Are you lacking ideas for reusing leftover panettone? Here is a quick and easy recipe to enjoy on cold winter evenings!
Of South Tyrolean origins, the "Scheiterhaufen" is an ancient recipe made with just a few ingredients (leftover bread, eggs, milk, sugar) and is the real mountain "comfort food".
Annalena Gunner created for us the version with Panettone ai 5 Agrumi!
The recipe
Ingredients
4 servings
250 g Citrus Panettone
1 egg
250 ml milk
1 tablespoon sugar
½ teaspoon cinnamon
Directions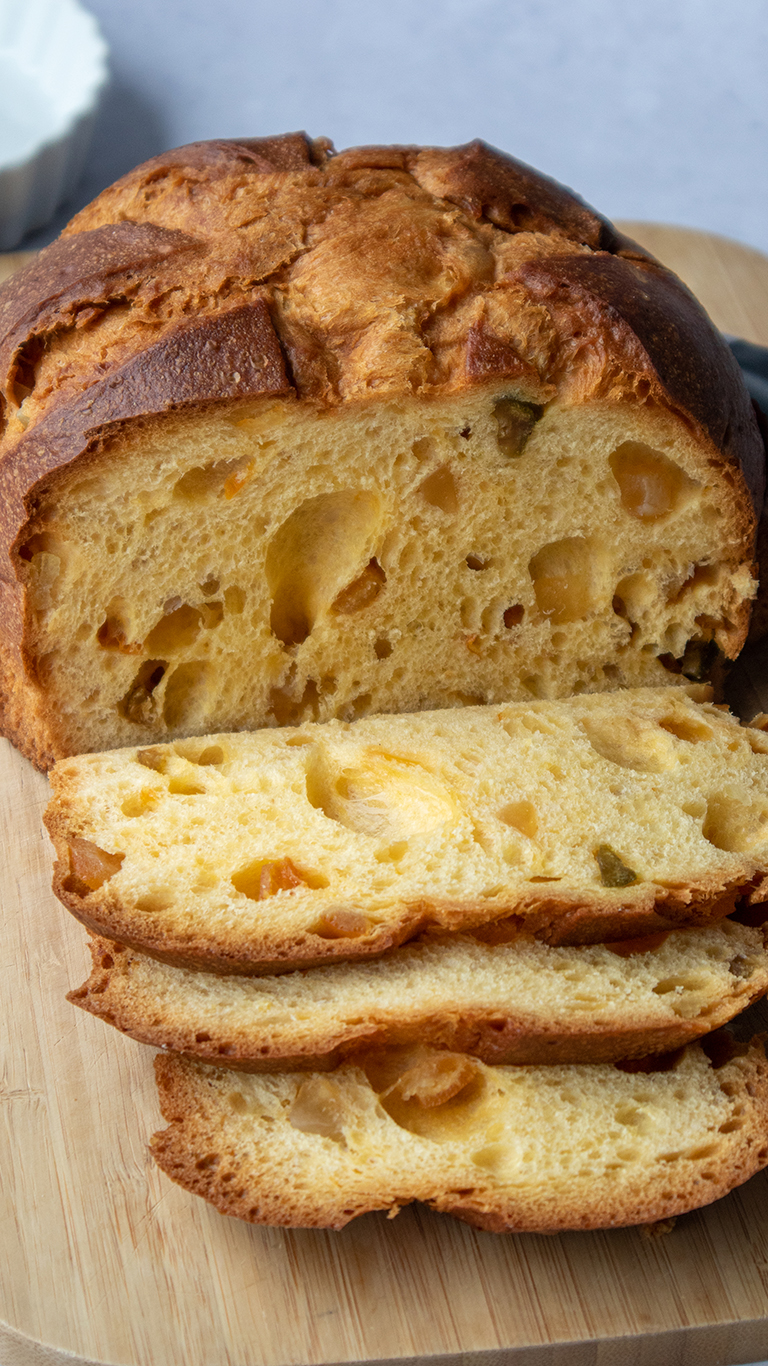 Preheat the oven to 180°C.
Cut the panettone into slices and put it in a saucepan.
Whisk together egg and milk and pour on top of the panettone. Sprinkle it with sugar and cinnamon.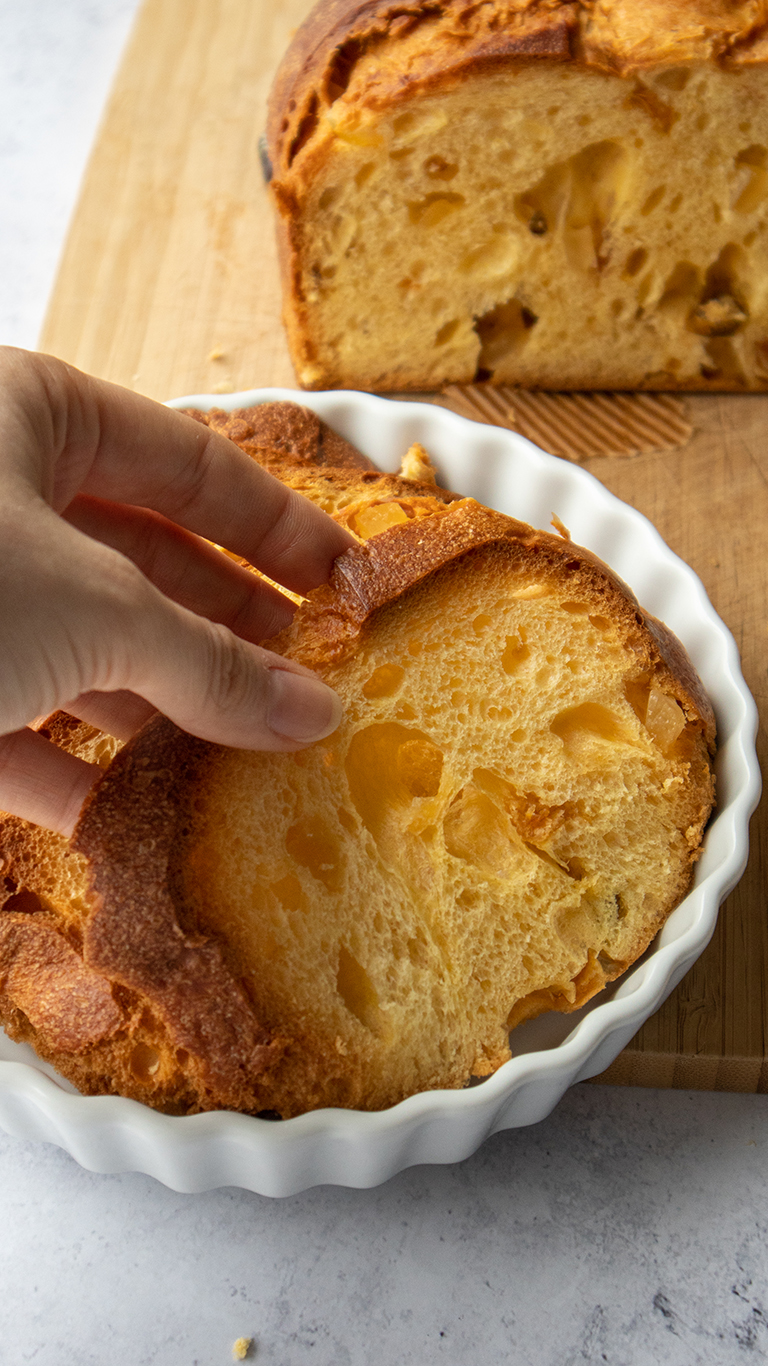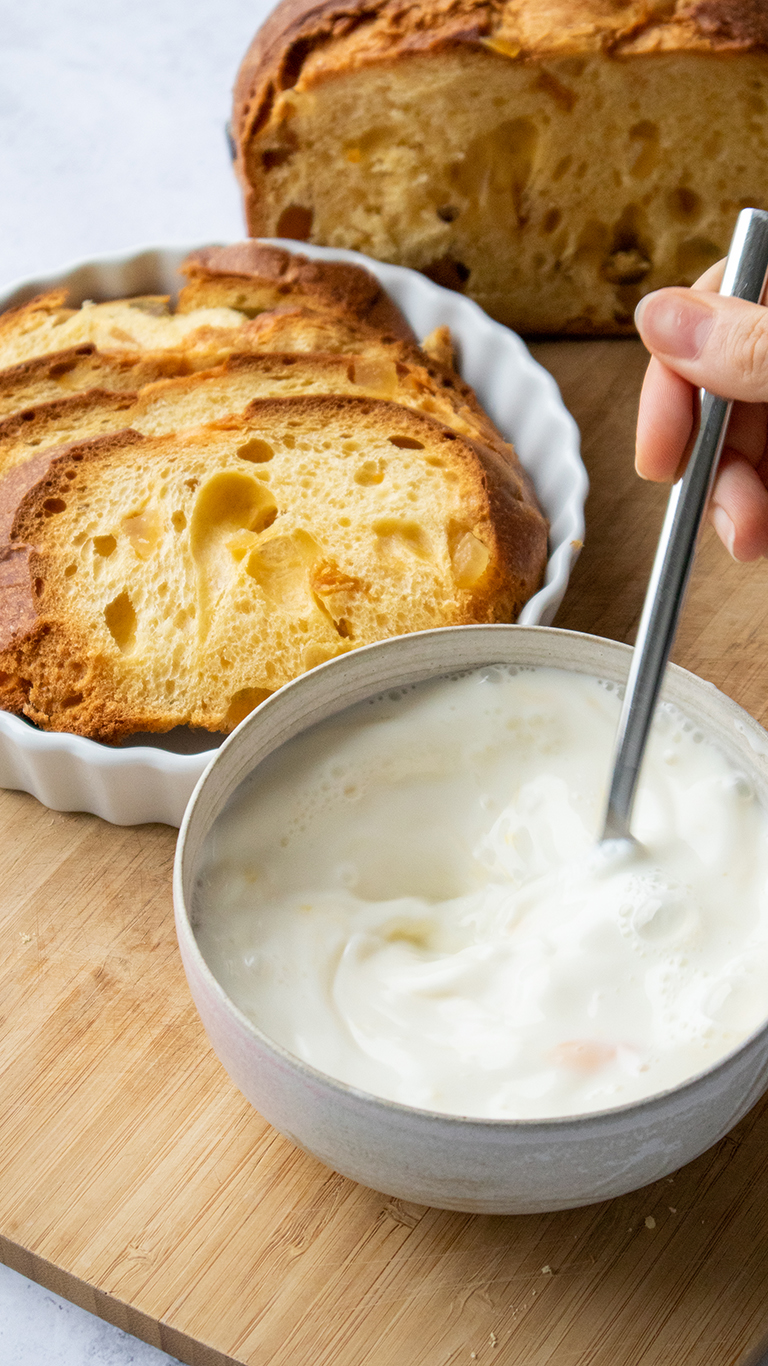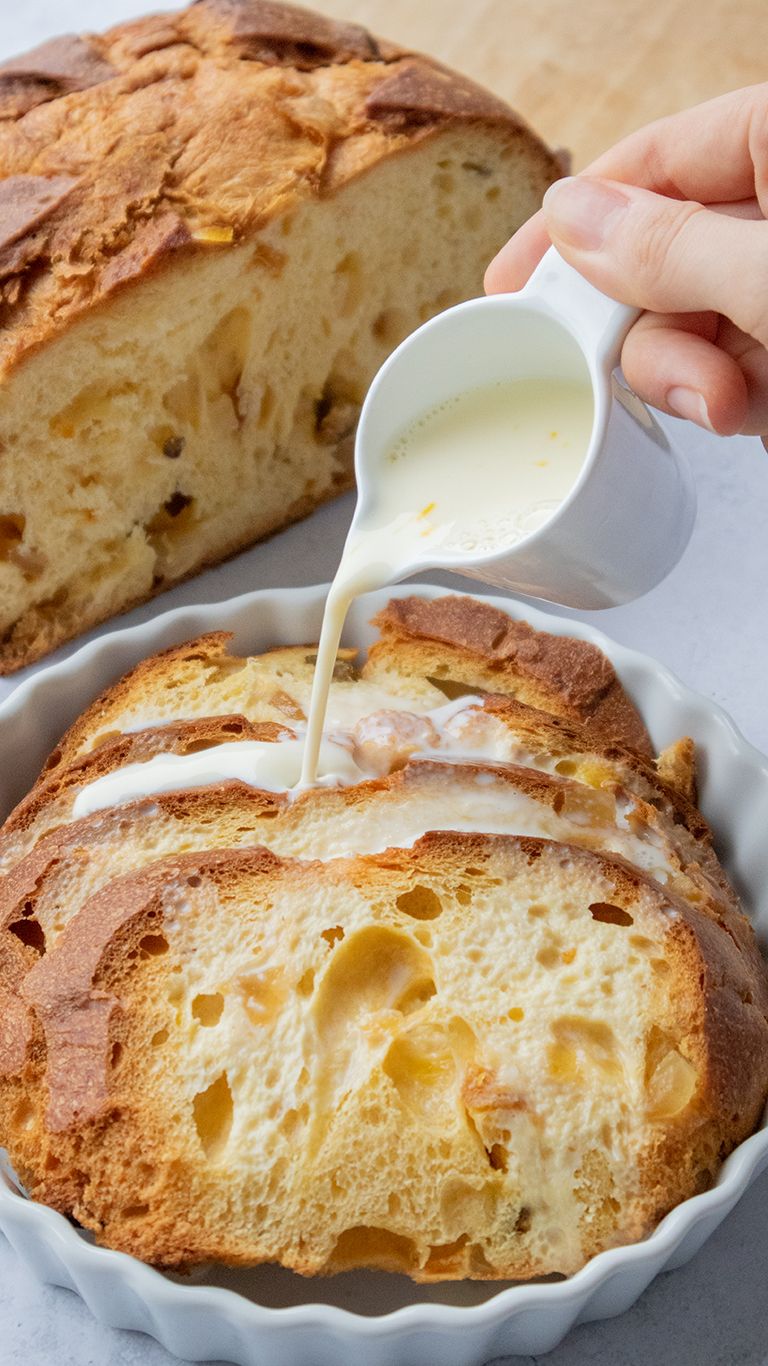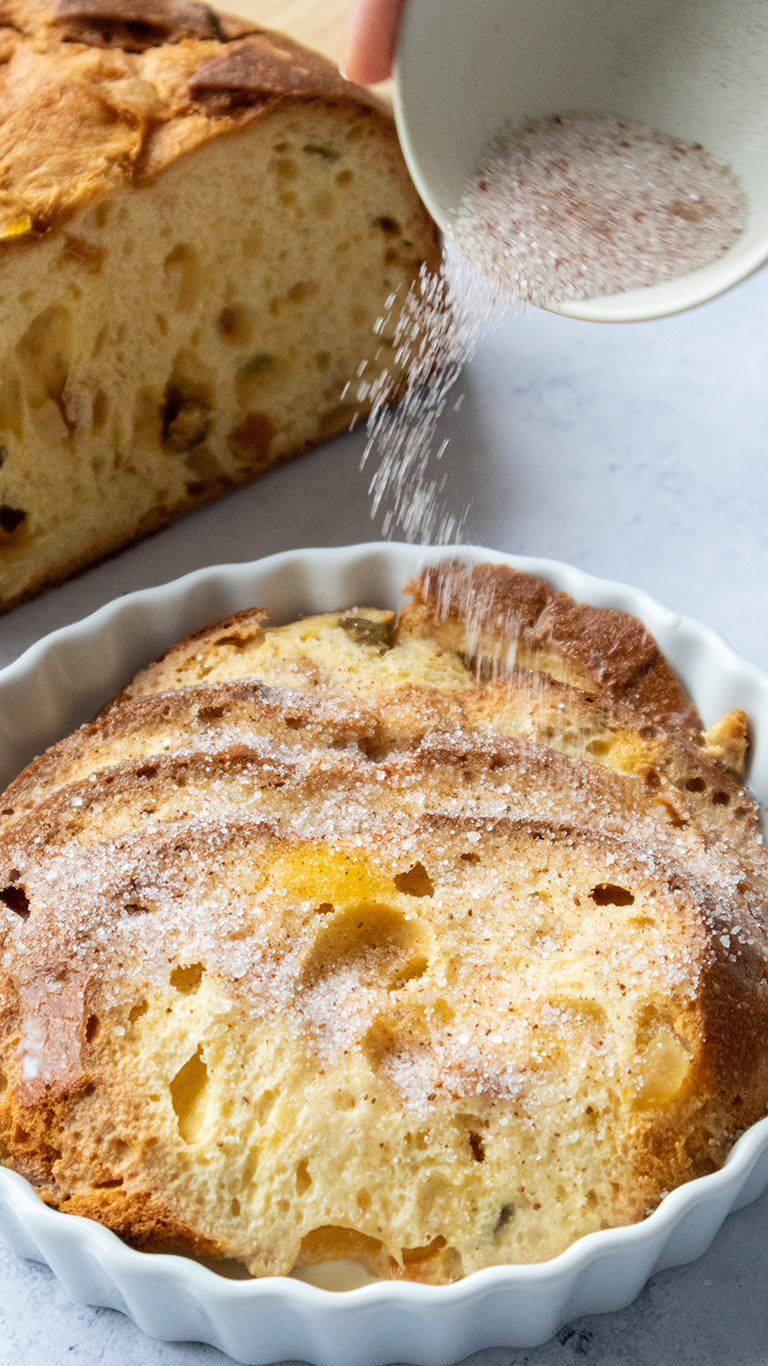 Bake for 15 minutes until golden brown.