Chef Matteo Grandi's recipe involves cooking sea bass with the cooking oil technique that "curls" the skin scales.
If you want to know Matteo Grandi click here. Remember to subscribe to our YouTube Channel: you will be updated with new video-recipes by Loison's Chef Friends!
The recipe
Ingredients
1 serving
1 steak of wild sea bass
Sea bass broth
Peanut oil
Panettone Powder, Licorice and Saffron
Cream and brunoise of fennel
Slices of cucumber marinated with vinegar and sugar
Directions
Arrange the sea bass steak on a perforated steel pot for steaming.
In another pan, bring the oil to about 200 ° C and, using a ladle, pour the oil over the sea bass until cooking is complete.
Reduce the sea bass broth until it becomes a sauce and add the Panettone Licorice and saffron powder.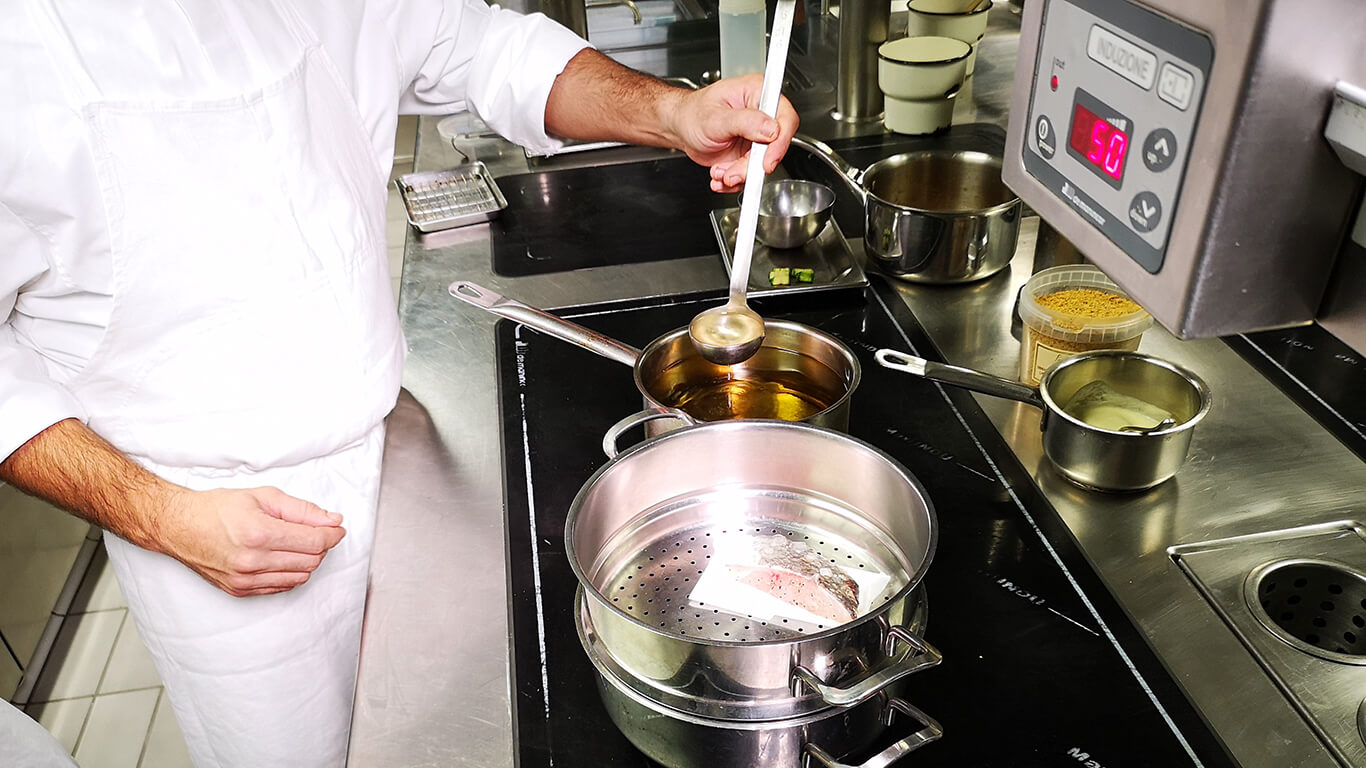 Impiattamento
Pour the fennel cream on the bottom of the plate.
Place the sea bass in the center of the plate and arrange the marinated cucumber slices and the fennel brunoise around it.
Pour the Panettone Licorice and Saffron powder sauce around the sea bass steak.