"In summer 2021 we met the Loison team and we admired with our eyes the high quality of the production process, a visit that proved to us how lucky we are to have found a special partner..."
From family dinners to a small shop: how was born the idea of Ellas' Deli?
Ella's Deli was born from our love for Italian food & wine. After our first culinary trip to Italy in 2020, we decided to share our experiences with some events and dinners.
Then, during the Covid restrictions, when it wasn't allowed to travel to Italy, our friends asked us for Loison's products. So, we placed the first orders and we started to sell the products from our basement room. This was our first store and showroom.
After this experience, in summer 2021, we opened Ella's Deli, our online shop.
How did you meet Loison?
We eat Panettone during the Christmas Holidays and Colomba in Easter for a long time thanks to our relationship with Italy. Furthermore, we used to give the Loison Panettone as a gift to our customers during our previous job activity.
In this way, we understood the importance and the opportunity to offer a real Italian cake in Finland, thus we decided to buy directly from Loison to sell his products in the Finnish market.
We contacted Dario Loison personally, who was so kind to send us many cakes for organizing some tasting events with our friends.
Finally, in summer 2021, we met the Loison team and we watched with our eyes the high quality of the production process, a visit that proved to us how lucky we are to have found a special partner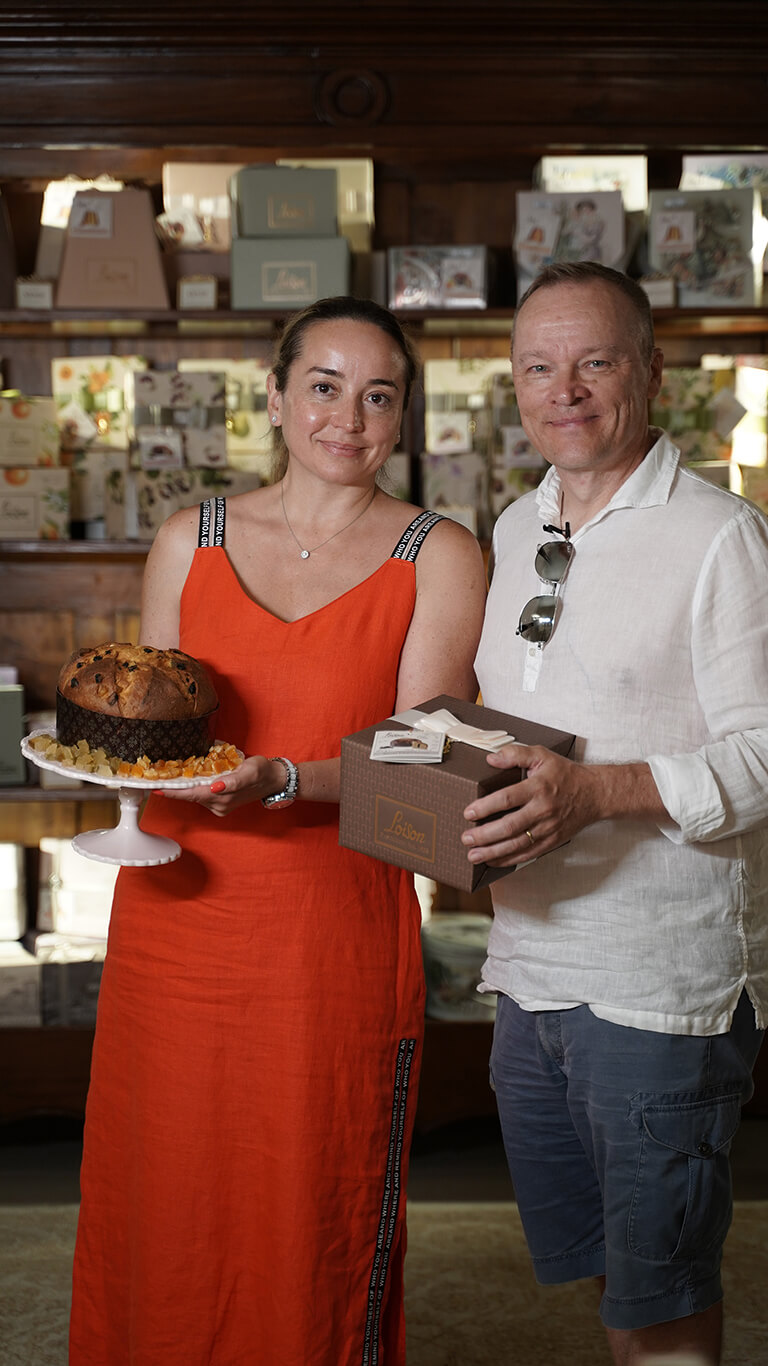 The Taste Corner
Ella's Deli, Finland
Kilonrinne 3A, 02610 Espoo
0358 044 3281841
www.ellas-deli.fi
Languages: Finlandese - Inglese