The secret of this Club Sandwich? Tre layers of sweet Veneziana and a rich stuffing. Here is a funny and special recipe to share with your friends!
Federica Cegalin, author of the cooking blog "Il profumo del déjà vu" ("The Aroma of Déjà Vu"), is fond of the Insolito Panettone and always has some tasty news in store.
This especially tasty Club Sandwich was made with the Classic Veneziana, made from a dough rich in butter, enriched with fine sugar sprinkles and Italian nuts.
Made in Loison recipes are "smart" ideas to use the panettone in a simple and creative way, thus creating new sweet and savory dishes.
Subscribe to our YouTube Channel to discover new recipes and the entire Loison world!
The recipe
For this dish, you can either read the following instructions or watch the video recipe.
Ingredients
4 servings
3 slices of Classic Veneziana
100 g of turkey breast
100 g of cooked ham
5 bacon slices
A few thin slices of cheddar cheese or melting cheese
2 eggs
3 tomatoes
100 g of lettuce
Onion
1 avocado
2 tablespoons of mayonnaise
Ketchup
Worcestershire sauce
Salt and Pequin chili pepper
Directions
Spread the bacon slices, without overlaying them, in a baking tray previously lined with baking paper; leave them to brown at 200°C (392°F), then flip the slices around and let them cook on the other side until the bacon becomes as crunchy as you like (time lengths change based on the oven type).
Meanwhile, cut the Veneziana into 3 square slices, cut away the crust and toast them in the oven at 200°C (392°F) for about 5 minutes.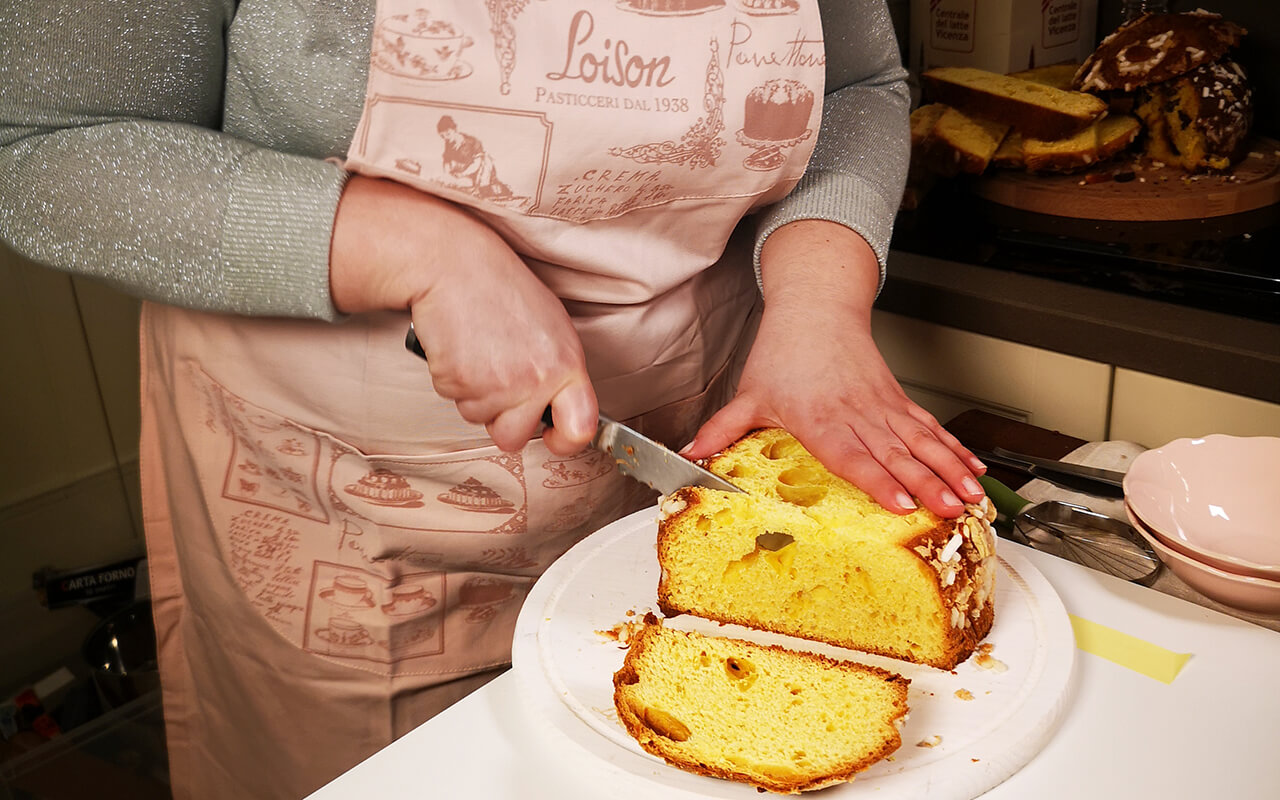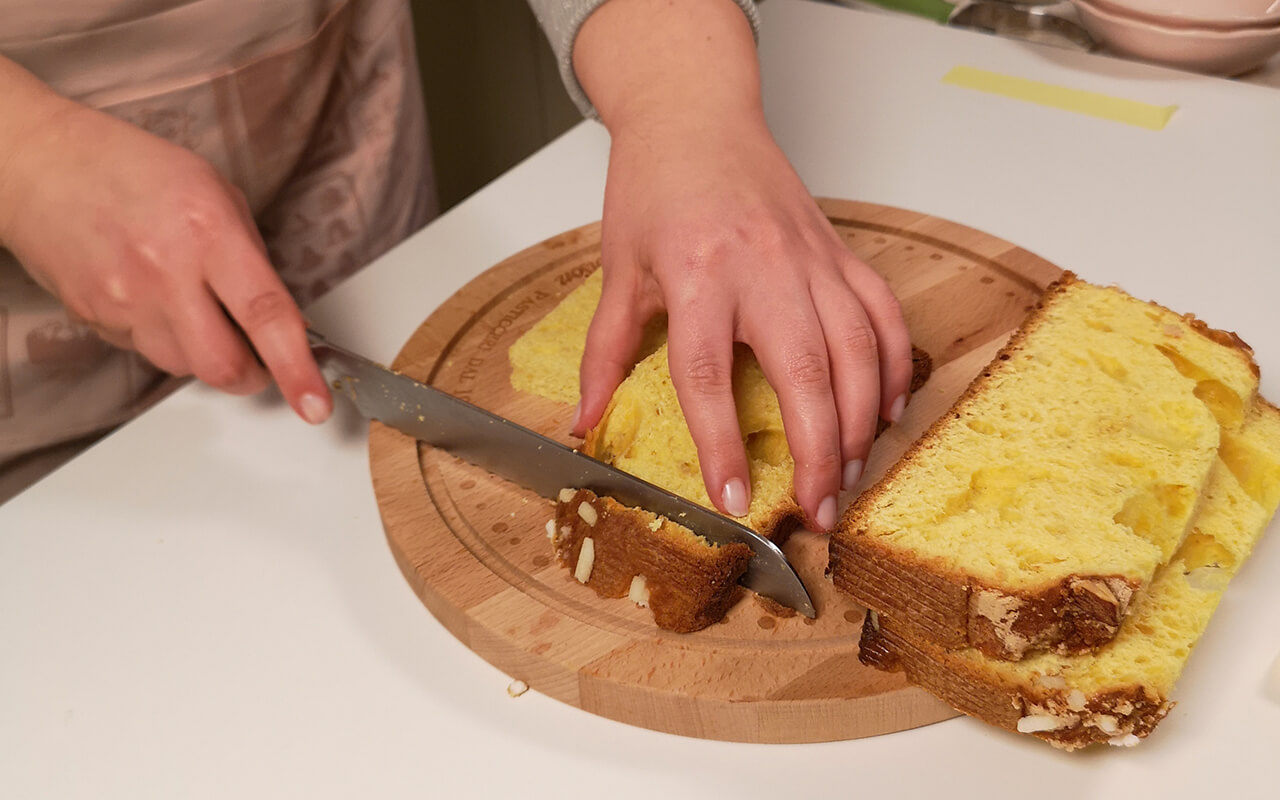 Prepare the pink sauce in a bowl by combining Worcestershire, mayonnaise, and ketchup. Mix until it is well blended.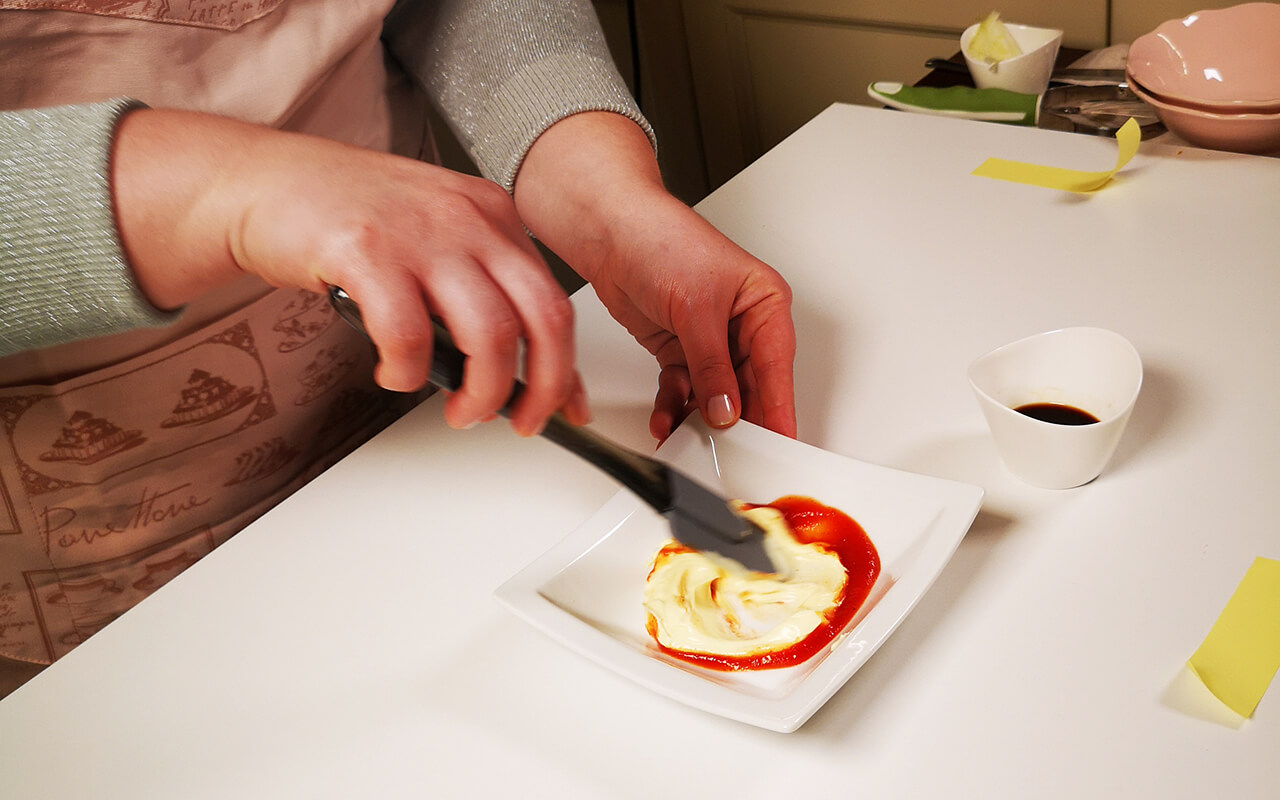 Cut the tomatoes into thin slices, wash and dry the lettuce. Cut the avocado length-wise, take out the pit, peel it and cut it into slices.
Boil the eggs until the yolk is not too hard but slightly creamy instead.
Spread the cheese slice on the Veneziana and put them in the oven for 2 minutes until the cheese is melted, then sprinkle them with pepper.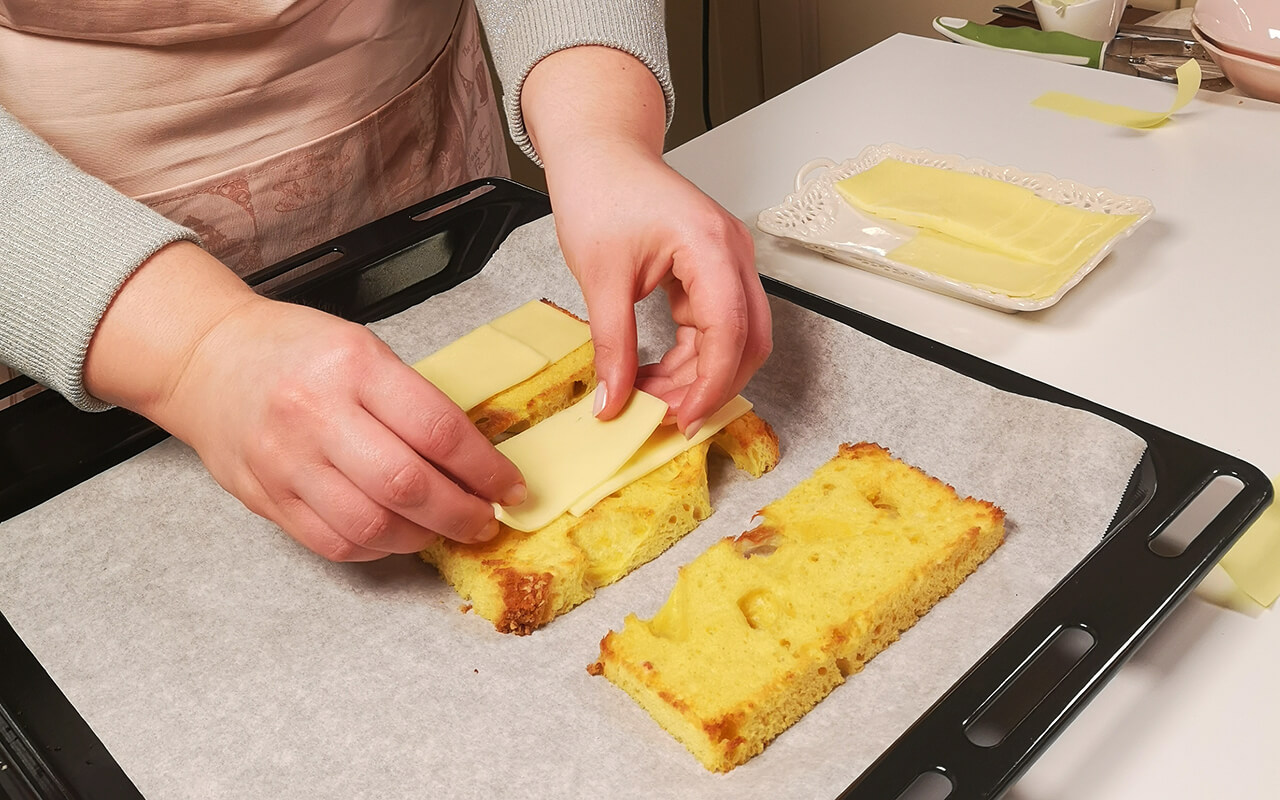 Place the tomato slices on the first toasted Veneziana slice and add the toasted bacon..
On the second slice, place the avocado, some thinly cut onion, and the cooked ham, then place it on the first stuffed slice. Spread on it some pink sauce and a couple of boiled egg slices.
On the third slice, place the turkey breast, some salad leaves and quickly assemble it with the rest.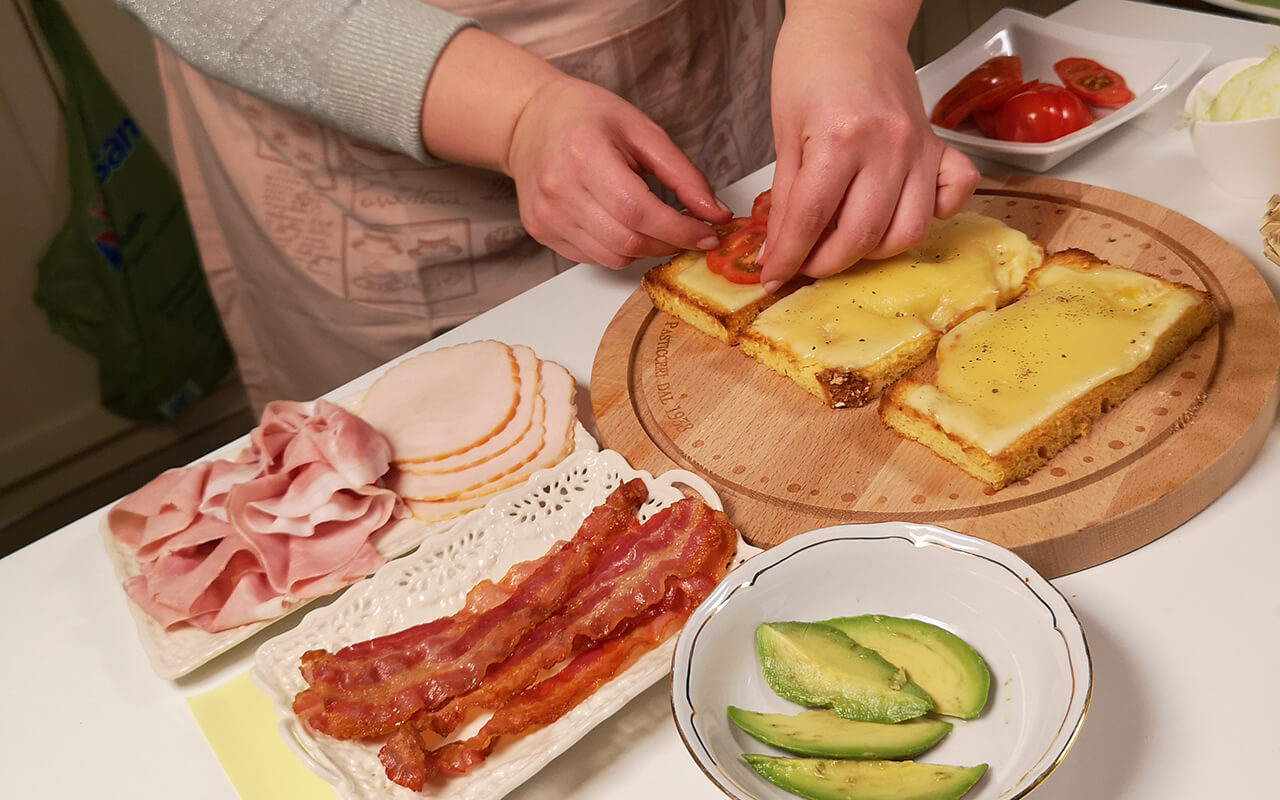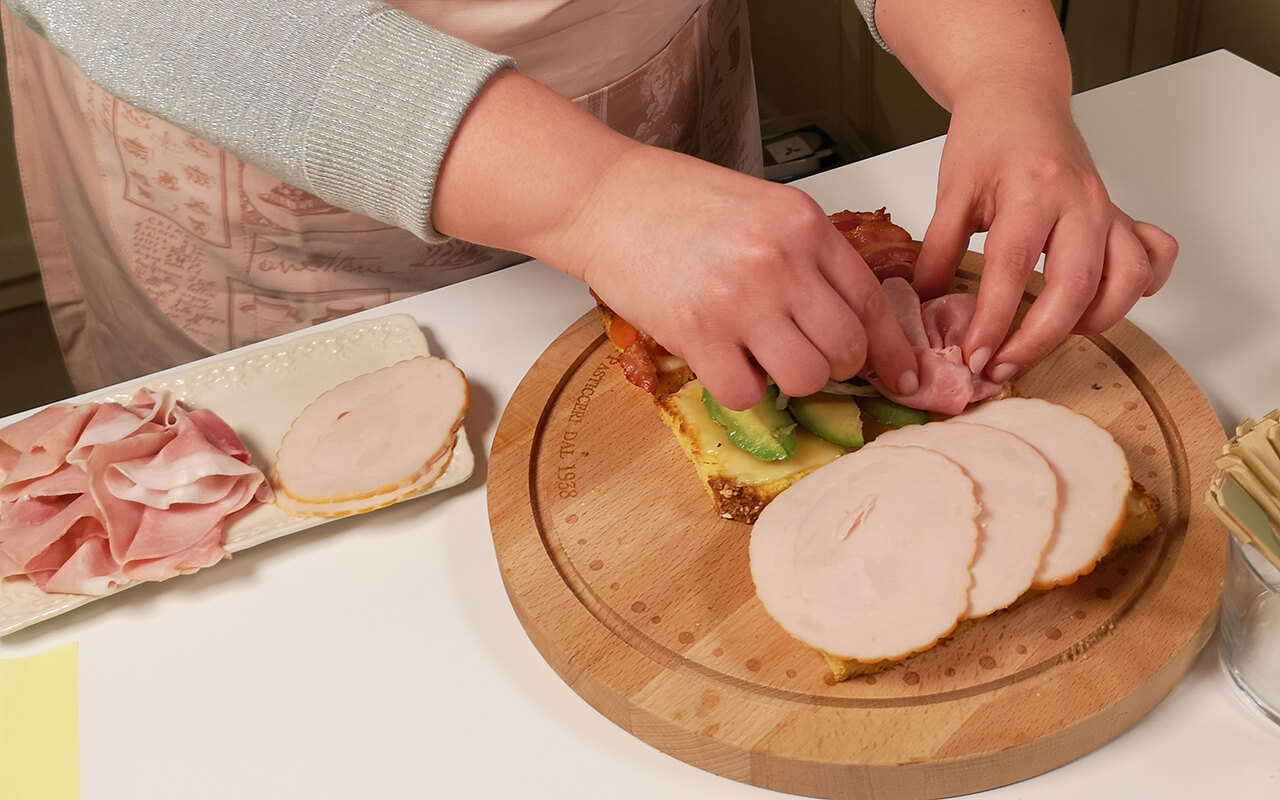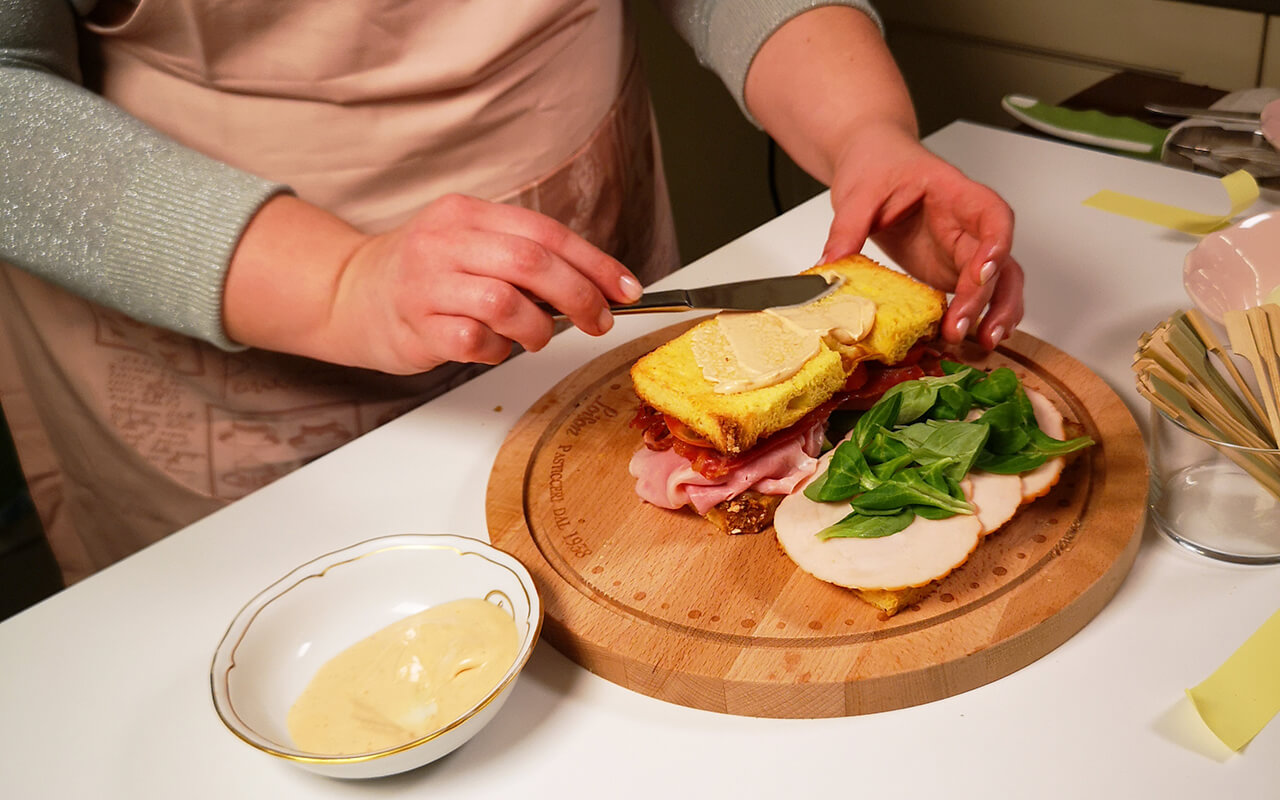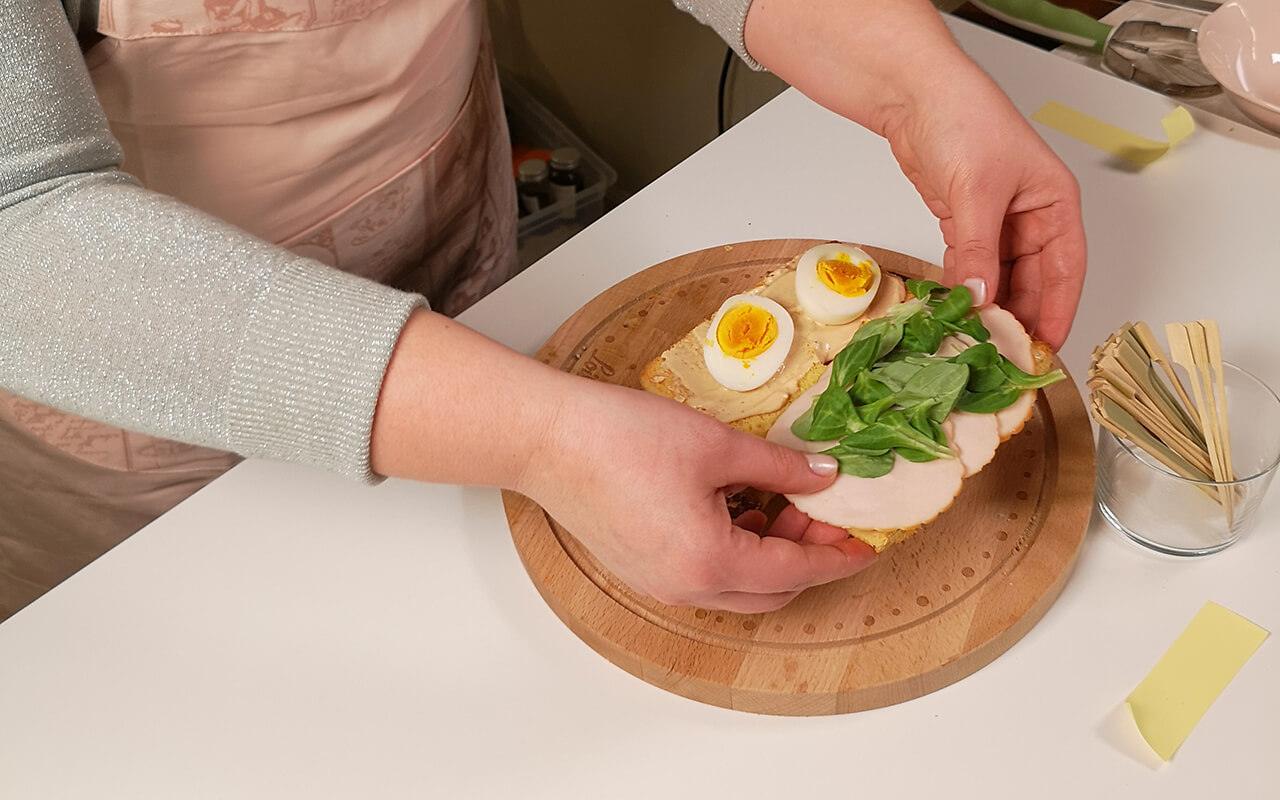 Use wooden sticks to keep it together, cut it in half and enjoy your club sandwich.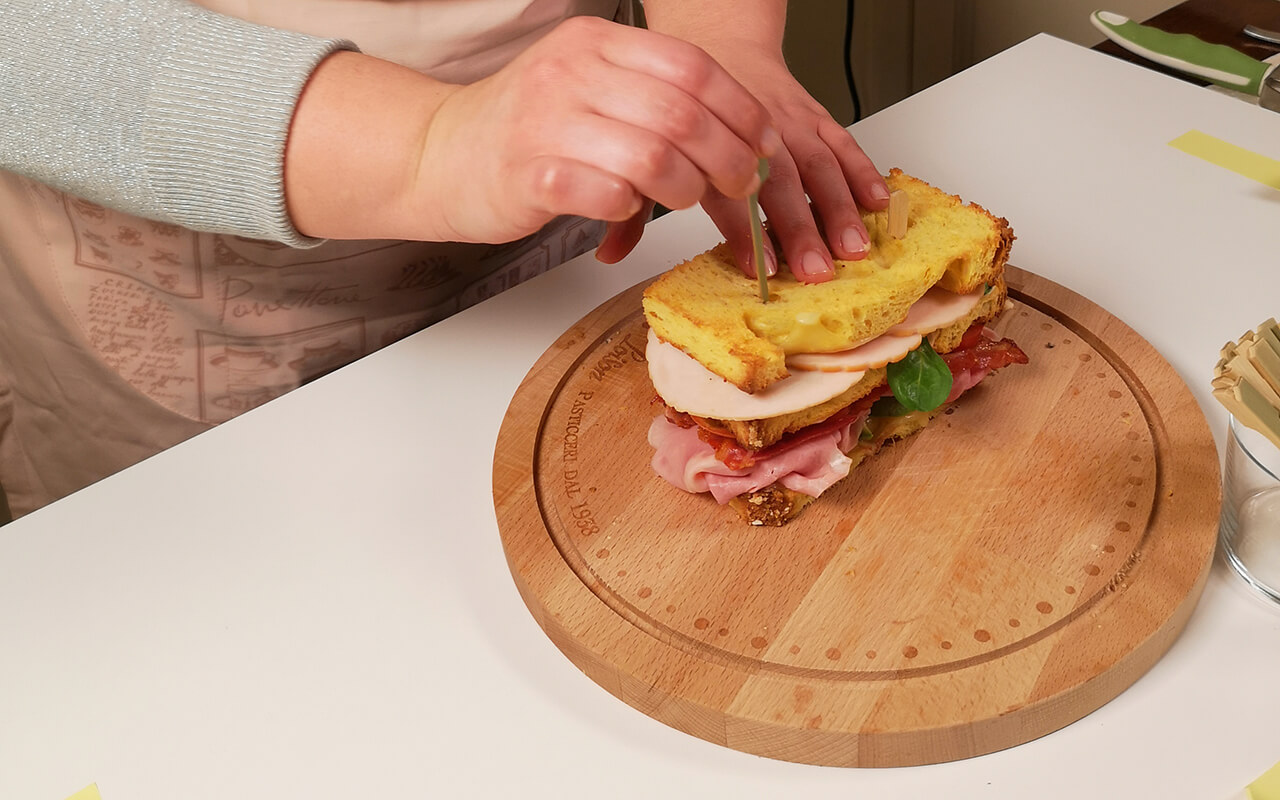 If you want your Club Sandwich to be tastier, dip it in the pink sauce!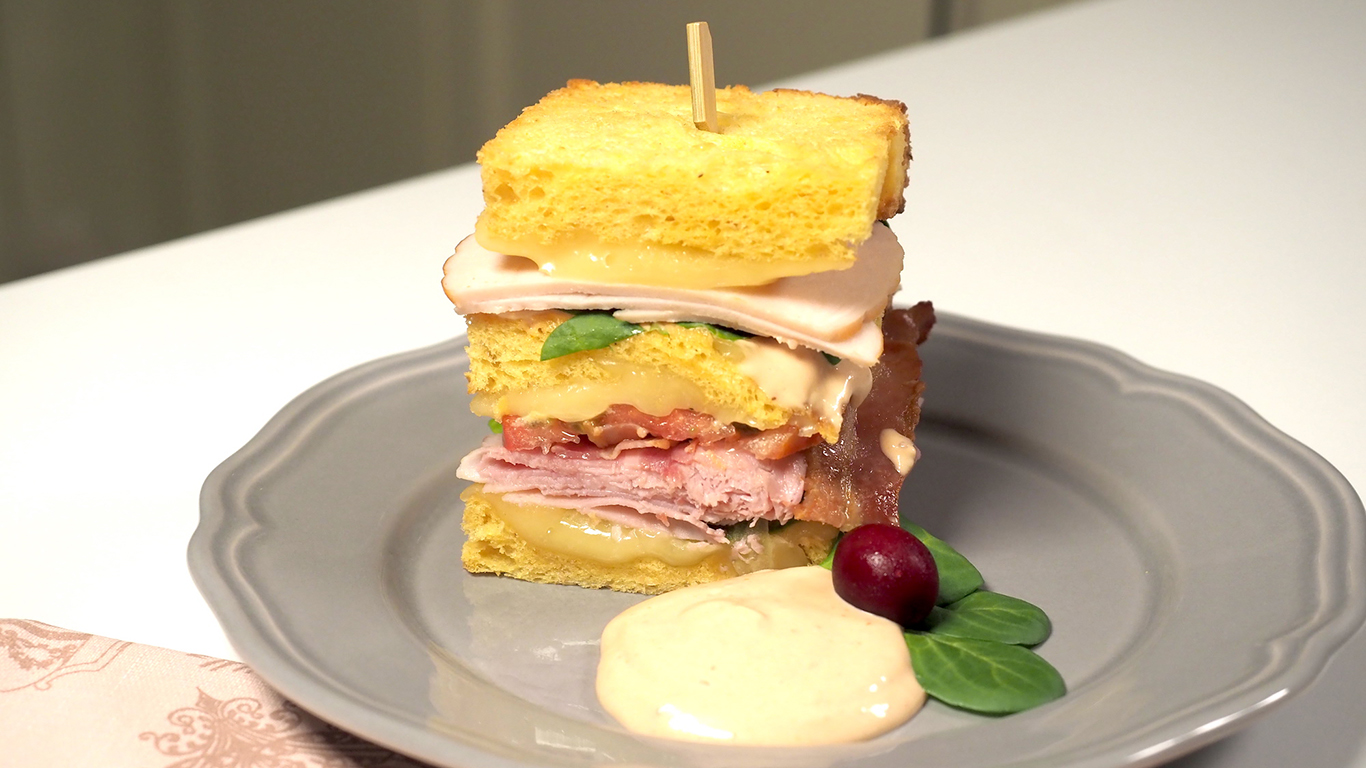 Enjoy!