If you're looking for an easy, quick, and chic recipe idea to use up leftover Colomba cake, this single-portion dessert is definitely for you!
For lunch or dinner after Easter, here's Sara's idea to recycle Easter Colomba cake and turn it into a dessert that is delicate in taste and elegant to serve.
It is very easy to prepare, you just need to follow these few simple steps below.
For this recipe, we have chosen the classic Colomba, but you can also use a slice of Veneziana or Filone.
The recipe
Ingredients
4 servings
Ingredients for 4 portions
- Colomba cake q.s.
- 200 g of strawberries
- 200 ml of cream
- 150 g of Greek yogurt
- 70 g of sugar powder
Directions
Wash the strawberries, remove the stalks and cut them into small pieces.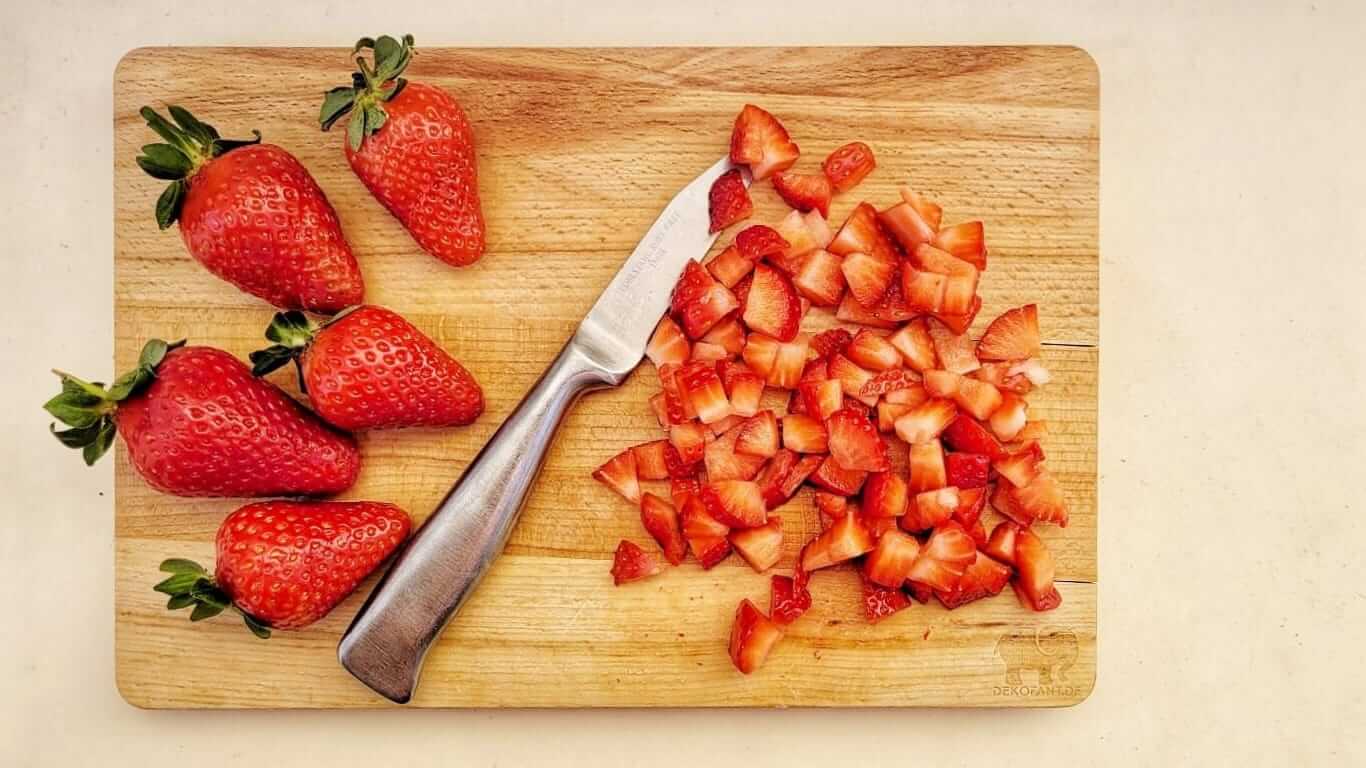 Cut the Colomba into small slices of 1 cm thick and make small dices from each slice.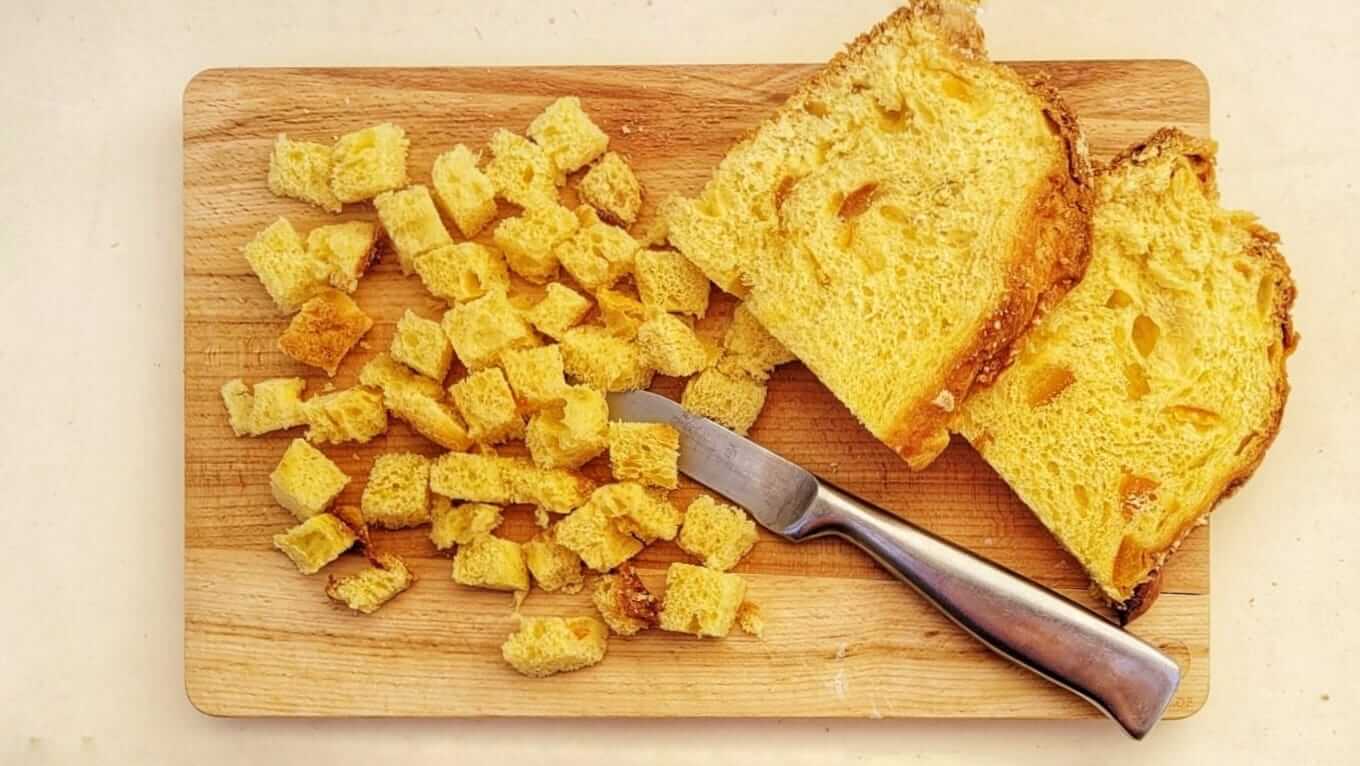 Whip the cream with half of the powdered sugar. In a separate bowl, process the Greek yogurt with the remaining sugar.
Incorporate the whipped cream into the yogurt, stirring gently, until smooth.
Plating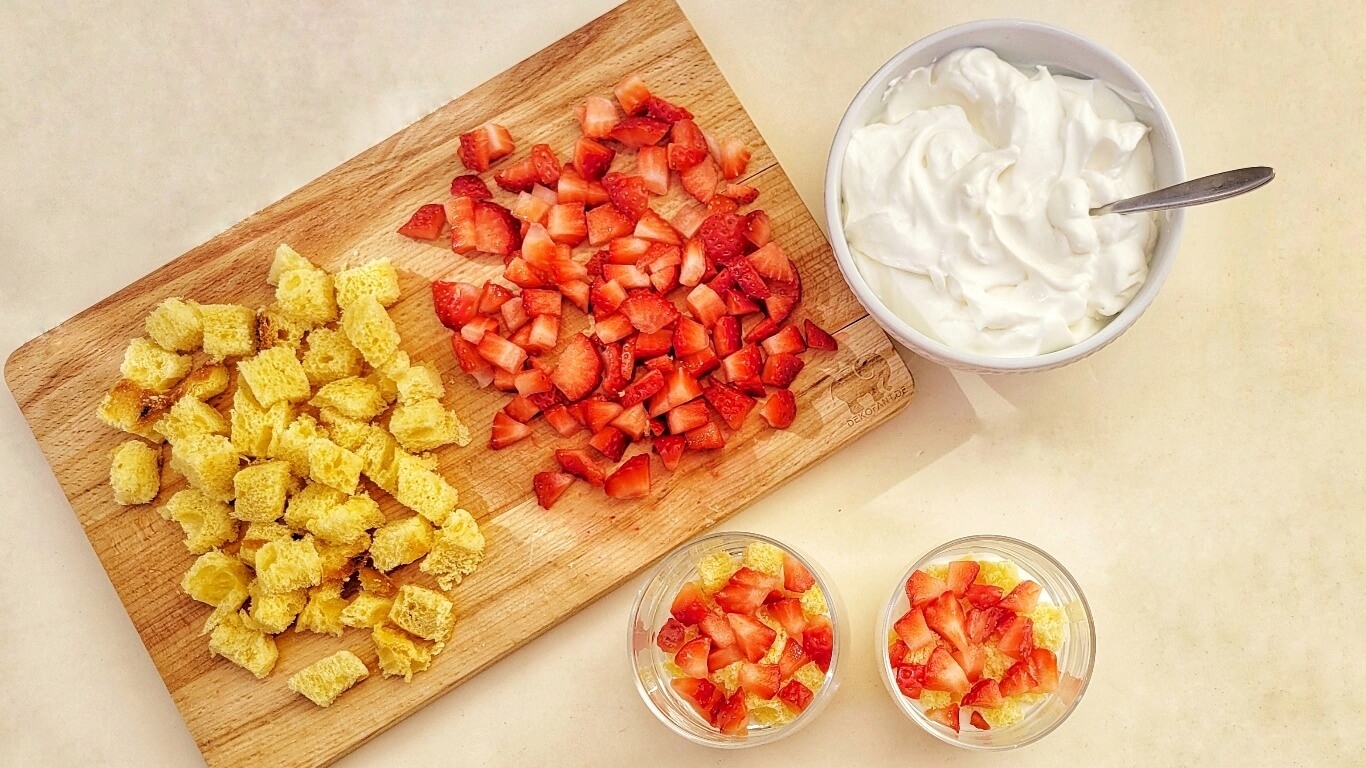 Take the small glasses and pour a spoon of cream on the base, then cover with a layer of Colomba's dices and a layer of strawberries.
Continue repeating the layers, the last one should be made just with the cubes of Colomba. Sprinkle with powdered sugar and decorate with a few pieces of strawberry.
Store in the refrigerator for at least 3 hours before serving.