Cinnamon Rolls are beautiful to look at, good to eat, and they spread an irresistible cinnamon scent in the air!
Made in Loison recipes are designed as "smart" ideas for using panettone in a simple and creative way, creating new sweet and savory dishes.
Subscribe to our YouTube Channel to discover new recipes and the sweet world of Loison!
The recipe
For this dish, you can read the instructions below or follow the video-recipe.
Ingredients
4 servings
about ½ Loison Panettone
30 g brown sugar
30 g butter
125 g icing sugar
Edible flower petals (roses and cornflower)
Cinnamon to taste
½ lemon
Directions
Take the panettone, cut off the top and keep it for the preparation of the panettone crumble.
Cut 6 regular slices of panettone, 1 cm thick, 5 cm wide and about 15 cm long, depending on the size of the panettone.
Arrange them side by side, brush them with melted butter, sprinkle with brown sugar and cinnamon to taste.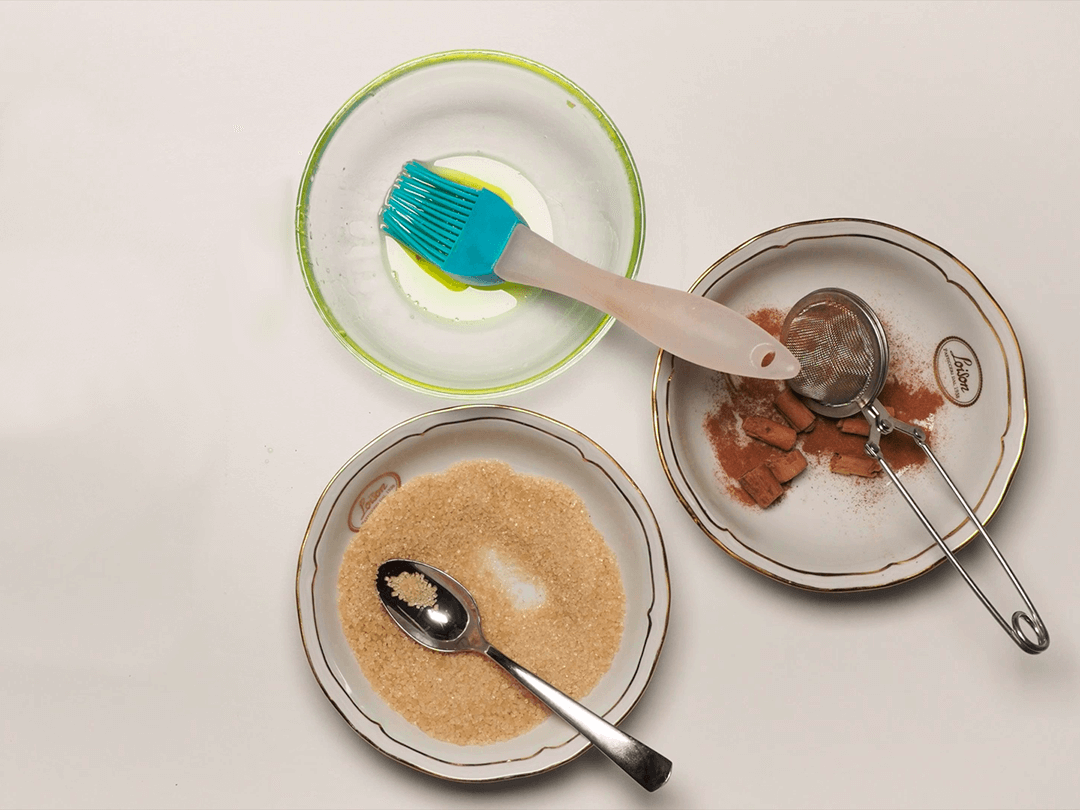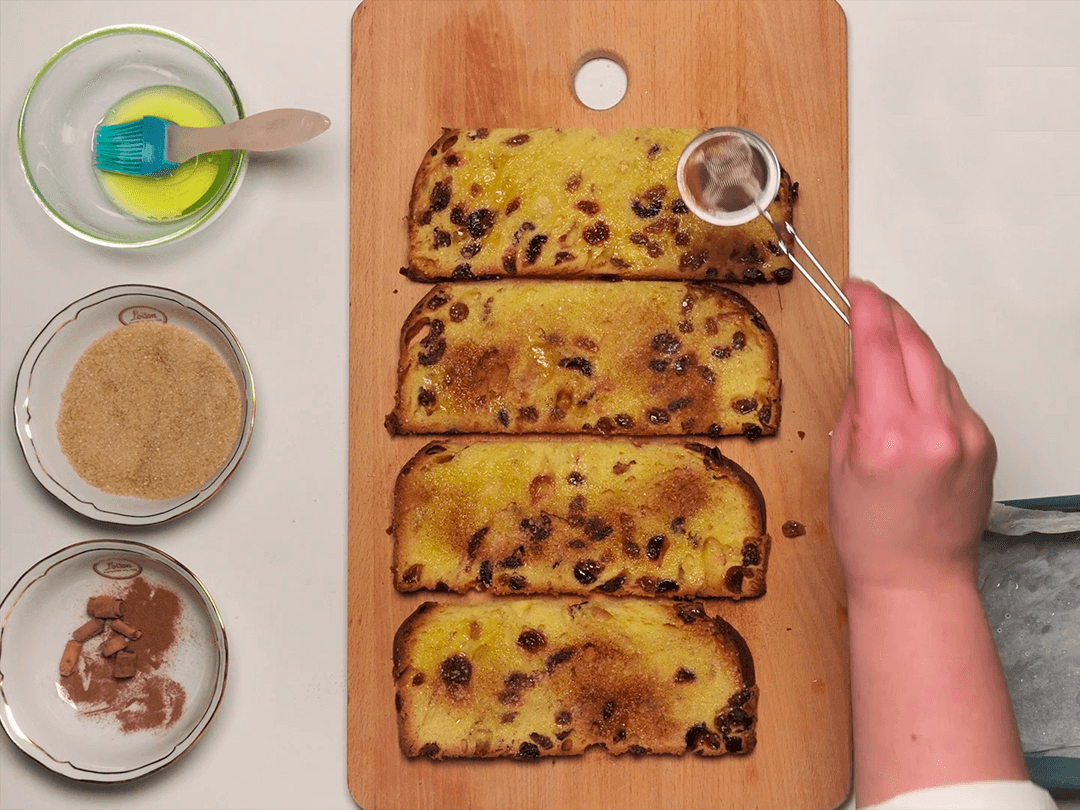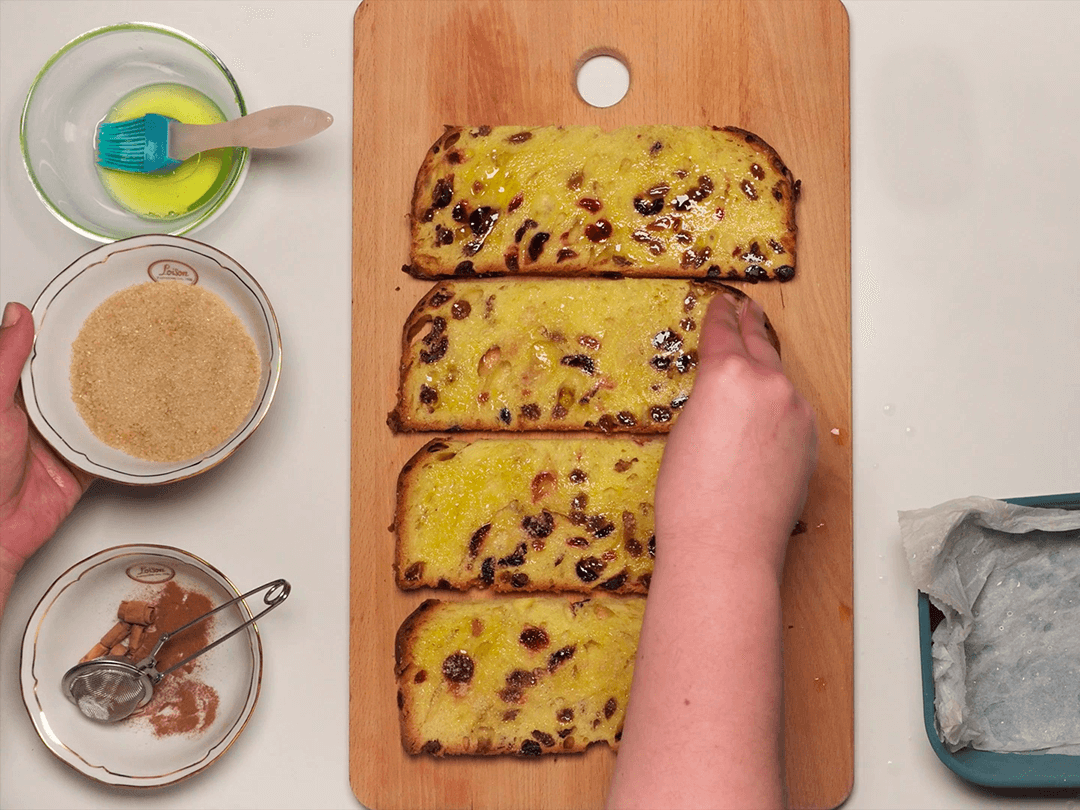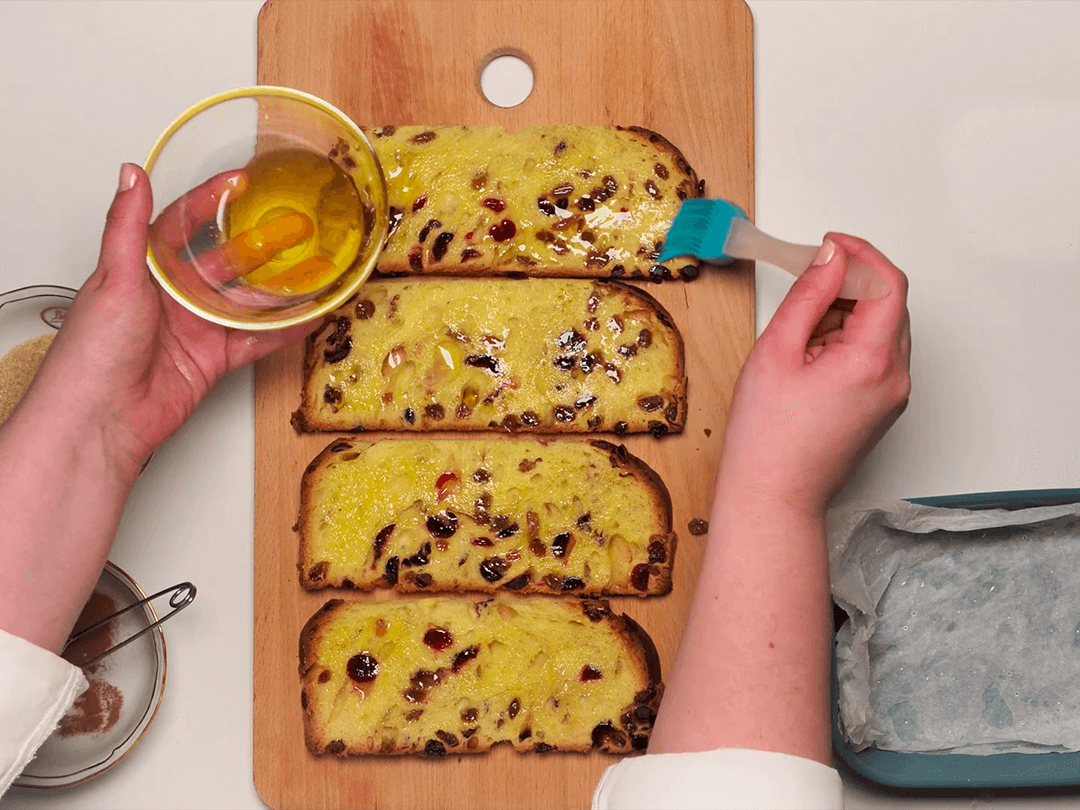 Flatten the panettone slices with a rolling pin, or more easily with your hands, so that the butter, sugar and cinnamon are well absorbed.
Roll up the slices widthways, cut the rolls in half horizontally and place them on the baking tray lined with baking paper previously wet and wrung out.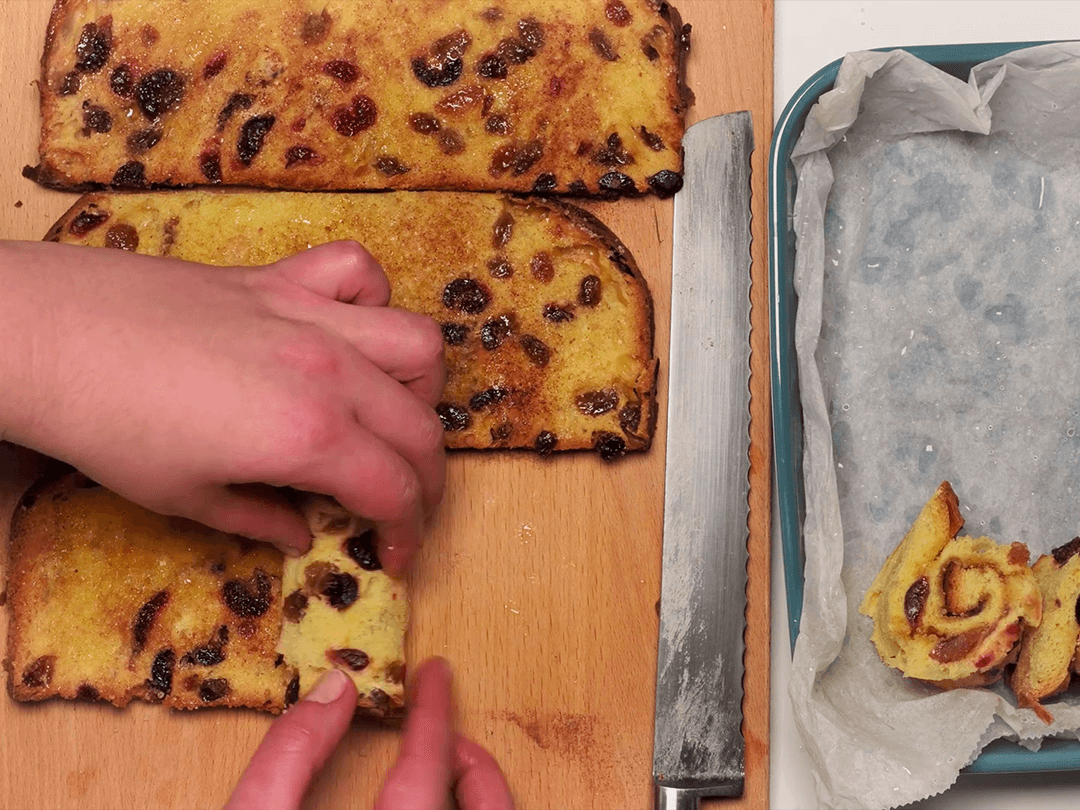 Sprinkle the rolls with more butter, the remaining sugar and the cinnamon. Bake at 180° in a ventilated oven for 5 minutes.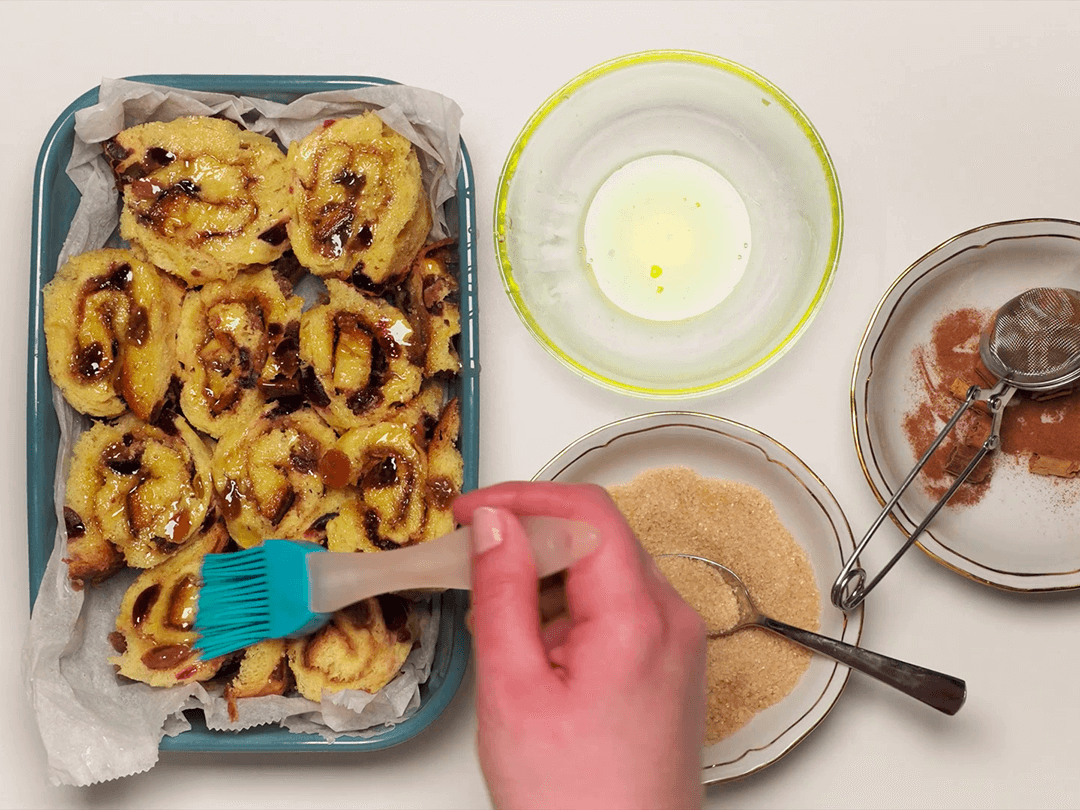 Plating
Allow the rolls to cool, prepare the icing by mixing the icing sugar with the juice of half a lemon. Pour it over the warm cinnamon rolls and decorate with the edible flower petals.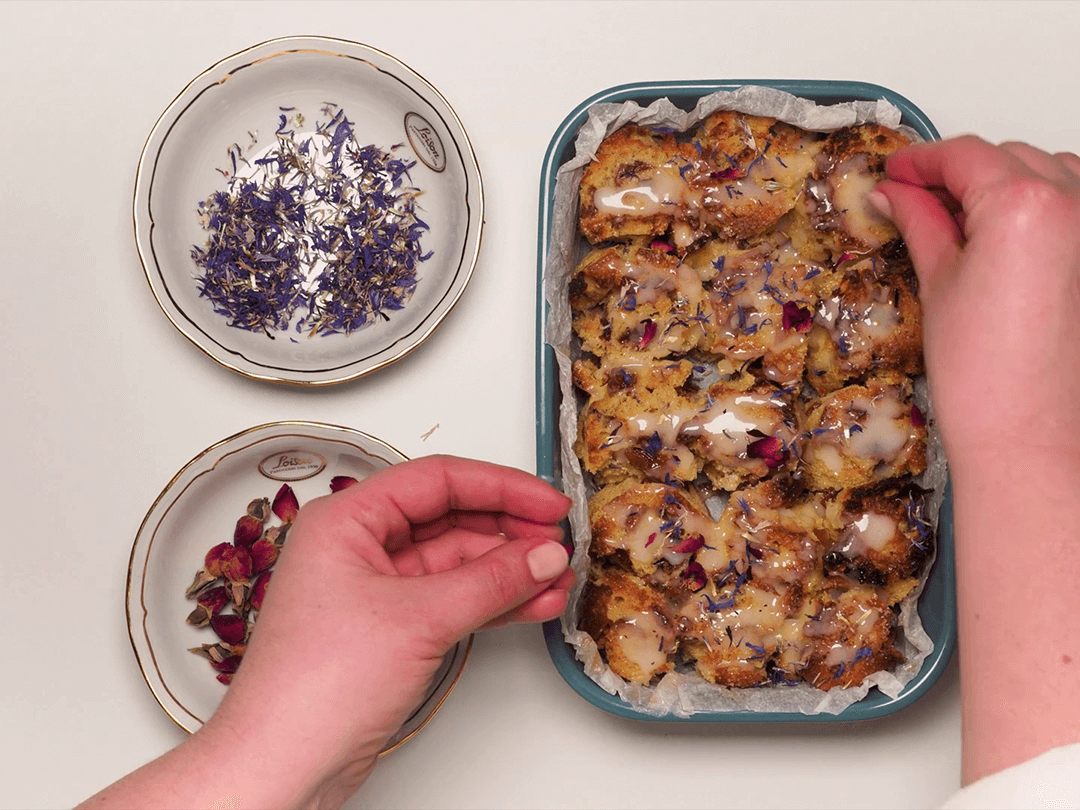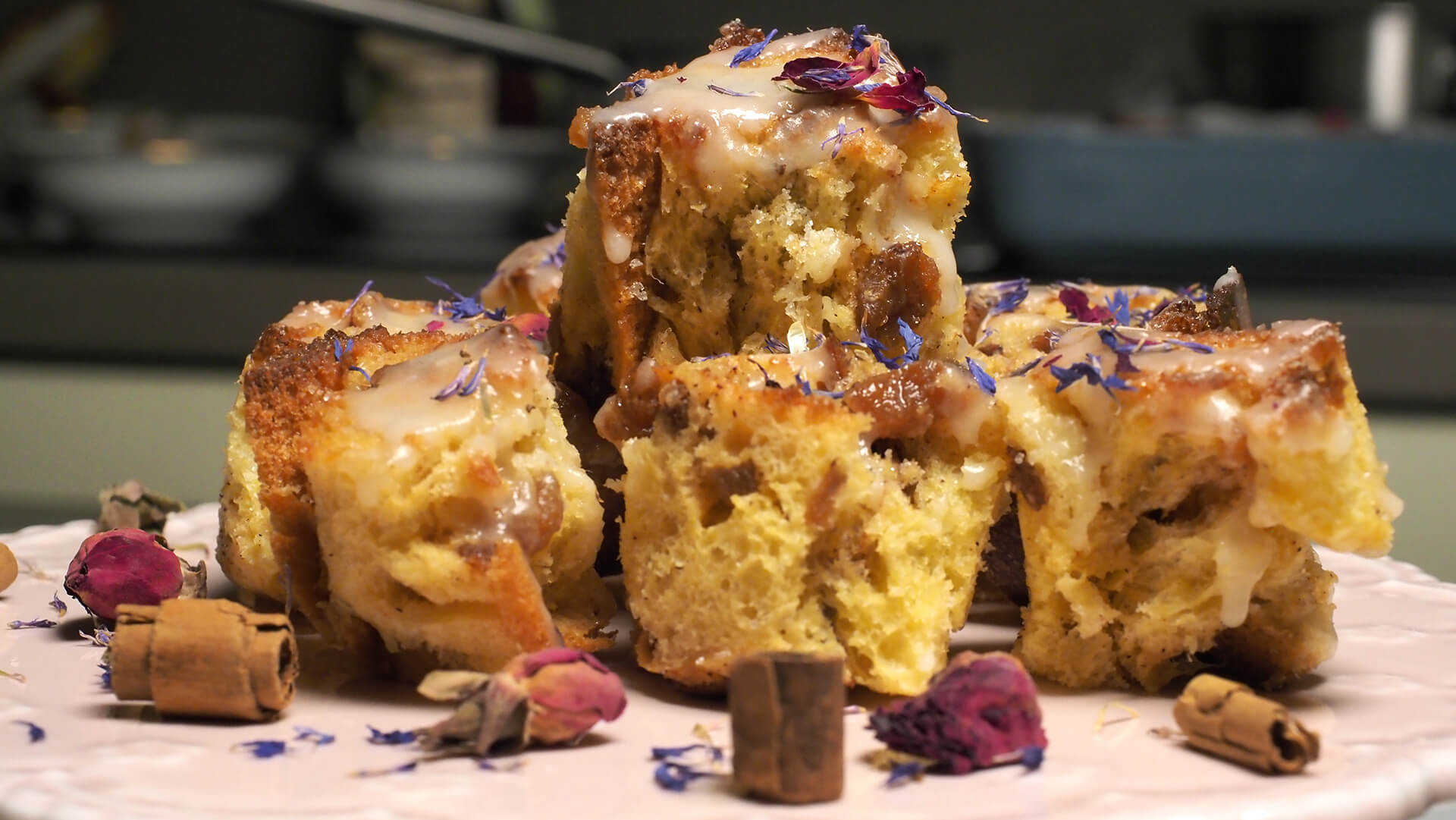 Bon appetit!