Colors and flavors are this Club Sandwich's magic, ideal for a Sunday brunch or to share the Panettone with your friends in a different way.
Thank you, Diletta, graduated and enthusiastic chef, for creating this Made in Loison recipe! Follow Diletta's taste adventure on her Instagram profile "Dilettami in Pentola."
In this autumnal recipe, she was able to balance the 5 Citruses Panettone's sweetness, the radish's bitterness, and the speck's sapidity. GOOD JOB!
The Made in Loison recipes are "smart" ideas to use the panettone in a simple and creative way, thus creating new sweet and savory dishes.
Subscribe to our YouTube Channel to discover new recipes and the entire Loison world!
The recipe
For this dish, you can either read the following instructions or watch the video recipe.
Ingredients
4 servings
1 Loison 5 Citruses Panettone
2 tablespoons of coconut butter
1 head of Treviso radish
100 g of cheddar cheese
1 cup of light Greek yogurt
1 jar of red onion jam
16 very thin speck slices – 4 per portion
Directions
In a small bowl, blend yogurt and red onion jam (choose the amount based on your taste) and season them with salt and pepper.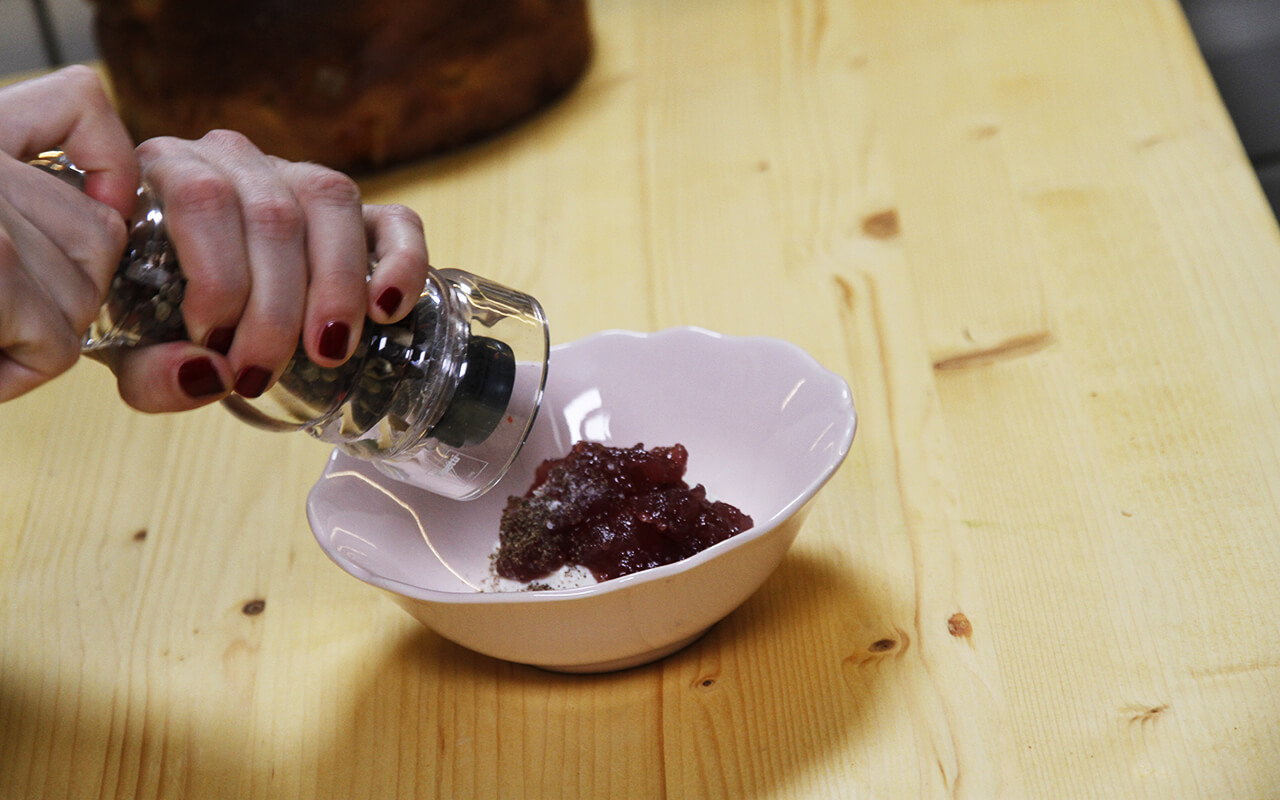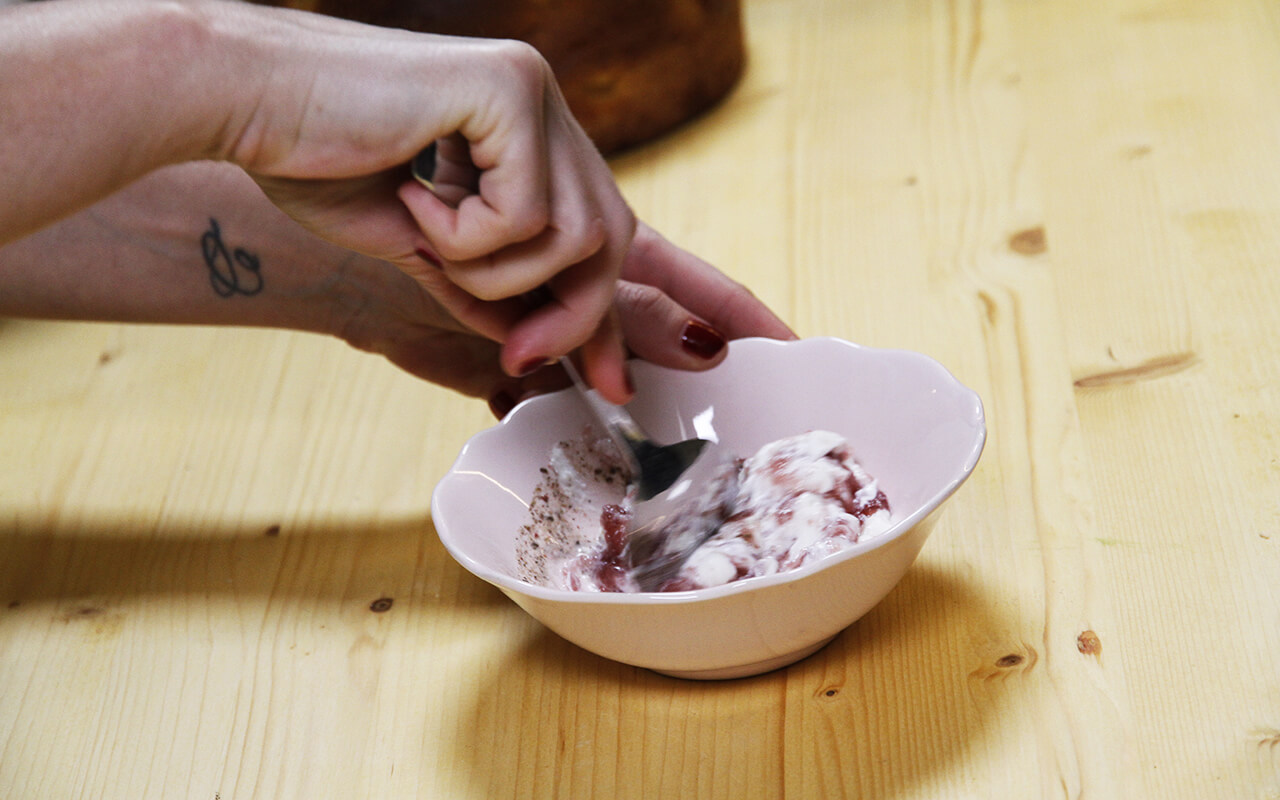 With a round pastry ring, make discs from the panettone.
Warm up the coconut butter in an anti-stick pan and toast the panettone.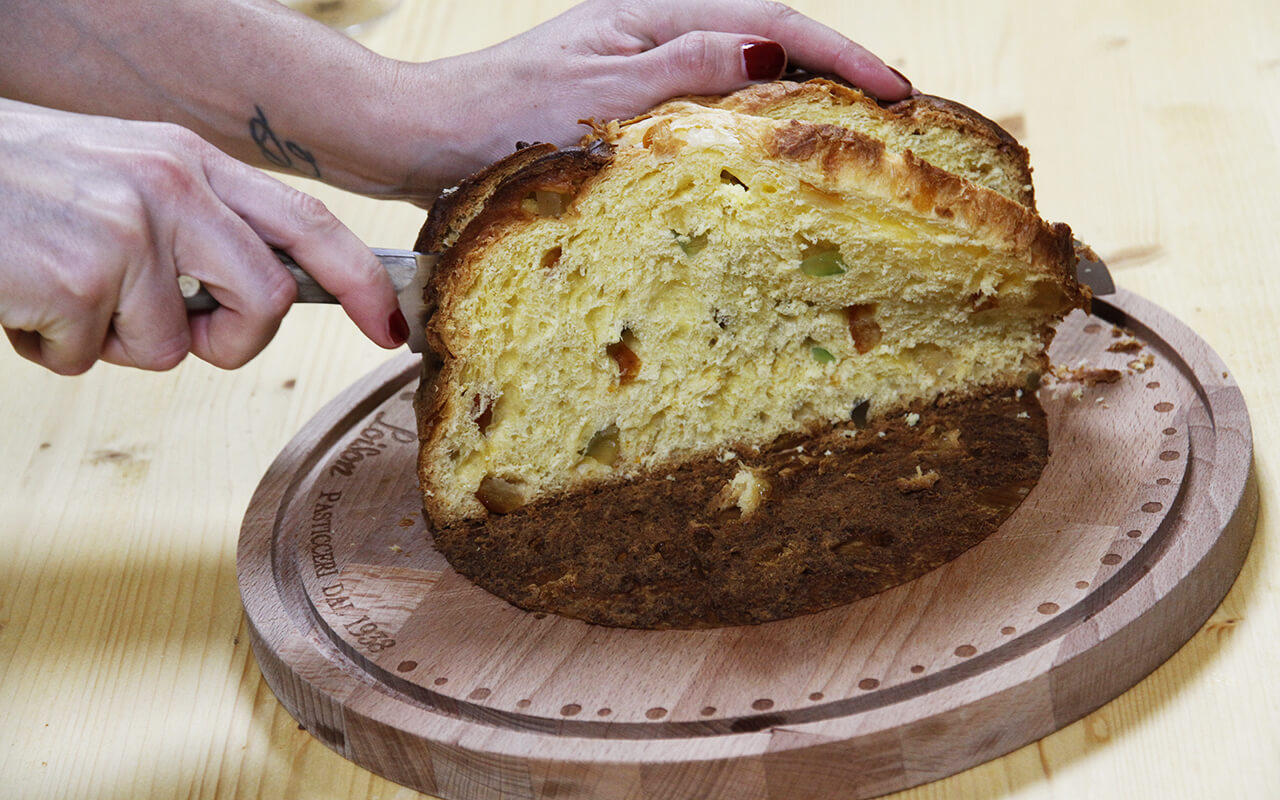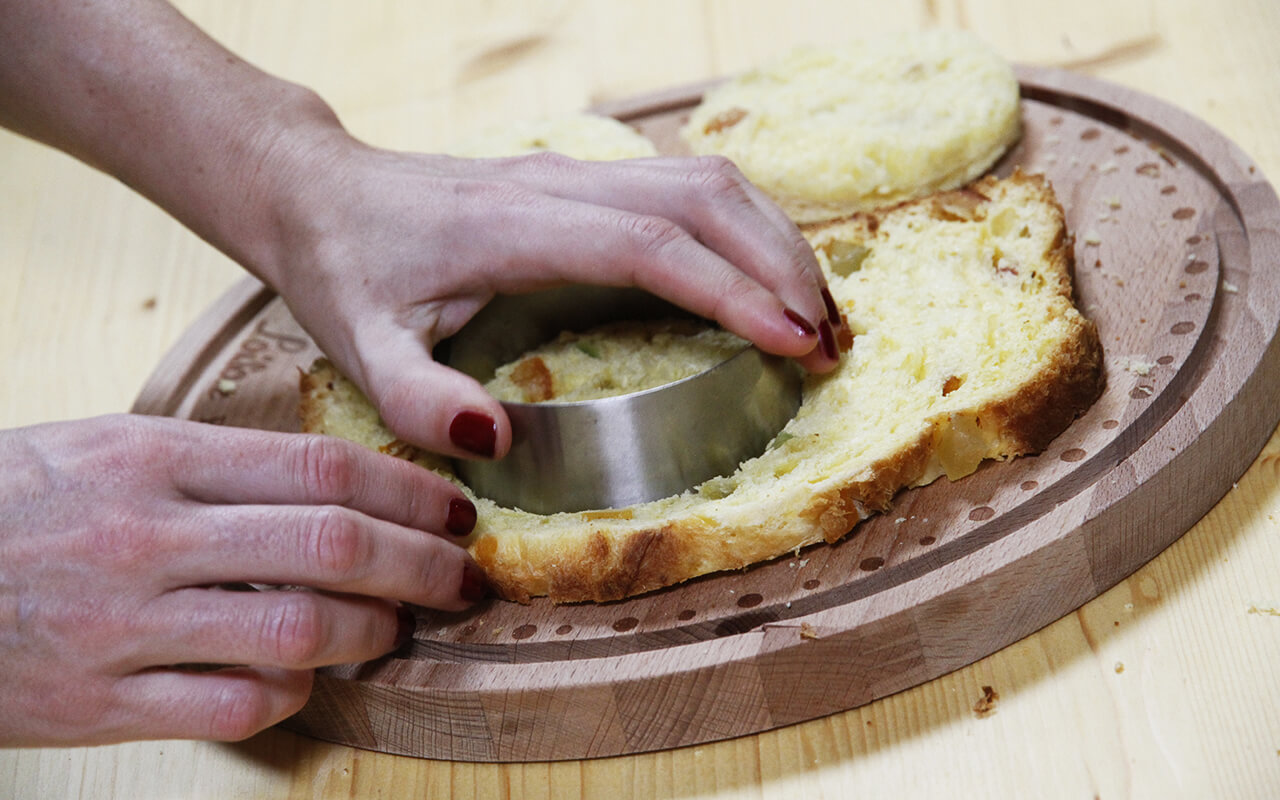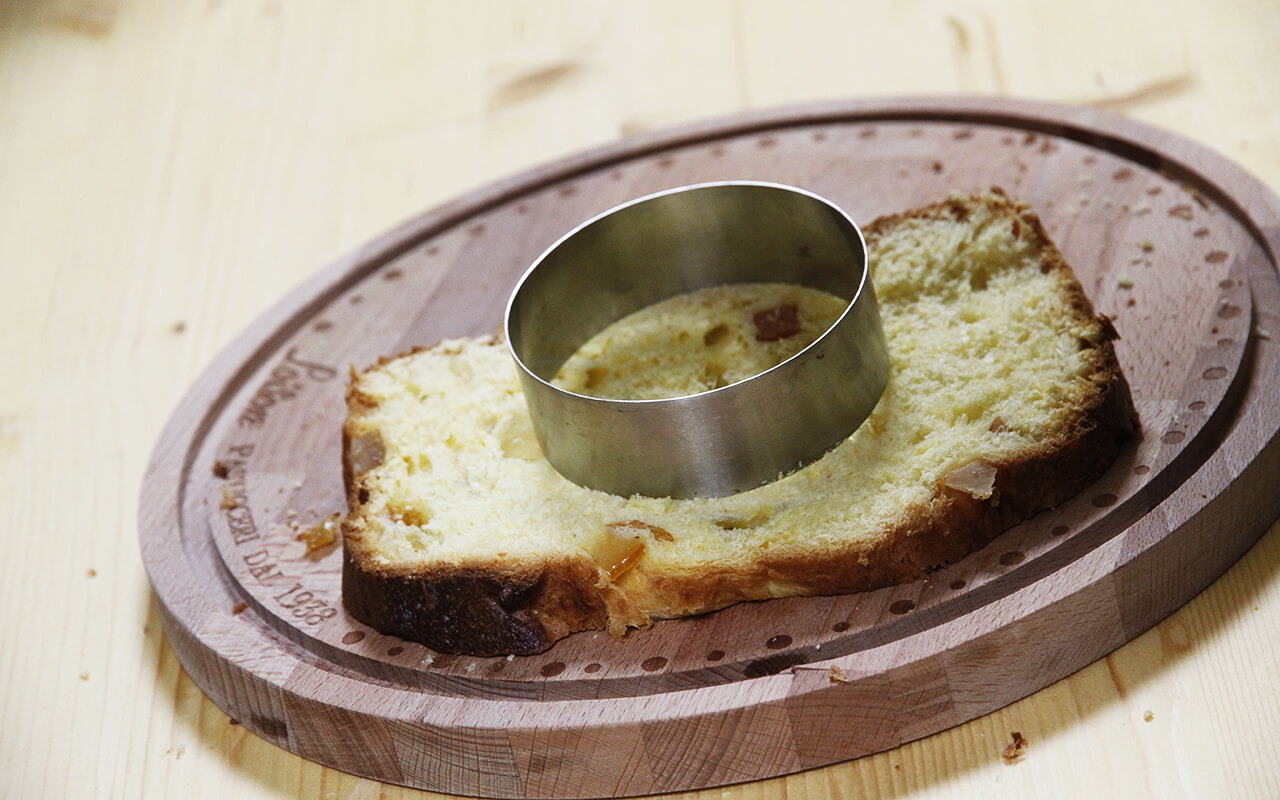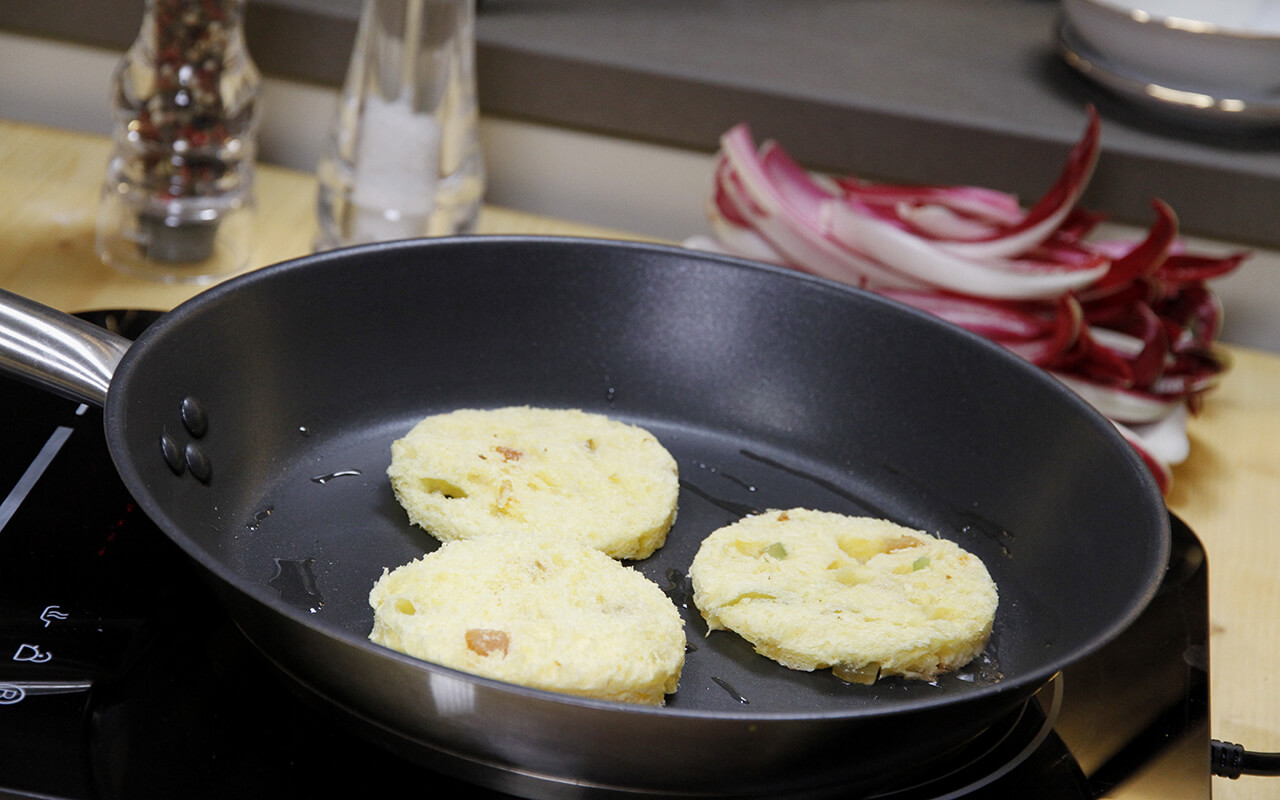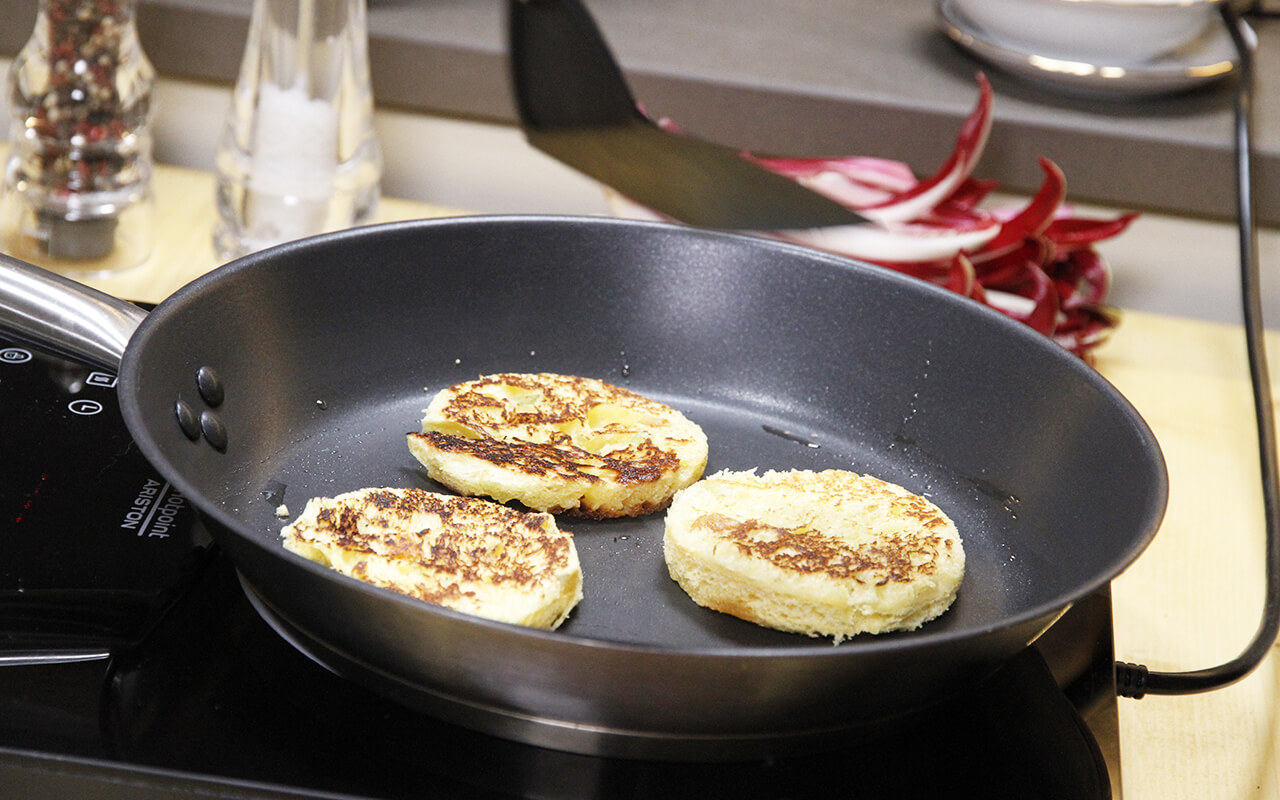 Meanwhile, get the red tips from the radish head and cut the cheese into slices or sticks, as you prefer.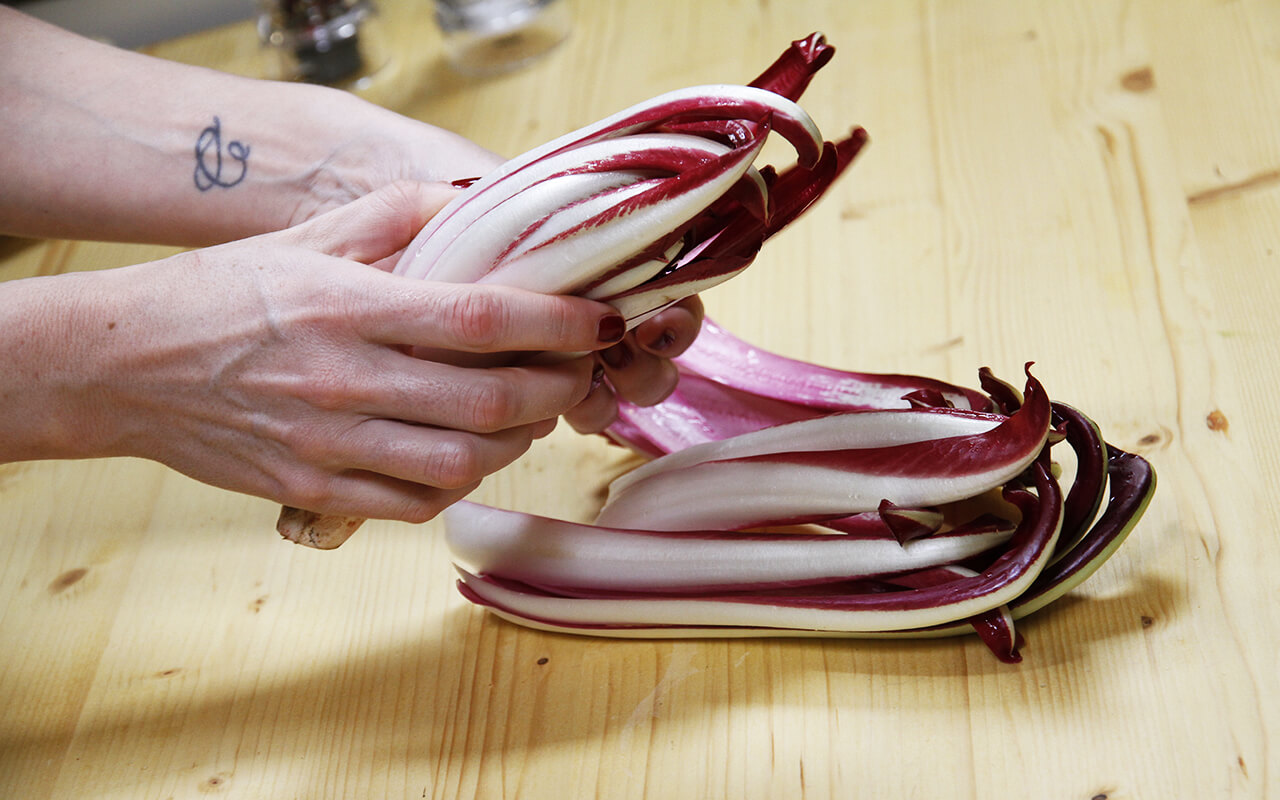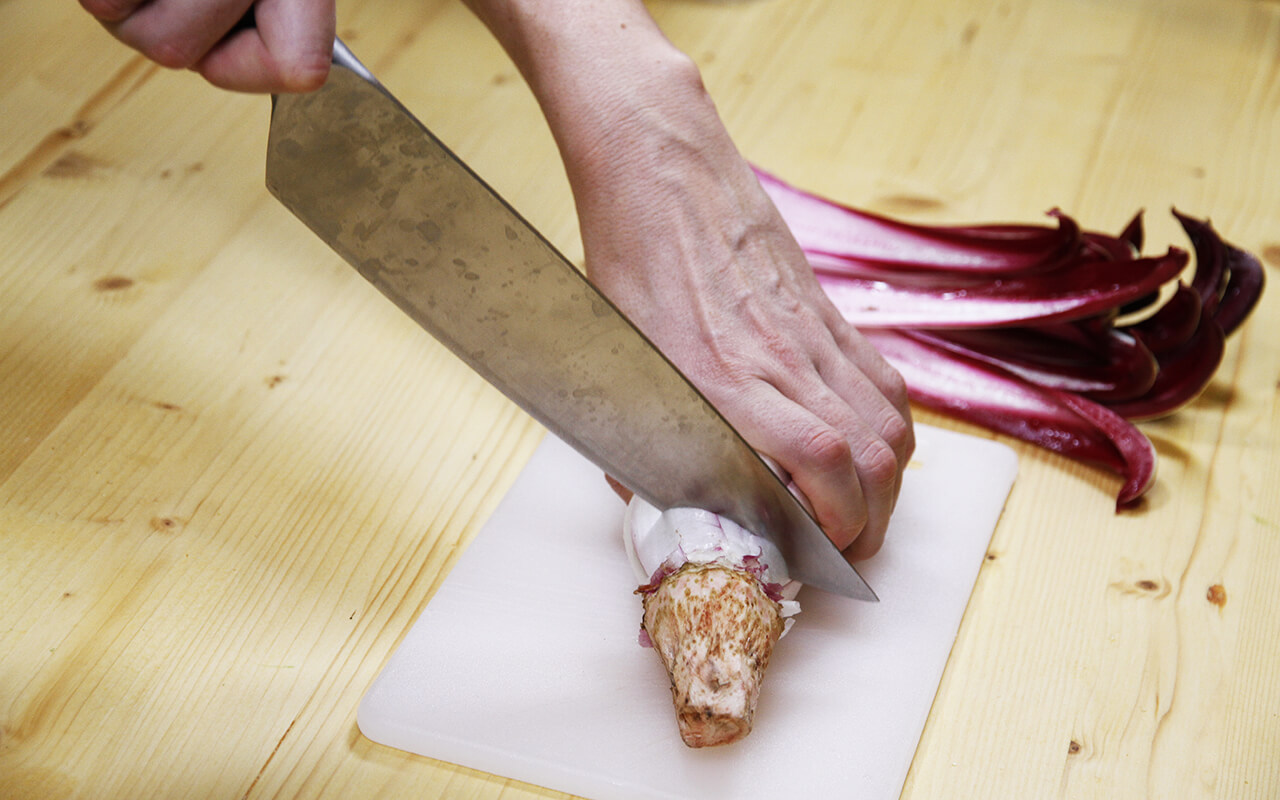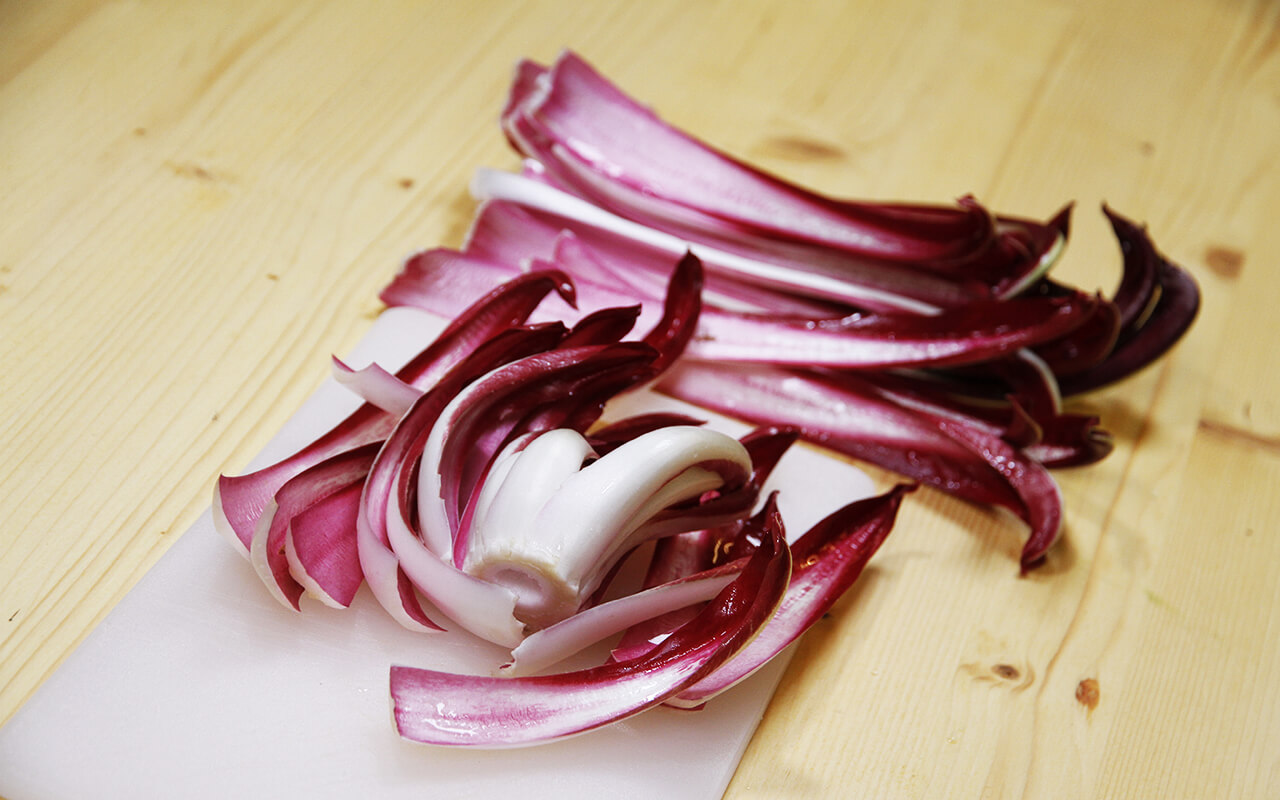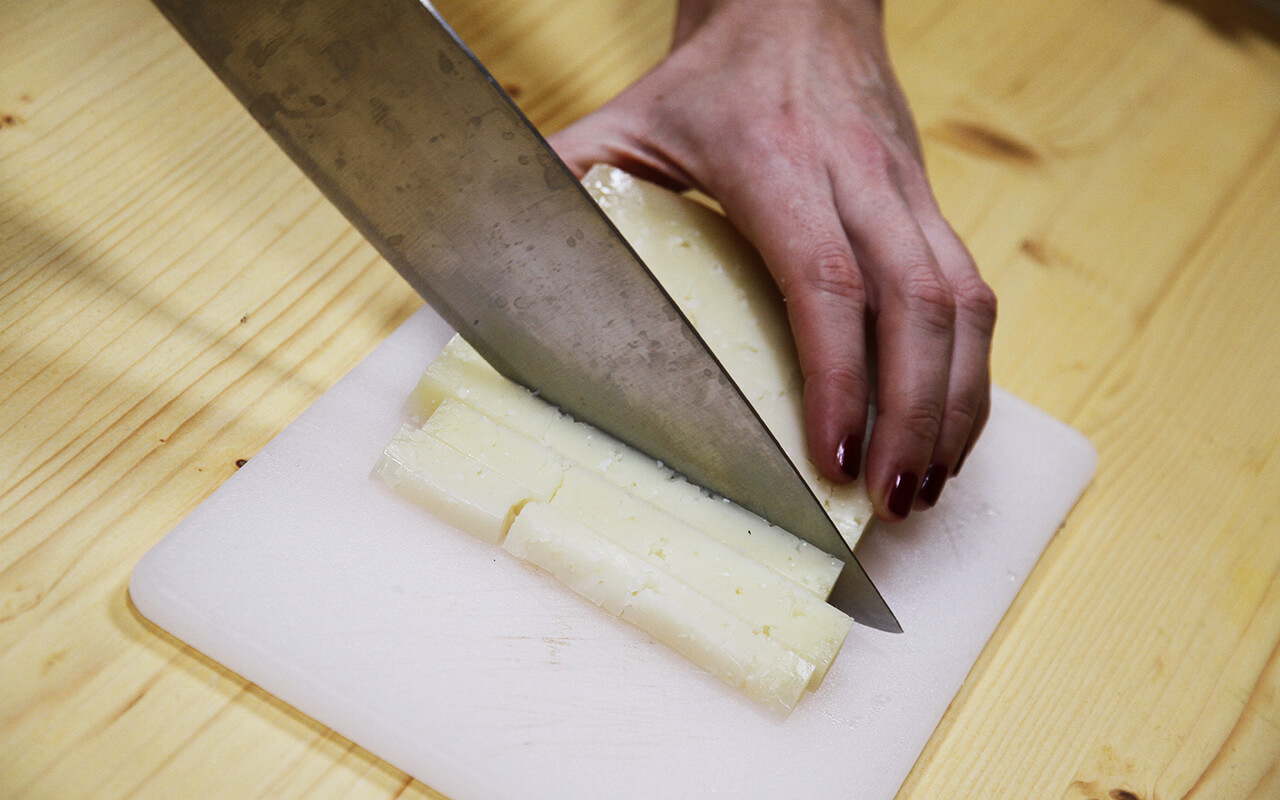 In the same pan, brown the speck until it becomes crunchy.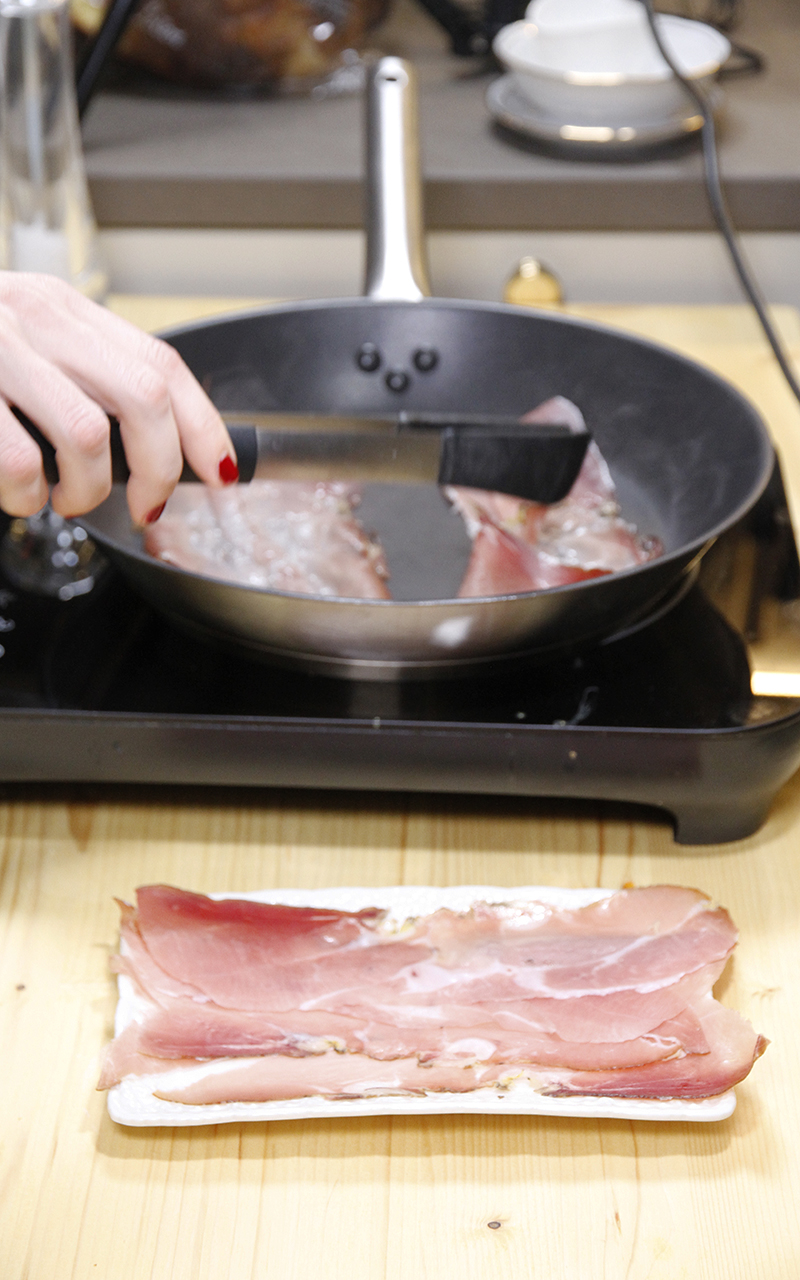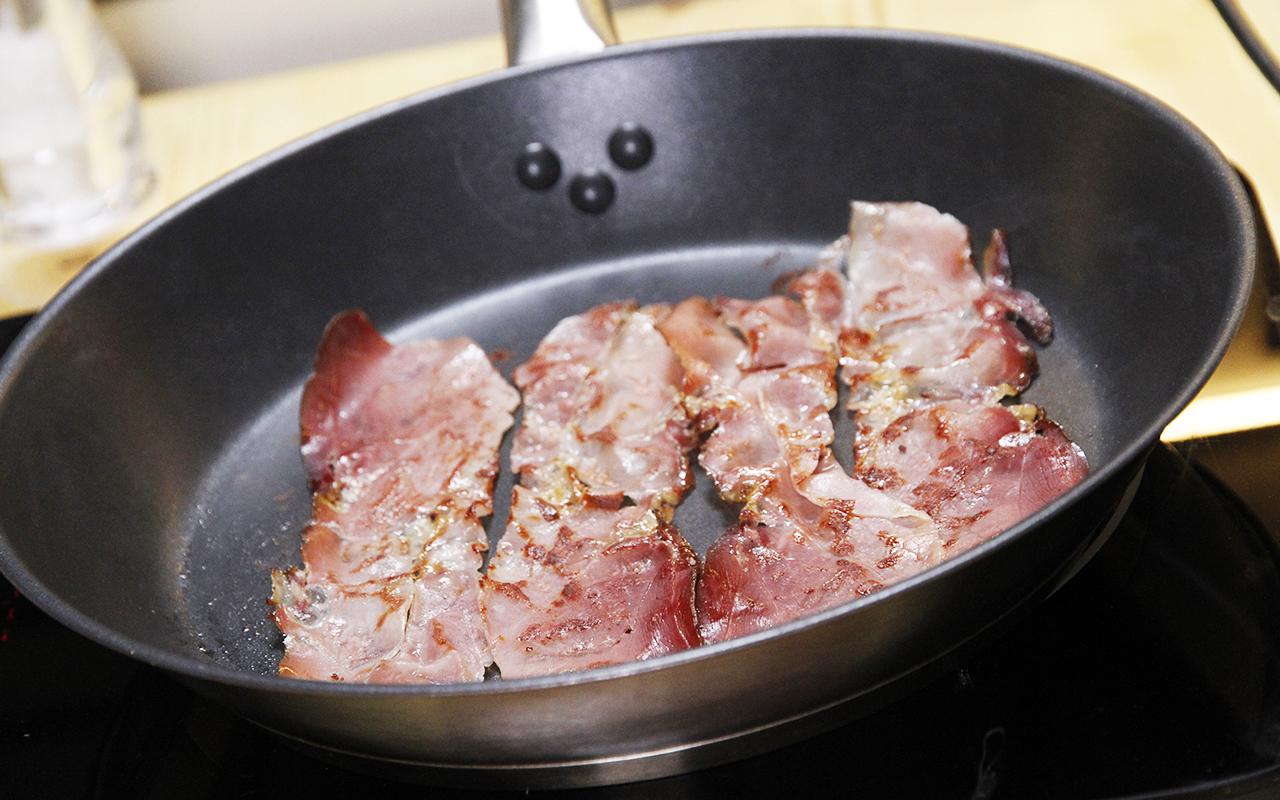 On the first slice of toasted panettone, pour a teaspoon of radish sauce, then place a slice of cheese and a few radish leaves.
On the second slice, pour a teaspoon of radish cream, then place 4 speck slices and a few radish leaves. Complete with the last panettone slice.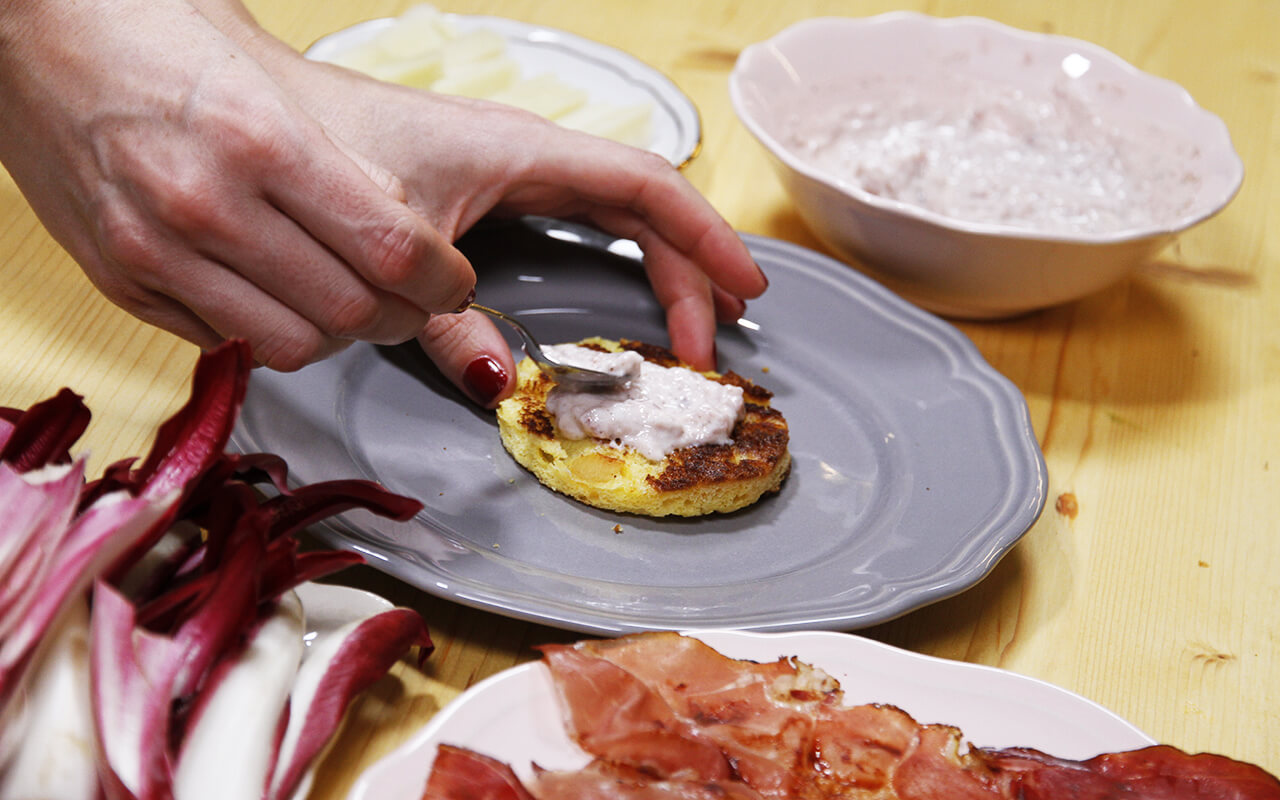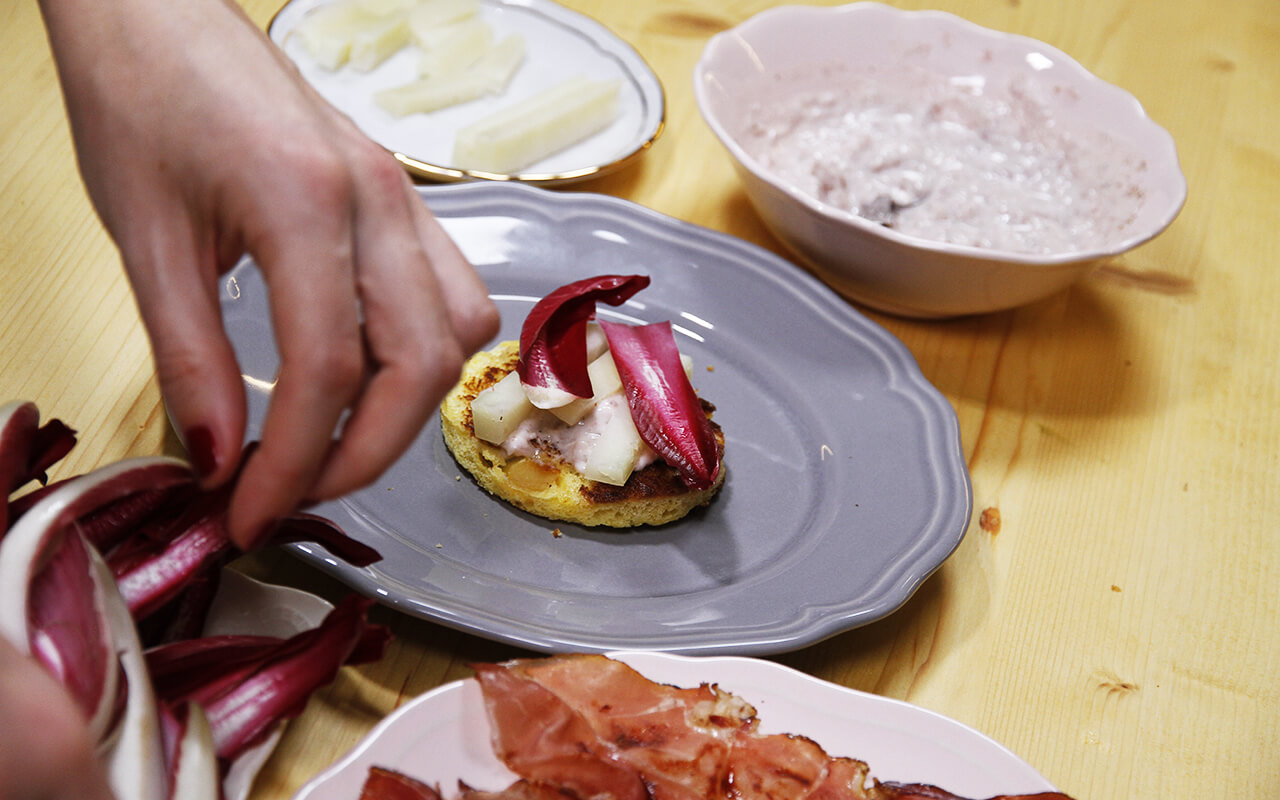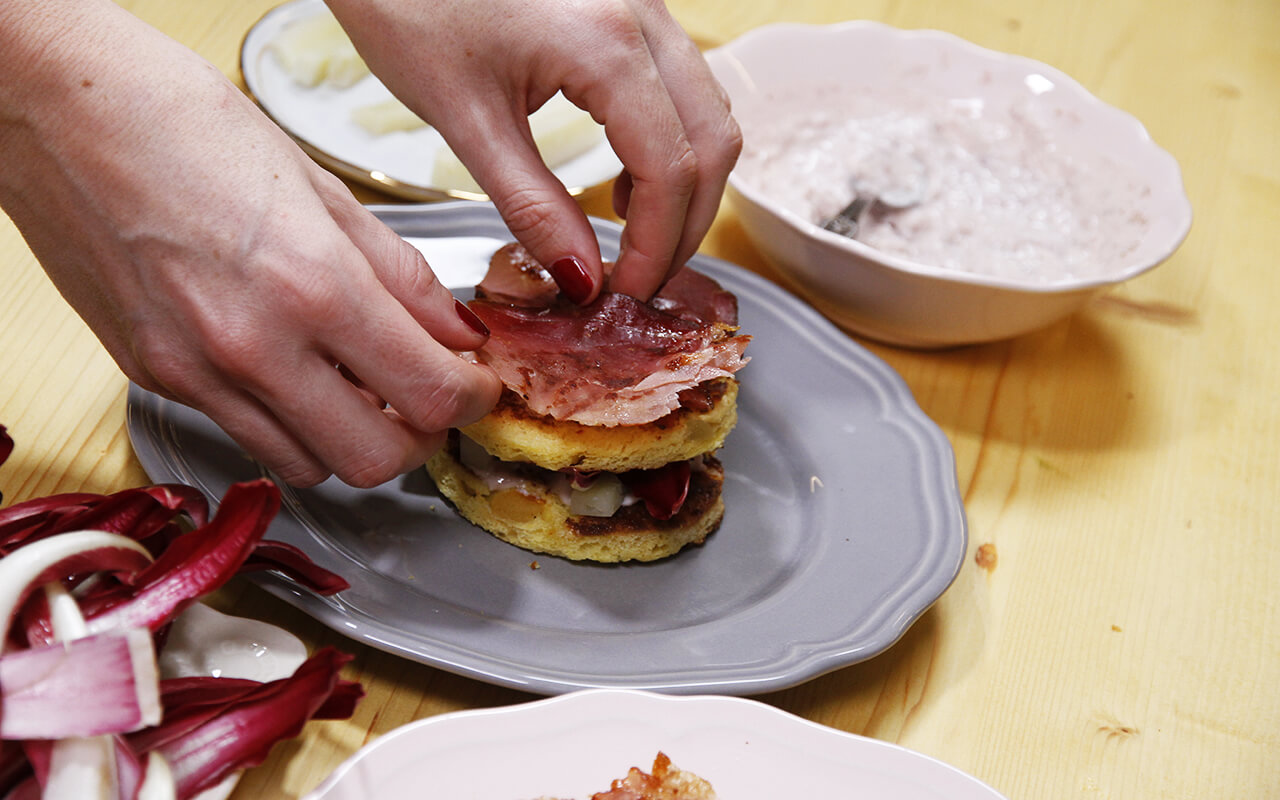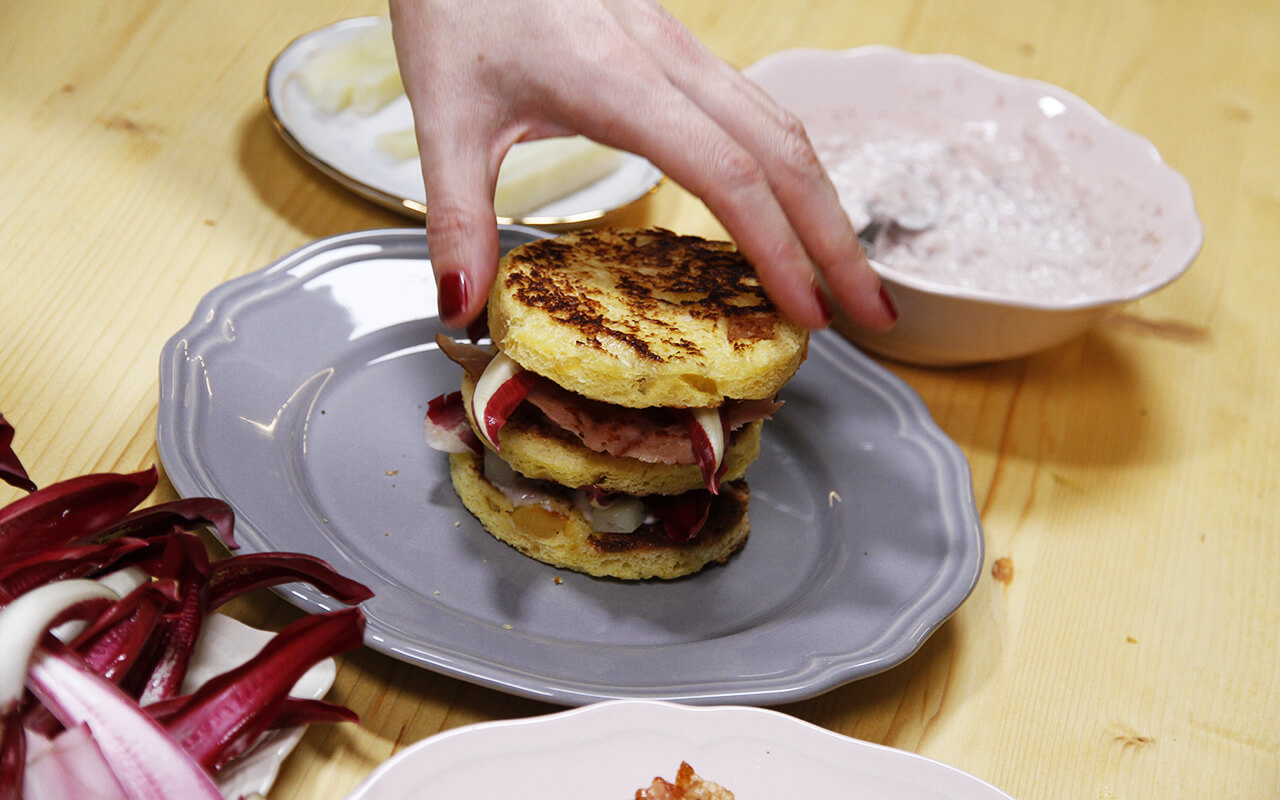 Diletta's suggestion
If you cannot find the Cheddar cheese, use some pecorino.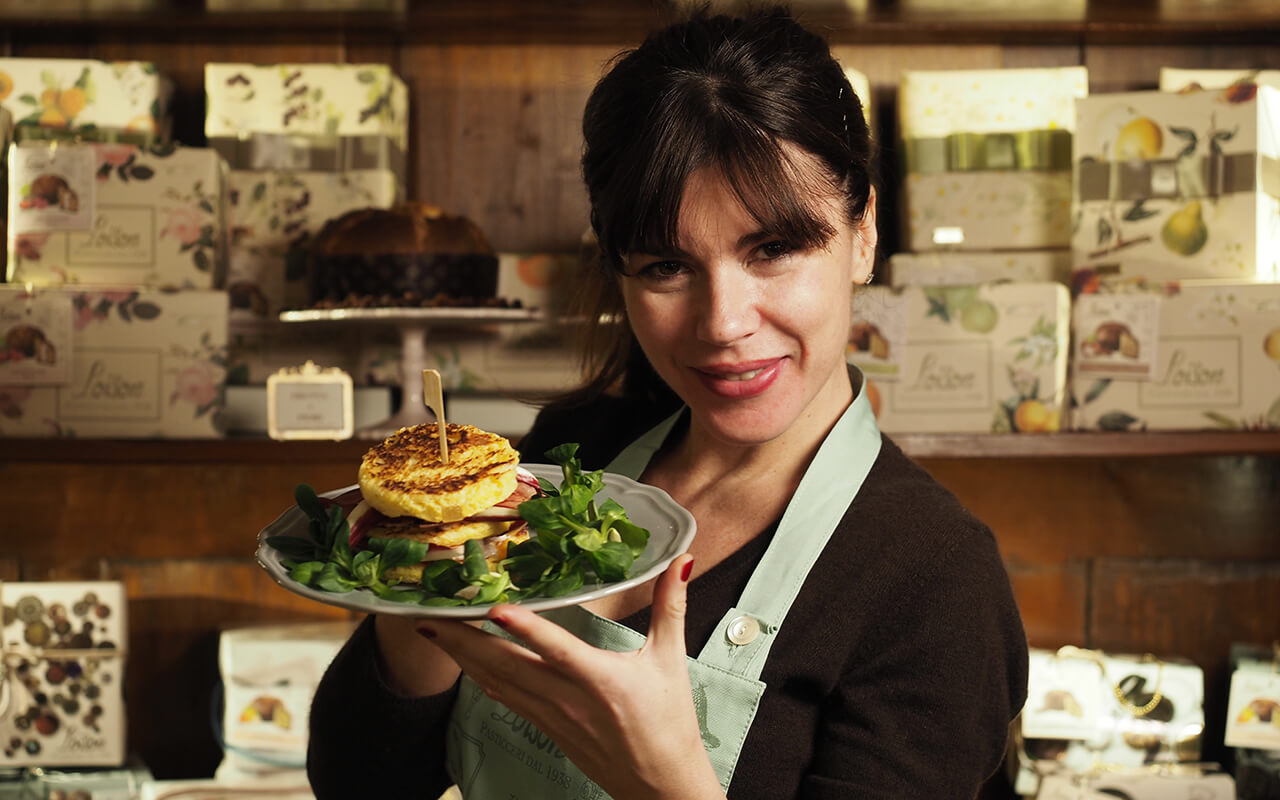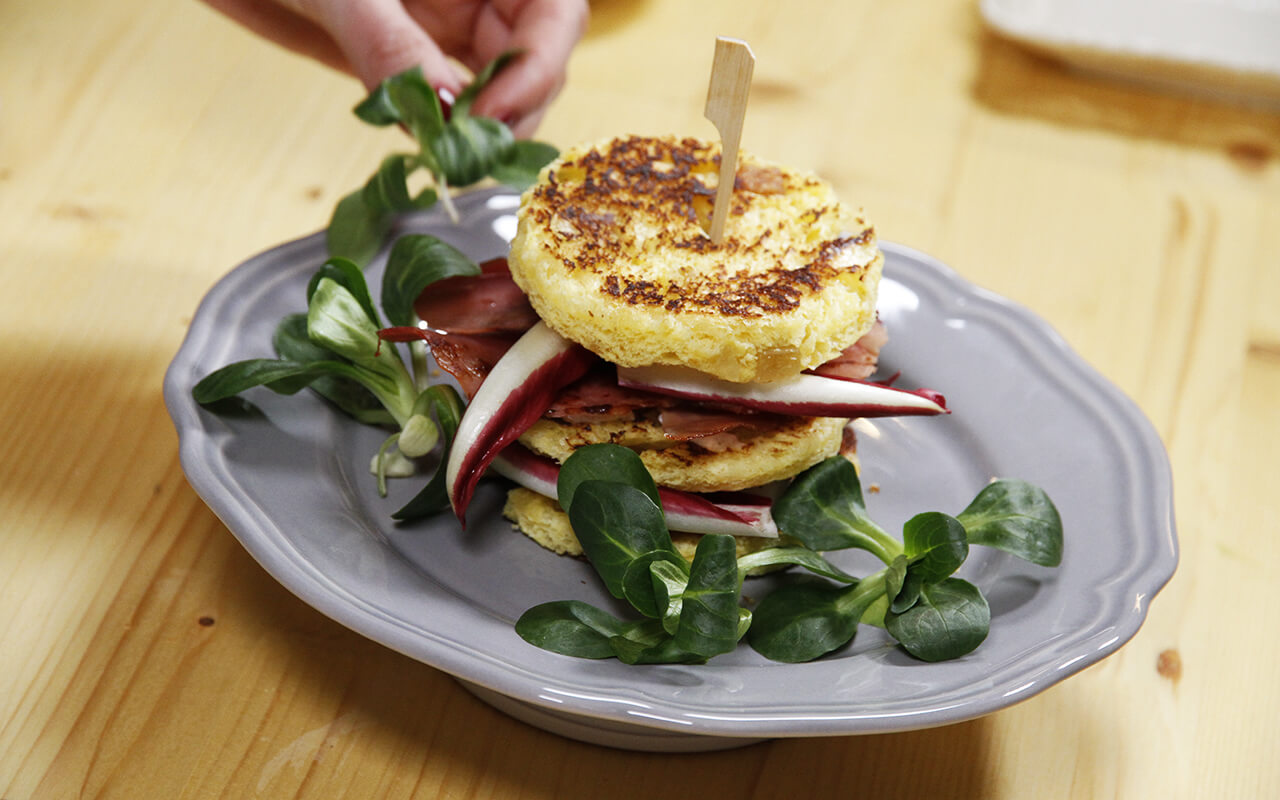 Serve well, warm!