A simple and tasty recipe ideal for an appetizer to share with friends!
This month we propose our Panettone Club Sandwich with spinach and ham cream.
Made in Loison recipes are "smart" ideas for using panettone in a simple and creative way, creating new sweet and savory dishes.
Subscribe to our YouTube Channel to discover new recipes and the sweet world of Loison!
The recipe
For this dish, you can read the instructions below or follow the video-recipe.
Ingredients
4 servings
-250 g of Panettone Loison
-120 g of Parma ham
-500 g of fresh spinach
-50 cl of extra virgin olive oil
-Salt and black pepper
Directions
Prepare the vegetable mayonnaise by boiling the spinach for a few minutes; drain, squeeze and blend in a blender with salt and pepper. Slowly add the oil and complete the mayonnaise.
Toast the panettone and cut out square slices for the sandwich; arrange the ham on the bread dividing the quantity between the 4 sandwiches (at least two layers per sandwich) and inserting each layer 1-2 tablespoons of vegetable mayonnaise, as desired.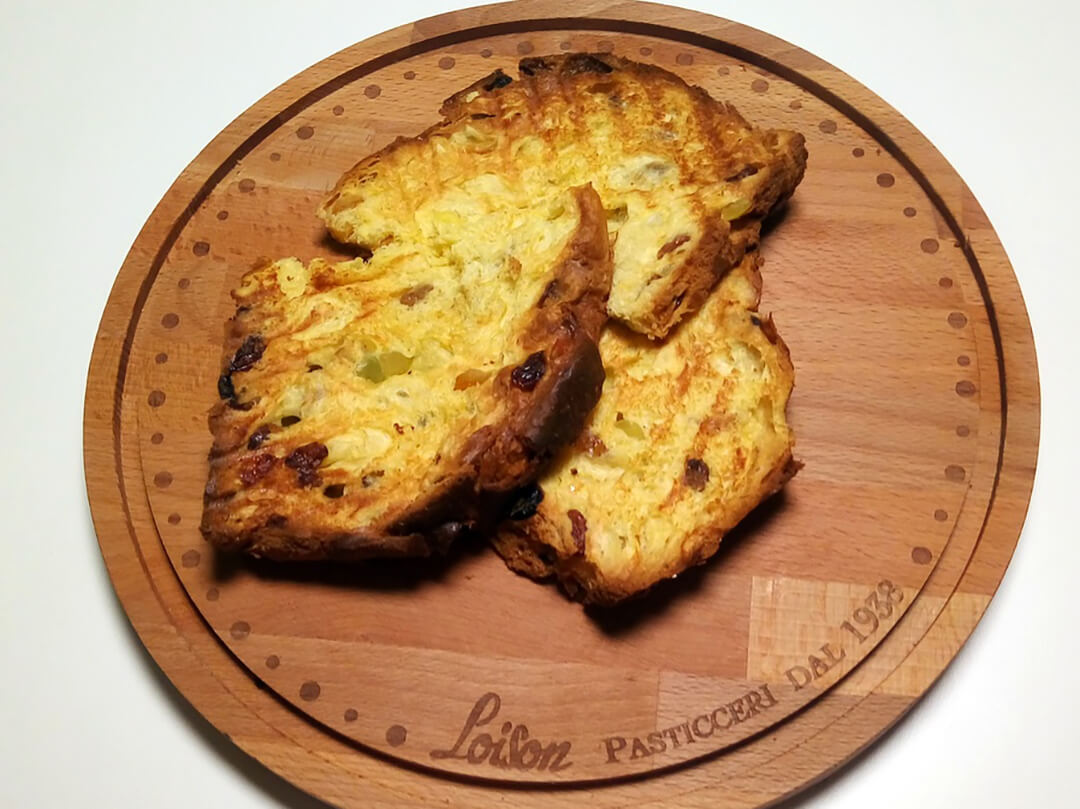 Plating
Serve the sandwiches on a serving plate, garnishing with small quenelles of vegetable mayonnaise.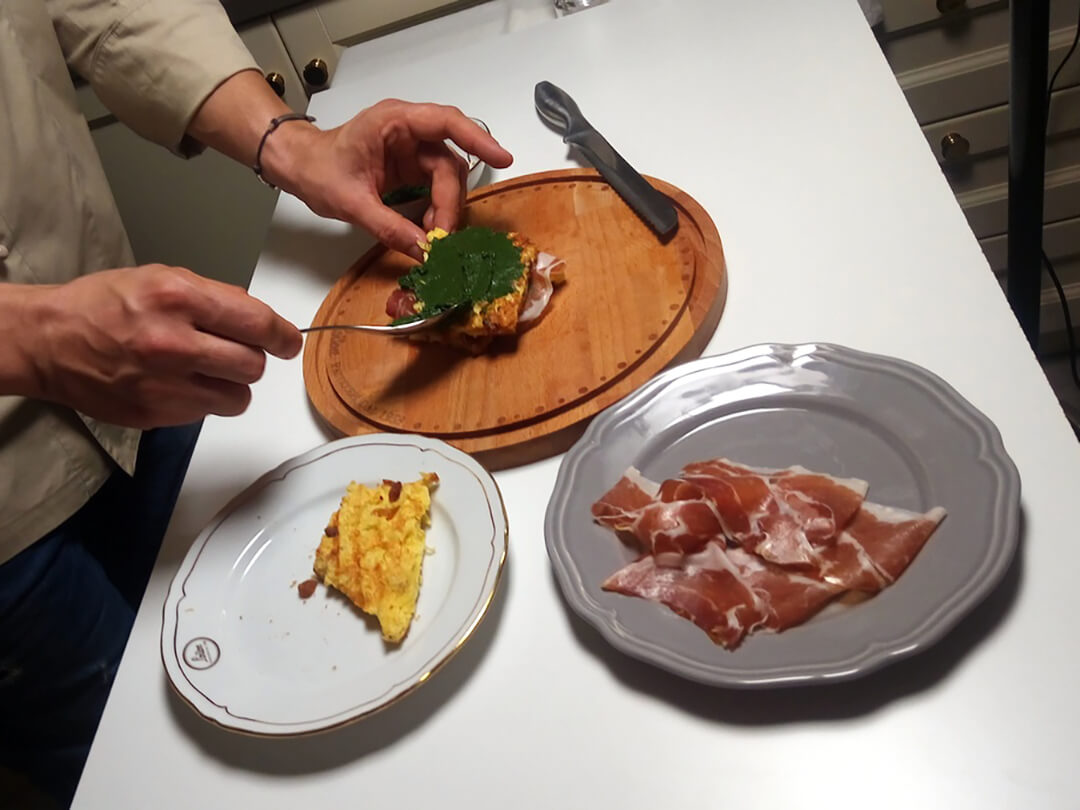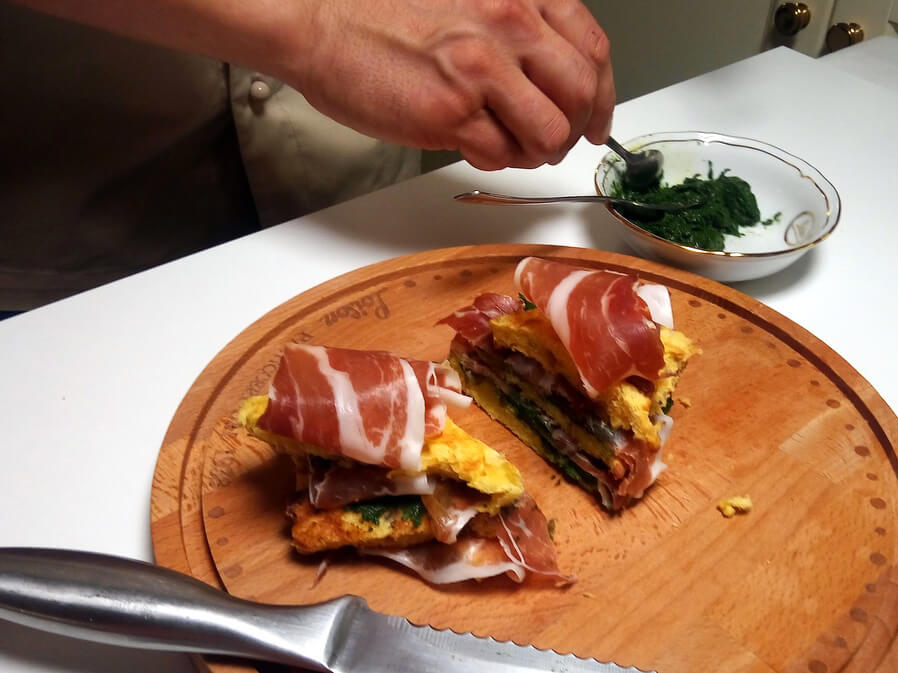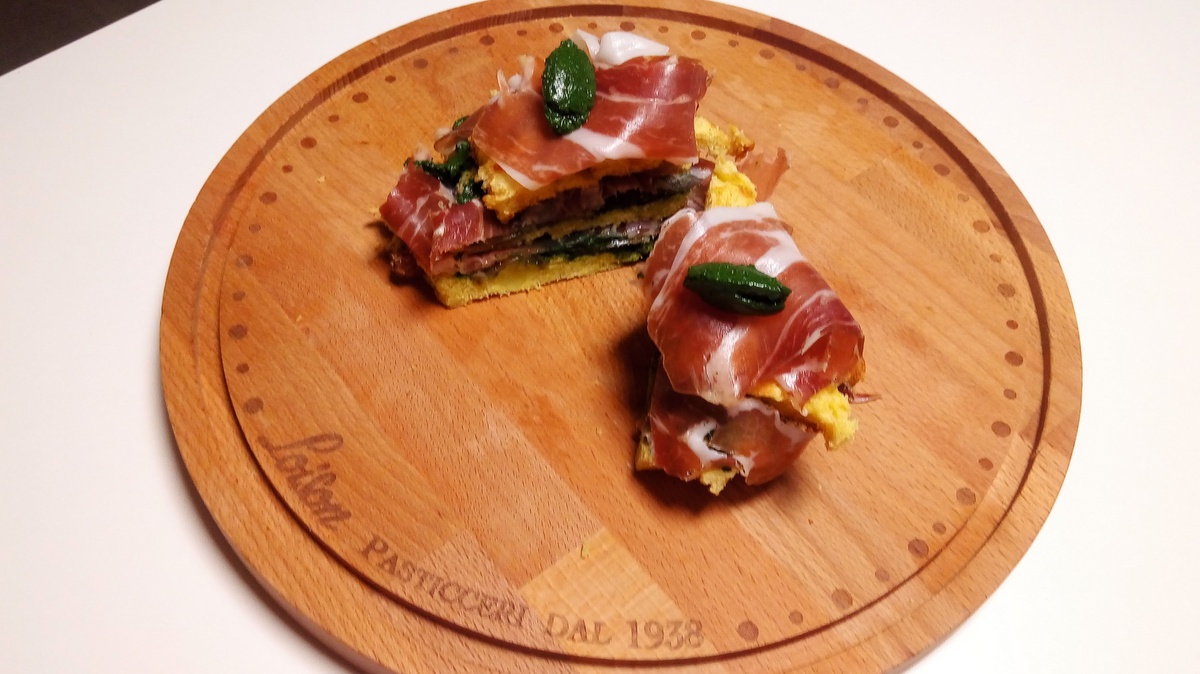 Bon appetit!