Frittelle are a traditional Carnival recipe, but this one aims at innovation, because the dough is made with Panettone.
This recipe is signed by Sandra Cazzola Lovise, an "institution" given her constant presence for decades in the kitchen of Trattoria Lovise in Costabissara (Vi).
Made in Loison recipes are "smart" ideas for using panettone in a simple and creative way, creating new sweet and savory dishes.
Subscribe to our YouTube Channel to discover new recipes and the sweet world of Loison!
The recipe
For this dish, you can read the instructions below or follow the video-recipe where Sandra Cazzola prepares her Panettone Frittelle.
Ingredients
4 servings
250 g of classic Panettone
Milk q.s
Flour q.s
The juice of an orange
4 eggs
1 sachet of yeast
Sugar to taste
Salt and sugar to taste
Sunflower oil, enough to fill a high-sided pan
Directions
Cut the panettone into pieces and soak it in milk, mix and mash with the help of a spoon, until completely absorbed (squeeze to remove any excess milk). This will form the first dough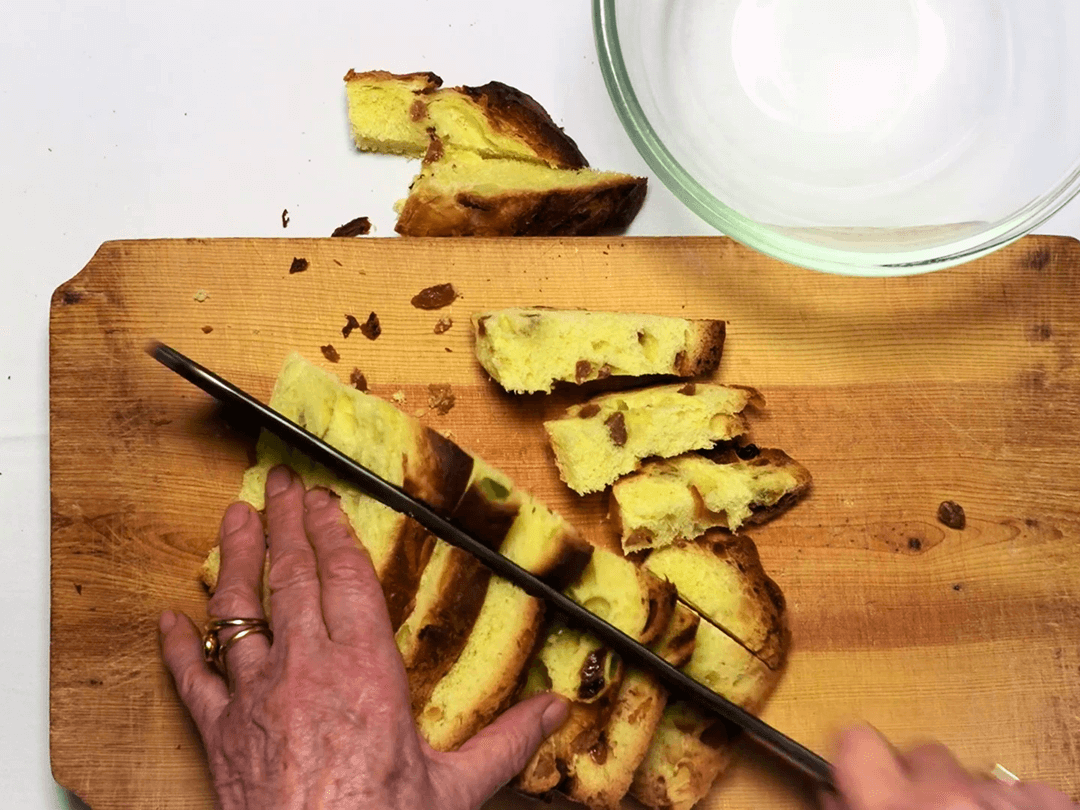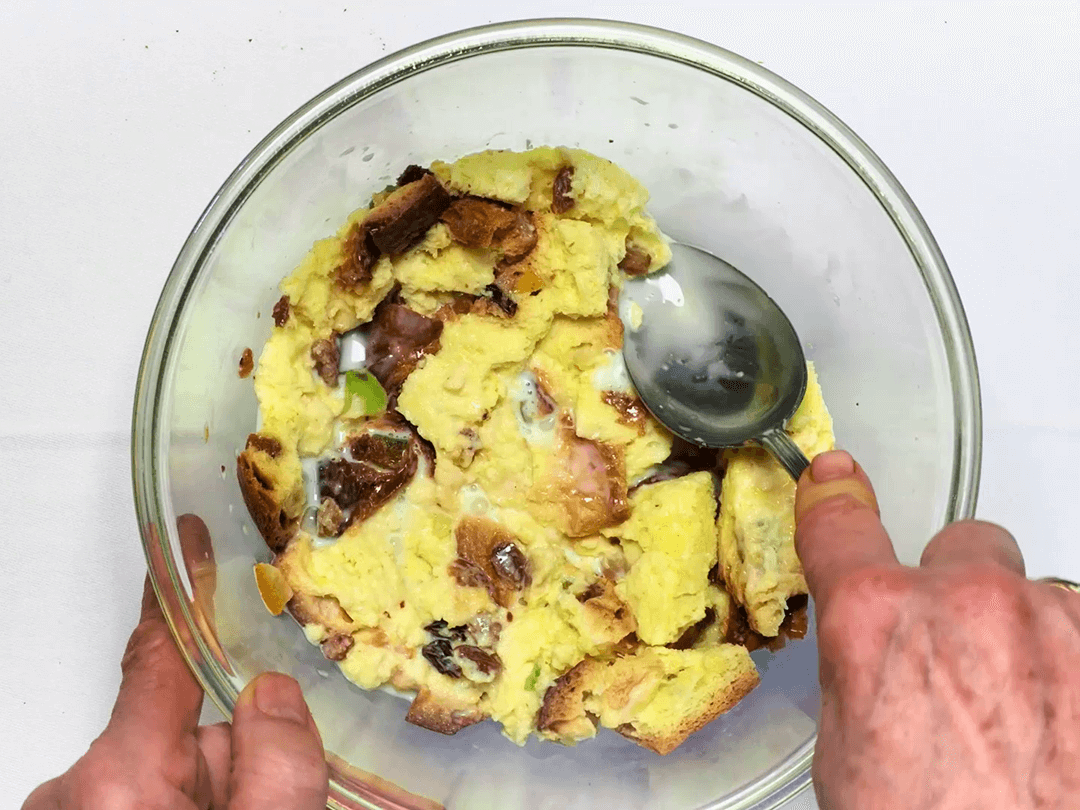 Mix the eggs with 3 tablespoons of sugar, add a pinch of salt, the orange juice, to the panettone dough, add the flour to reach a creamy consistency and finally add the yeast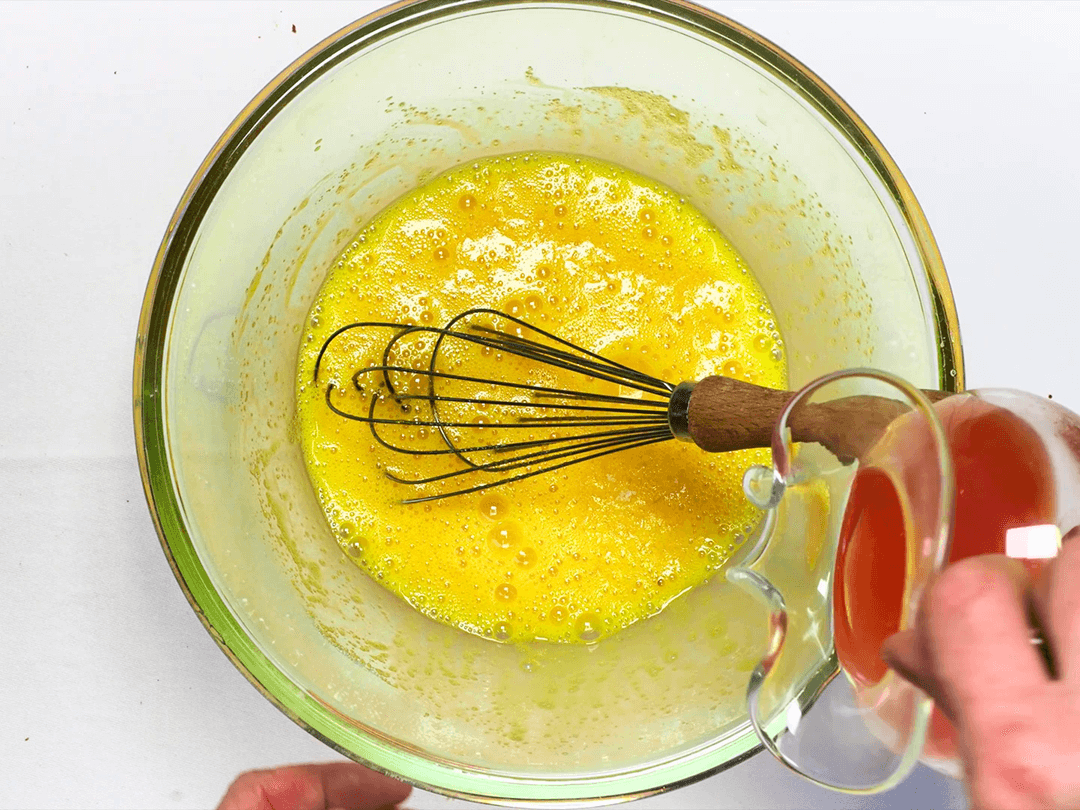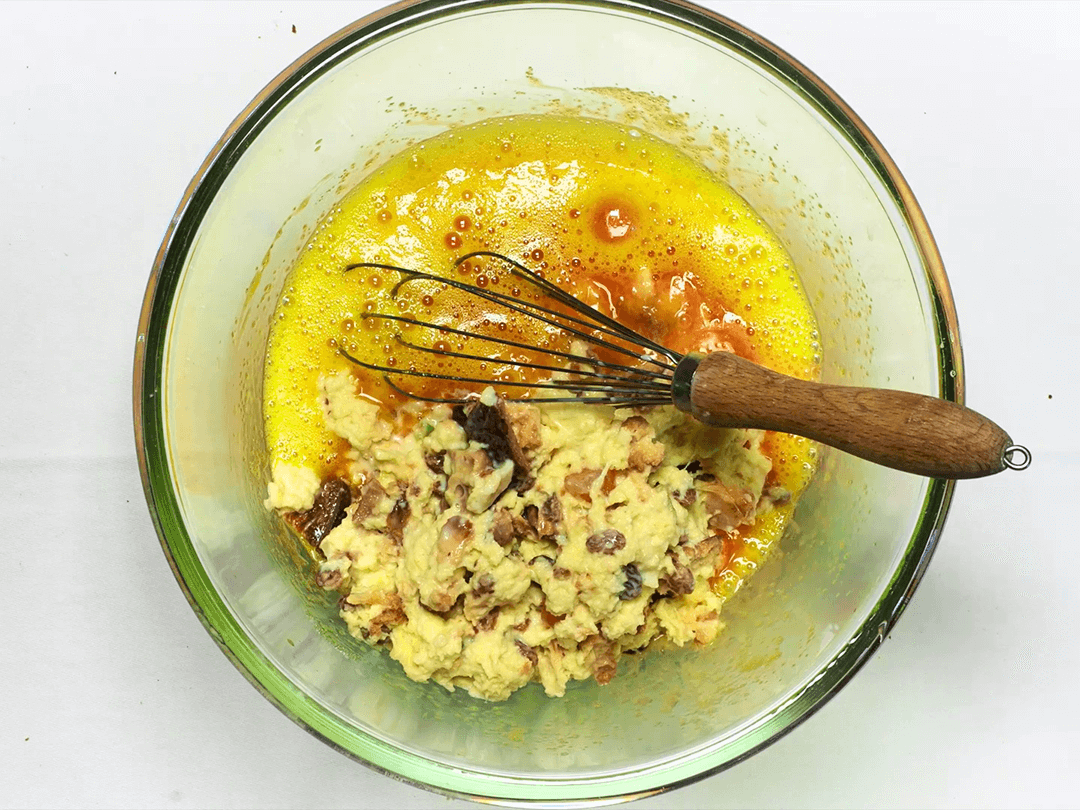 Let rest for 20 minutes. When the oil is ready*, with the help of two spoons form small balls and dip them in the oil until they turn a nice amber color.
Remove from the oil with the aid of a skimmer and allow the frittelle to dry for a few minutes on absorbent paper. When done, sprinkle with sugar, and enjoy them while they are hot.
Chef's Tip
*To see if the oil has reached the optimal temperature for frying, dip a couple of wooden toothpicks in the oil; if there are lots of bubbles around them, the oil is ready.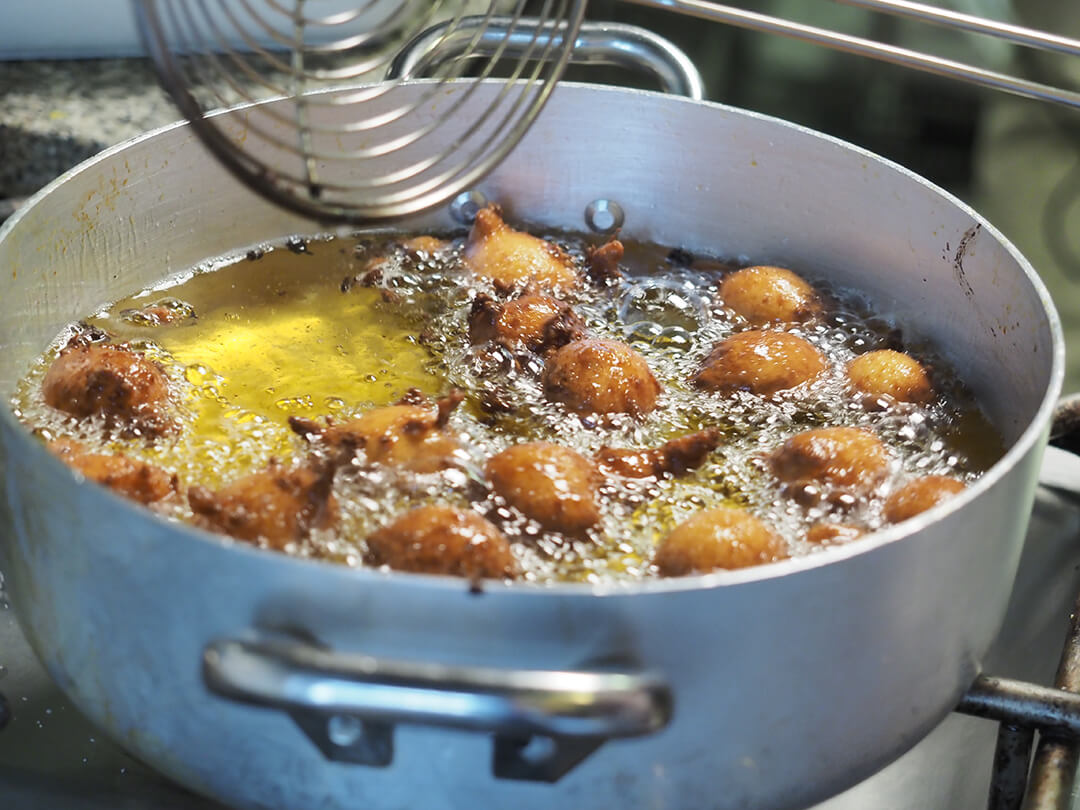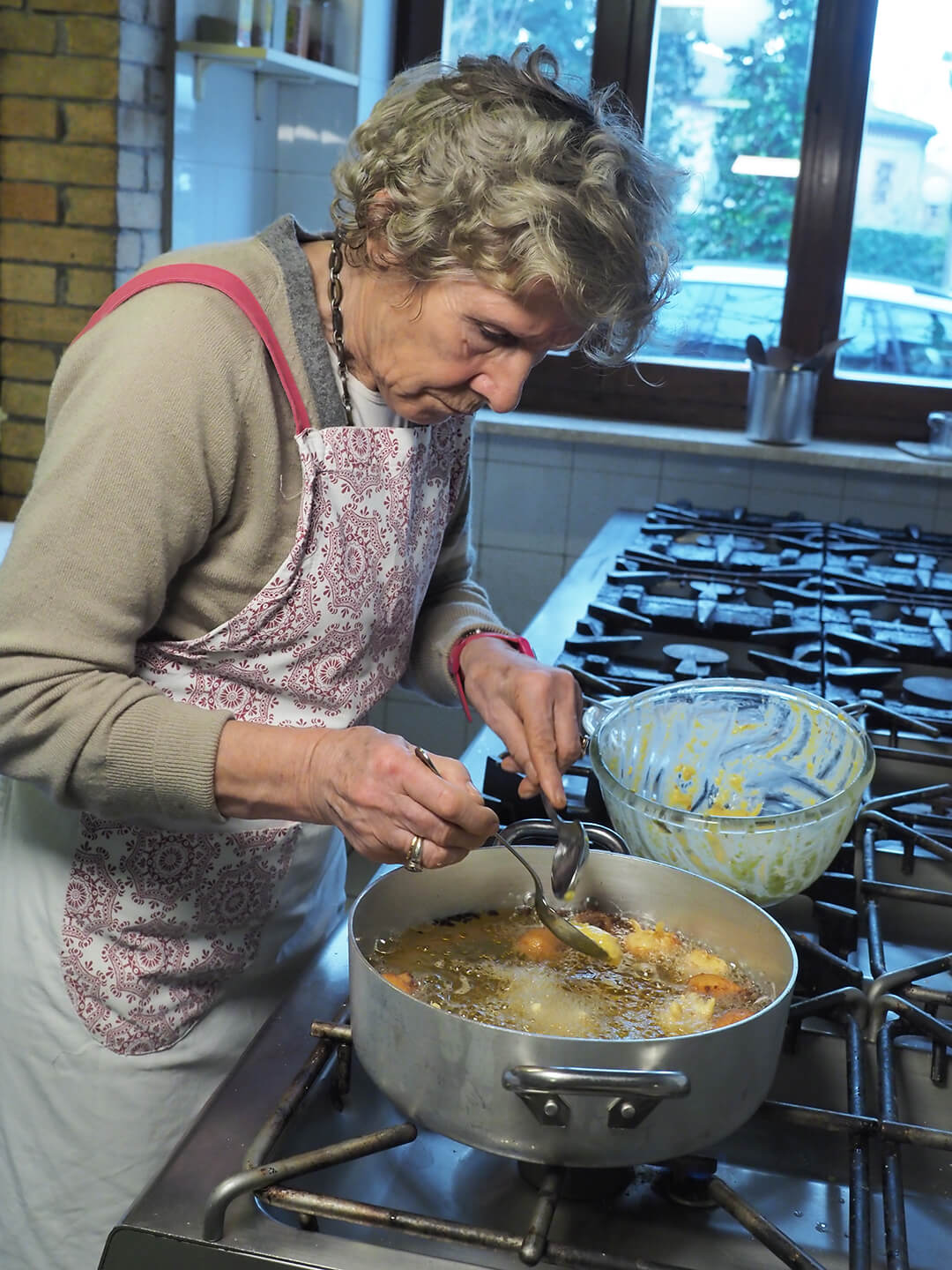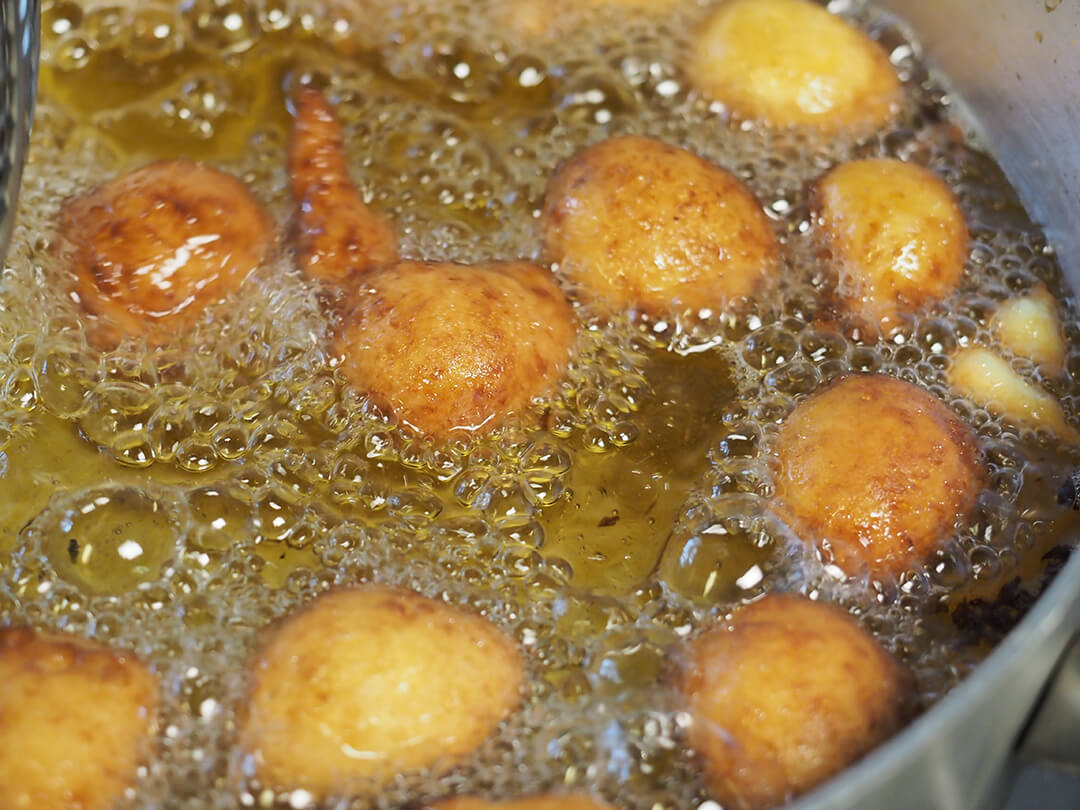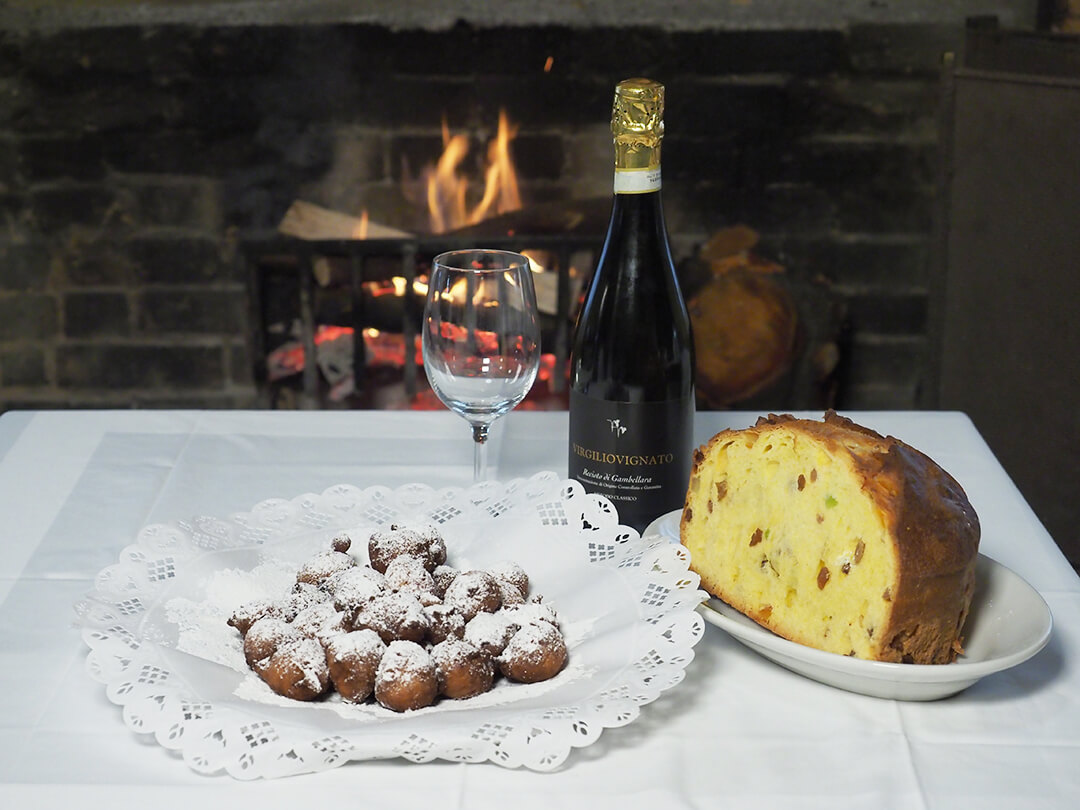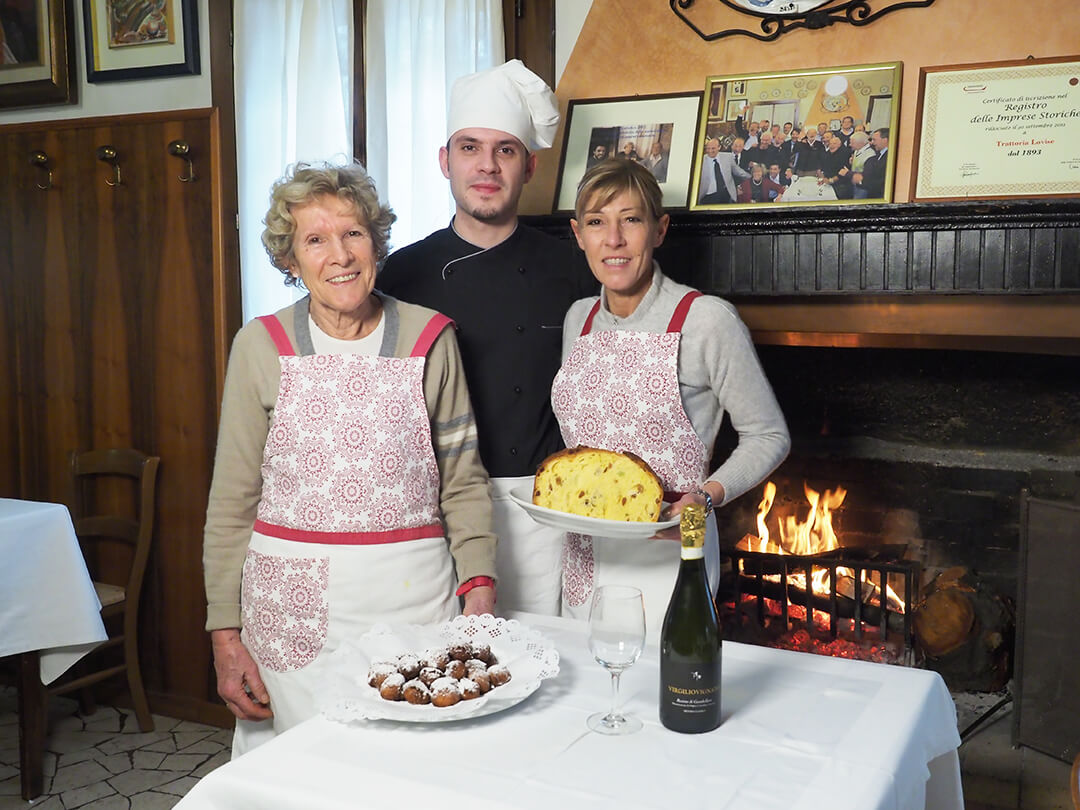 Bon appetit!