Japanese people love Italian cuisine, and we Italians love the Japanese one. With this recipe, we are creating a bridge between Italy and the Land of the Rising Sun!
Do not be afraid; on the contrary… after the first and second mouthful or slurp, you will add some panettone dust because the Ramen with Panettone created by Matteo Villani rocks!
Maestro Gualtiero Marchesi said about him, "Matteo, you bring the tradition's wisdom and the innovation's craziness to the kitchen; you mix ancient and modern… But is being crazy in the kitchen an added value? I'd say so!"
The occasion was his victory on "Il pranzo della domenica", the TV show presented by Elenoire Casalegno and Gualtiero Marchesi on Canale 5.
Made in Loison recipes are "smart" ideas to use the panettone in a simple and creative way, thus creating new sweet and savory dishes.
Subscribe to our YouTube Channel to discover new recipes and the entire Loison world!
The recipe
For this dish, you can either read the following instructions or watch the video recipe.
Ingredients
Broth for Ramen
Nori Seaweed and Kombu Seaweed
Noodles, dry egg pasta
Katsuobushi
Soy sauce
1 egg
Panettone dust
Directions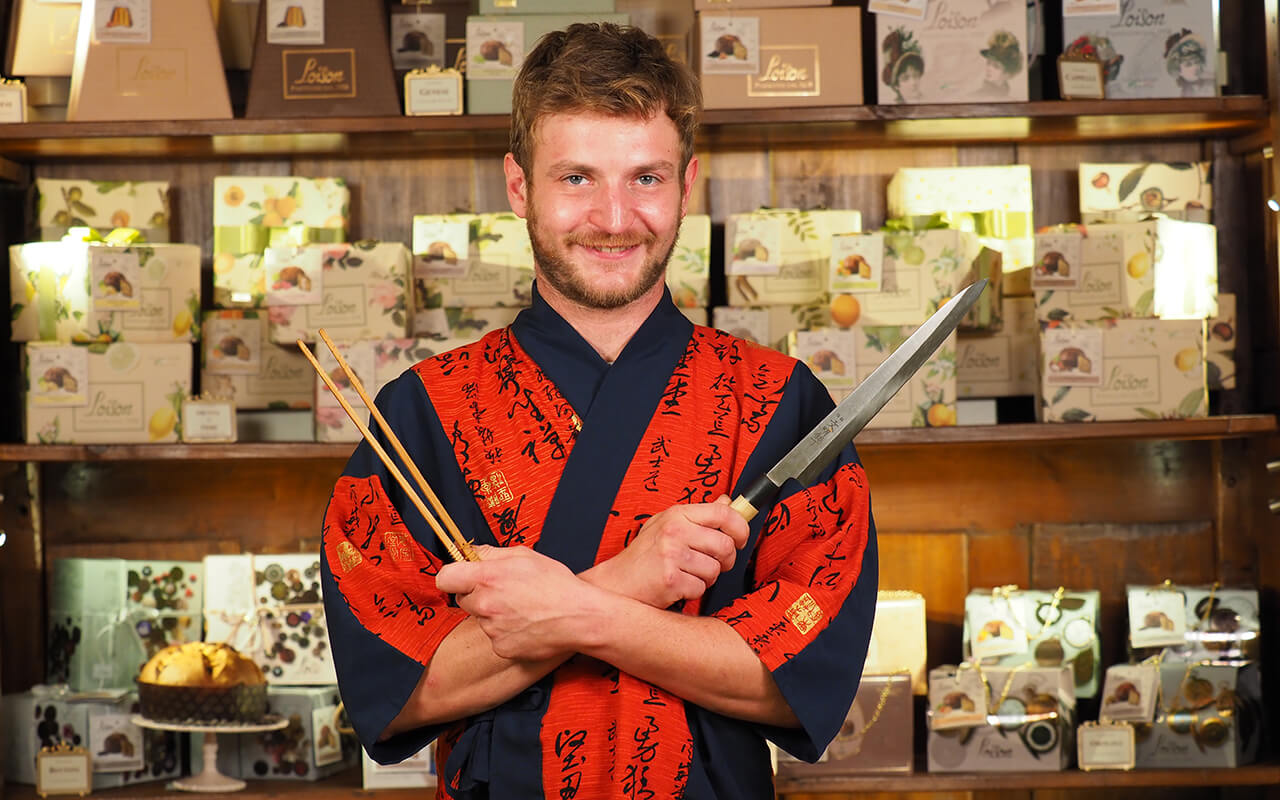 Base broth – Boil about 250 ml of water, add the Kombu seaweed and the Nori seaweed, add some soy sauce, turn off the heat and leave it to rest for about one hour and a half.
Ramen broth – Based on the recipe, you can either boil together chicken, pig, or beef bones, Kombu seaweed and Nori seaweed, Katsuobushi (bonito flakes), and Niboshi (dried sardines), or you can boil Shitake mushrooms.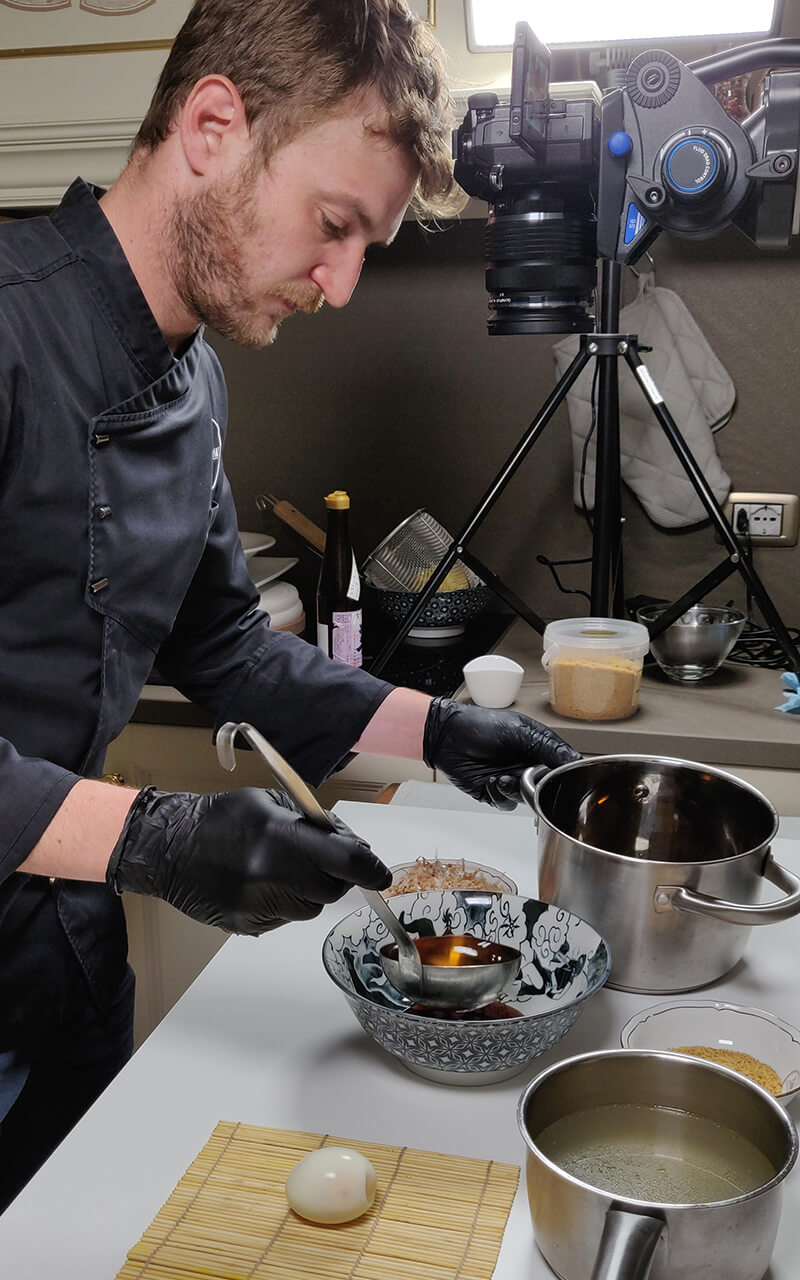 Noodles – The tagliolini are the most substantial part of this dish. They are mostly made of wheat flour, water, and salt (sometimes even eggs) and can be of different widths, smooth or curled. You need to cook them for a few minutes in hot water without salt.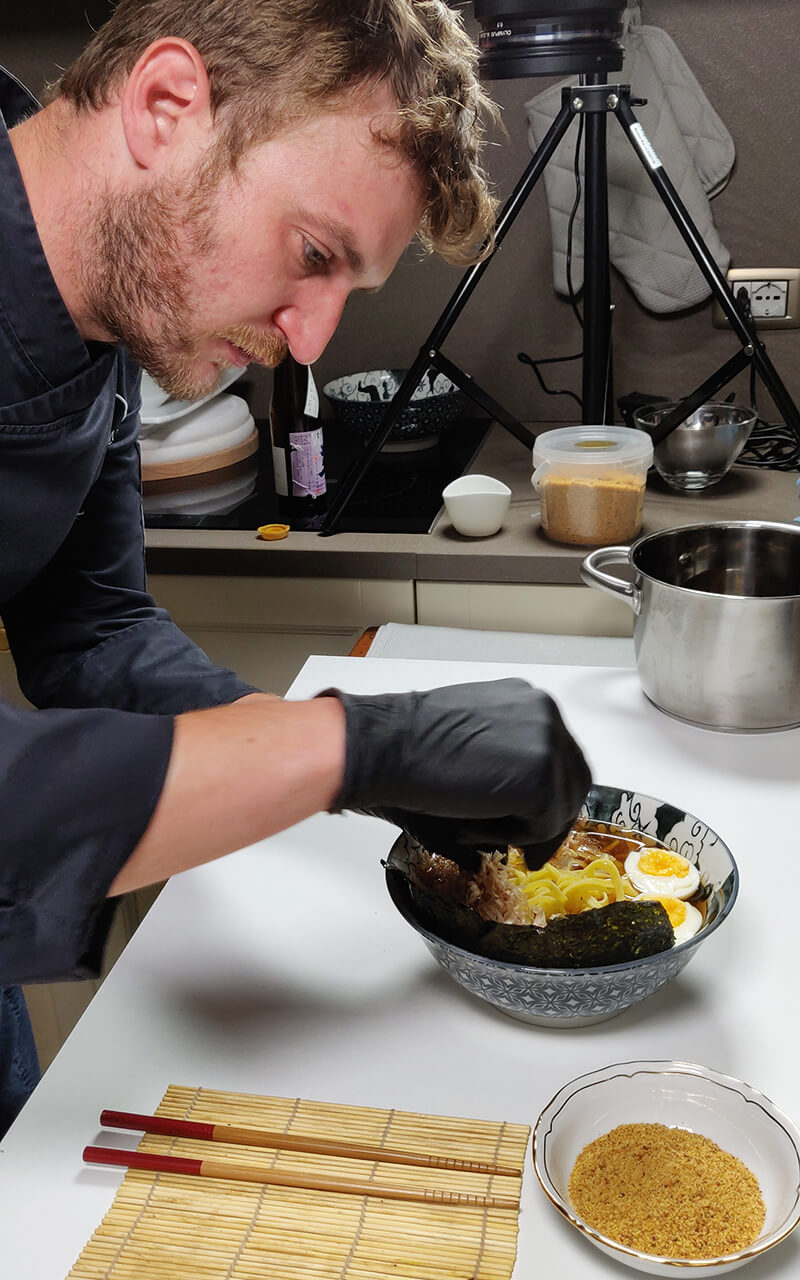 Boiled egg – Boil the egg for about 6 minutes, immediately cool it in ice water to stop the cooking.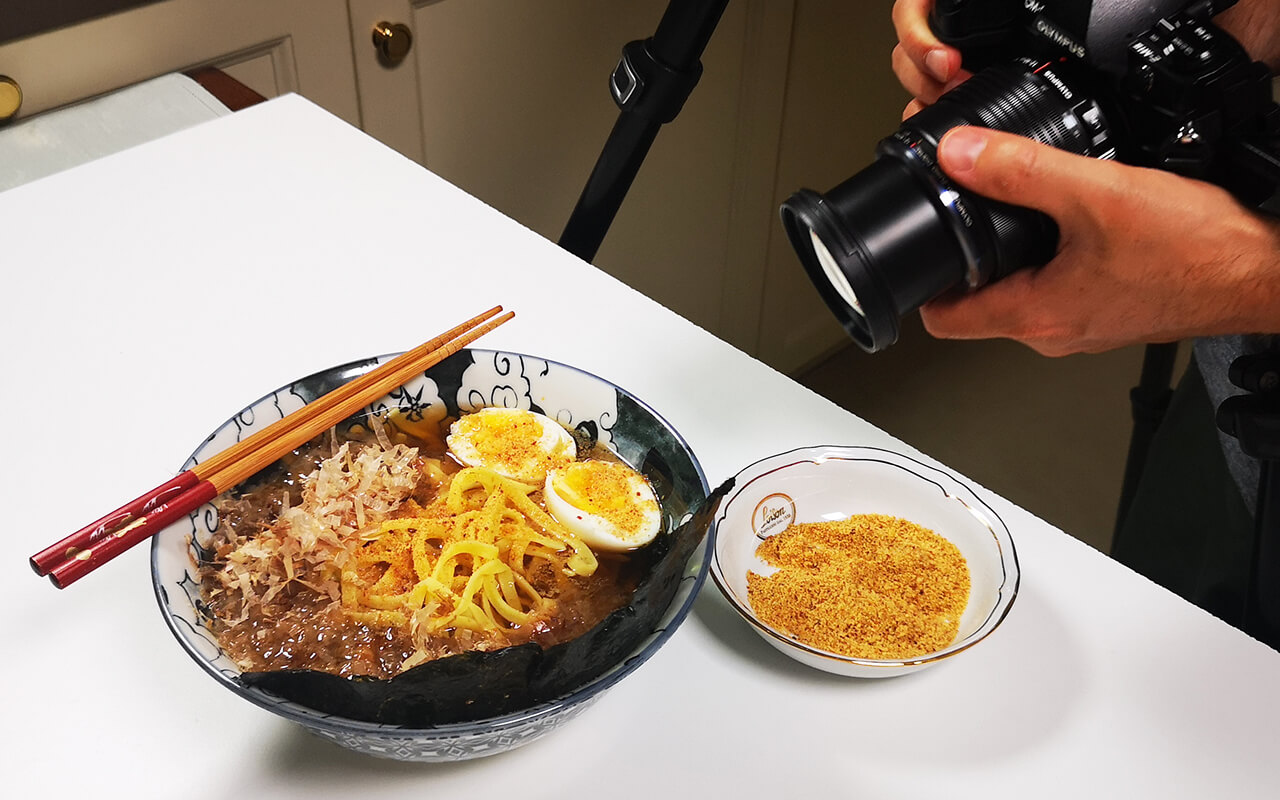 Once ready, divide the broths equally in the Japanese bowl you will serve. Add a tablespoon of soy sauce, add the noodles (previously cooked in water without salt). Cut the egg in half and place it on the noodles.
Planting
Garnish with the boiled seaweeds and a dusting of Loison Panettone.