The Veneziana in a crispy version welcomes the sea's main character to enhance and respect it: knife-punched tuna tartare.
Enrico Sartori thought about a summer dish for the "Made in Loison" recipes: red tuna tartare with Veneziana crispy wafer.
Made in Loison recipes are "smart" ideas for using panettone in a simple and creative way, creating new sweet and savory dishes.
Subscribe to our YouTube Channel to discover new recipes and the sweet world of Loison!
The recipe
For this recipe you can read the instructions below or follow the video tutorial.
Ingredients
1 serving
-50 g tuna
-2 Loison Mandarin Veneziana wafer
-Pistachio powder
-Mustard seeds
Directions
Punch 2 discs of Veneziana with a pastry ring.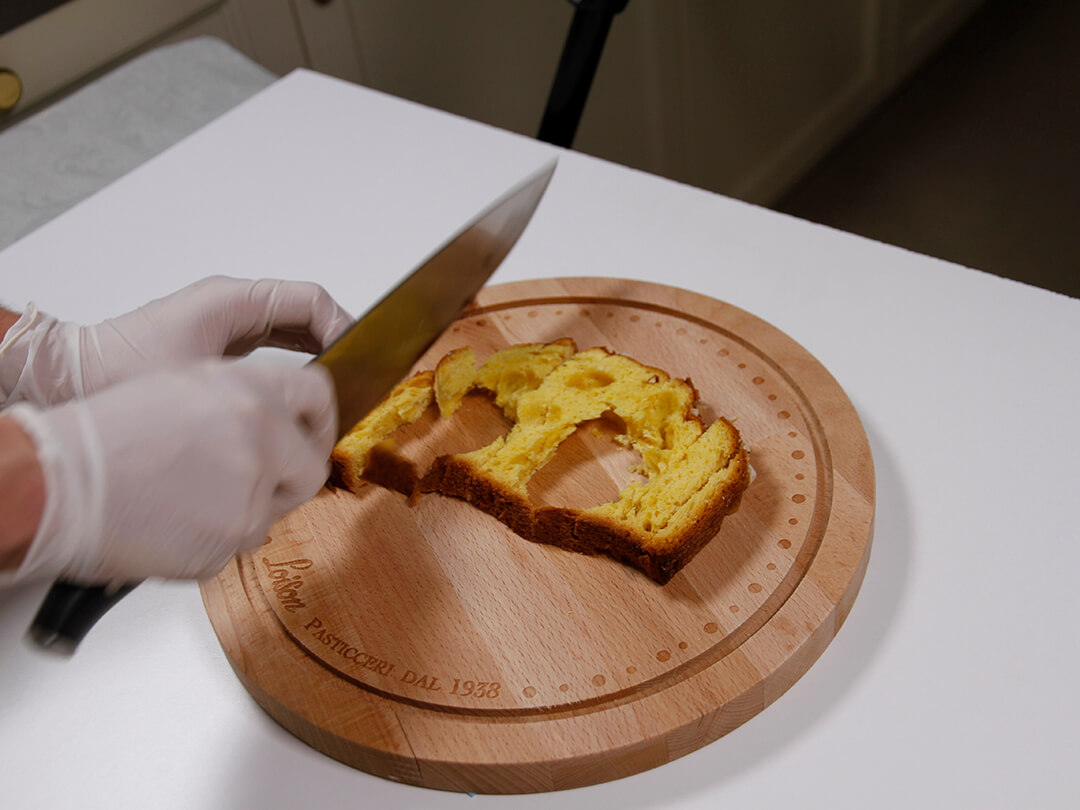 Put a sheet of baking paper in a non-stick pan and add the two discs of Veneziana. Toast them till browned on each side and leave them to cool.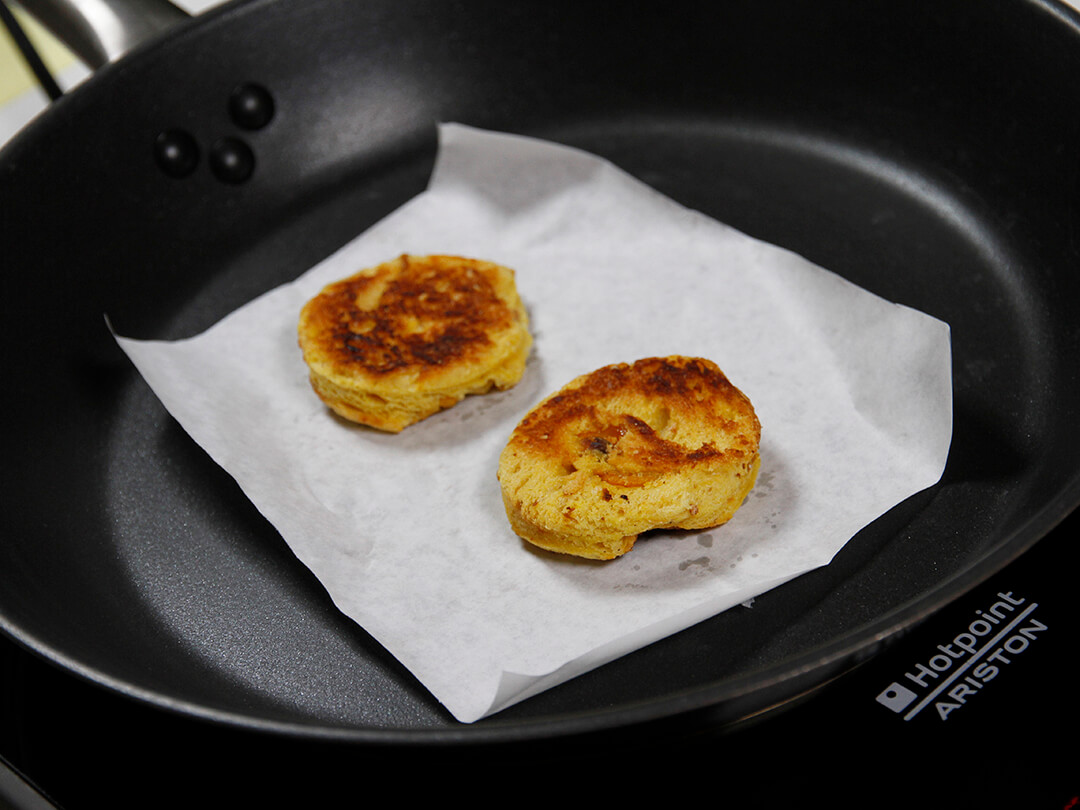 Cut the tuna into small cubes with a knife and season it with oil, pepper, salt and mustard seeds.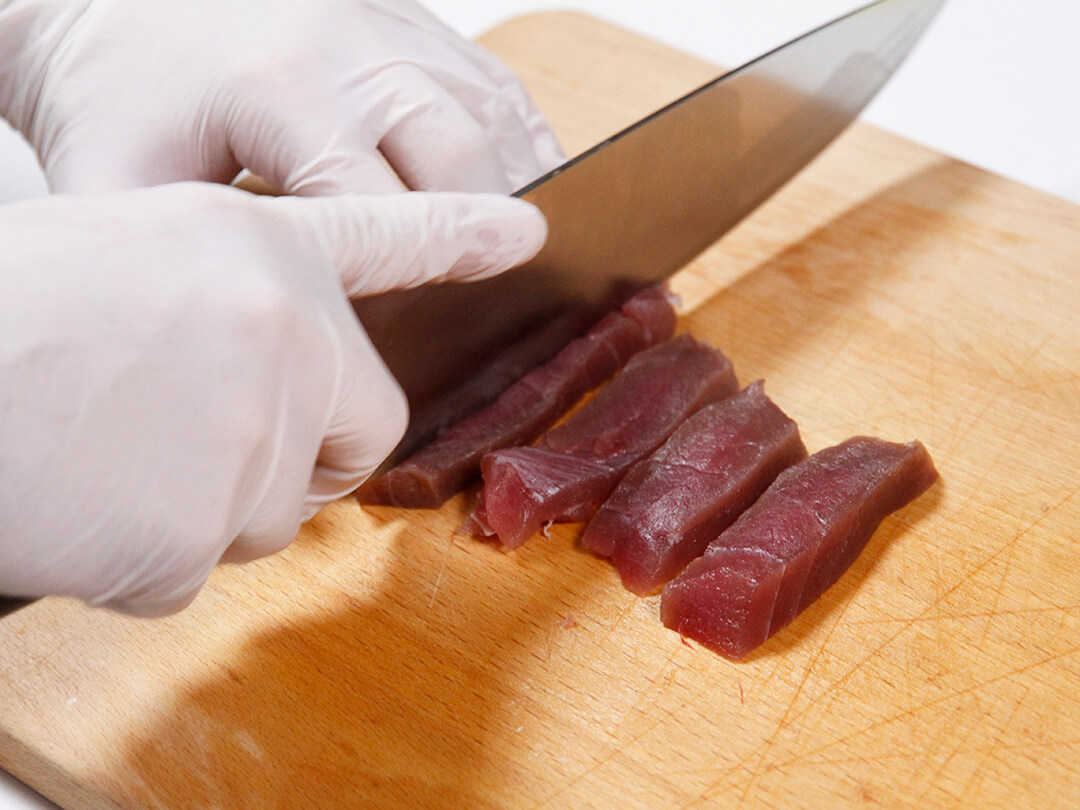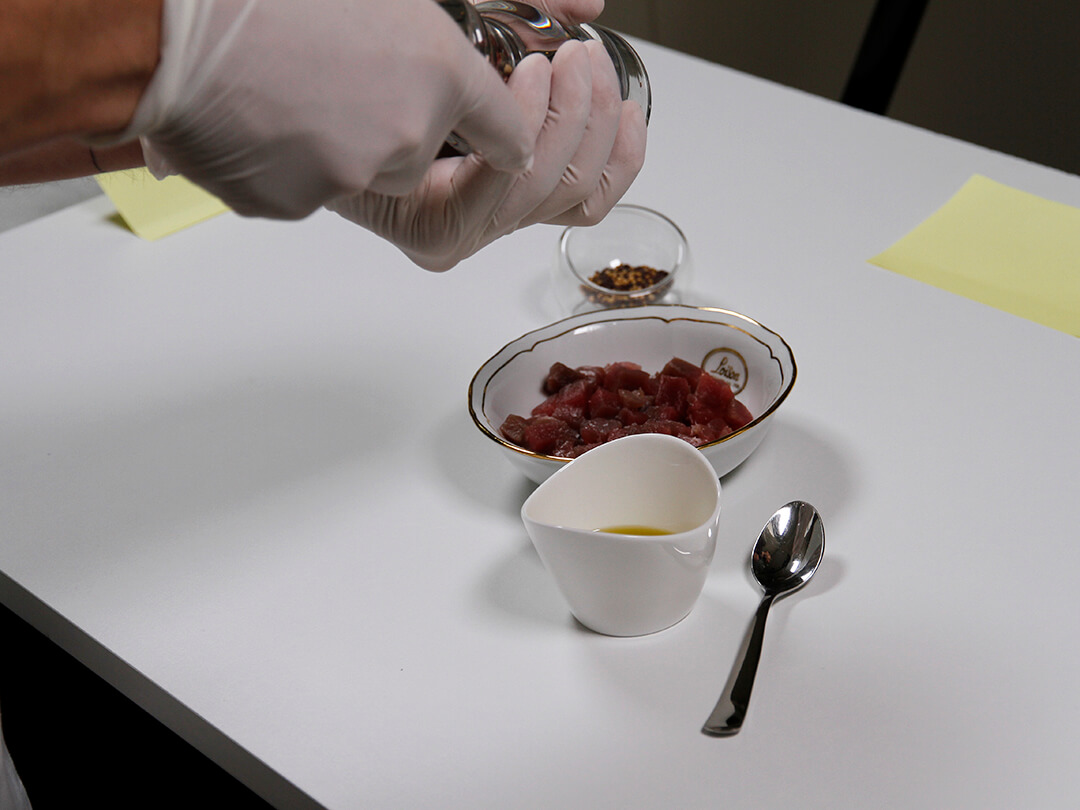 Presentation
Build your plate with a wafer at the base, the tuna tartare in the middle and another wafer on top. Sprinkle with pistachio powder.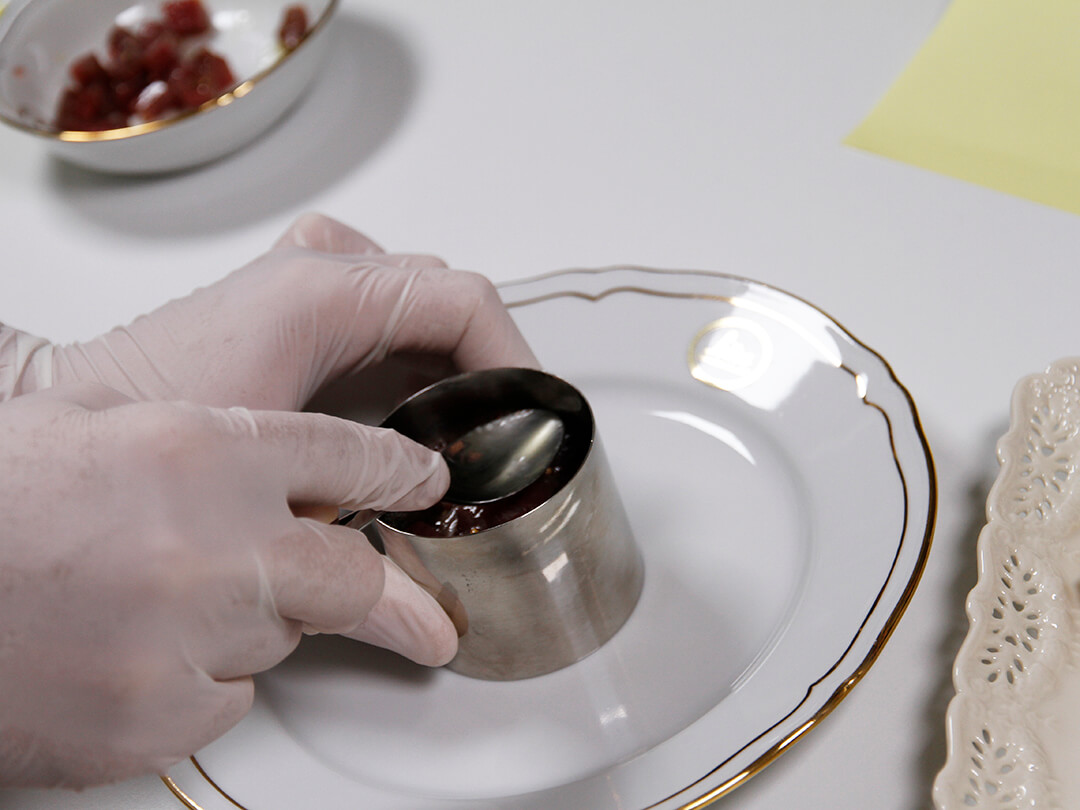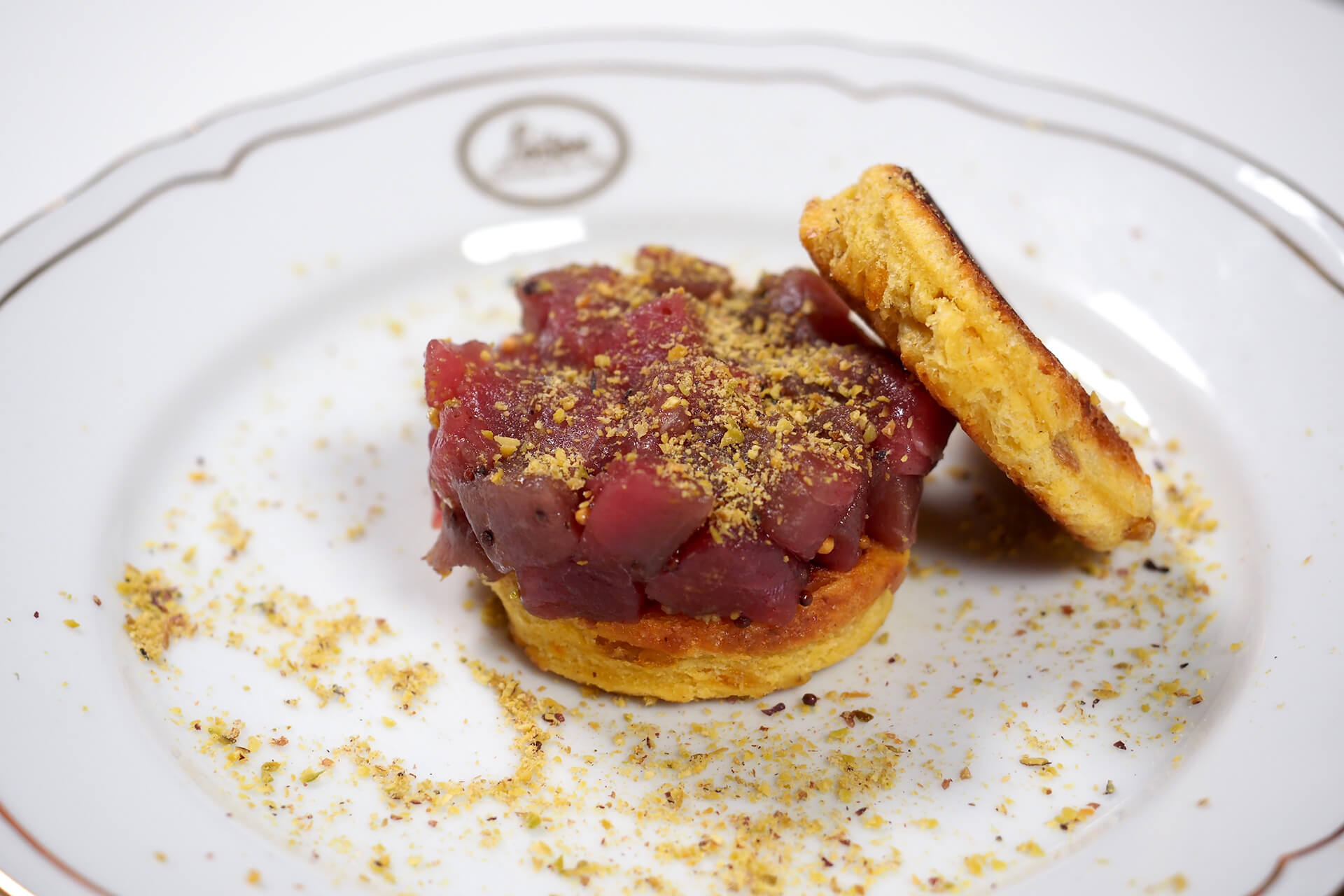 Bon appetit!