Not the usual risotto! This time the daring combination is with Panettone and licorice, liquid and powdered!
For the "Made in Loison" recipes, this month Chef Cristopher Carraro has prepared a Risotto with Panettone and licorice.
Made in Loison recipes are "smart" ideas for using panettone in a simple and creative way, creating new sweet and savory dishes.
Subscribe to our YouTube Channel to discover new recipes and the sweet world of Loison!
The recipe
For this dish, you can read the instructions below or follow the video-recipe.
Ingredients
4 servings
160 g of Carnaroli Rice
80 g of butter
80 g of Grana Padano cheese
80 g of Panettone powder
15 ml of liquid licorice
Licorice powder
Meat broth
Directions
Toast the rice in a hot pot adding meat stock a little at a time. Let it cook for about 15 minutes.
Add a couple of knobs of butter, Grana Padano cheese (more broth if it is too dry).
On a clear plate decorate with liquid licorice using a food-grade bristle brush. Pour two tablespoons of rice on top and then sprinkle with Loison Panettone powder and licorice powder.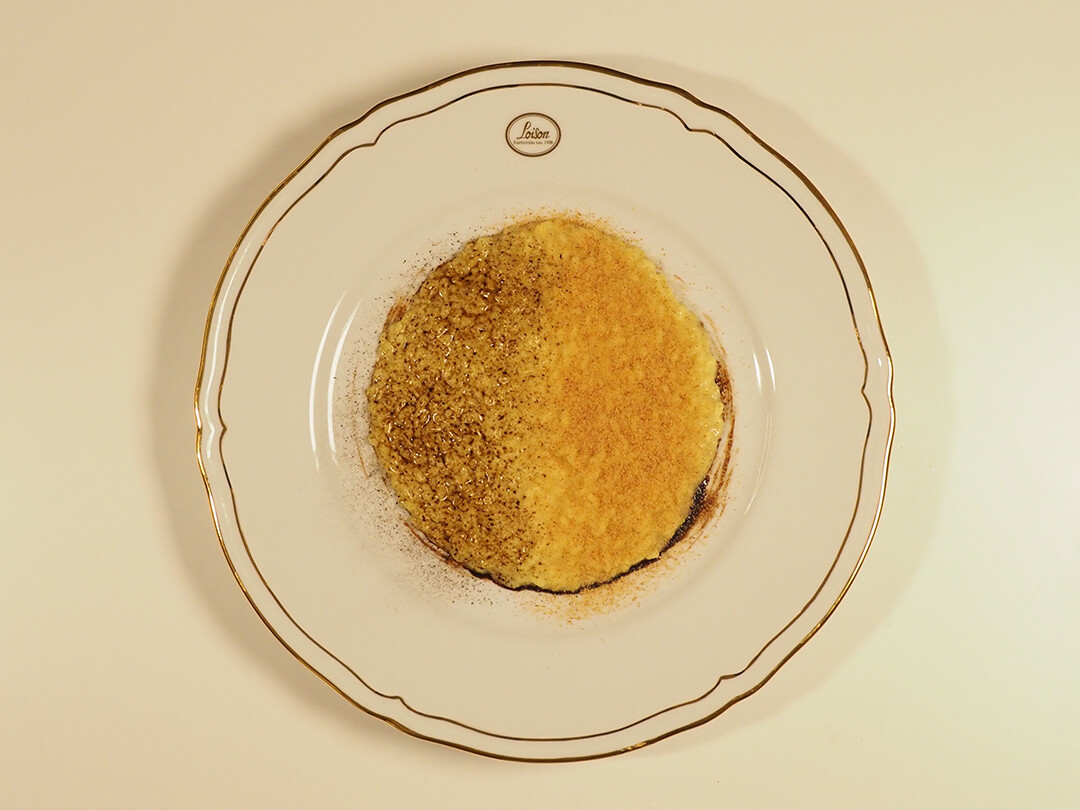 Bon appetit!