Classic Veneziana marries 3 different peppers in a mouthwatering millefeuille with burrata cheese!
Made in Loison recipes are "smart" ideas for using panettone in a simple and creative way, creating new sweet and savory dishes.
Subscribe to our YouTube Channel to discover new recipes and the sweet world of Loison!
The recipe
For this dish, you can read the instructions below or follow the video-recipe.
Ingredients
2 servings
-1 cm thick slice of Veneziana Classica
-60 g of burrata cheese
-6 anchovies in oil
-Fresh marjoram to taste
-Lemon thyme to taste
-Jamaican pepper (allspice) to taste
-Angel chili pepper and Aleppo chili pepper to taste
-1 tablespoon extra-virgin olive oil
Directions
Cut the slice of veneziana in half lengthwise so as to obtain 2 slices about half a centimeter thick; with the help of a pastry cutter of the desired shape, cut 8 smaller slices of veneziana.
Heat a non-stick pan, lay the slices of panettone and brown them by pressing them with a weight so as to make them thin and crispy. A good solution is to use a pot full of water. After about 2 minutes turn the slices and brown the other side. Remove them from the pan and let them cool.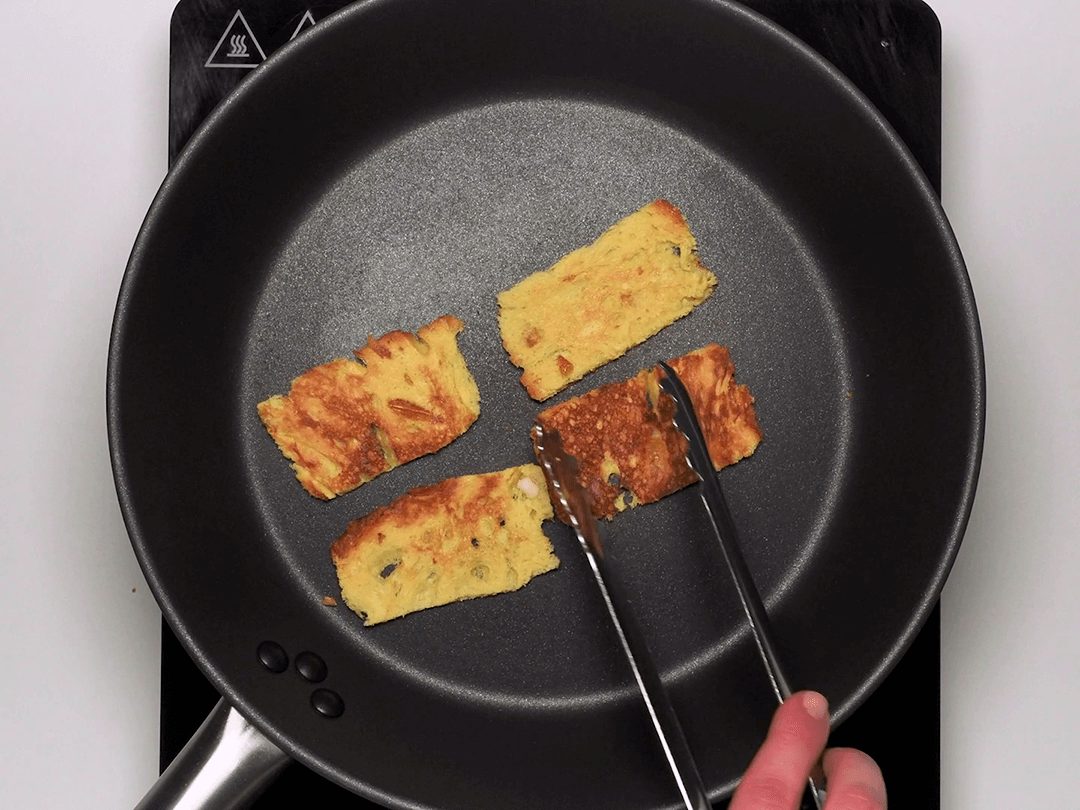 Plating
Arrange the millefeuille by alternating the Veneziana slices with burrata cheese and anchovy fillets, seasoning each layer with Aleppo pepper and marjoram leaves.
When the last layer of veneziana is complete, top with a teaspoon of burrata placed in the center of the veneziana sheet, a nest of chili pepper threads and a small sprig of lemon thyme.Garnish with a drizzle of extra virgin olive oil and a sprinkling of Jamaican pepper.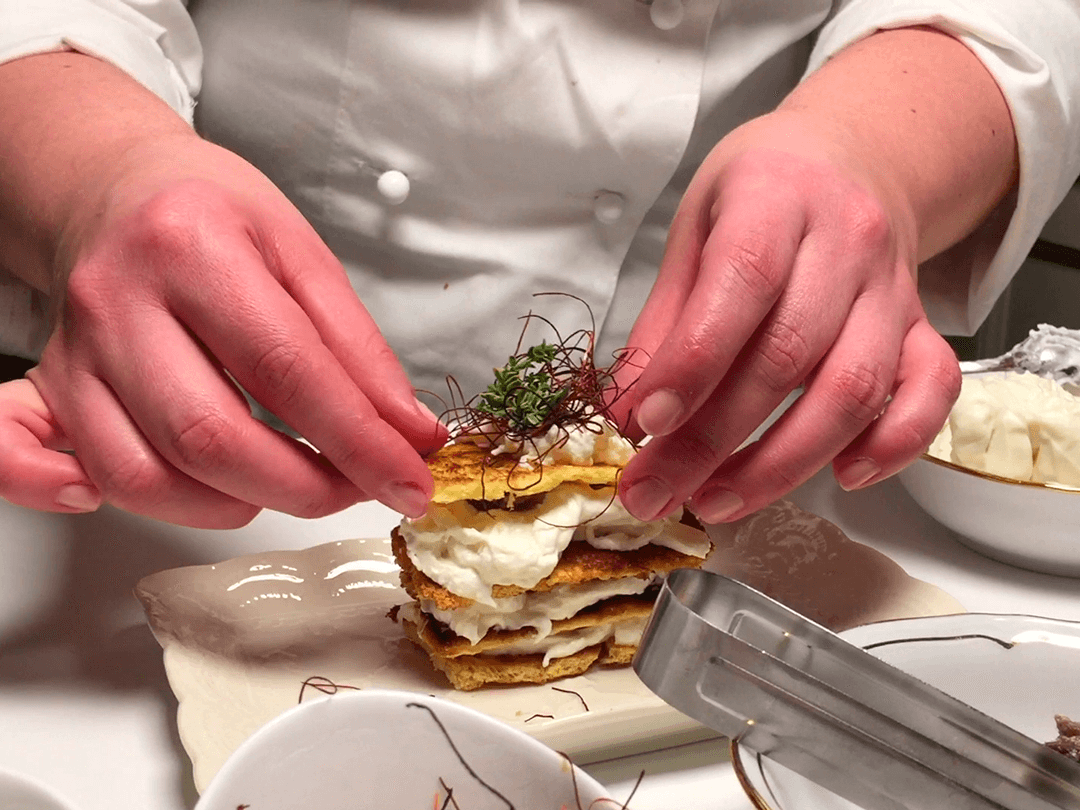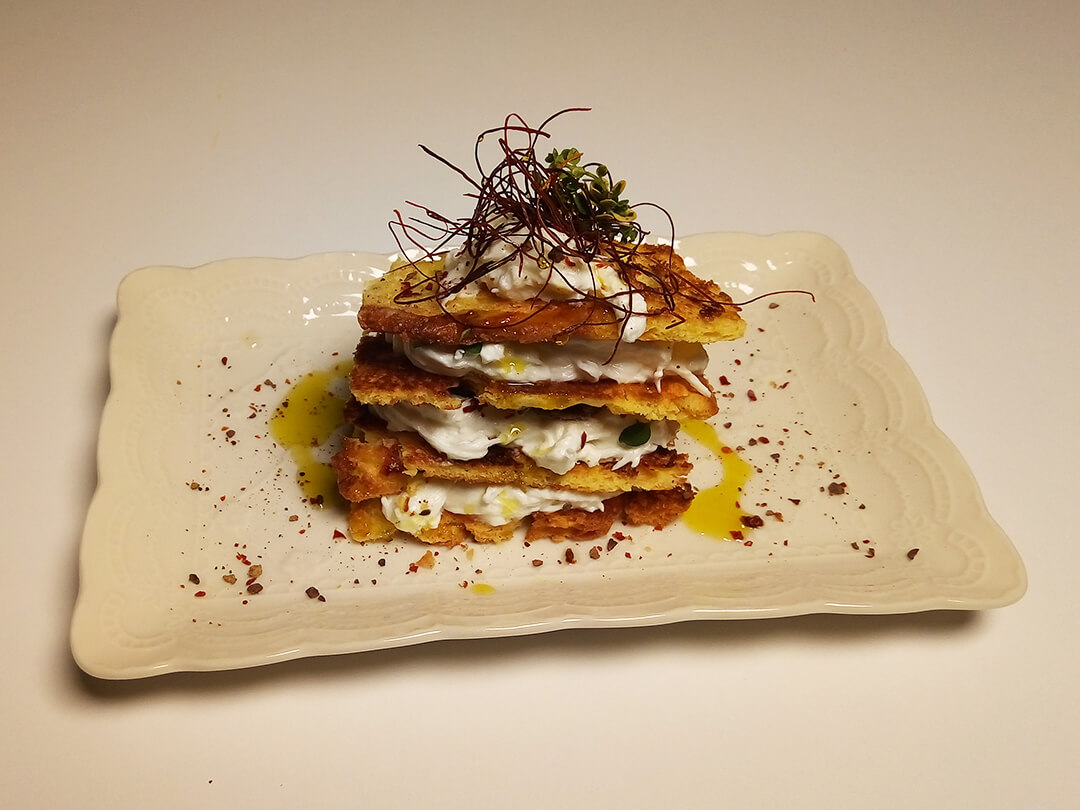 Bon appetit!