Pasta with broccoli is a world-renowned Italian dish that is prepared with anchovies and breadcrumbs.
The recipe
Below is the list of ingredients, followed by the step-by-step recipe.
Ingredients
4 servings
380 grams spaghetti, spaghettoni or linguine
1 red spring onion (70-80 grams), thinly sliced
4 anchovy filets in olive oil, drained
400 grams Sicilian broccoli
8 tsp Panettone Powder (Mandarin from Ciaculli variety)
4-6 tbs extra-virgin olive oil
2-3 tbs crème fraîche (optional)
Salt and black pepper to taste
Directions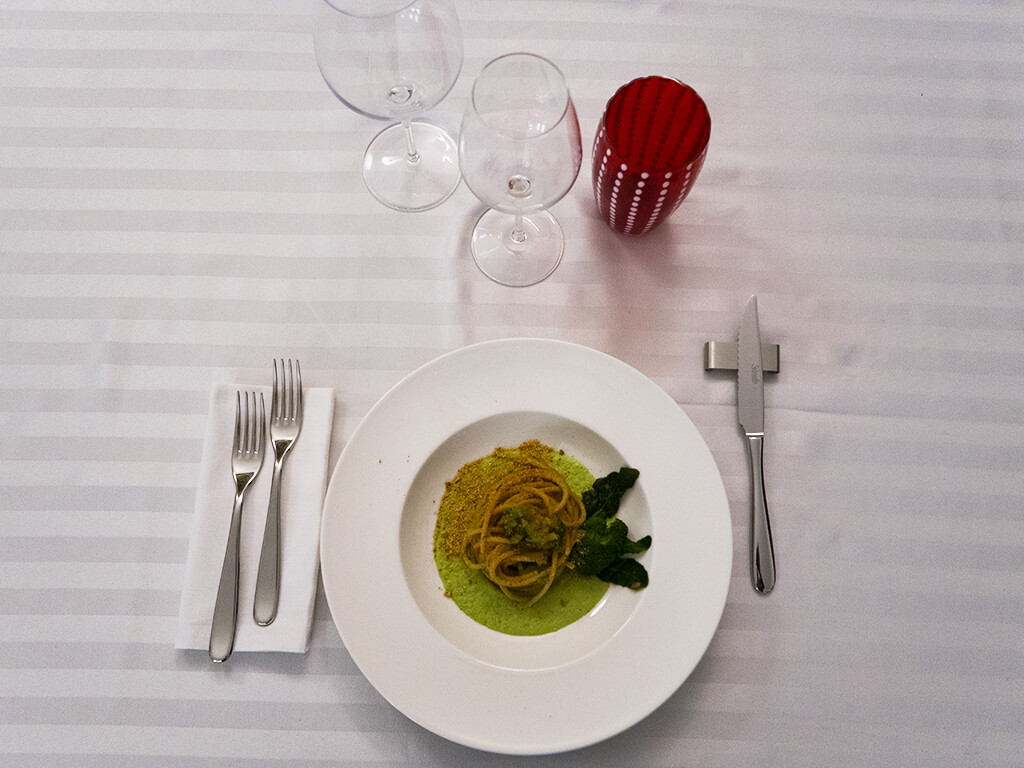 Wash and divide the Sicilian broccoli into pieces. In a pot with plenty of unsalted water, boil the broccoli for about ten minutes. Drain and cool in cold water (preferably iced water). Set the smaller broccoli florets aside and blend the larger ones with two tablespoons of their cooking water and the optional crème fraîche.
Heat the extra-virgin olive oil in a large pan, then add the spring onion and the anchovy fillets. Cook on low heat until wilted. Just before adding the cooked pasta, stir in the reserved broccoli florets and season with salt to taste.
In a separate pot, cook the pasta in plenty of salted boiling water until al dente (do not overcook). Drain, reserving some of the water, and immediately transfer the pasta to the pan with the anchovies. Finish cooking by adding the reserved cooking water as needed.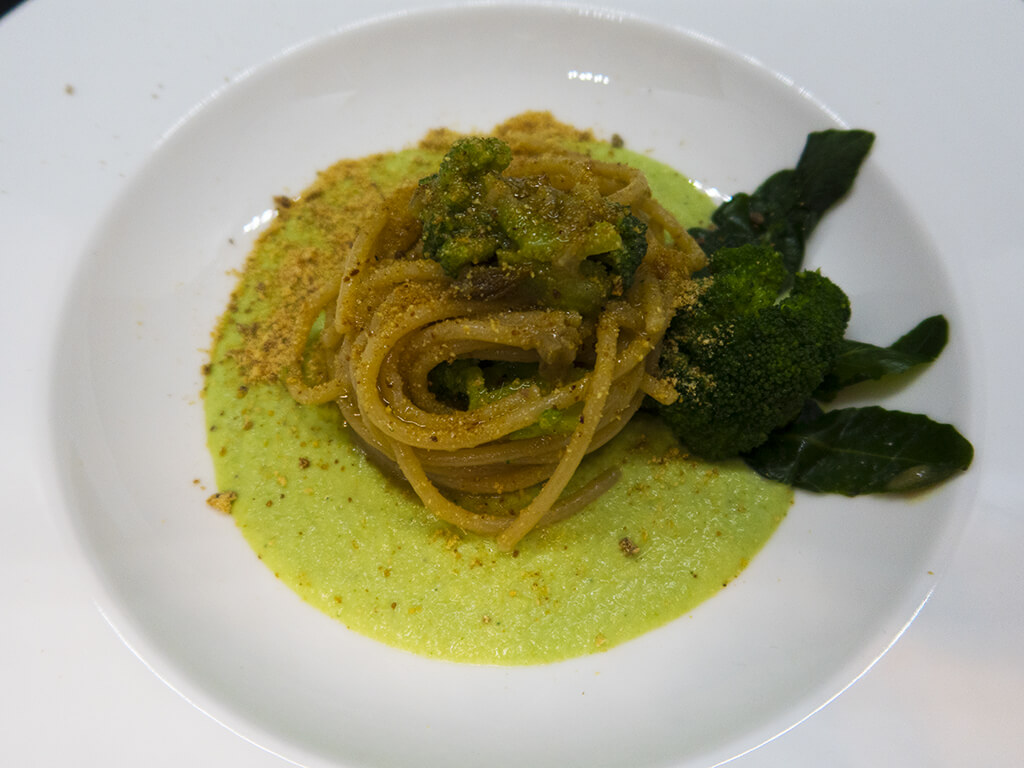 Ladle the creamed broccoli in a shallow dish, add the pasta, then top with the Panettone Powder and some freshly ground black pepper.
Buon appetito!