With summer comes back the desire for a fresh recipe, easy and quick to make. An economical dish, made with leftover bread, but we suggest replacing it with Veneziana!
Enrico Sartori, for the Made in Loison recipes, today proposes a recipe for the summer: Summer Panzanella with Veneziana and Late Ciaculli Mandarin.
Made in Loison recipes are "smart" ideas for using panettone in a simple and creative way, creating new sweet and savory dishes.
Subscribe to our YouTube Channel to discover new recipes and the sweet world of Loison!
The recipe
For this dish, you can read the instructions below or follow the video-recipe.
Ingredients
1 serving
-1 slice of Veneziana with Late Ciaculli Mandarin
-5/6 yellow dates
-5/6 red dates
-1 red onion
-5/6 capers
-2 radishes
-1 cucumber
-basil
Directions
Blend the red tomatoes with water and wet the Veneziana previously cut into cubes.
Let the wet Veneziana rest in the refrigerator.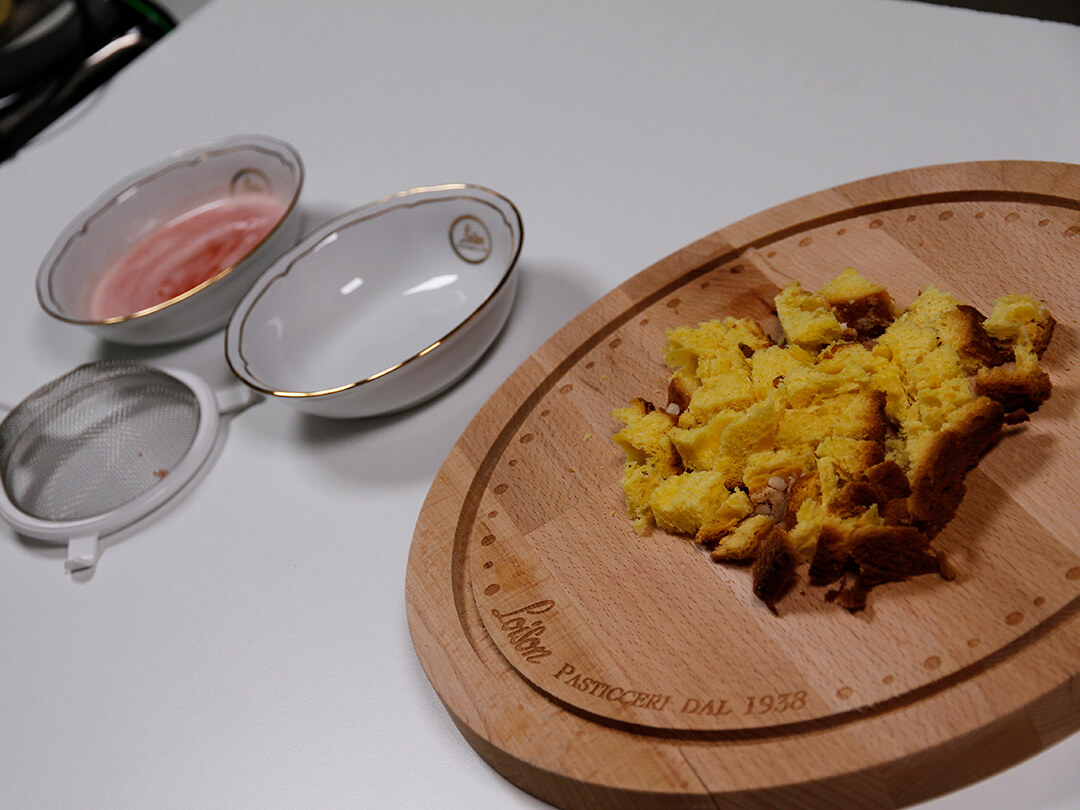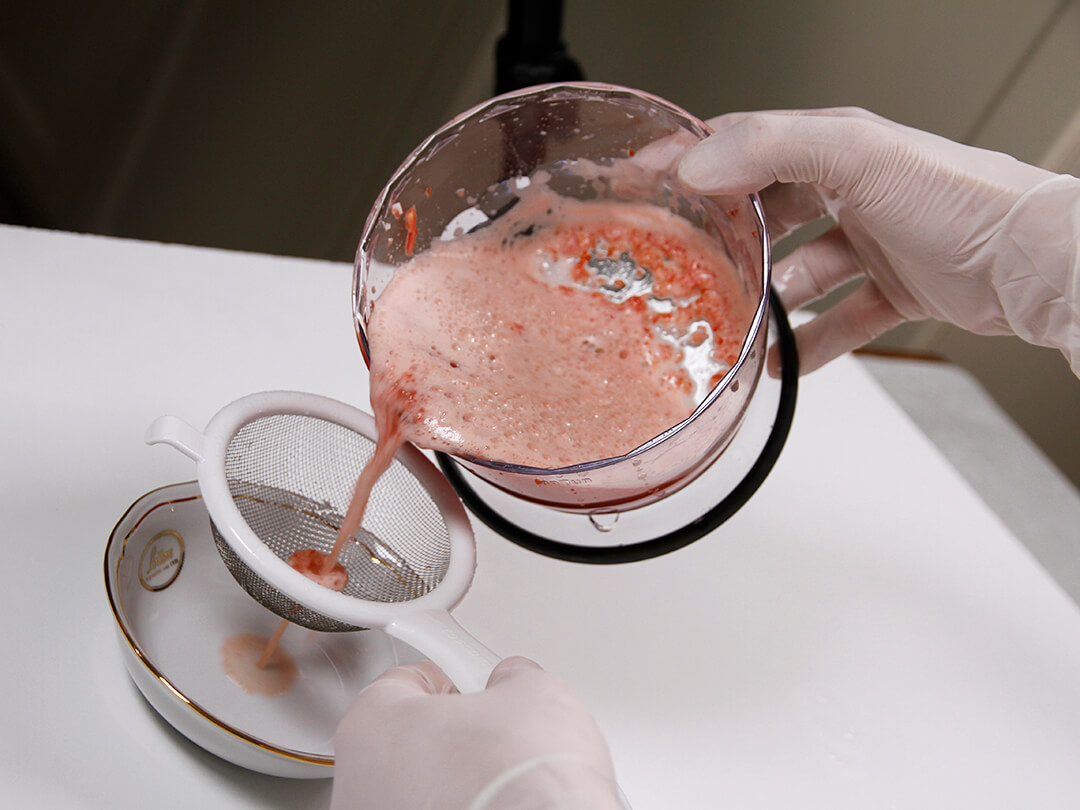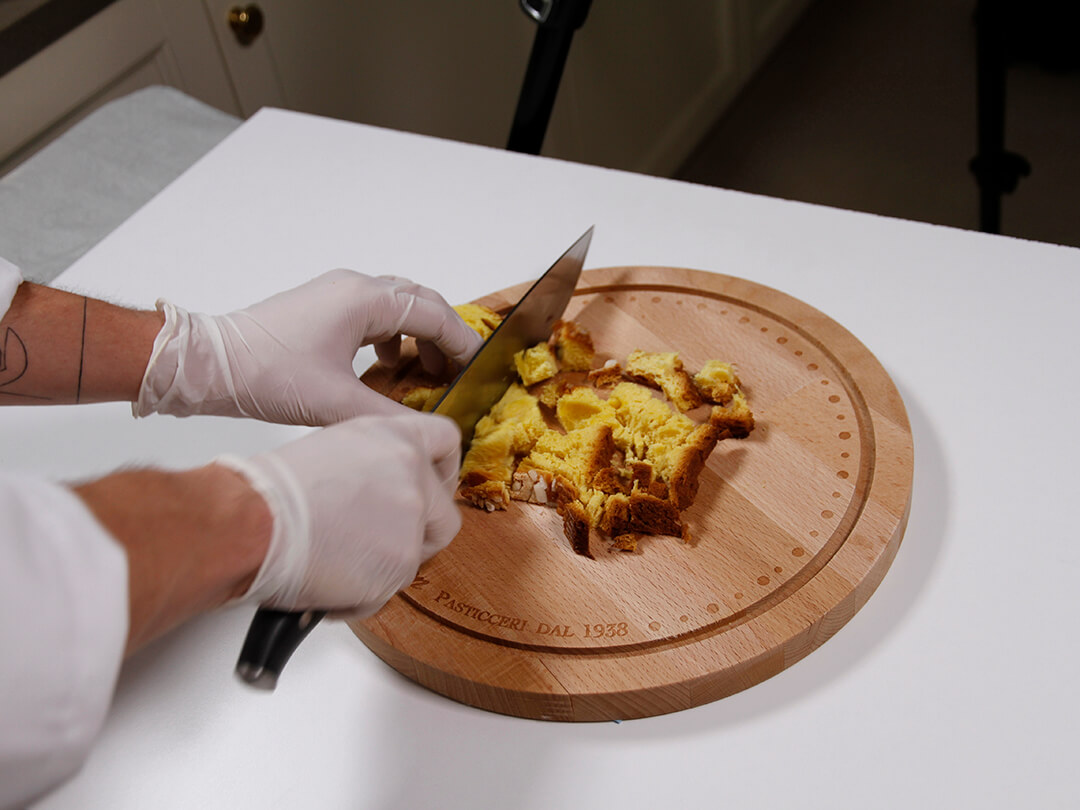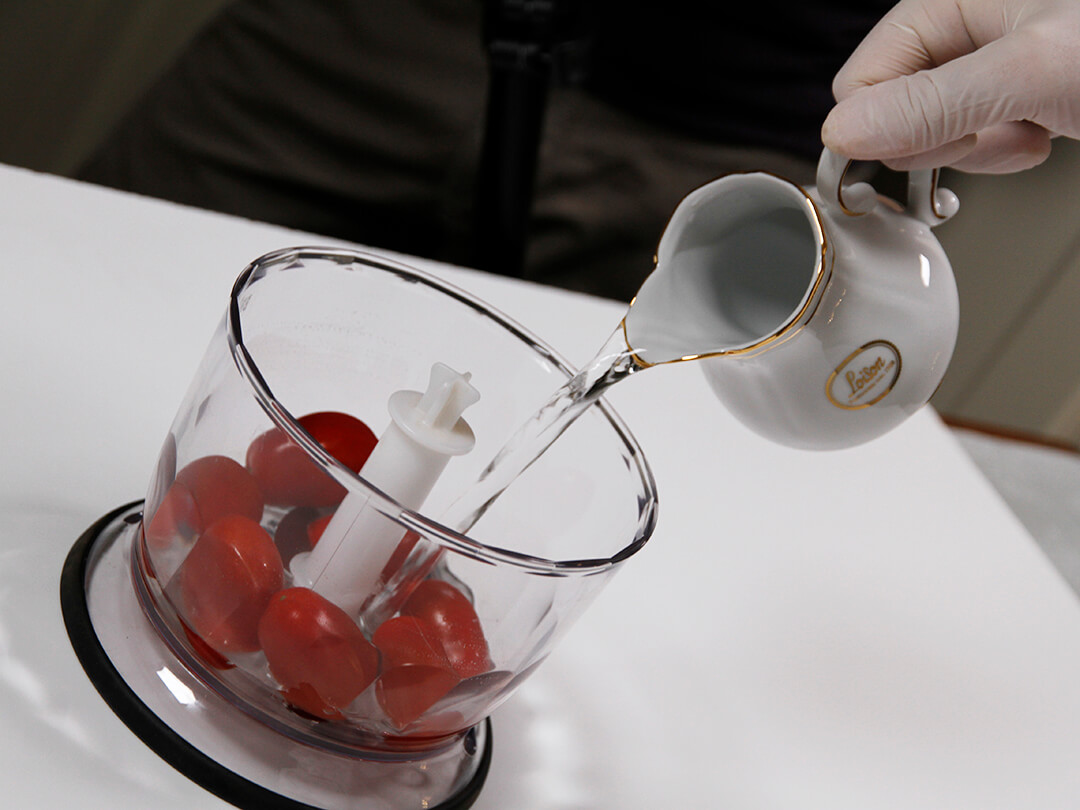 Cut all the vegetables and put them in water and ice with a drop of vinegar.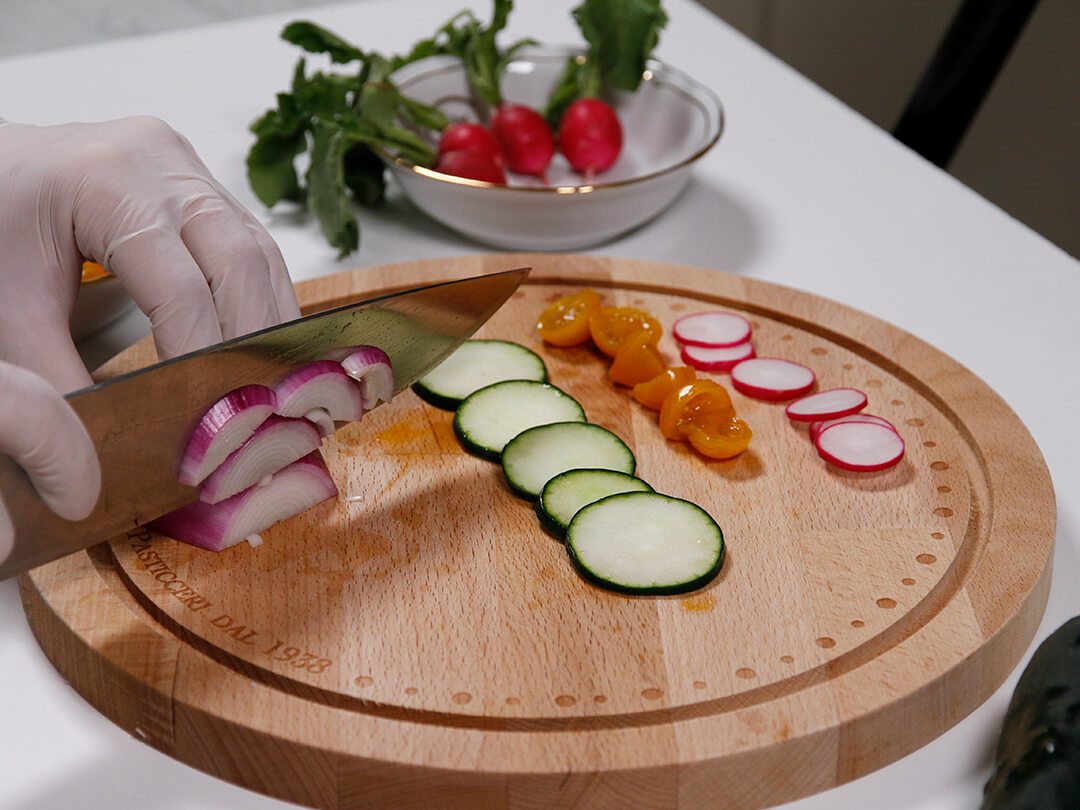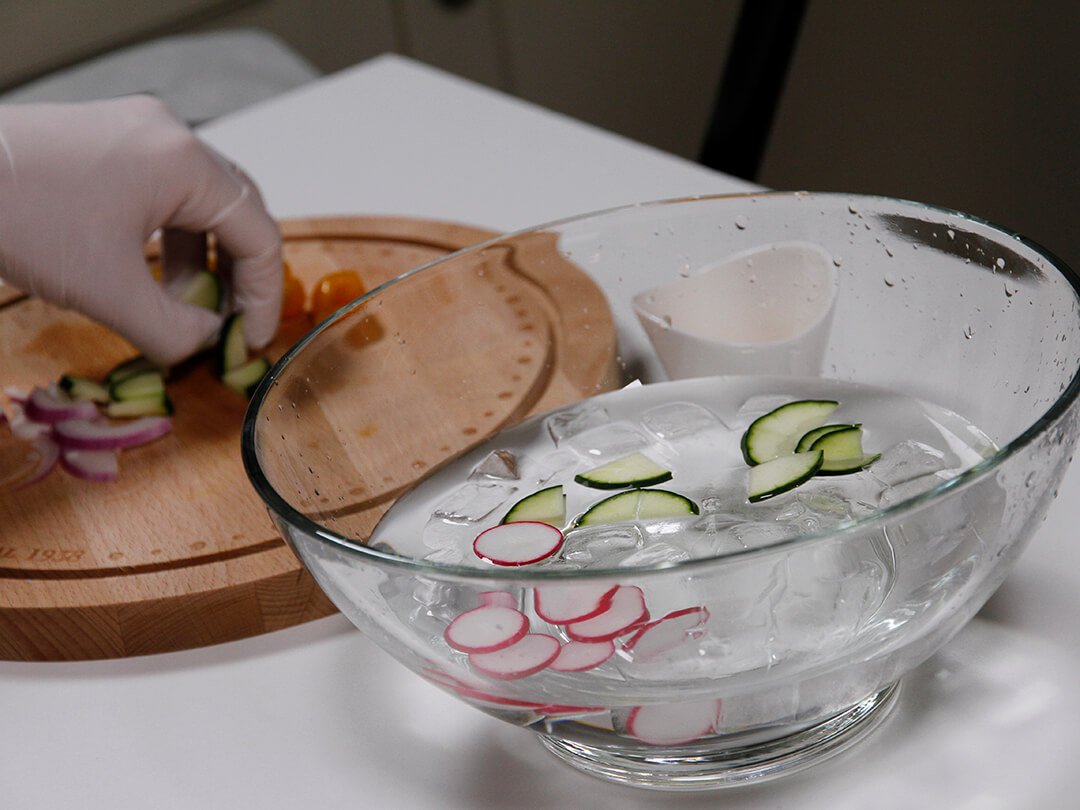 Plating
Compose the dish by placing the Veneziana at the base and put the marinated vegetables on top.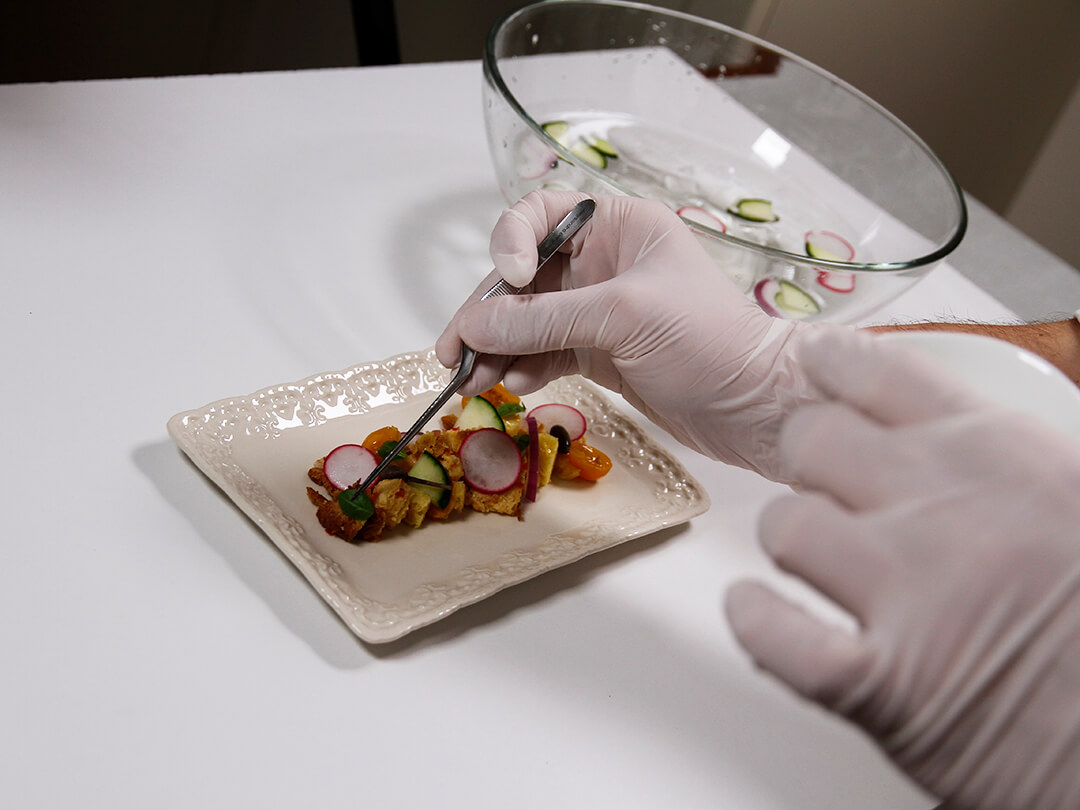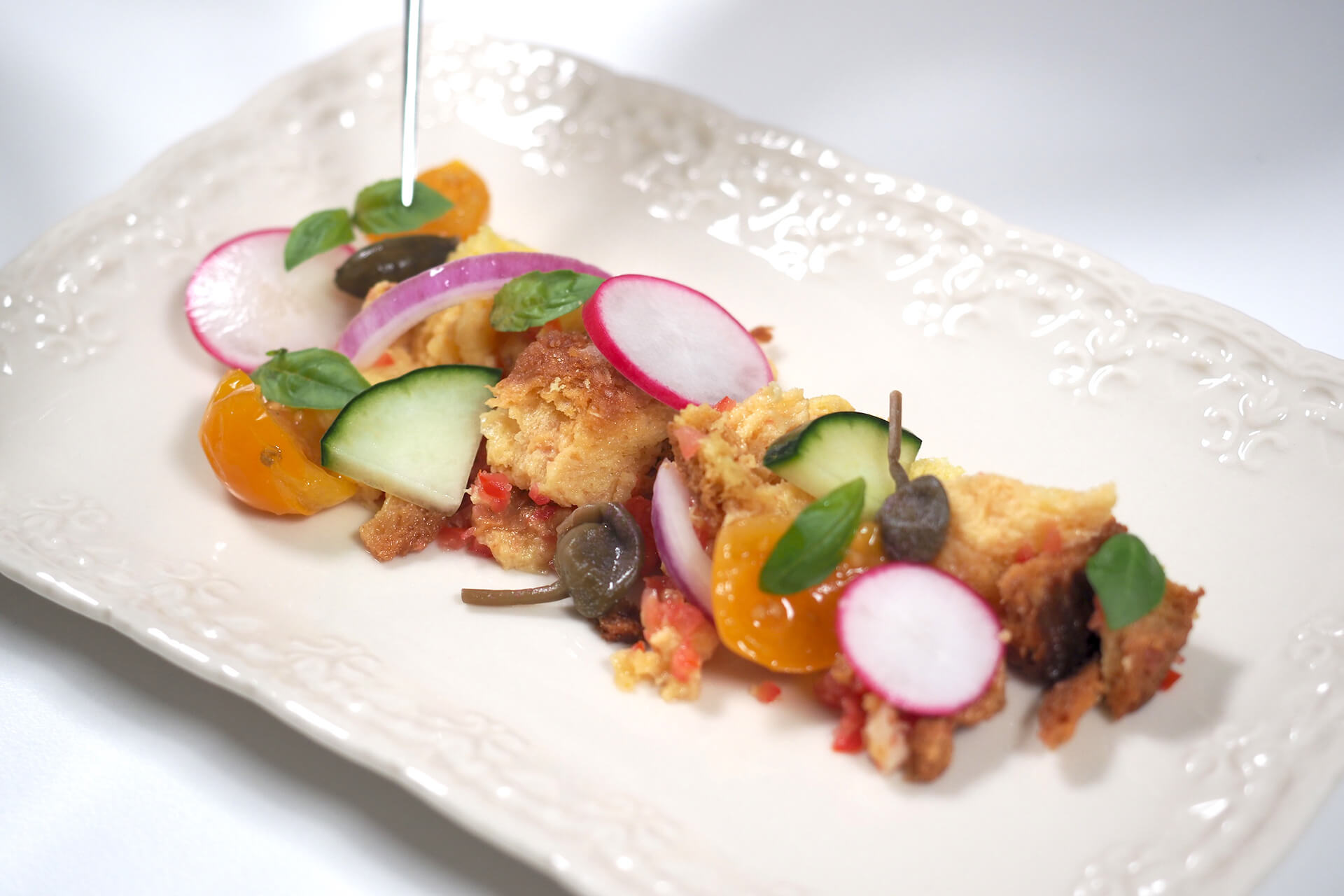 Bon appetit!