With the first cold weather comes the desire to prepare something delicious. The combination with the pineapple chutney makes these pies really irresistible!
Federica Cegalin, author of the cooking blog "Il profumo del déjà vu" (The smell of déjà vu) loves to prepare desserts: you will see that these little desserts will not have time to get cold!
Made in Loison recipes are "smart" ideas for using panettone in a simple and creative way, creating new sweet and savory dishes.
Subscribe to our YouTube Channel to discover new recipes and the sweet world of Loison!
The recipe
For this dish, you can read the instructions below or follow the video-recipe.
Ingredients
For the pies
-250 g of apricots and spices Veneziana
-80 g of liquid cream
-80 ml of milk
-3 eggs
-Vanilla and pepper extract q.s
-200 g brown sugar
-Mint leaves for garnish
For the pineapple chutney
-500 g pineapple
-3 cm fresh ginger
-200 ml rice vinegar
-Pequin pepper to taste
-50 g of caster sugar
-1 teaspoon turmeric
Directions
Coarsely chop the Veneziana in a large bowl.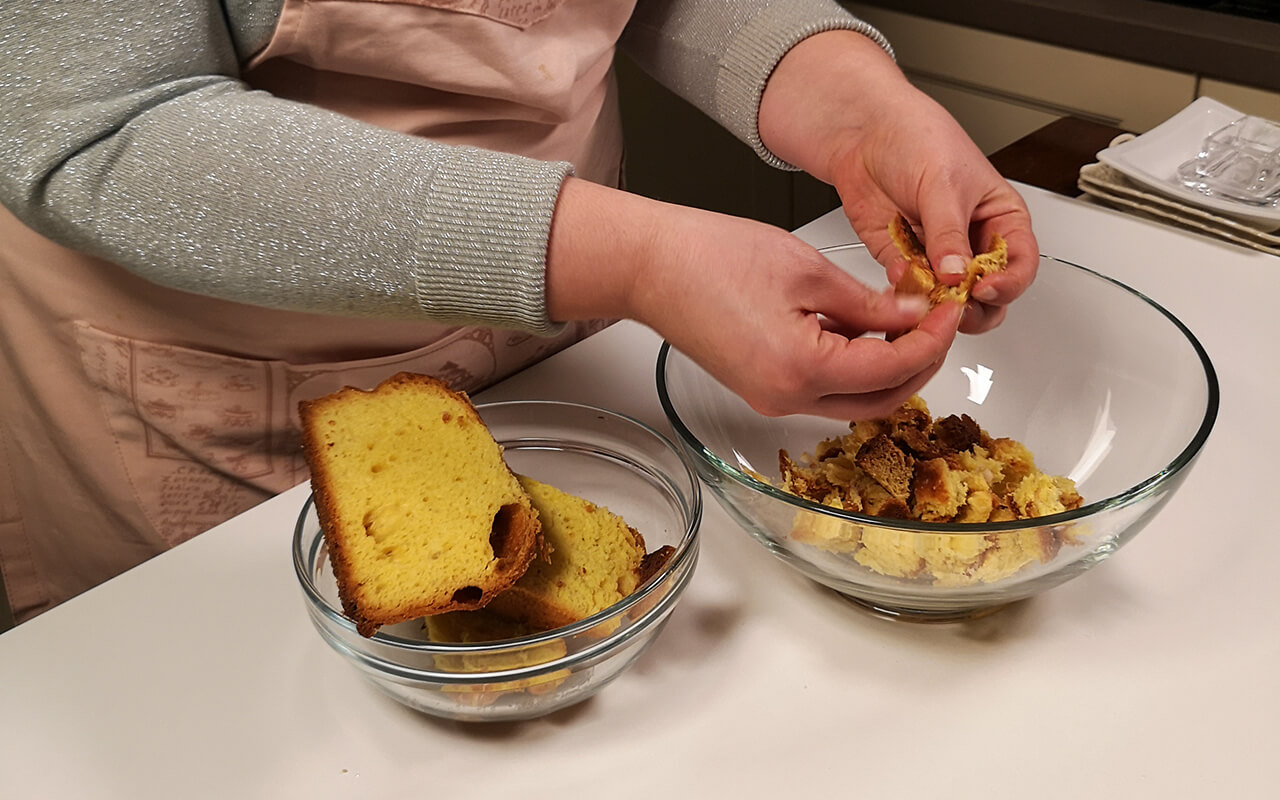 Wet the mixture with 80 g of cream. Add the eggs and freshly ground Voatsiperifery pepper.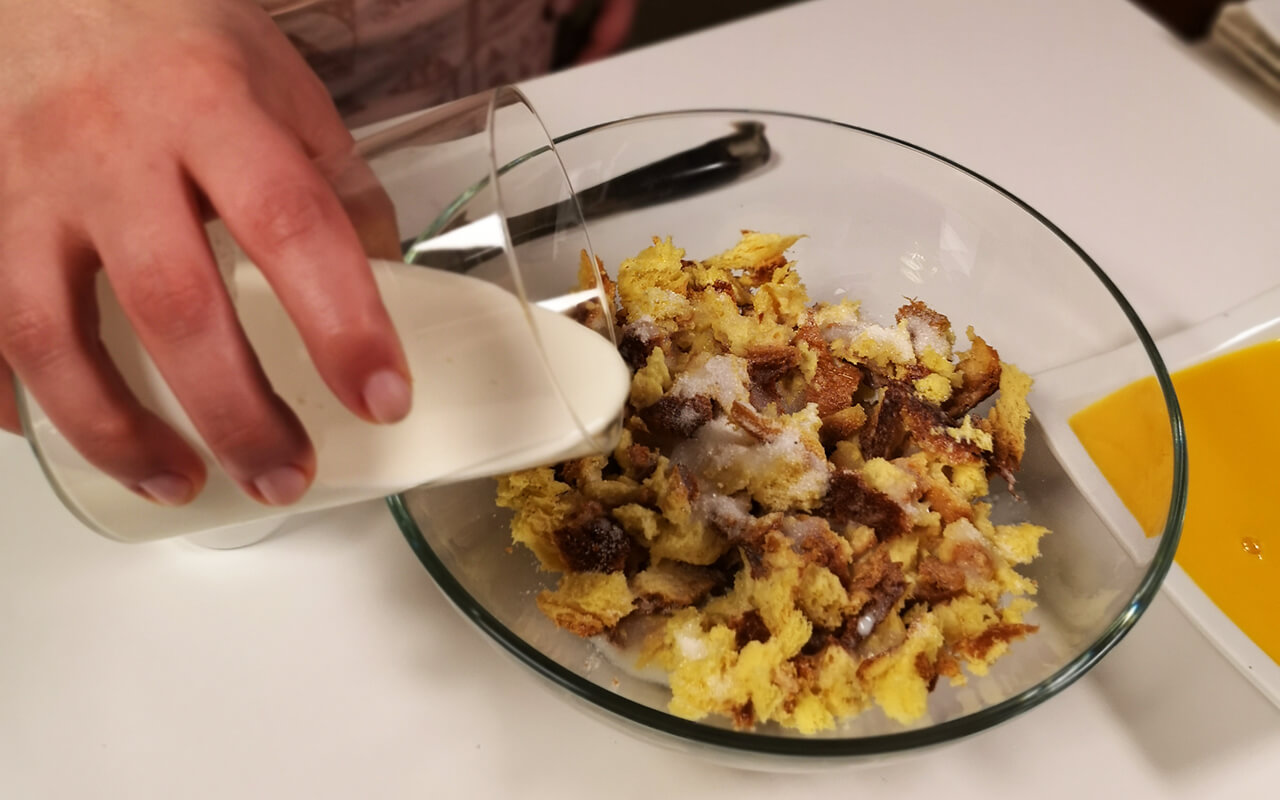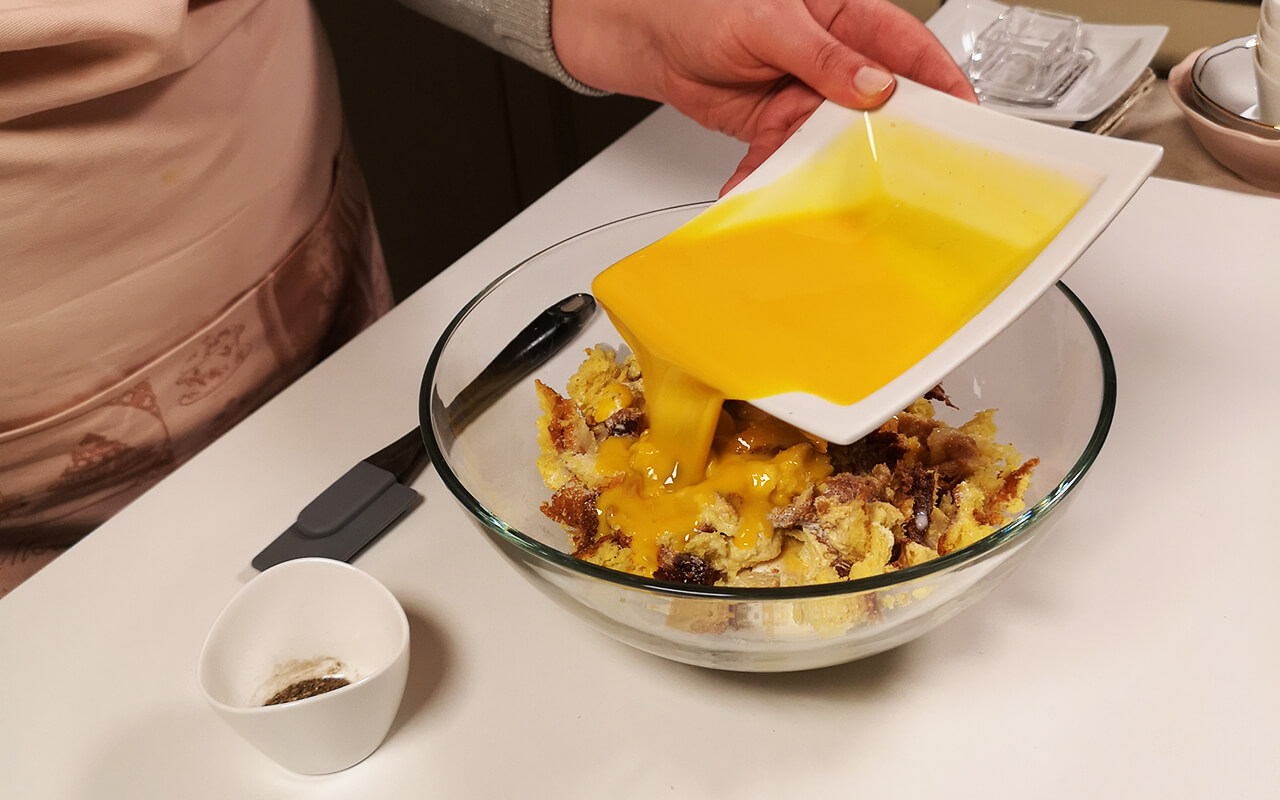 Mix with your hands all the ingredients until you get a homogeneous mixture.
Butter 4 molds and sprinkle with brown sugar.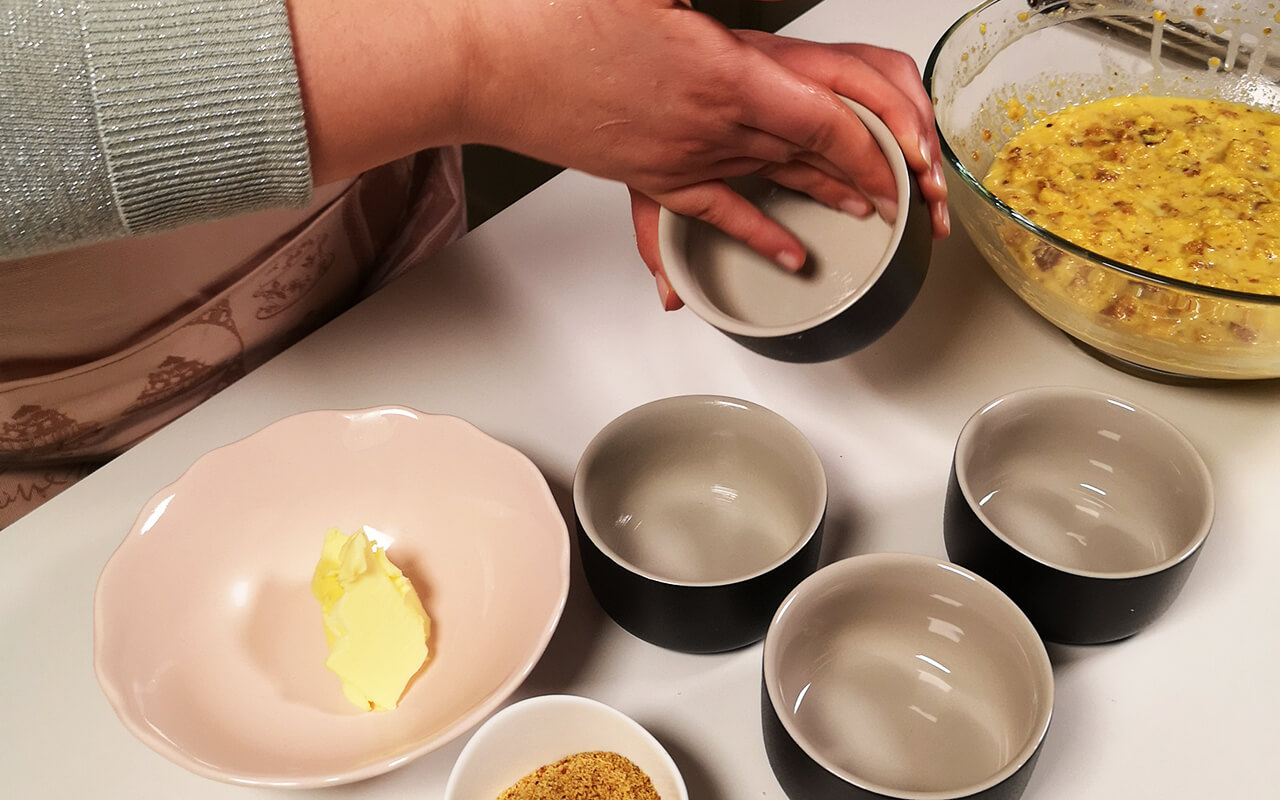 Pour in the mixture up to one finger from the brim and sprinkle with a little brown sugar. Bake at 190° for about 15' (time may vary depending on oven used).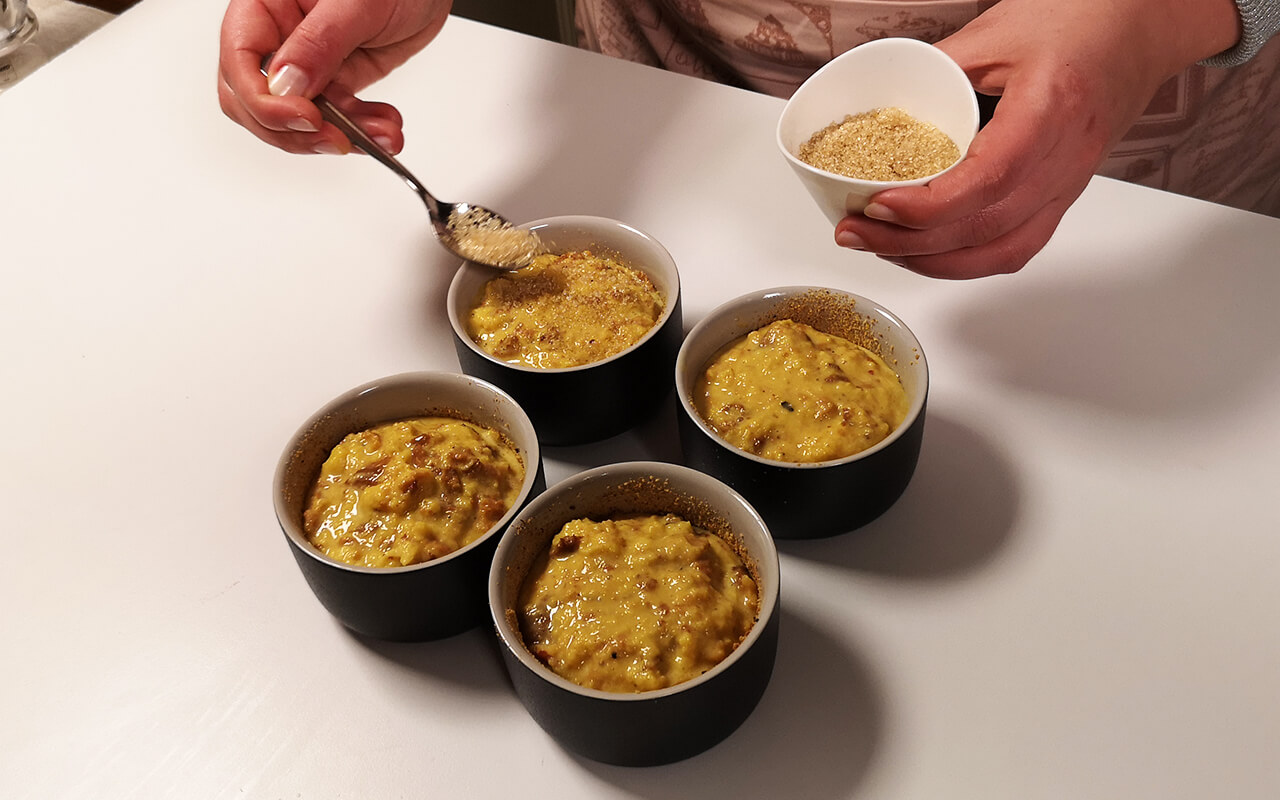 For the pineapple chutney:
Chop the pineapple into 1 cm cubes. Combine grated ginger, sugar, chili pepper, apple cider vinegar and turmeric. Mix all ingredients together and pour into a non-stick pot. Bring the pot to a boil, lower the heat and cook for 5 minutes.
Plating
Remove from the cocottes and serve piping hot with a couple of teaspoons of chutney and two mint leaves.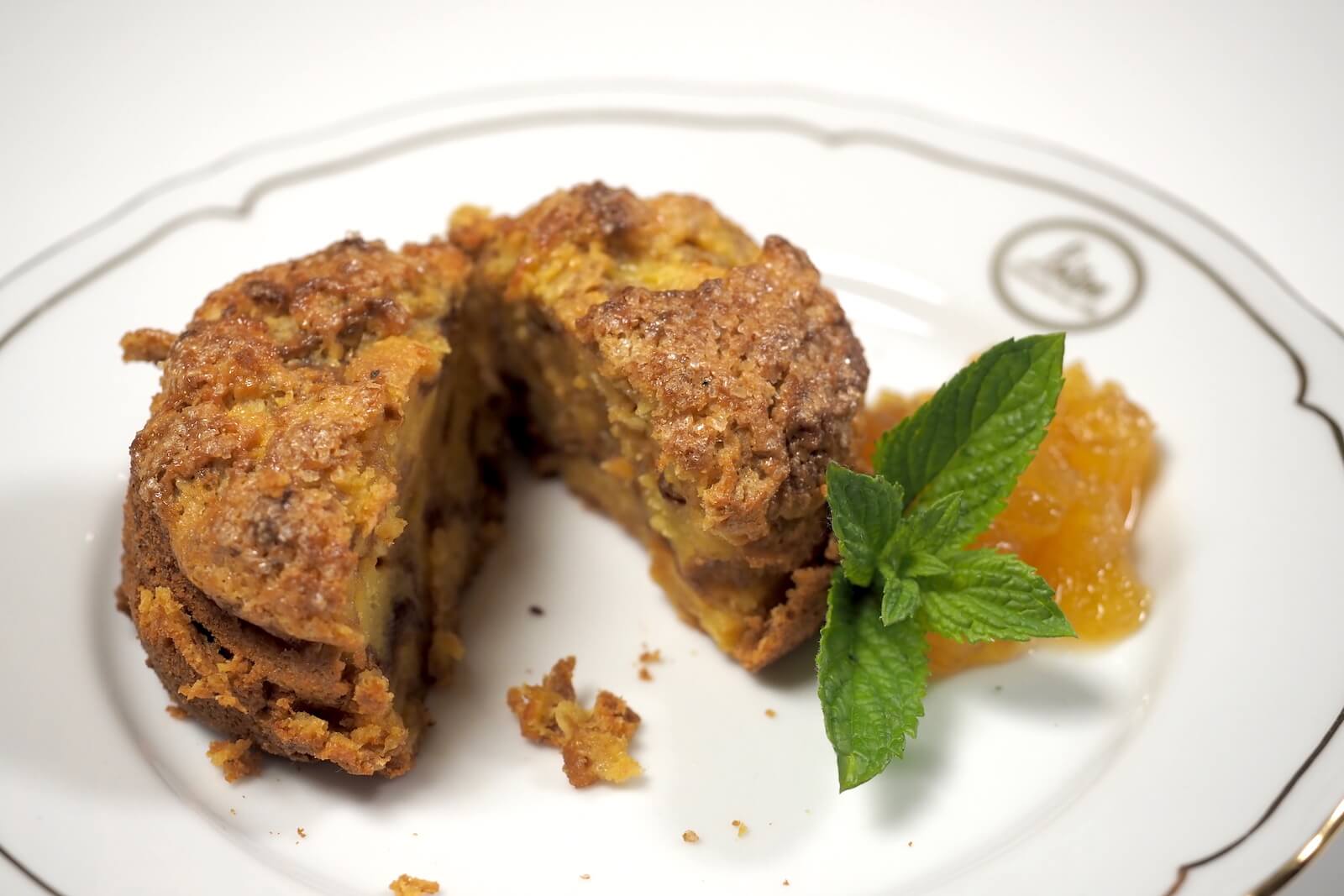 Bon appetit!