Do you have leftover Veneziana and are you running out of ideas? Here is a delicious recipe to reuse it in the form of pudding!
Federica Cegalin, author of the cooking blog "Il profumo del déjà vu" has prepared the " Veneziana Pudding with pears and pecans" full of intense scents and spices, thanks to the spicy chocolate Veneziana.
Made in Loison recipes are "smart" ideas for using panettone in a simple and creative way, creating new sweet and savory dishes.
Subscribe to our YouTube Channel to discover new recipes and the sweet world of Loison!
The recipe
For this dish, you can read the instructions below or follow the video-recipe.
Ingredients
- 700 g of chocolate and spices Veneziana
1 ripe pear
3 eggs
100 g of dark chocolate (in drops, grains or lozenges)
300 ml of fresh cream
250 ml of whole milk
150 g of caster sugar
1 organic orange
50 g of pecans
Vanilla extract to taste
Maple syrup to taste
Butter to taste
Brown sugar to taste
Black pepper grains to taste
Directions
In a bowl pour the milk, fresh cream, sugar. Stir, add the vanilla extract, maple syrup and grate the orange peel.
Pound peppercorns in a mortar or use ground pepper. Separately, beat the eggs and add them to the mixture. Place in the refrigerator and let the mixture rest for 12 hours.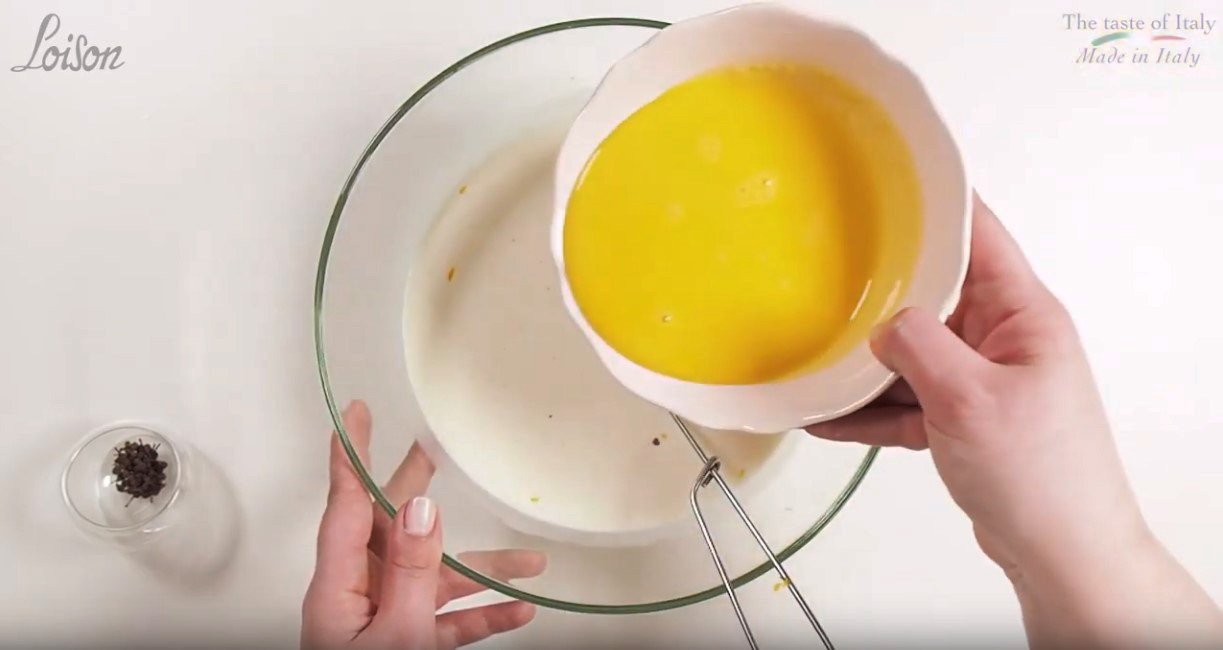 Slice the Veneziana and the pear into thin slices.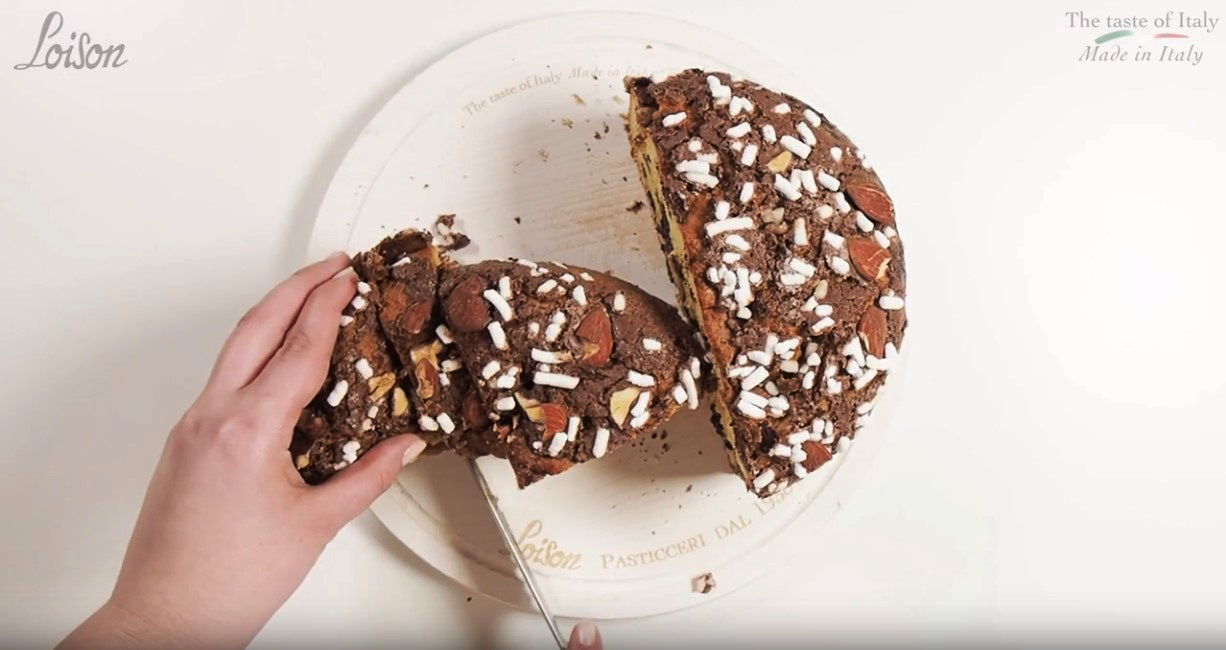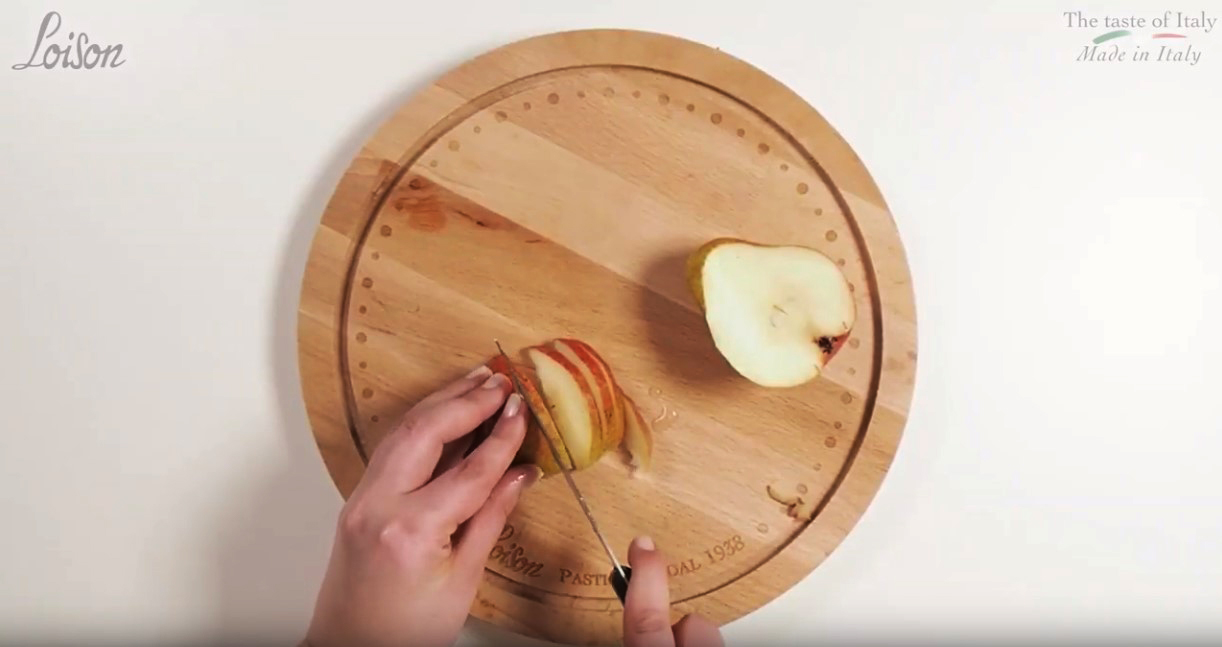 Generously butter a baking dish, arrange the slices of Veneziana alternating with the pear slices. Take the mixture from the refrigerator and pour it into the baking dish.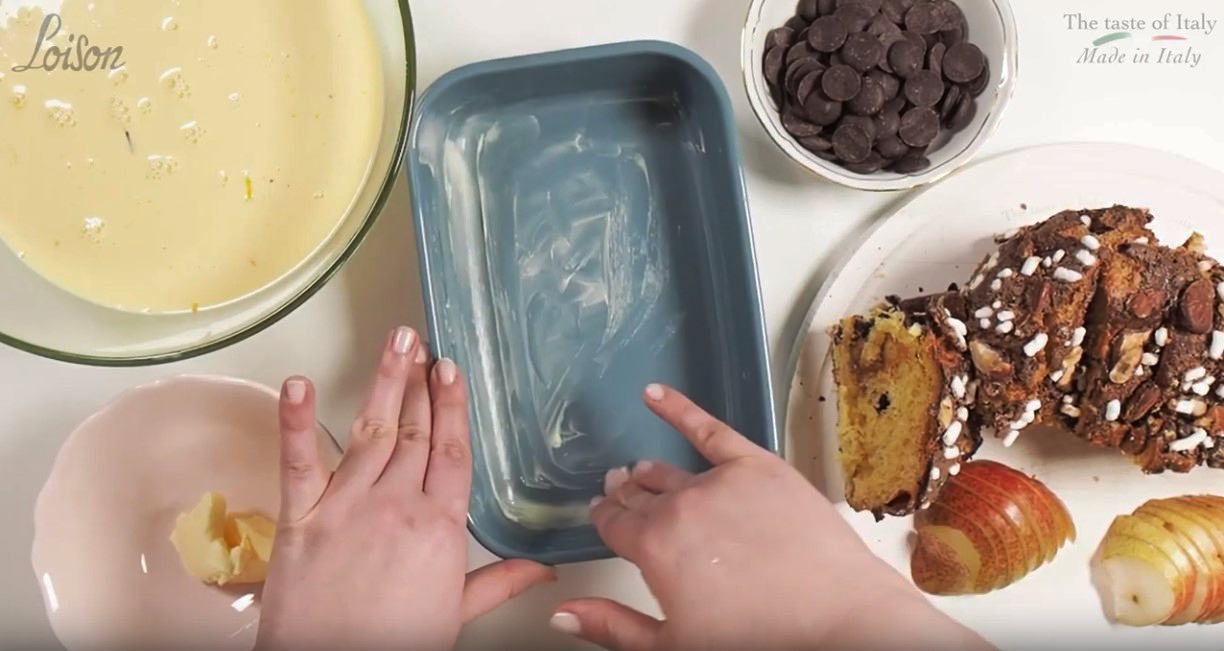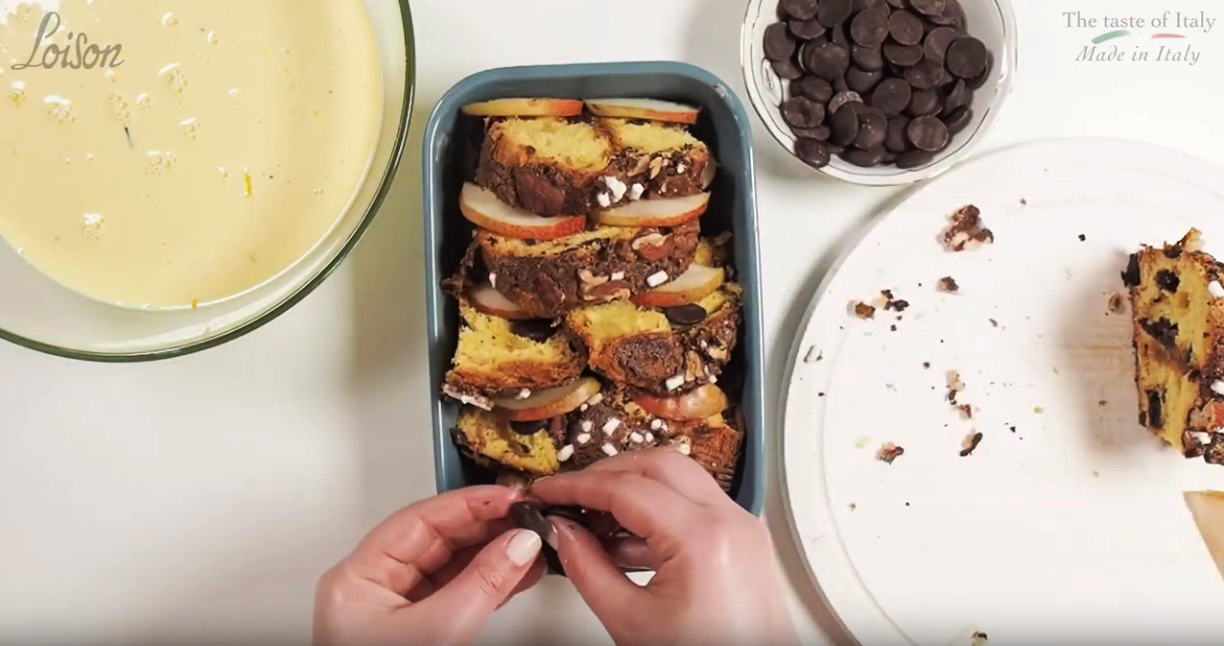 Use a knife to dice up the pecans and spread them over the pudding along with some brown sugar.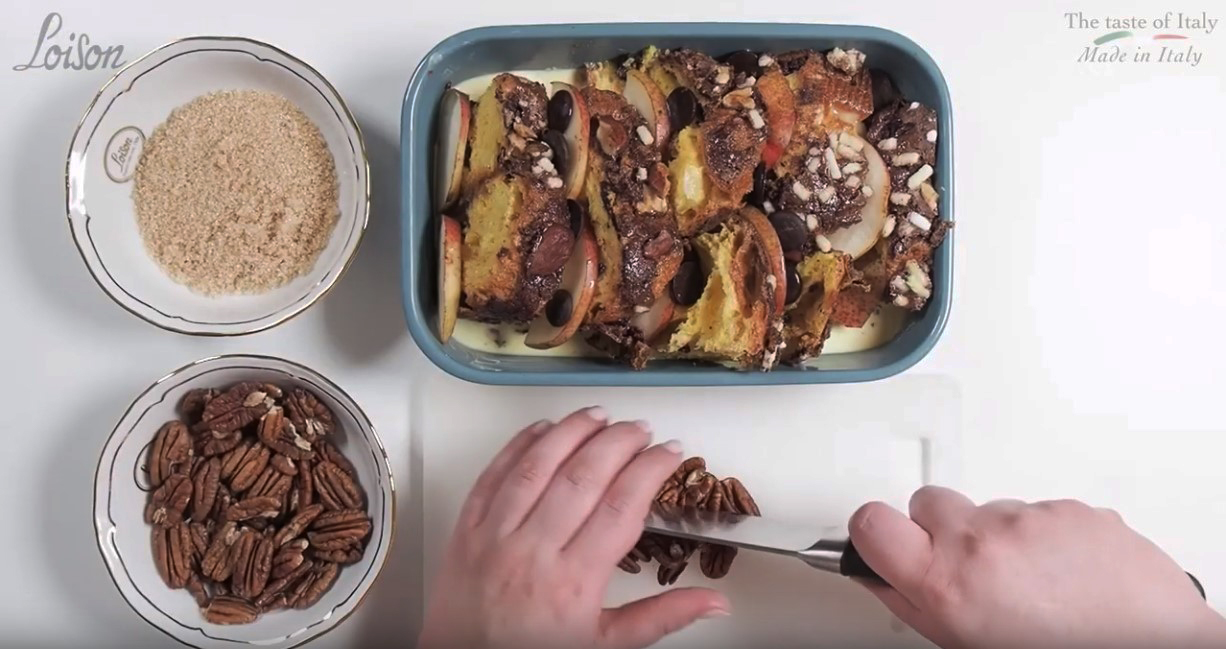 Preheat oven to 170°C static mode. In the meantime, sprinkle with brown sugar and butter and bake for 40 minutes. Remove from oven and cool for 10 minutes.
Plating
Arrange some pear slices on a plate and serve the pudding with a dusting of powdered sugar.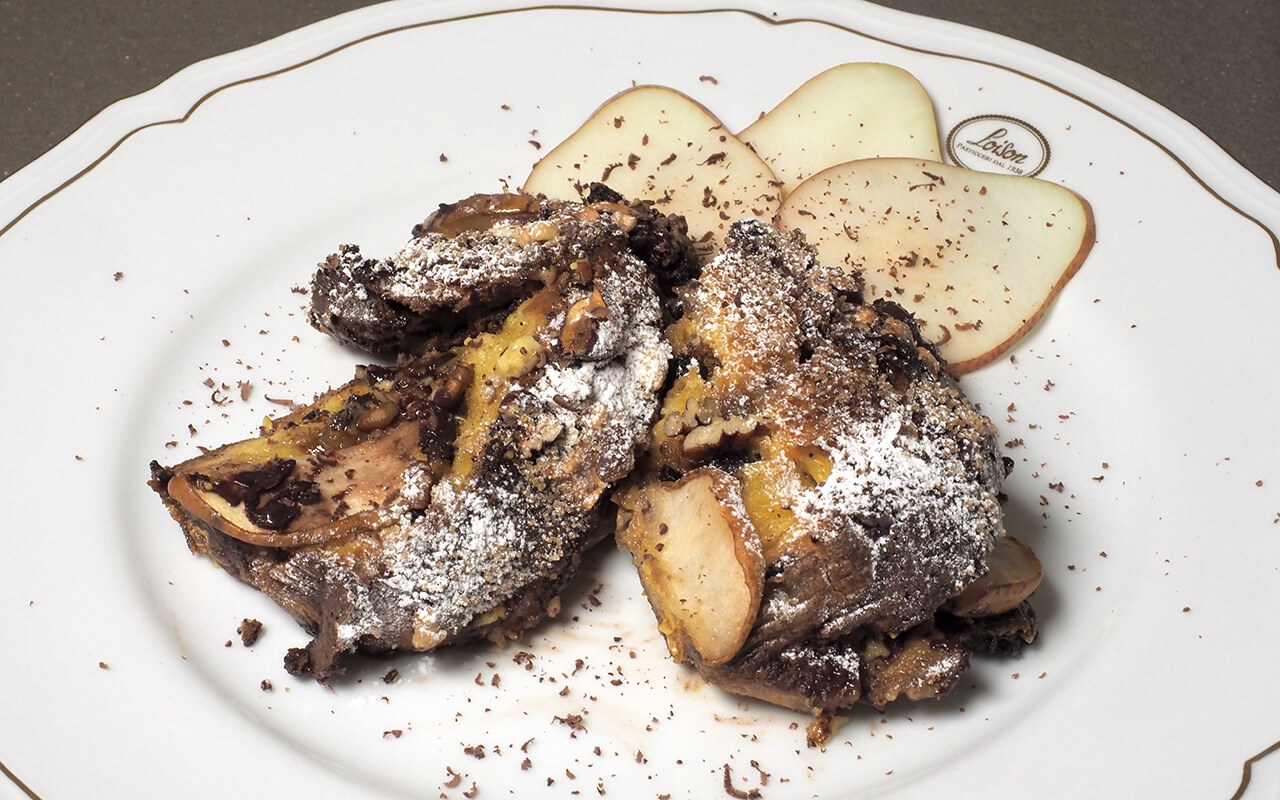 Bon appetit!