A light, fresh and colorful seafood recipe where the delicacy of the shrimp is well combined with the flavor of Panettone.
Martino Scarpa, chef of the Ai Do Campanili restaurant in Cavallino Treporti (Venice), this month offers us his King Prawns with Panettone Velouté.
To learn more about chef Martino Scarpa click here.
Remember also to subscribe to the YouTube Channel Loison Pasticceri: you will be updated with new video-recipes by our Chef Friends!
The recipe
For this dish you can read the instructions below or follow the video-recipe where Chef Scarpa explains how to make it.
Ingredients
4 servings
200 g of licorice and saffron Loison Panettone
50 g onion
300 ml vegetable stock
24 king prawns
250 g of raspberries
1 lemon
30 g sugar
1 celery stalk
8 thin slices of bacon
100 g of ricotta cheese
Peel of half a lemon
Salt and pepper to taste
Olive oil to taste
Directions
Cut the Panettone into small pieces and place it in a saucepan with a base of onion and vegetable stock. Cook for 20 minutes over medium heat and at the end whisk and add salt.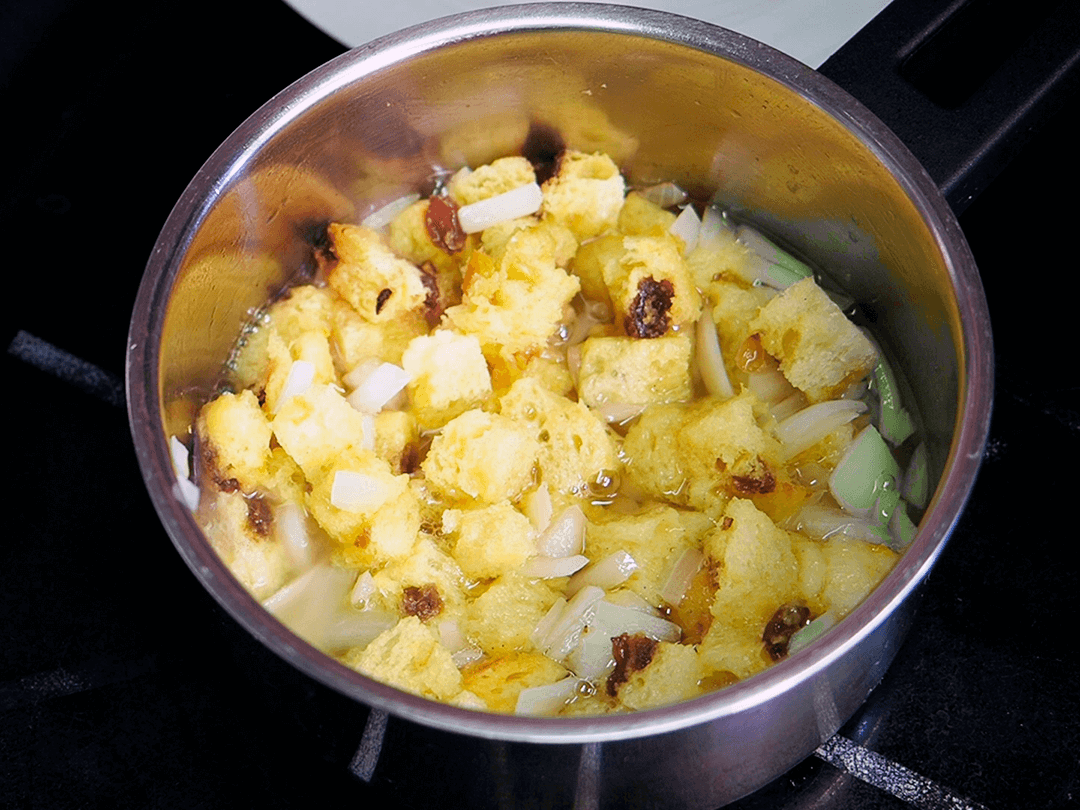 Clean, wash and remove the shell from the shrimp; blanch them in boiling salted water for a couple of minutes at most and then season with salt, pepper and evo oil only.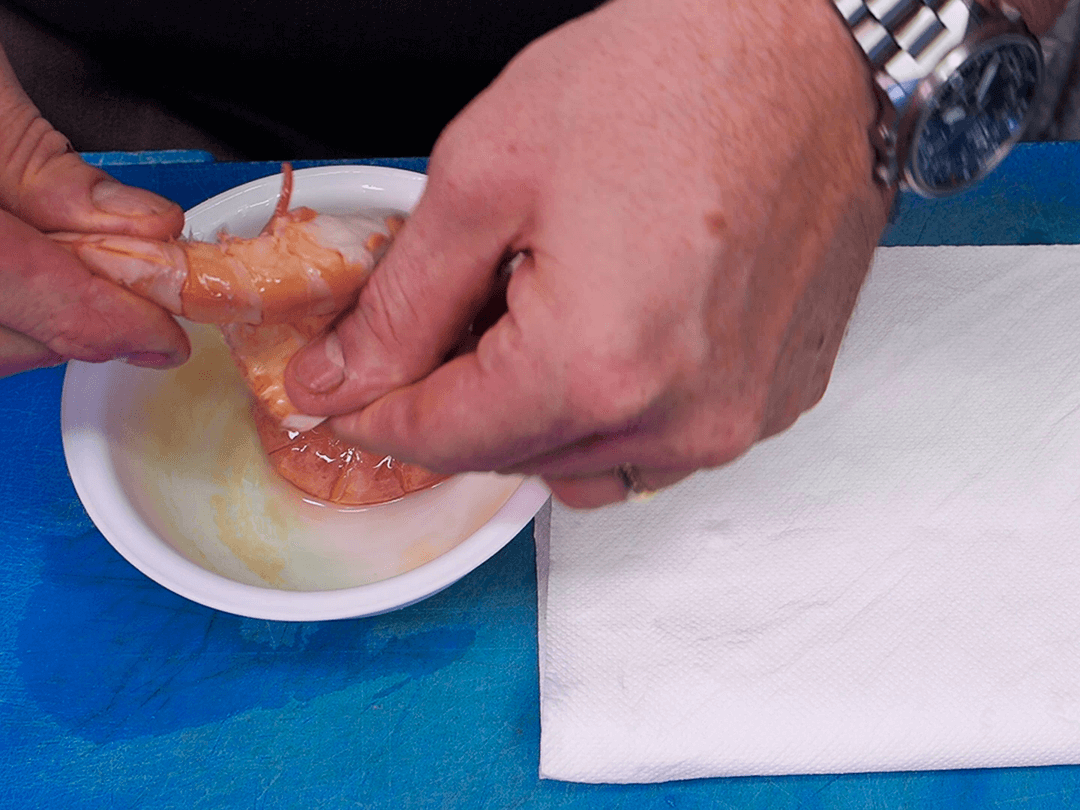 Cook the raspberries in a pan for about 25 minutes with a little lemon juice and sugar, then sieve the raspberries to remove the seeds.
Cut the celery into very thin slices and place them in water and ice until crispy.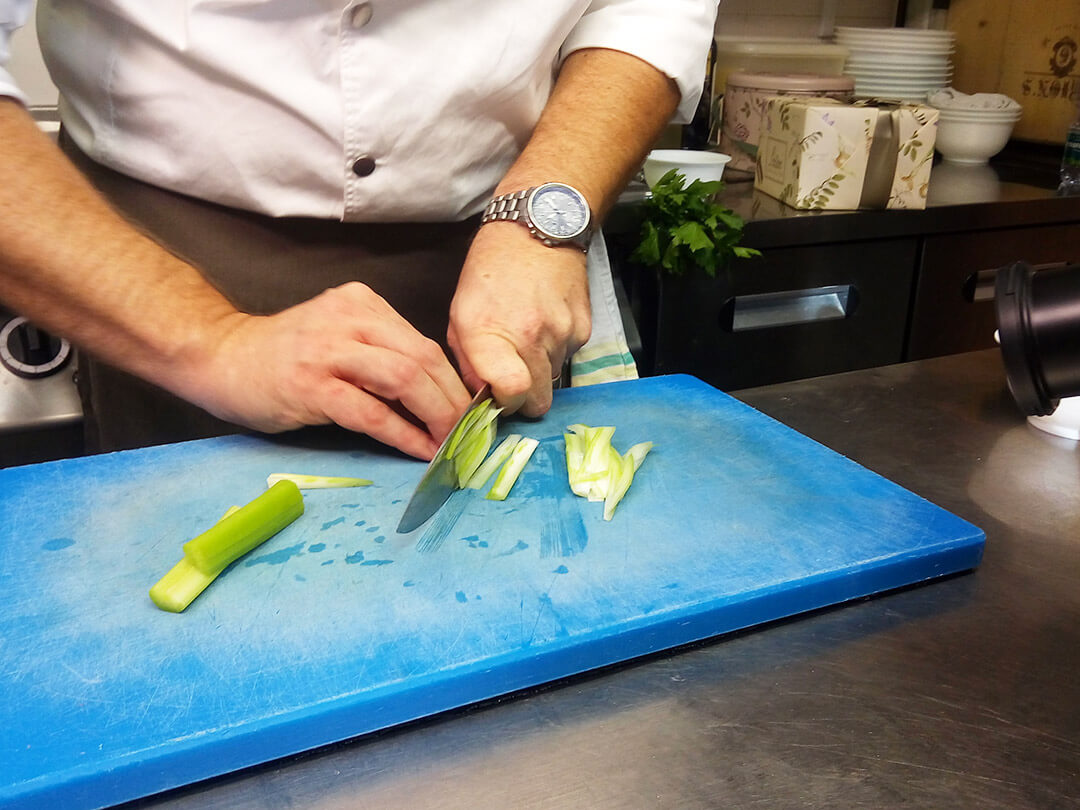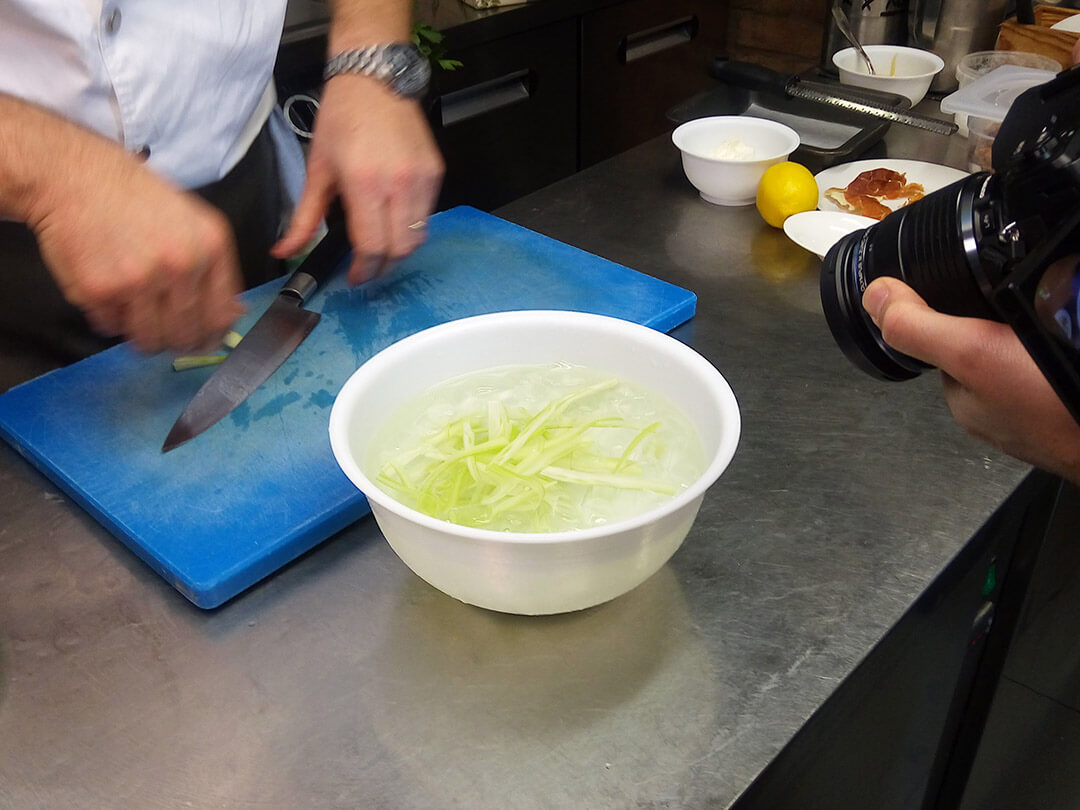 Season the ricotta with salt, pepper, lemon peel and evo oil.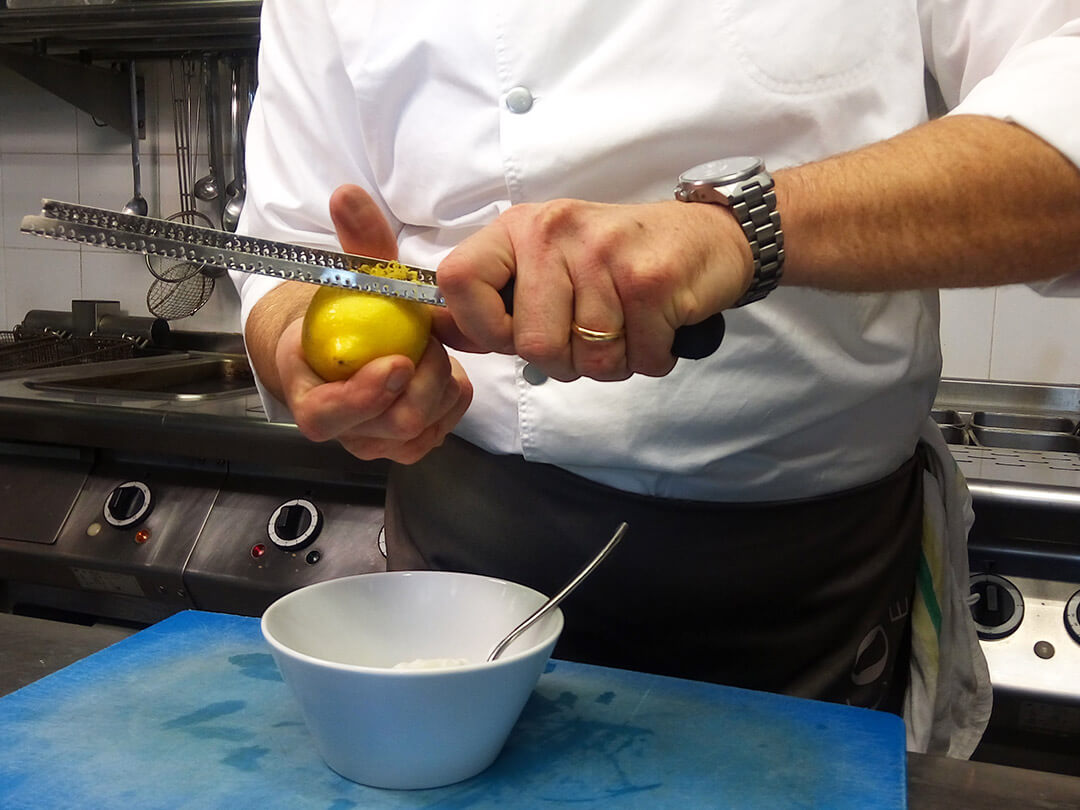 Lay the thin slices of guanciale on a sheet of baking paper and put them in the oven at 165°C for 5-10 minutes.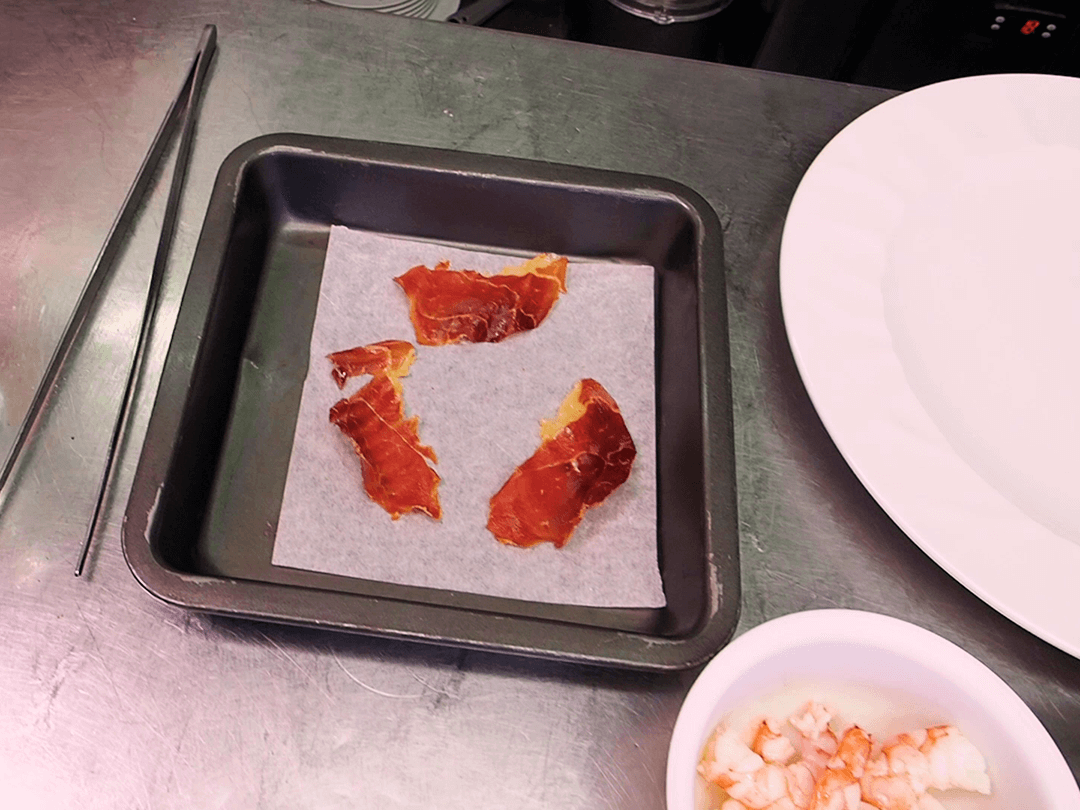 Plating
Spread the Panettone cream on the plate using a spoon. Lay the prawns, a few drops of raspberry velouté and the crunchy celery on top. With the help of two small spoons form quenelles of seasoned ricotta. Finally, place the crispy bacon and some cubes of Panettone previously toasted in the oven.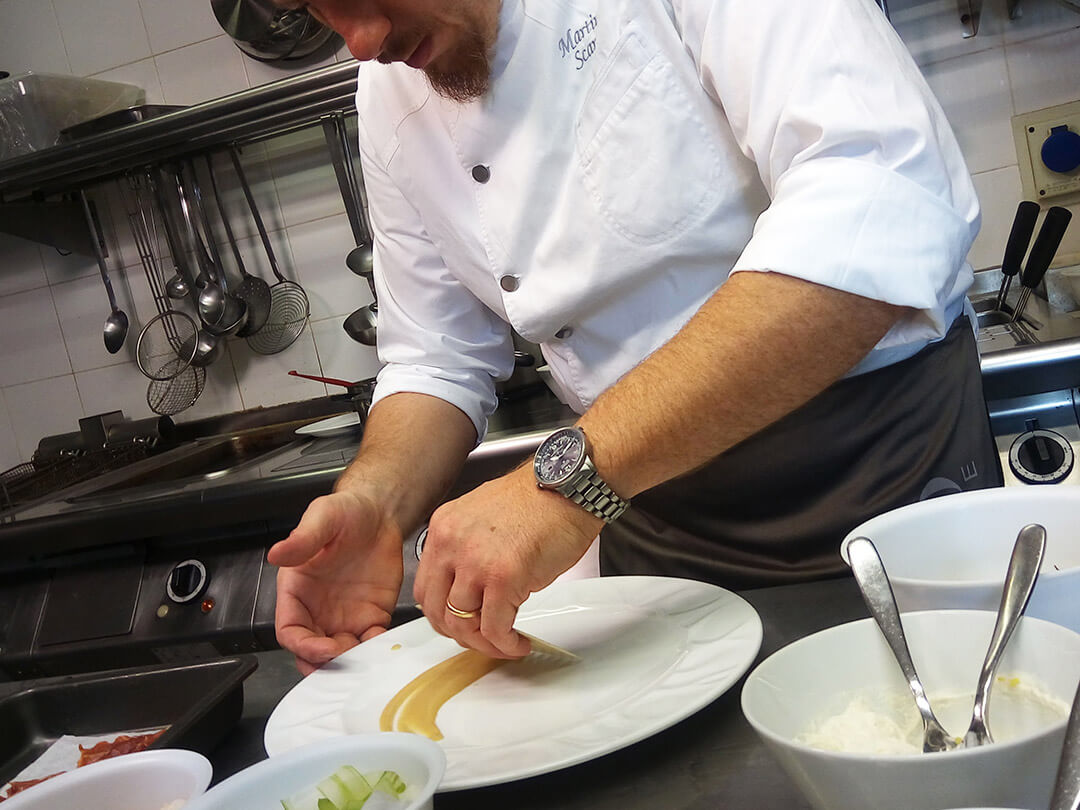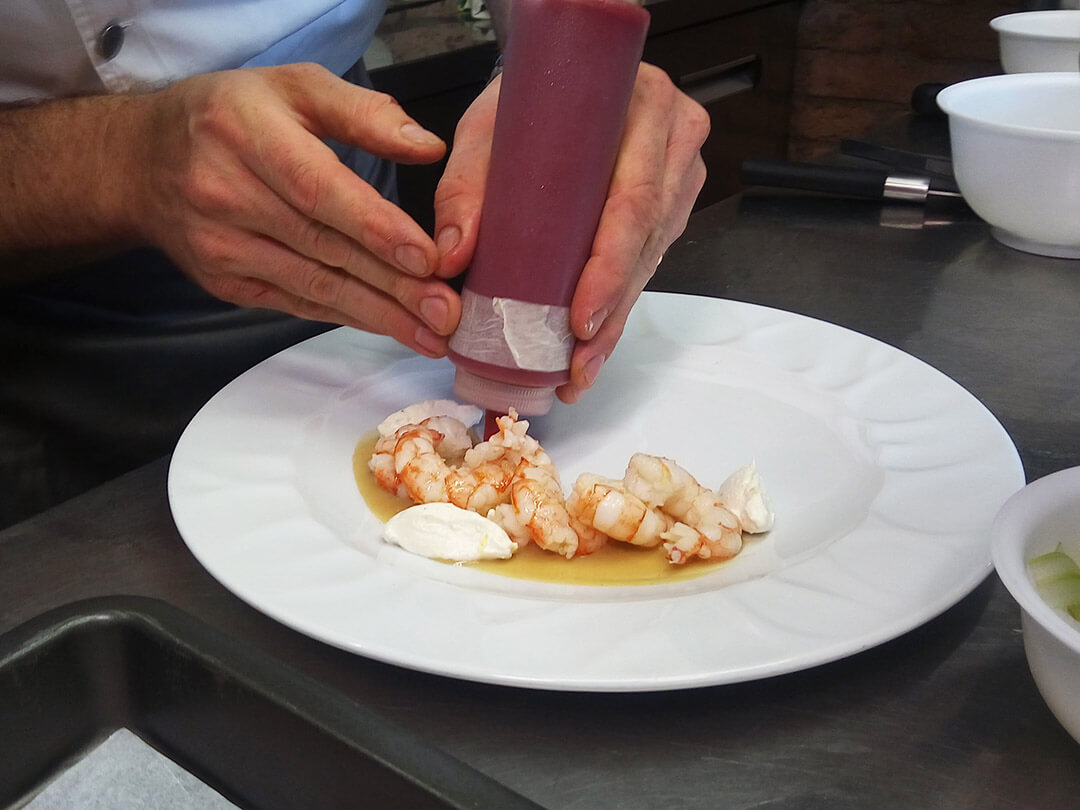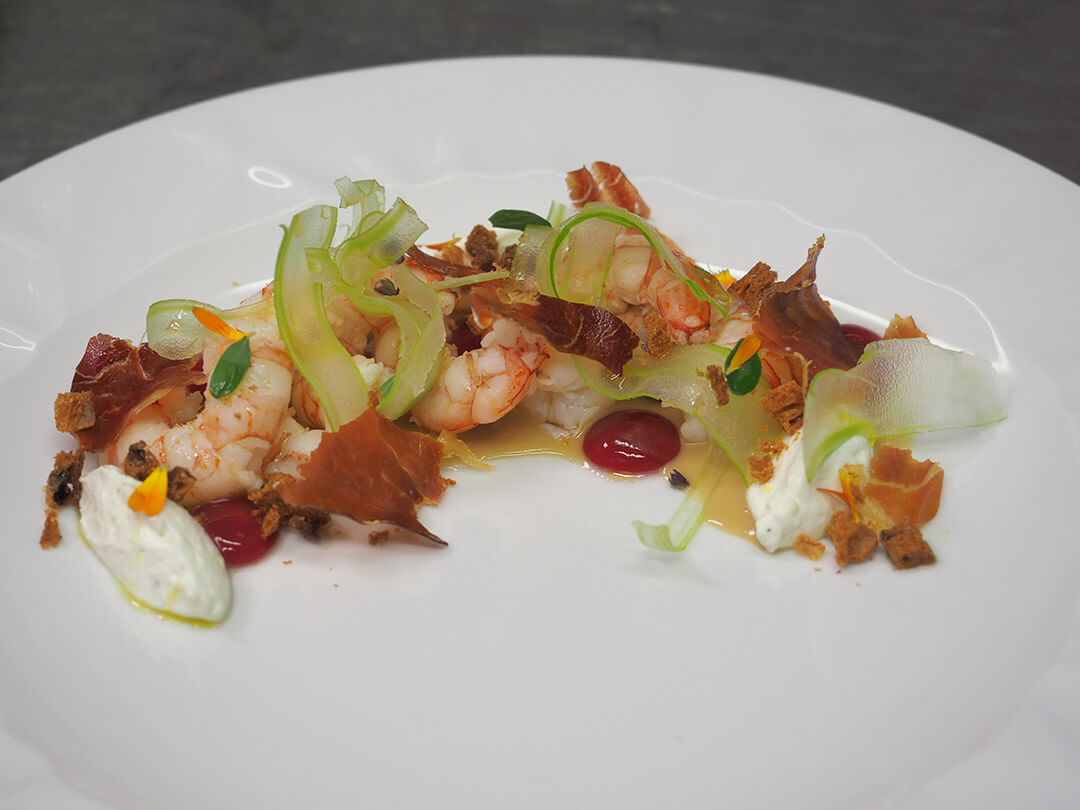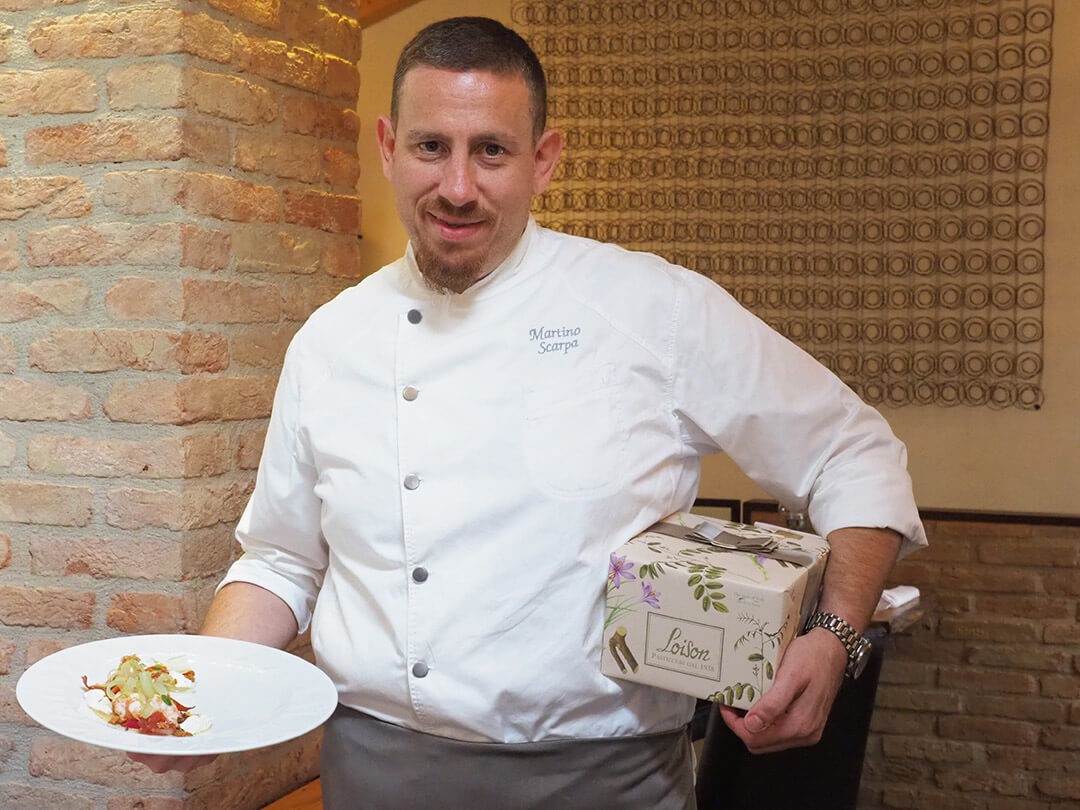 Bon appetit!