It is a really tasty finger food, ideal to accompany an aperitif with friends, reusing leftover panettone!
For the Made in Loison recipes, today we are proposing a quick and easy appetizer: Panettone Croutons with smoked salmon.
Made in Loison recipes are "smart" ideas for using panettone in a simple and creative way, creating new sweet and savory dishes.
Subscribe to our YouTube Channel to discover new recipes and the sweet world of Loison!
The recipe
For this dish, you can read the instructions below or follow the video-recipe.
Ingredients
4 servings
300 g Loison Panettone
250 g smoked salmon
1 lemon
Pepper qs
Olive oil
Directions
Cut the panettone into slices, divide them in two, toast them for a few minutes.
Pour the oil into a bowl and add the grated lemon rind, together with a pinch of pepper.
Lay the smoked salmon on the toasted panettone slices and then divide the slices into small rectangles.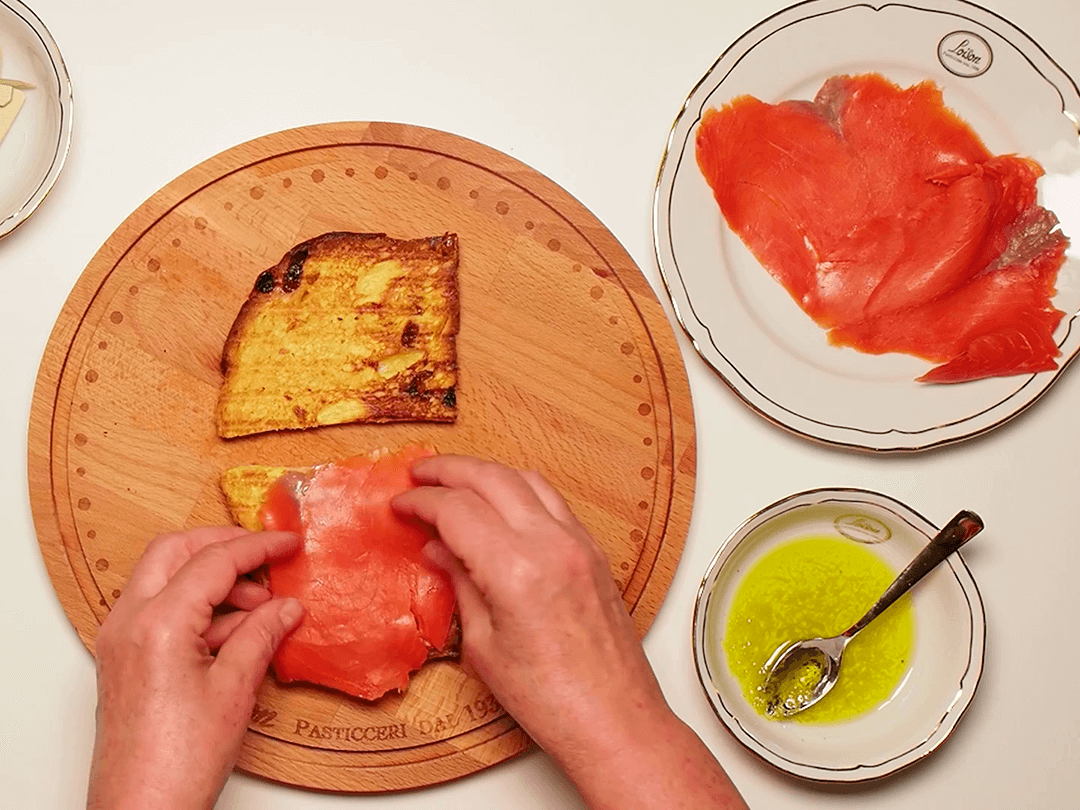 Plating
Place the croutons on a serving plate, pour a few drops of aromatic oil over them and decorate with a few dill leaves. To make it easier to hold, add a toothpick to each piece.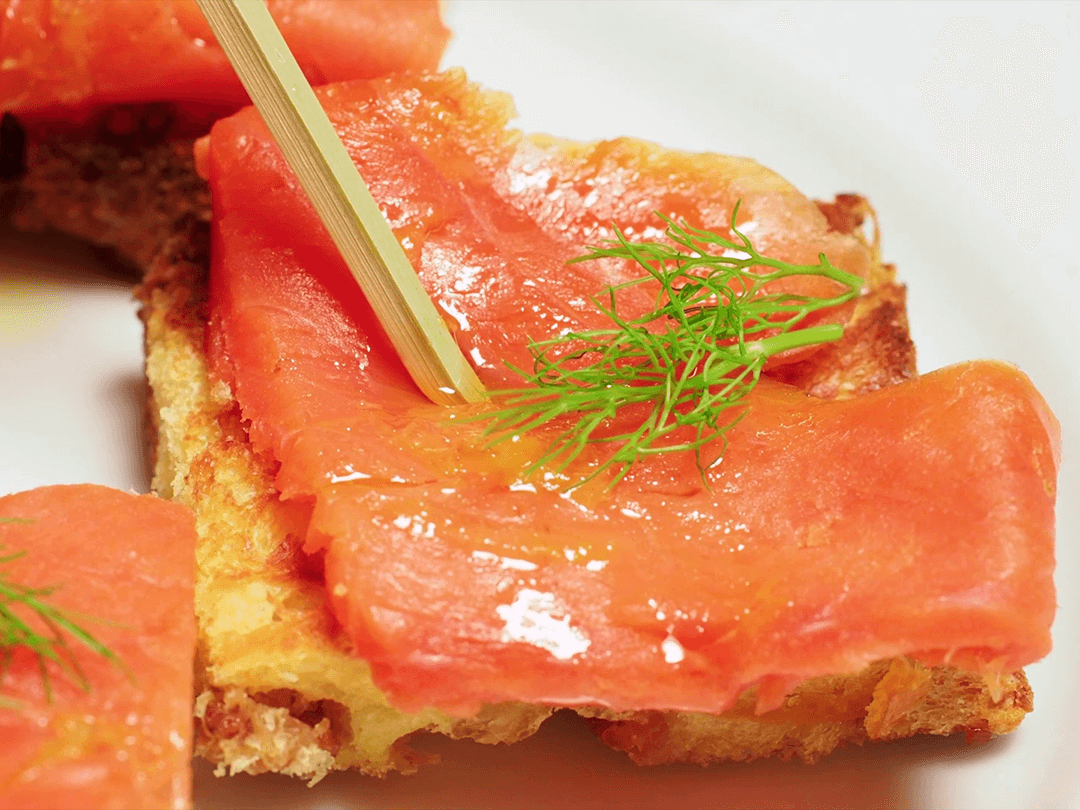 Bon appetit!