This is a traditional dish, originally created to "recycle" leftover bread, but in this case it is enriched with Panettone crumbs.
Today's Made in Loison recipe is Paccheri with anchovies in a panure of panettone powder, broccoli and orange, a quick first course with simple ingredients that are easy to find.
Made in Loison recipes are "smart" ideas for using panettone in a simple and creative way, creating new sweet and savory dishes.
Subscribe to our YouTube Channel to discover new recipes and the sweet world of Loison!
The recipe
For this dish, you can read the instructions below or follow the video-recipe.
Ingredients
4 servings
320 g of paccheri
100 g of Loison panettone
300 g of broccoli
200 g of fresh anchovies, cleaned and boned
30 g of anchovies in oil
1 orange
Extra virgin olive oil
Salt and black pepper
Directions
Blanch the broccoli in salted water and then put them in a bowl with water and ice to stop the cooking process.
In a small frying pan pour the oil and, when hot, brown the garlic and add the anchovies in oil until they melt to make a sauce. When done, remove the garlic.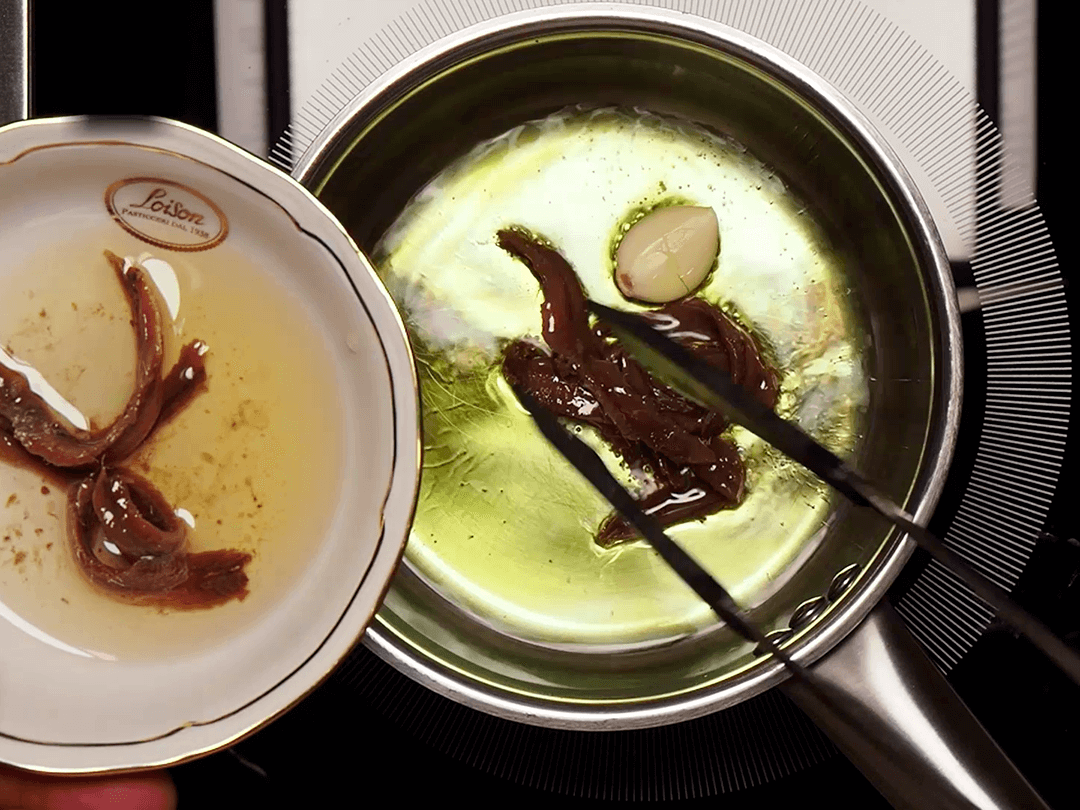 Fry the fresh anchovies with the panettone powder and brown them in a hot pan with a clove of garlic.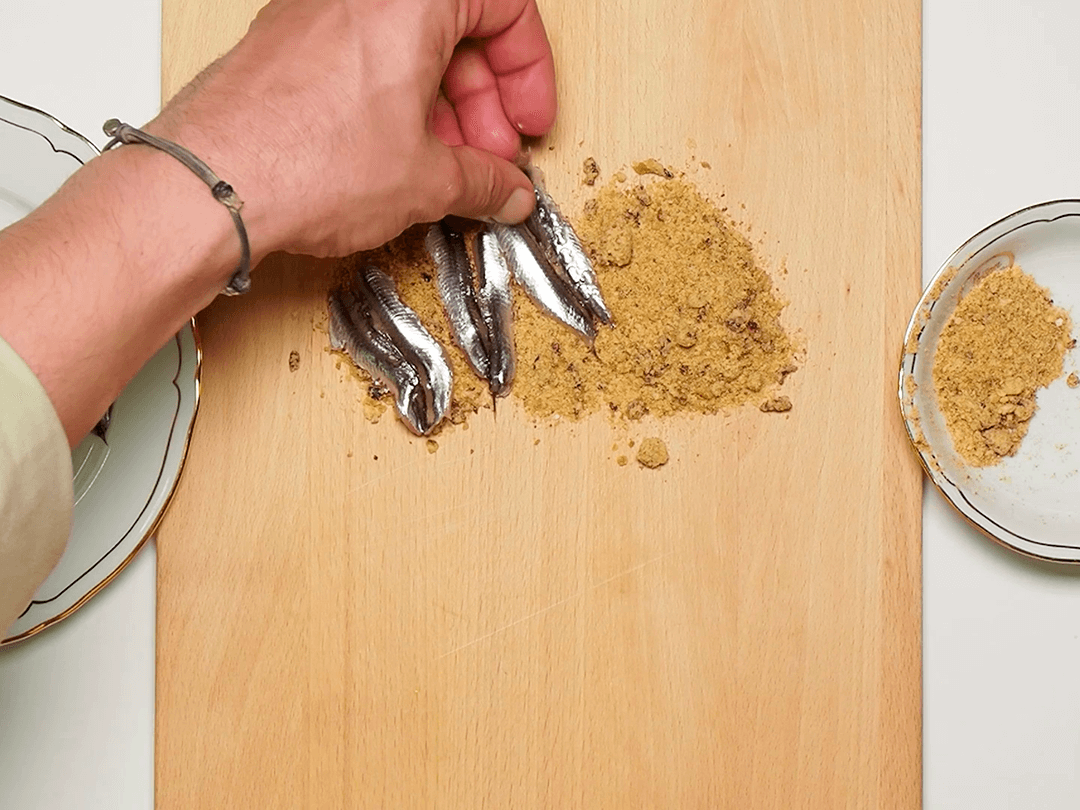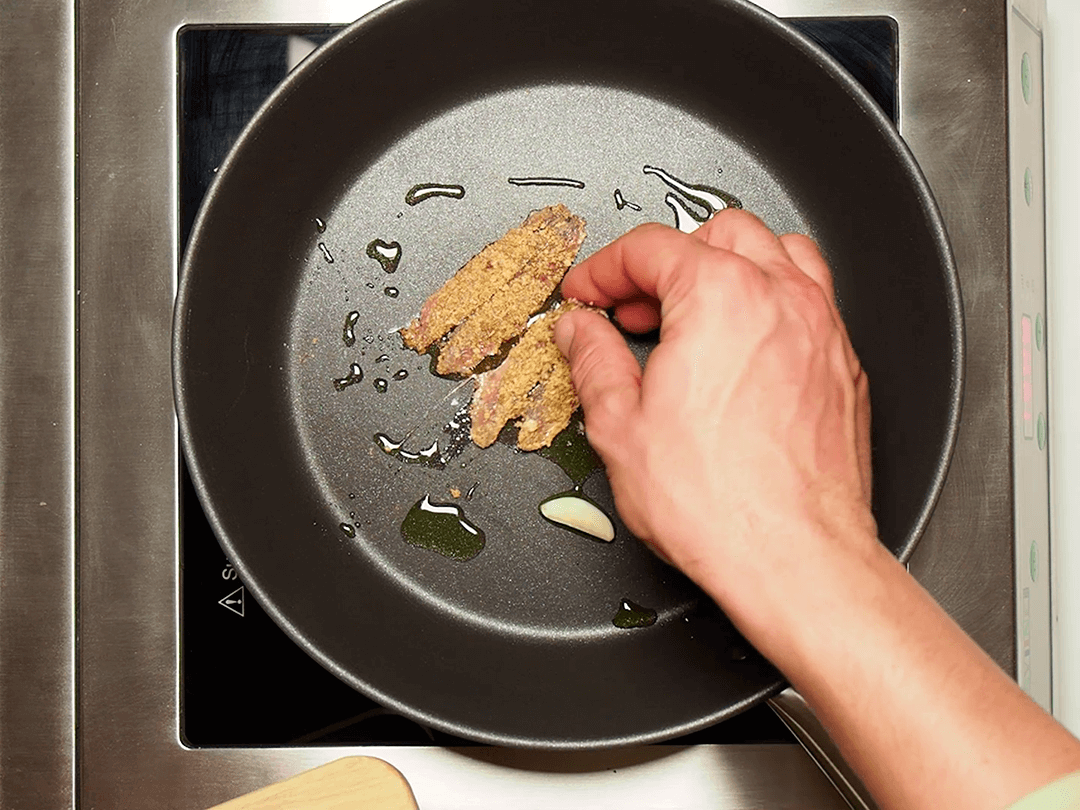 In the meantime peel the orange and cut it into small cubes.
Cook the paccheri in salted water and drain when al dente.
In the same pan, add the anchovy sauce, the broccoli and the drained pasta and toss to combine the flavors.
Plating
Arrange the sautéed paccheri on a plate, add the orange and anchovies in a panure of panettone powder. Garnish with more panettone powder and grated orange peel.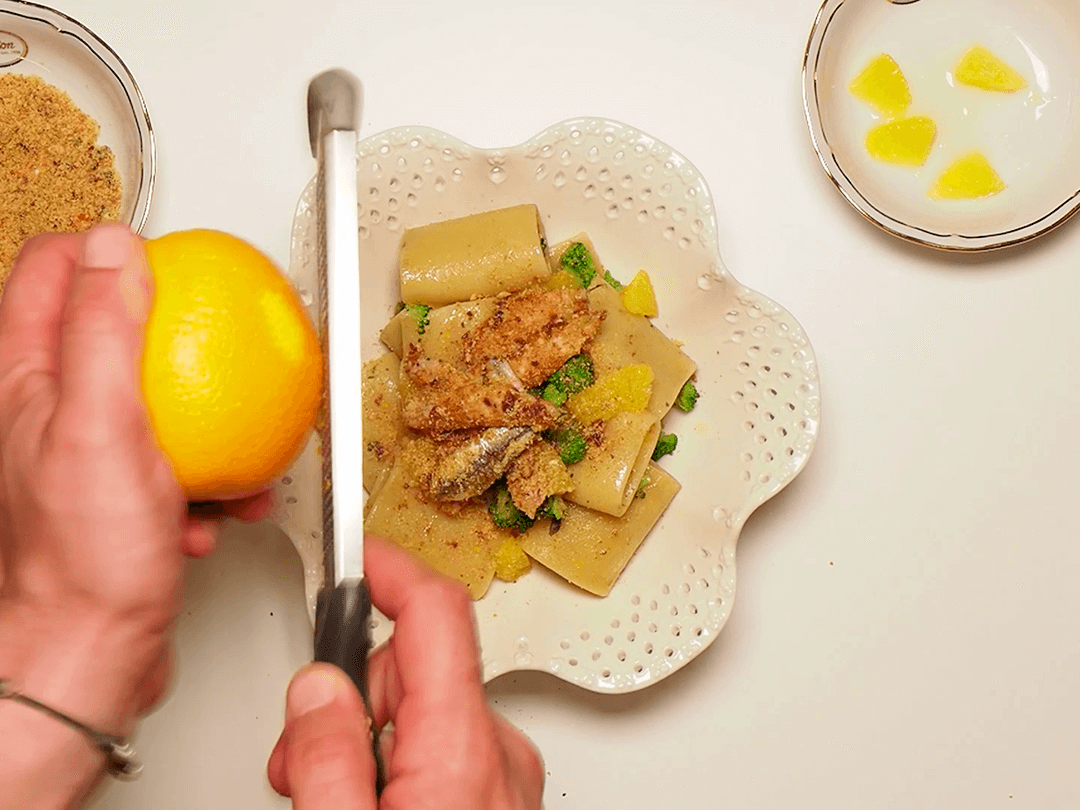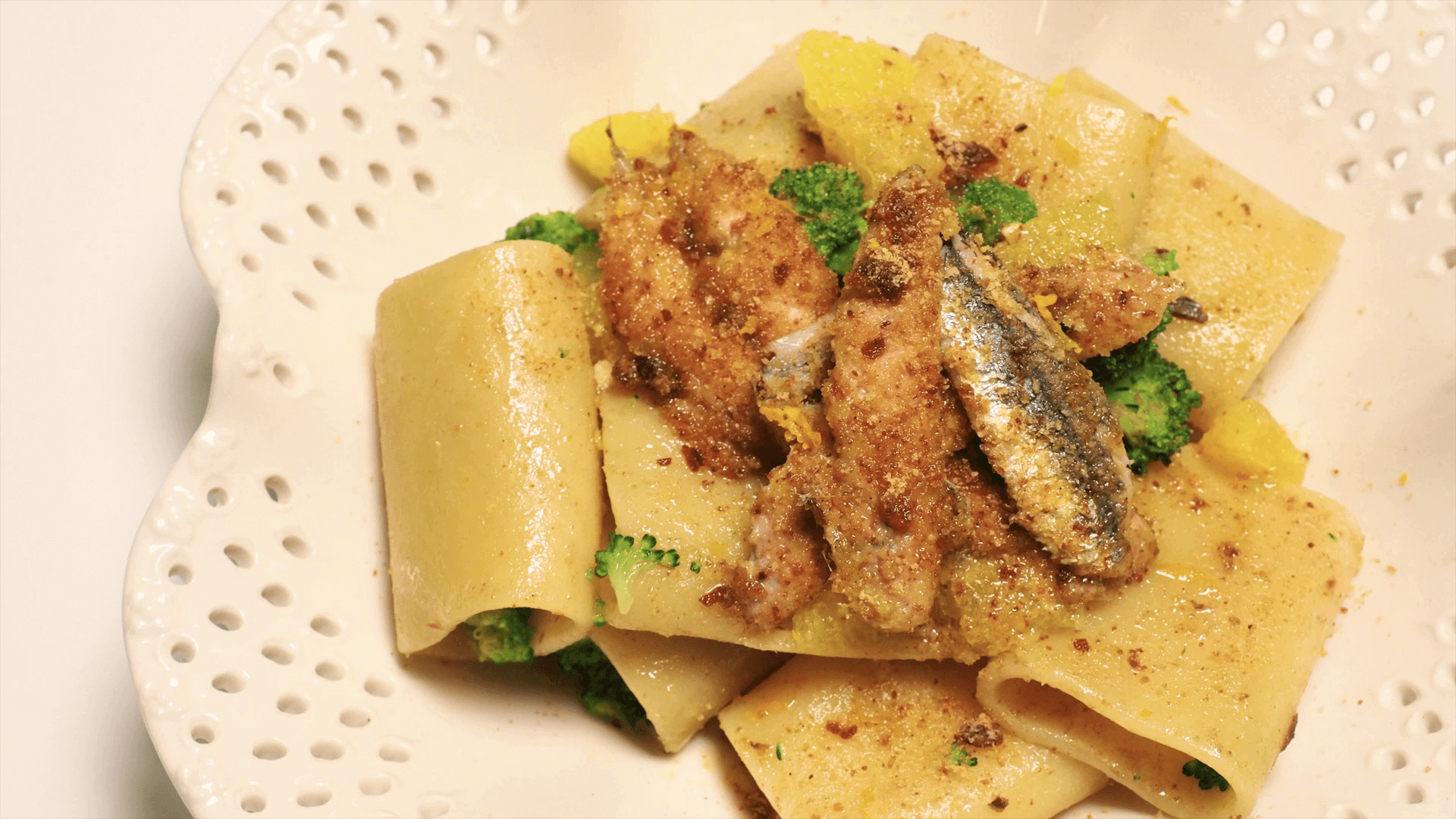 Bon appetit!