The Ciaculli Tangerine Panettone's intense fragrances are enhanced by the smoked salmon: here is a French toast waiting to be discovered. Blueberries? Do not turn your nose up. They are perfect!
In her Made in Loison recipe, our Diletta, who graduated in cooking and is in love with healthy food, prepares an unusual French toast by using the Ciaculli Tangerine Panettone. Instead of olive oil, she used bio coconut butter, rich in saturated fats and especially suited for lighter frying.
The Made in Loison recipes are "smart" ideas to use the panettone in a simple and creative way, thus creating new sweet and savory dishes.
Subscribe to our YouTube Channel to discover new recipes and the entire sweet Loison world!
The recipe
For this dish, you can either read the following instructions or watch the video recipe.
Ingredients
4 servings
1 Ciaculli Tangerine Panettone
3 whole eggs
2 tablespoons of coconut butter
1 cup of whole Greek yogurt
3 tablespoons of Dijon mustard
1 orange
8 whole walnuts
1 box of blueberries
150 g of smoked salmon
1 bunch of fresh dill or fennel leaves
Extra virgin olive oil, salt, and pepper as required
Directions
Blend the Greek yogurt with the mustard, season with salt and pepper, add a little extra virgin olive oil, and half an orange skin.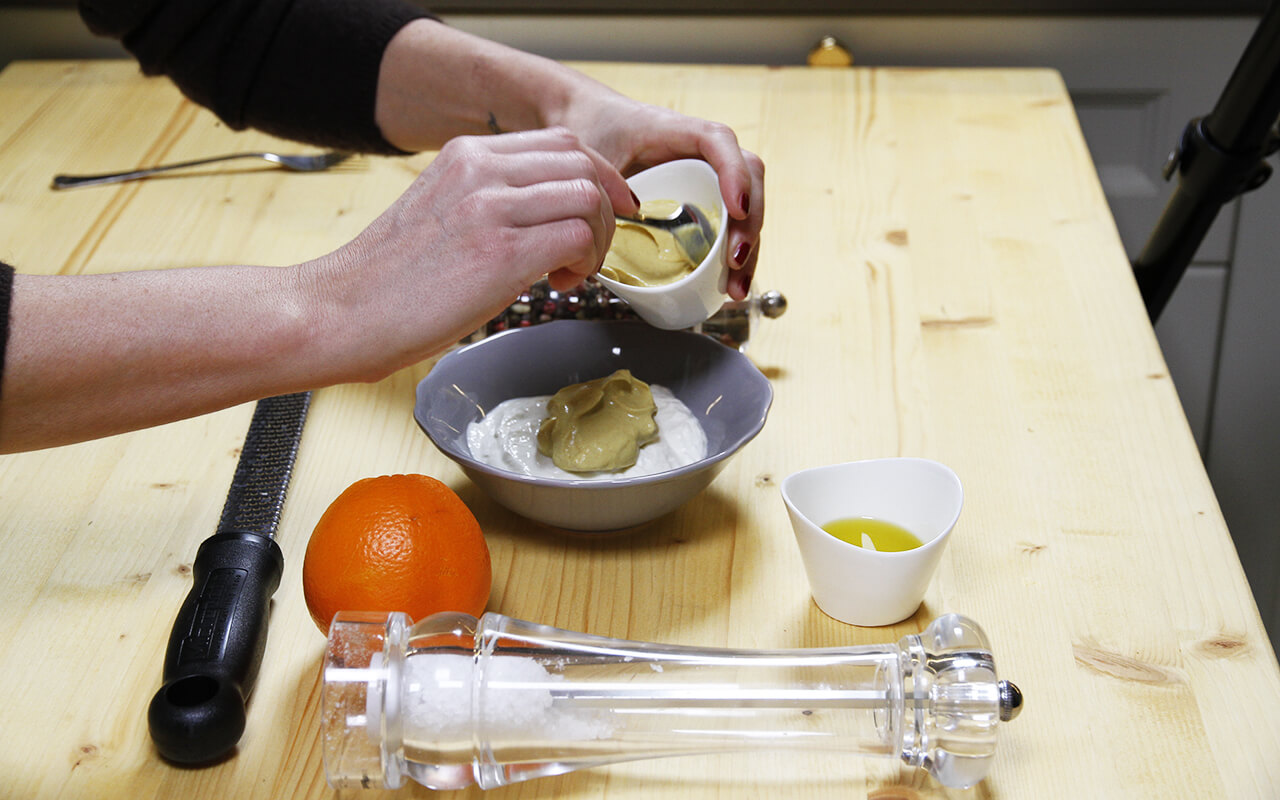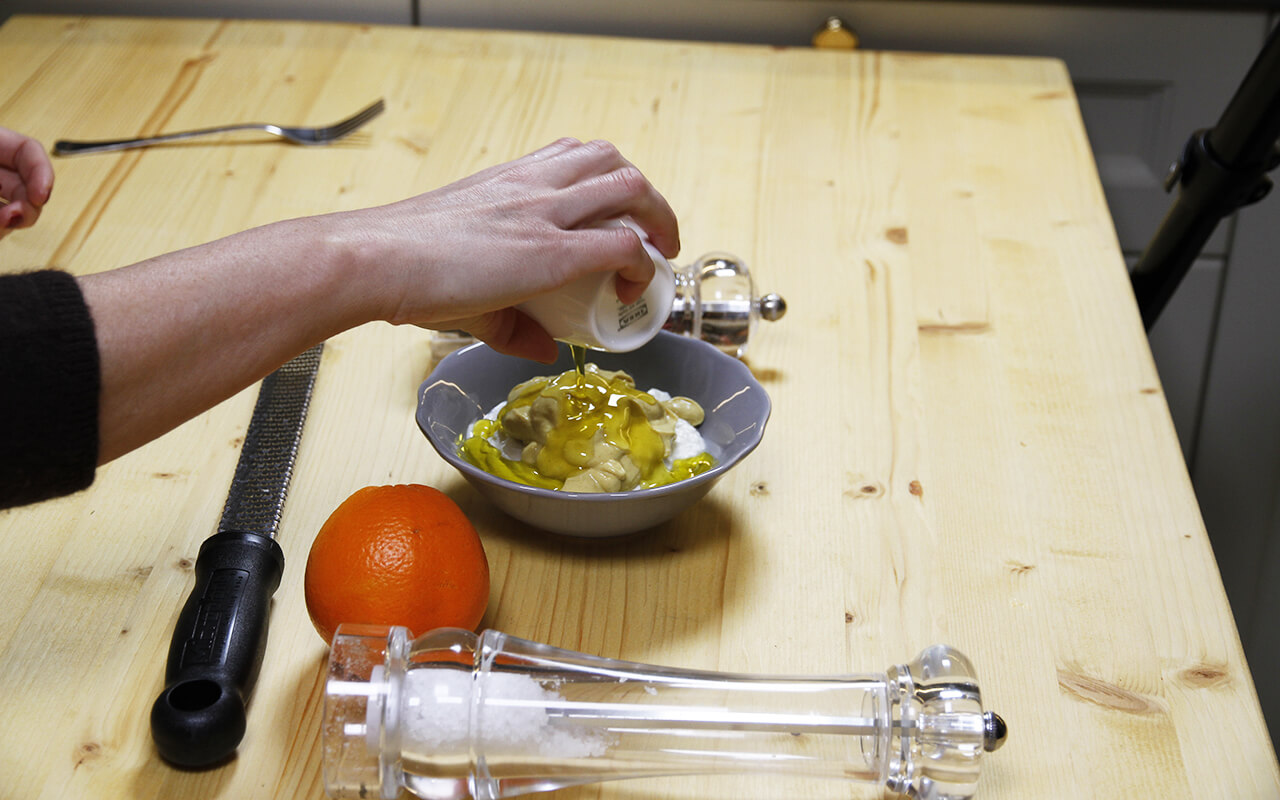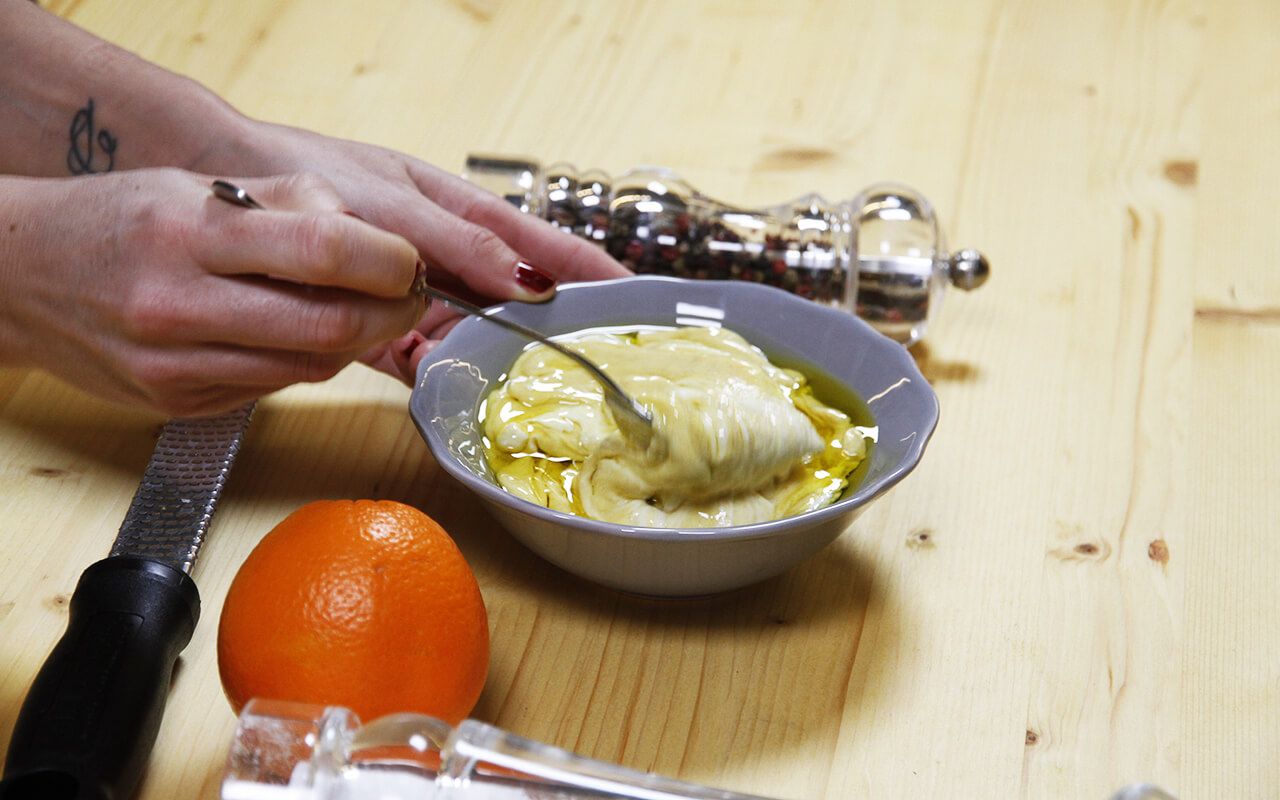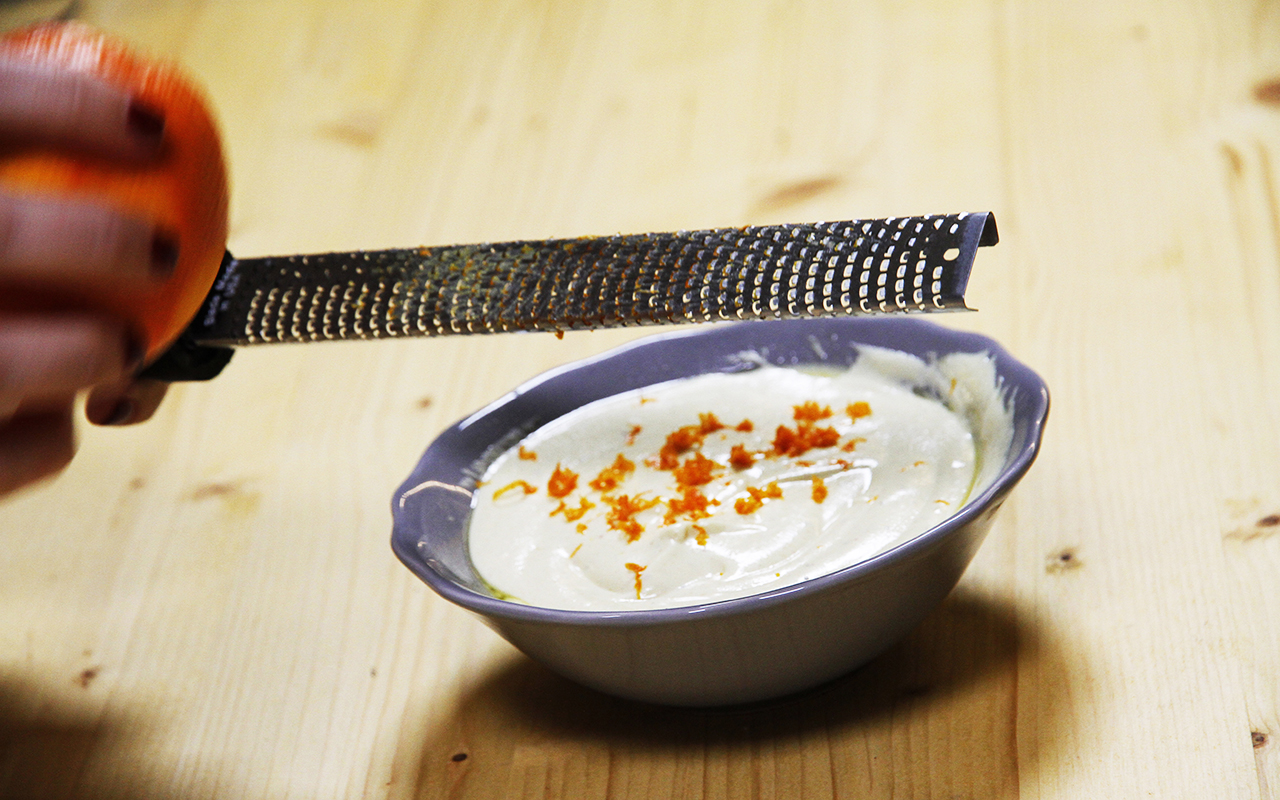 Trim and discard the panettone crust, beat the eggs, and season with salt and pepper.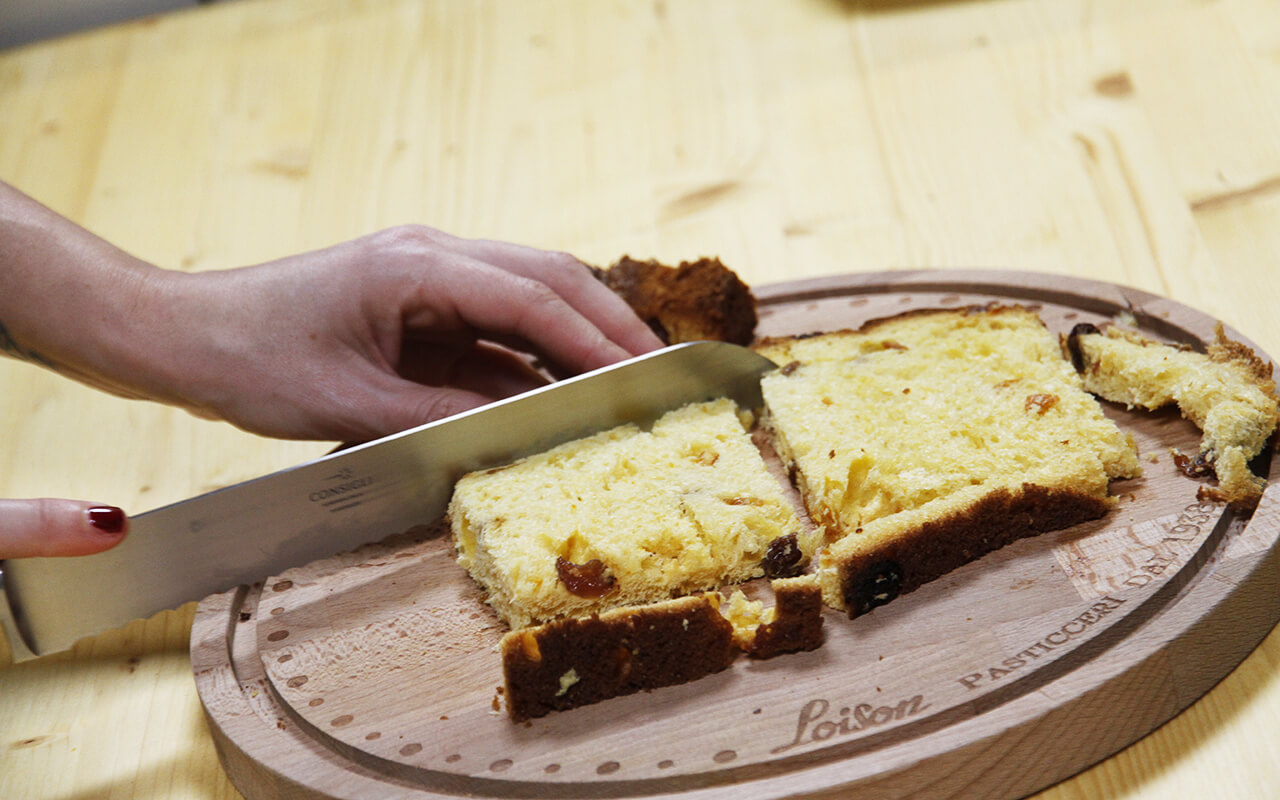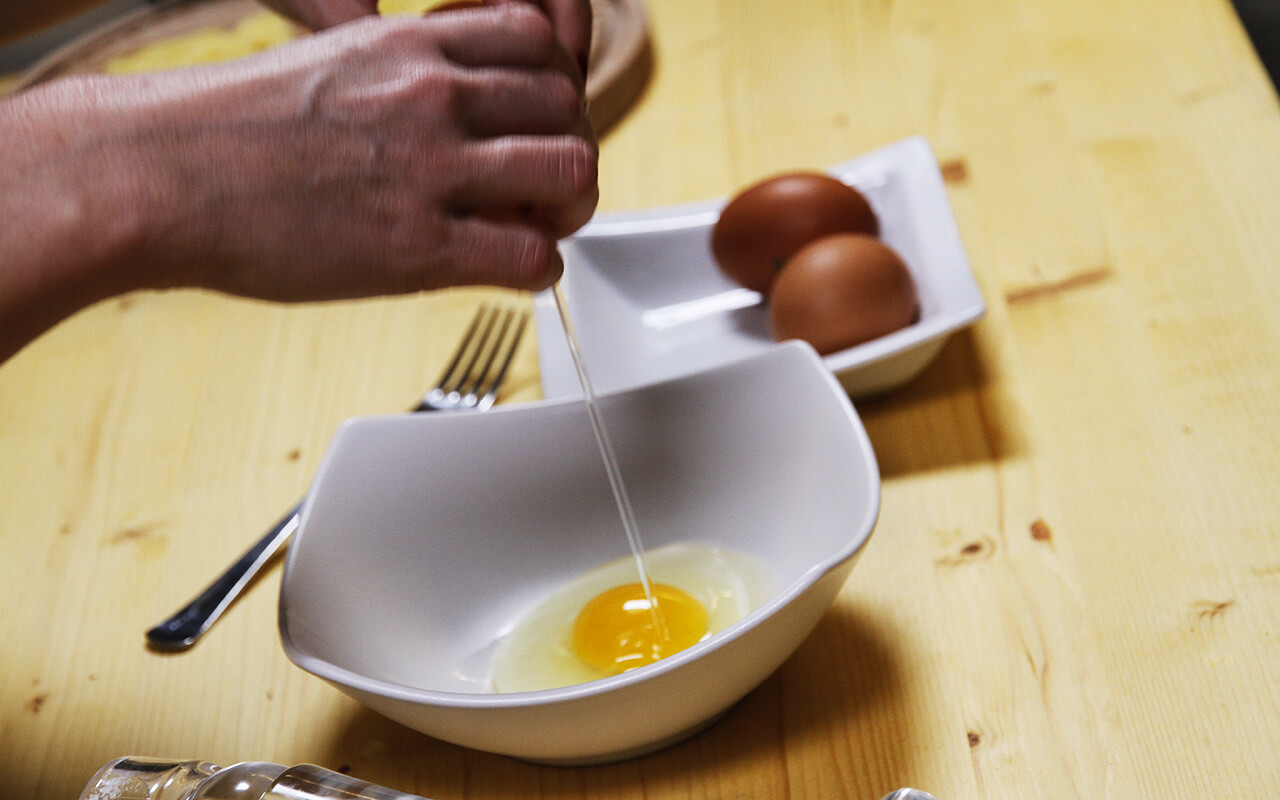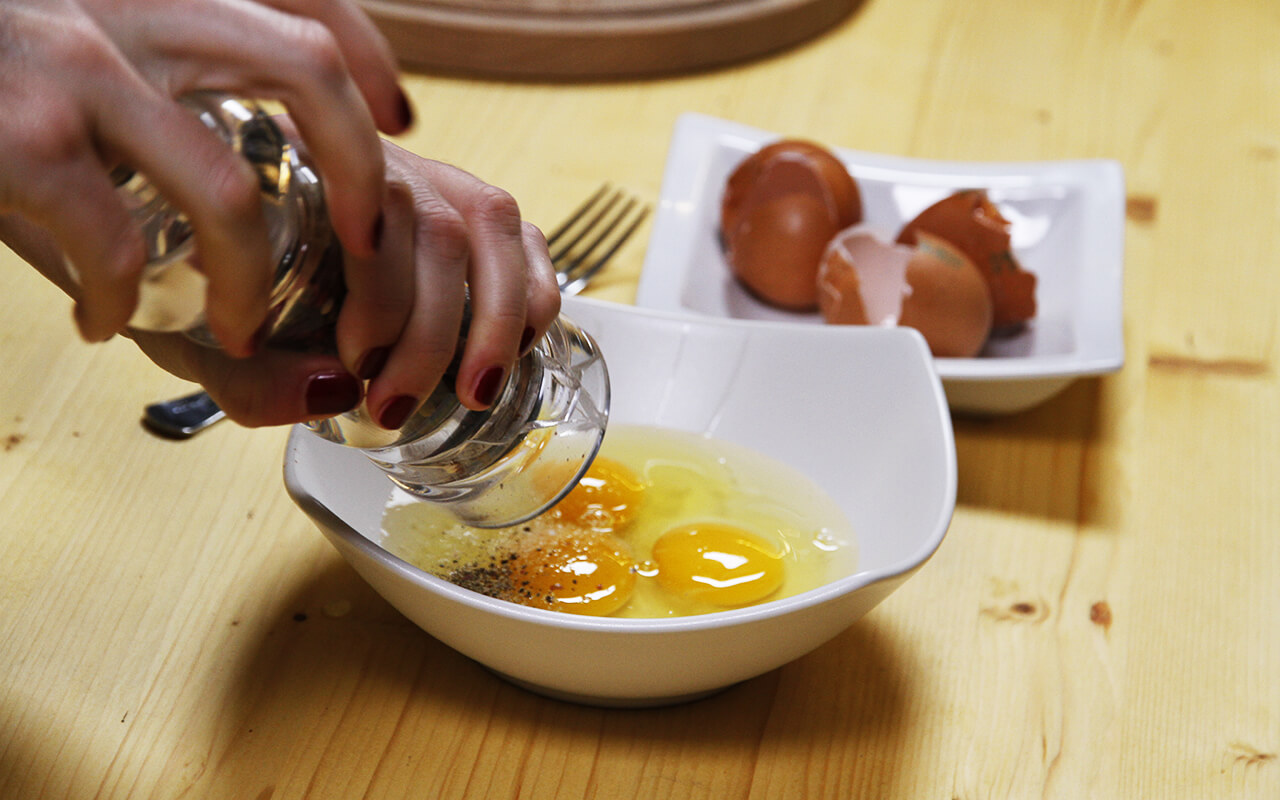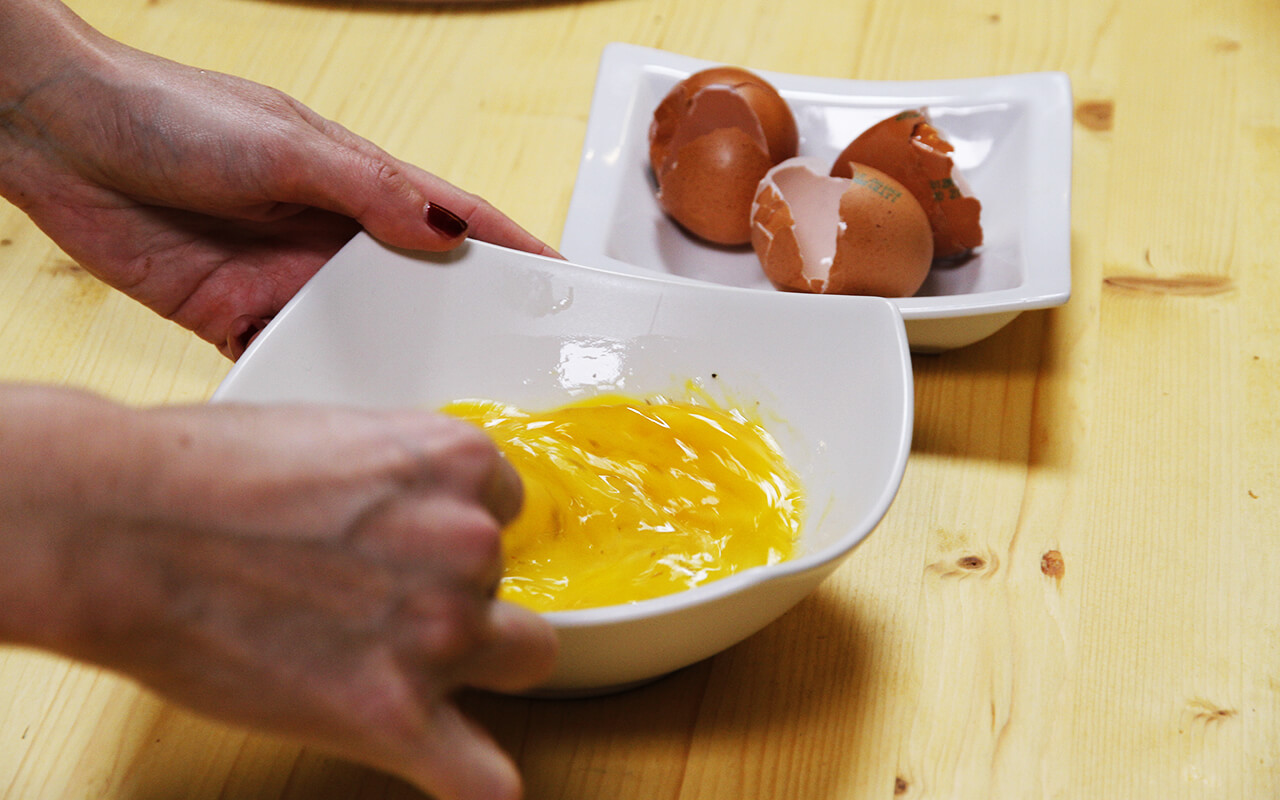 Warm up the coconut butter in an anti-stick pan, dip the panettone slices in the beaten egg, and brown them.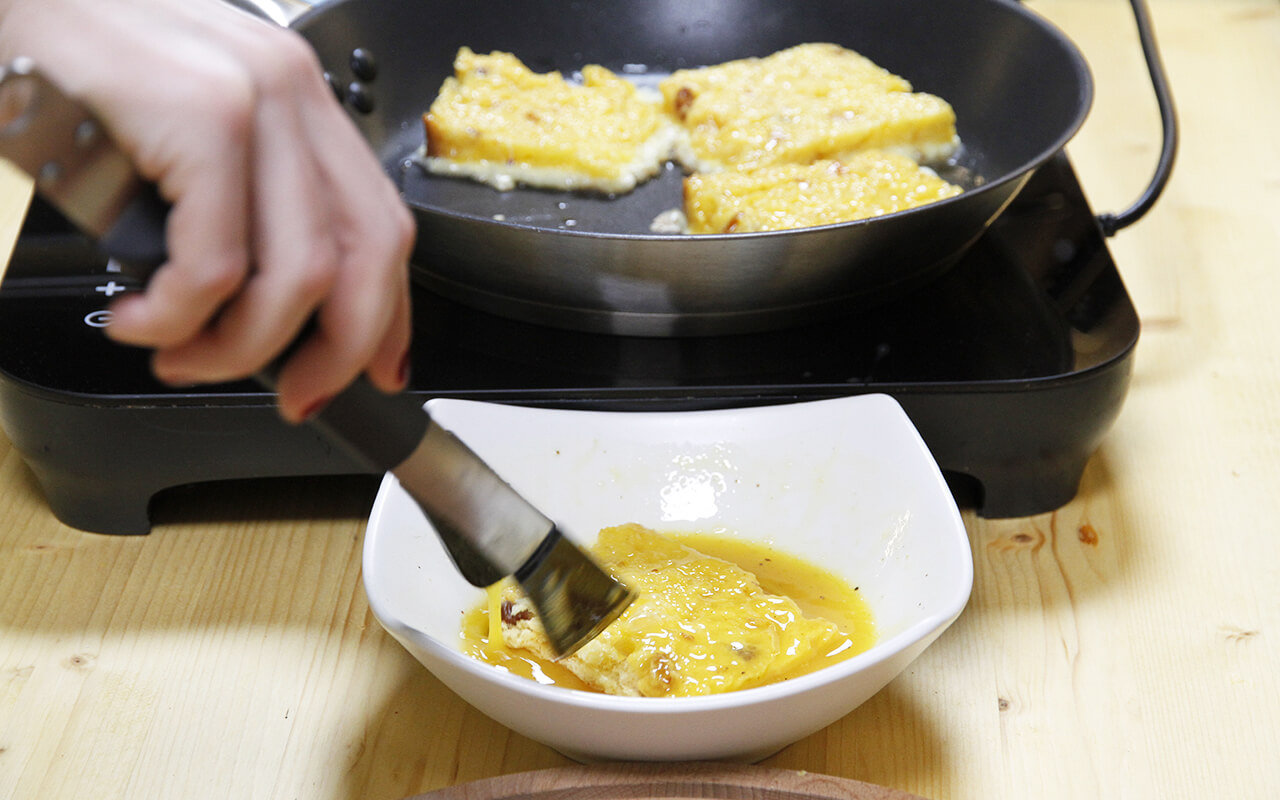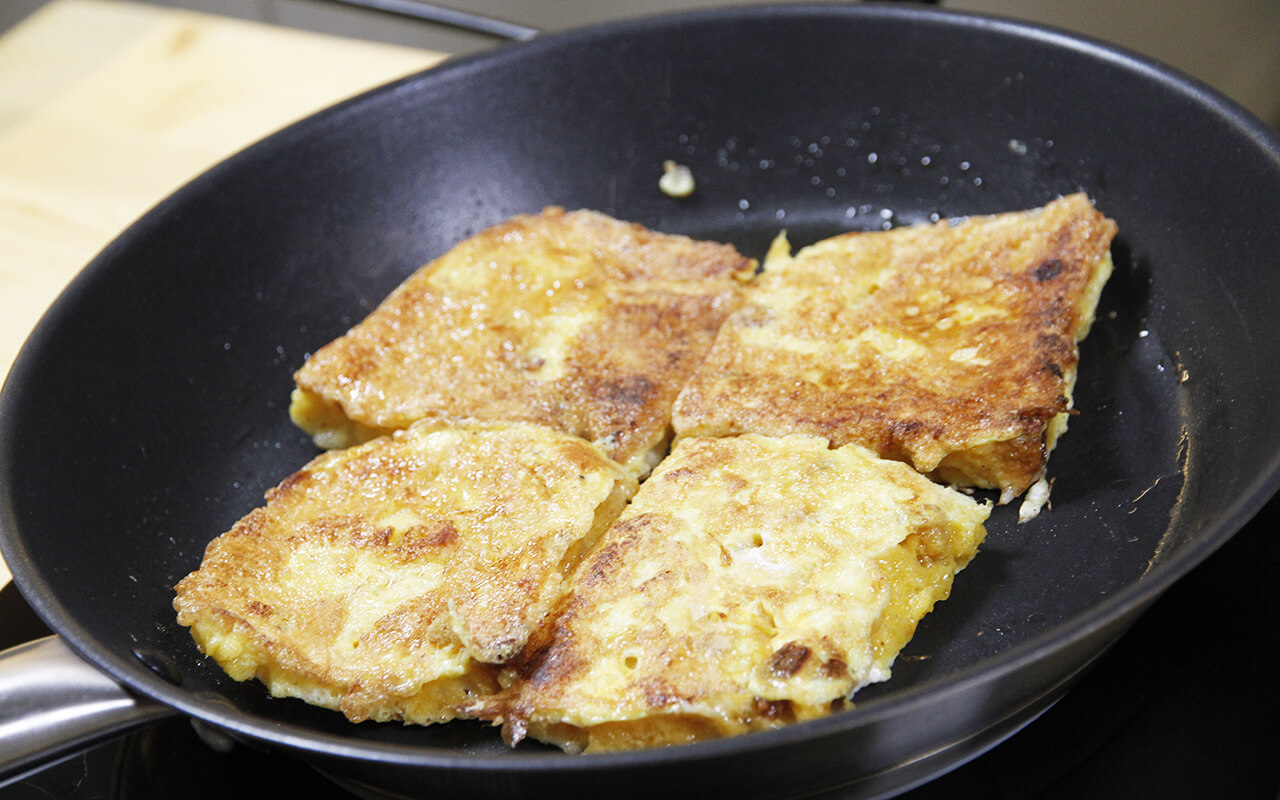 Spread the yogurt cream on the panettone slices, add the smoked salmon slices, the walnuts, and the blueberries.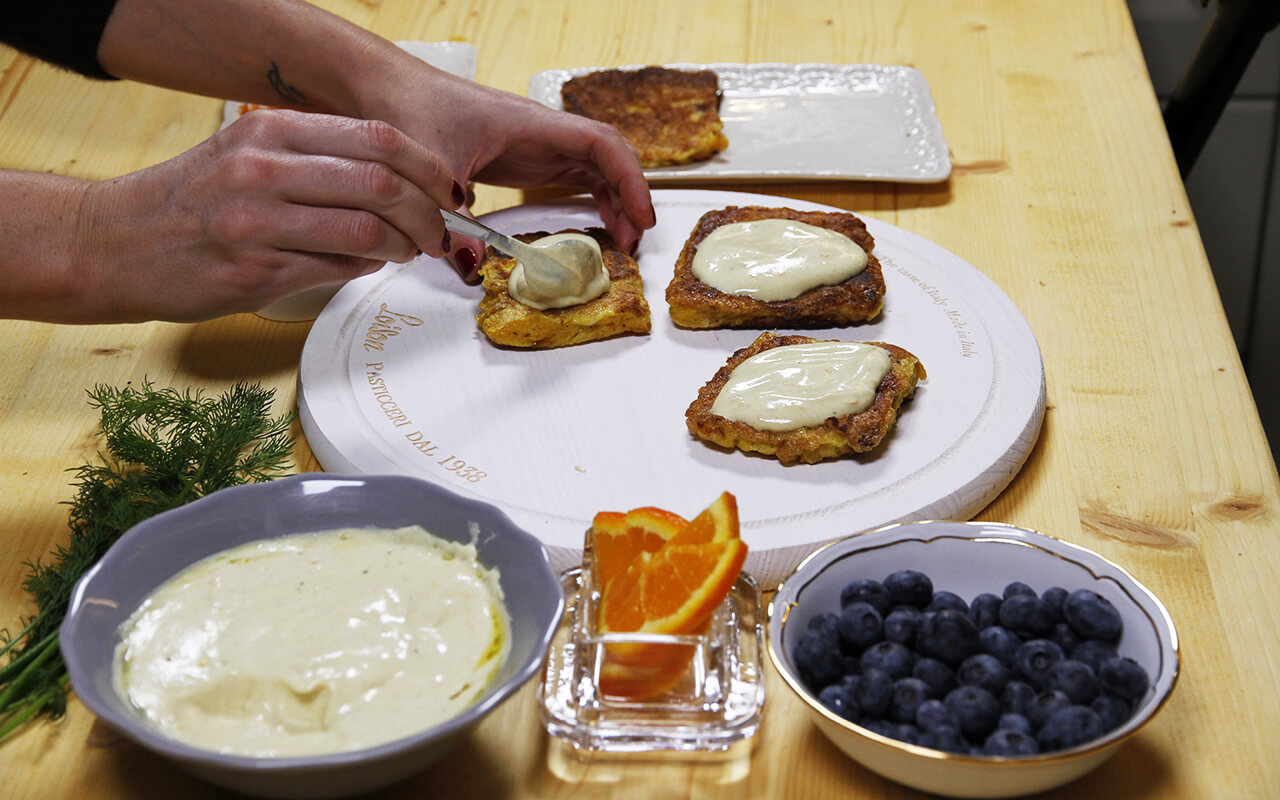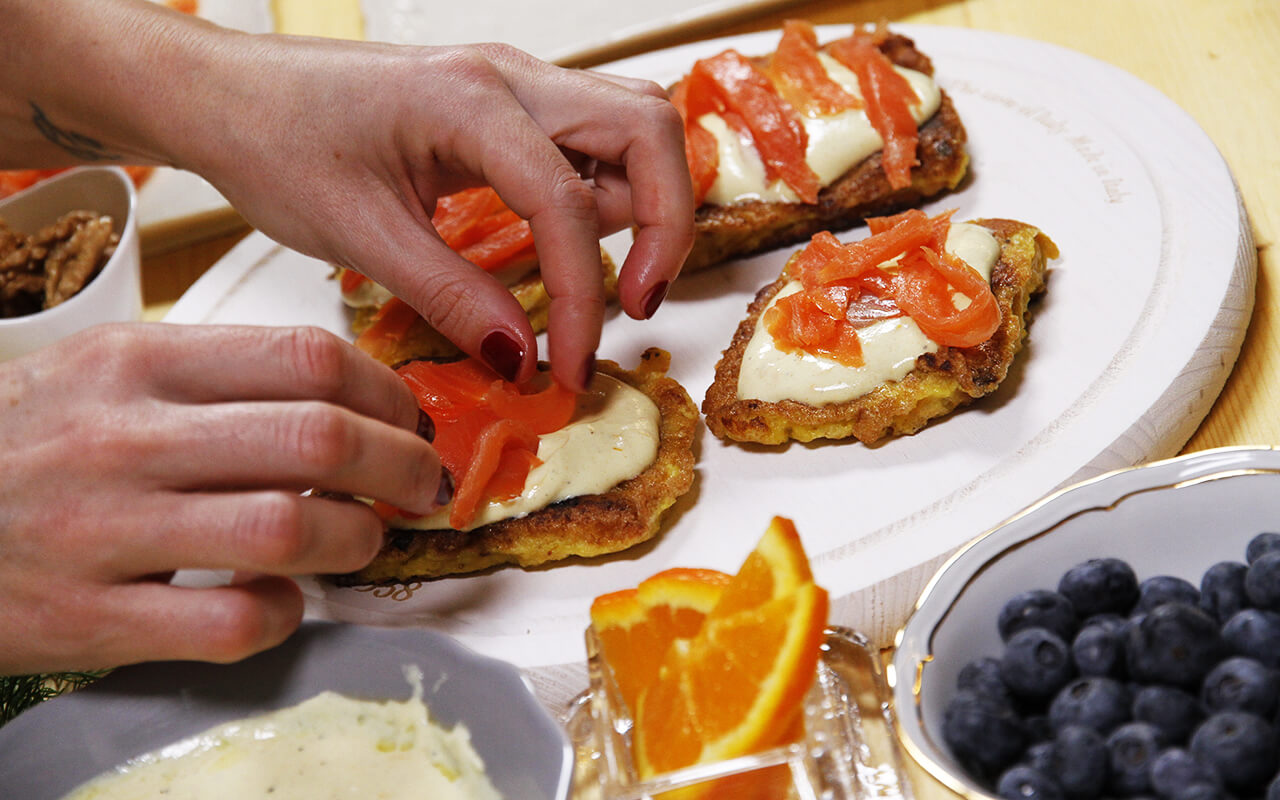 Plating
Place the French toast on a plate and decorate it with dill or fennel leaves.
Diletta's suggestion
If you cannot find dill or fennel leaves, you can use chive.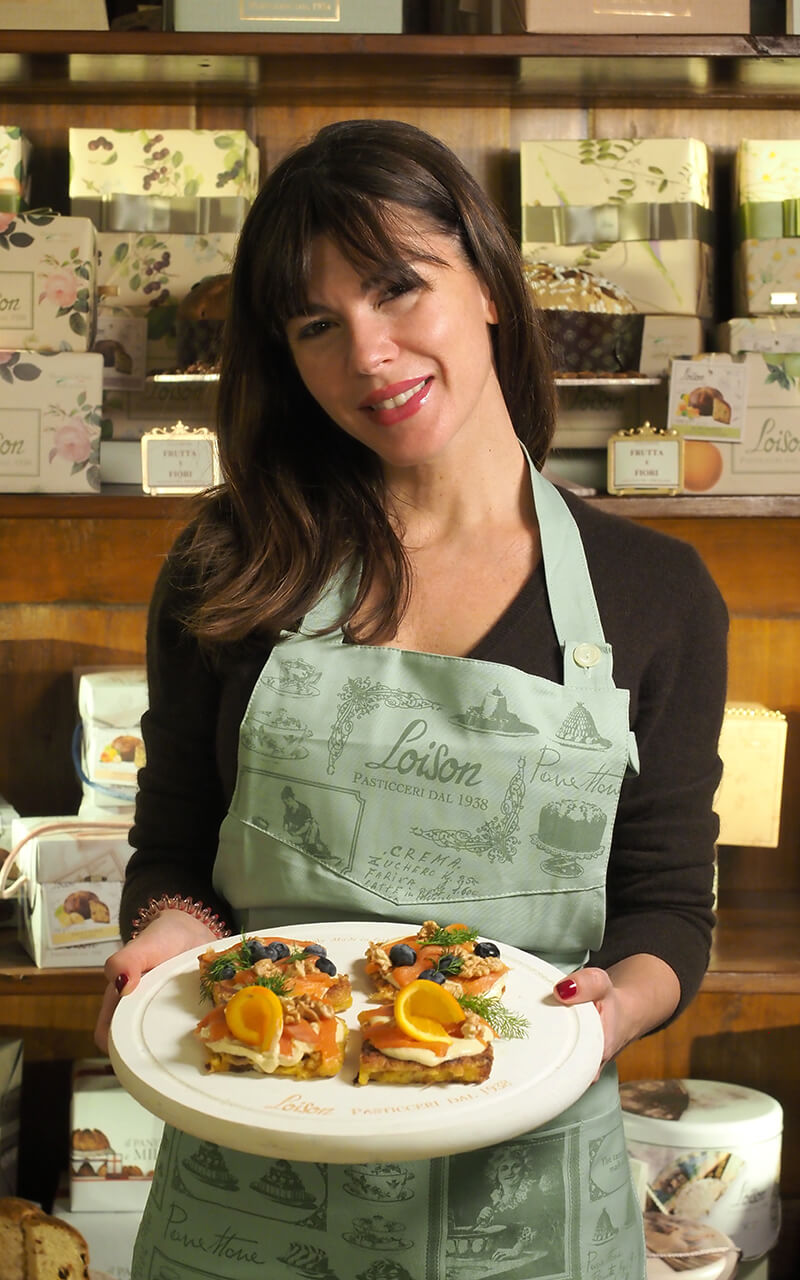 Enjoy!