A mouth-watering recipe ideal for recovering leftover slices of panettone: you'll look great with your friends!
Federica Cegalin, author of the cooking blog Il profumo del déjà vu, has prepared her Panettone-filled Chocolates for us!
Made in Loison recipes are "smart" ideas for using panettone in a simple and creative way, creating new sweet and savory dishes.
Subscribe to our YouTube Channel to discover new recipes and the sweet world of Loison!
The recipe
For this dish, you can read the instructions below or follow the video-recipe.
Ingredients
5 servings
100 g dark chocolate
3 slices of Loison black cherry Panettone
100 ml cherry liquor
Directions
Melt the dark chocolate in a bain-marie.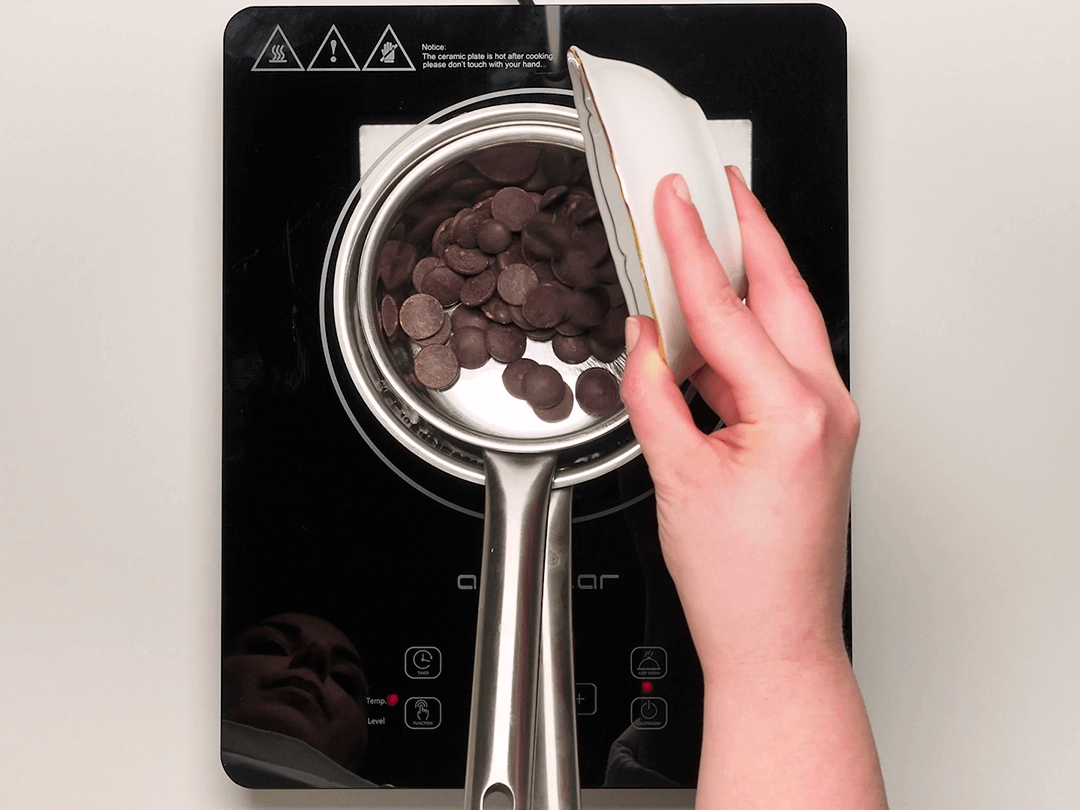 Coat all the walls of the molds with the help of a brush, place in the freezer for 5 minutes if necessary (depending on the thickness of the chocolate) repeat the coating phase with the chocolate.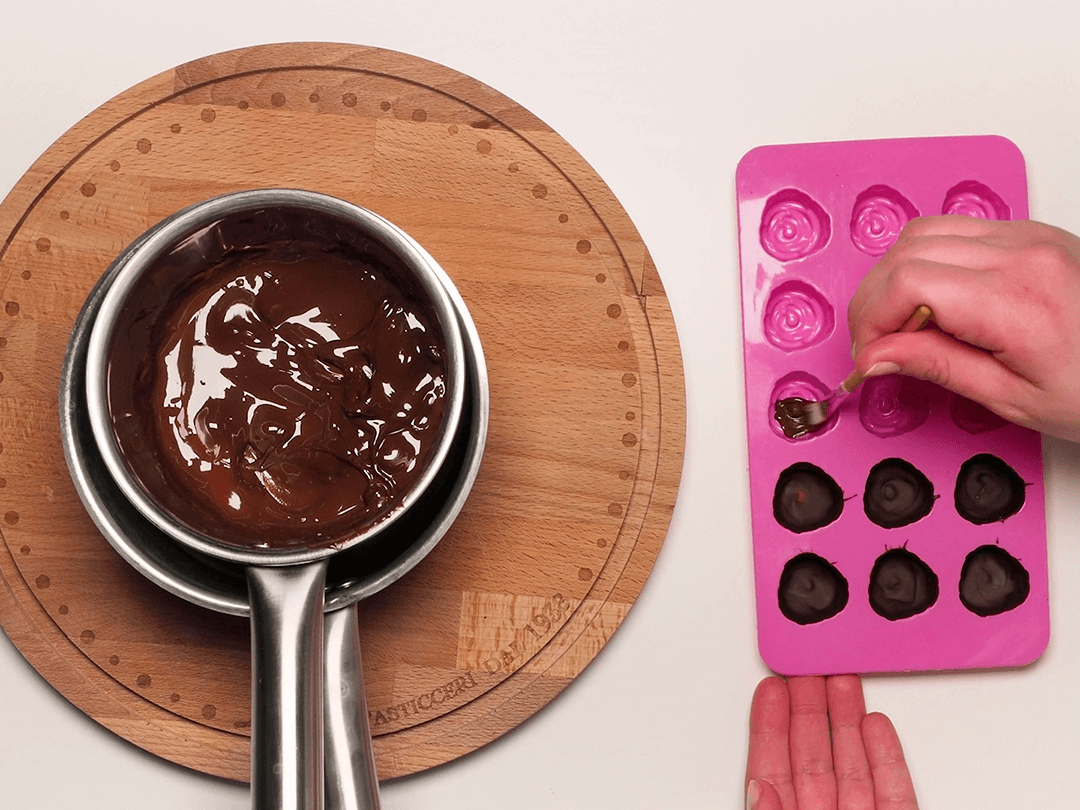 Crumble the panettone into medium-small pieces with your hands, add the cherry liquor and mix with your hands until it is homogeneous.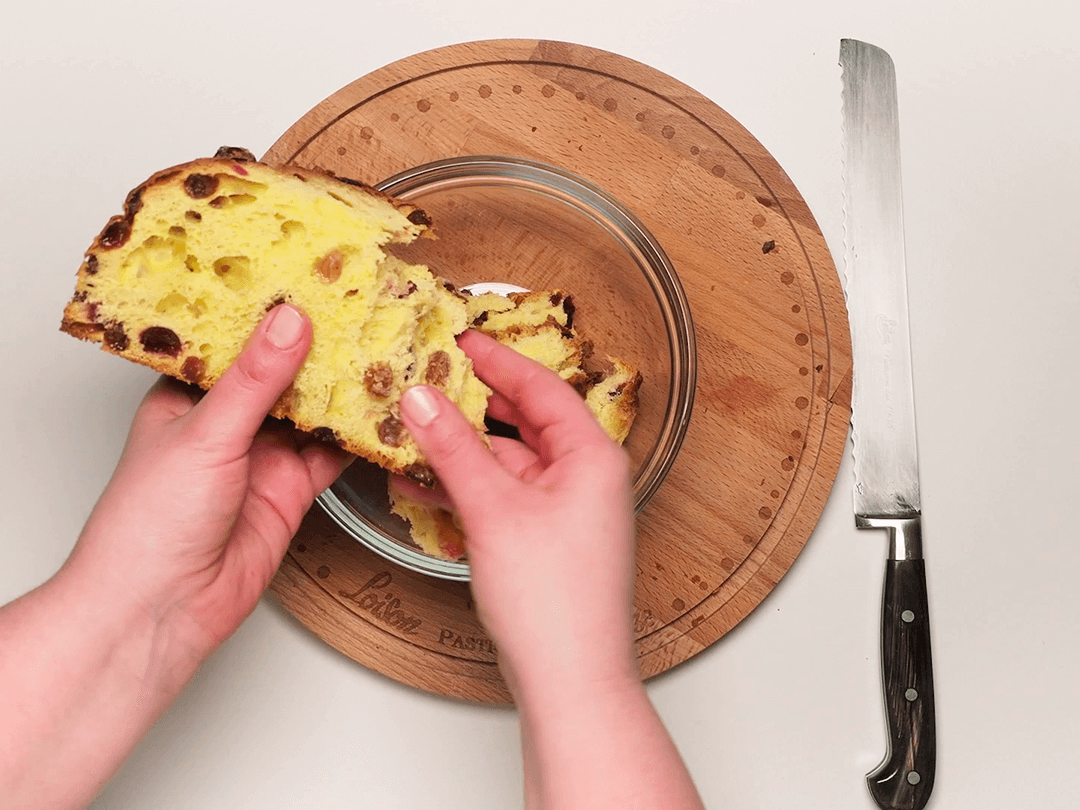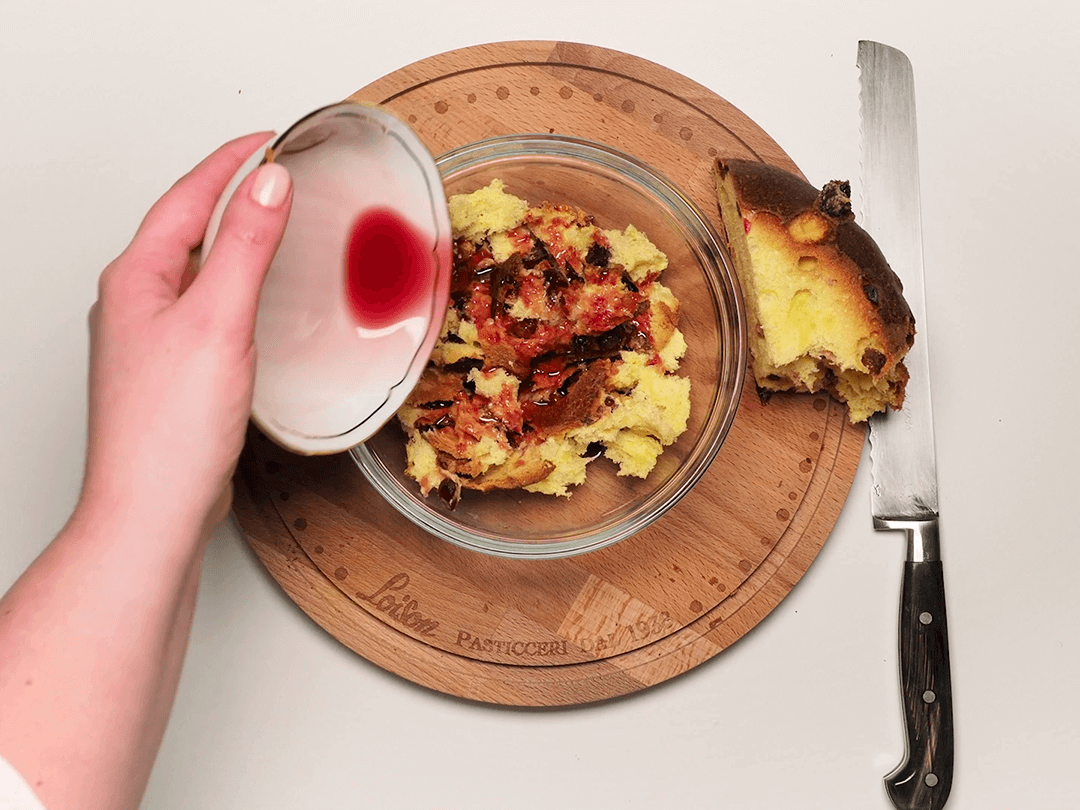 Take the chocolate-lined molds and fill them with the panettone, pressing it down with your fingers to about 2 mm from the edge.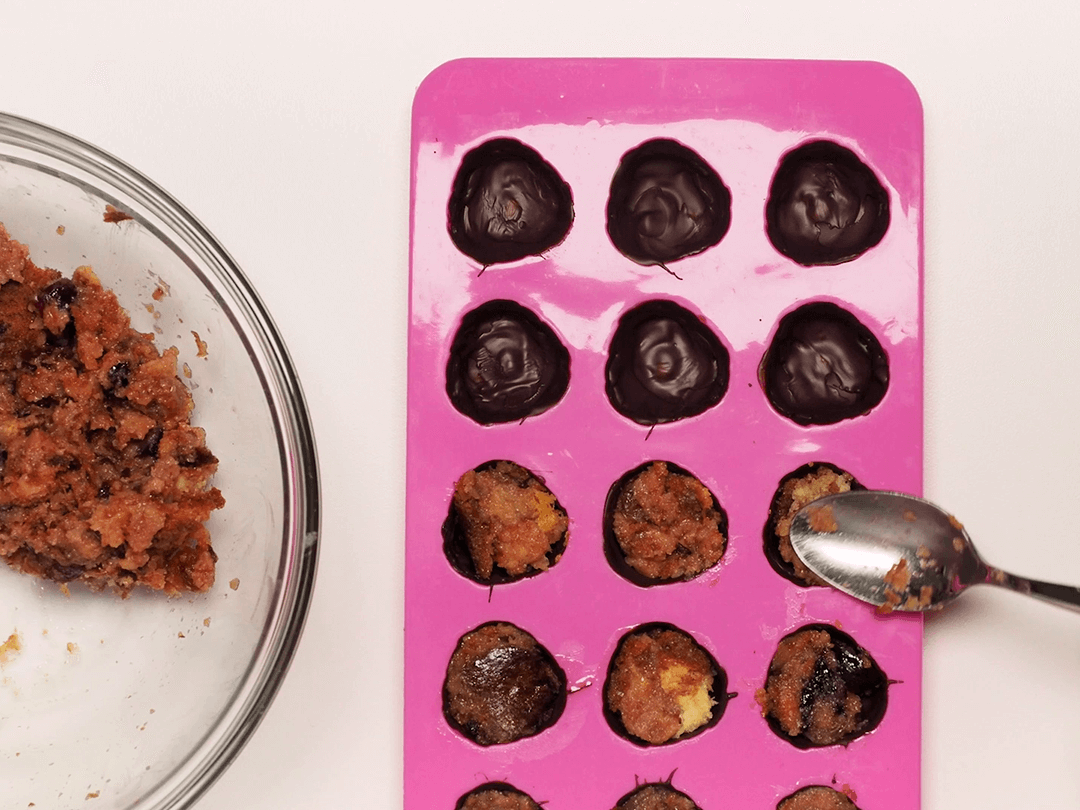 Cover the base with dark chocolate.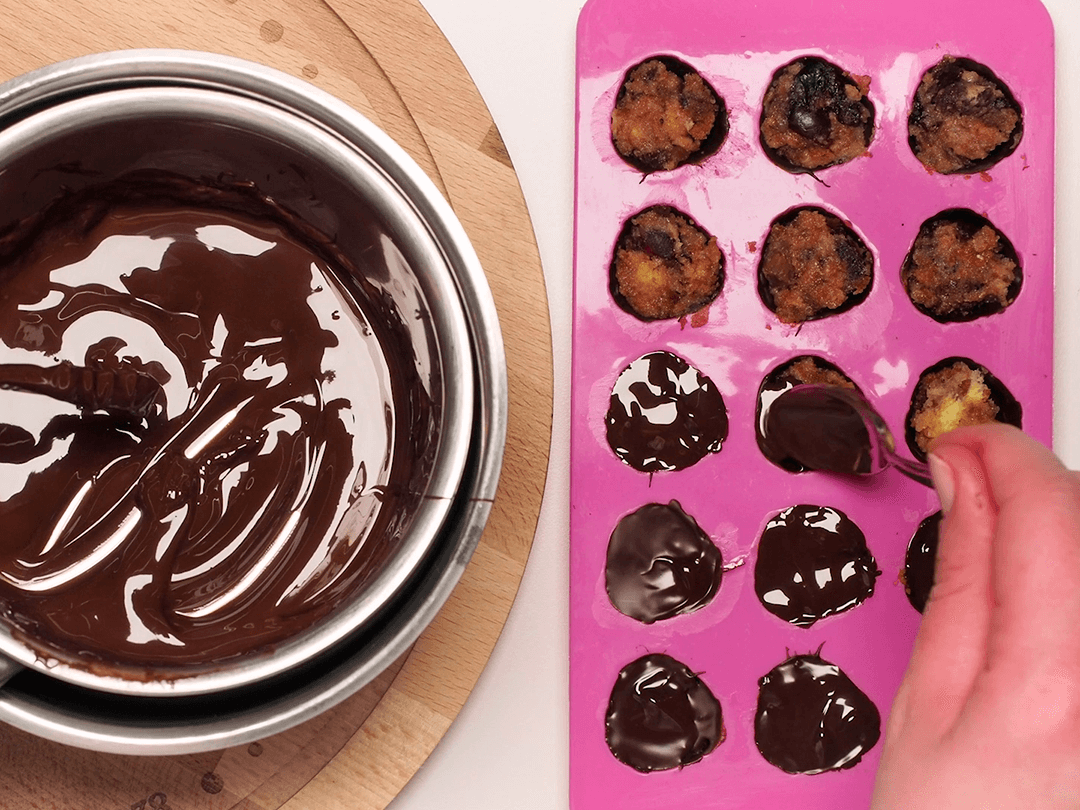 Place in the refrigerator for 14 to 20 minutes, allowing the chocolate to set, then turn out the chocolates.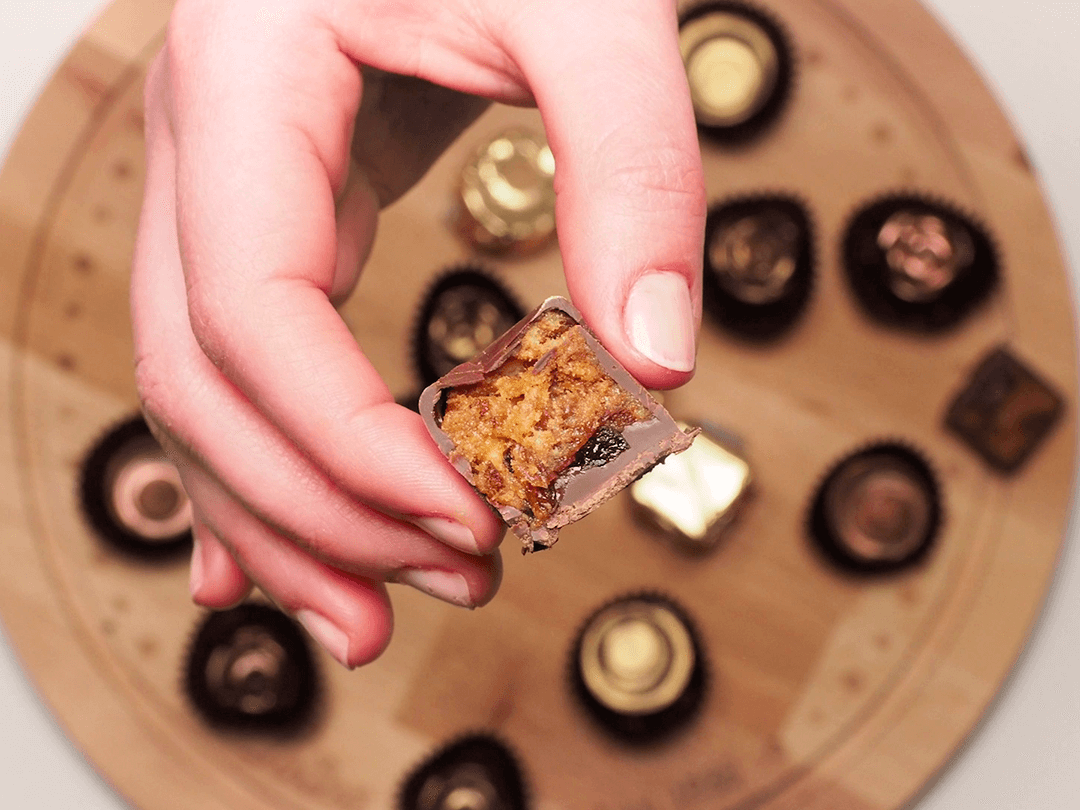 Chef's tip
To personalize the chocolates you can decorate them with different colored food powders.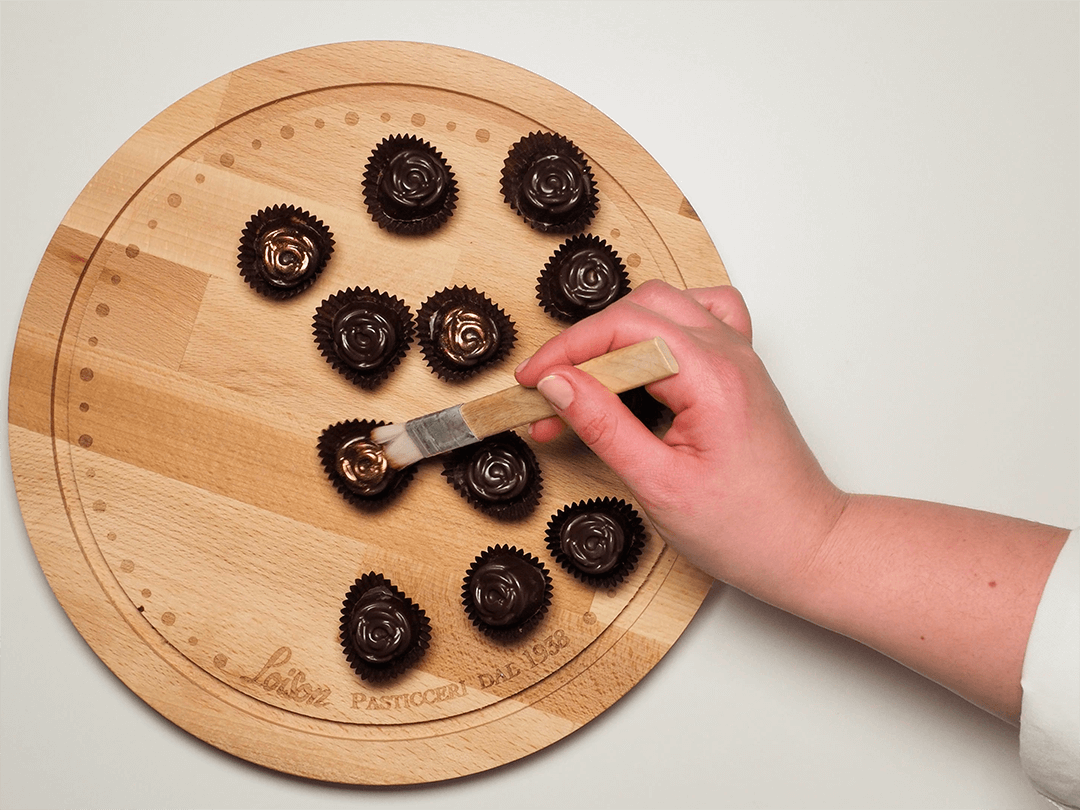 Bon appetit!