A tasty finger food prepared with seasonal ingredients, ideal for recovering leftover Panettone.
For "Made in Loison" recipes, chef Cristopher Carraro has prepared the Panettone croutons with pumpkin and truffle.
Made in Loison recipes are "smart" ideas for using panettone in a simple and creative way, creating new sweet and savory dishes.
Subscribe to our YouTube Channel to discover new recipes and the sweet world of Loison!
The recipe
For this dish, you can read the instructions below or follow the video-recipe.
Ingredients
Pumpkin
Loison Panettone
Butter
Black truffle
Aromatic herbs (sage, thyme and rosemary)
Directions
Cut the pumpkin in 4 large slices and put it in the oven for one hour at 180° C (350° F) with oil, salt and rosemary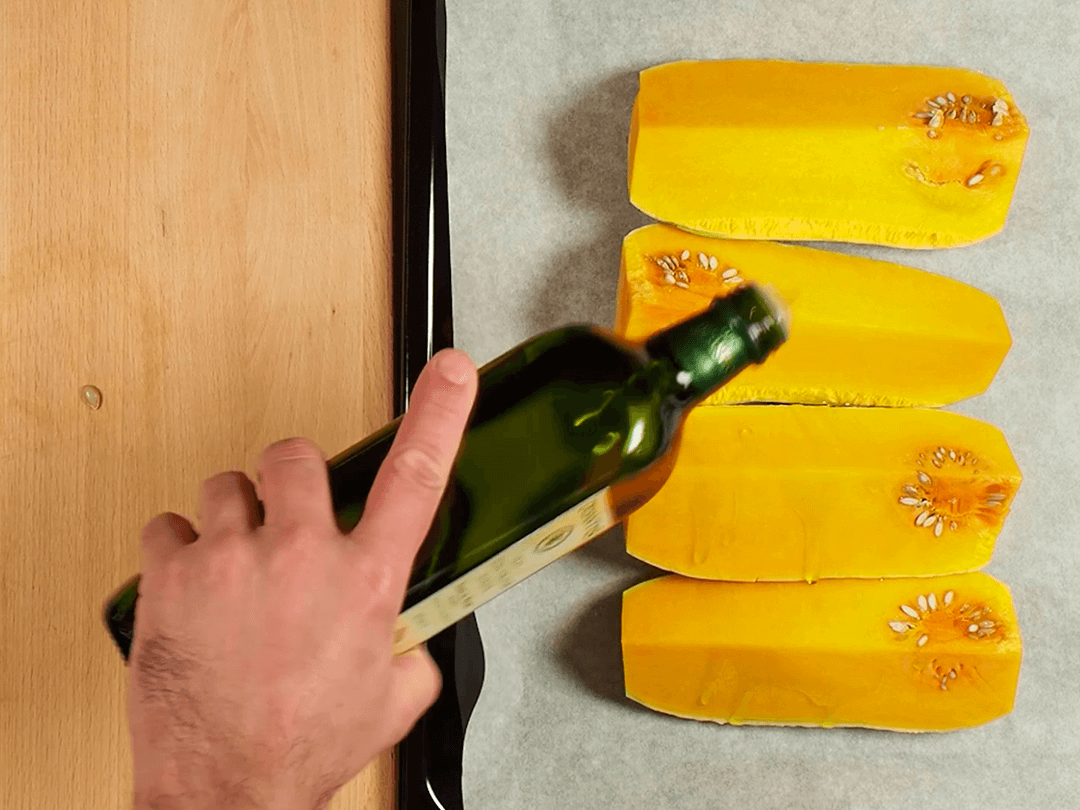 Remove the pulp from the pumpkin and put it in a glass bowl with oil, pepper, salt and thyme. Mash and mix everything together.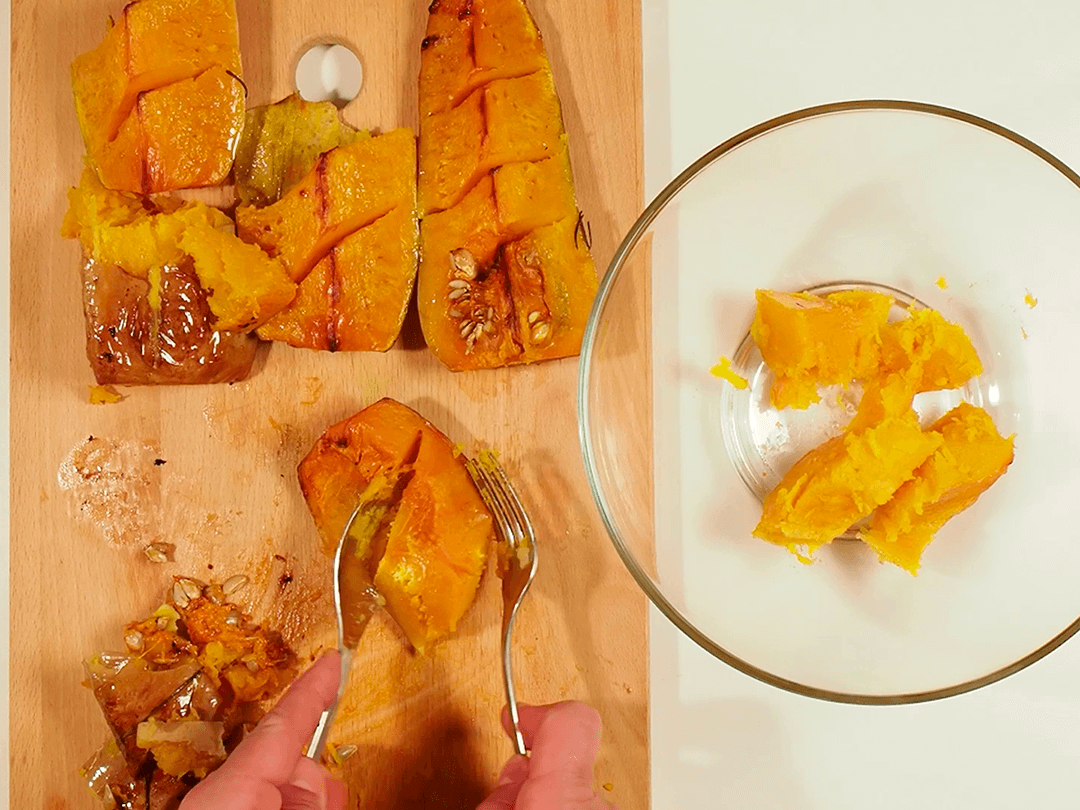 Cut the panettone into slices, trim and divide into rectangular slices. Then toast them on the grill or in the oven.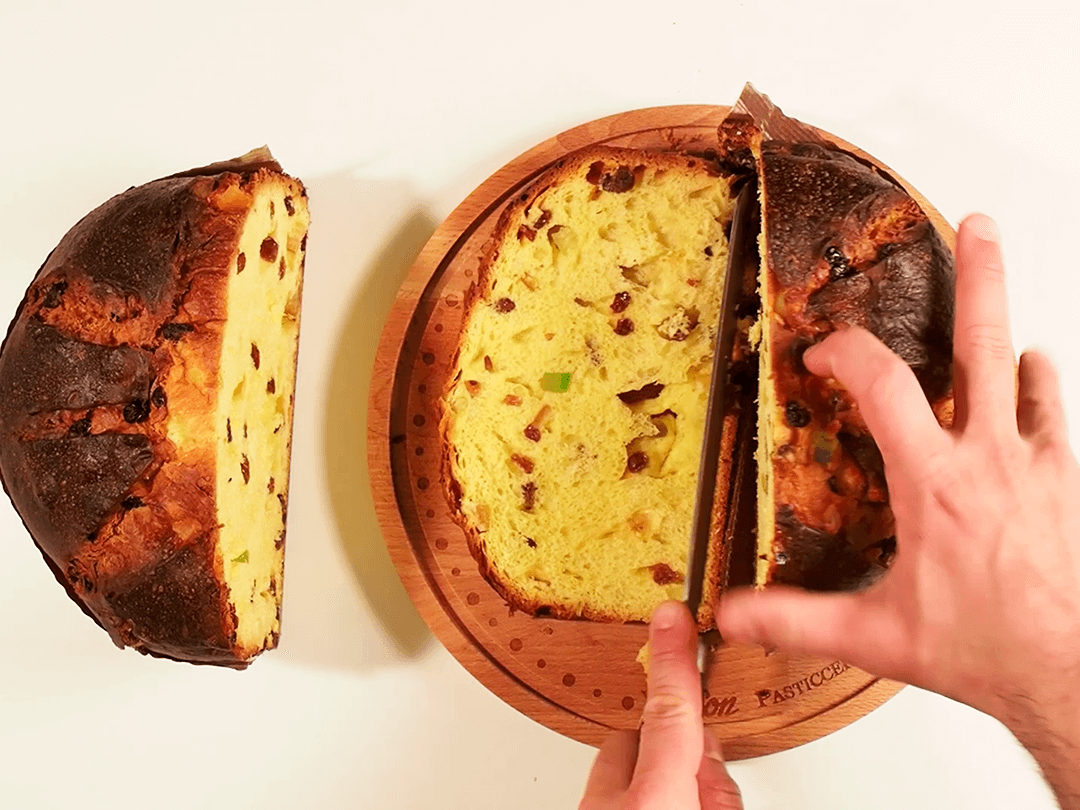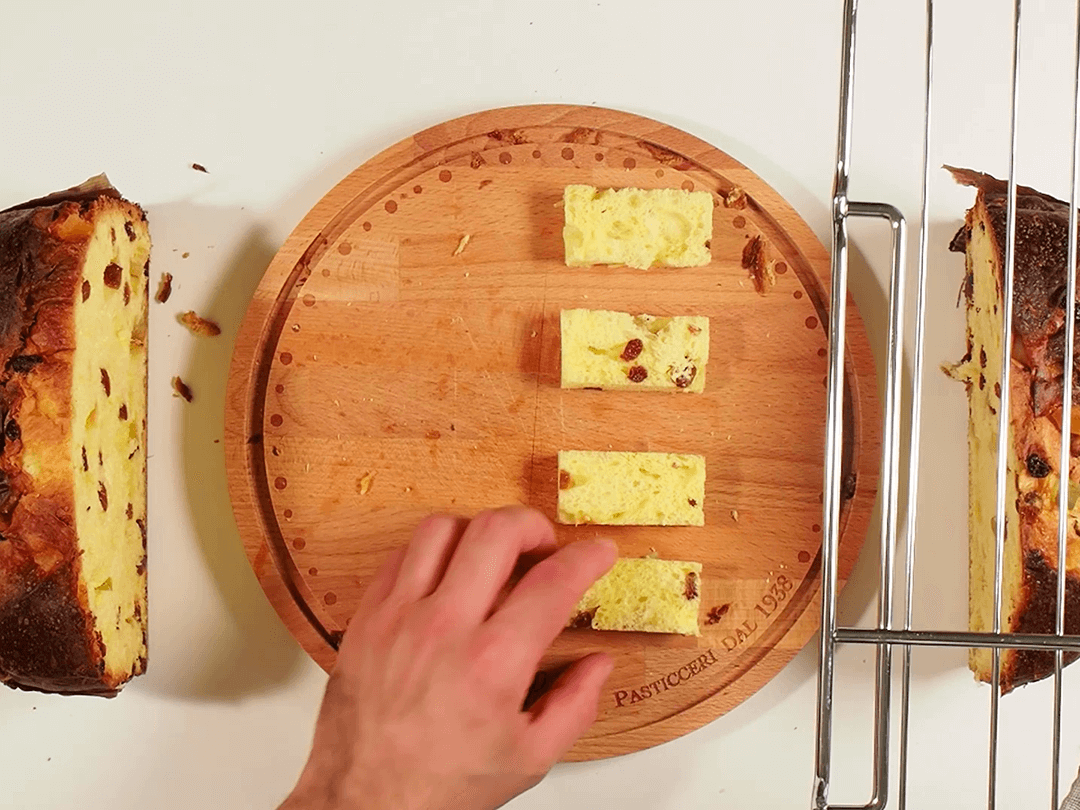 Slice the truffle.
Plating
Arrange the toasted Panettone slices on a serving plate, use two spoons to form small quenelles of pumpkin cream and place them on the croutons. Complete with the truffle.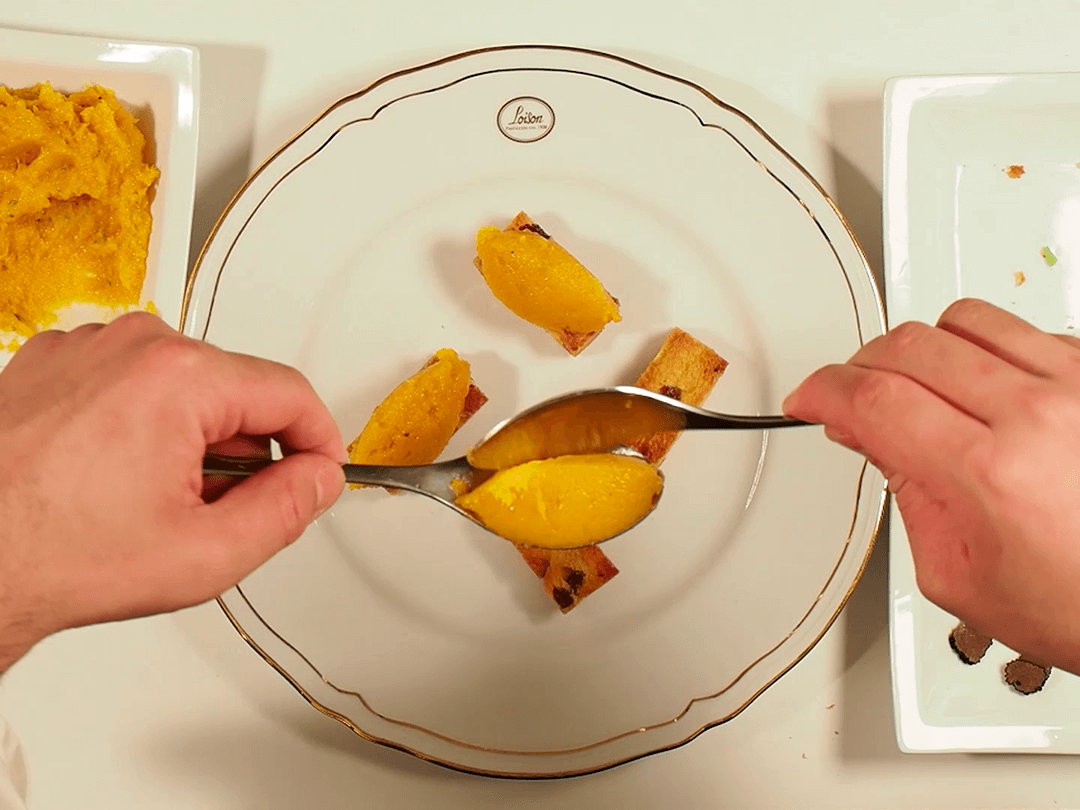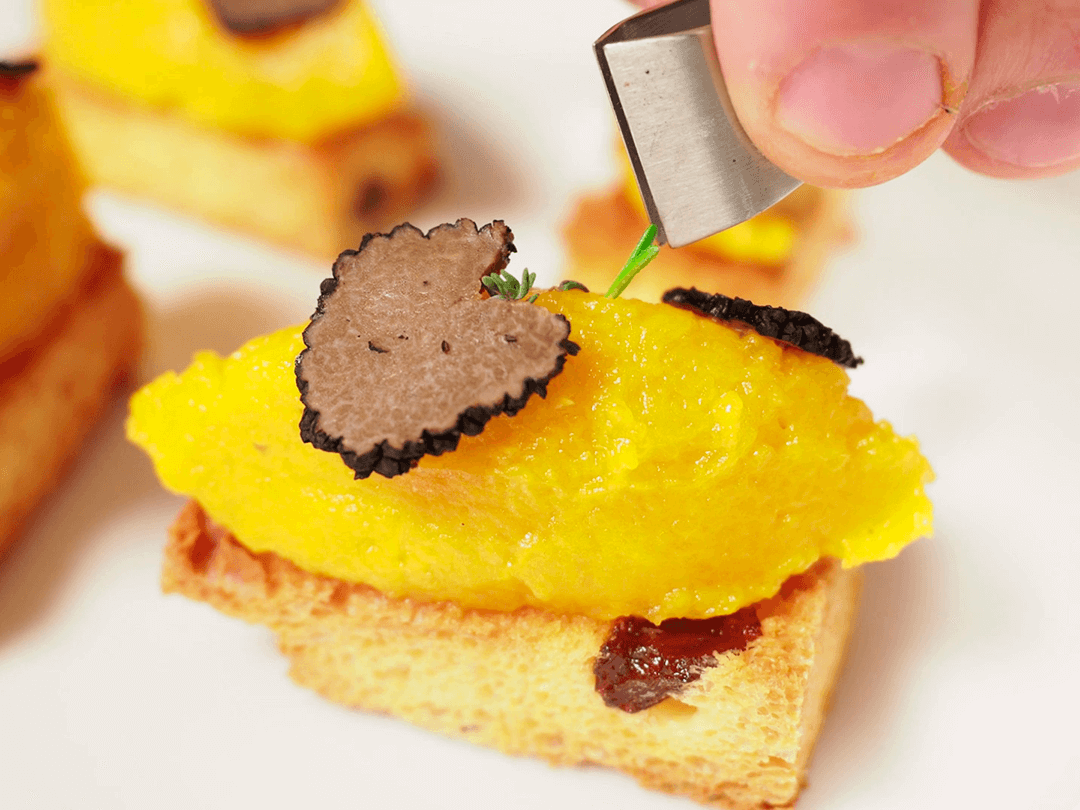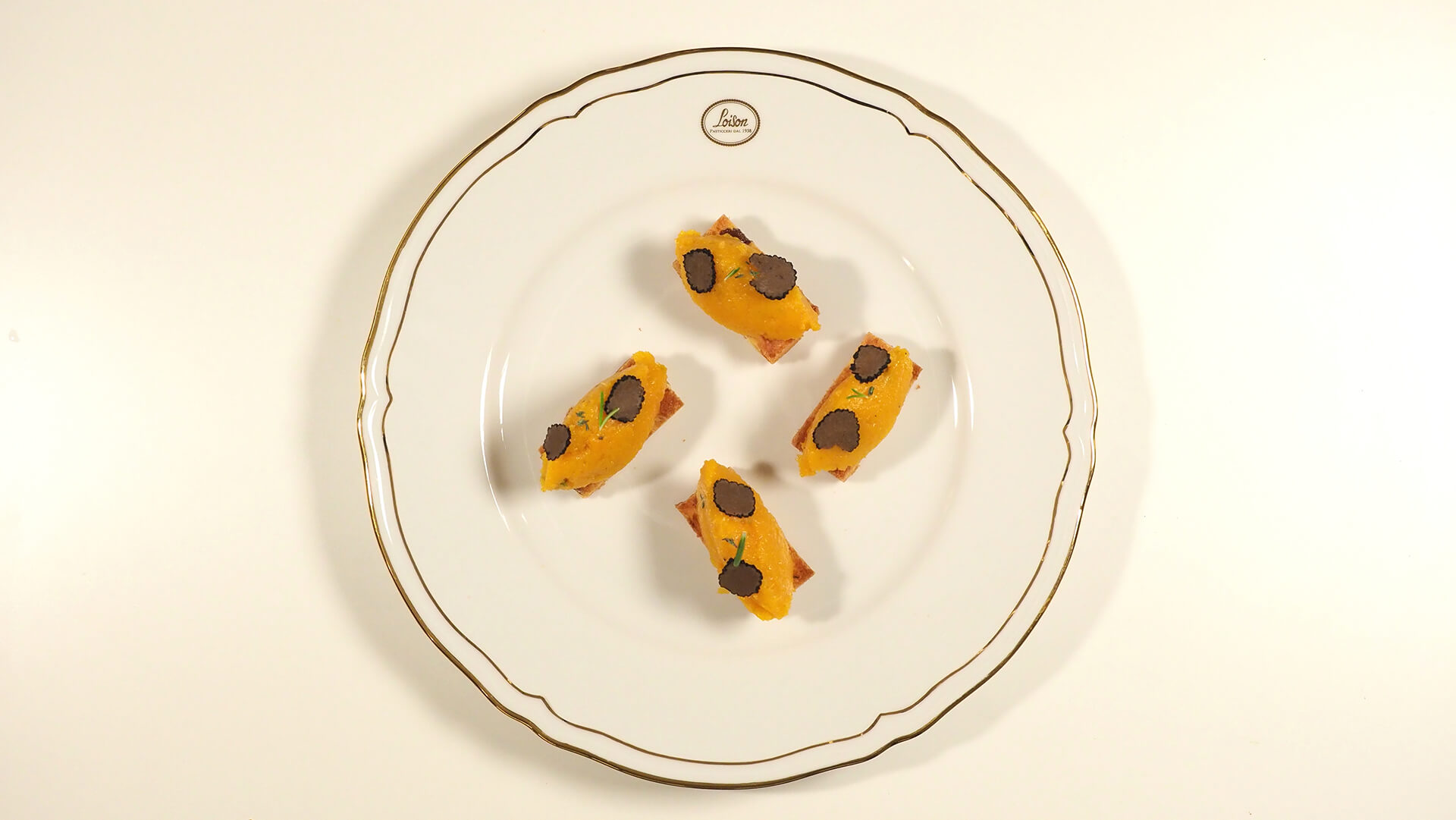 Bon appetit!