An easy and simple dish that combines panettone with fish to create a triumph of flavors
Martino Scarpa, chef of the Ai Do Campanili restaurant in Cavallino Treporti (Ve) proposes: Salmon Tartare with Mandarin-flavored Panettone bruschetta.
To learn more about Martino Scarpa click here. Remember also to subscribe to the YouTube Channel Loison Pasticceri: you will be updated with new video-recipes by our Chef Friends!
The recipe
For this dish you can read the instructions below or follow the video-recipe where the chef explains how to make it
Ingredients
4 servings
400 g of salmon flesh
240 g of salt
160 g of sugar
200 g of Loison Panettone with Late Ciaculli Mandarin
100 g of mascarpone cheese
50 g of red onion
50 ml white vinegar
Salt and pepper to taste
Olive oil to taste
Directions
Clean and fillet the salmon, removing the skin and all the bones*.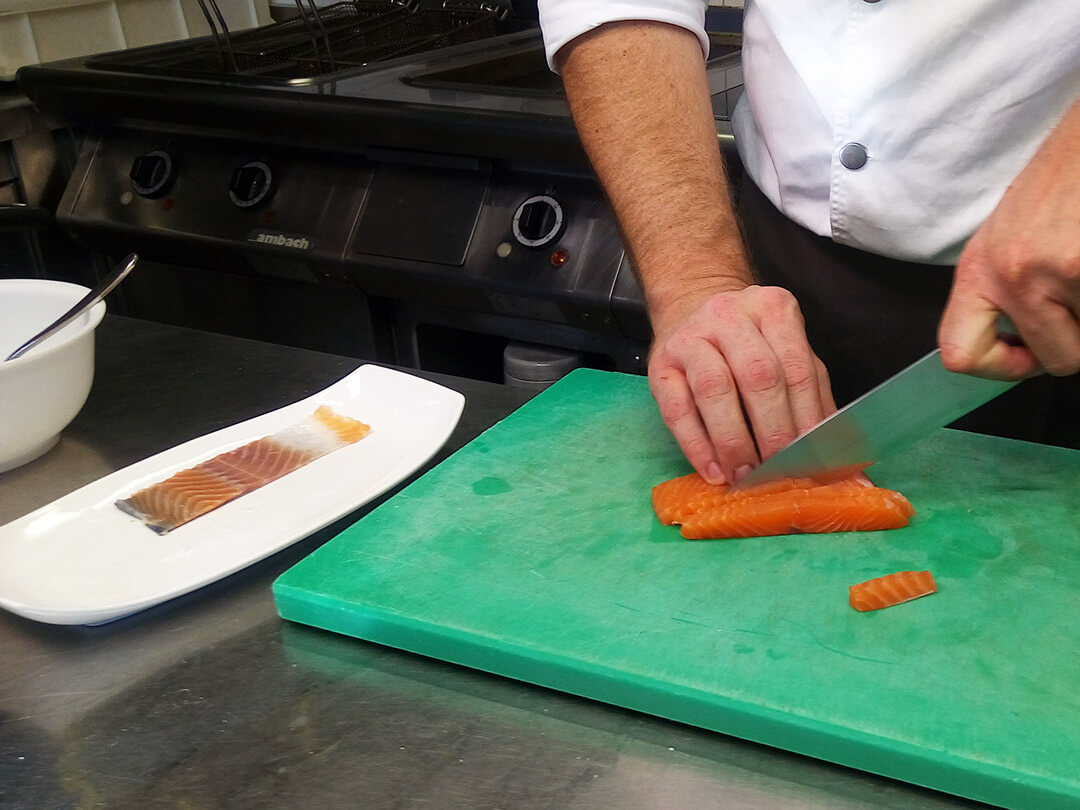 To marinate the salmon, calculate and mix 600 g of fine salt and 400 g of sugar per kilo of flesh: pour the mixture onto a baking tray, place the salmon on top and cover well; leave in the refrigerator for 12 hours.
After the time has elapsed, rinse the salmon, dry it well and cut it into cubes of about 1-2 centimeters, and with the use of the espresso smoker, lightly smoke.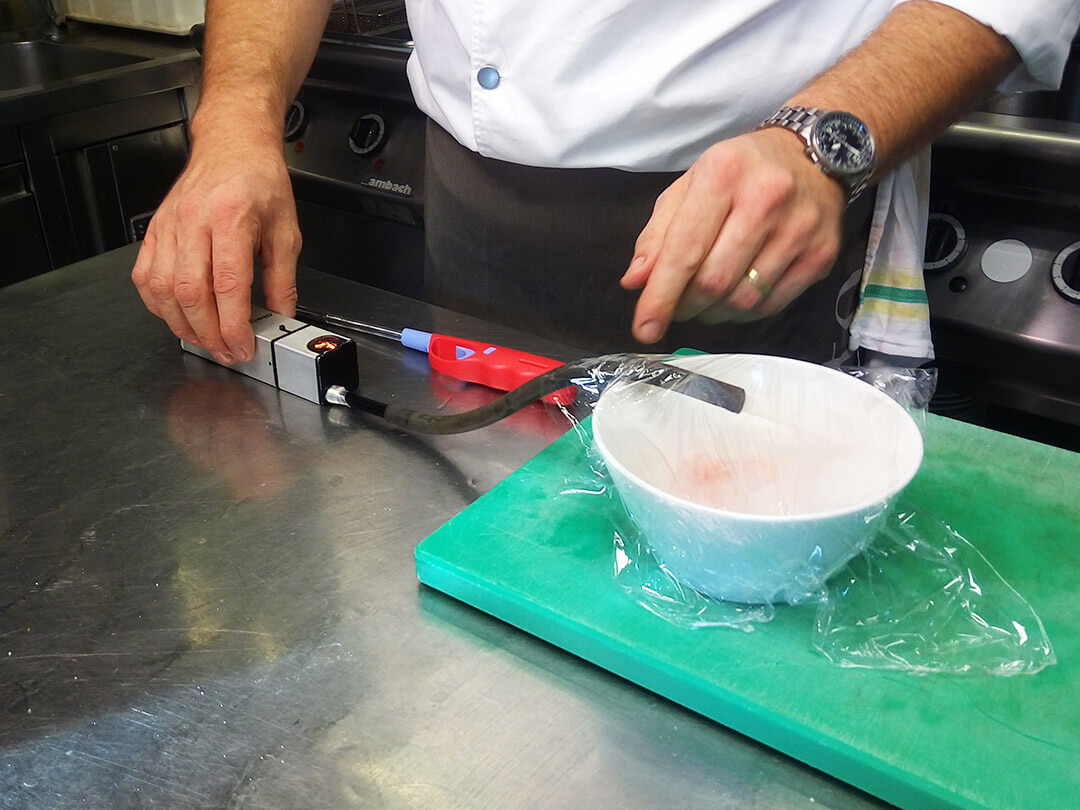 Cut two slices of panettone into 1-2 cm cubes, bake in the oven for 30 minutes at 170°C with a little oil and a pinch of salt until golden brown.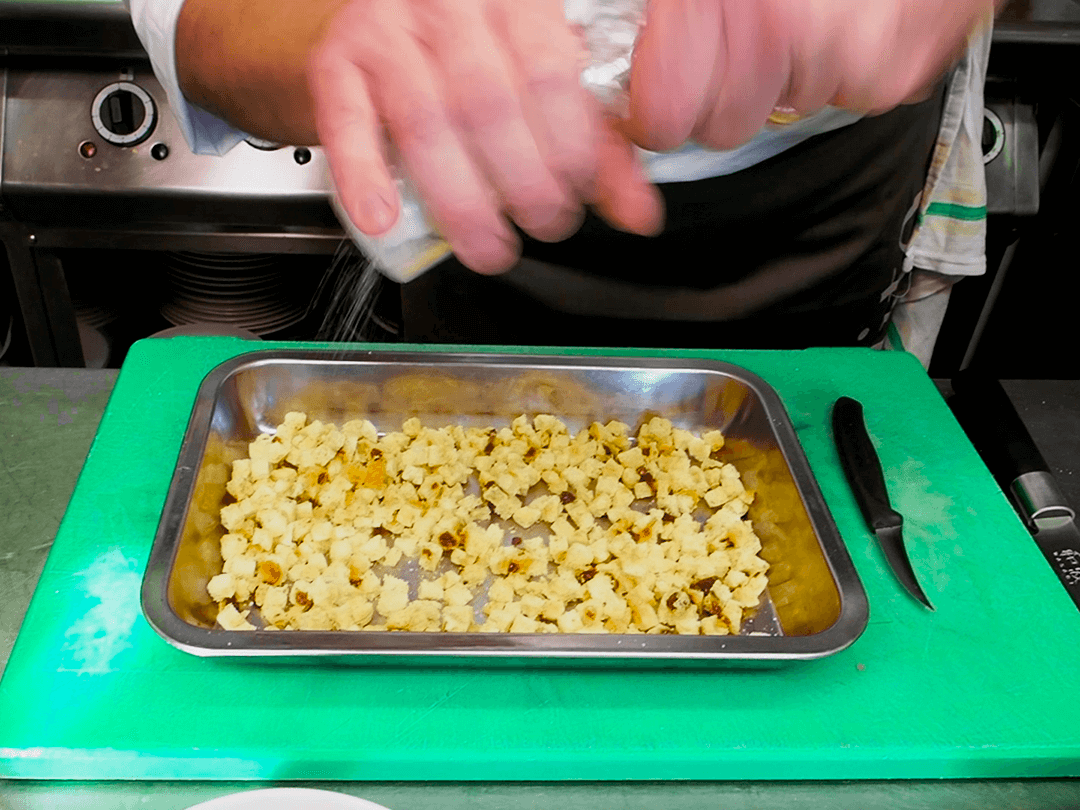 Season the mascarpone cheese with salt, pepper, olive oil and put it in a sac à poche.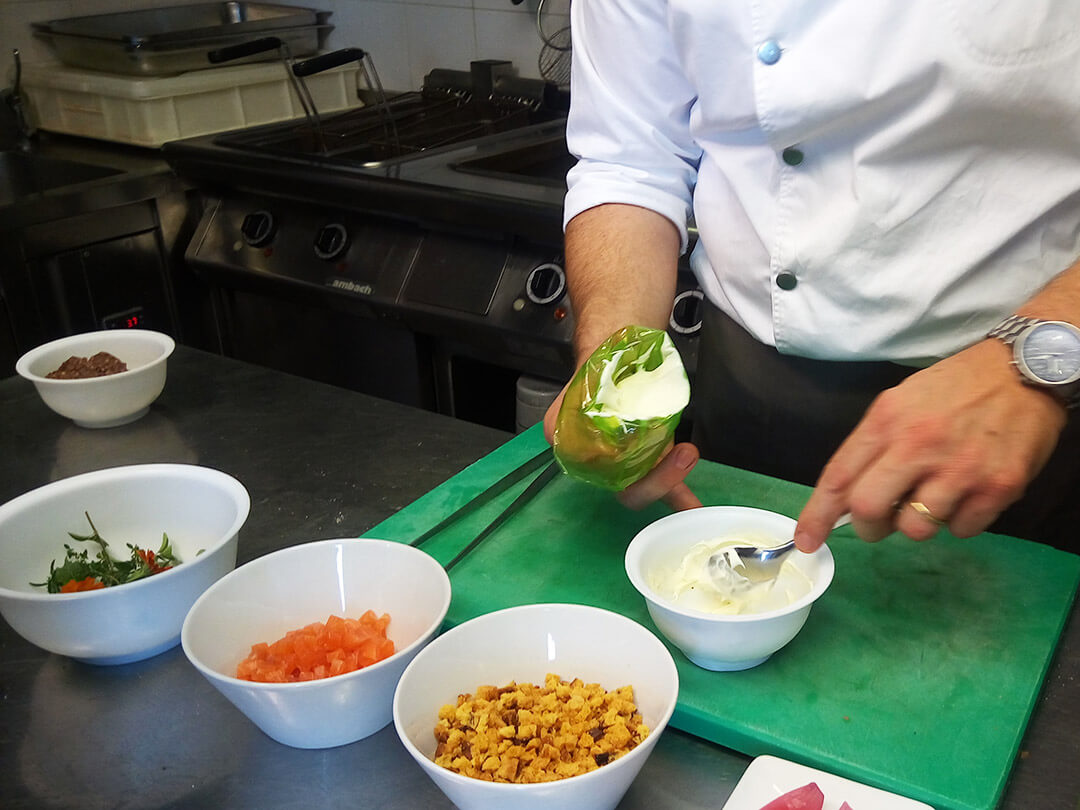 Cut the onion into slices and blanch them for one minute in a solution of half a liter of water, 50 ml of white vinegar, salt and a pinch of sugar.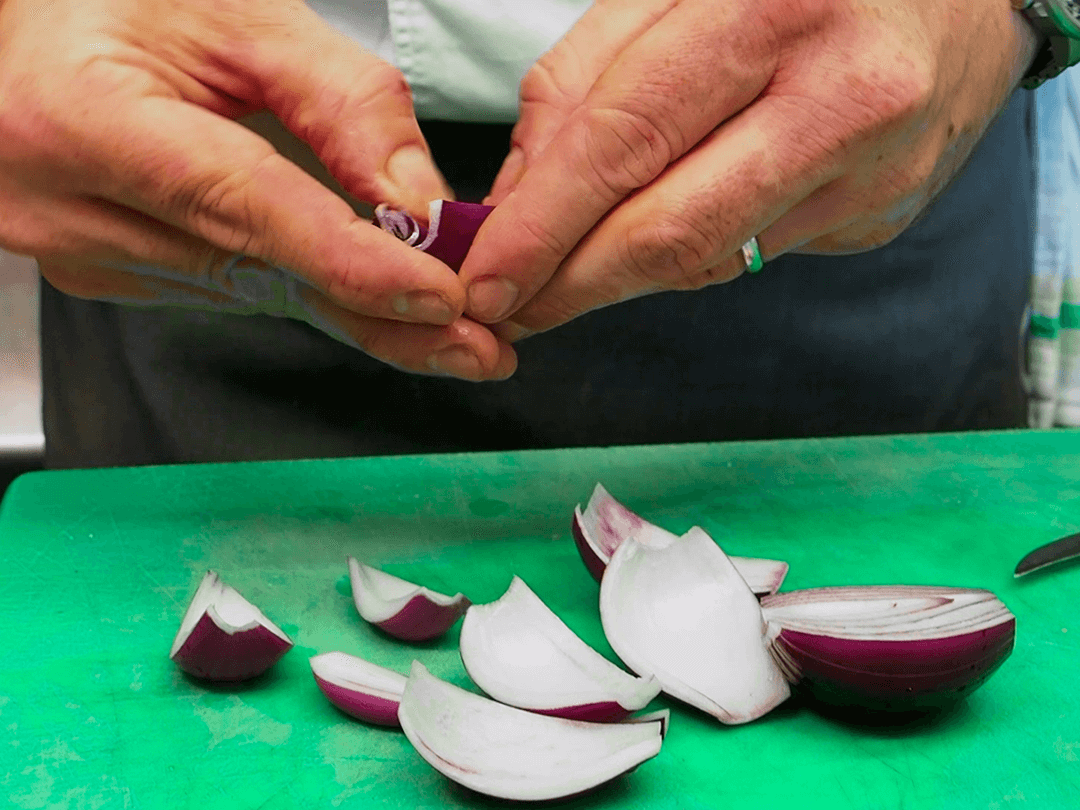 Chef's Tip
If you are not sure if you can clean and fillet the fish properly, ask your trusted fishmonger to help you. For those who do not have a smoker, simply place the salmon on one side of a high baking pan, while on the other side place a few wood shavings burned separately and then poured lightly into the pan; cover with aluminum foil for 5-7 minutes).
Plating
With the help of a pastry cup place the toasted panettone cubes, then the salmon tartare and finally with a sac à poche garnish with clumps of seasoned mascarpone. Decorate as desired with herbs and edible flowers.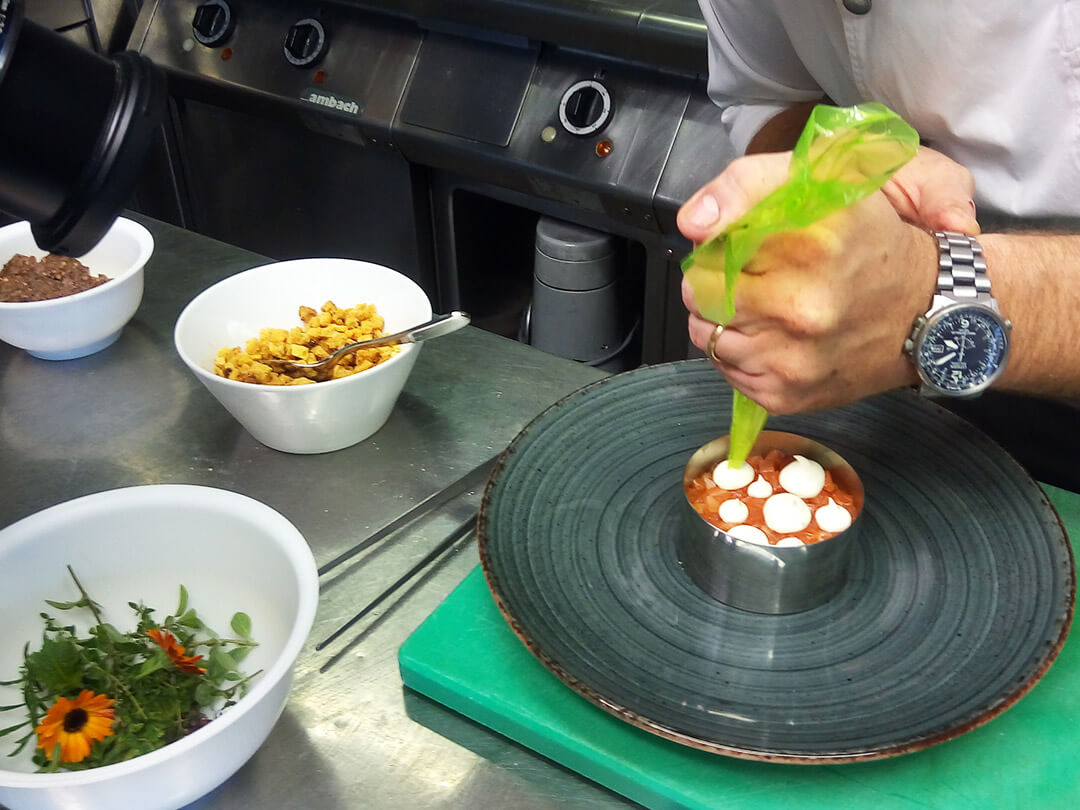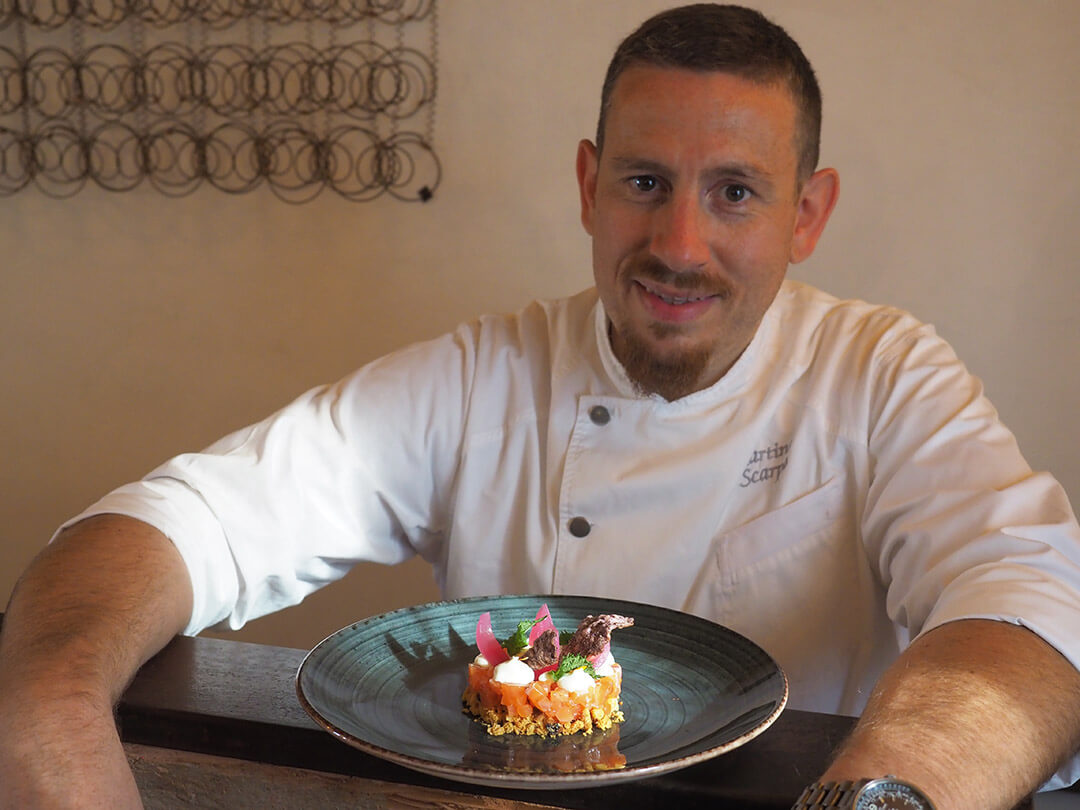 Bon appetit!