Chef Enrico Bartolini was awarded his first Michelin Star at the age of 29 and his second at 33, making him an internationally renowned chef.
His career
During his training abroad, Enrico Bartolini distinguished himself in the kitchens of Paris and London, while in Italy he grew professionally under the wing of Massimiliano Alajmo. He then took over the management of the restaurant Le Robinie in the Pavia and later of the Devero Ristorante in the province of Monza Brianza. Intuition, creativity, seriousness, ambition and entrepreneurial curiosity, together with a passion for his work, led Enrico to distinguish himself during his training abroad. He then took over the management of Le Robinie restaurant in Pavia, where he obtained his first star. In 2010 he took over the management of the prestigious Devero Ristorante and Dodici24 QuickRestaurant inside the Devero Hotel in Cavenago Brianza (MI). In February 2013 he was chosen by the prestigious Maison de Champagne Krug as a partner in the Krug en Capitale Milano project, the first example of a temporary restaurant in Italy, built on the 27th floor of the Diamante skyscraper in the new futuristic Porta Nuova district. In 2016 he moved to Mudec in Milan, opening the Enrico Bartolini restaurant on the third floor, which immediately won two Michelin Stars, and also taking over the management of the Bistro.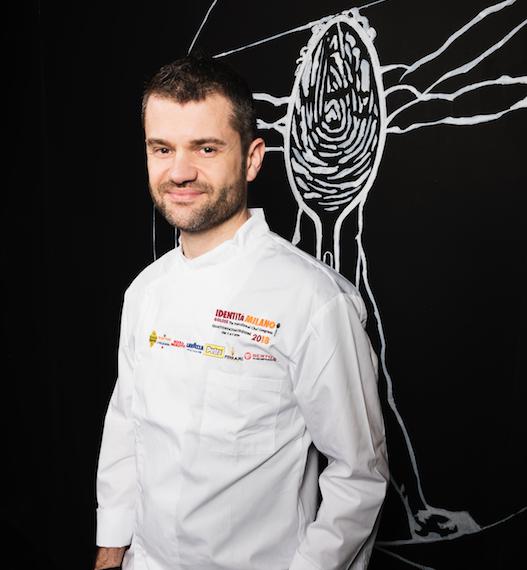 At the same time he also opened Casual Ristorante in Bergamo Città Alta, one Michelin Star, and Ristorante Glam Enrico Bartolini in Venice at Palazzo Venart. He also took over the management of the entire catering part of l'Andana in Castiglione della Pescaia, both the La Villa restaurant and the Trattoria Toscana, which is now called La Trattoria Enrico Bartolini (one Michelin Star).
His restaurant
Not a casual choice, which finds in MUDEC an elective affinity and maximum coherence with our CONTEMPORARY CLASSIC philosophy. This important choice implies the implementation of great creativity and international contemporaneity, of an opening towards the new frontiers of gastronomy, and of a new challenge to continue the path that has rightfully brought us into the elite of great chefs. The restaurant has been furnished according to the simple but at the same time refined style that has always belonged to us. Riva Mobili D'Arte of Meda created a bespoke white boiserie and Catellani&Smith took care of the lighting design, creating an elegant and joyful effect.

The Restaurant
Ristorante Mudec
Via Tortona 56
20144 Milano MI
02 8429 3701
Languages: Italiano - Inglese - Francesce
Open: Lunedì-Sabato
Opening time: Dalle 12.00 alle 14:30 - Dalle 19:30 alle 22:30