Tired of the usual ice cream? Indulge yourself in these unusual pairings between ice cream and butter biscuits!
In collaboration with the ice cream parlor Ciokkolatte in Padova, we created four combinations of ice cream and butter biscuits. Here they are:
If you want to know more about Ciokkolatte ice cream parlor, click here!
The recipe
Directions
Criollo Chocolate ice cream with Loison Bacetto Biscuits and Rum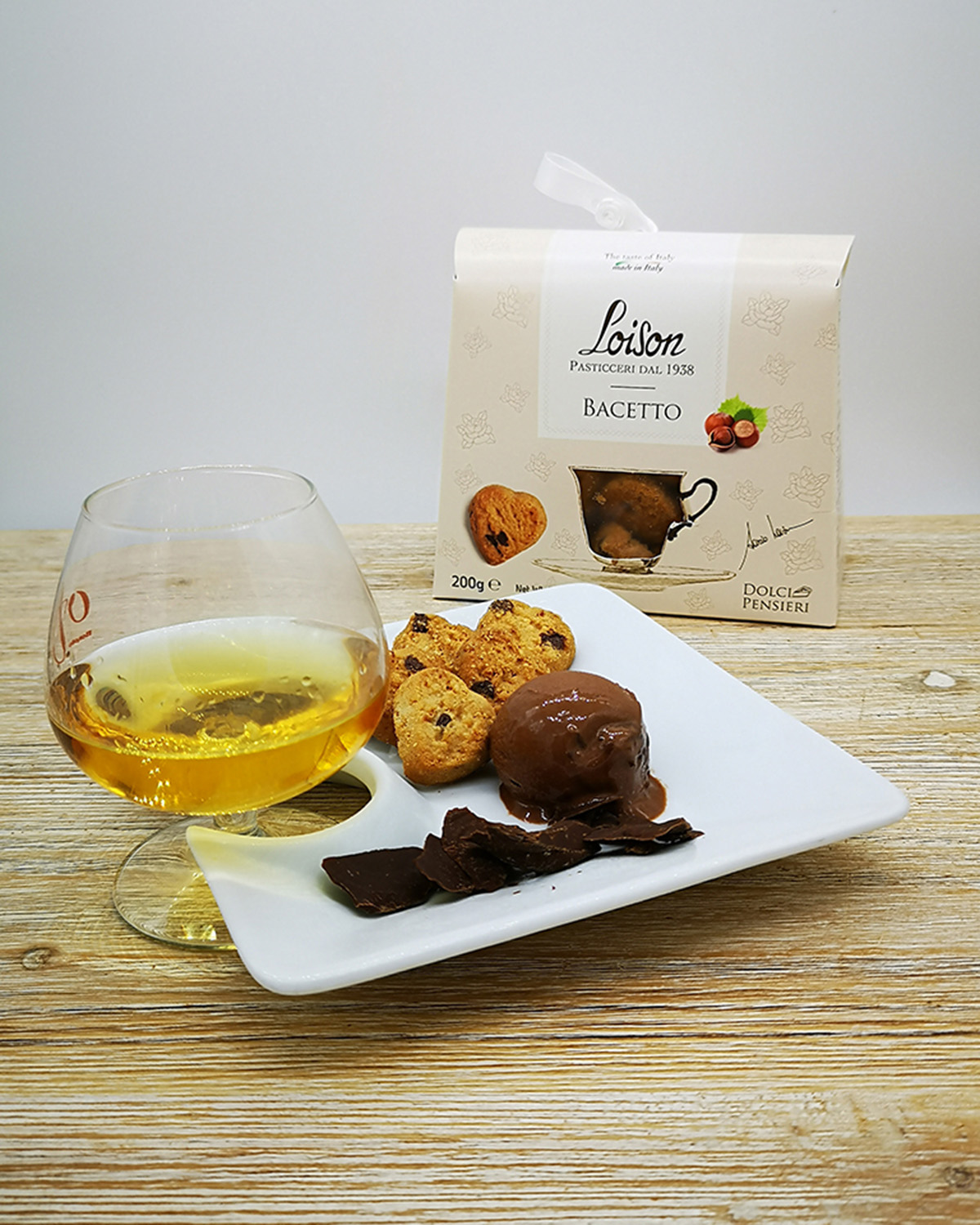 This ice cream flavor was made with selected ingredients such as the Criollo chocolate, a rare and exquisite cocoa variety without tannins, and the Venetian bio mountain milk. With the smoothness and the rich Criollo chocolate taste, we paired the Loison Bacetto butter biscuit, which has a smooth and full character released by the cocoa pearls and by the Piedmontese PGI hazelnuts. To complete the whole, a little aged rum from Guatemala, so that the ice cream smoothness and the important and persistent biscuit flavor come together with a brilliant balance.
Pistachio ice cream with Loison Chamomille Biscuits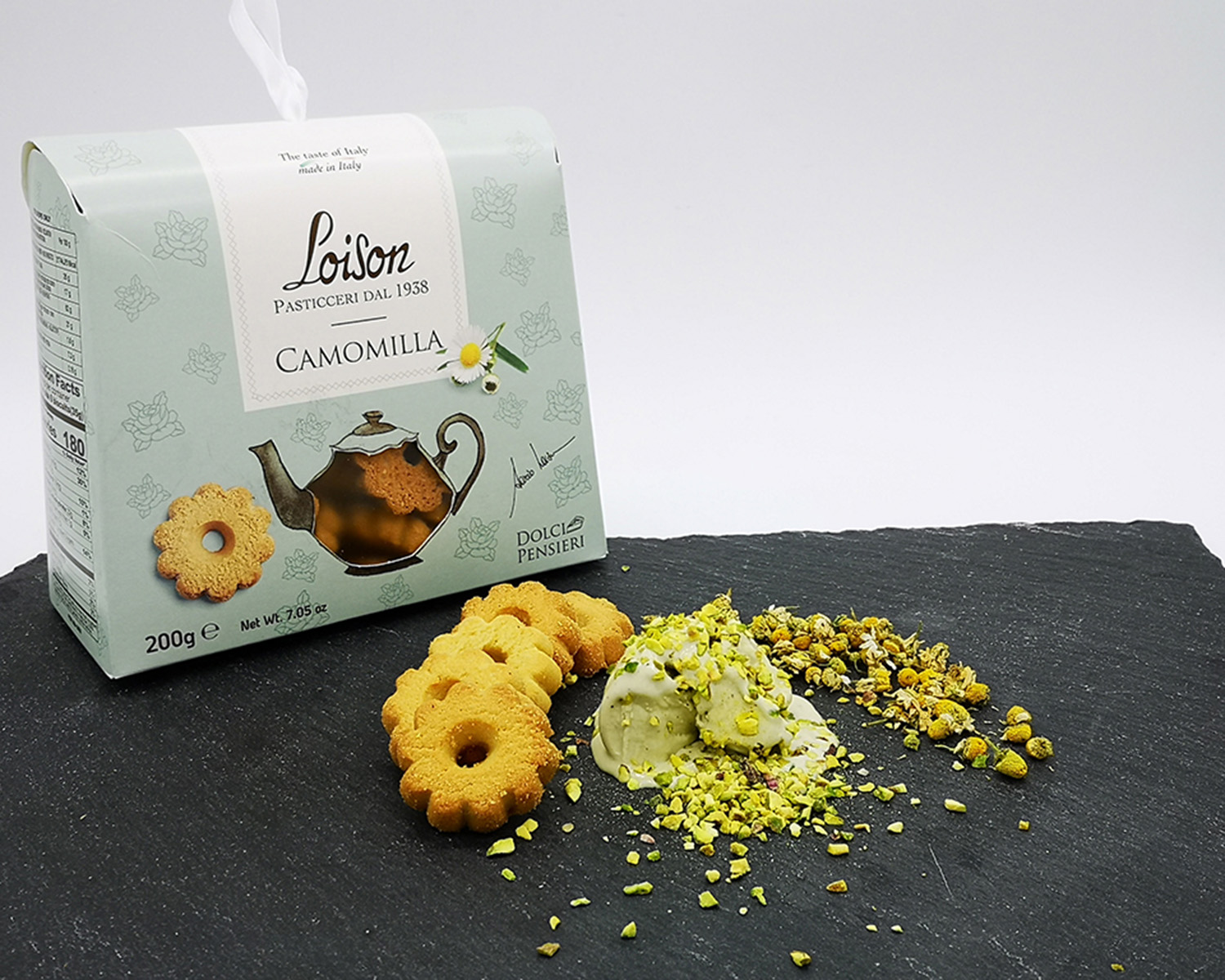 The Pistachio flavor is one of Ciokkolatte's strong points. It is made with top-quality ingredients such as the 100% Gluten Free Sicilian pistachio and the Venetian bio mountain milk. The pistachio flavor was paired with Loison Chamomile Biscuits to add an aromatic note to the classic pistachio taste: the ice cream flavor is assisted by the chamomile's floral notes and the honey's sweetness and is completed by the biscuit's buttery note.
Gin cream with Loison Licorice Biscuits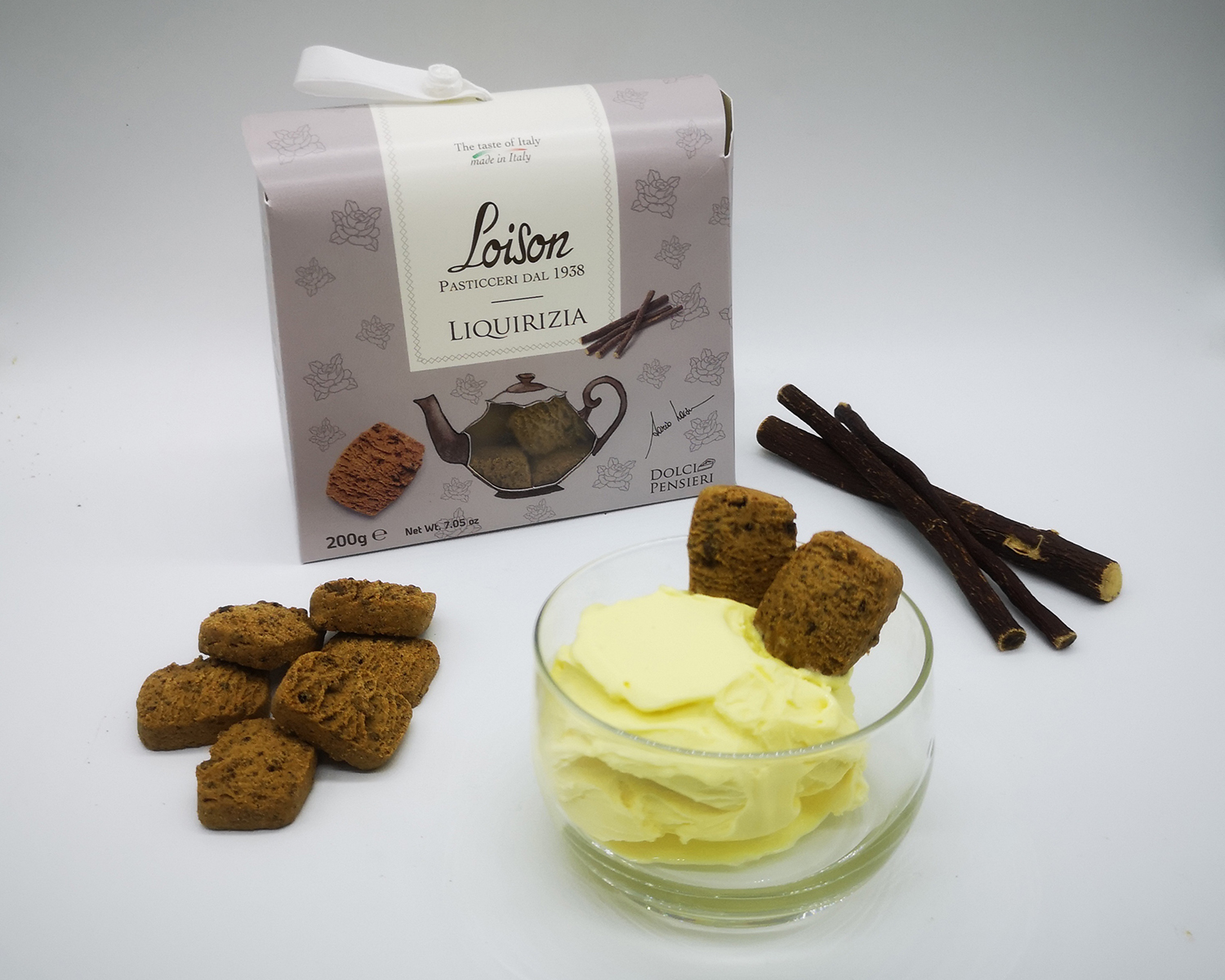 The base of the ice cream is made of eggs and Venetian bio mountain milk, with some Sorrento PGI lemon peel. The ice cream was completed infalling (on the descent, during the sub-zero cooling) with artisanal gin, distinctive because of its strong bay leaf aromatic note, a spice that compliments the intense and persistent balsamic notes of the Loison Calabrian Licorice from Sibari biscuit. A nice pairing thanks to its aromas correlation, where the flavors complement each other.
Yogurt ice cream, Maracuja and basil icing with Loison Pear and Apricot Biscuits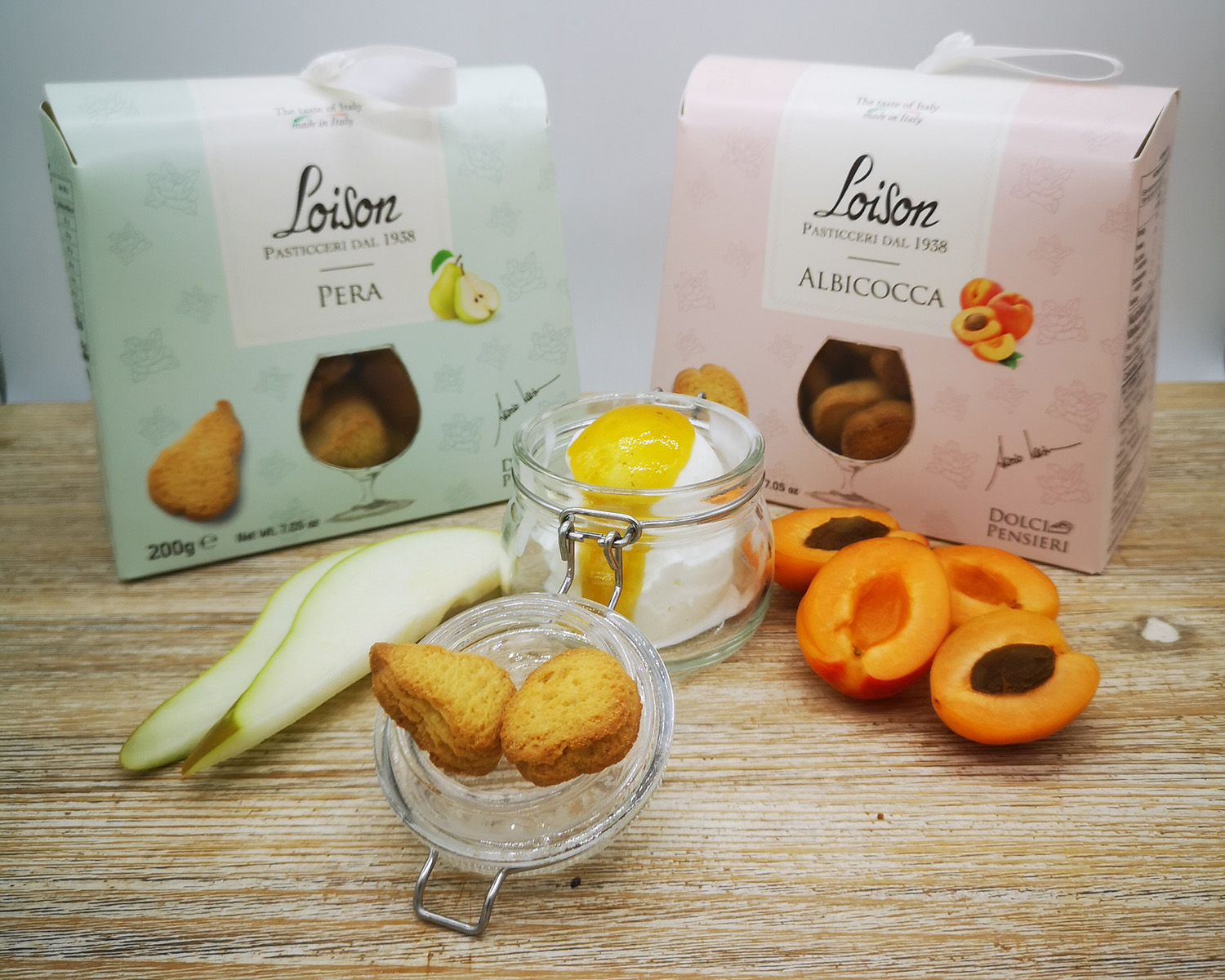 Ciokkolatte's Yogurt ice cream is made with whole yogurt, without adding any milk, with an addition of Maracuja icing, a bitter tropical fruit, and basil, which gives smoothness and a delicate herbaceous note to the icing. This interplay of flavors is perfectly complemented when paired with 2 Loison Fruit biscuits: we selected the Apricot biscuit because of its slight sourness similar to the ice cream flavor and the Pear biscuit, which compliments everything thanks to its peculiar sweetness and aroma.