A simple and classic recipe, according to the style of Maria Grazia Soncini, which gives a sense of pleasure with few but selected quality ingredients.
For Maria Grazia Soncini, Christmas and Classic Panettone go hand in hand, especially when the latter comes in the 10-kilo Magnum size! At her Michelin-starred restaurant La Capanna di Eraclio, she likes serving Panettone with her finger-licking good rum chocolate pudding.
To learn more about Maria Grazia Soncini, click here.
Remember to subscribe to our YouTube Channel: for the latest video recipes from our Chef Friends!
The recipe
To learn how to make this decadent dessert combination, you can either read the instructions below or you can watch the video in which Chef Maria Grazia Soncini explains how to recreate it.
Ingredients
1 serving
200 ml milk
100 g dark chocolate, broken into pieces
40 g butter
40 g sugar
20 g flour, sifted
1 shot of rum
1 cinnamon stick
Directions
In a saucepan, heat the milk with the cinnamon stick.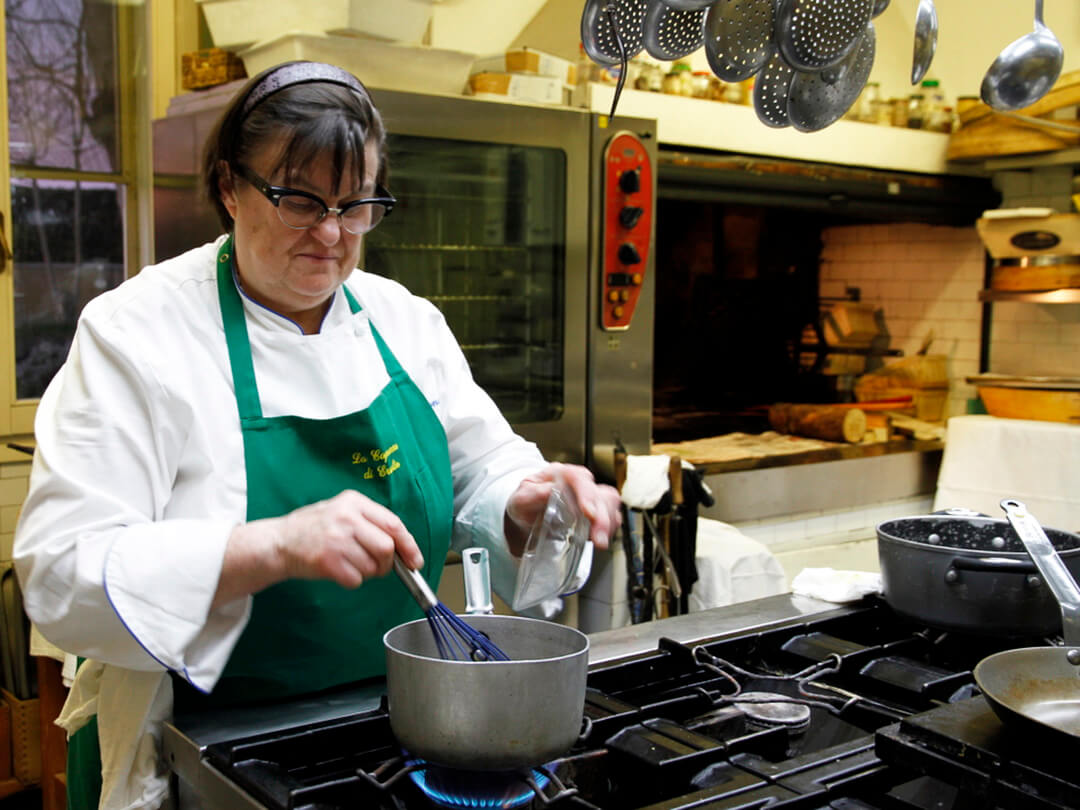 In a separate saucepan, melt the butter, then add the sugar and mix well. Add the chocolate pieces and melt.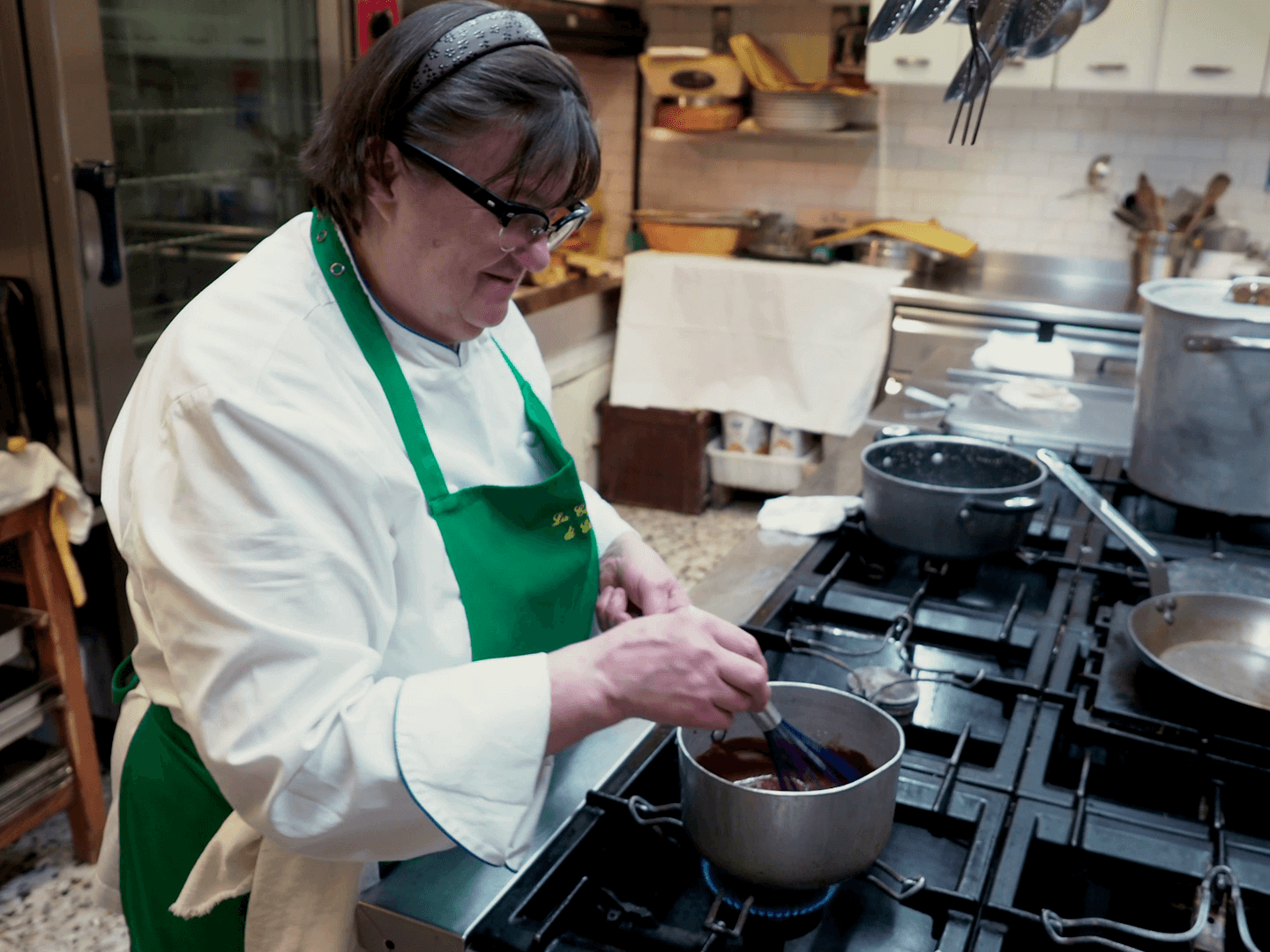 Pour in the flour and continue stirring. Remove the cinnamon stick from the milk, then add the milk to the chocolate base to blend. Finally, add the rum and mix everything well.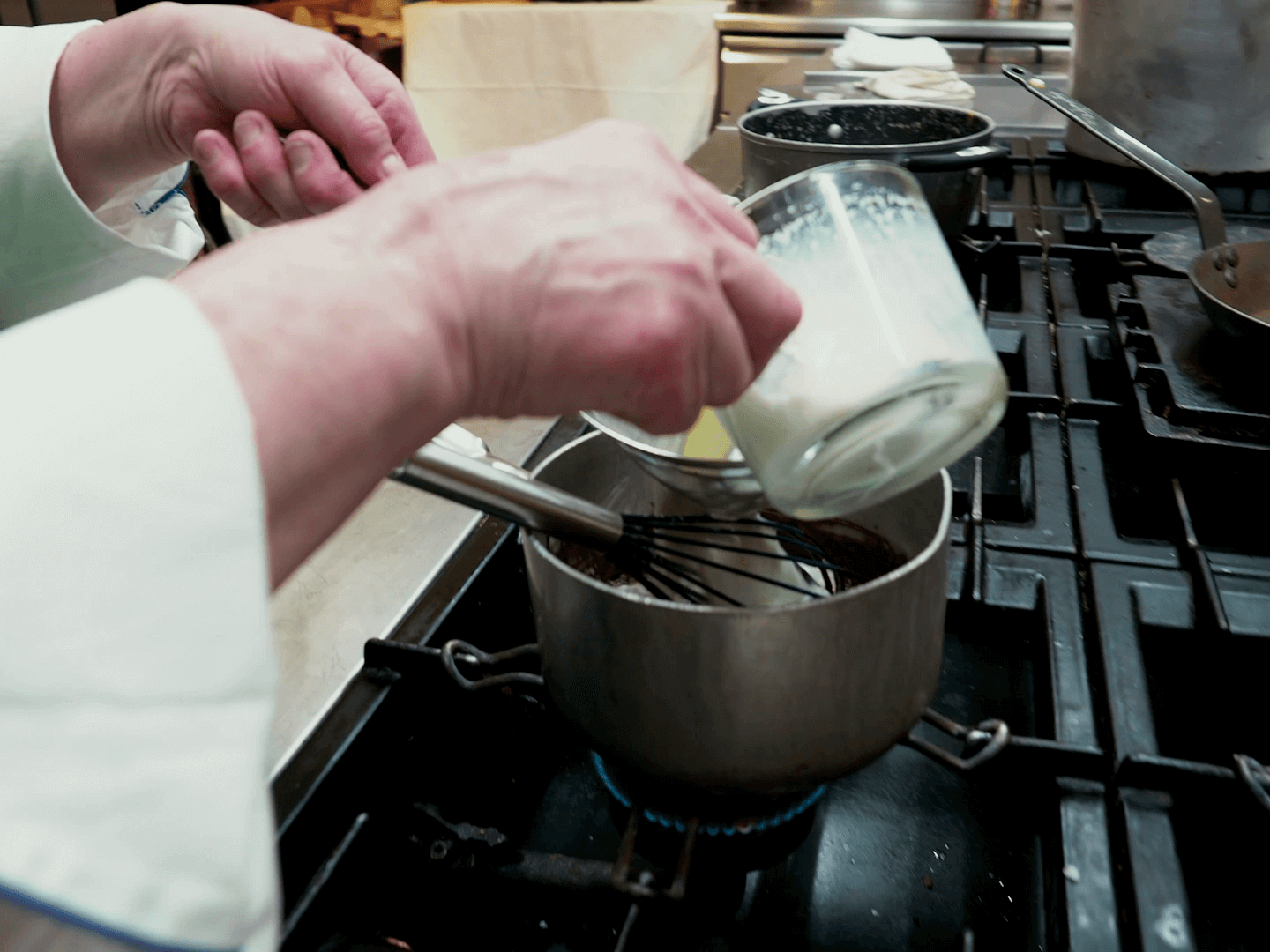 Plating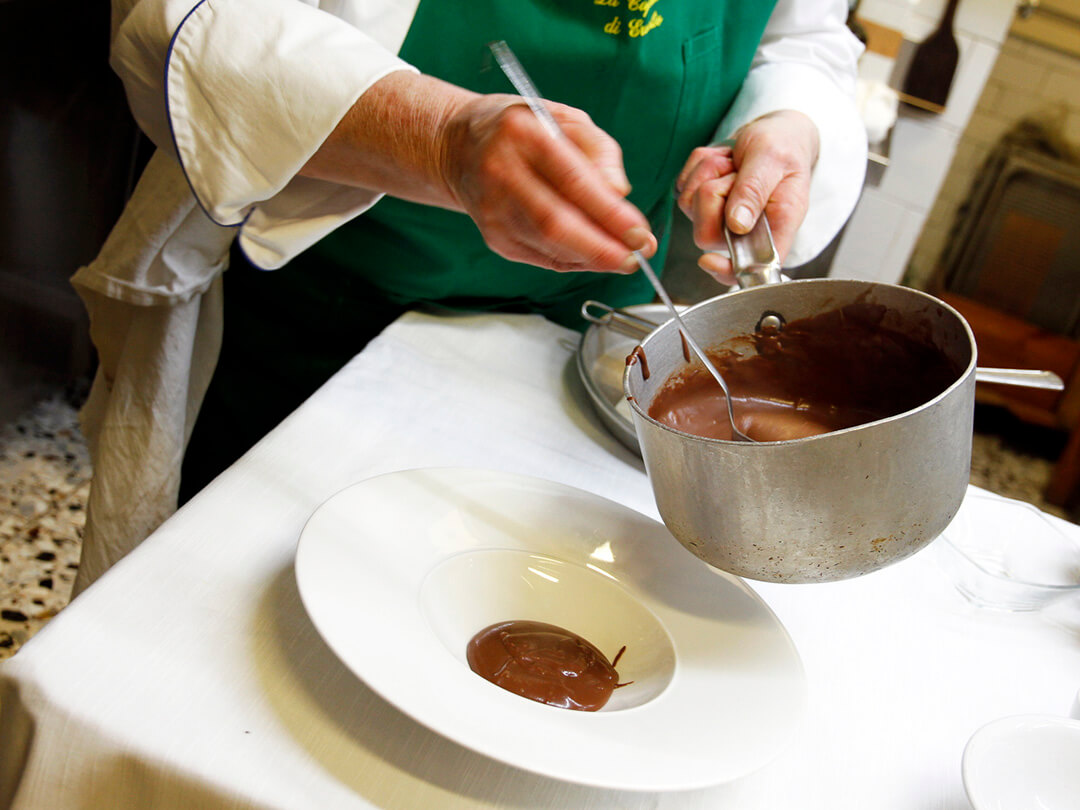 Divide the pudding into four bowls and serve each with a slice of Classic Panettone.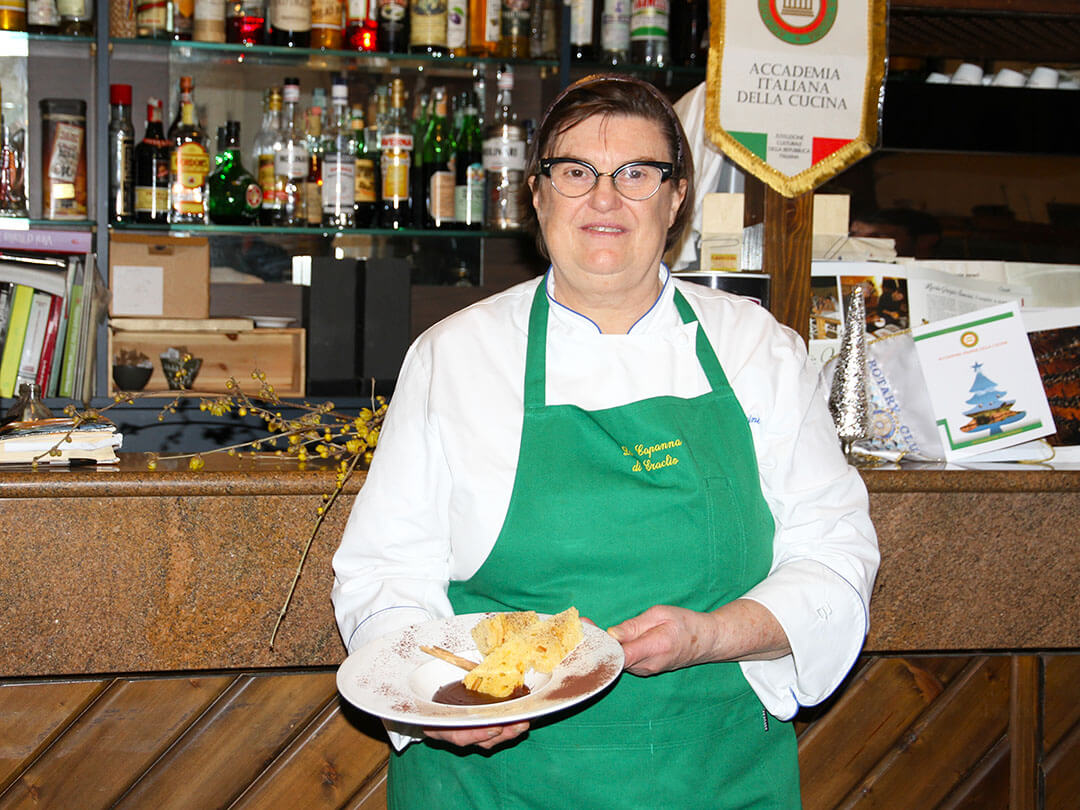 Enjoy!