In this dish, Davide Botta used panettone in two consistencies: as toast and transformed into cappuccino.
Davide Botta, chef of the restaurant L'Artigliere in Isola della Scala (Vr), wanted to play with panettone for this dish "Foie gras escalope, toast and cappuccino of Panettone with figs, panettone ristretto".
To learn more about chef Davide Botta click here. Remember also to subscribe to the YouTube Channel Loison Pasticceri: you will be updated with new video-recipes by our Chef Friends!
The recipe
For this dish you can read the instructions below or follow the video-recipe where the chef explains how to make it.
Ingredients
6 servings
200 g of Loison Fig Panettone
50 g of milk
250 g fresh cream
6 slices of about 1/2 cm of Loison Fig Panettone cut with a slicer
300 g of red recioto from Val Pantena
6 escalopes of goose foie gras
Clarified butter
Salt and pepper
Sanded and salted dried fruit
Directions
For the Panettone cappuccino: Crumble the panettone, previously toasted in the oven, into the milk, bring it to the boil and add the cream. Bring to a boil again.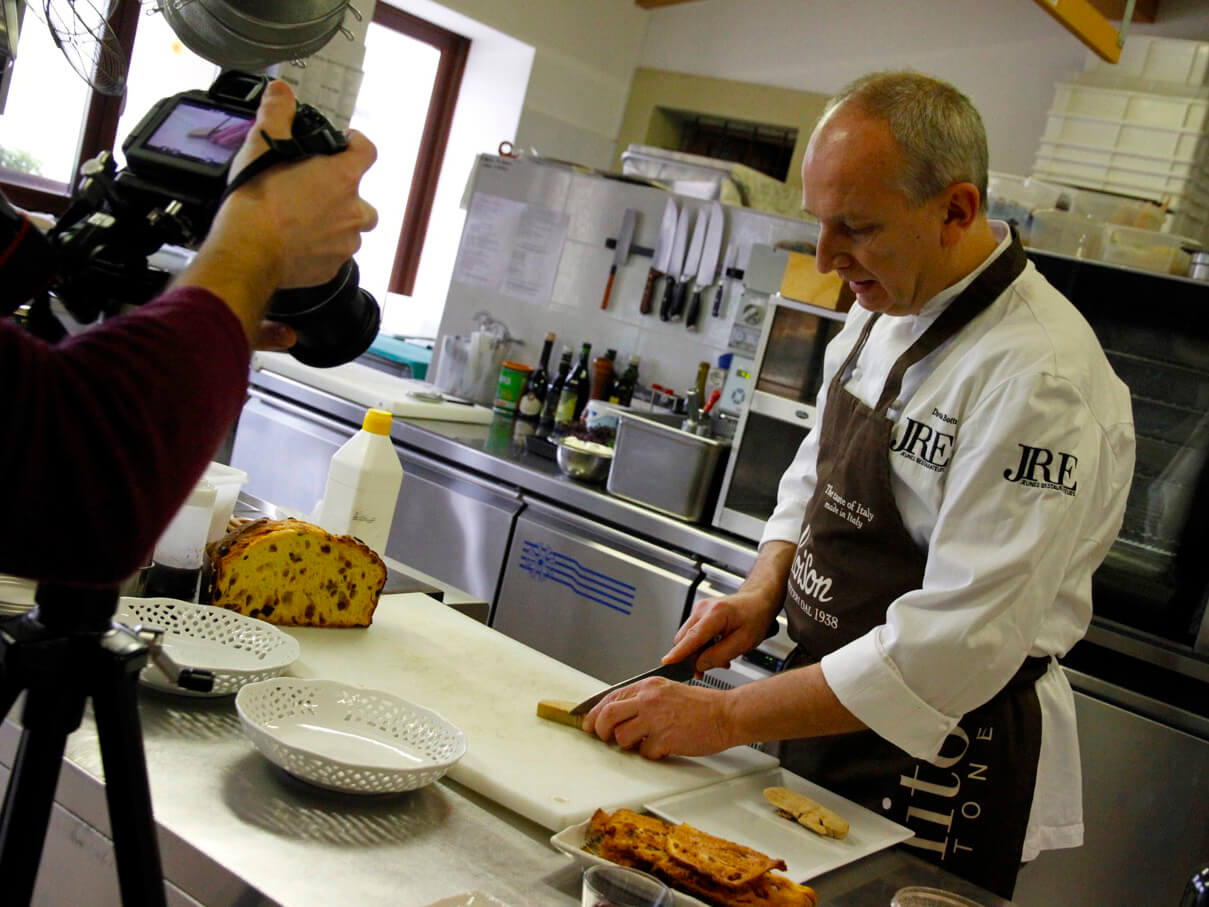 Let cool and blend the mixture, pass it through a fine sieve and pour it into the siphon. Fill with cream gas and keep the siphon at a temperature of 55 °C.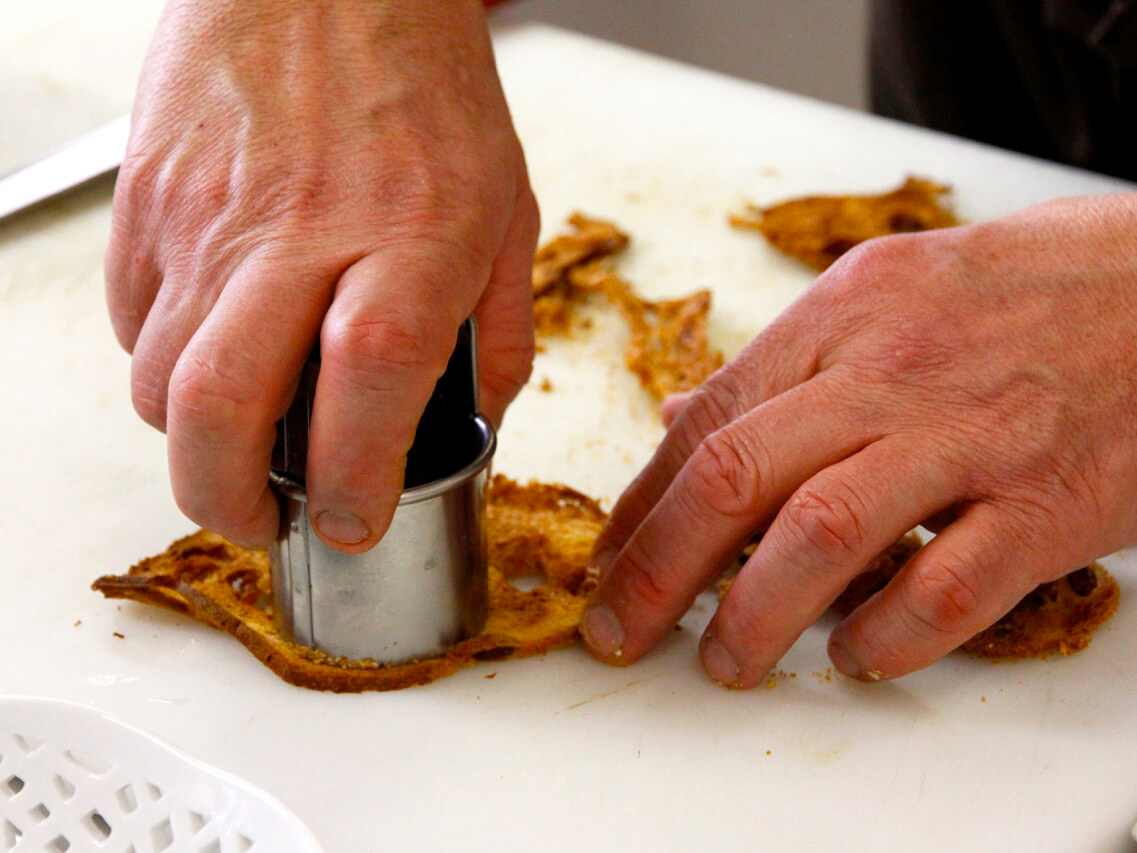 For the Panettone toast: Toast the panettone in a 160° grill oven until amber.
For the Recioto ristretto: Reduce the wine in a saucepan over low heat to less than half. It should have a thick syrupy consistency.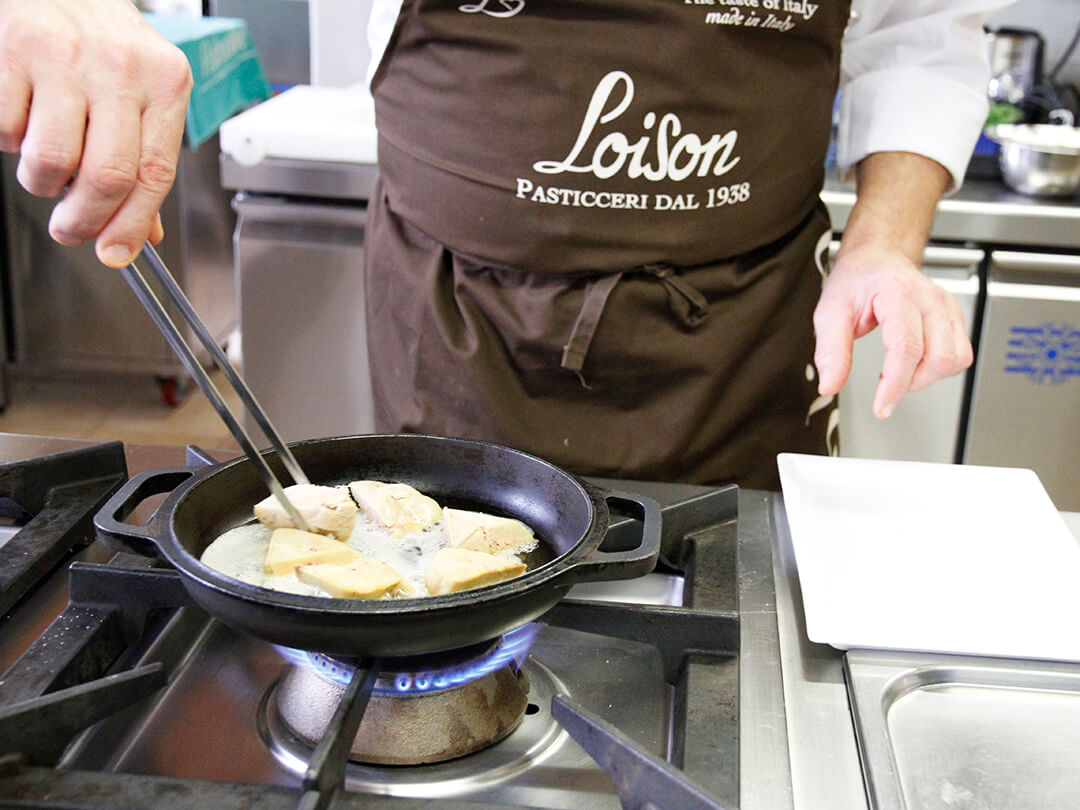 For the foie gras: Cook the foie gras escalopes in a pan with the clarified butter. Add salt and pepper to taste.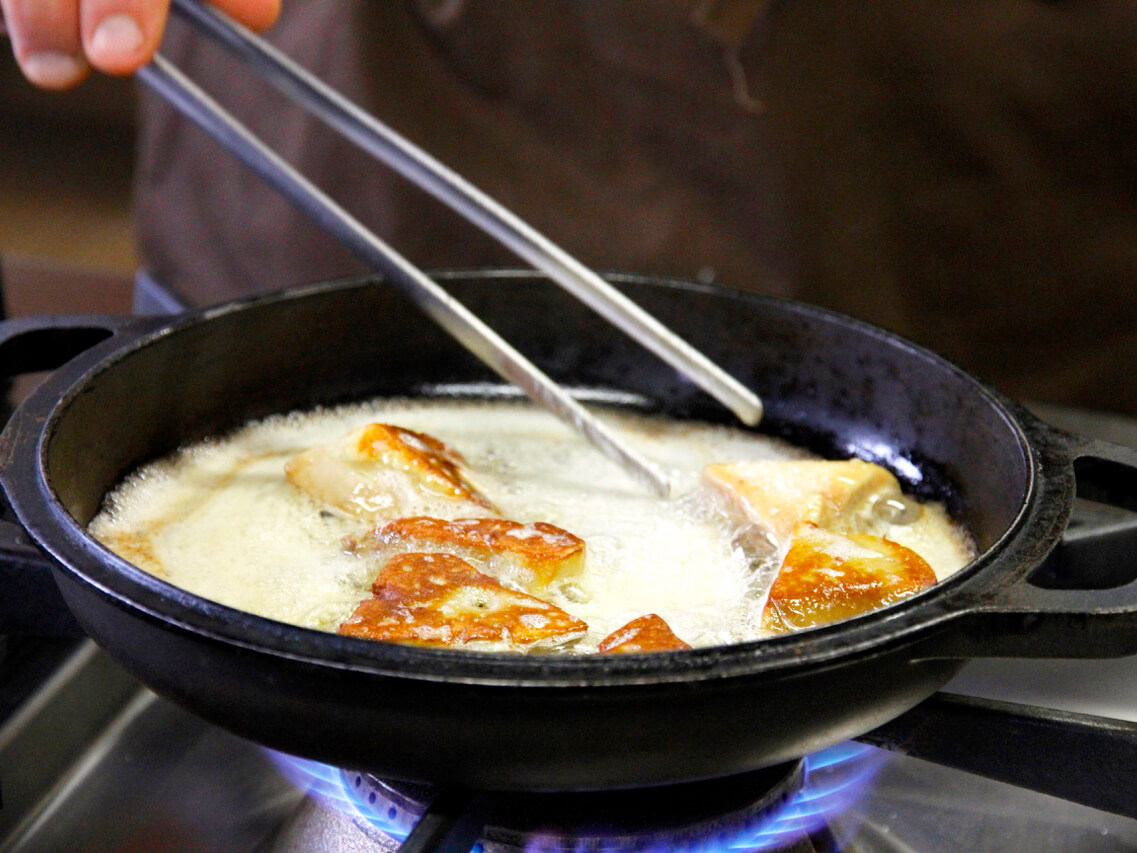 Arrange the foie gras escalopes on the plate, add the Panettone toast in pieces, the wine reduction and fill some coffee cups with the Panettone cappuccino put in the siphon. Garnish the plate with sanded and salted dried fruit.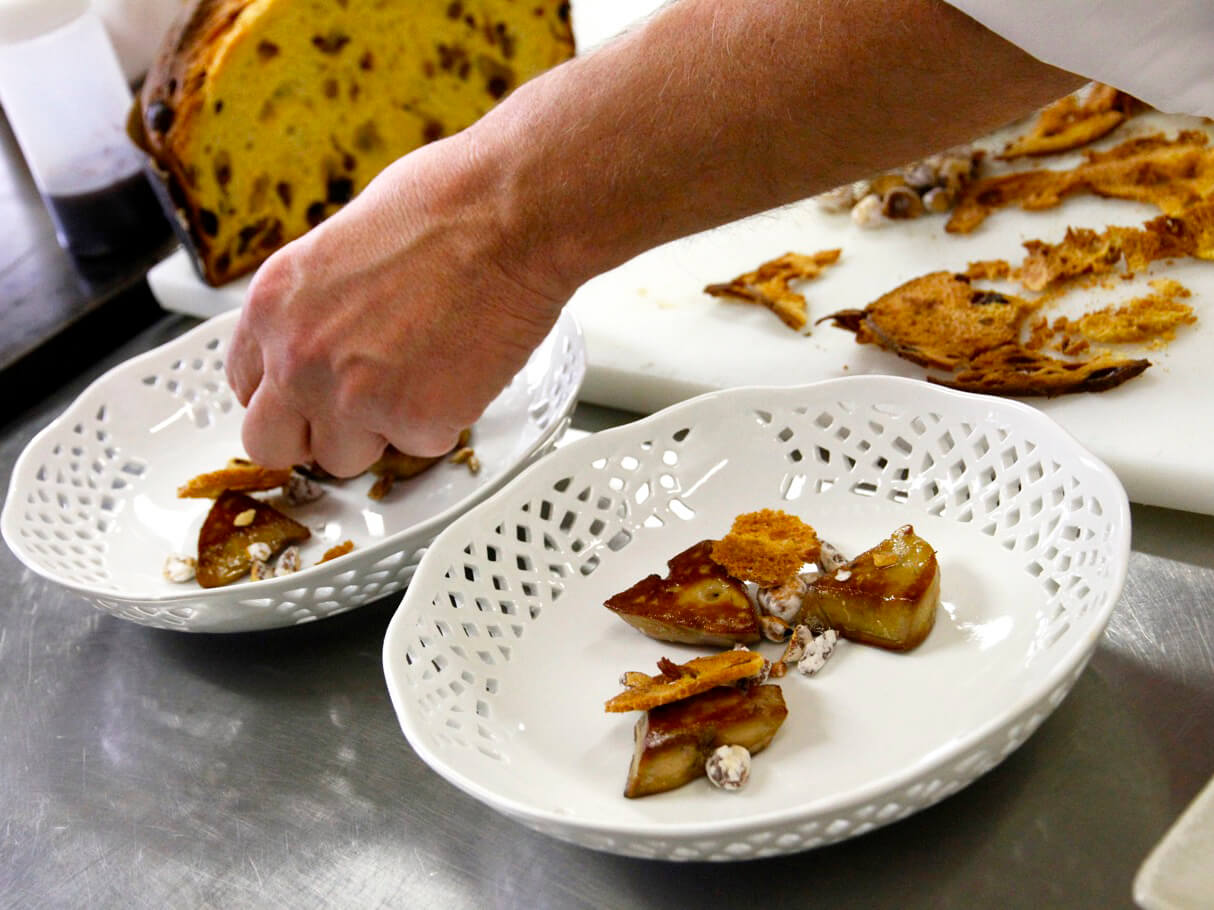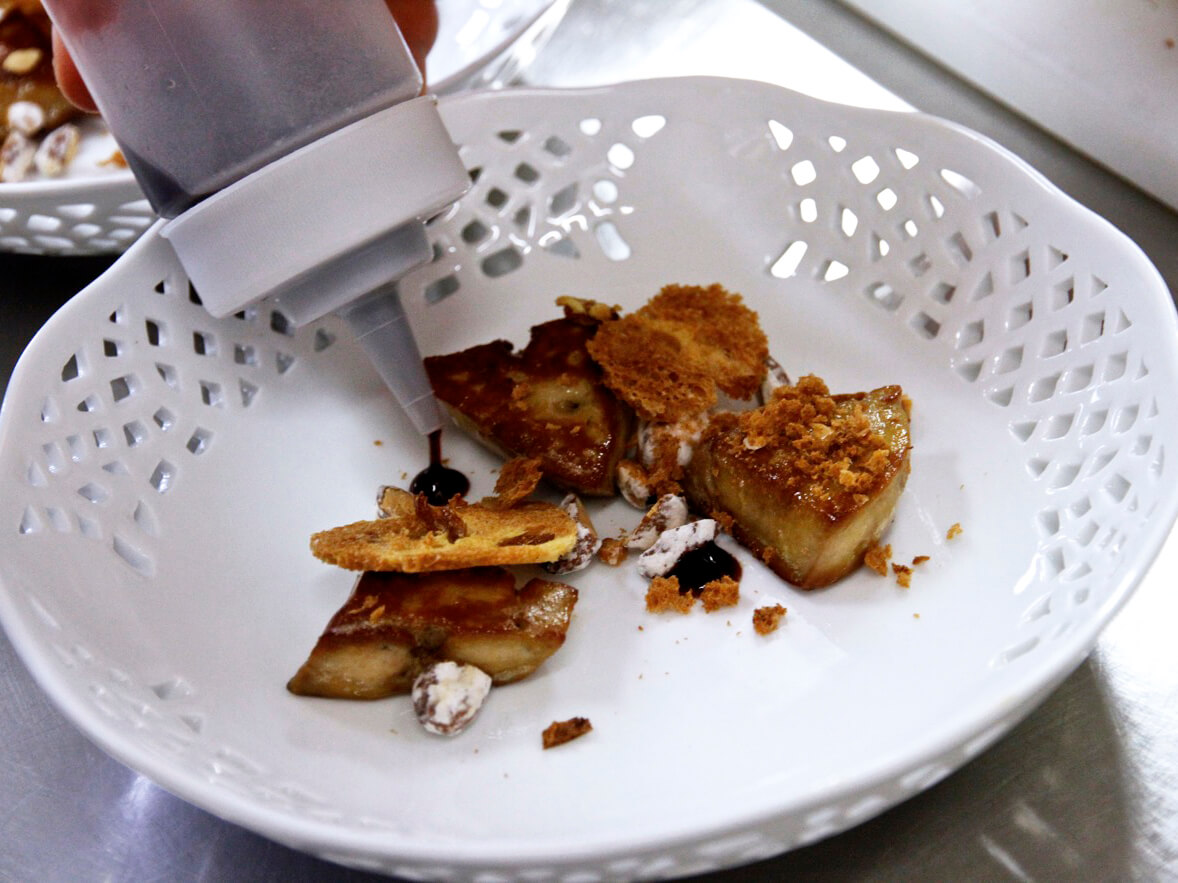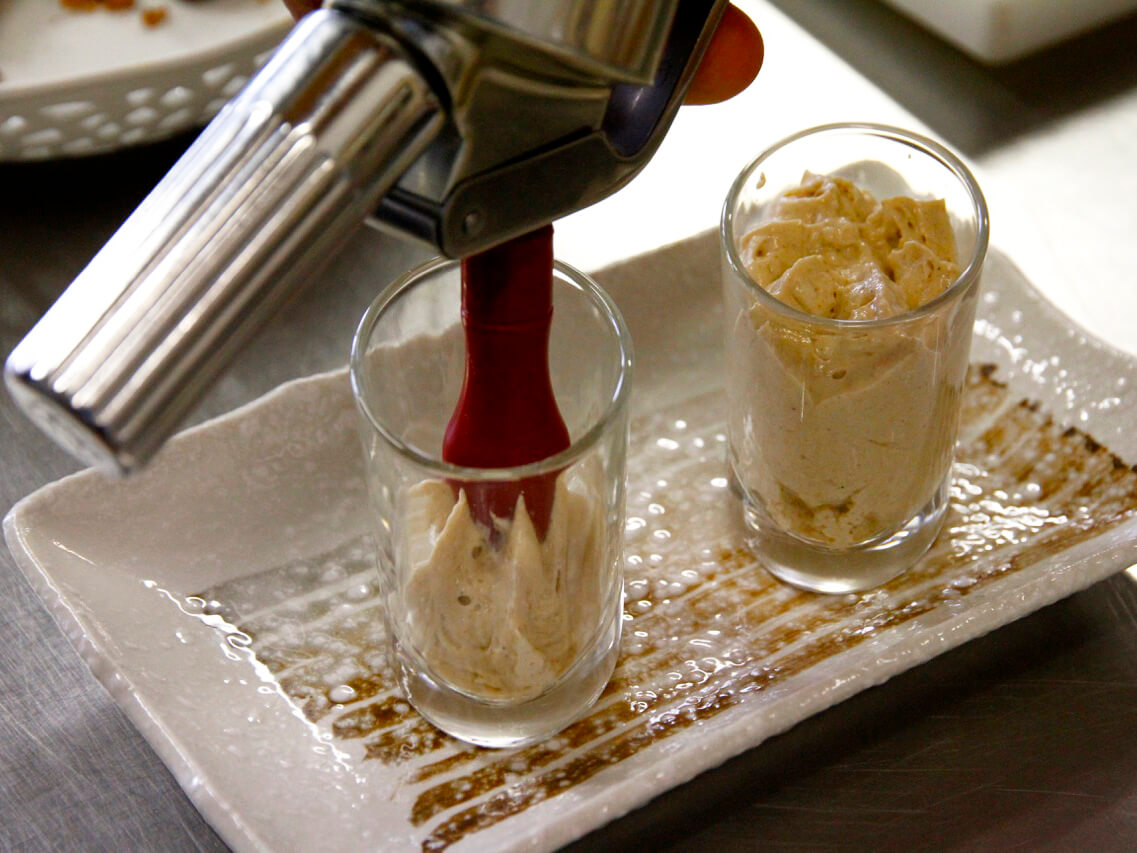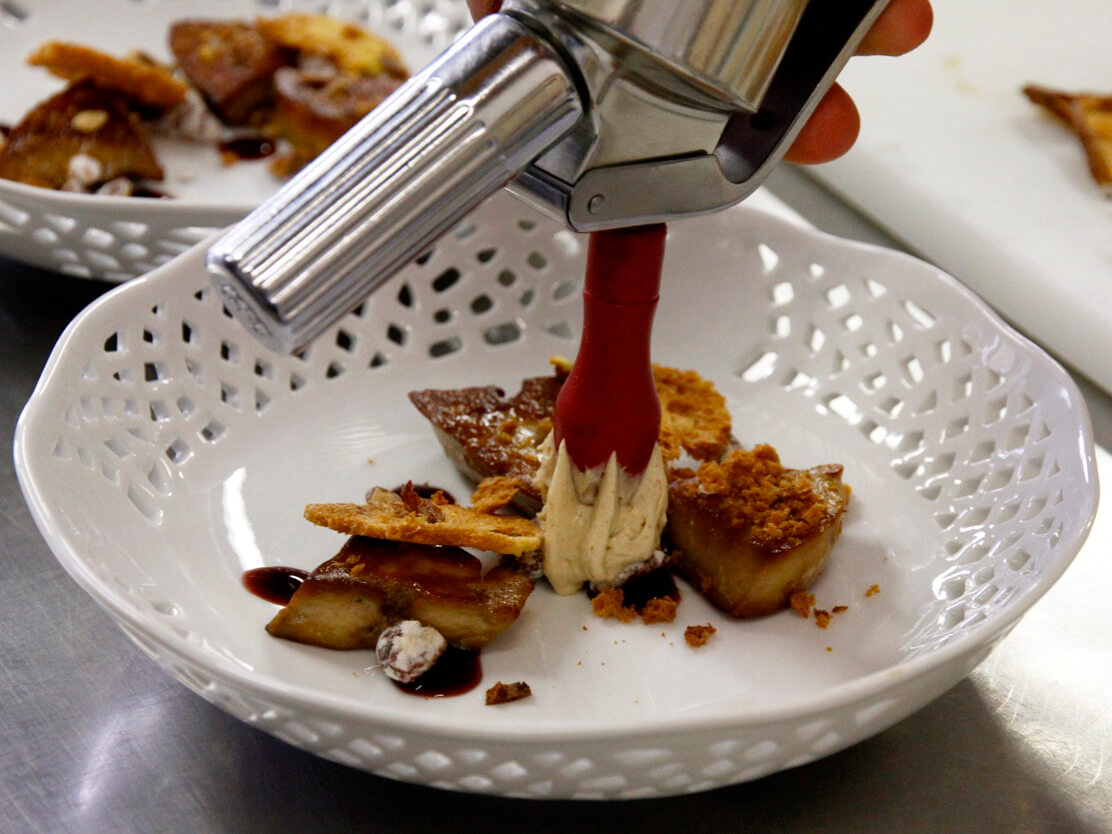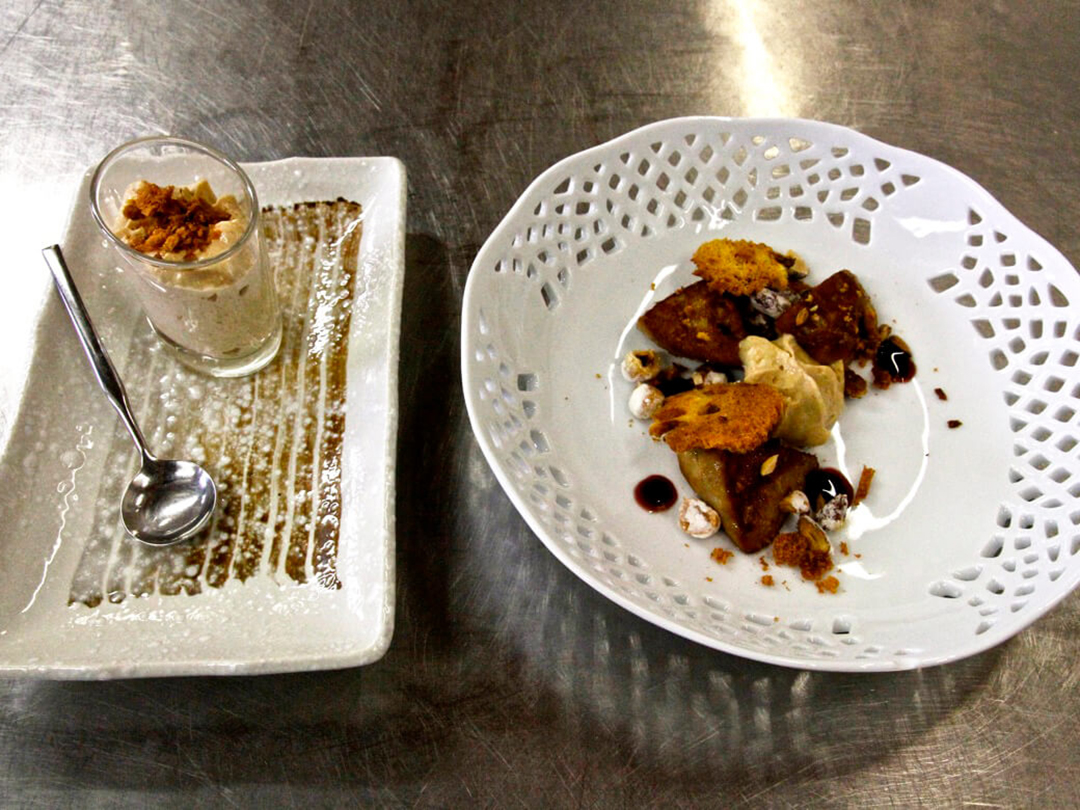 Bon appetit!