Rice is the favorite ingredient of Davide Botta and in this recipe it is turned into a soft cream with scampi and Panettone powder.
Davide Botta, chef of the restaurant L'Artigliere in Isola della Scala (Vr), has created a first course with a delicate taste "Saffron cream of rice with marinated scampi and Loison Mandarin Panettone Powder".
To learn more about Davide Botta click here.
Remember to subscribe to our YouTube Channel for the latest video recipes from our Chef Friends!
The recipe
To learn how to make this recipe, you can either read the instructions below or you can watch the video in which the Chef explains how to recreate it.
Ingredients
6 servings
6 scampi
Juice of 2 mandarins
Extra-virgin olive oil
Salt and pepper, to taste
2 scallions, chopped
200 g Vialone Nano rice (for risotto)
1 glass white wine
400 g vegetable broth
1 small package saffron threads
1 Tb butter
1 Tb mascarpone cheese
Peel of 1 mandarin, minced
For the Garnish:
- Loison Panettone Powder with Late Mandarin from Ciaculli
- Cucumber sprouts
Directions
Prepare the marinated scampi tails: shell the scampi, remove the entrails and head. Season the tails with salt and pepper and marinate in the mandarin juice.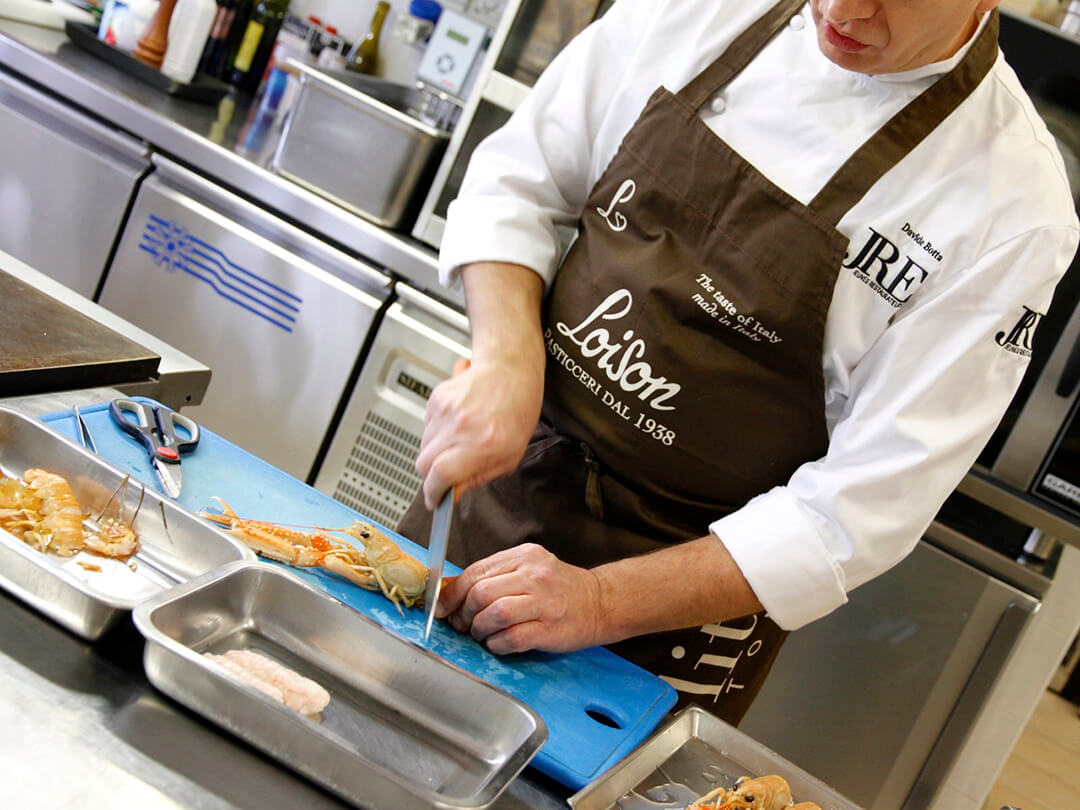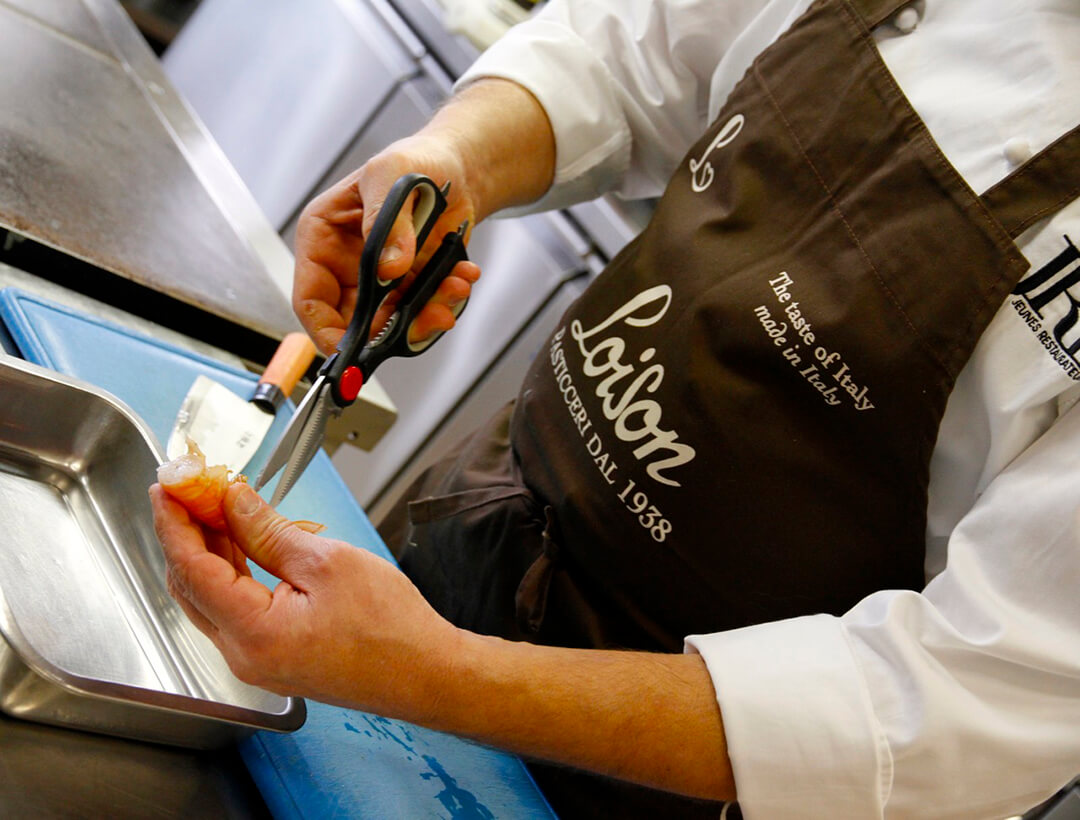 Prepare the cream of rice. Sauté the scallion in a little olive oil, add the rice and pour in the white wine. Add the vegetable broth and the saffron.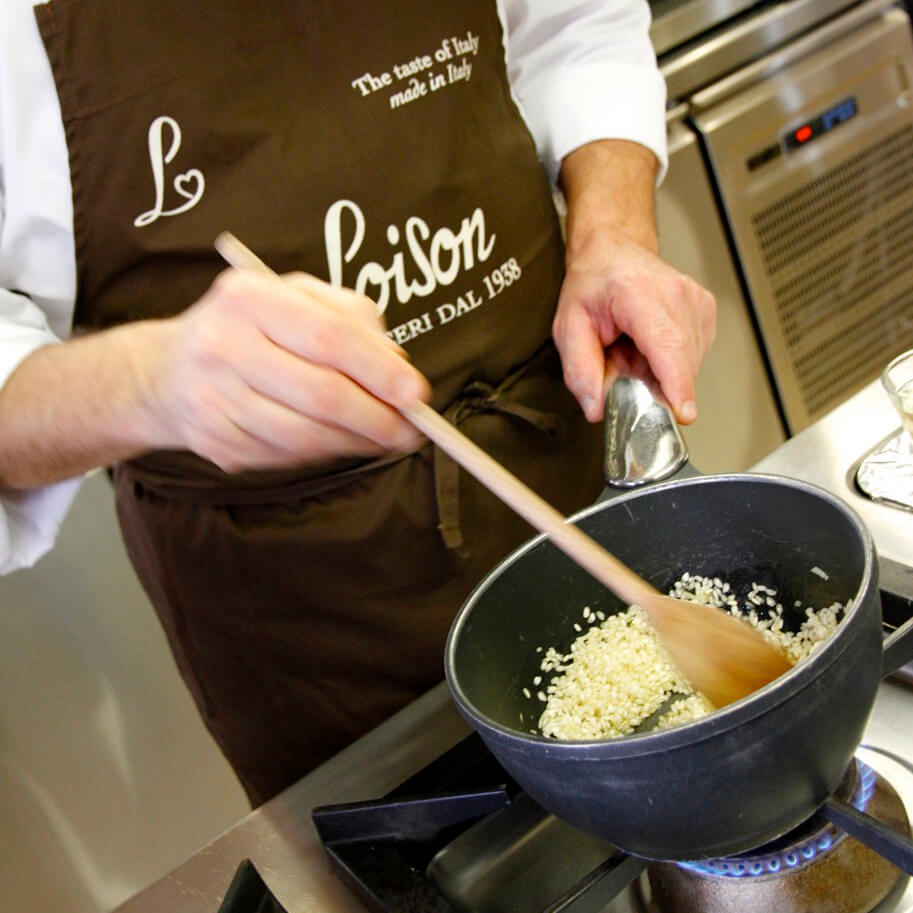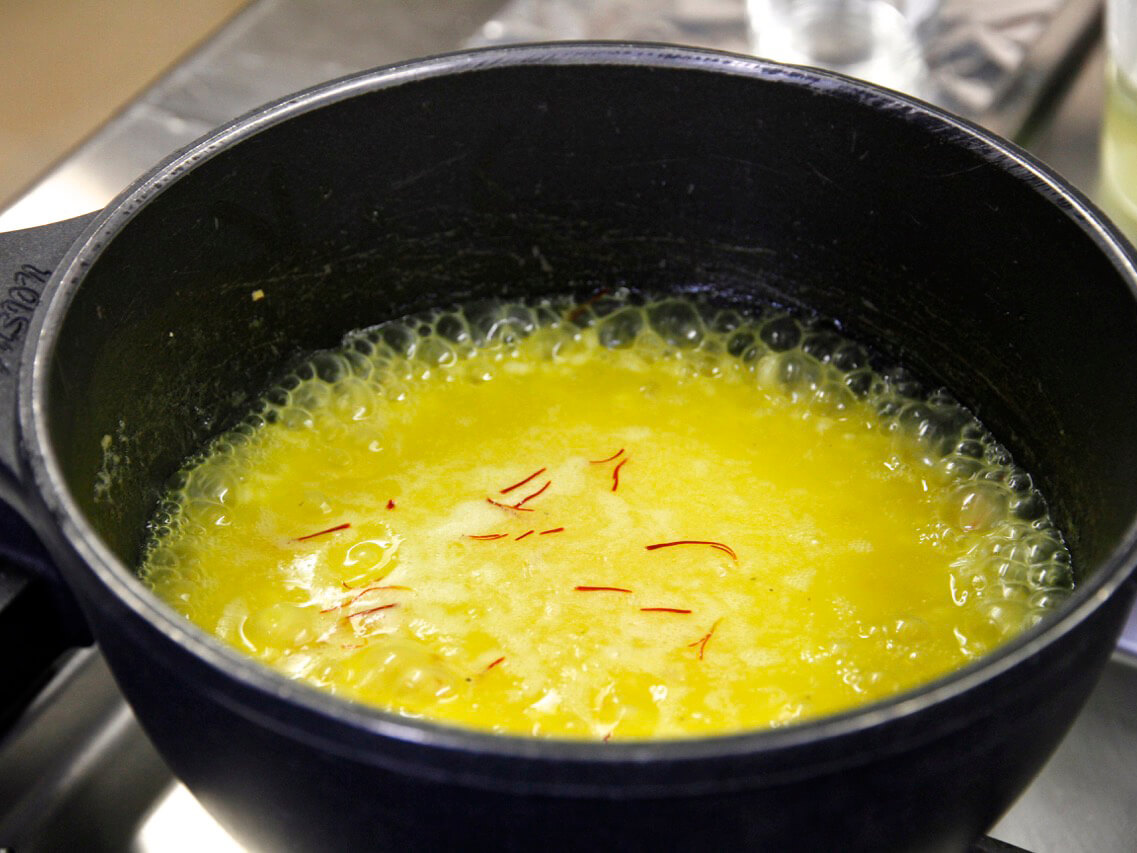 Cook for 18-20 minutes, then add a knob of butter and the mascarpone. Season with salt and add enough broth to get a velvety soup.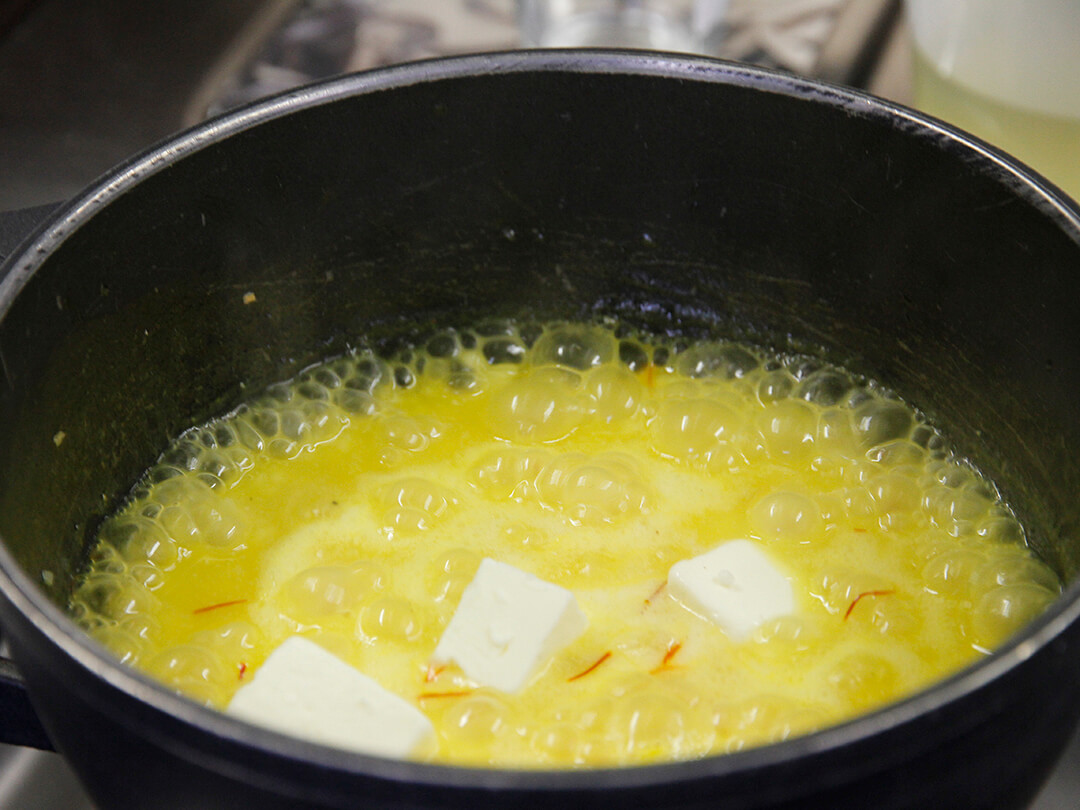 Blend in a food processor until creamy, then put through a sieve. Finally, add the minced mandarin peel.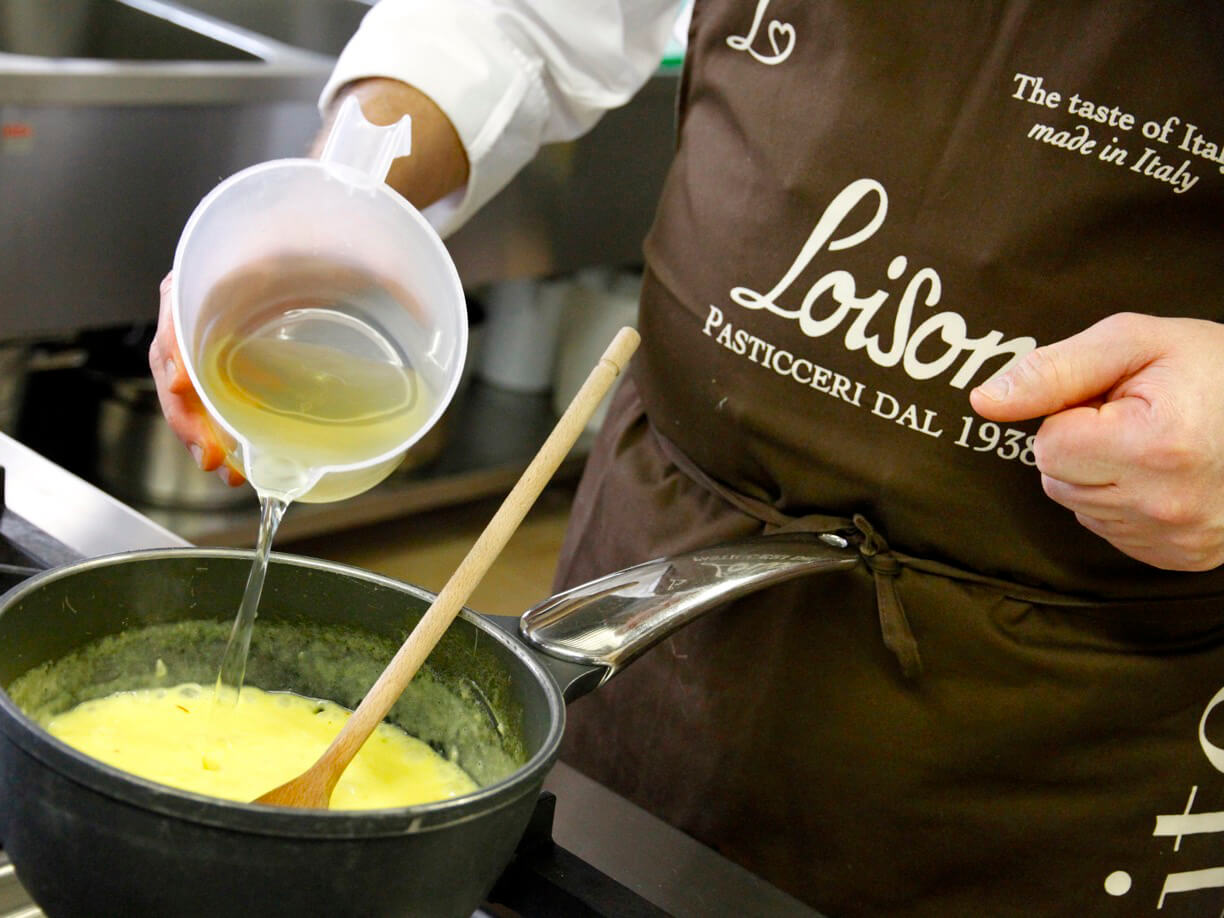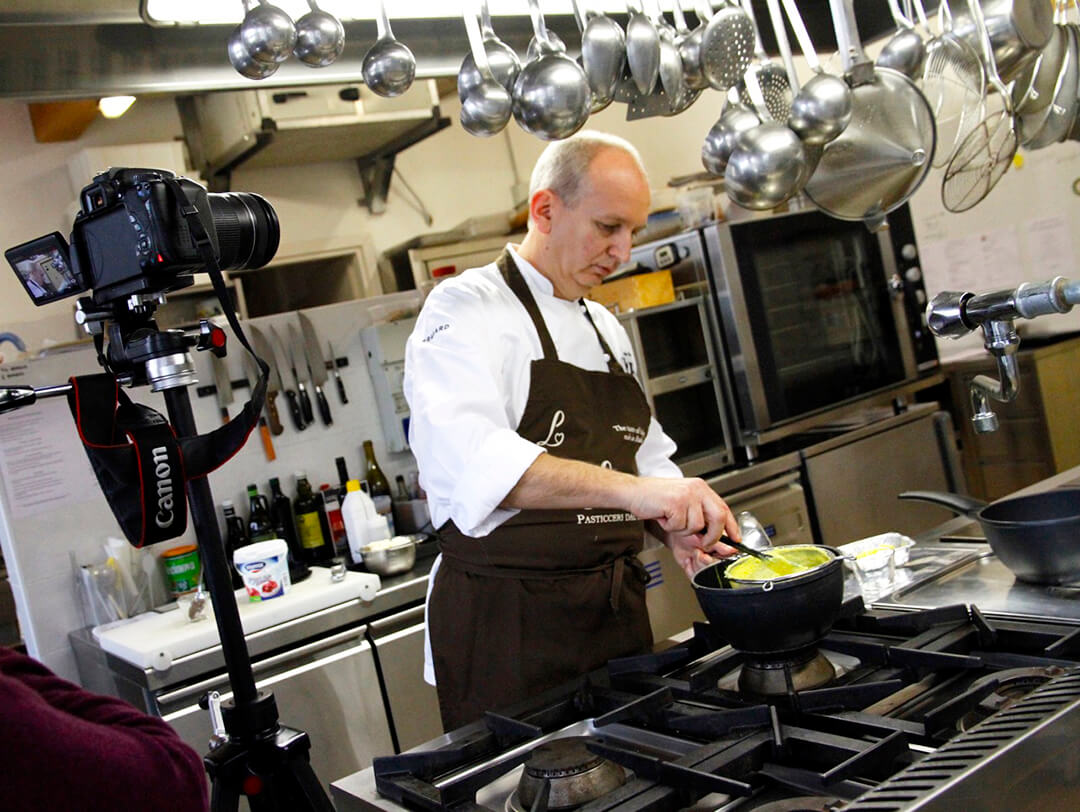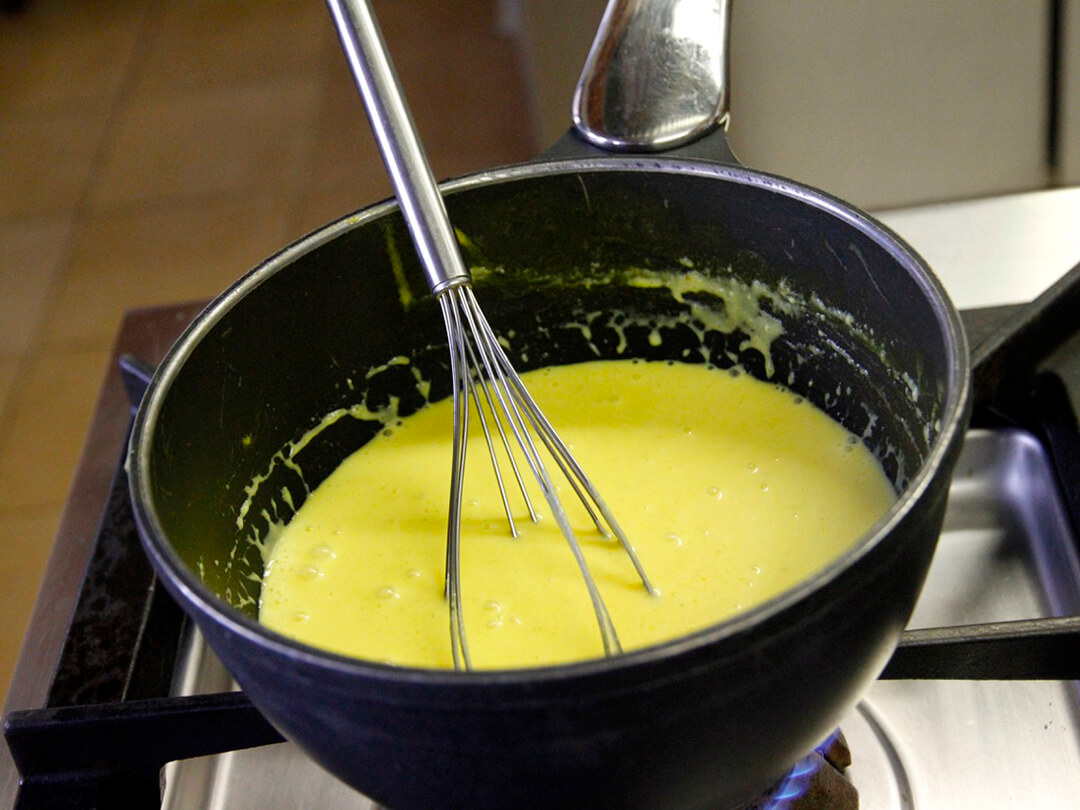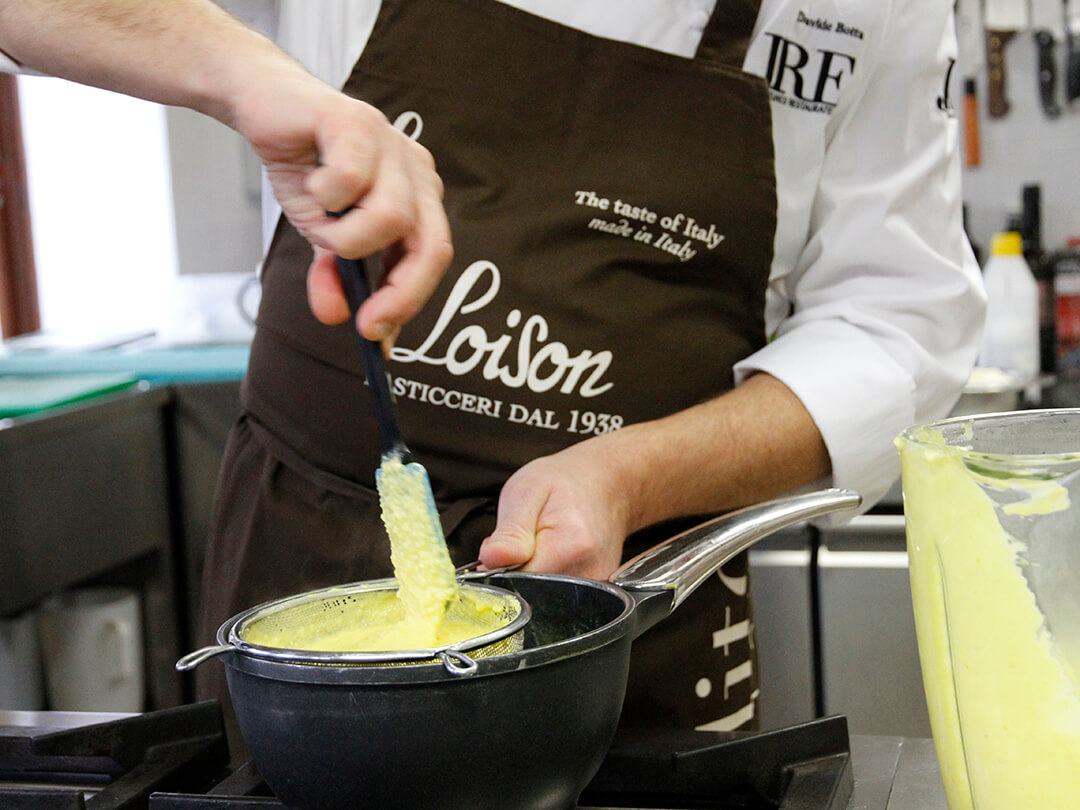 Pour the cream of rice into a serving dish, drain the scampi tails from their marinade and arrange on top. Dust with Loison Panettone Powder with Late Mandarin from Ciaculli and garnish with cucumber sprouts.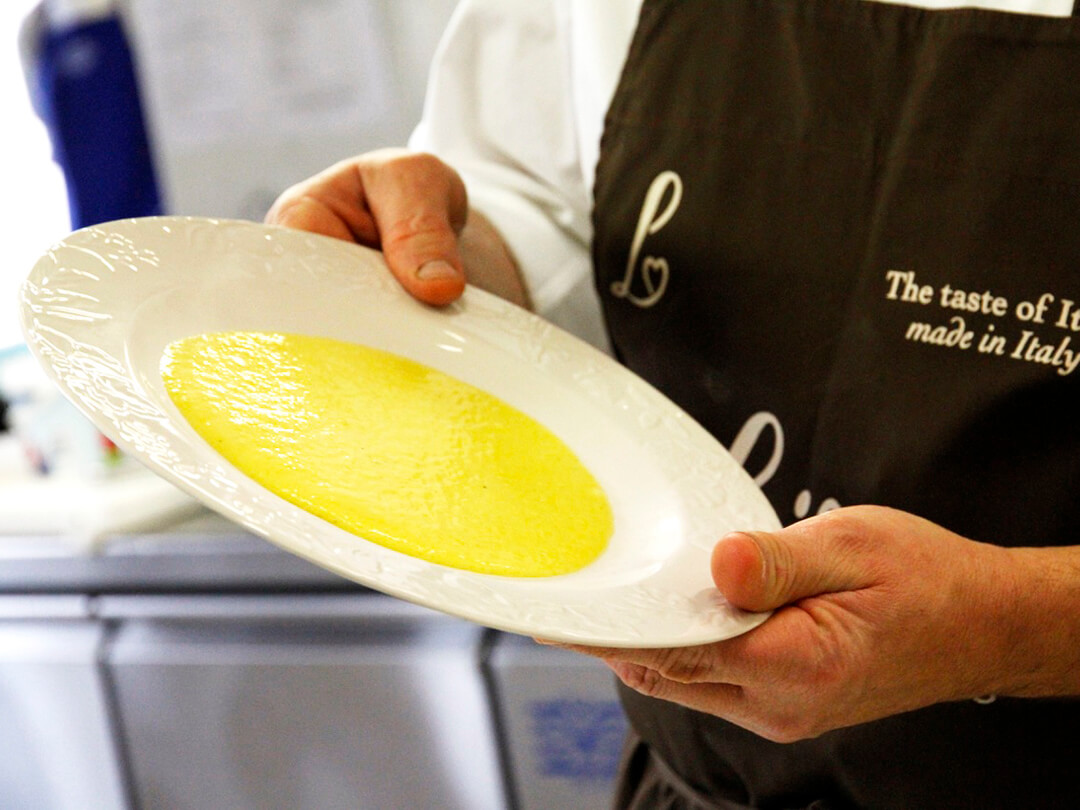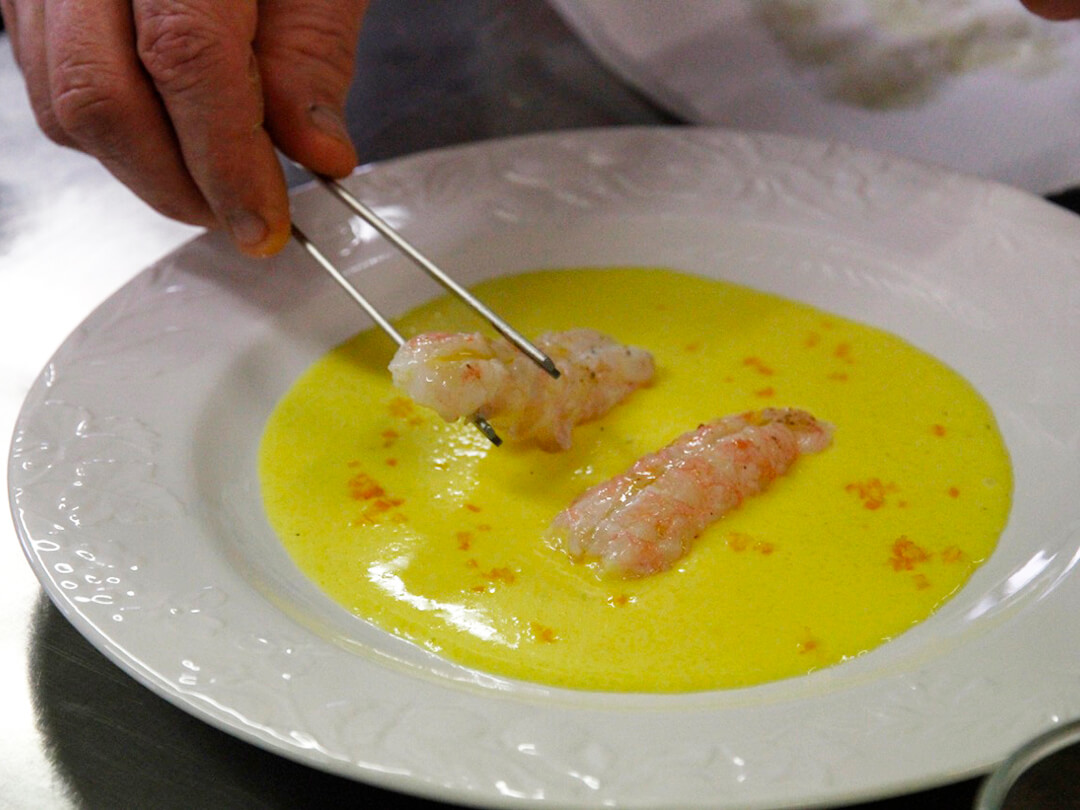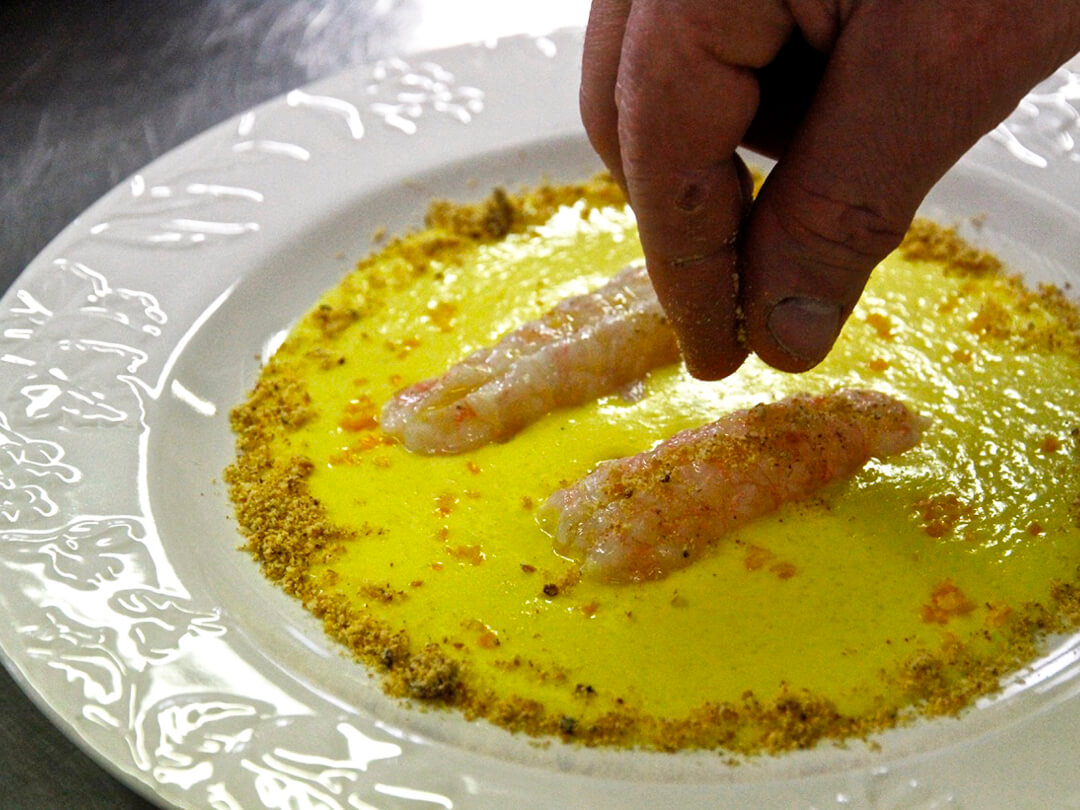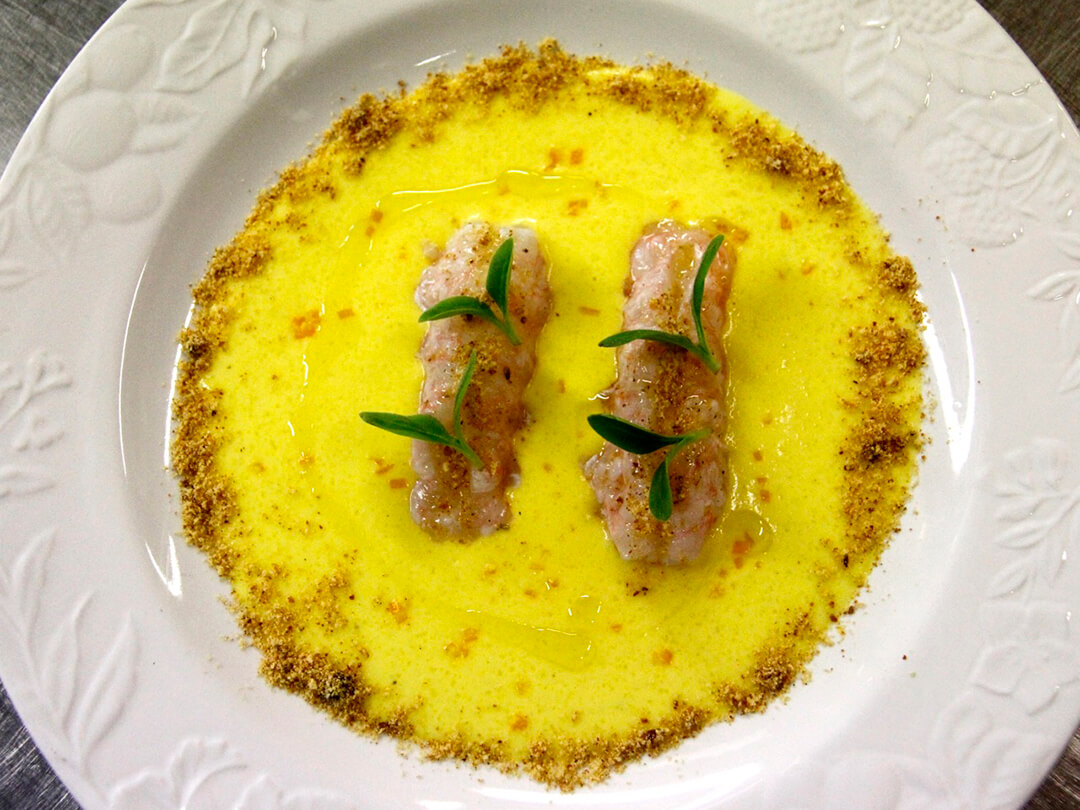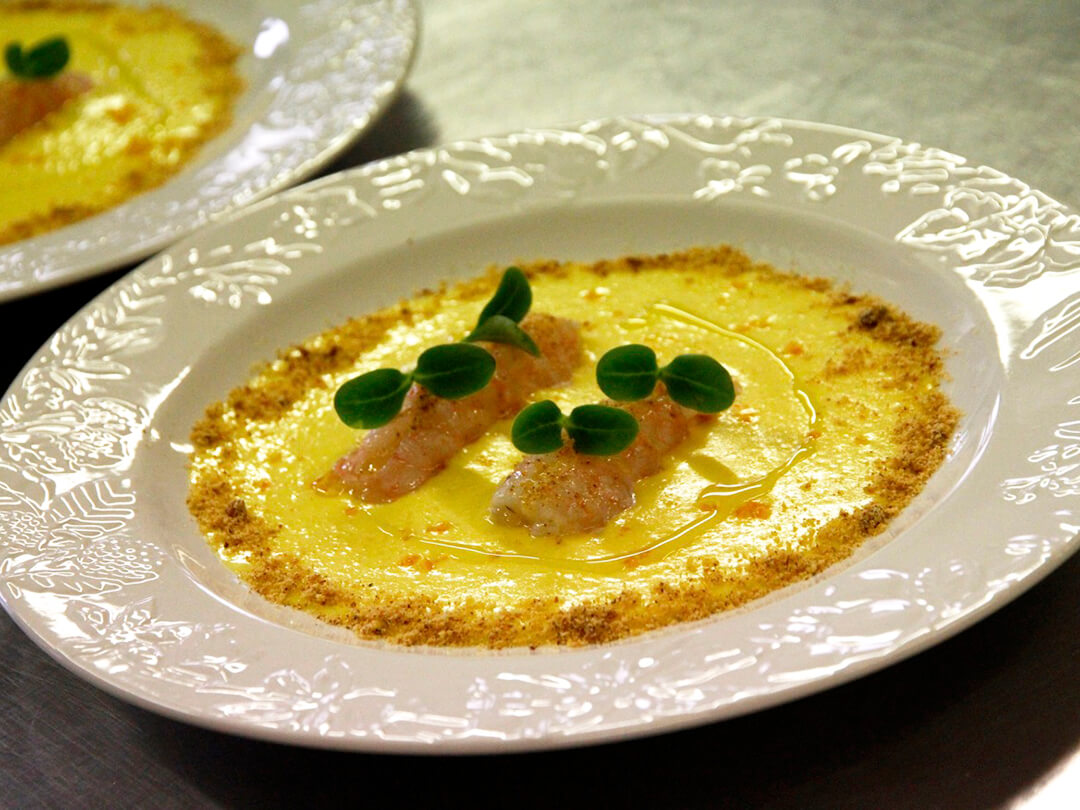 Enjoy!