A dessert that inebriates with its aromas of butter, Panettone, vanilla and berries. Superb and pleasing to the palate!
Davide Botta, chef of the restaurant L'Artigliere in Isola della Scala (Vr), has created a spectacular dessert to look and super tasty to eat:  "Loison Apricot & Ginger Panettone sablé, Tahitian vanilla and red berries".
To learn more about Davide Botta click here.
Remember to subscribe to our YouTube Channel for the latest video recipes from our Chef Friends!
The recipe
To learn how to make this recipe, you can either read the instructions below or you can watch the video in which the Chef explains how to recreate it.
Ingredients
6 servings
For the Sablé
- 400 g Loison Apricot & Ginger Panettone, crumbled
- 50 g Viennese cream
- 100 g butter, melted
For the Tahitian vanilla cream
- 150 g sugar
- 2 g gelatin powder
- 500 g crème fraîche
- 1 Tahitian vanilla pod
For the Raspberry reduction
- 200 g raspberry purée
- 100 g sugar syrup
- 4 g agar-agar
For the Raspberry coulis
- 200 g raspberries
- 50 g sugar
- Water, as needed
For the Garnish
- 200 g strawberries, cut into wedges
- Beetroot sprouts
Directions
For the Sablé - Combine the Panettone crumbs with the Viennese cream, then add the melted butter and stir well. With the help of a rolling pin, roll out the dough between two sheets of parchment paper, until you get a layer measuring half a centimeter. Refrigerate for a while, then use a dough cutter to get 6 discs, each measuring 6 cm in diameter.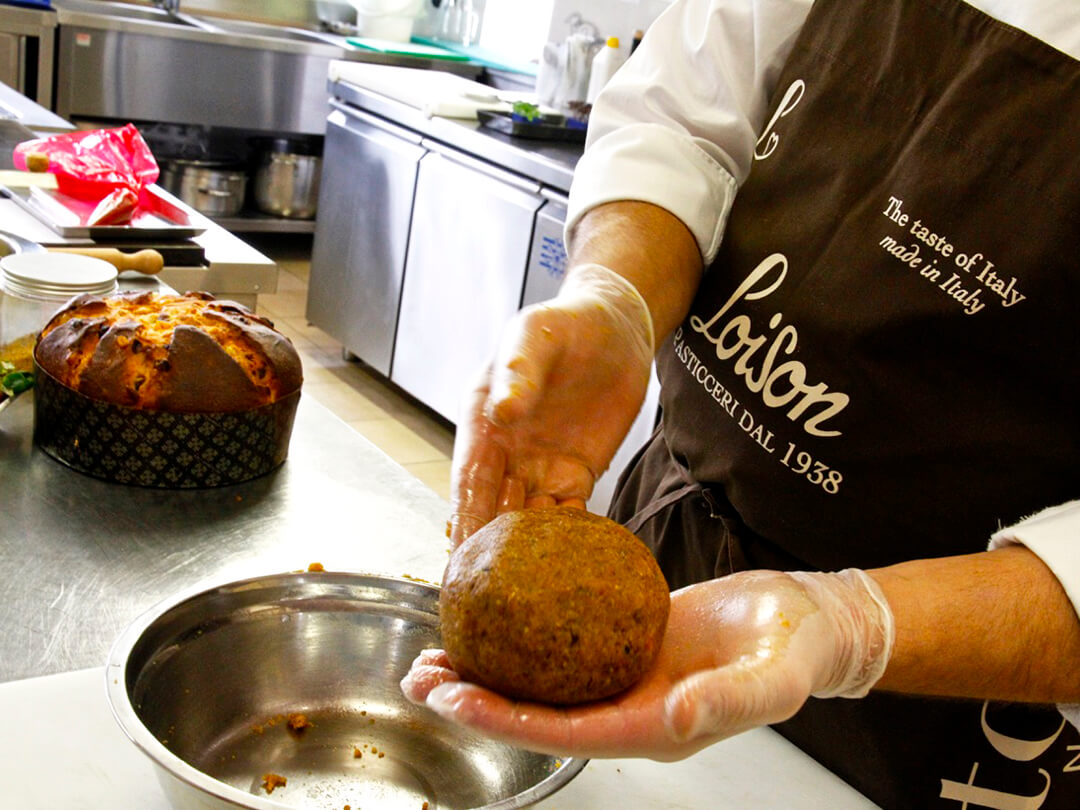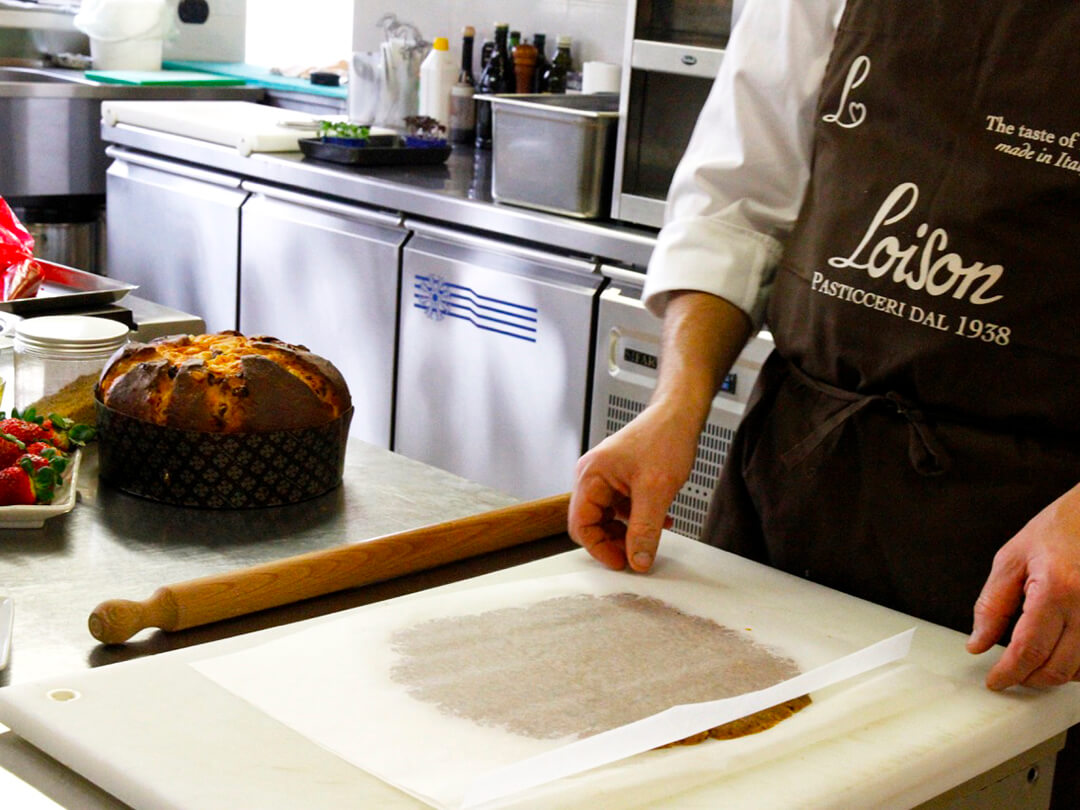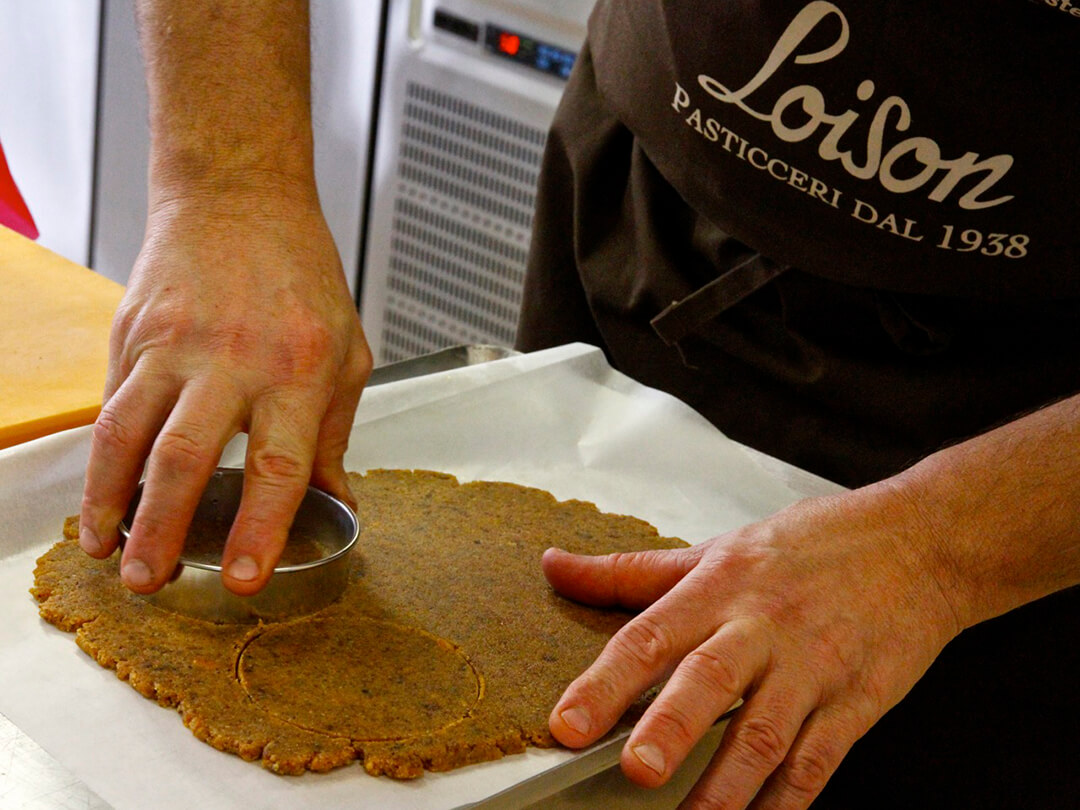 For the Tahitian cream - Combine the gelatin powder with the sugar, then add the crème fraîche and the beans from the vanilla pod. Bring to a boil in a saucepan. Divide the cream into 6 tumblers, filling them up 2-3 cm. Cool by way of a blast chilling method.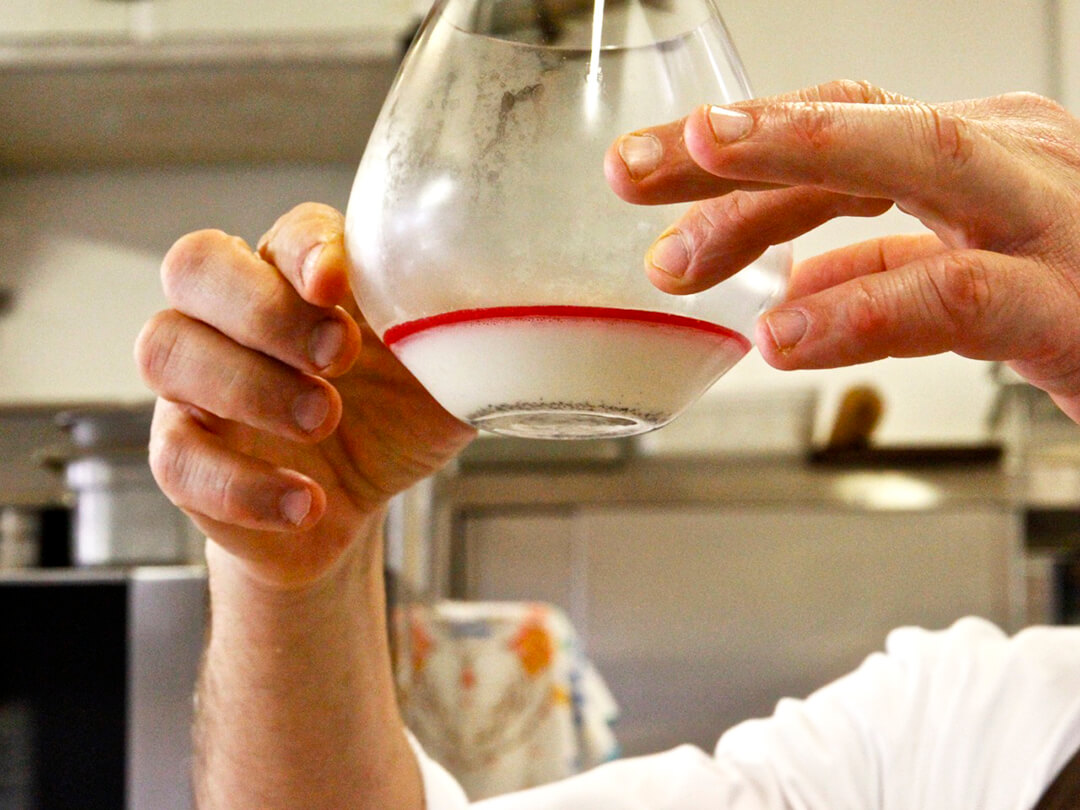 For the Raspberry reduction - Combine the raspberry purée with the sugar syrup, then add the agar-agar. Heat to 80° C, then pour out onto a baking pan to cool. Process the mixture and transfer to a pastry bag. Set aside. For the Raspberry coulis - Blend the raspberries with the sugar and a little water.
Plating - Divide the raspberry coulis into each tumbler, pouring it onto the vanilla cream. Add a few pieces of strawberry and the raspberry reduction. Garnish with the beet sprouts. Cover each tumbler with a Panettone sablé disc and finish with more strawberries and raspberry reduction.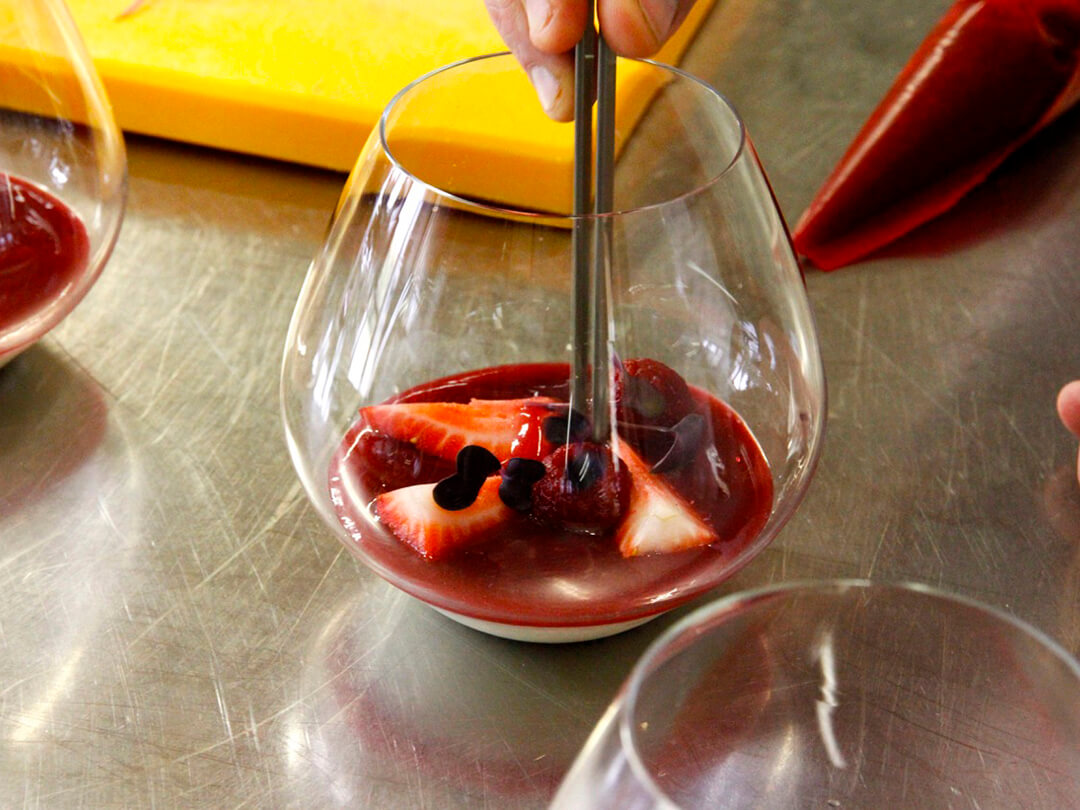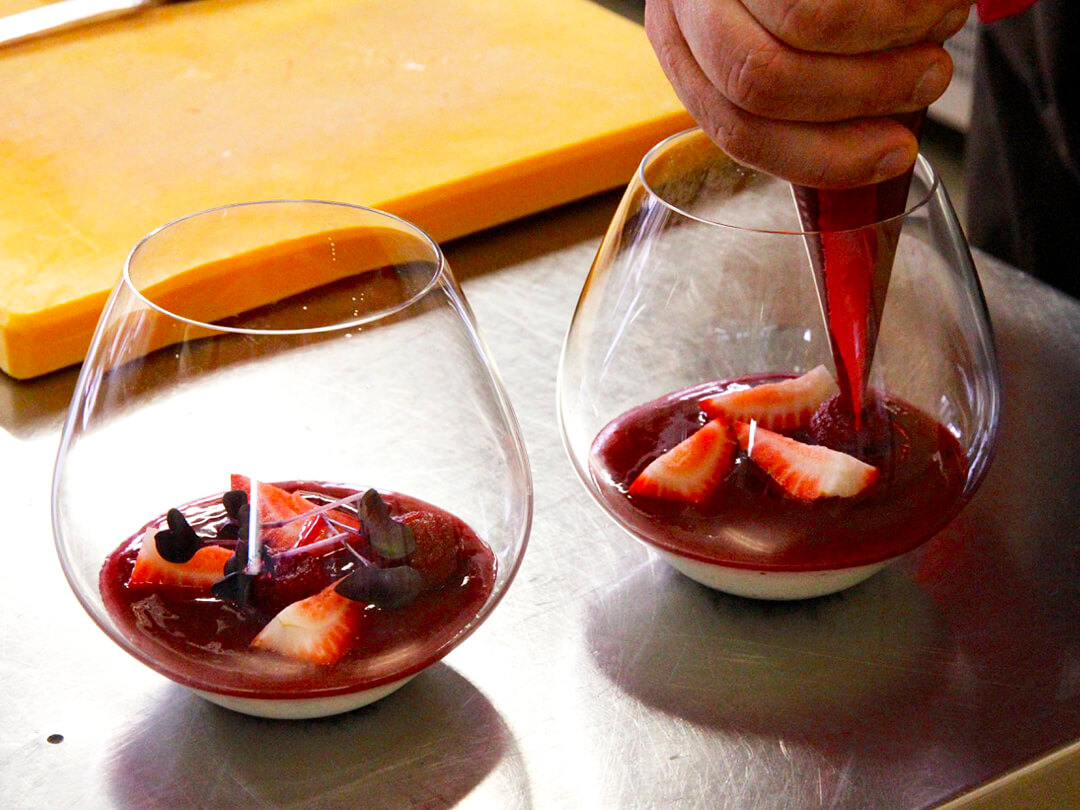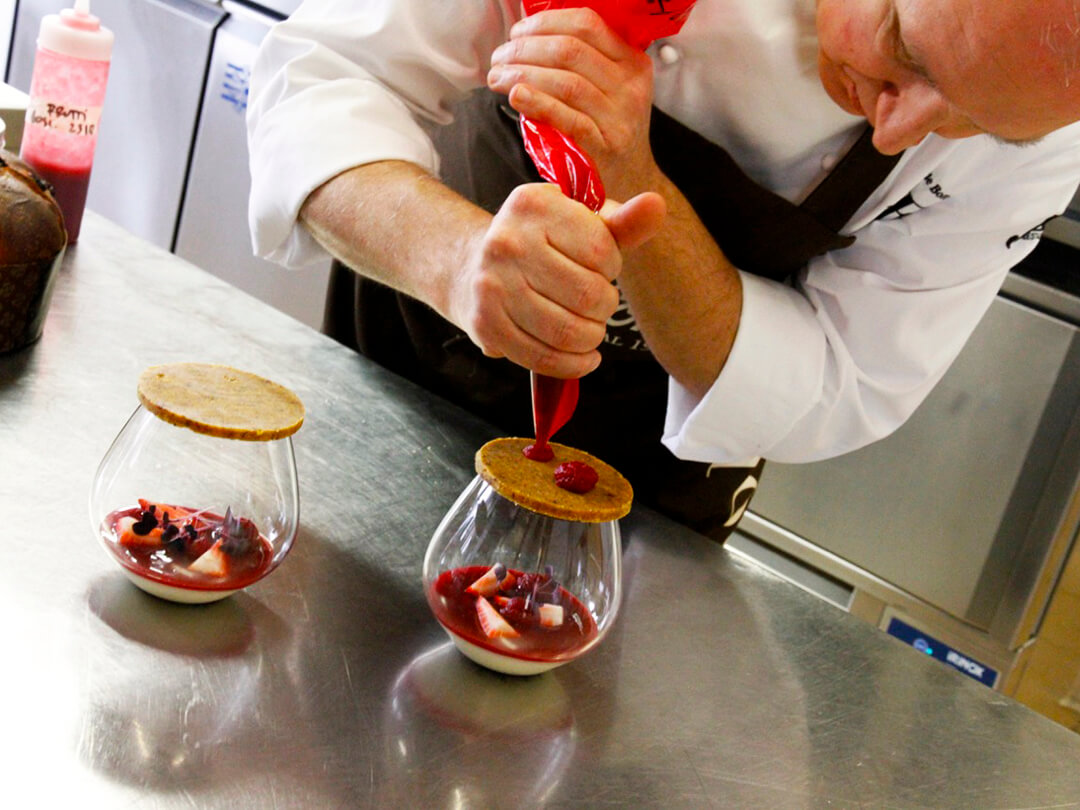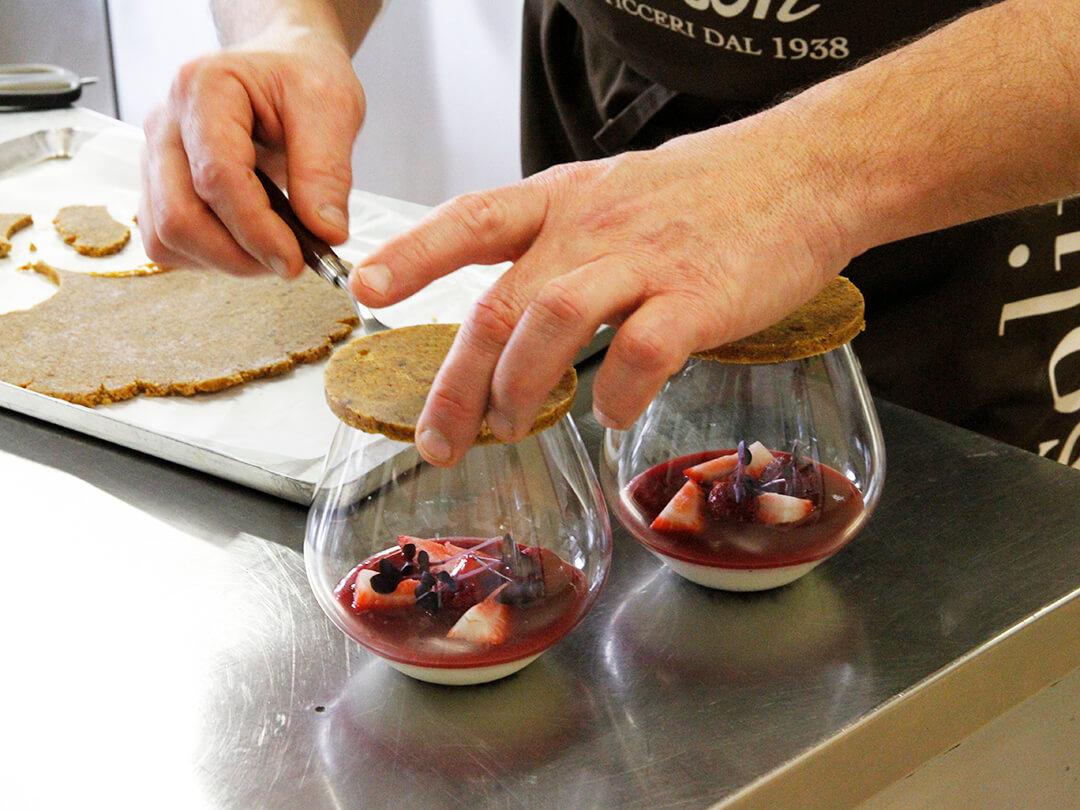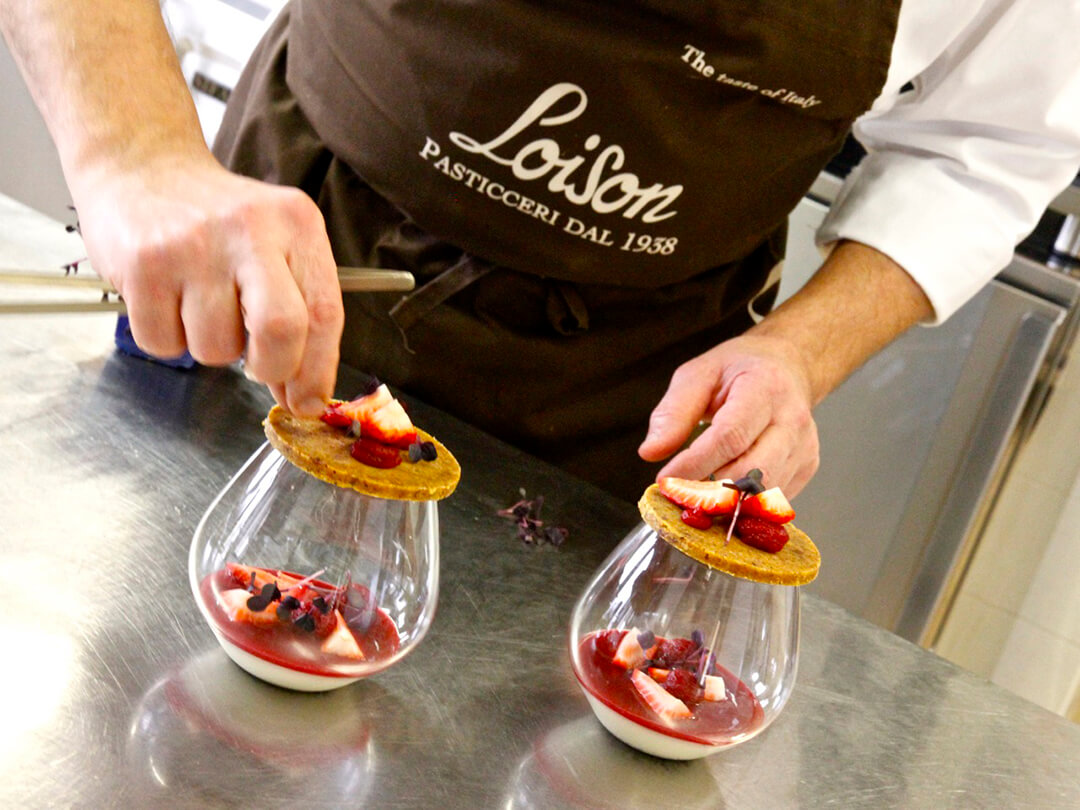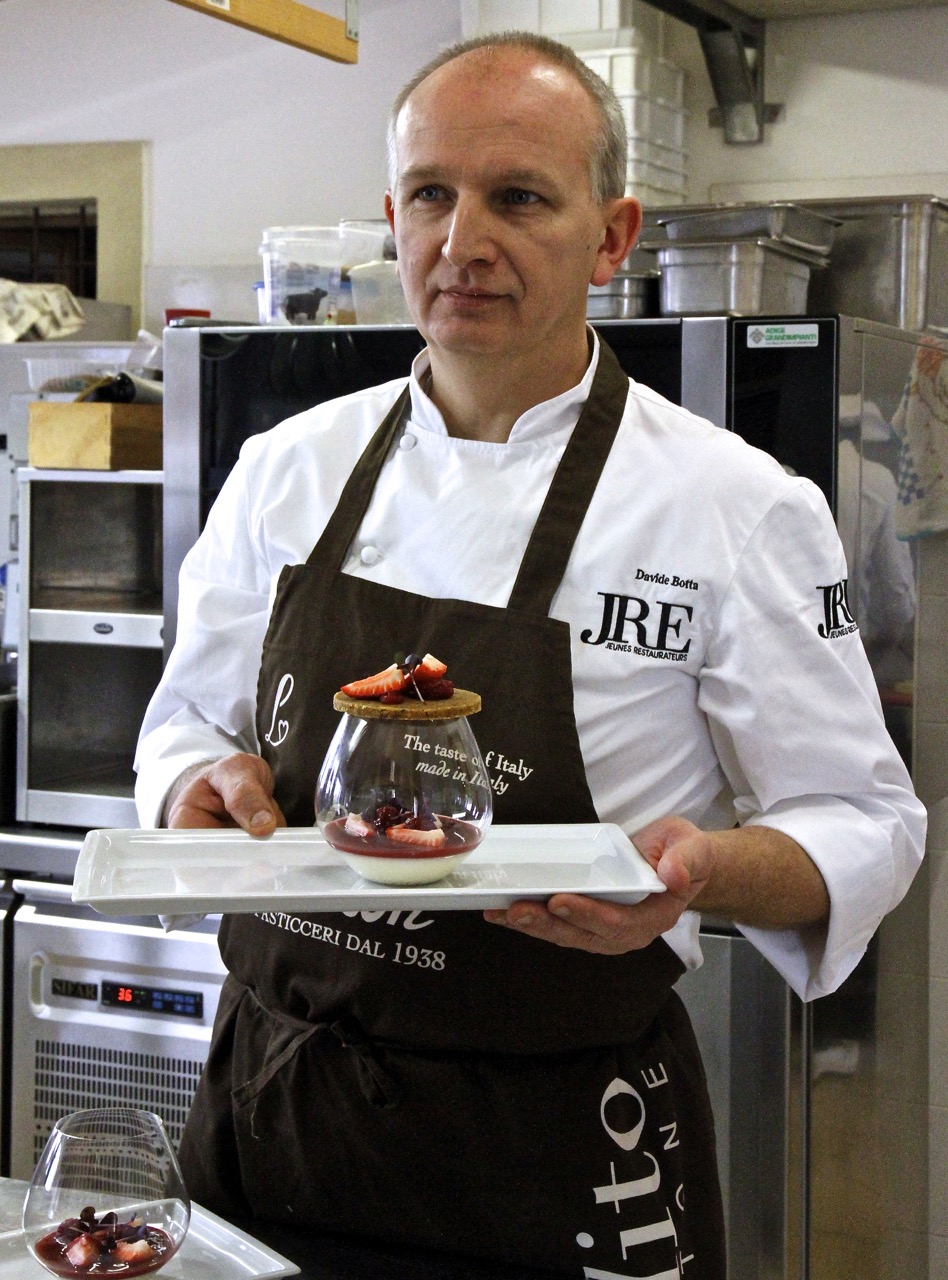 Enjoy!