It's not easy to use Loison Rose Panettone in a recipe. Here Piergiorgio Siviero dared to combine it with sea bass and radicchio.
Piergiorgio Siviero, chef of the Lazzaro 1915 restaurant in Pontelongo (Pd), 1 Michelin star, this month offers us an unusual appetizer: Goose ham with a cube of Loison Rose Panettone, radicchio and fermented rice vinegar.
To learn more about chef Piergiorno Siviero click here.
Remember also to subscribe to the YouTube Channel Loison Pasticceri: you will be updated with new video-recipes by our Chef Friends!
The recipe
For this dish you can read the instructions below or follow the video-recipe where the chef explains how to make it.
Ingredients
4 servings
4 rose panettone cubes about 3-4 cm per side to be toasted in a pan just greased with oil and kept warm.
16 slices of goose ham
1 150 g slice of sea bass with skin and bone
30 g weak flour
30 cl mineral water
20 g shallot
10 cl organic apple vinegar
Extra virgin olive oil
Salt and white pepper
80 g of Chioggia radicchio
10 cl "vinegar" obtained from the fermentation of rice
Directions
For the sea bass - Strip the sea bass and set aside the bones and skin. Peel and finely chop the shallot, wilt it in a pan with a tablespoon of oil, add the well-dried and floured slice of fish, toast it on all sides, sprinkle with apple vinegar and let it evaporate, season with salt and pepper, and place on a plate in the oven at 120°C for 10 minutes. Remove from oven and let rest. Place the bones and skin in the pan with the cooking juices, cover with mineral water, and boil for 10 minutes. Strain the cooking juices and blend them with the flesh of the sea bass adding 20 cl of evo oil.
Finely chop the radicchio and wash it in cold water, changing the water at least once in the course of an hour. Drain and spin well. Pat the fillets dry with paper towels. Marinate in rice vinegar for at least 6 hours.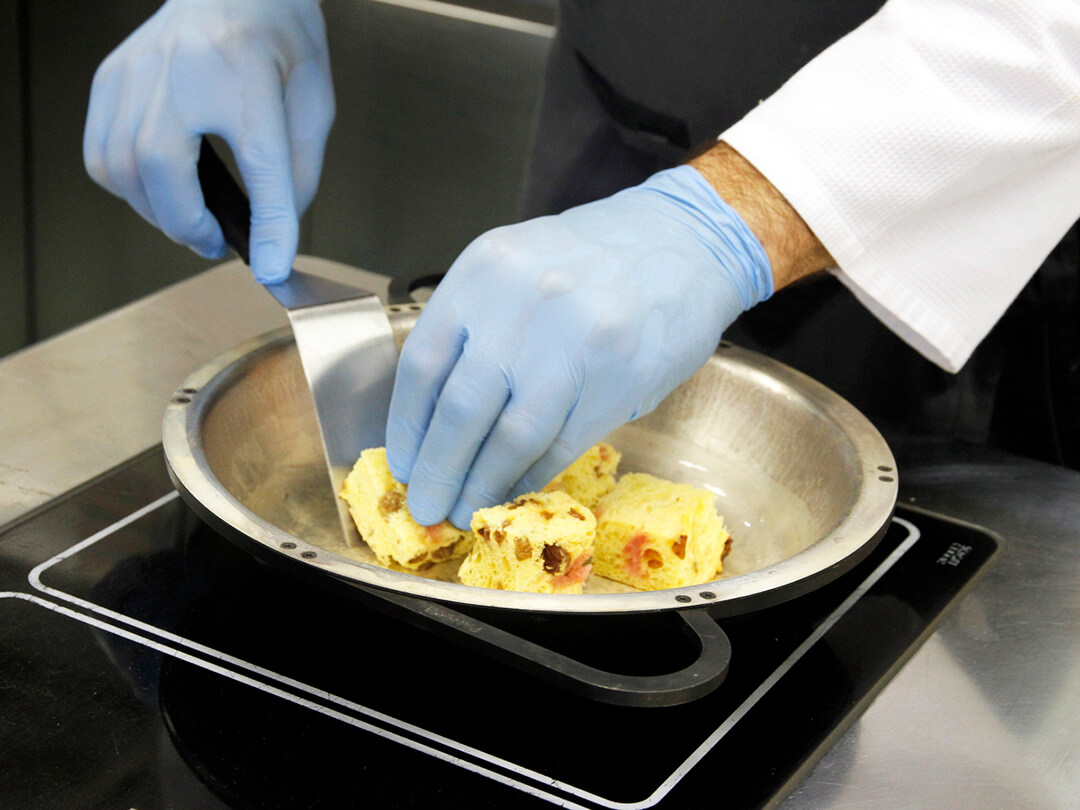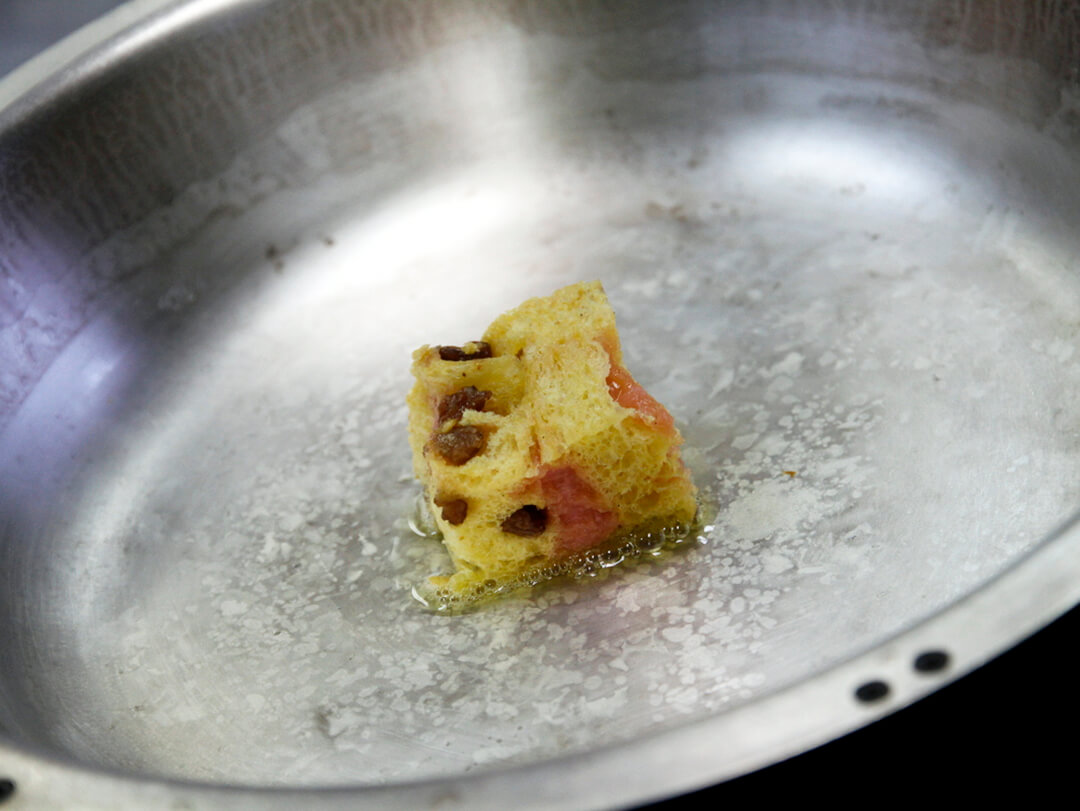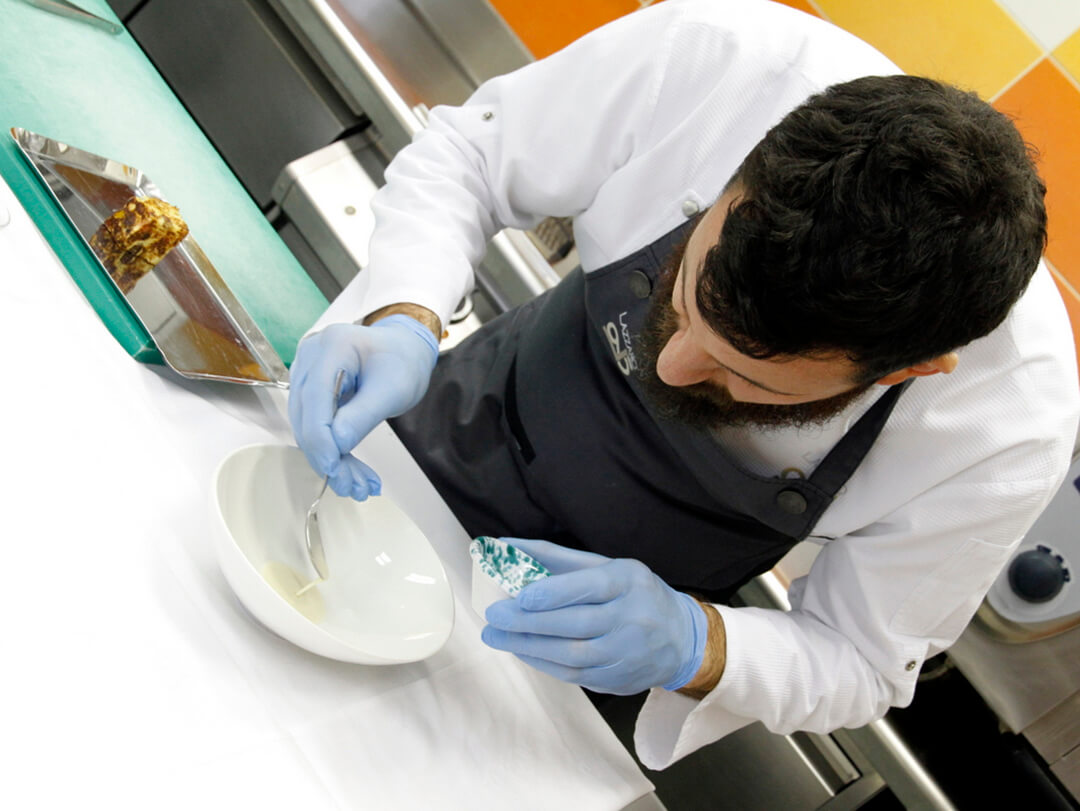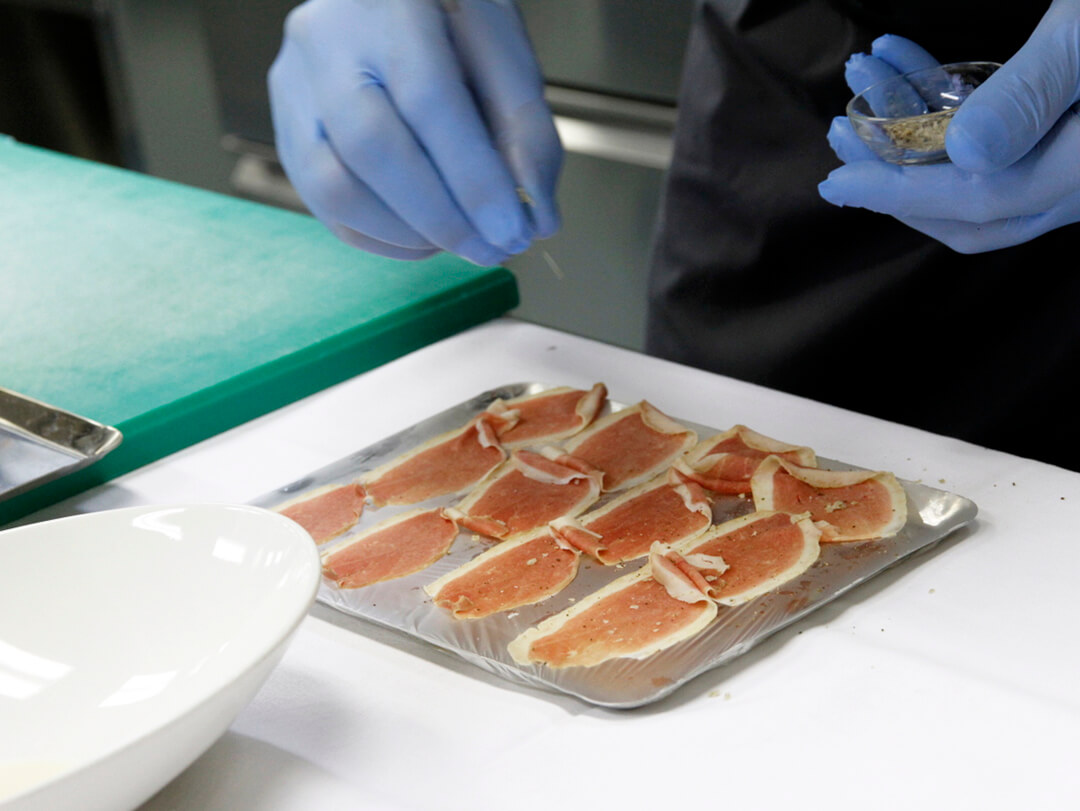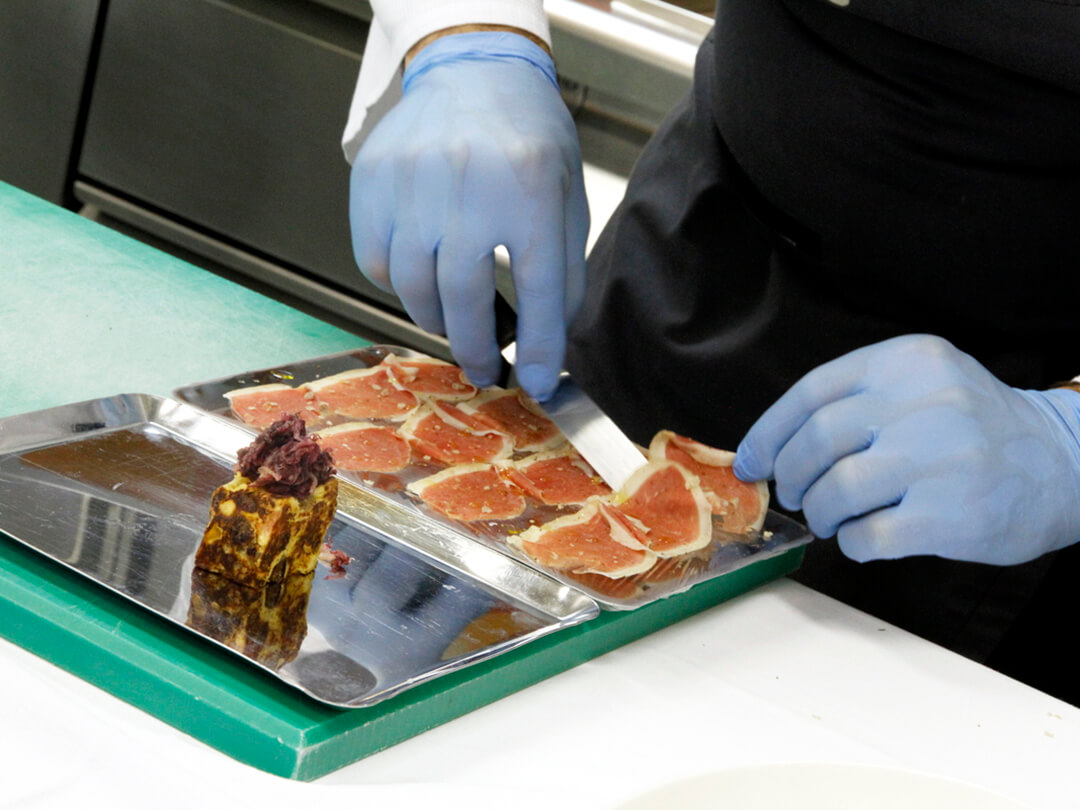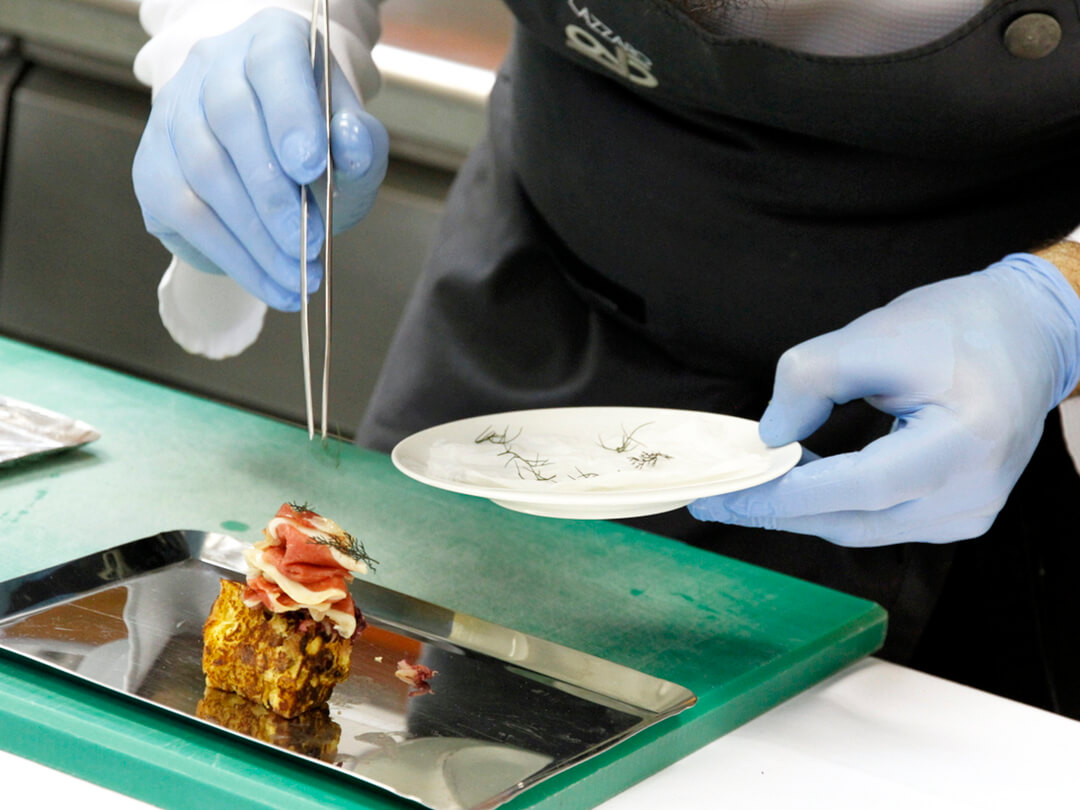 Plating
In a bowl, pour a tablespoon of sauce and grind some white pepper. Place the cube of toasted panettone and the radicchio on the top, cover with the slices of ham and season with evo oil if desired.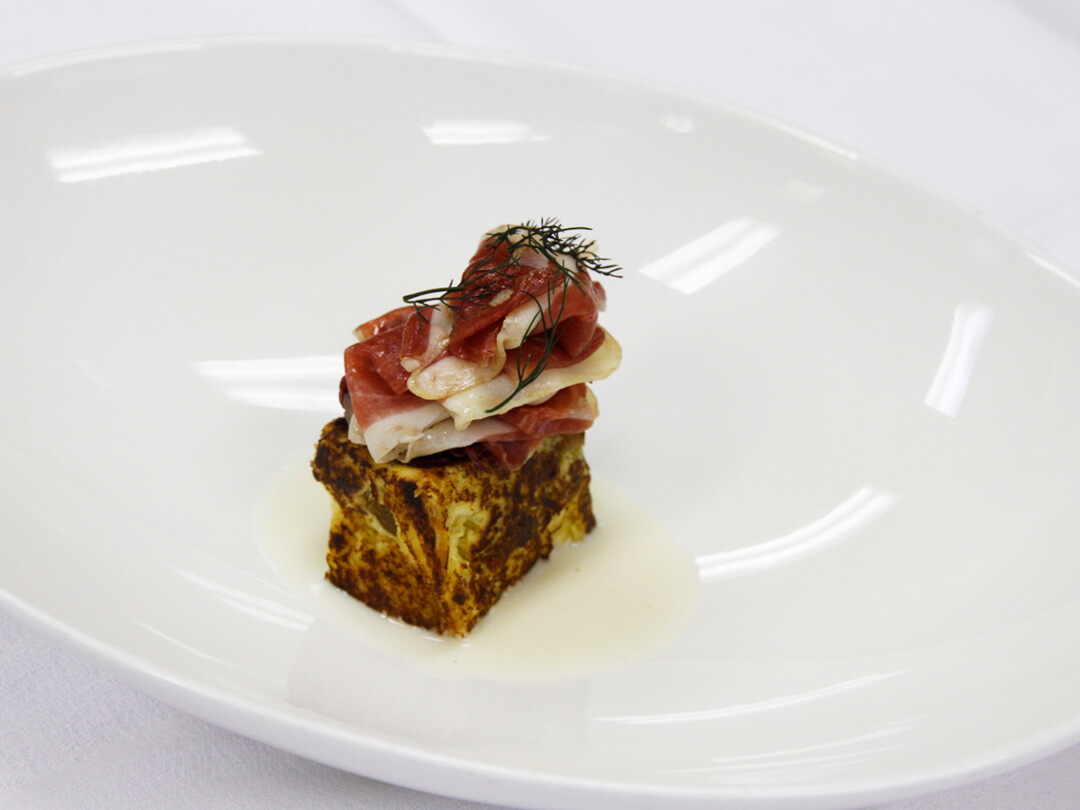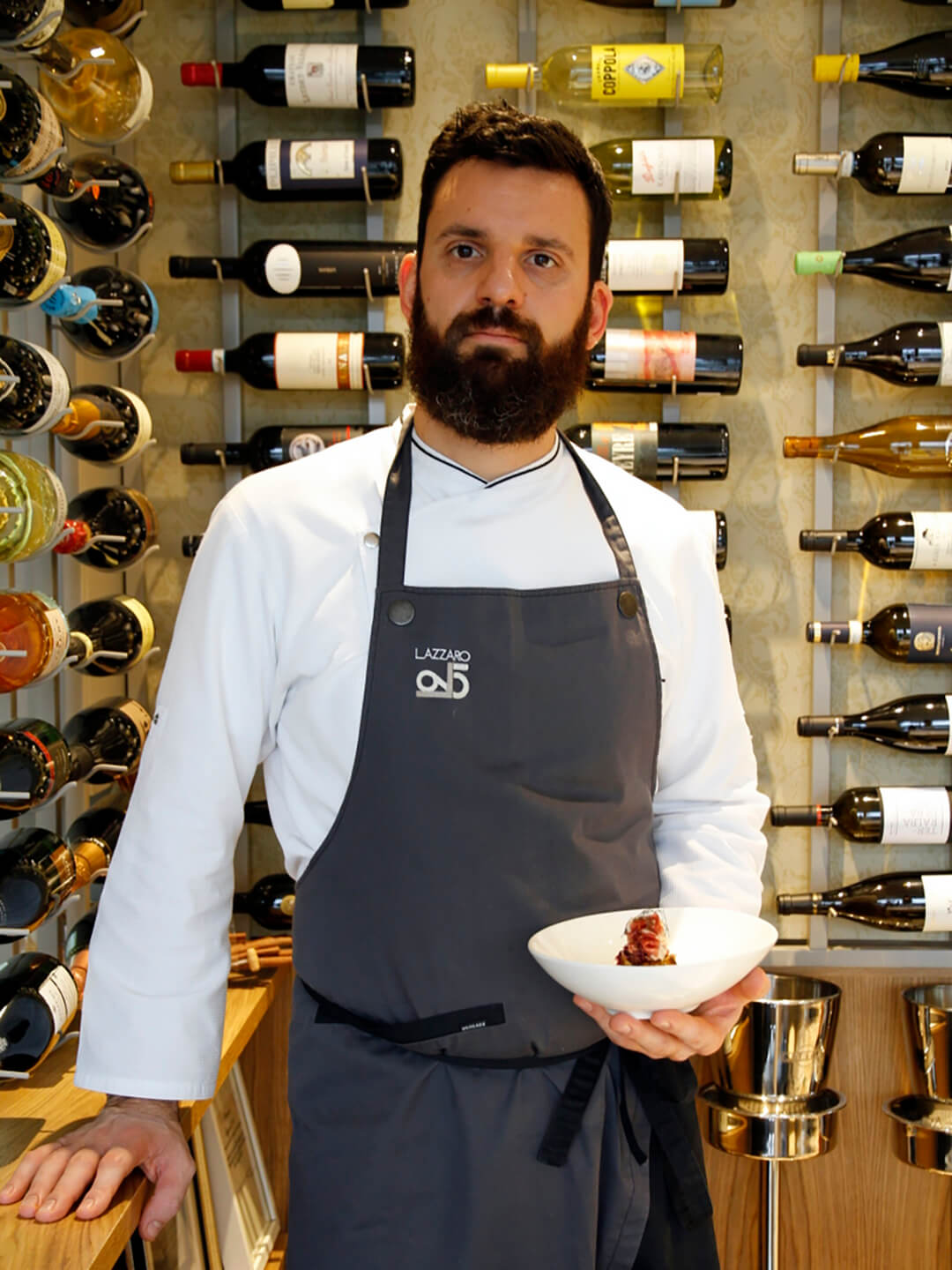 Bon appetit!