This is a tribute to a typical Italian first course, interpreted by Piergiorgio Siviero with some unusual ingredients!
Piergiorgio Siviero, chef and owner of the restaurant Lazzaro 1915 in Pontelongo (Pd) 1 Michelin star, has reinterpreted a classic Italian first course "Fusilli… tuna, beans and onion with Chinotto Panettone croutons". (Presidio SlowFood)
To know more about chef Piergiorgio Siviero click here. Remember also to subscribe to the YouTube Channel Loison Pasticceri: you will be updated with new video-recipes by our Chef Friends!
The recipe
For this dish you can read the instructions below or follow the video-recipe where the chef explains how to make it.
Ingredients
4 servings
75 g Loison Panettone with Savona Chinotto
300 g of fusilli pasta
900 cl boiling water
10 g dried tuna in leaves (katsuobushi)
80 g white beans cooked al dente (Sorana or Coconut)
20 g shallots10 cl organic apple vinegar
10 cl organic apple vinegar
30 g grated cheese
5 g chopped tarragon
2 g untreated lemon peel
Directions
Peel the shallot and cut it finely. Blanch in boiling water, drain and pat dry with paper towels. Cover with apple vinegar in a container and leave to marinate for at least 8 hours.
Remove the crust from the panettone and break it into small pieces with your hands. Dry roast in a pan until crispy.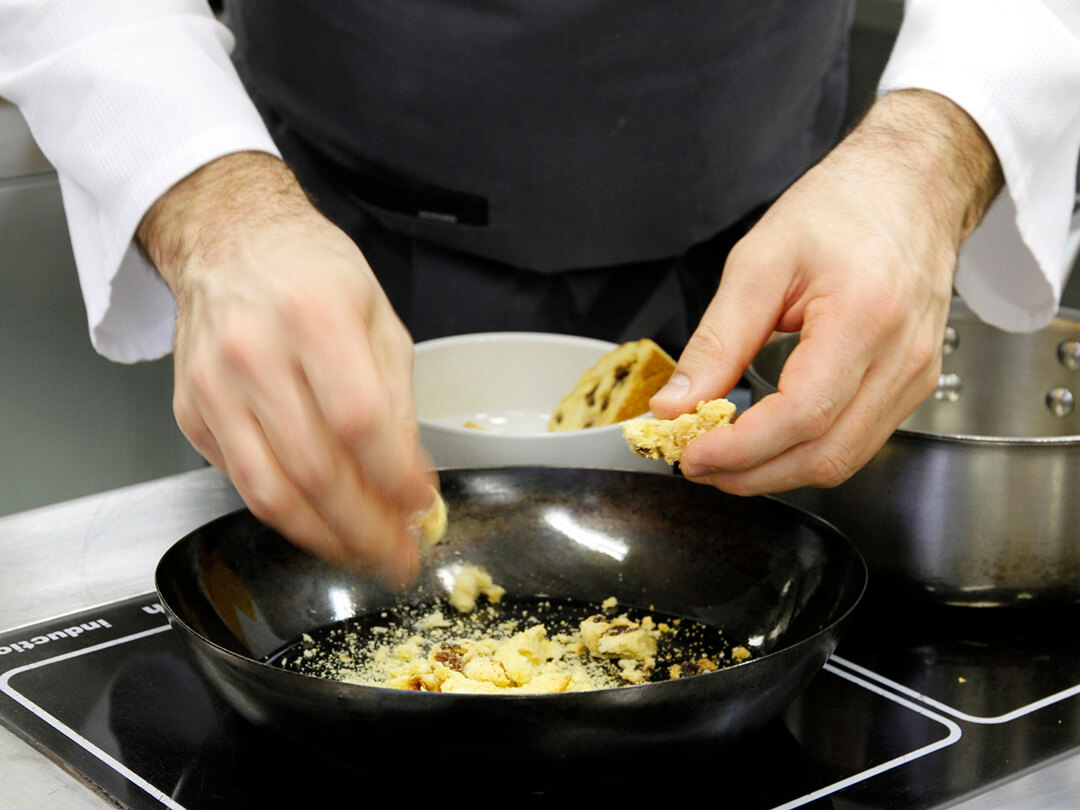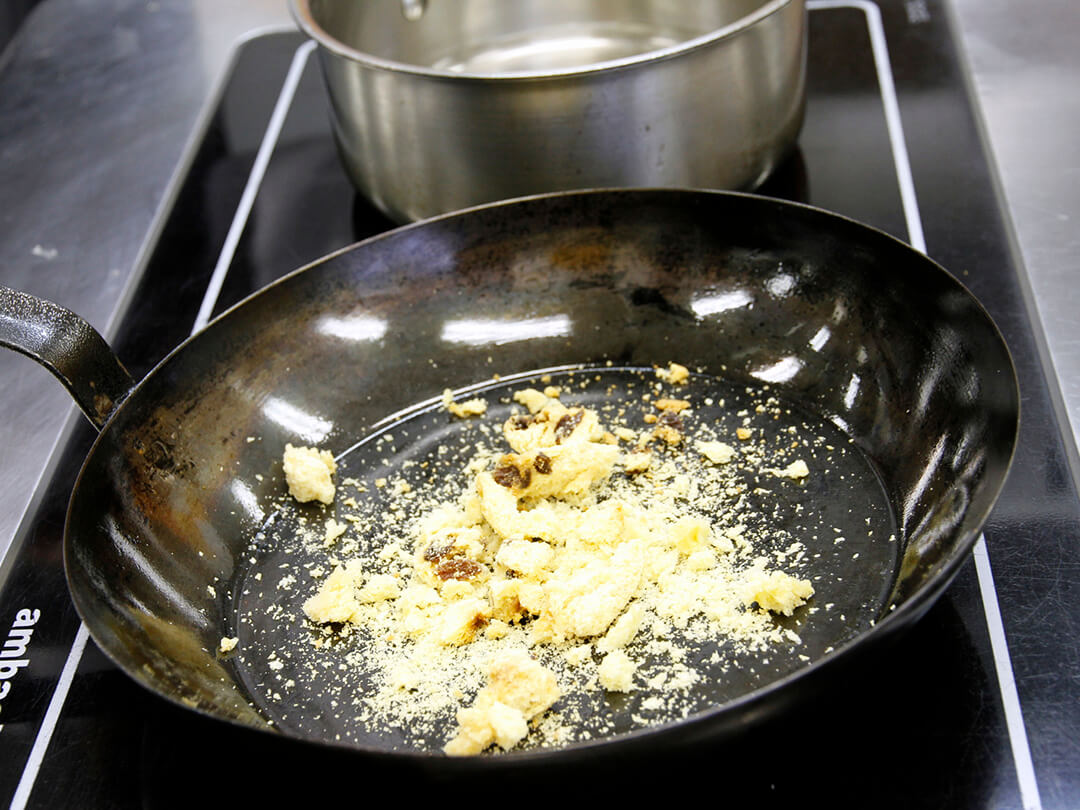 Put boiling water in a saucepan and throw in the pasta, cook it like a risotto, halfway through cooking add the Parmesan cheese, some of the beans and salt to taste.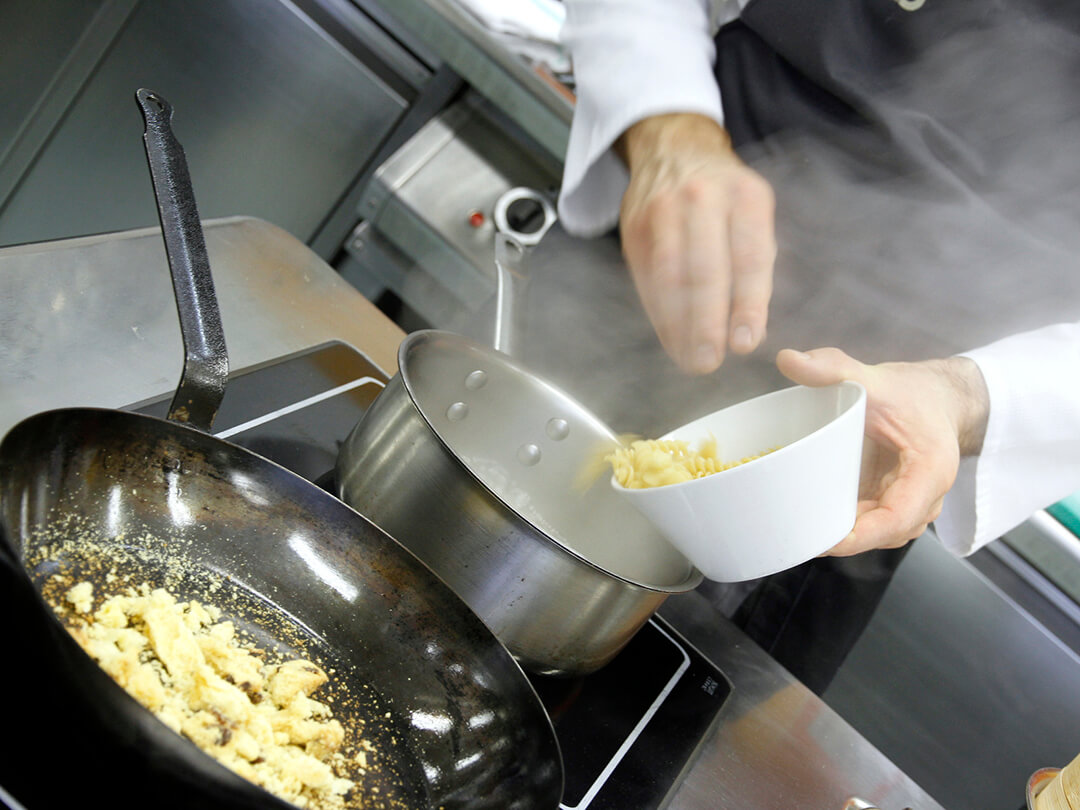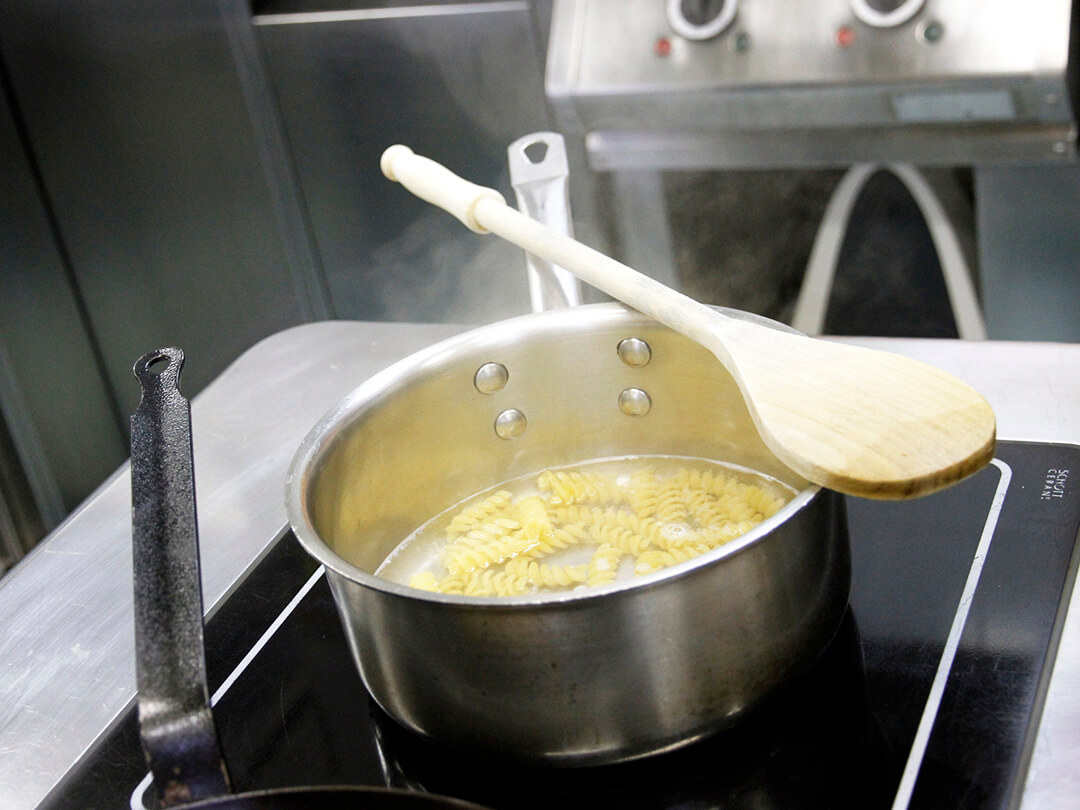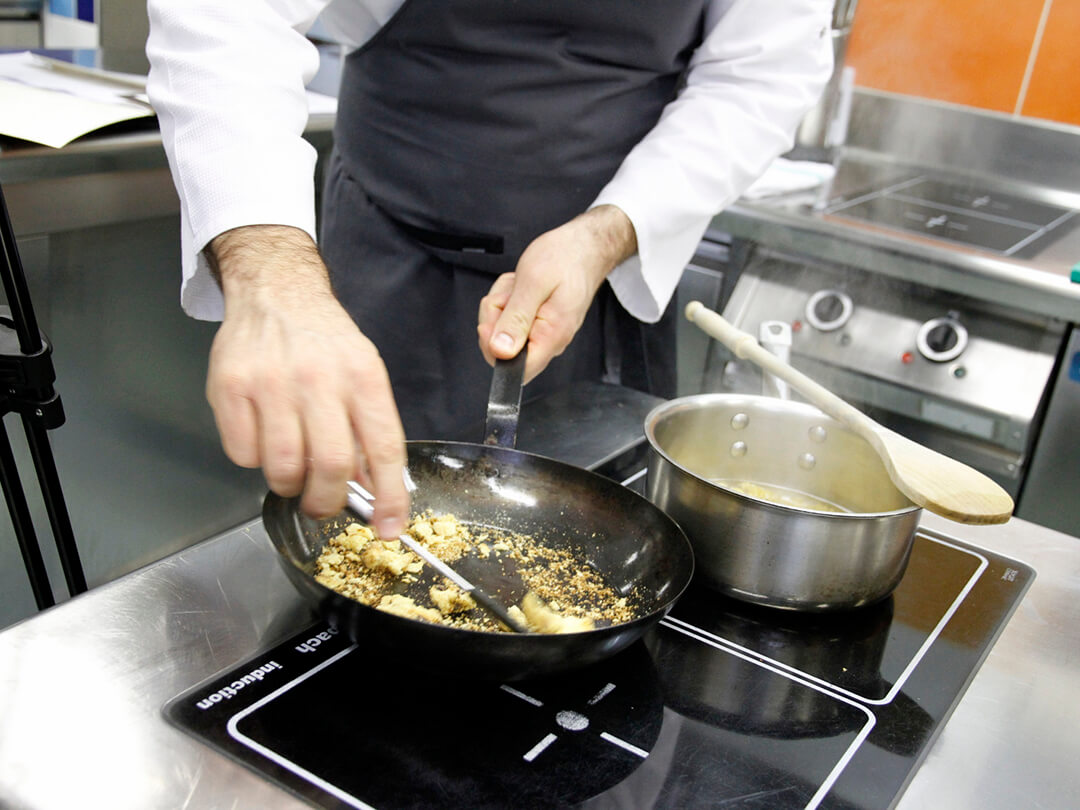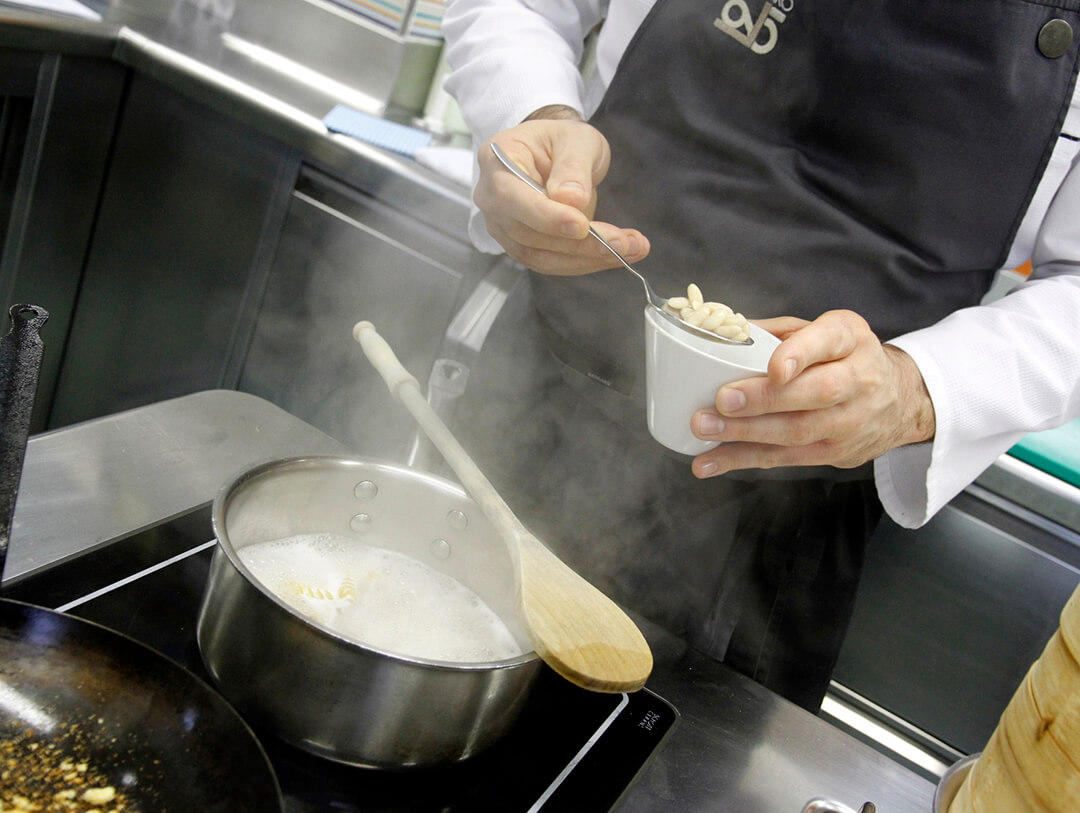 Chef's advice
The 1 to 3 ratio (1 part pasta, 3 parts water) means that by the end of cooking the water has almost completely evaporated.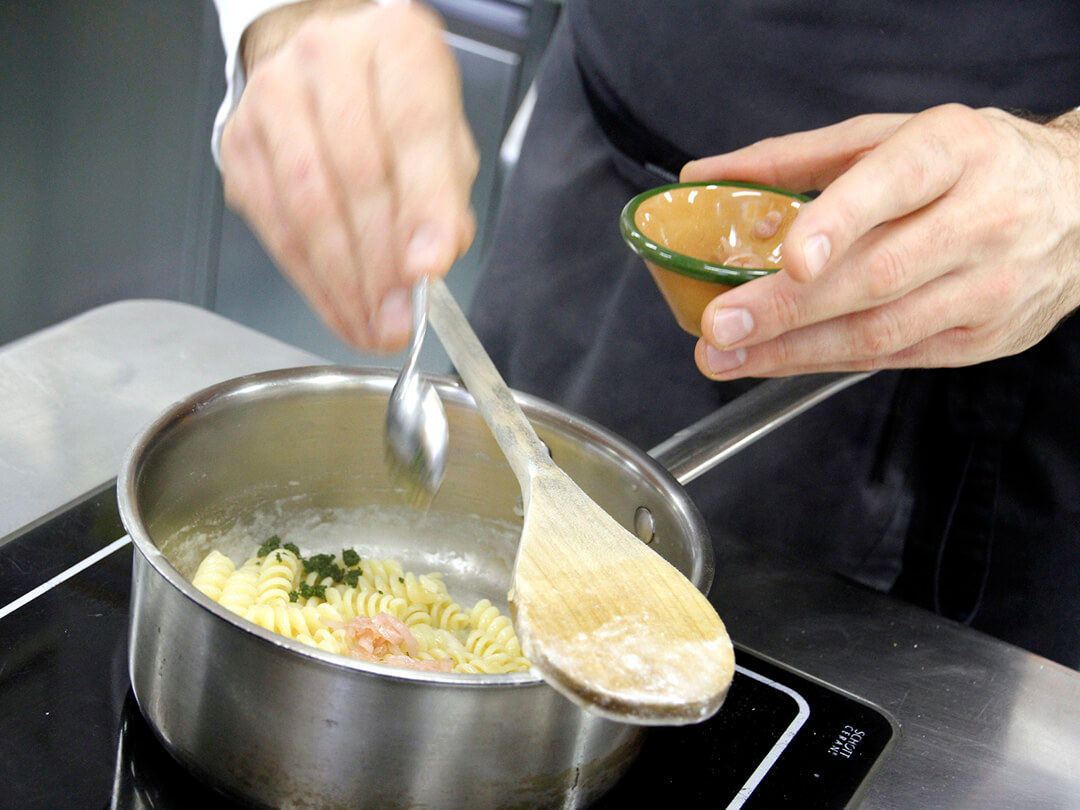 Once creamy, finish cooking it with the marinated shallot, tarragon, lemon zest and remaining white beans.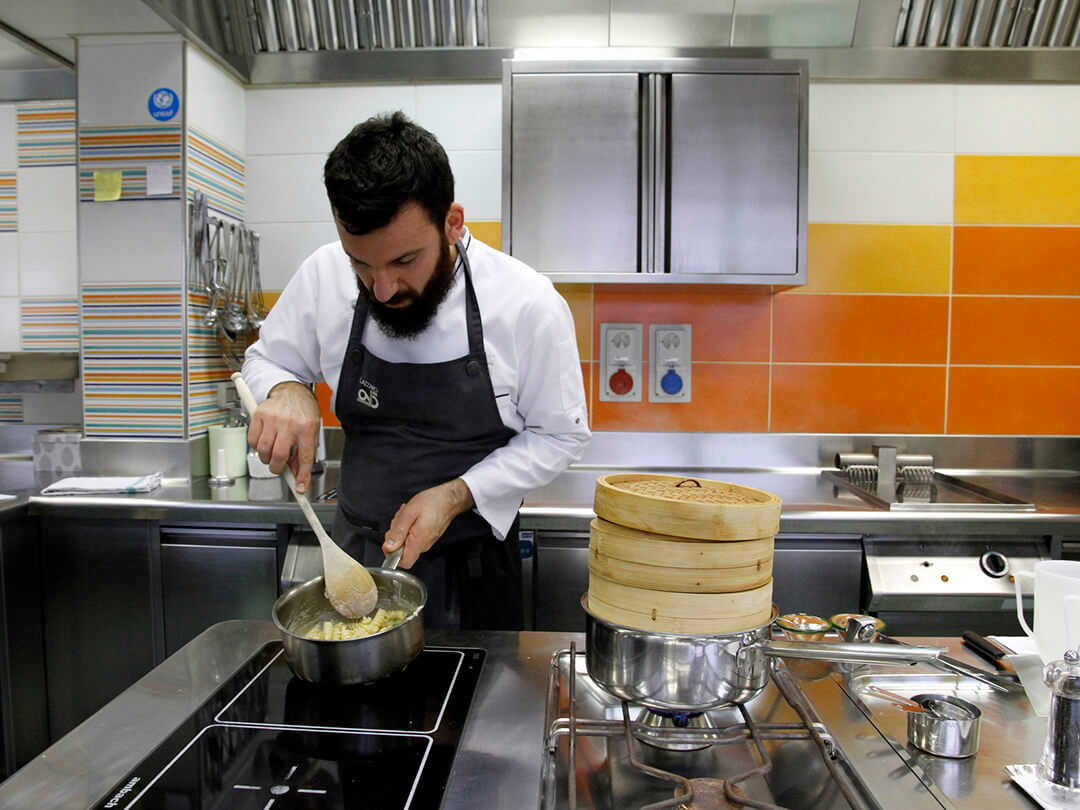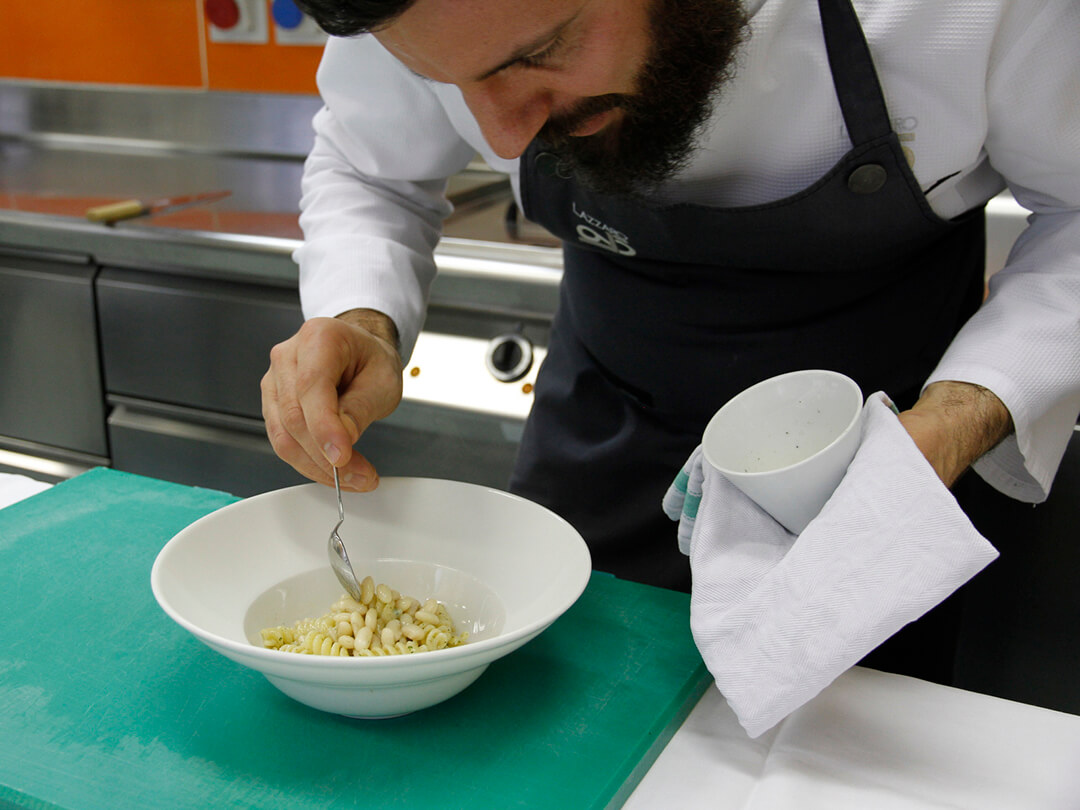 Serve when hot sprinkled with dried tuna and panettone crumble.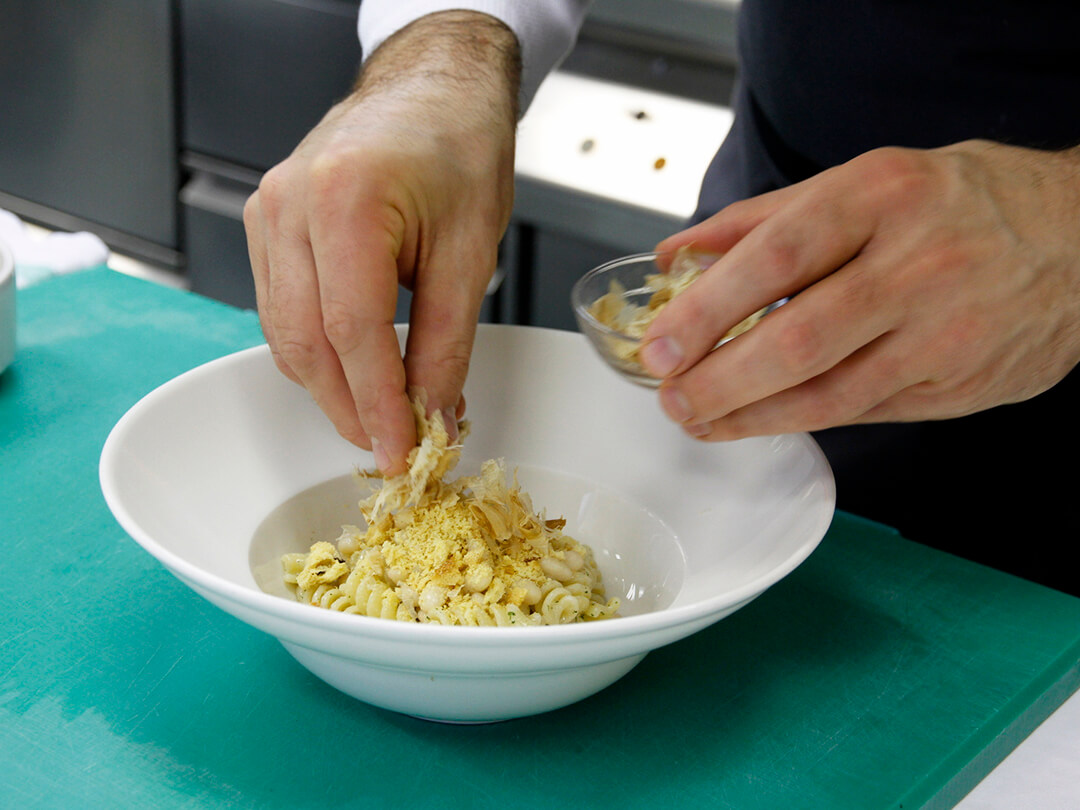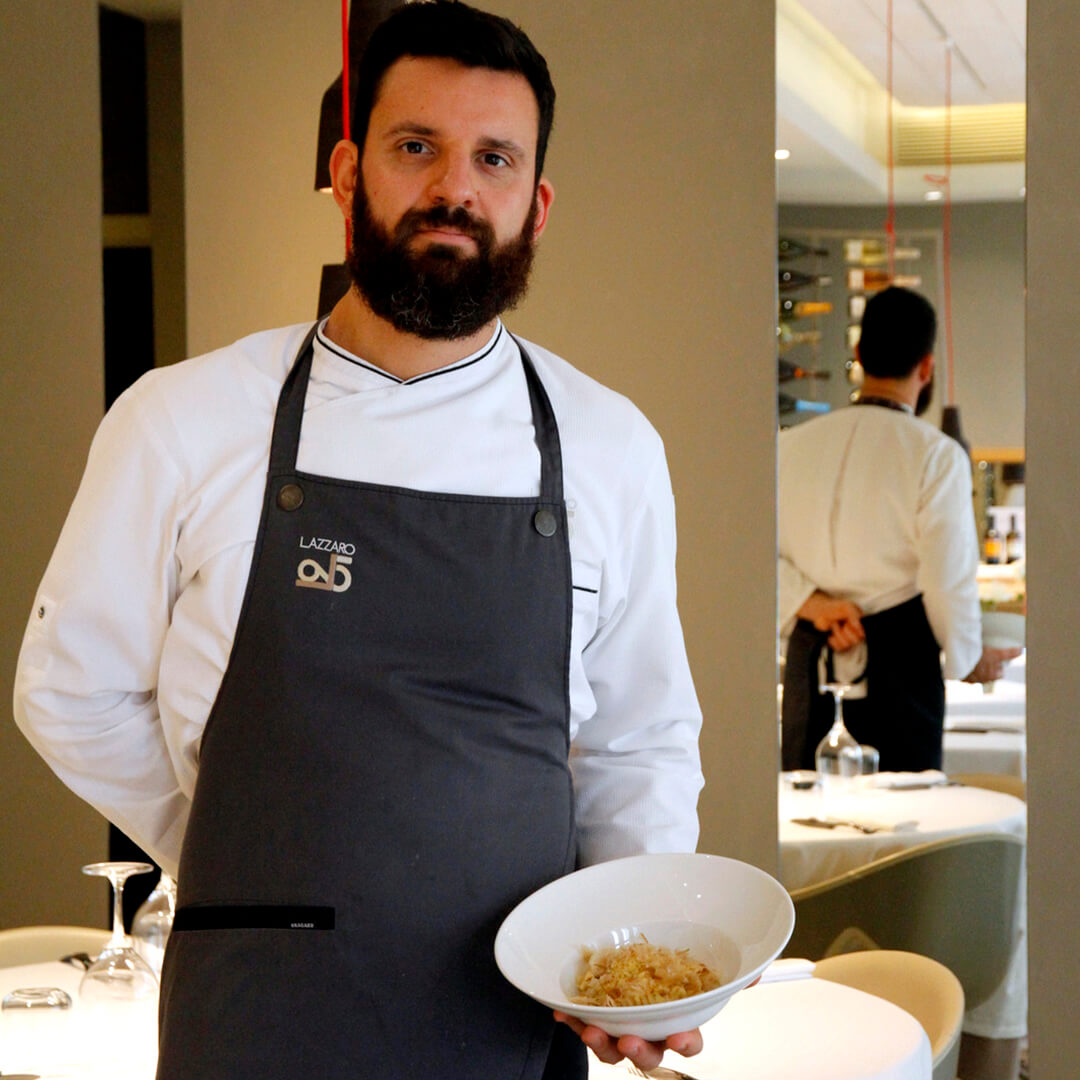 Bon appetit!