The taste and tenderness of the lamb are enhanced by the crunchy breading made from Loison Mandarin Panettone
Here is an inspired recipe created by Stefano Agostini, Chef at Restaurant 1994 in Padua: "Lamb breaded with Loison Mandarin Panettone, served with mashed beetroot and pumpkin sauce". Nice to look and good to eat!
To learn more about Stefano Agostini, click here.
Remember to subscribe to our YouTube Channel for the latest video recipes from our Chef Friends!
The recipe
To learn how to make this recipe, you can either read the instructions below or you can watch the video in which Stefano Agostini explains how to recreate it.
Ingredients
4 servings
2 lamb saddles (8 ribs)
1 clove garlic
100 g Loison Panettone with Late Mandarin from Ciaculli, crumbled
1 Tbs mustard
200 g beetroot, steamed
2 potatoes, boiled
300 g fresh pumpkin
1 scallion, chopped
Vegetable stock
Marjoram
Salt and pepper
Extra virgin olive oil
Directions
Rinse the lamb, then pat it dry and split the two saddles in half. Sear the 4 pieces for a couple of minutes on a nonstick frying pan with the garlic, some marjoram and a teaspoon of extra-virgin olive oil.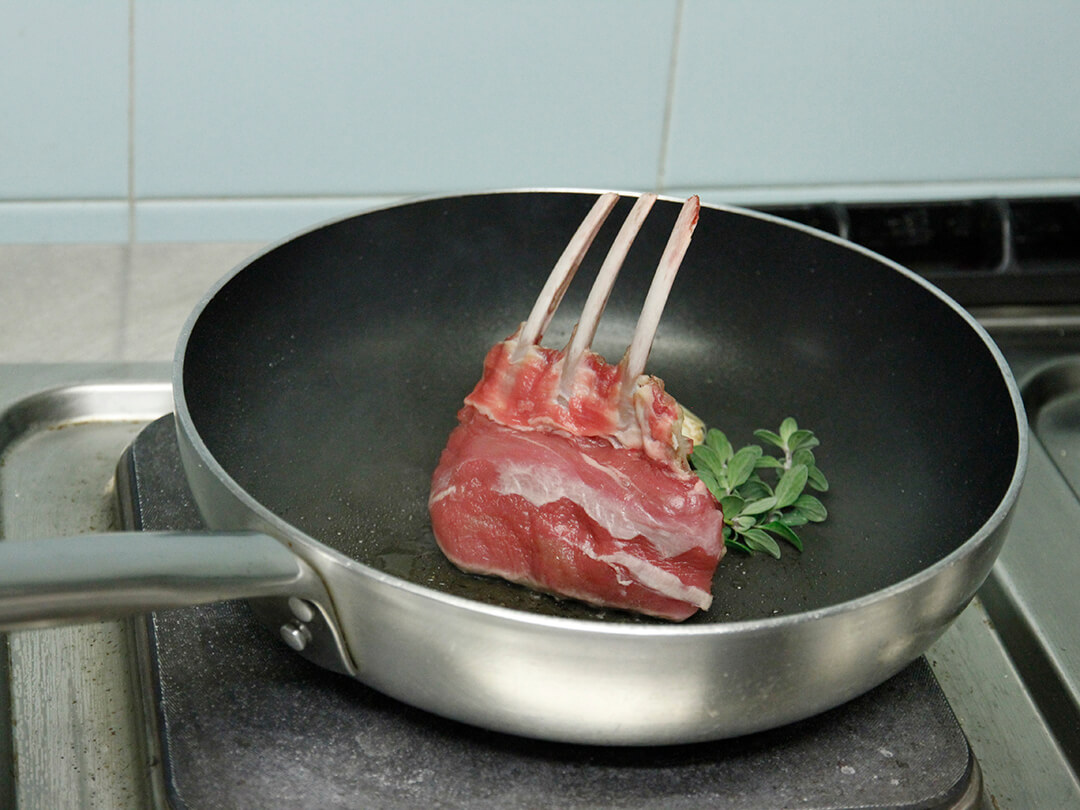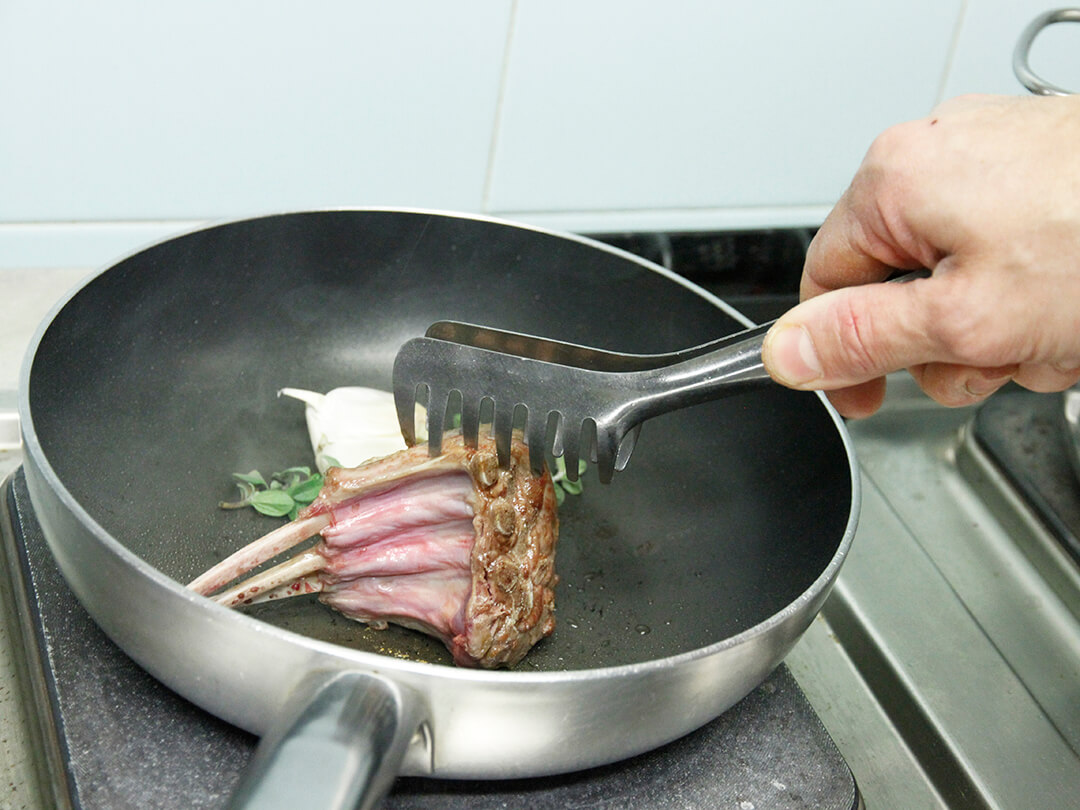 Remove from the stove, spread the mustard on the lamb and coat with the Mandarin Panettone crumbs.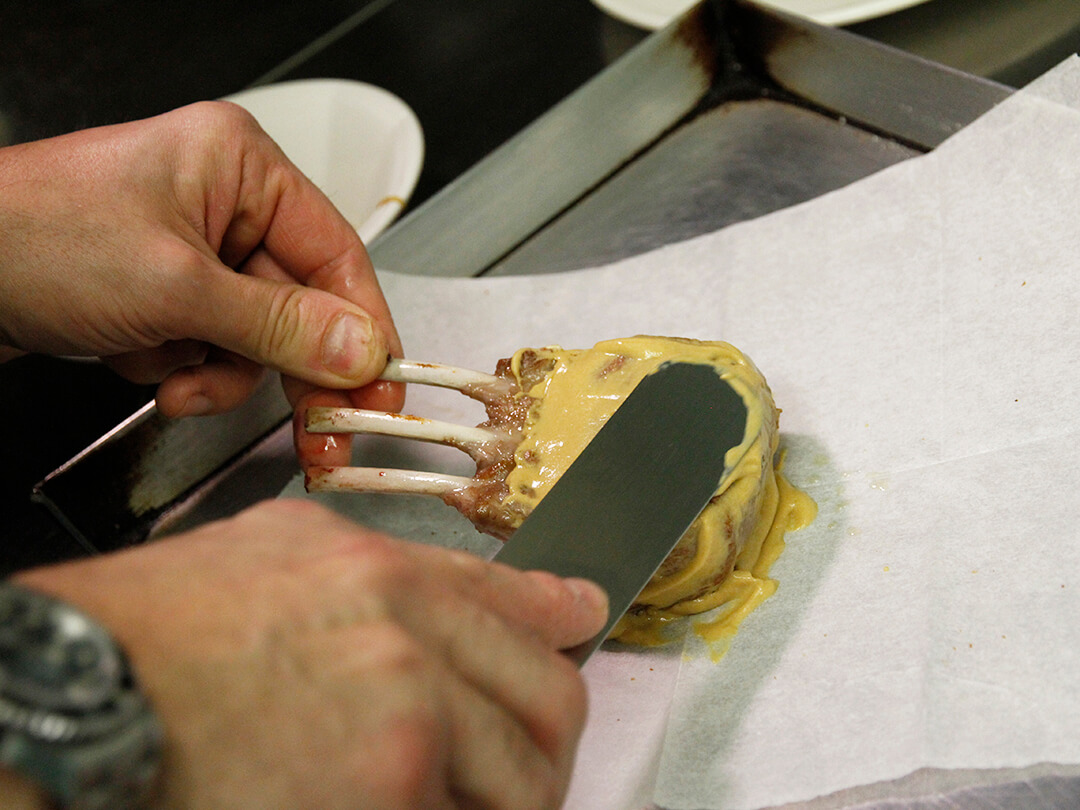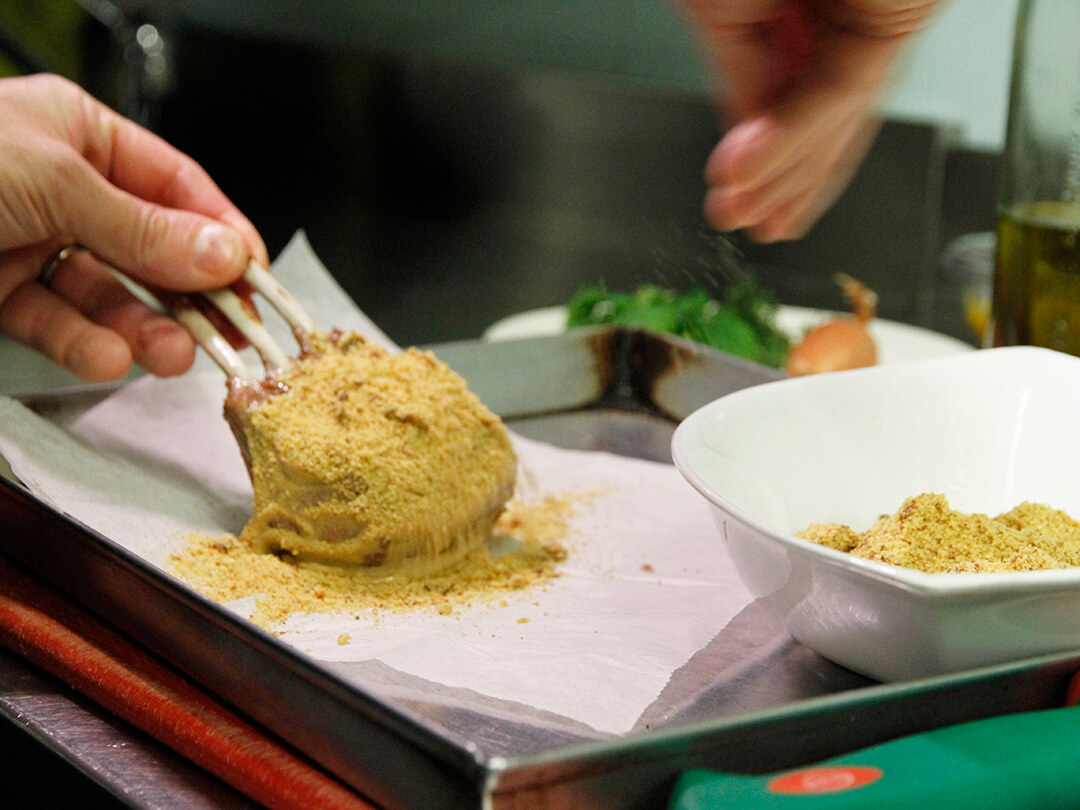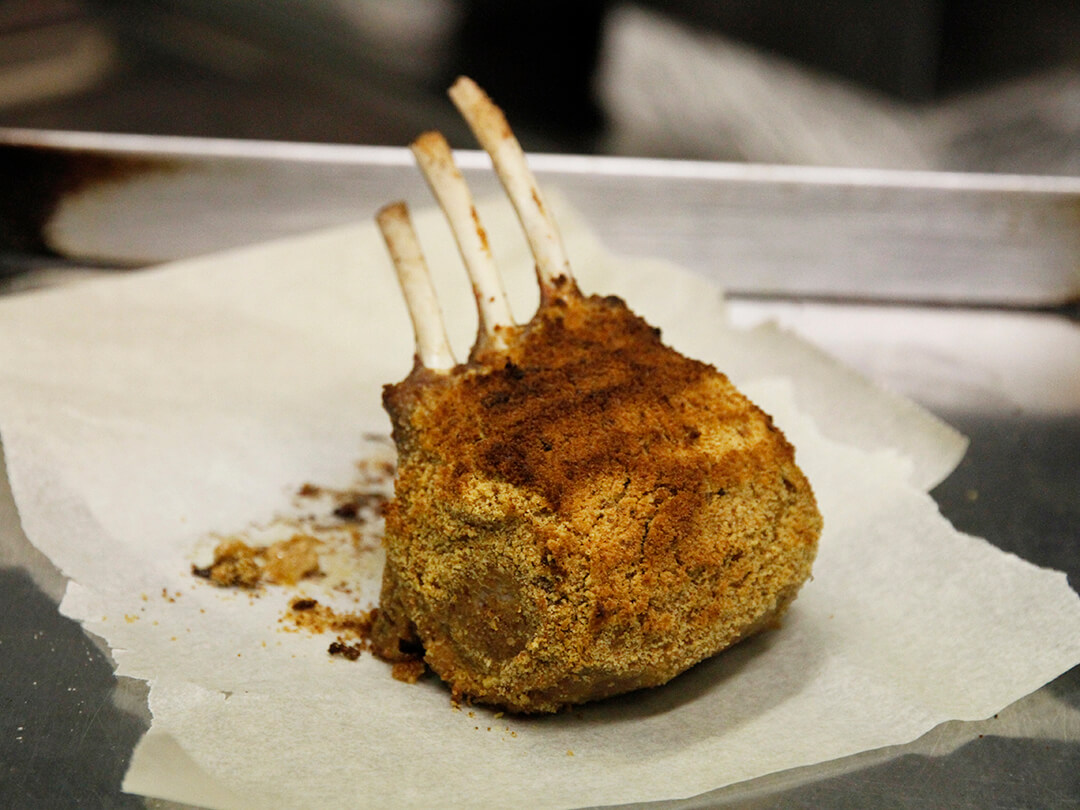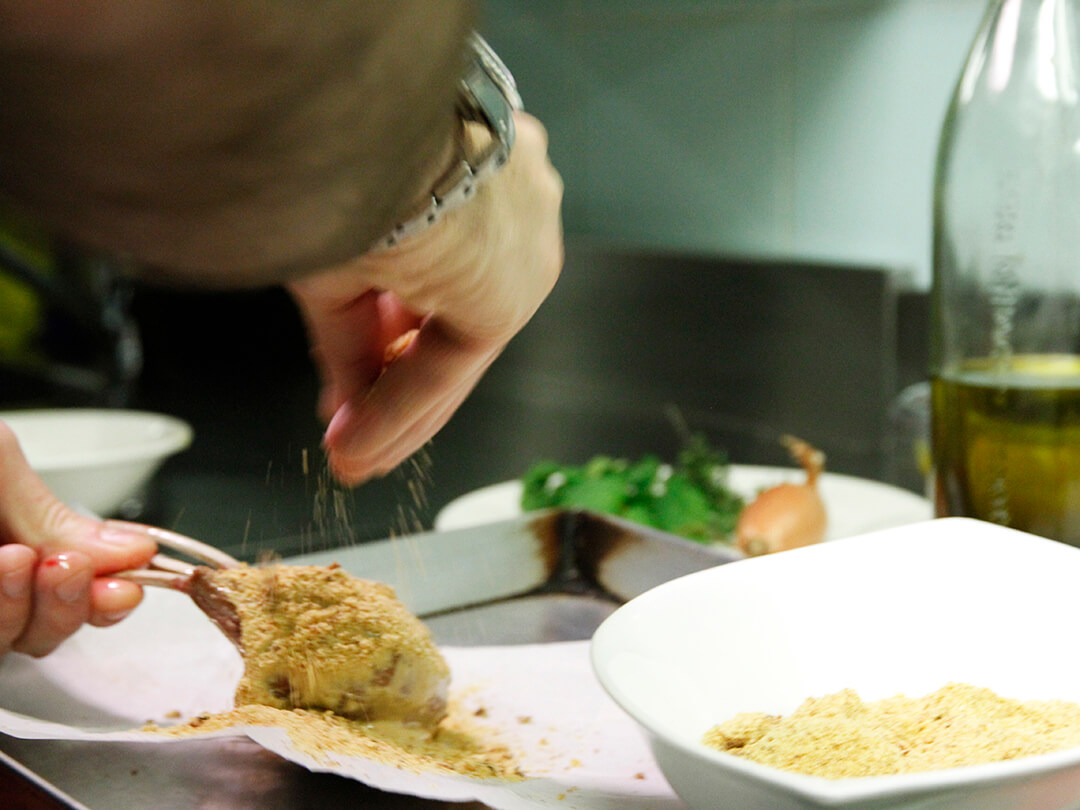 Prepare the mash by mixing the beetroot with the potatoes and some extra virgin olive oil. Let stand in a warm place. Prepare the pumpkin purée: sauté the scallion, add the pumpkin and vegetable stock. Cook, then purée and set aside in a warm place.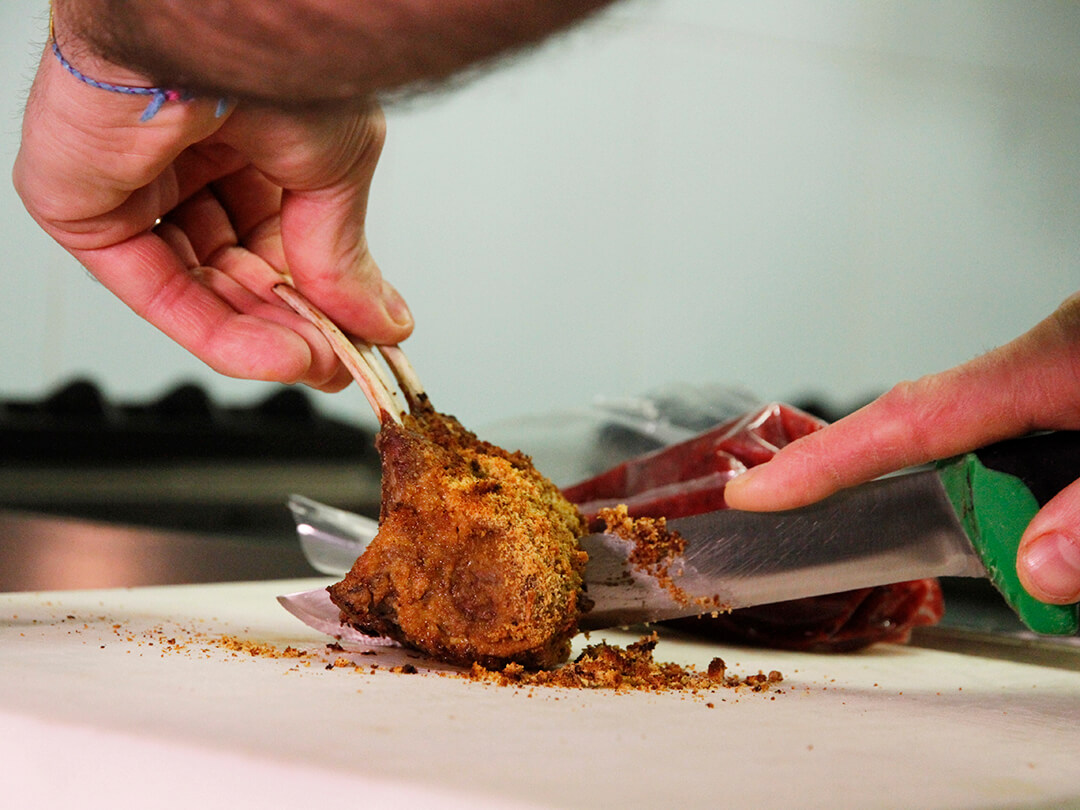 Roast the lamb in the oven for 8-10 minutes at 200° C. When cooked, let sit for a few seconds. Cut the lamb into medallions and arrange on a serving dish with the mash and the purée.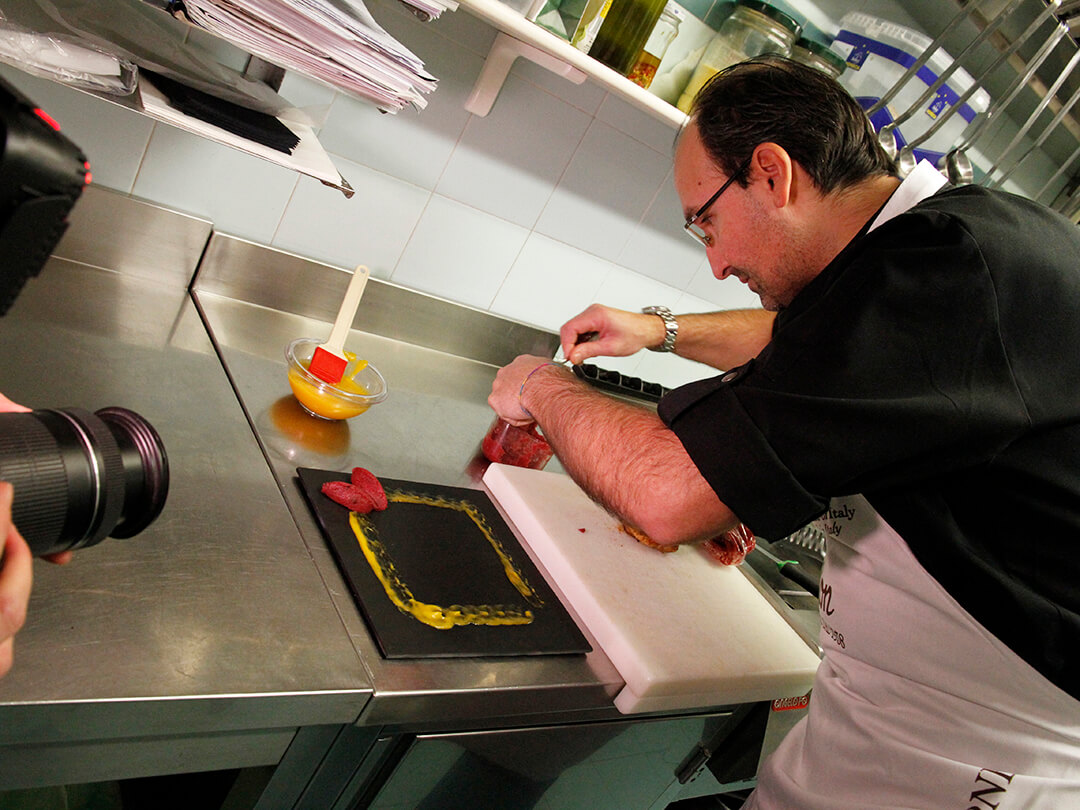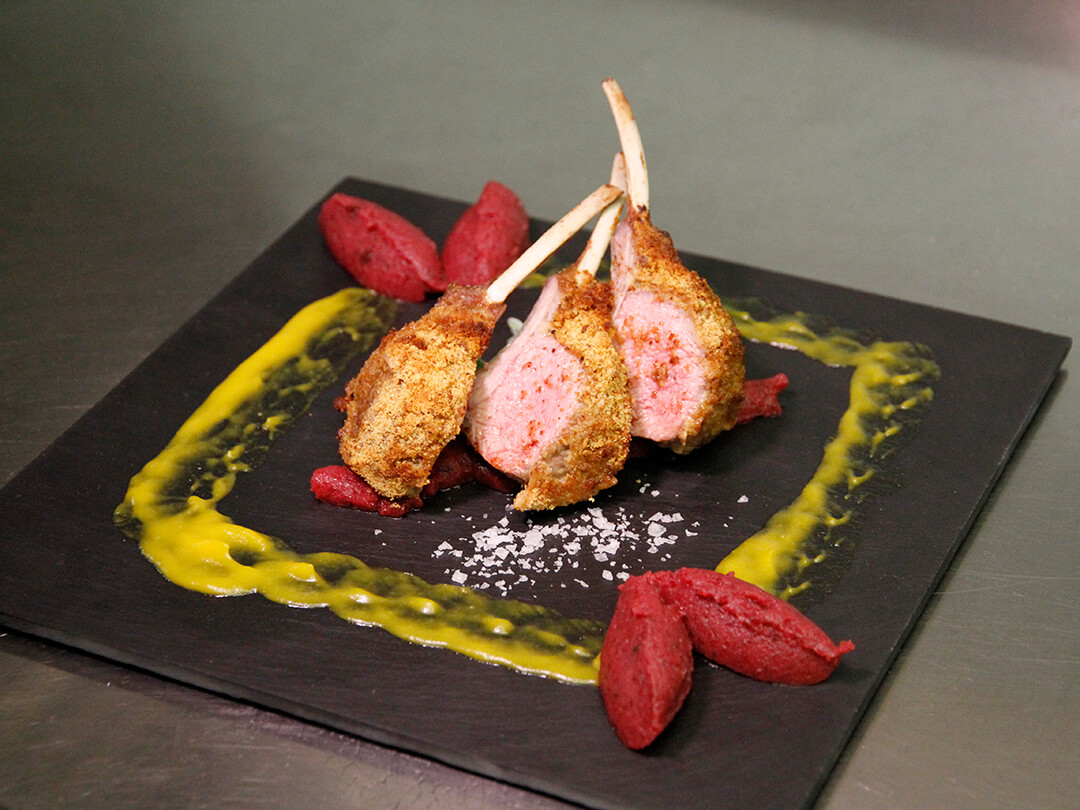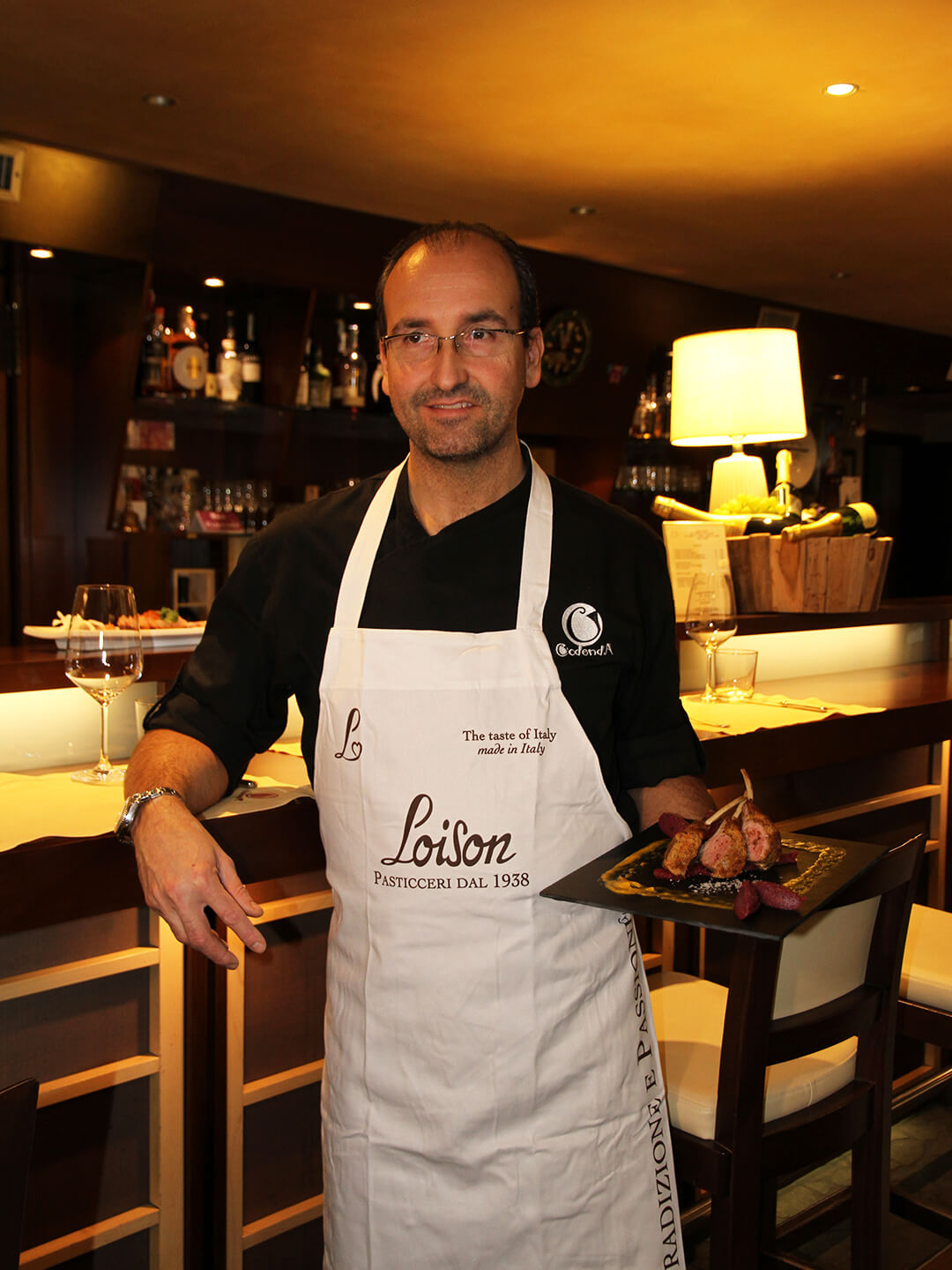 Enjoy!