The idea of chef Agostini is to recreate the Italian Cesar Salad, but instead of the bread there is the classic Veneziana in toasted cubes.
Stefano Agostini, chef of the restaurant 1994 of Padua, propose us a quick and easy recipe to create the "Loison Salad": perfect for a light lunch, to share with your friends or even for a pic nic.
To learn more about Stefano Agostini, click here.
Remember to subscribe to our YouTube Channel: for the latest video recipes from our Chef Friends!
The recipe
To learn how to make this dish, you can either read the instructions below or you can watch the video in which Chef Agostini explains how to recreate it.
Ingredients
4 servings
100 gr Loison Classic Veneziana, cubed and toasted
50 gr lettuce
50 gr variegated red radicchio
1 pear
5 walnuts
30 gr Tuscan pecorino cheese, shaved
100 gr smoked Prague ham
Red currants
Extra-virgin olive oil and balsamic vinegar, to taste
Directions
Clean and wash the lettuce and radicchio leaves. Cut the smoked ham into thin slices and place them in the middle of a serving plate.
Cut the pear into wedges and arrange them around and on the ham slices. Add the lettuce and radicchio leaves, walnuts, pecorino cheese and the Classic Veneziana cubes.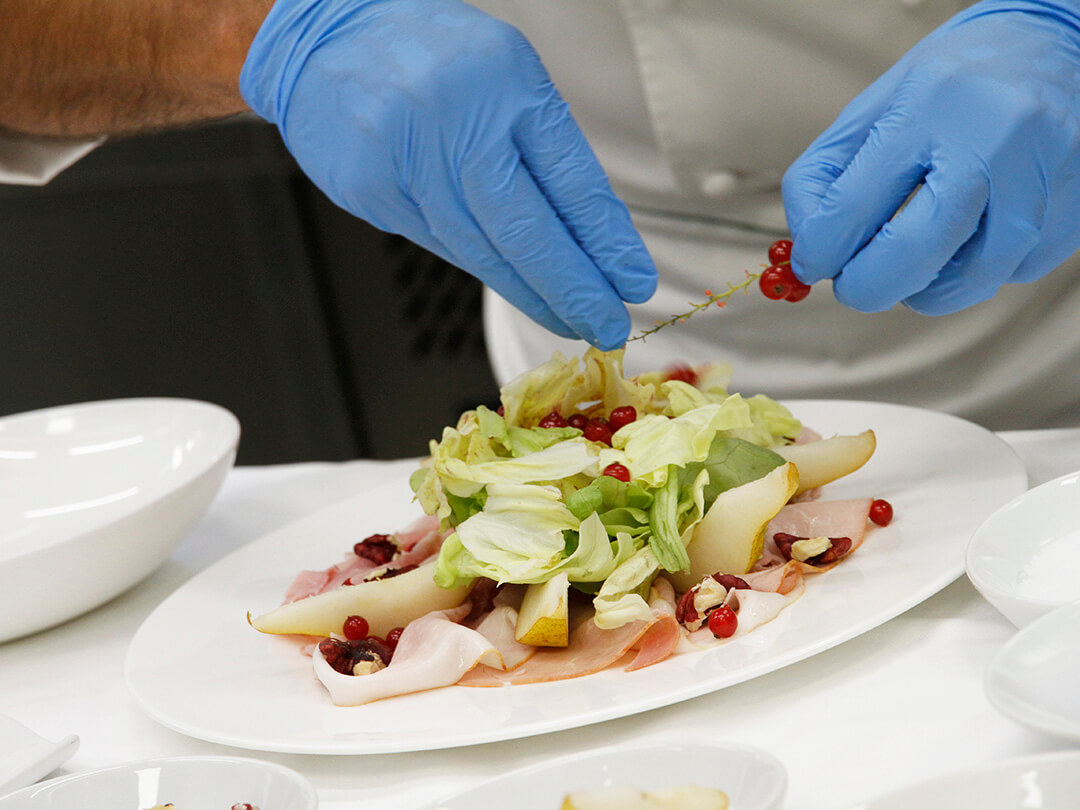 Dress with extra-virgin olive oil and balsamic vinegar. Garnish with red currants.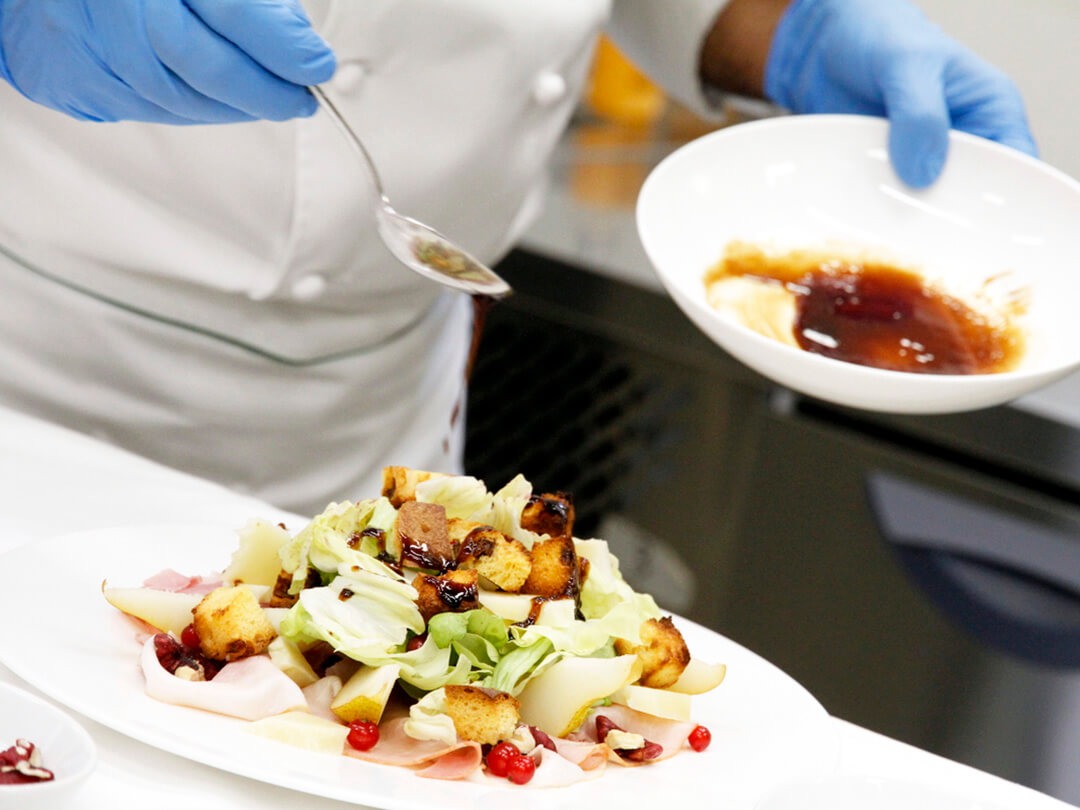 Chef 's Tip
Toast the slices of Veneziana in the oven at 180° C for 3-4 minutes.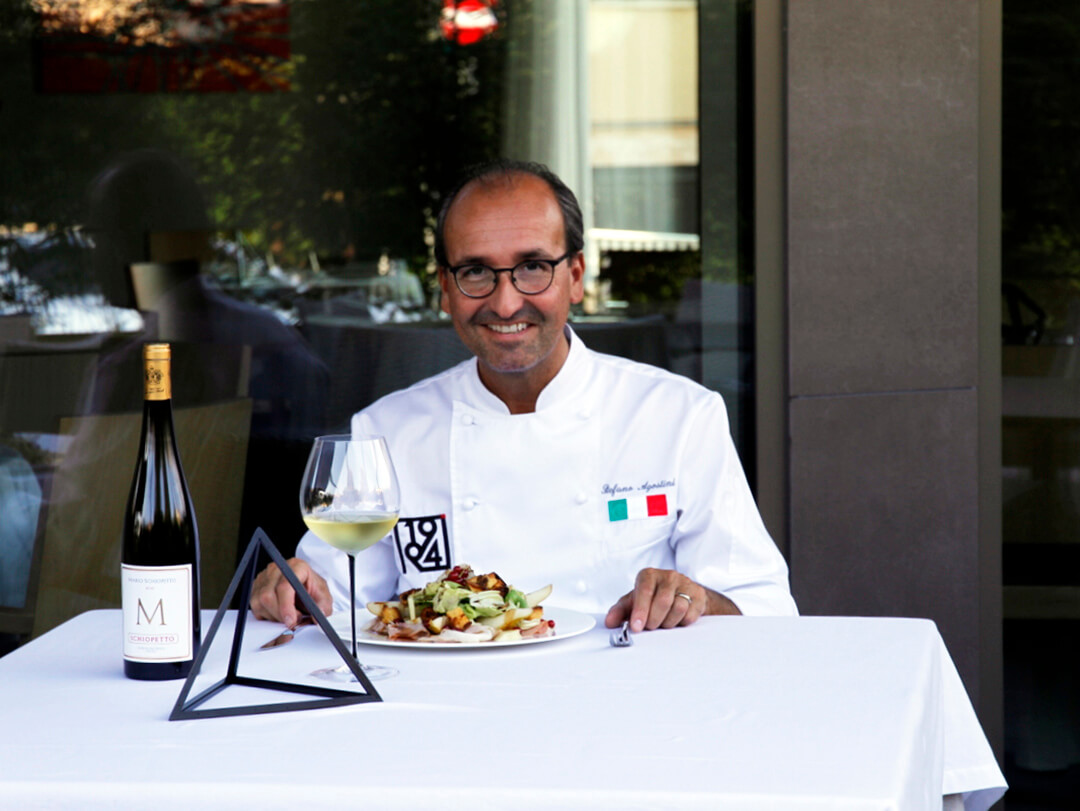 Enjoy!