"For this dish I made a decoration with the salted caramel Made in Loison: I spread it on the bottom of each serving dish and then I laid the crispy ravioli on top"
Stefano Agostini, chef of the Restaurant 1994 in Padua, wanted to create a recipe with the NeroSale Panettone: Crunchy ravioli with NeroSale Panettone, mascarpone cheese cream, pear sorbet and salted caramel.
To learn more about Stefano Agostini, click here.
Remember to subscribe to our YouTube Channel: for the latest video recipes from our Chef Friends!
The recipe
To learn how to make this dish, you can either read the instructions below or you can watch the video in which Chef Agostini explains how to recreate it.
Ingredients
4 servings
1 sheet of phyllo dough
160 g Loison NeroSale Panettone
1 scoop pear sorbet
100 g mascarpone cheese cream
50 g salted caramel
1 pear, diced
Powdered sugar
Directions
INGREDIENTS AND STEPS FOR THE PEAR SORBET: Dissolve 150 gr sugar in 350 ml water, then add 250 gr pureed pear and 3 gr of stabilizer. Blend everything, then transfer to a blast chiller.
INGREDIENTS AND STEPS FOR THE MASCARPONE CHEESE CREAM: Whip 3 egg yolks + 1 egg with 150 gr caster sugar. Add 500 gr mascarpone cheese, then fold in 200 gr whipped cream.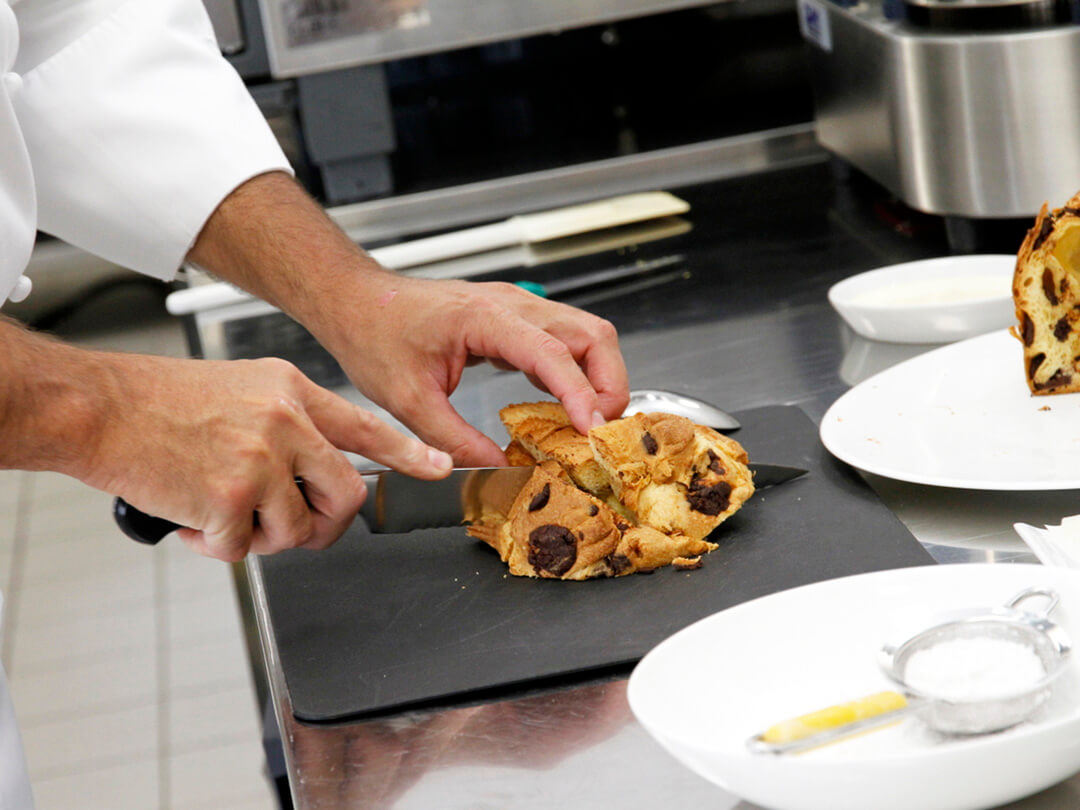 Roughly chop the Nerosale Panettone, then add 50 gr mascarpone cream and blend. Cut the phyllo dough into squares. Fill half with the Panettone mixture, then cover each square with another square of phyllo dough to make 6 ravioli per serving.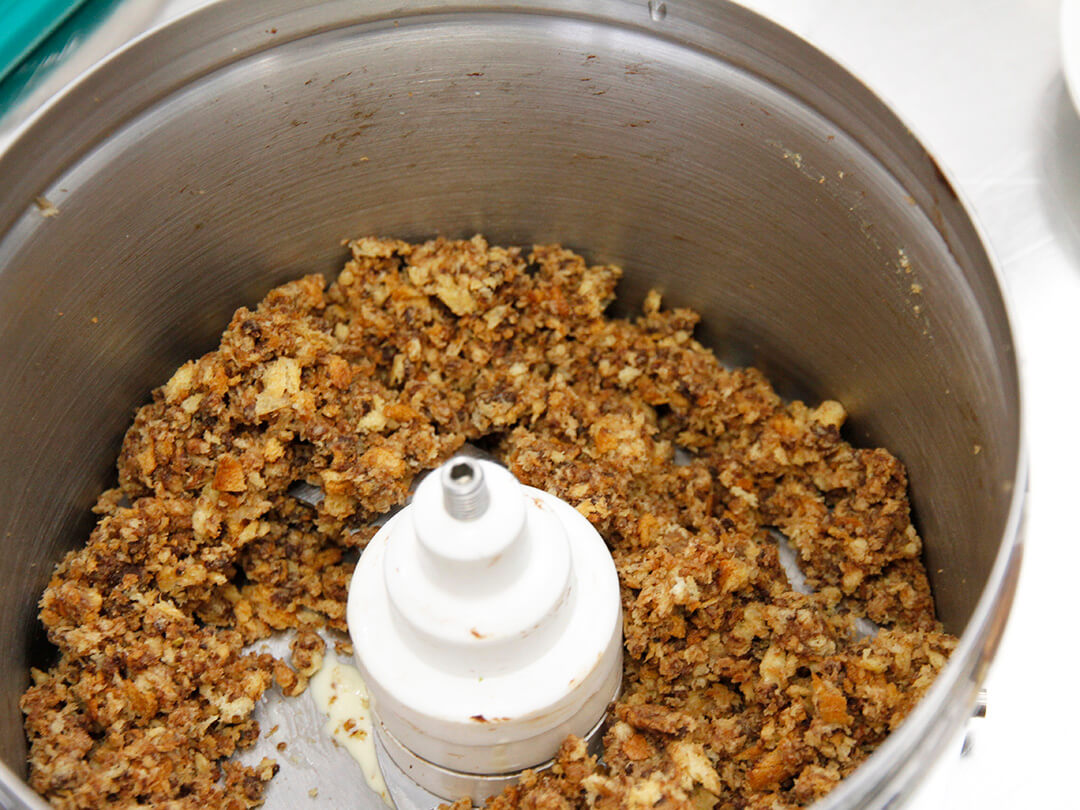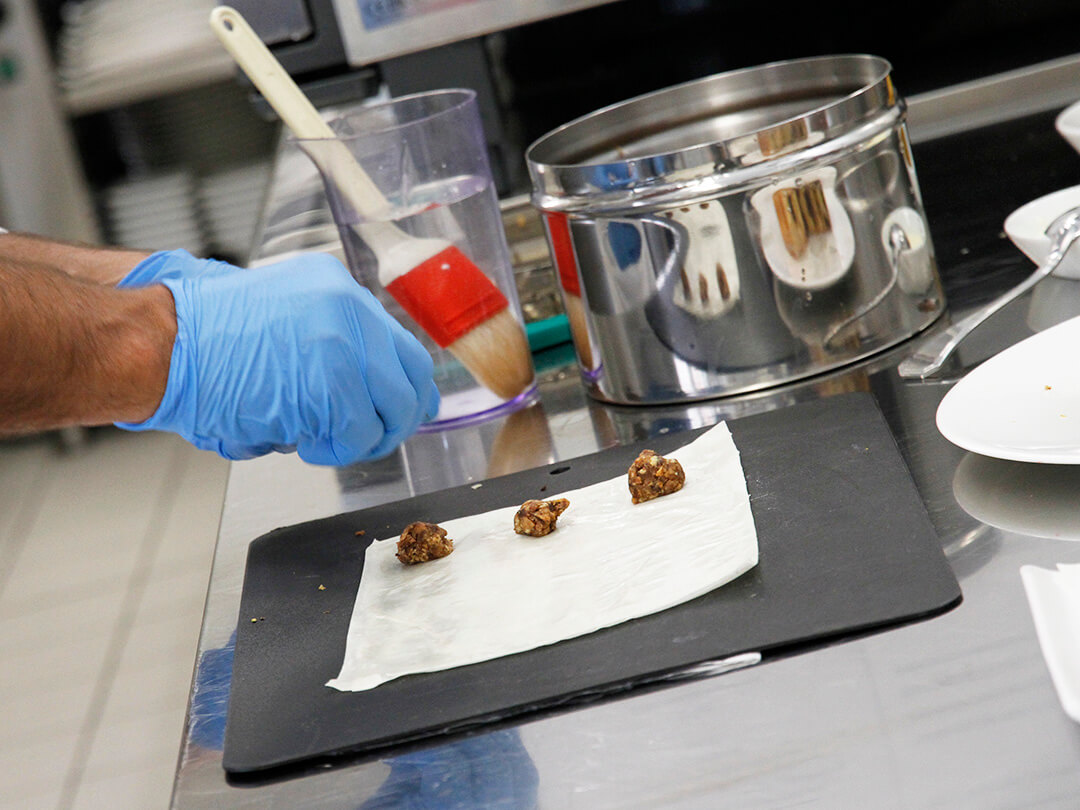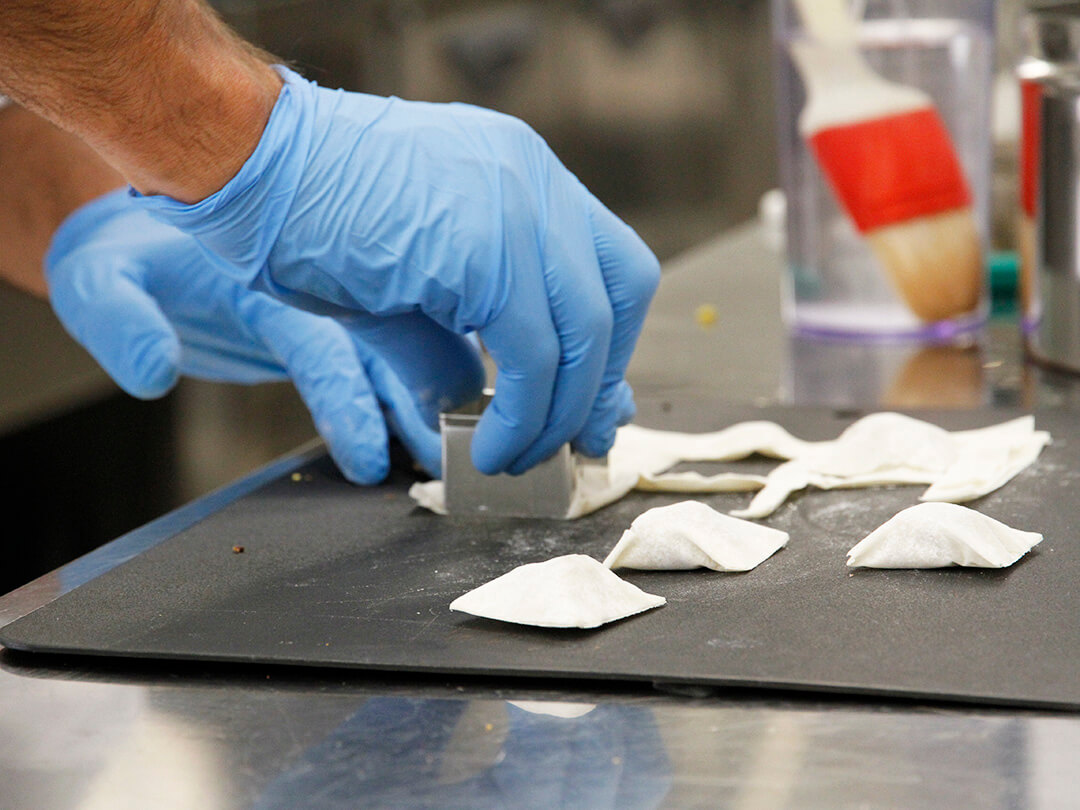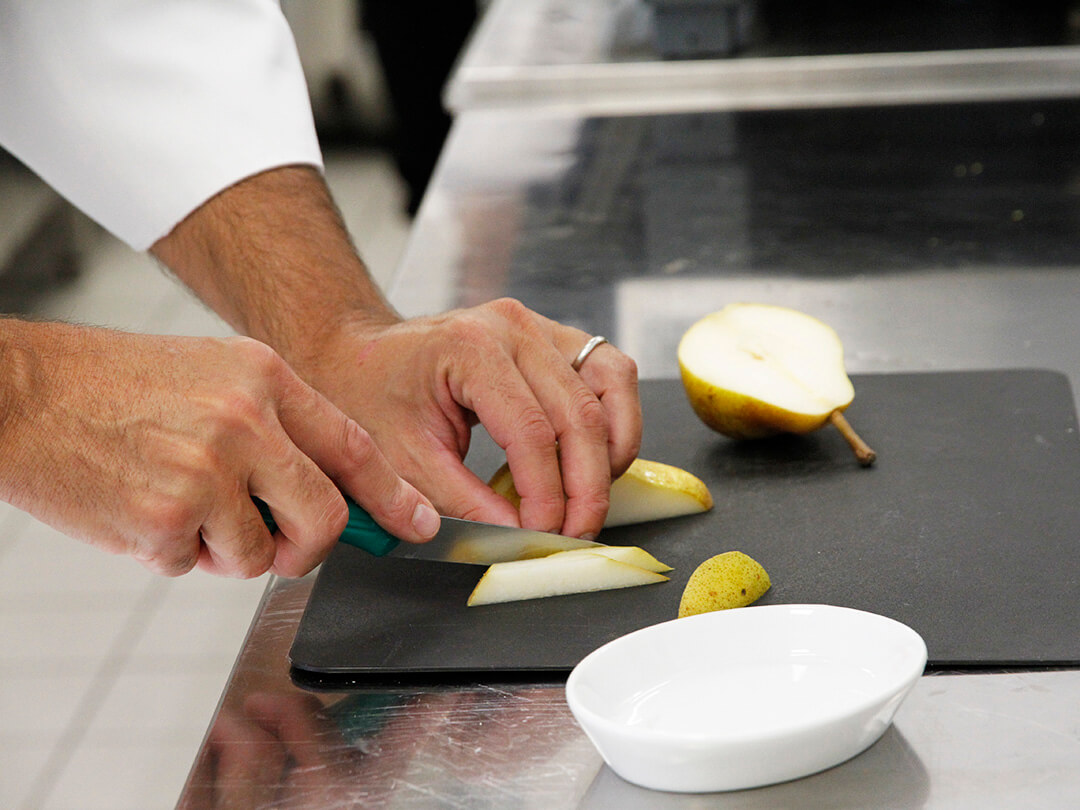 Bake the ravioli in the oven at 180-190° C for 7-8 minutes, depending on the type of oven.
Plating
With the help of a pastry brush, coat the bottom of each serving dish with salted caramel. Add the ravioli, garnish with the mascarpone cream and with diced pear, then finish with a scoop of pear sorbet. Dust with powdered sugar.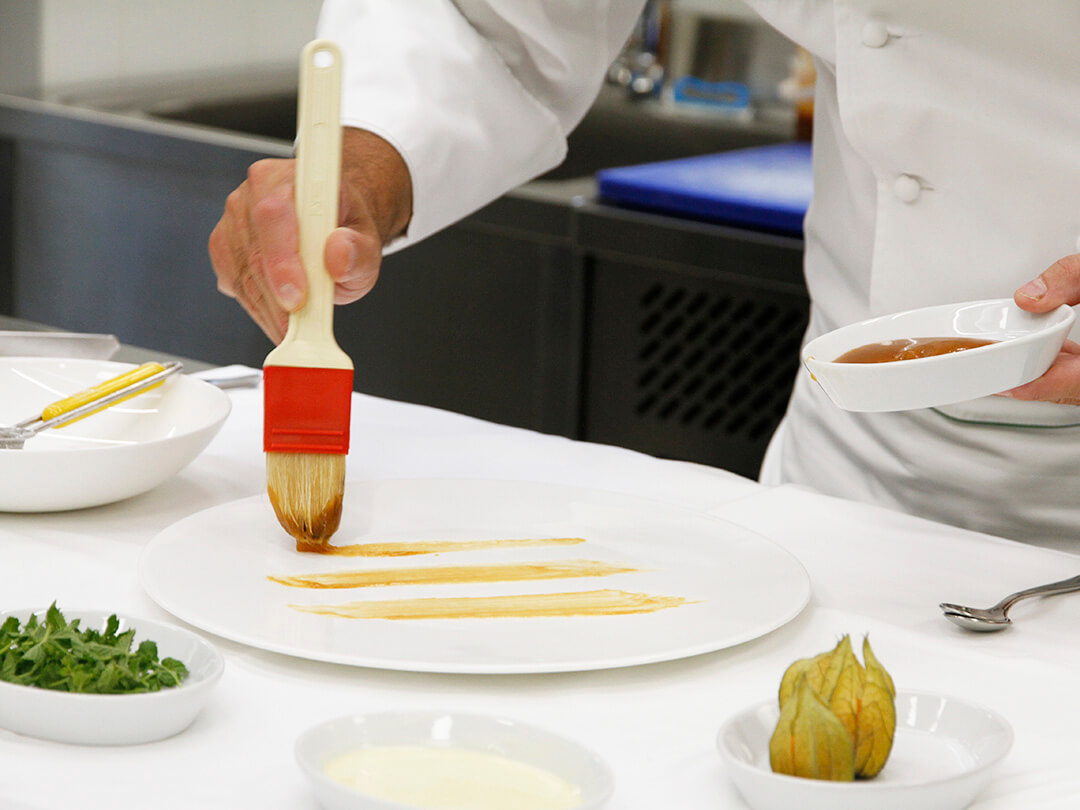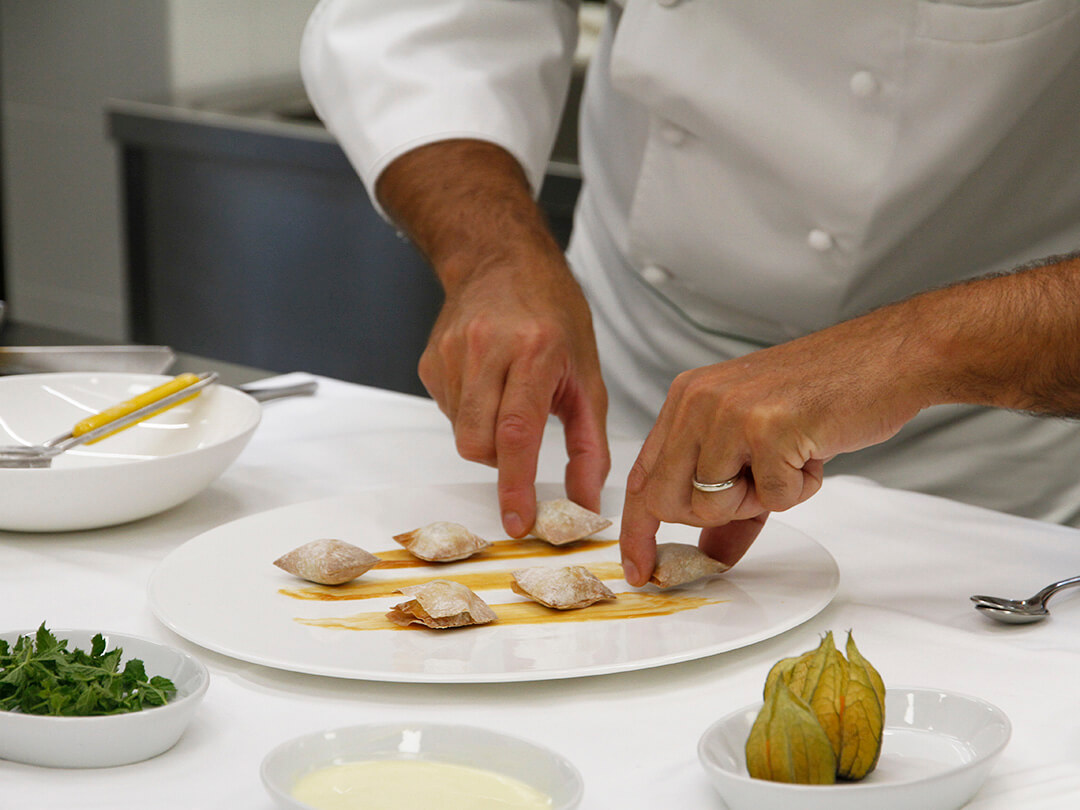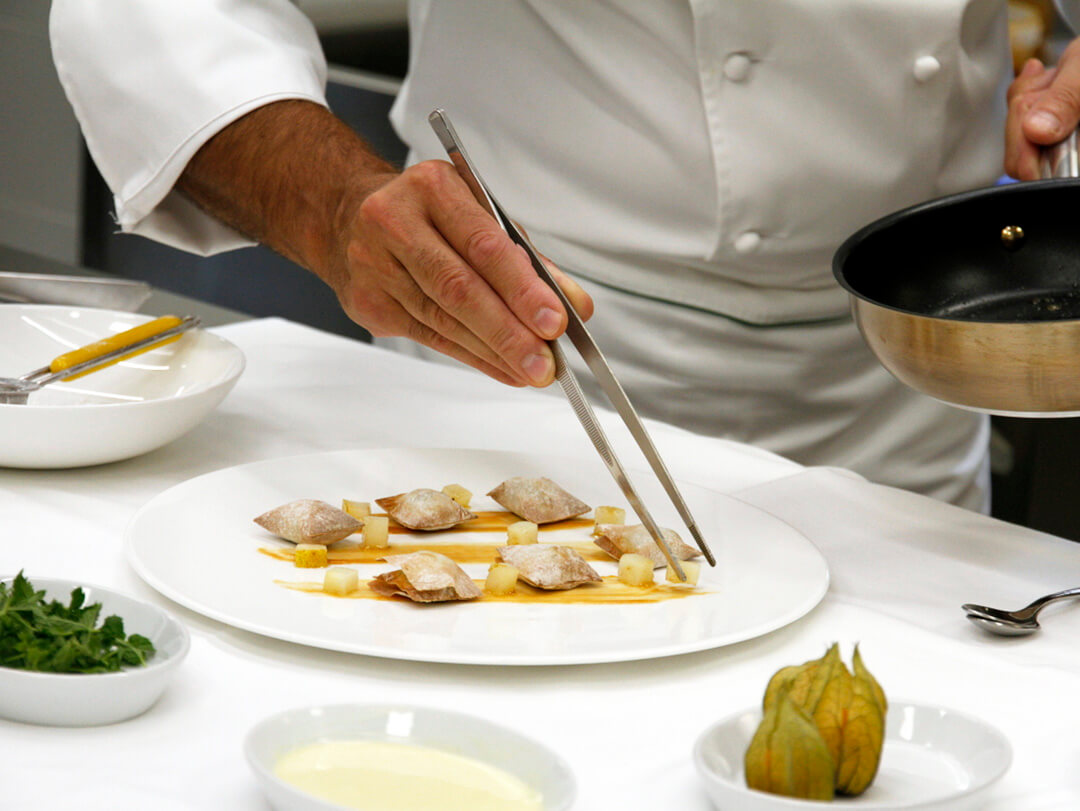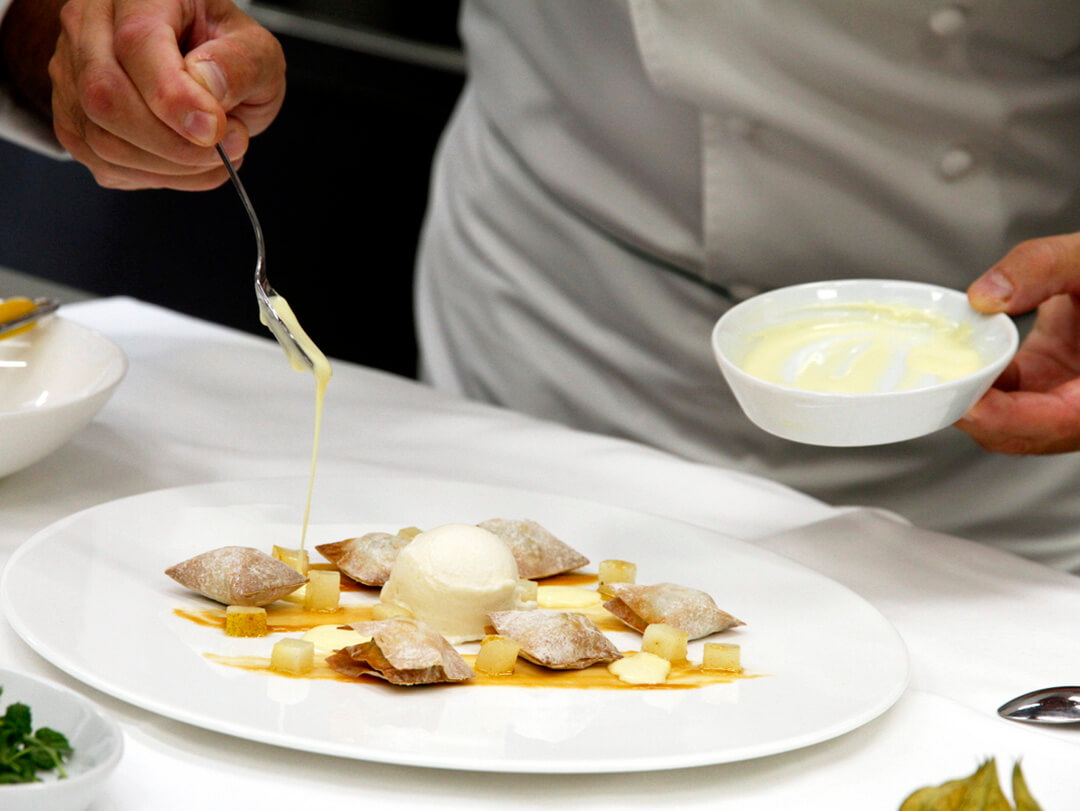 Chef's tip
If you don't own a blast chiller, transfer the sorbet to a freezer, then, with the help of a whip, mix it several times.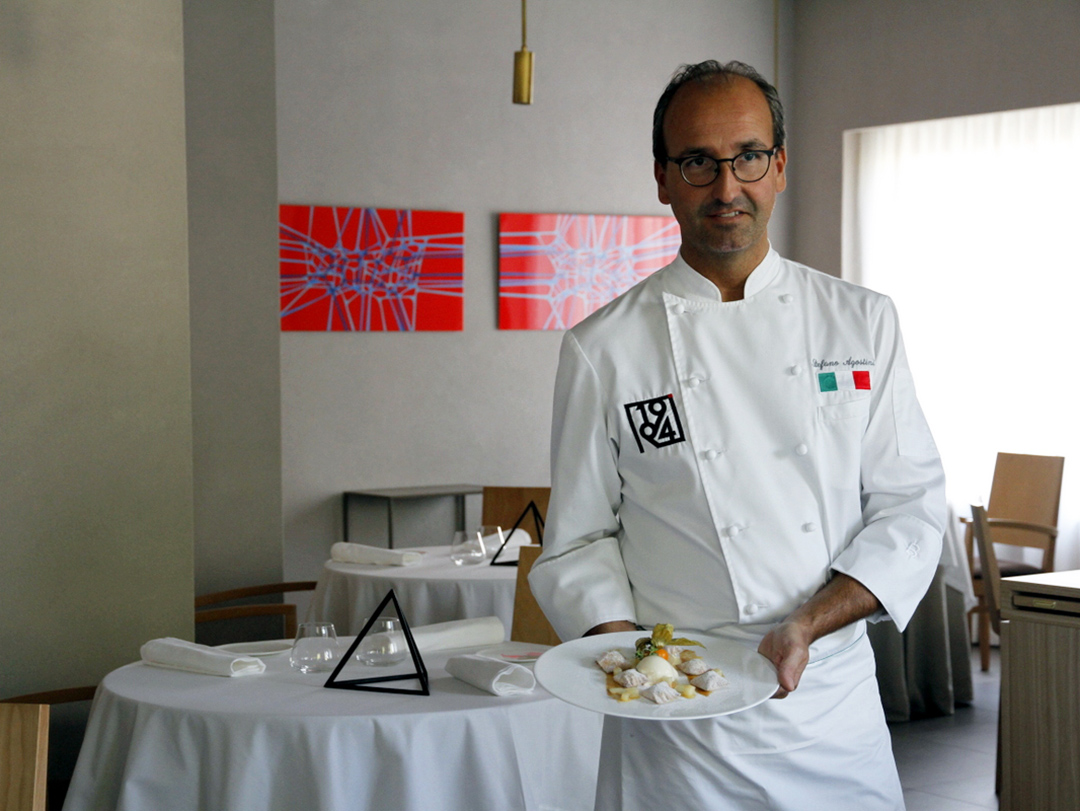 Enjoy!