A delicious finger food to be eaten freshly made and accompanied with a good glass of Istrian Malvasia!
Paulo Šverko, chef and owner of the Fančita Restaurant in Vrsar, Istria – Croatia, has created a truly inspired combination of fish, Panettone with lemons and powdered Panettone with late Ciaculli Mandarins.
To learn more about Paulo Sverko click here. Remember also to subscribe to the YouTube Channel Loison Pasticceri: you will be updated with new video-recipes by our Chef Friends!
The recipe
For this dish you can read the instructions below or follow the video-recipe where the chef explains how to make it.
Ingredients
1 serving
2 oysters
2 scallops
1 tablespoon of butter
1 egg
grated peel of 1 lemon
1 tablespoon of gin
Cold sparkling water
Mandarin Loison Panettone Powder
A slice of Lemon Panettone
50 g flour
Salt and pepper
Directions
Open and clean the scallops and oysters.
Prepare the butter flavored with grated lemon zest, salt, pepper and gin and lay it on the scallops with a pinch of coarse salt.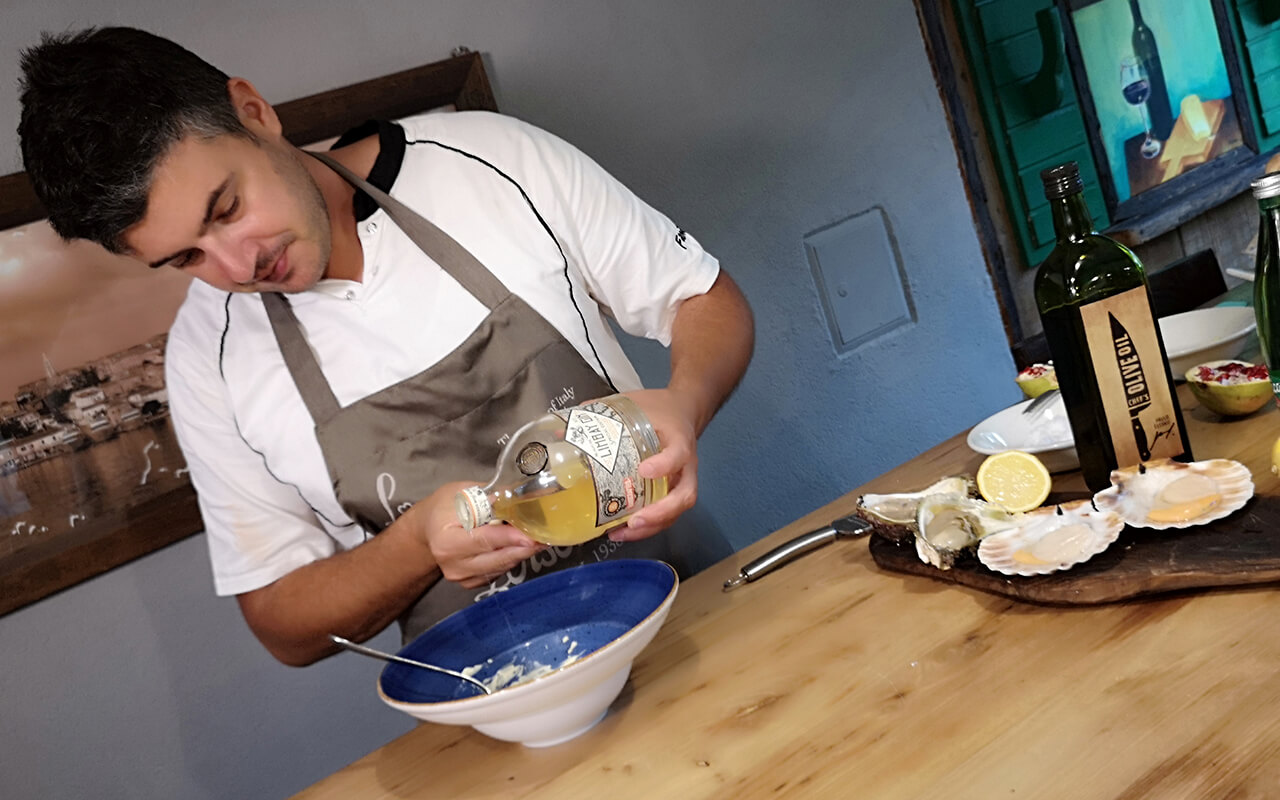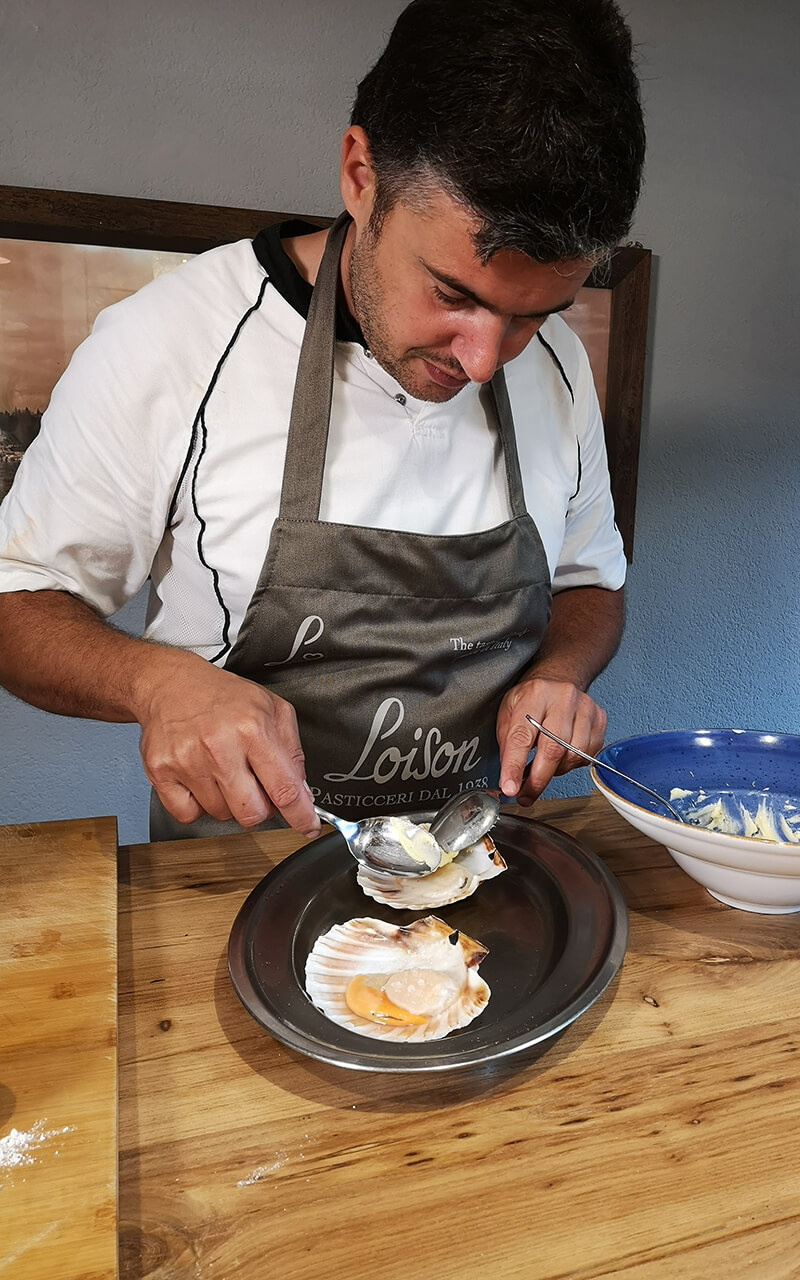 Cover the scallops with a very thin slice of Lemon Panettone and another flake of flavored butter.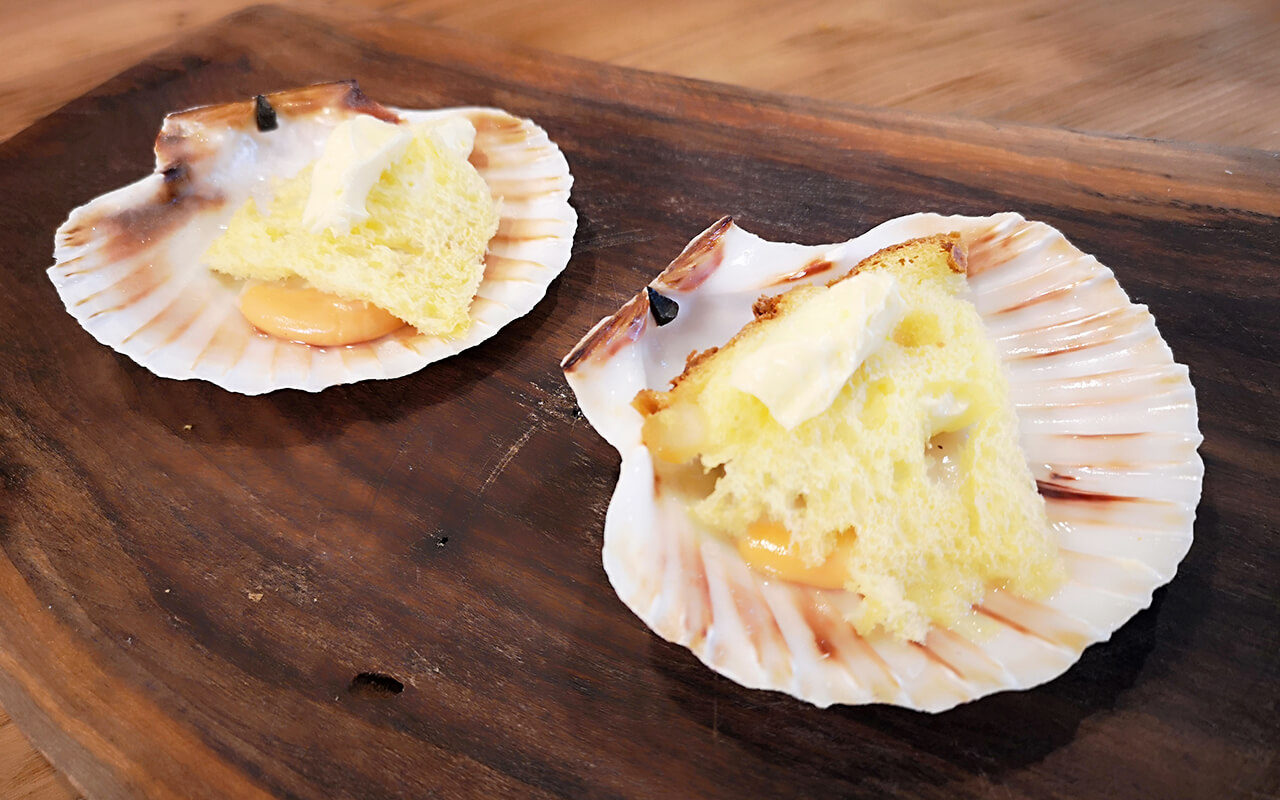 Bake in a ventilated oven for 5 minutes at about 200 °C (depending on the type of oven).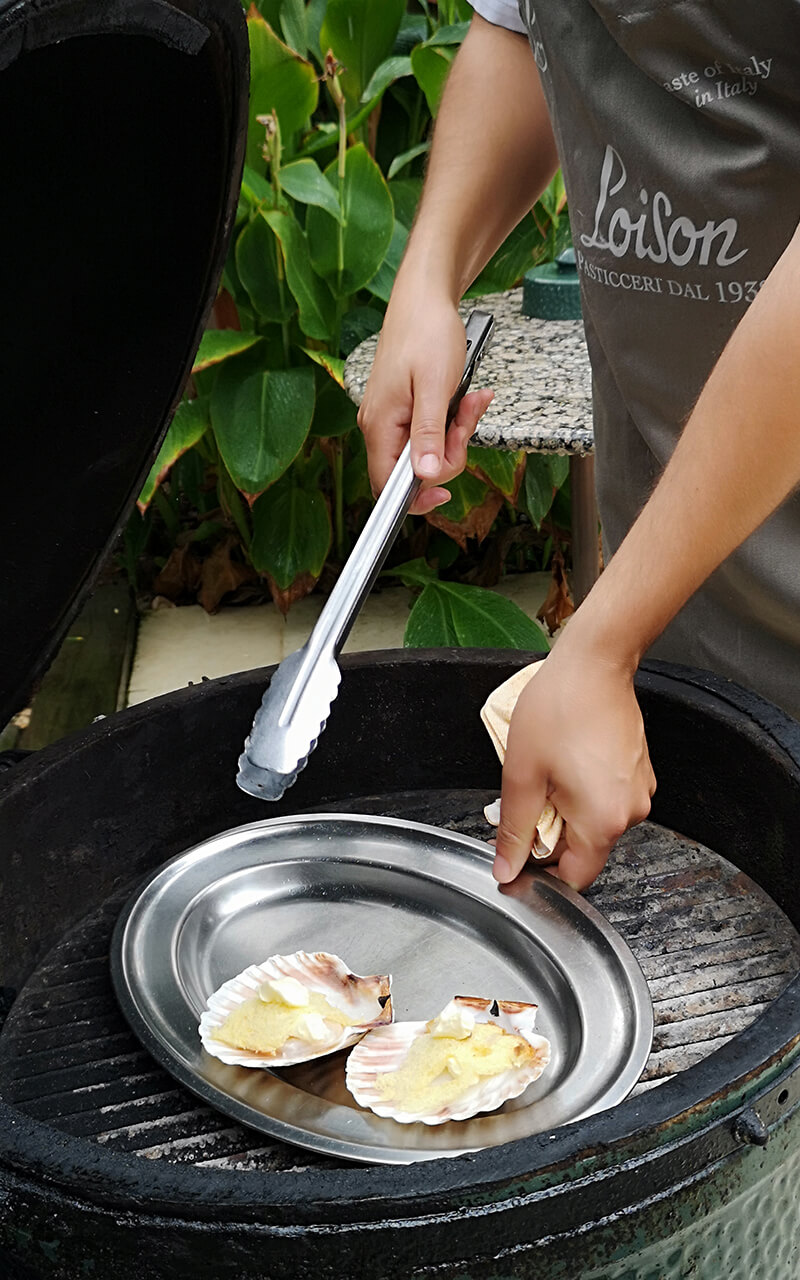 In the meantime, prepare a tempura with flour, egg, cold sparkling water, a pinch of salt, and Mandarin Panettone powder.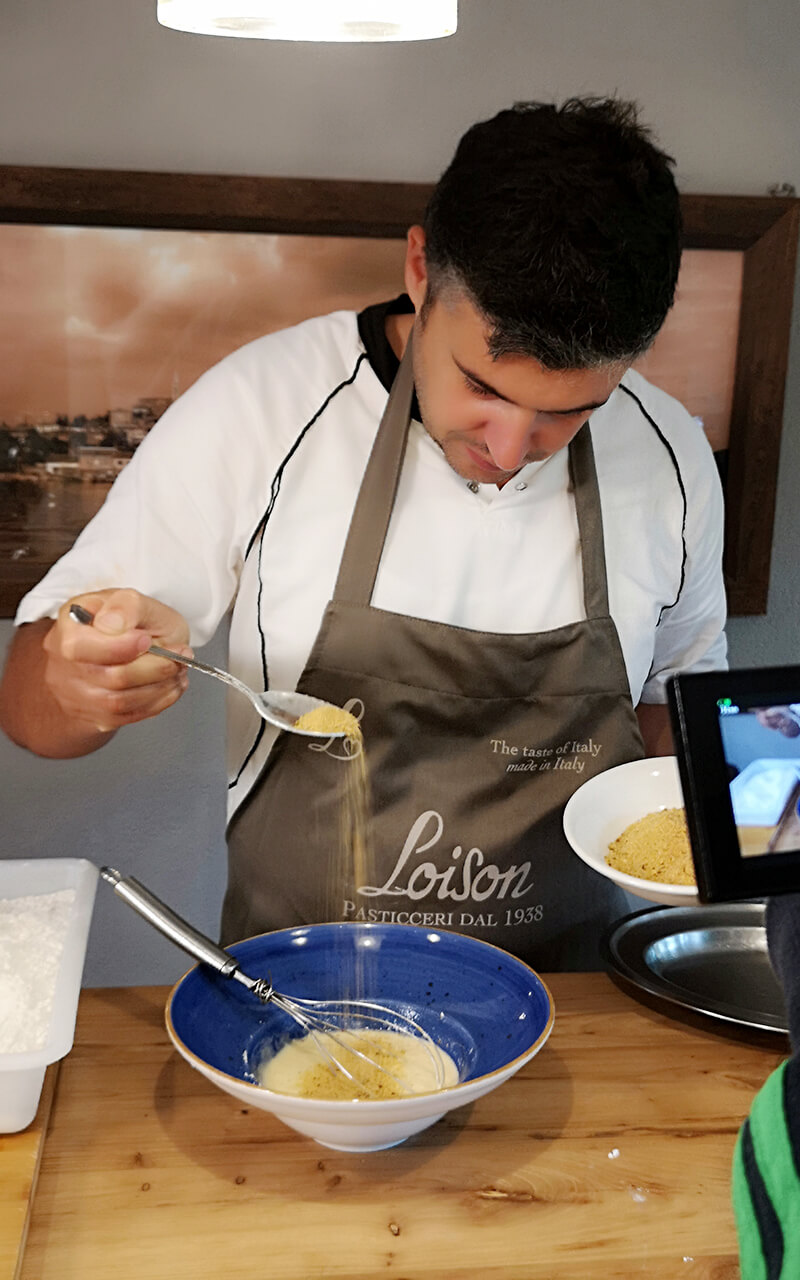 Bring the oil to a temperature of about 180 °C, dip the oysters in the batter and fry until golden brown.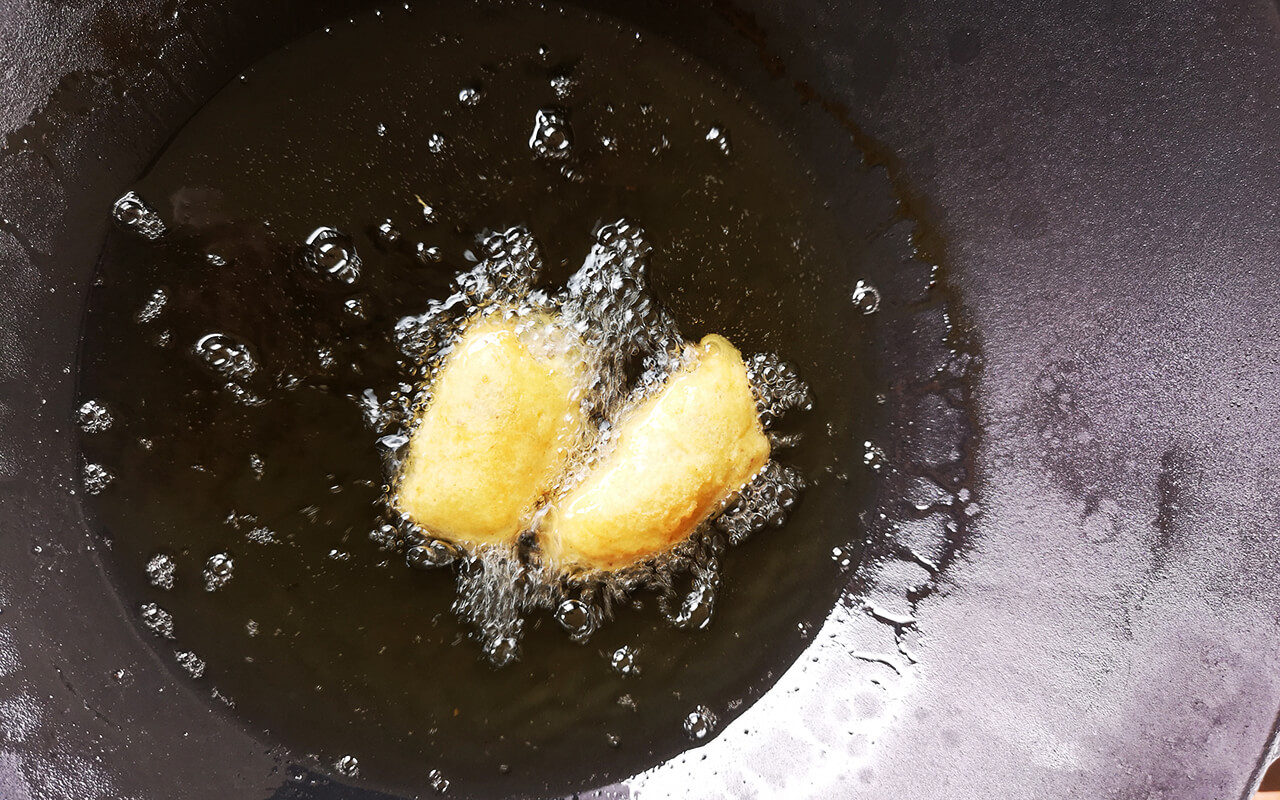 Plating
Serve the oysters hot in their shells together with the scallops.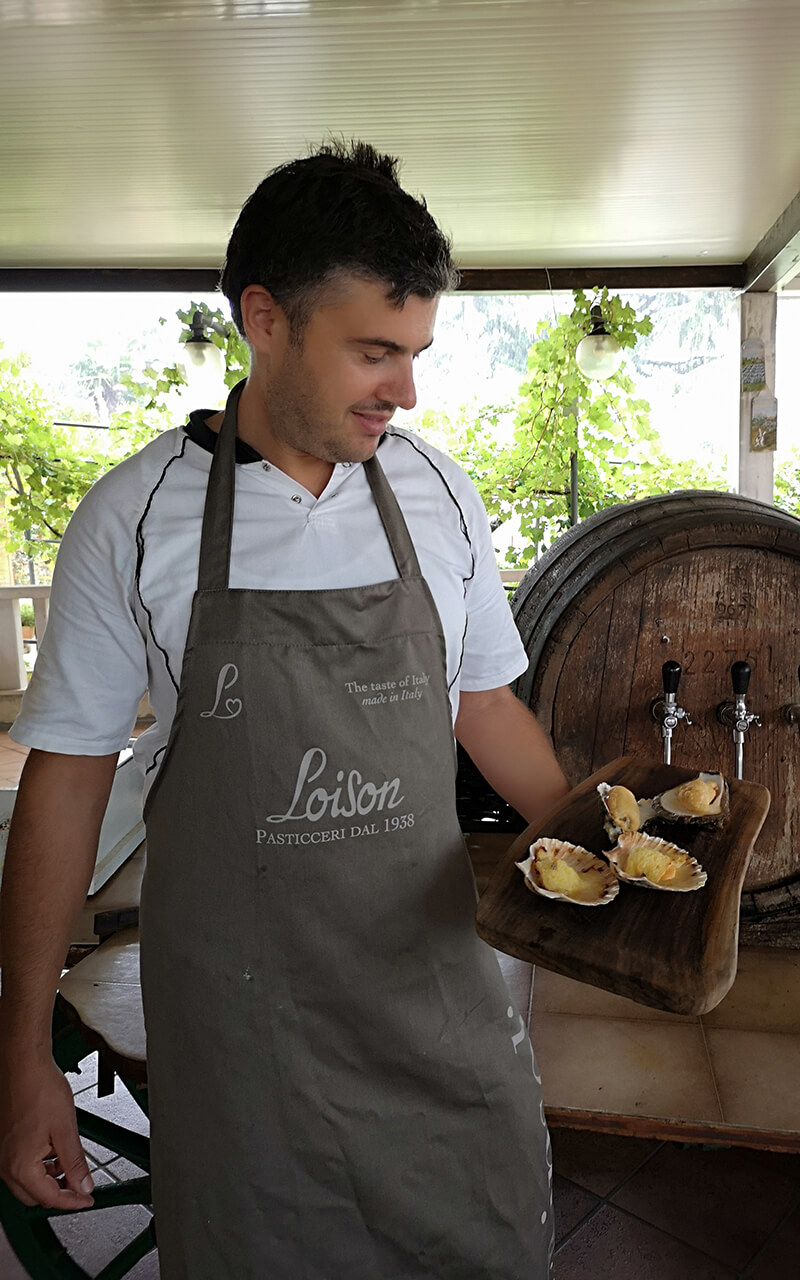 I klitu!