It is a finger food that combines eastern flavors with the traditional Panettone one!
Diletta, known on Instagram as "Dilettami in Pentola," is very passionate about cooking, so much so that she got the Chef diploma with a European certificate after one year of intense studying!
For this reason, besides sharing the different specialties she tastes during her gastronomic trips, she also dabbles in the kitchen to make original and delicious recipes.
In this Toast, Diletta dared to pair the soy sauce's Umami (the fifth taste) with shrimps in a delicious sweet, savory, and crunchy mini toast.
The difference? Ciaculli Tangerine Panettone.
Great choice, Diletta!
Made in Loison recipes are "smart" ideas to use the panettone in a simple and creative way, thus creating new sweet and savory dishes.
Subscribe to our YouTube Channel to discover new recipes and the entire Loison world!
The recipe
For this dish, you can either read the following instructions or watch the video-recipe.
Ingredients
4 servings
1 Ciaculli Tangerine Panettone
1 pack of pickled shrimps
1 of fresh spring onionfresco
3 tablespoons of soy sauce and some more to dip it in
2 tablespoons of potato starch
1 egg white
1 sachet of light flaxseeds
Peanut seed oil as required
Valerian to garnish
Directions
Cut the spring onion into slices and put it in a bowl with the shrimps. Add the soy sauce and the potato starch and blend until the mixture is smooth.
Separate the egg white from the yolk and whip the egg white, then blend it into the mixture by stirring it from bottom to top.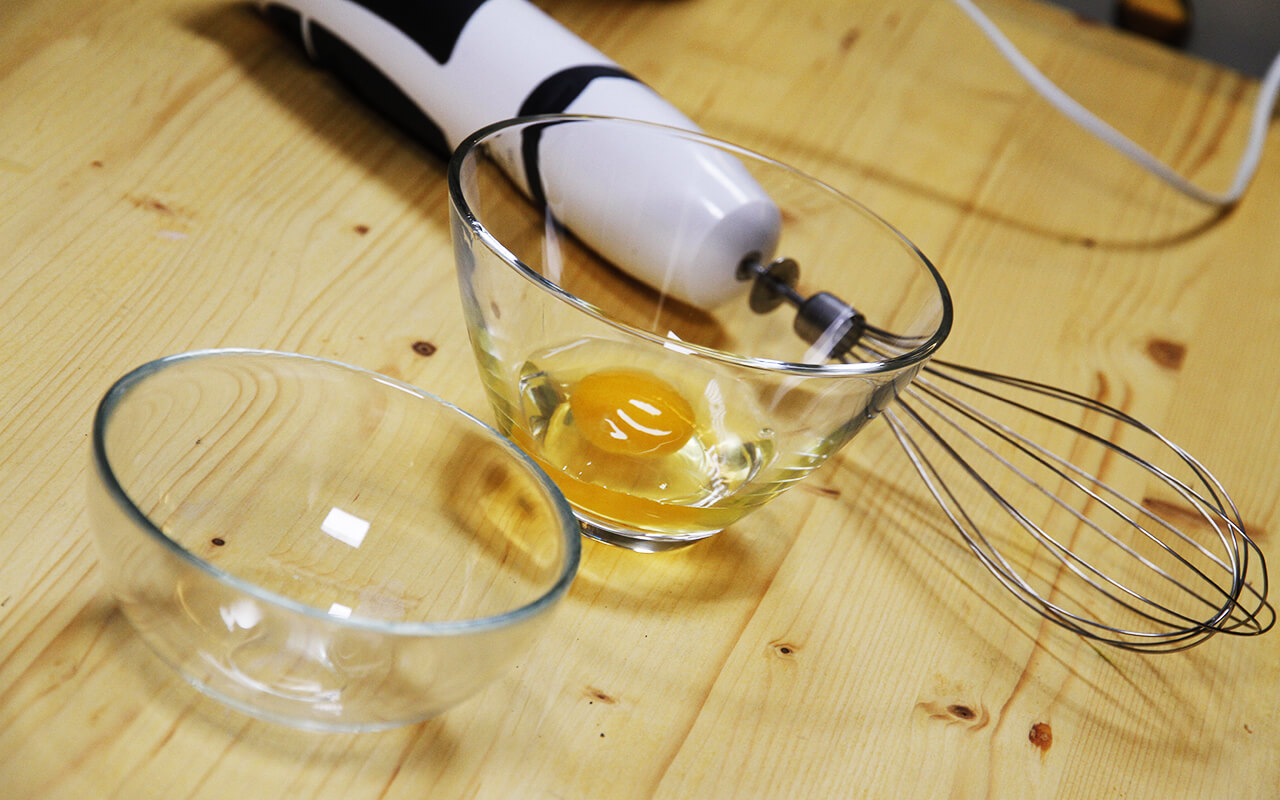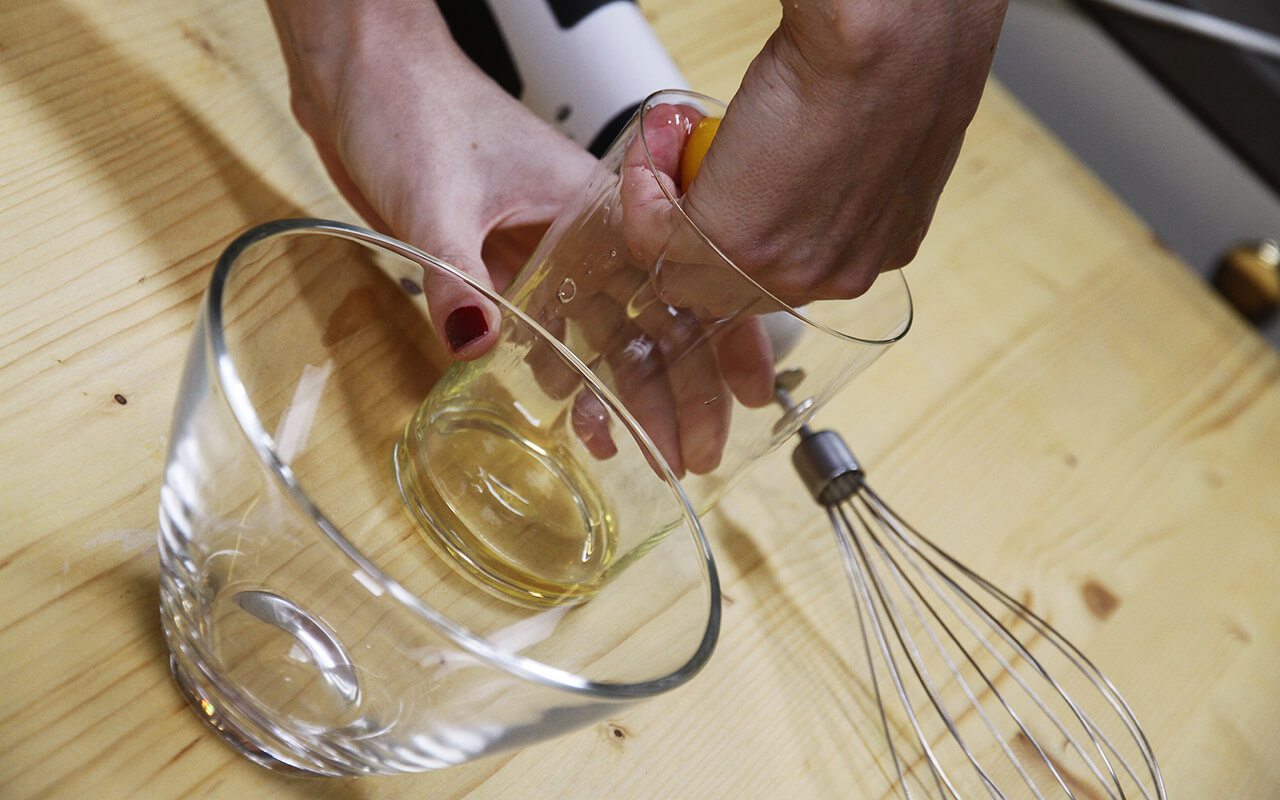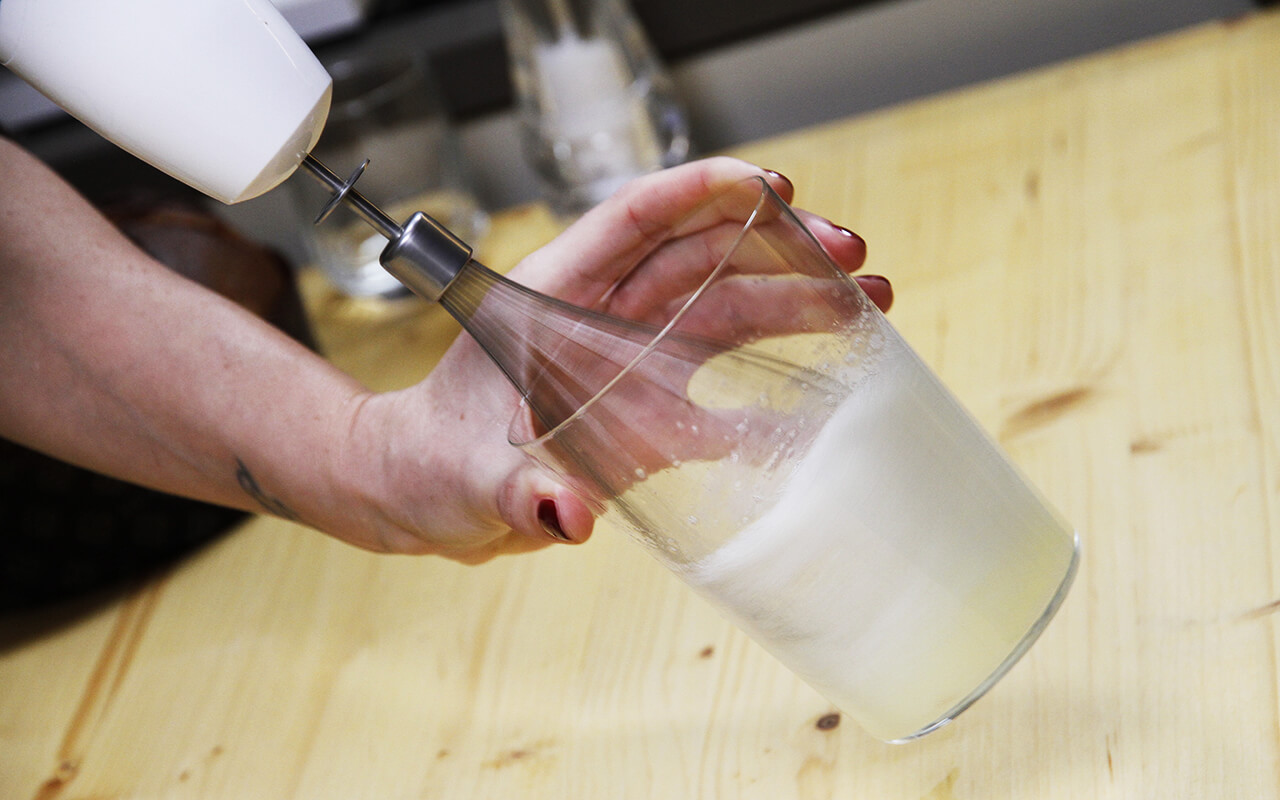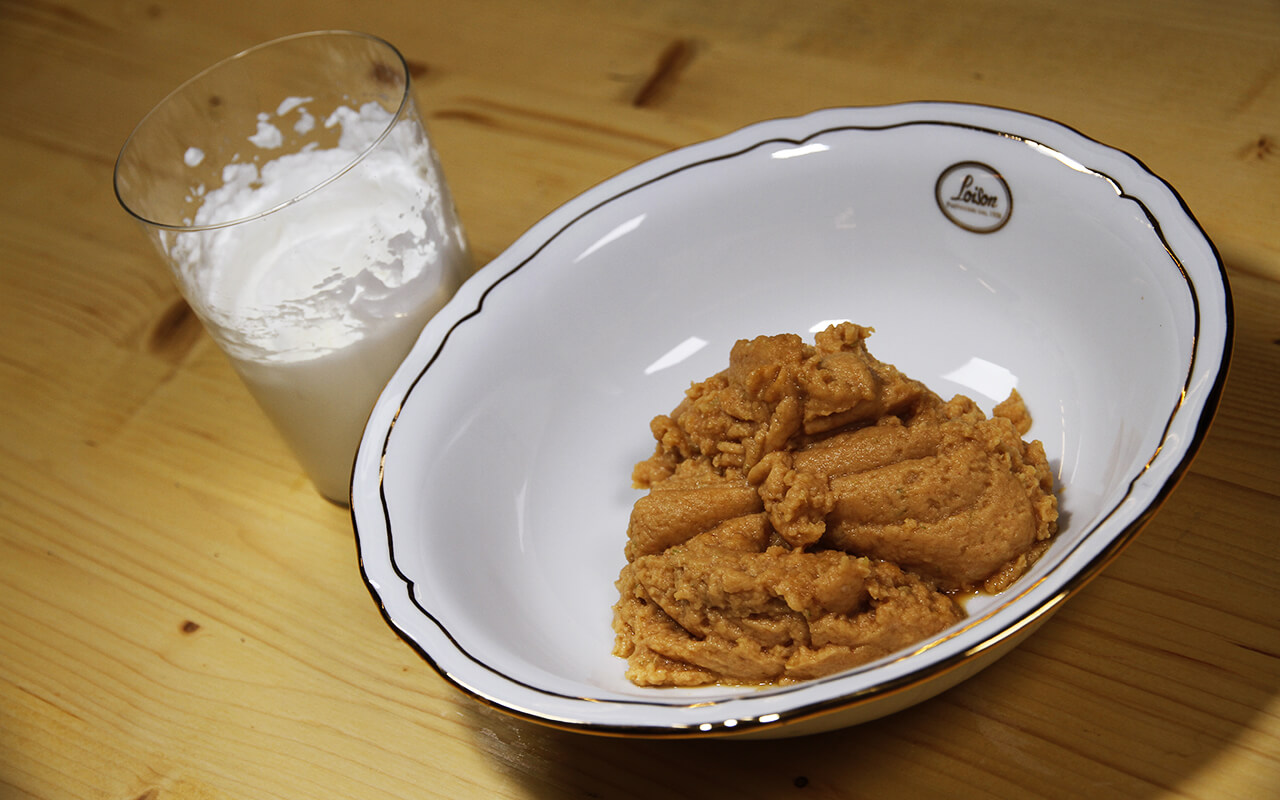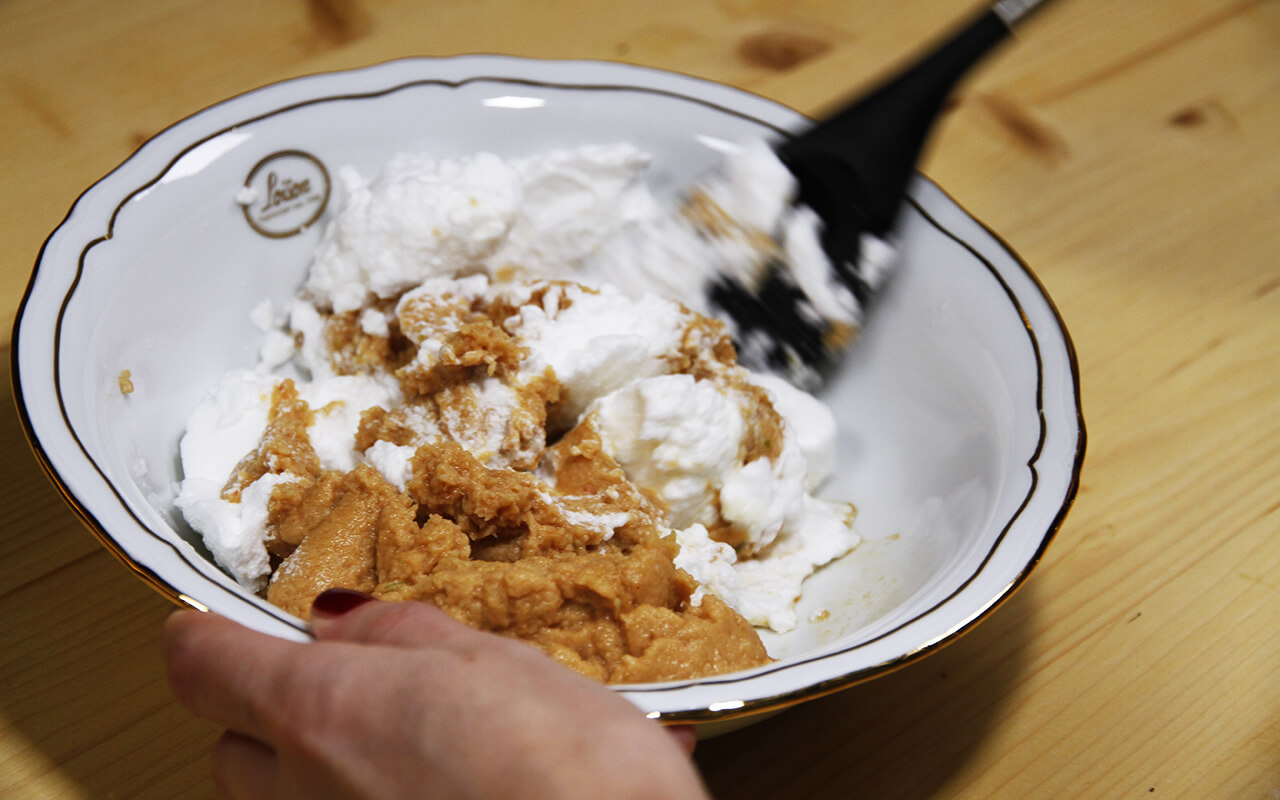 Cut the crust off the panettone and cut it into small slices. Toast the slices in the oven at 160°C (320°F) until they become slightly brown.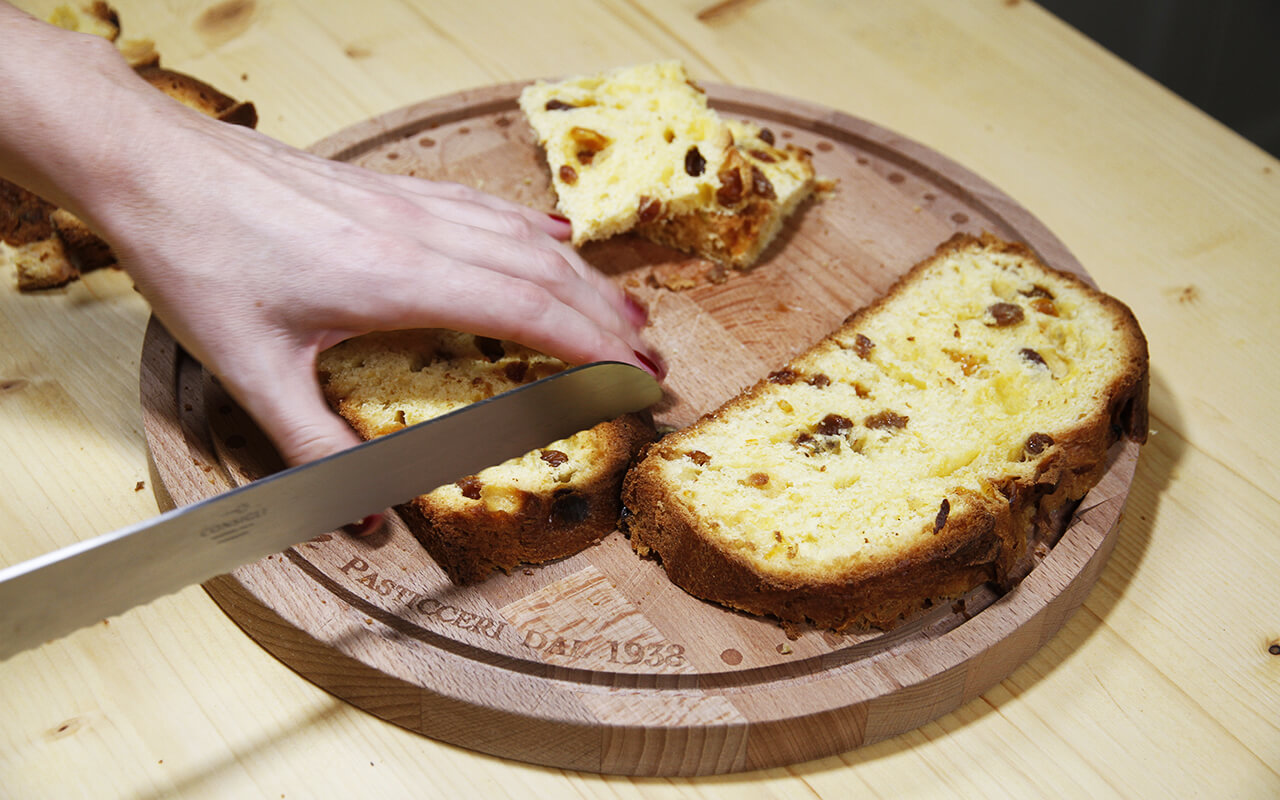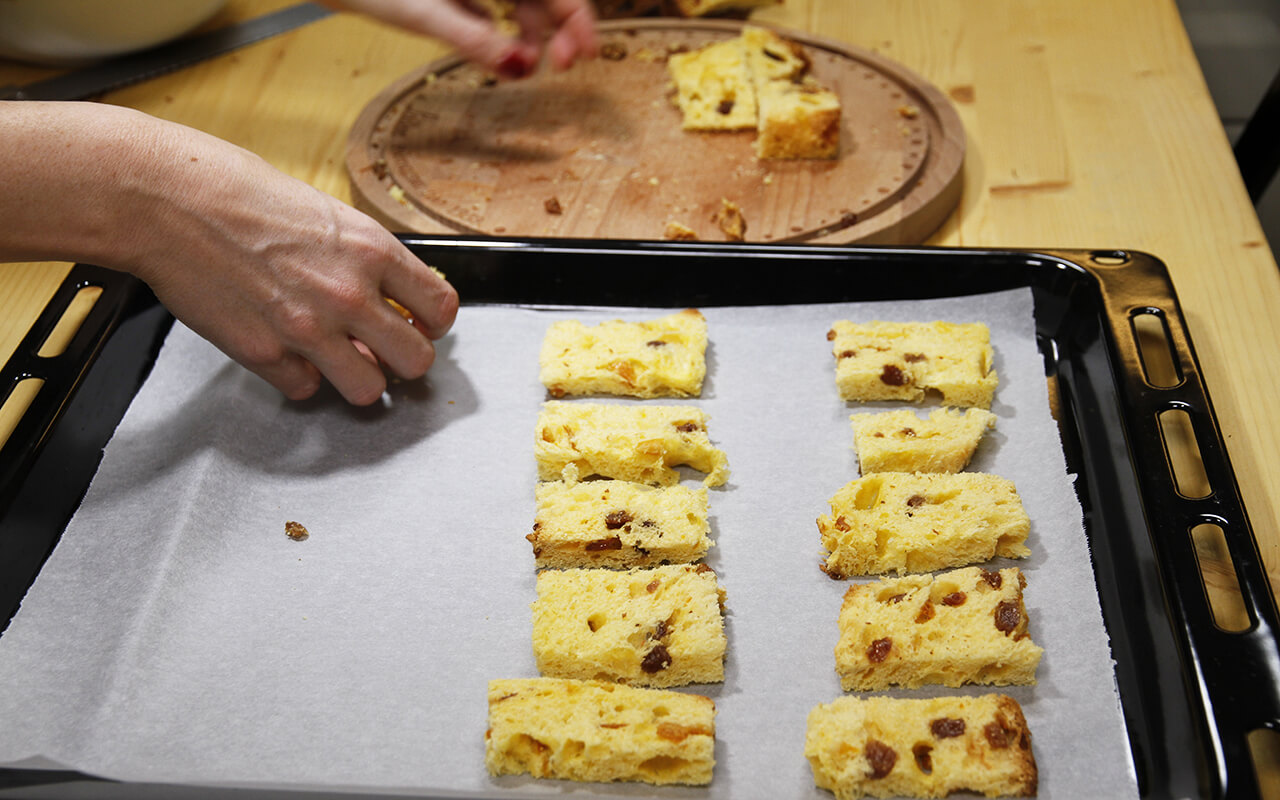 Spread the shrimp cream on one side of the toasted slice and cover it with flaxseeds letting them stick well. Fry in oil at 160°C (320°F) until well browned.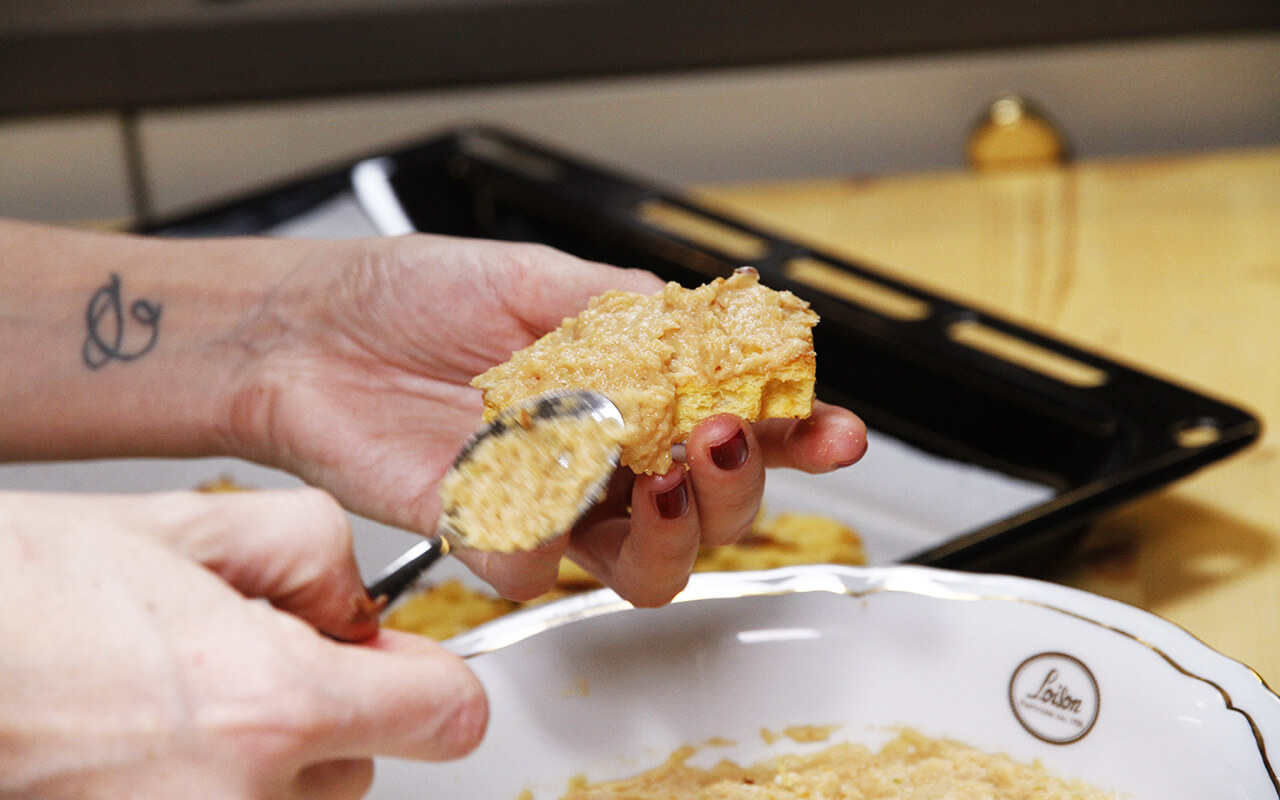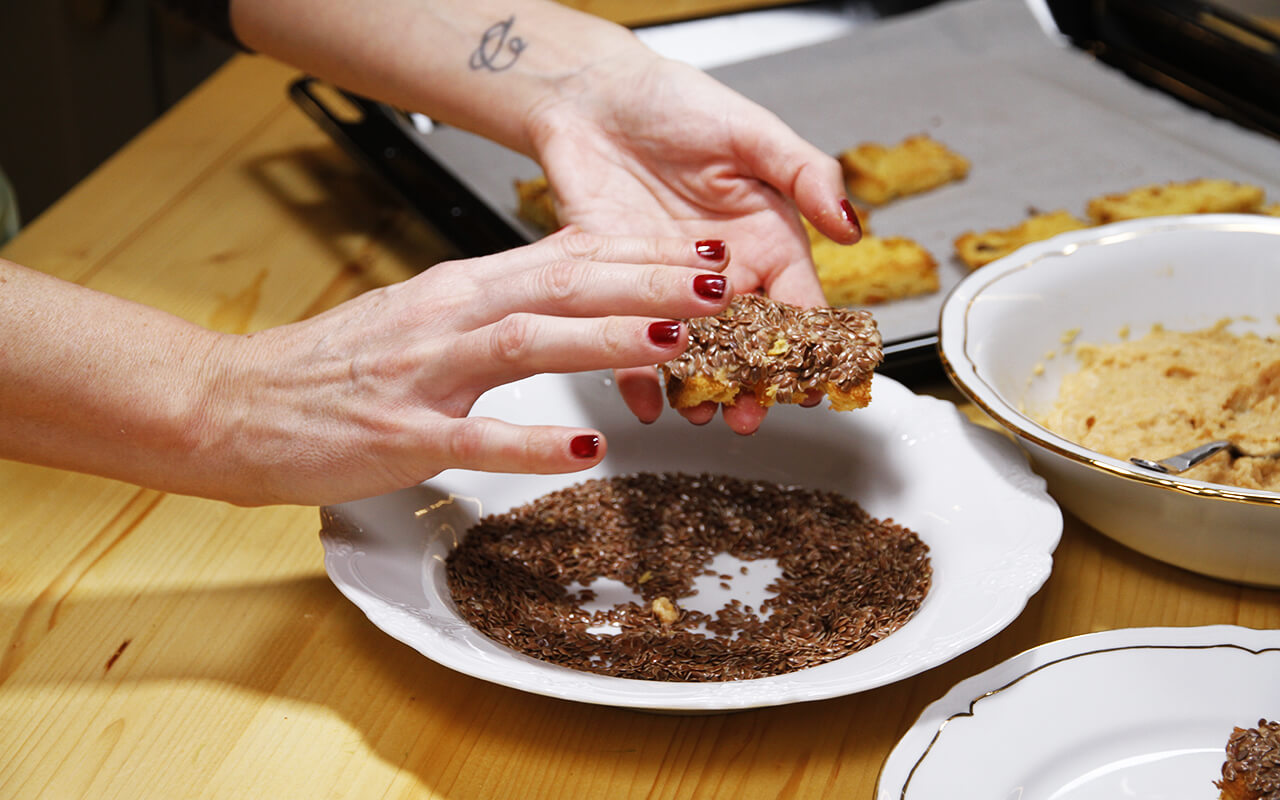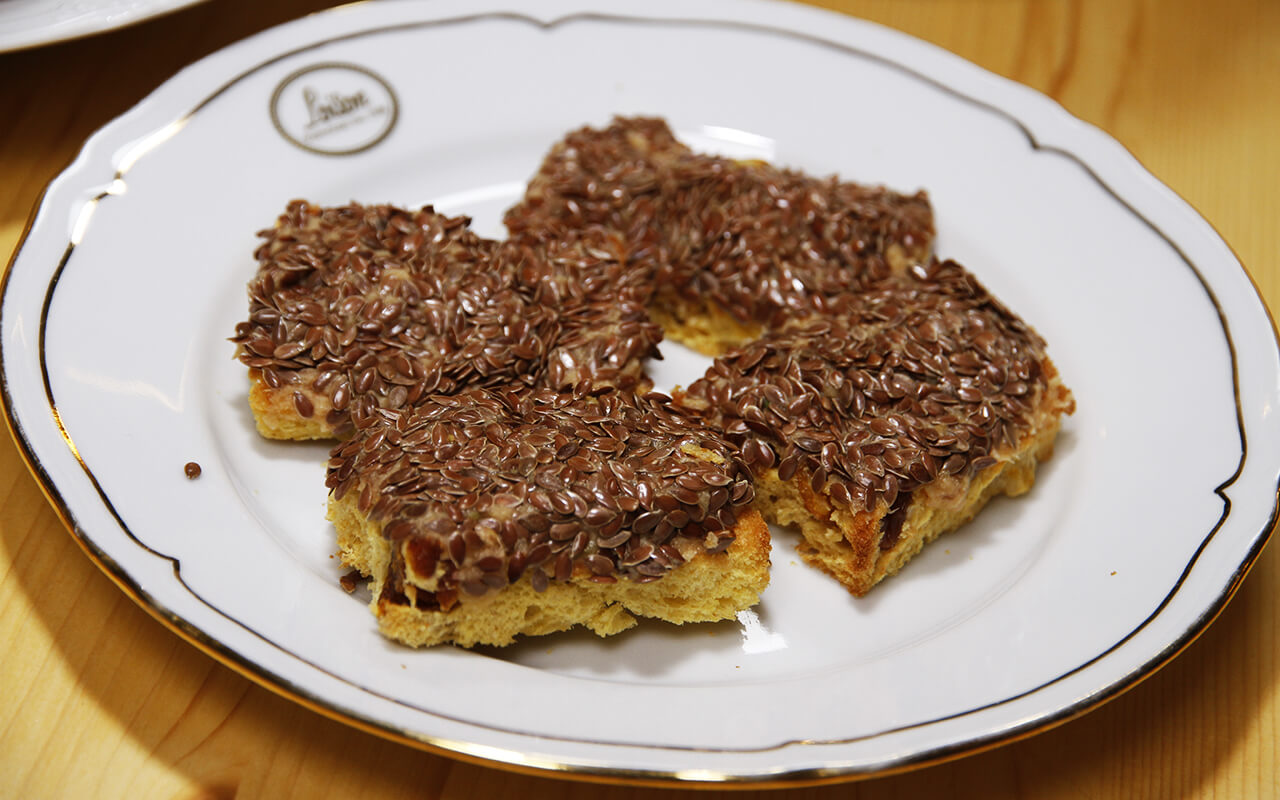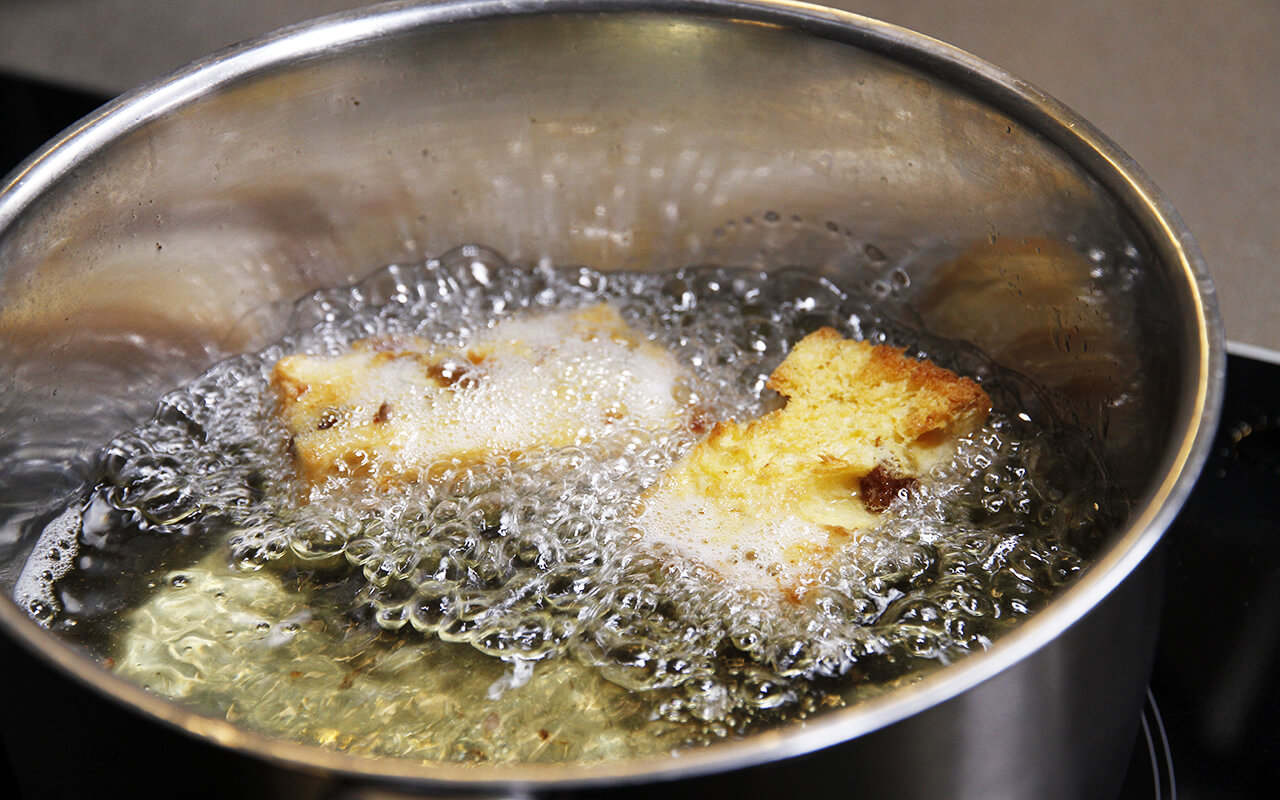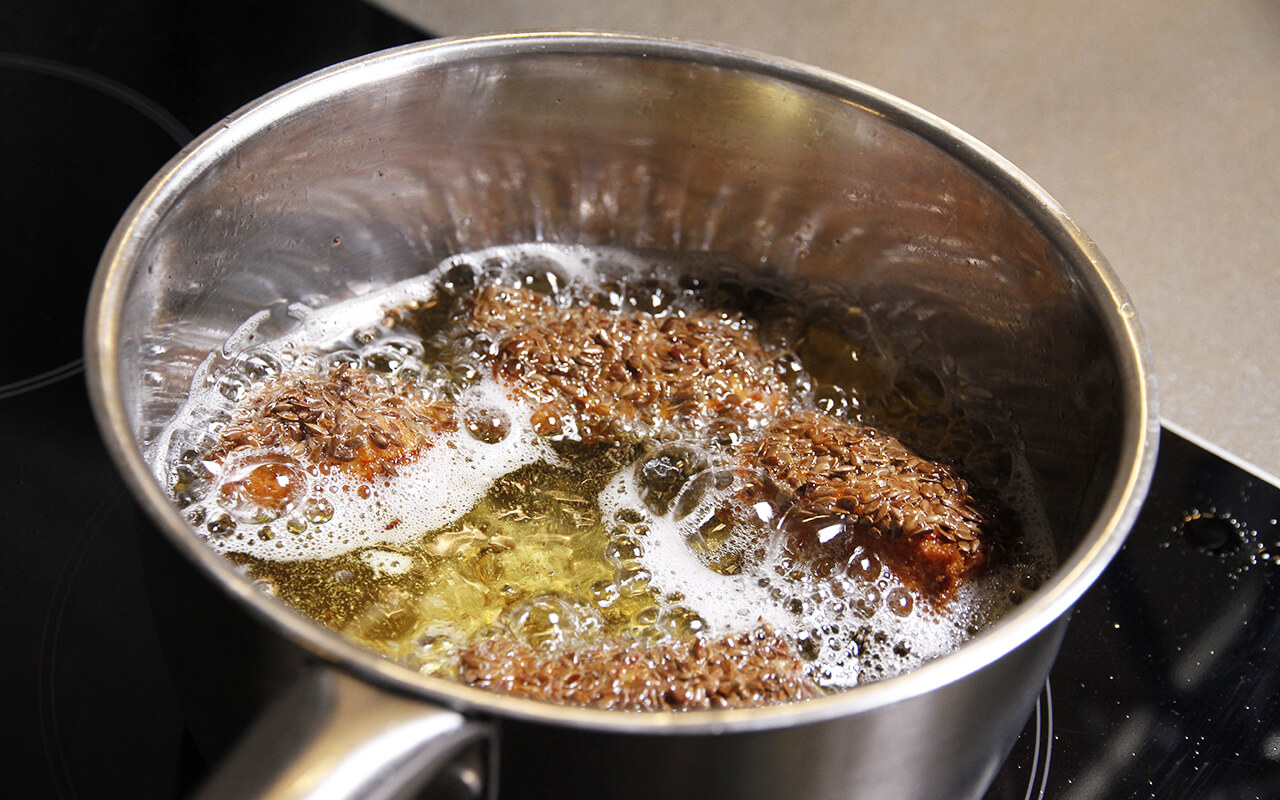 Place the mini toasts on absorbent paper to soak up the extra oil.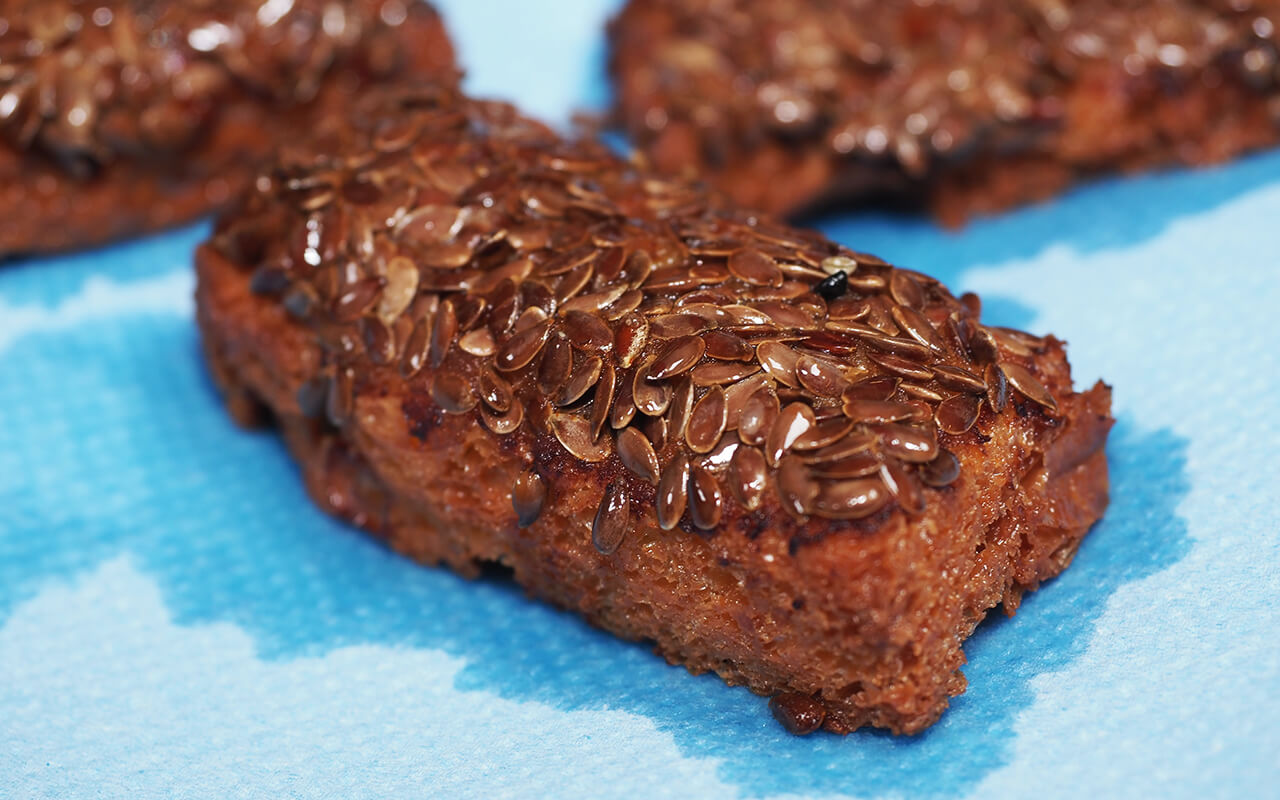 Plating
Serve the toast garnished with fresh valerian and a small bowl of soy sauce.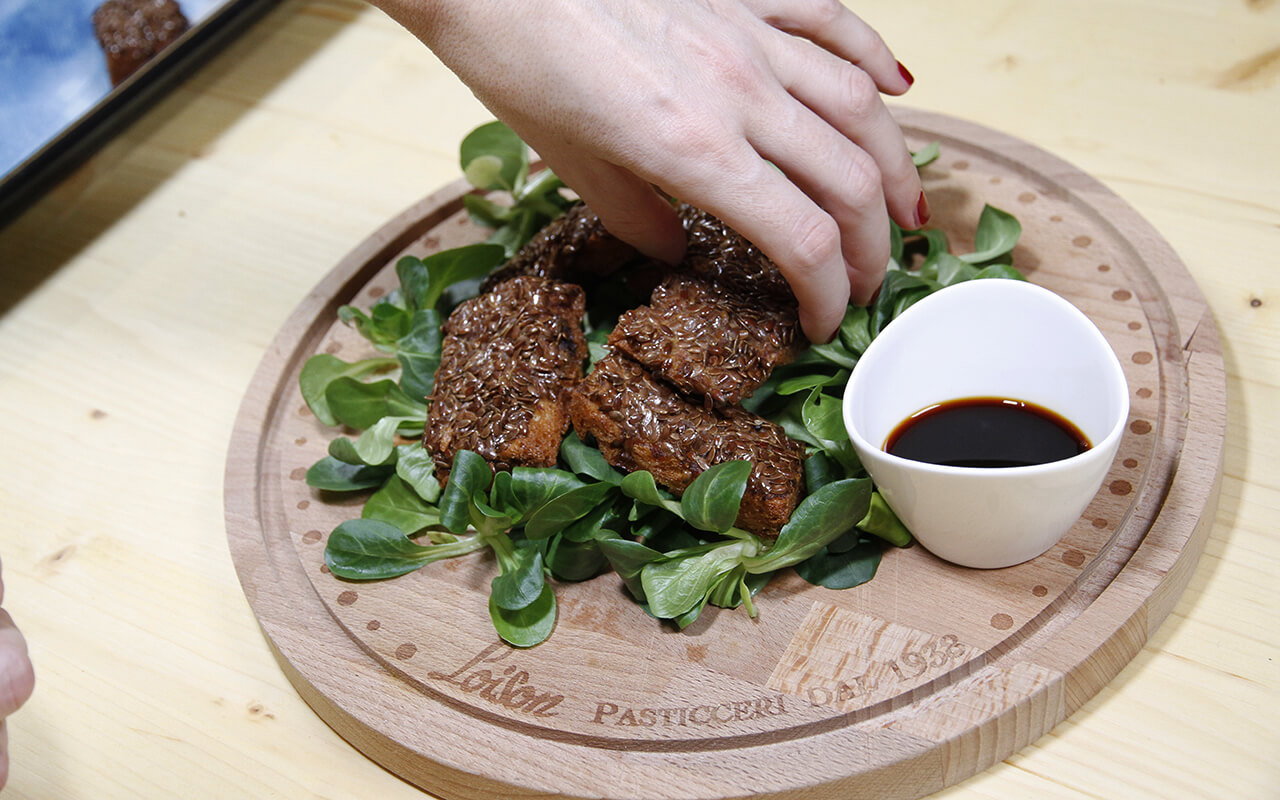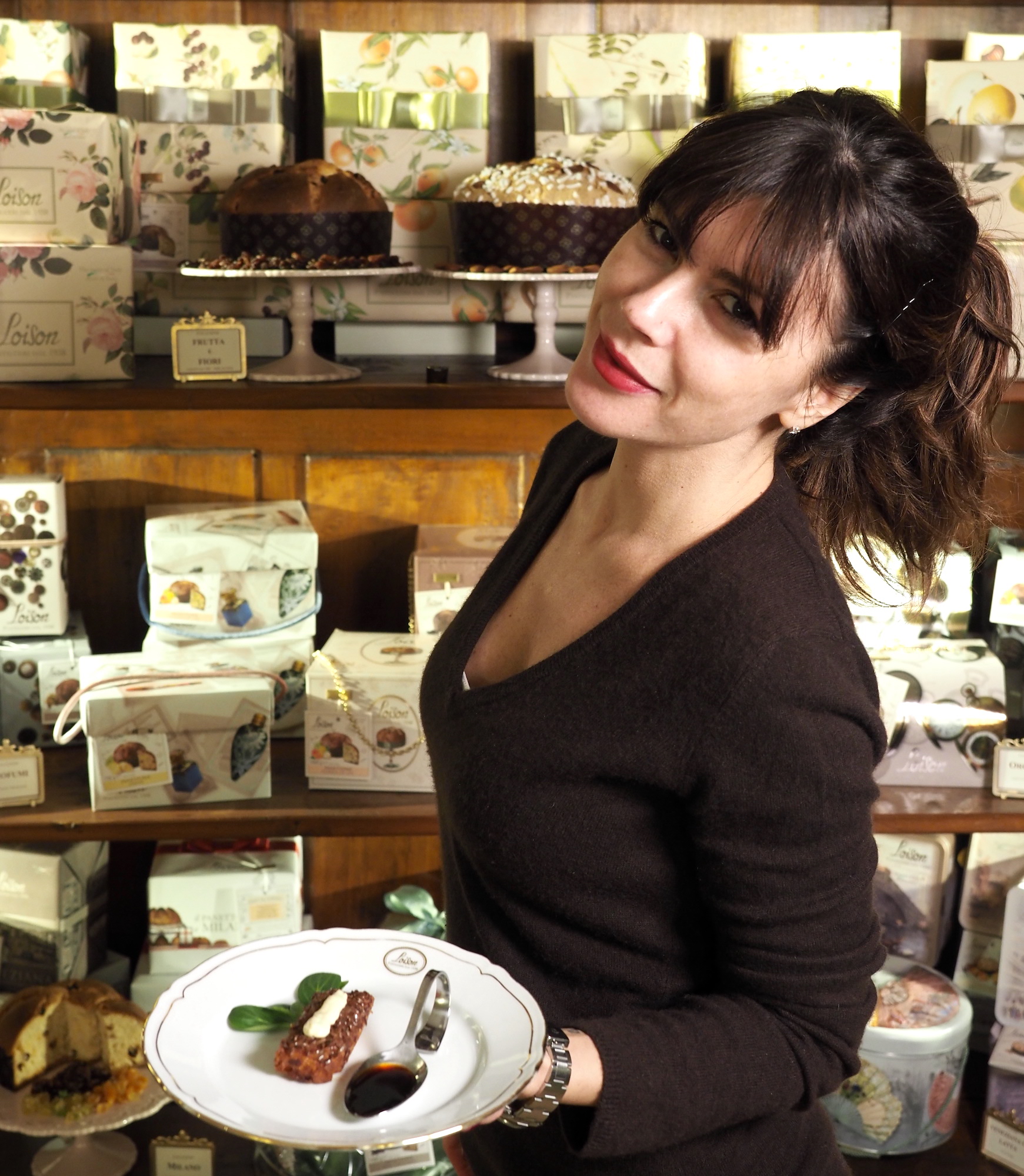 Enjoy!