In this dish Alessandro Dal Degan has skillfully combined Loison Fig Panettone with the sylvan flavors of his land.
Alessandro Dal Degan, chef of the restaurant La Tana Gourmet, 1 Michelin star, in Asiago (Vi), for his "Saddle of venison with juniper and toasted Loison Fig Panettone" used only 5 ingredients.
To learn more about Alessandro Dal Degan click here.
Remember to subscribe to our YouTube Channel for the latest video recipes from our Chef Friends!
The recipe
To learn how to make this recipe, you can either read the instructions below or you can watch the video in which the Chef explains how to recreate it.
Ingredients
4 servings
Saddle of venison, divided into 4 steaks, 120 g each
Trumpet mushrooms, 400 g
Loison Panettone with Calabrian Figs, 100 g
Mustard sprouts, 6 pcs
Marinated juniper, 5 g
Directions
Sear the saddle of venison in a frying pan for 4-5 minutes, then put it in the oven for 2-3 minutes until it reaches the core temperature of 50° C.
Clean the trumpet mushrooms and stew in a pan without adding any other ingredient (at the most a little water).
Cut the slice of Loison Fig Panettone into cubes, then toast them in the oven.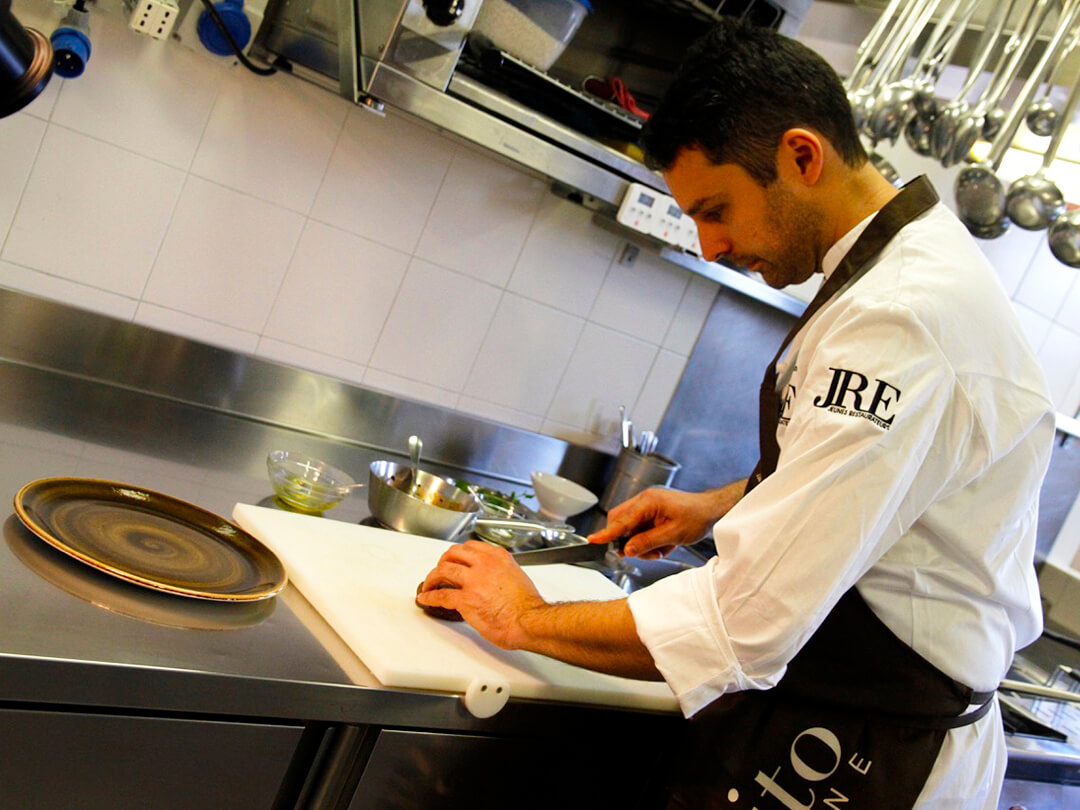 Cut the saddle of venison into three parts and arrange on a serving plate, top with a few drops of marinated juniper. Add the trumpet mushrooms, the toasted Panettone cubes and garnish with a few leaves of mustard sprouts, which will give the right balance of acidity to the dish.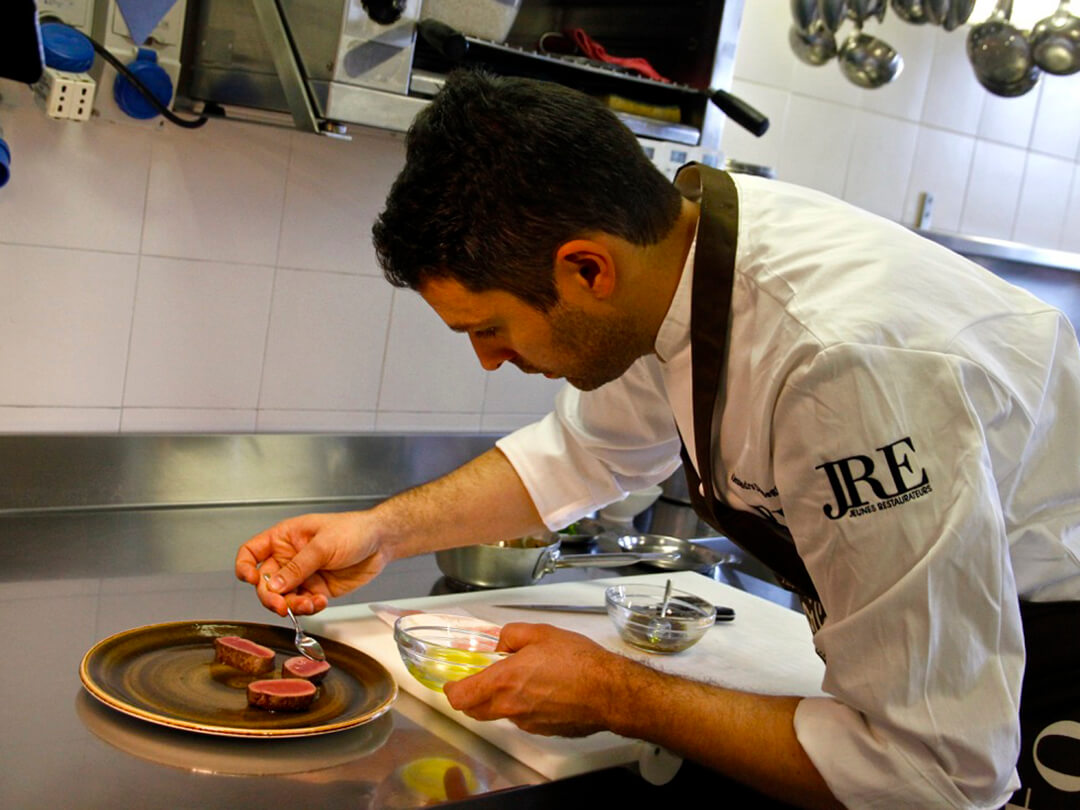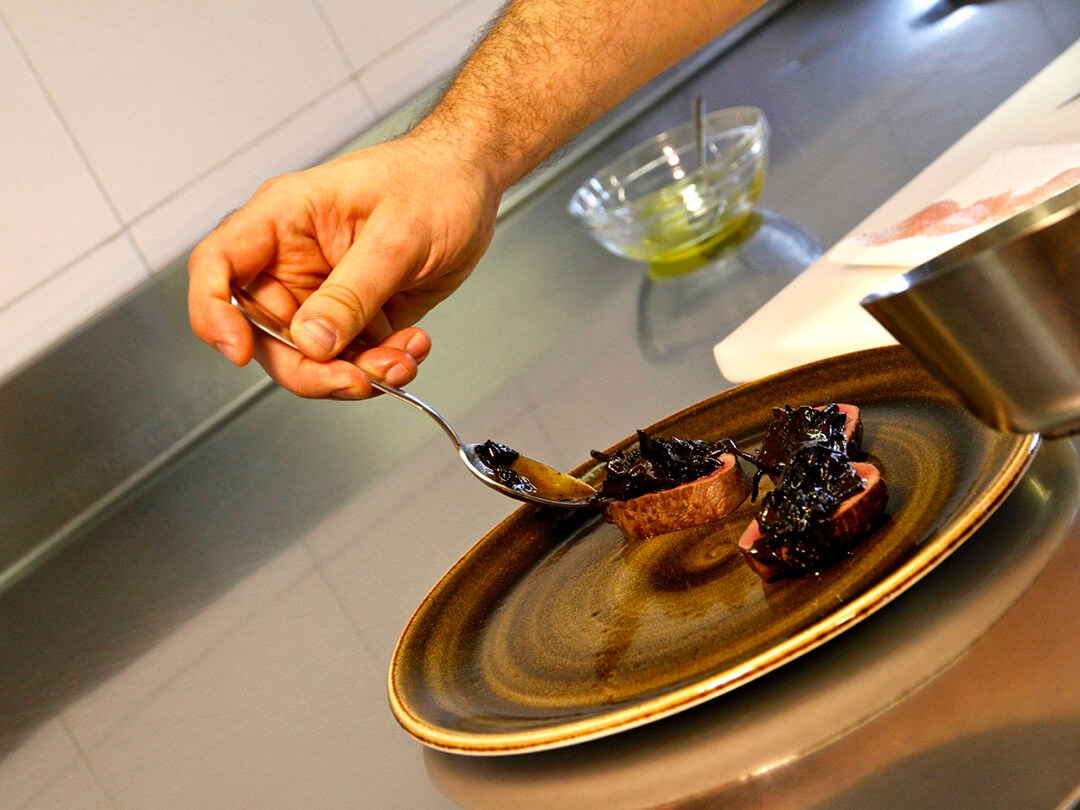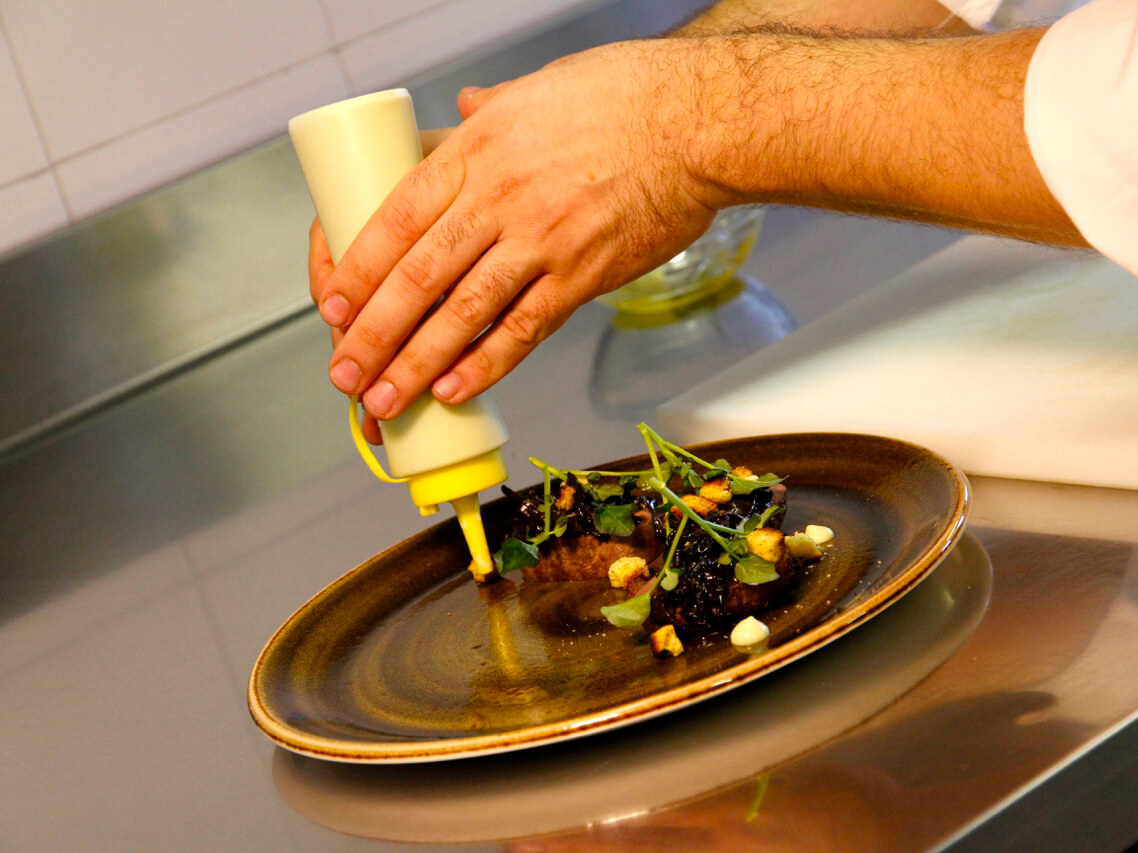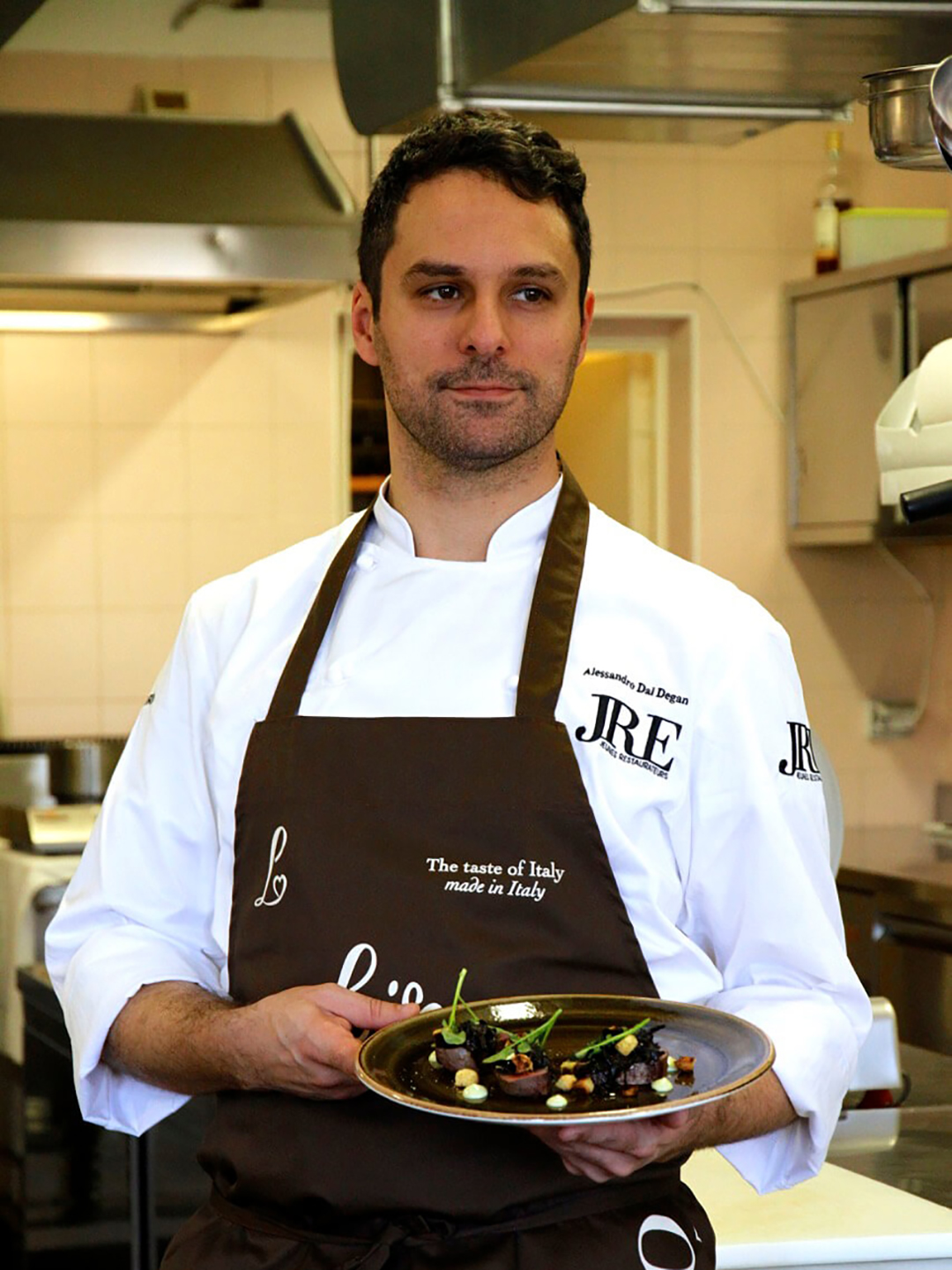 Enjoy!