An incredible-looking cake and a superb one to eat. But do not be scared: it is not hard to prepare. You will see, with this Naked Cake, you will really impress people on Christmas!
Federica Cegalin, author of the cooking blog "Il profumo del déjà vu" (The Aroma of Déjà Vu"), loves to prepare desserts, and for this one she used sour cherry and cinnamon Veneziana.
Made in Loison recipes are "smart" ideas to use the panettone in a simple and creative way, thus creating new sweet and savory dishes.
Subscribe to our YouTube Channel to discover new recipes and the entire Loison world!
The recipe
For this dish, you can either read the following instructions or watch the video-recipe.
Ingredients
4 servings
1 kg of sour cherries and cinnamon Veneziana
500 g of mascarpone
250 ml of liquid cream
125 g of icing sugar
Cointreau liqueur as required
Cherry jam as required
Cranberries as required
Candied hibiscus flowers as required
Gold sheets
Rosemary
Directions
Cut the veneziana horizontally in 3 equal pieces and take off the top cap.
Add the icing sugar to the fresh cream and whip it until it becomes firm. Add it to the mascarpone cream while delicately mixing.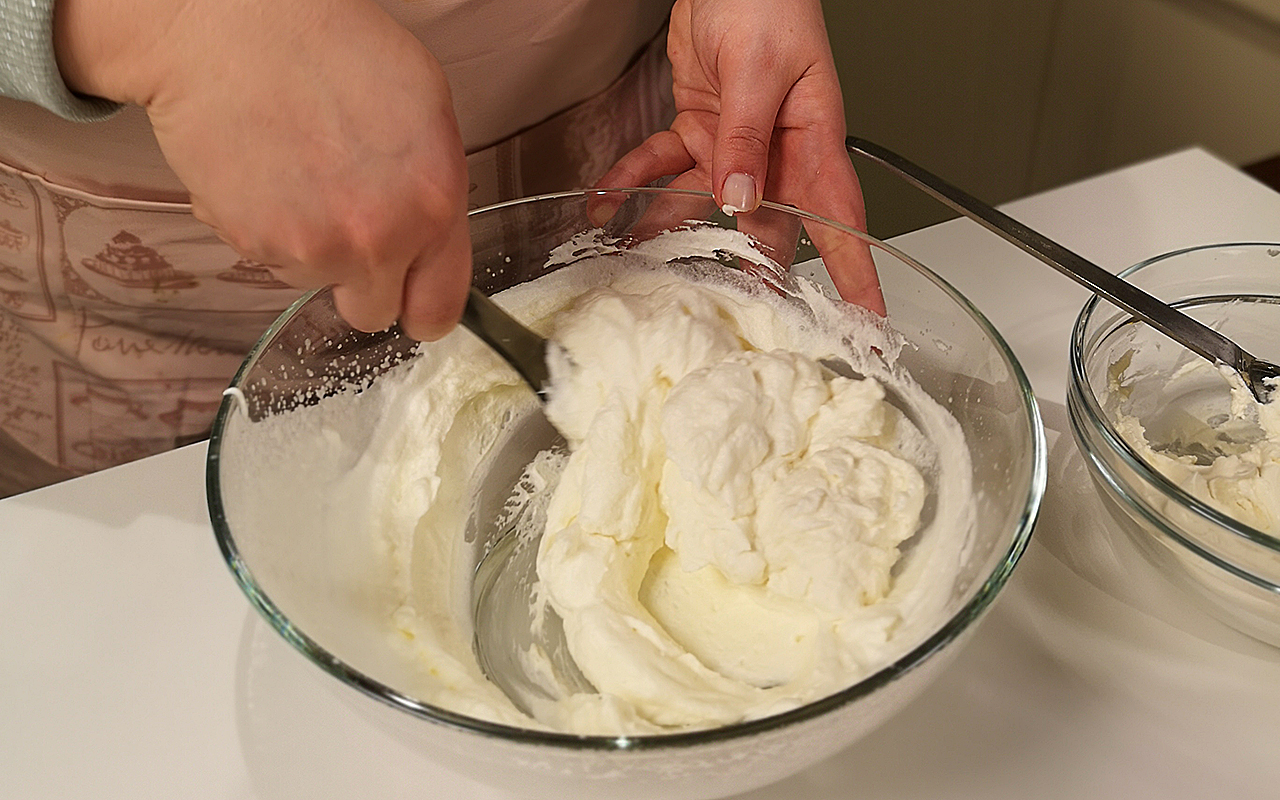 Imbibe the three veneziana slices with the Cointreau liqueur. Spread a thin layer of cherry jam on the first one.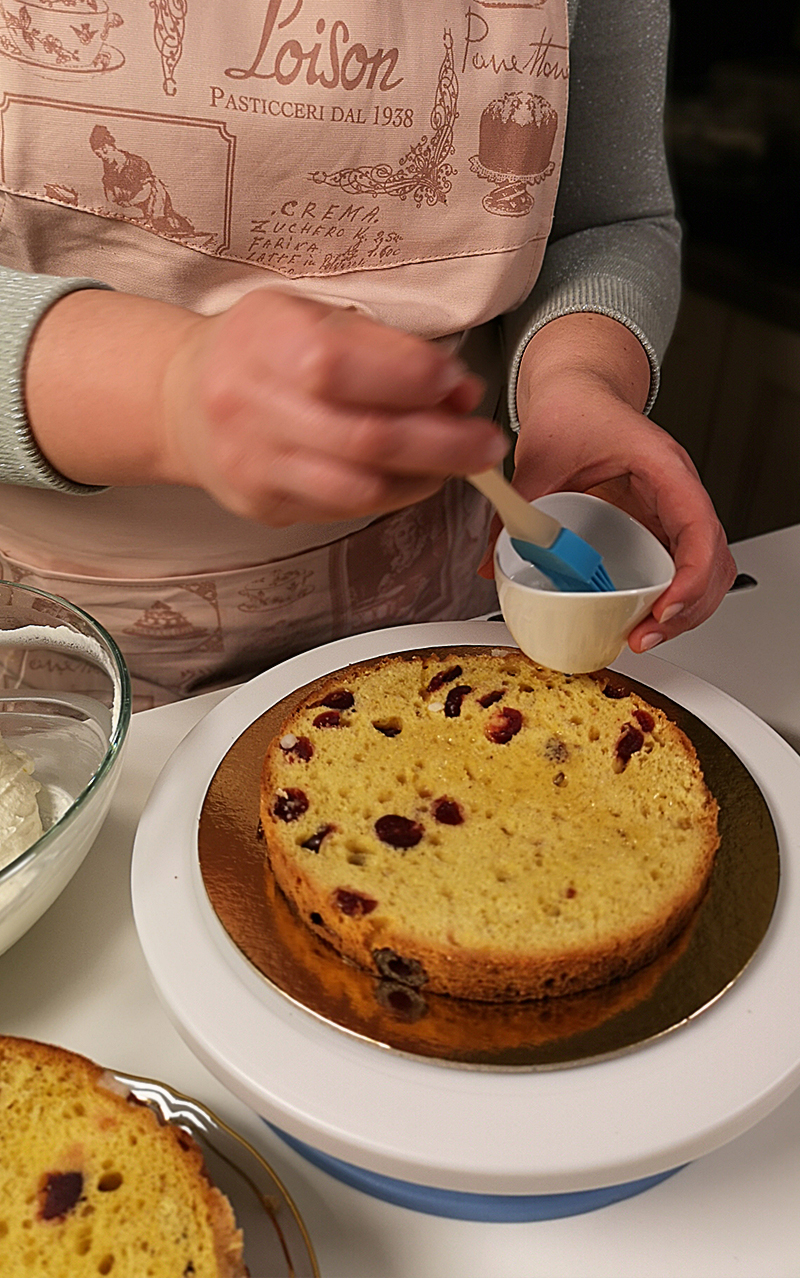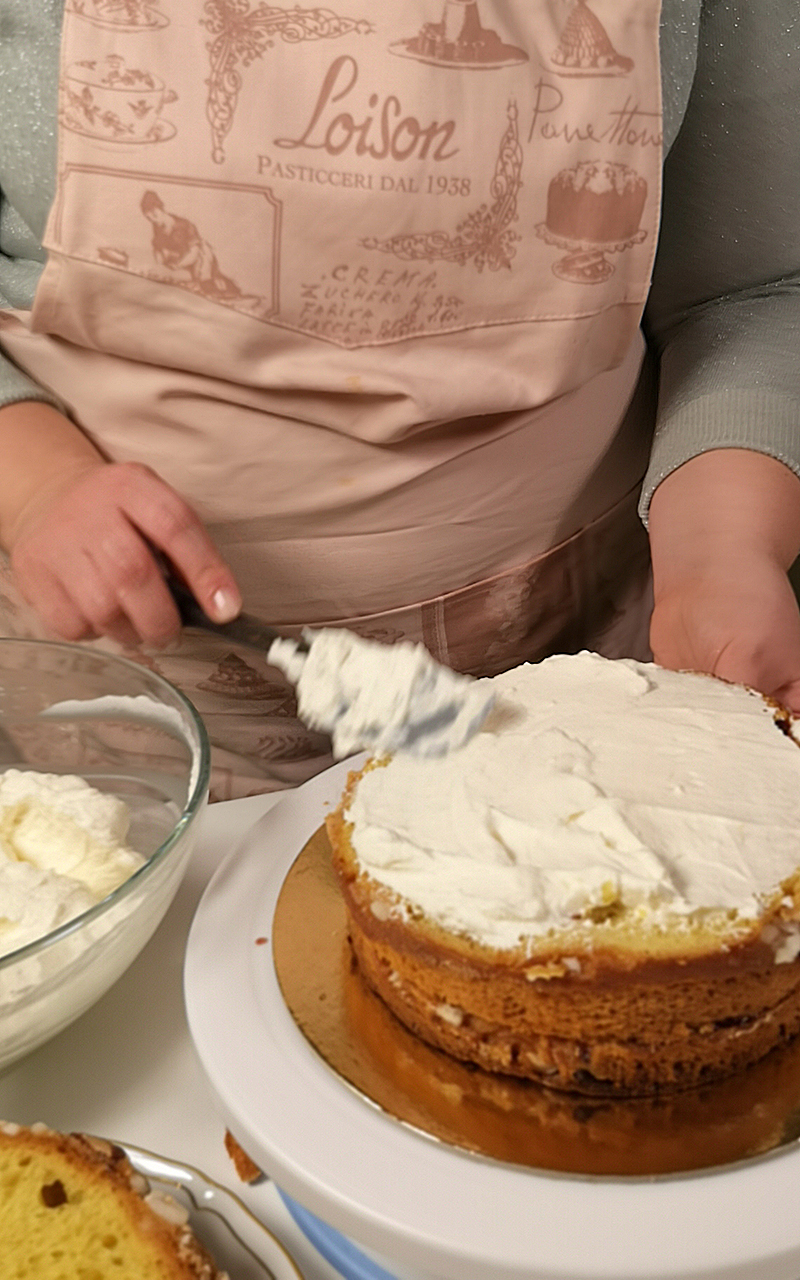 Dress the other slices in mascarpone cream and diced cranberries. Assemble the veneziana placing the three pieces one on top of the other.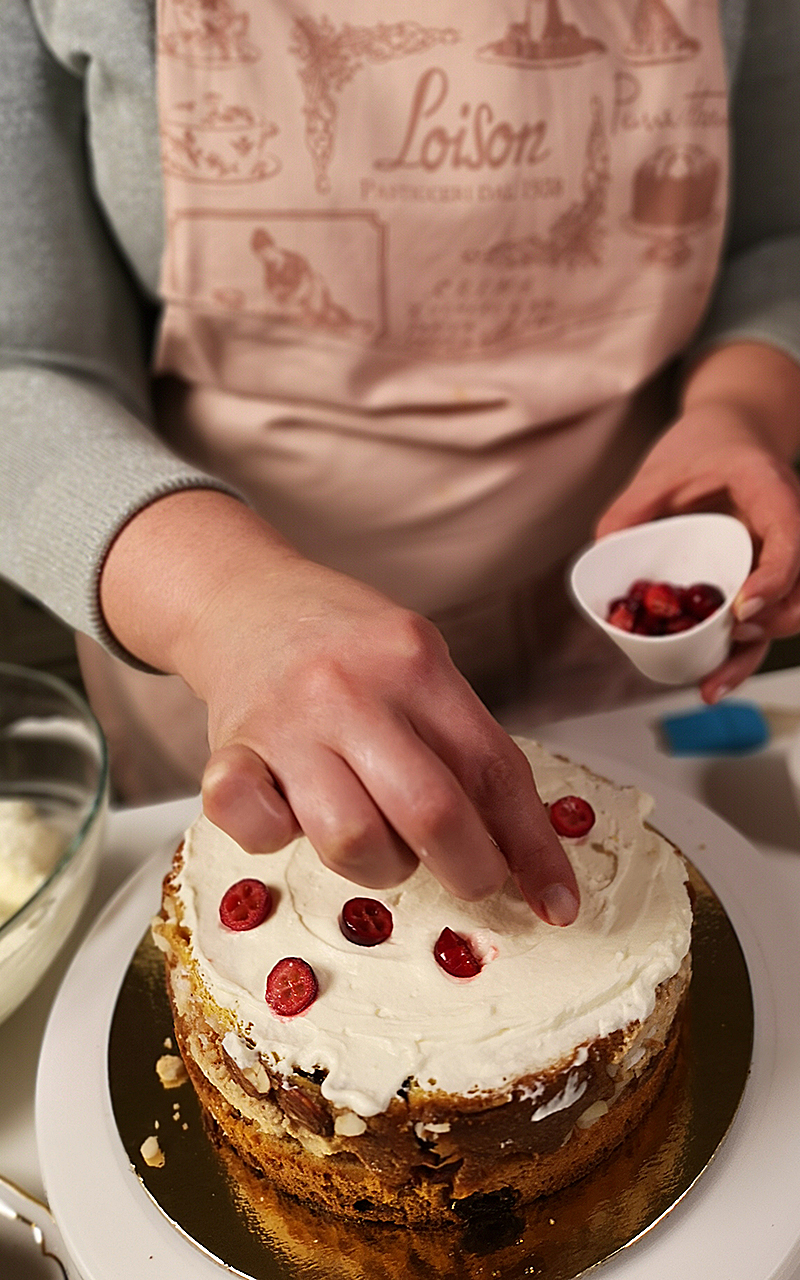 Skewer the cake with three sticks to keep it steady while you cover its external surface with the cream. Smoothly even it with a spatula.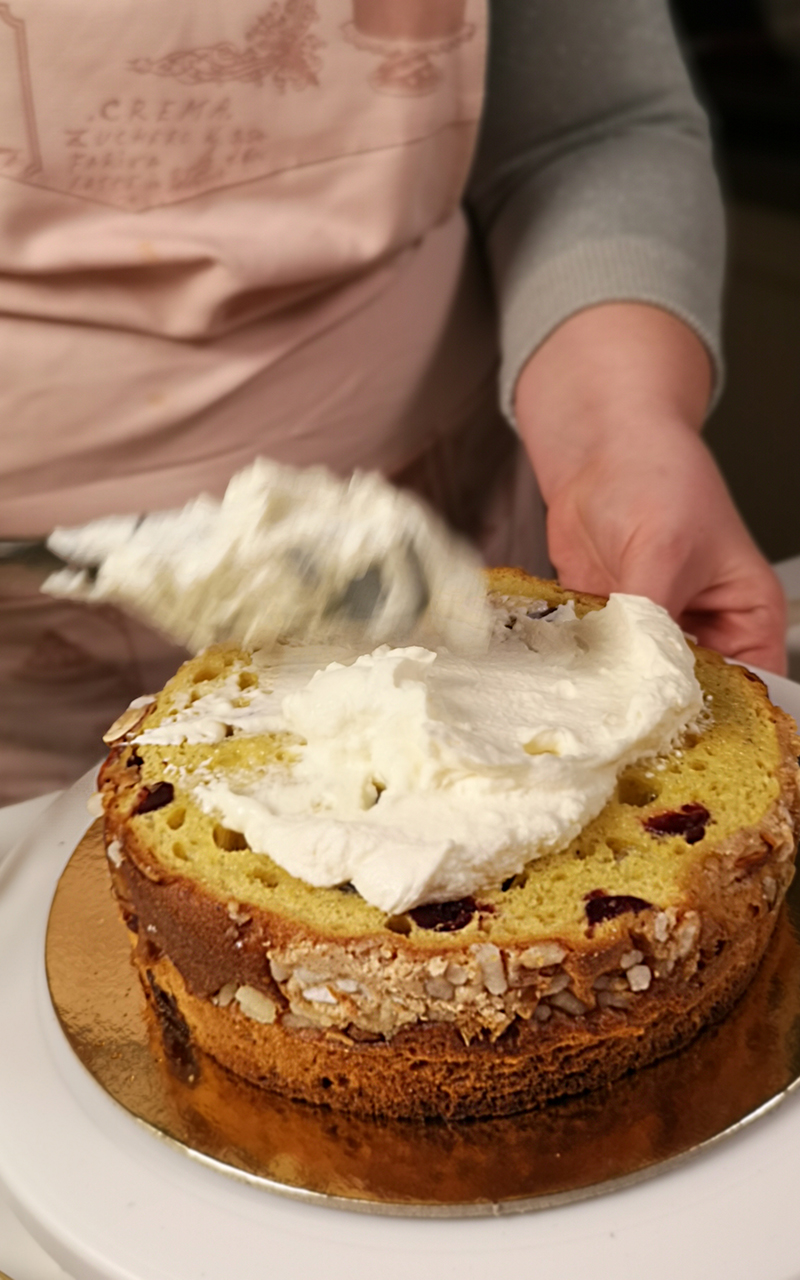 Decoration
Decorate with candied hibiscus flowers, rosemary, cranberries, cream tufts, and gold sheets (water bowl soaking technique).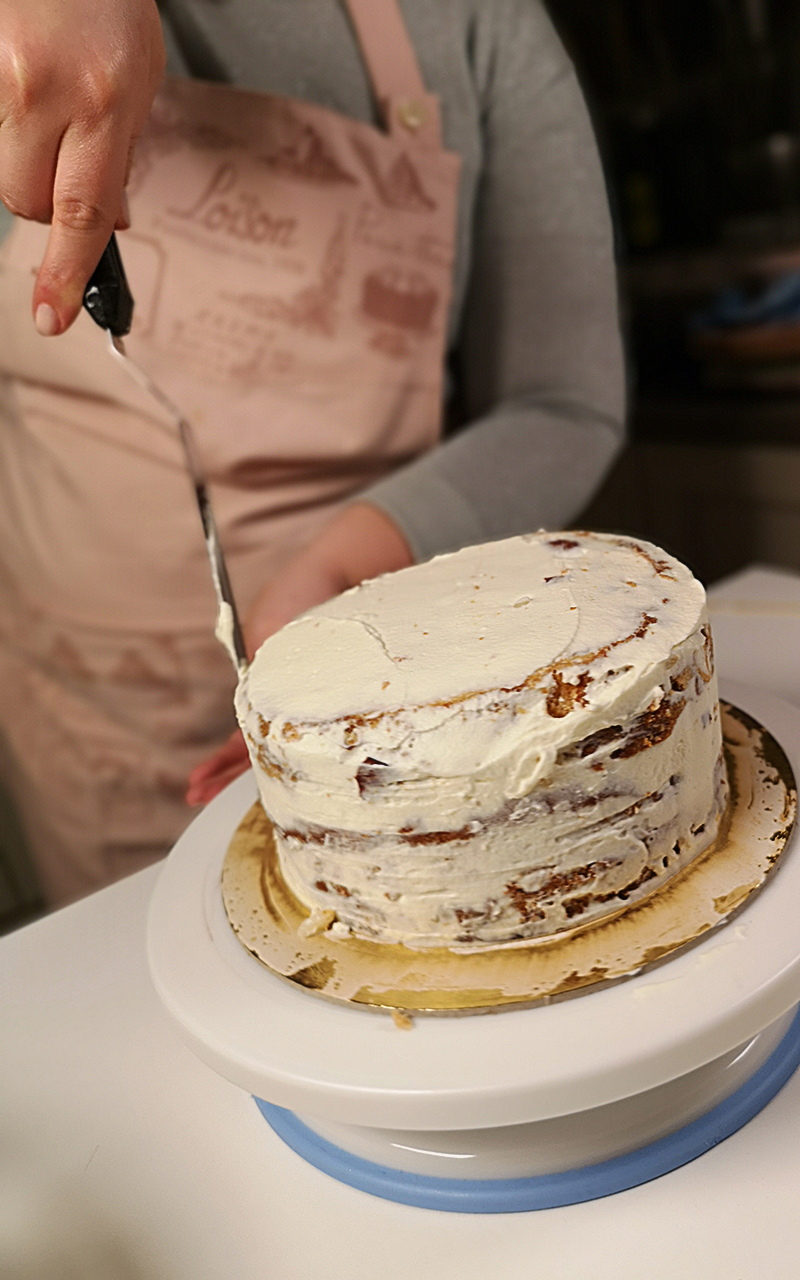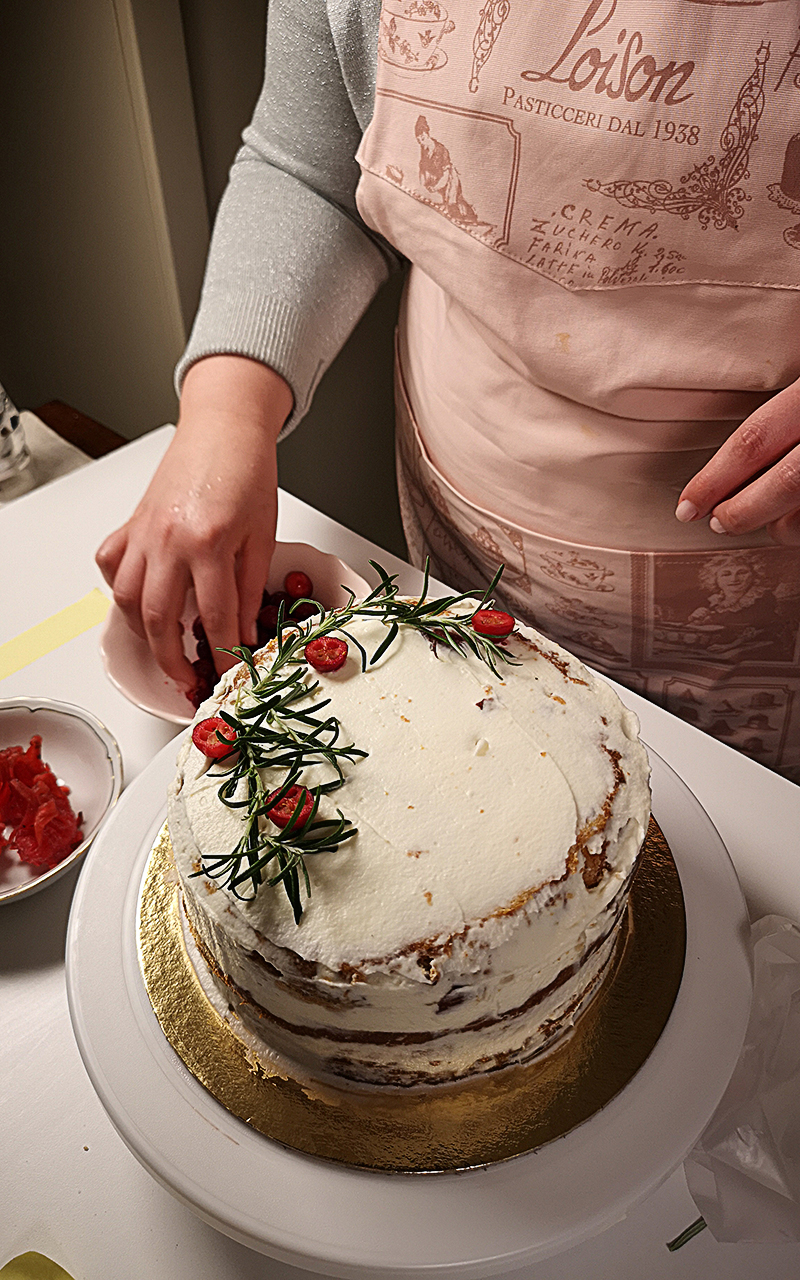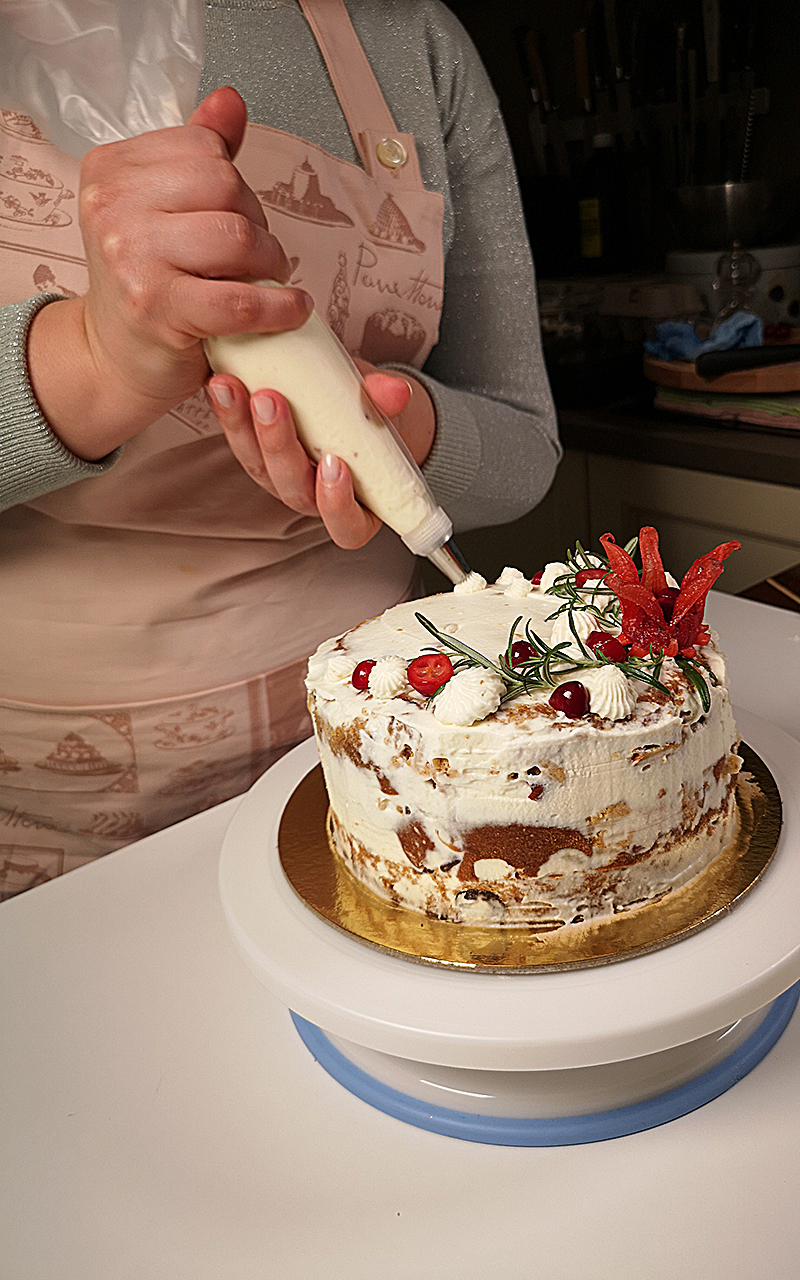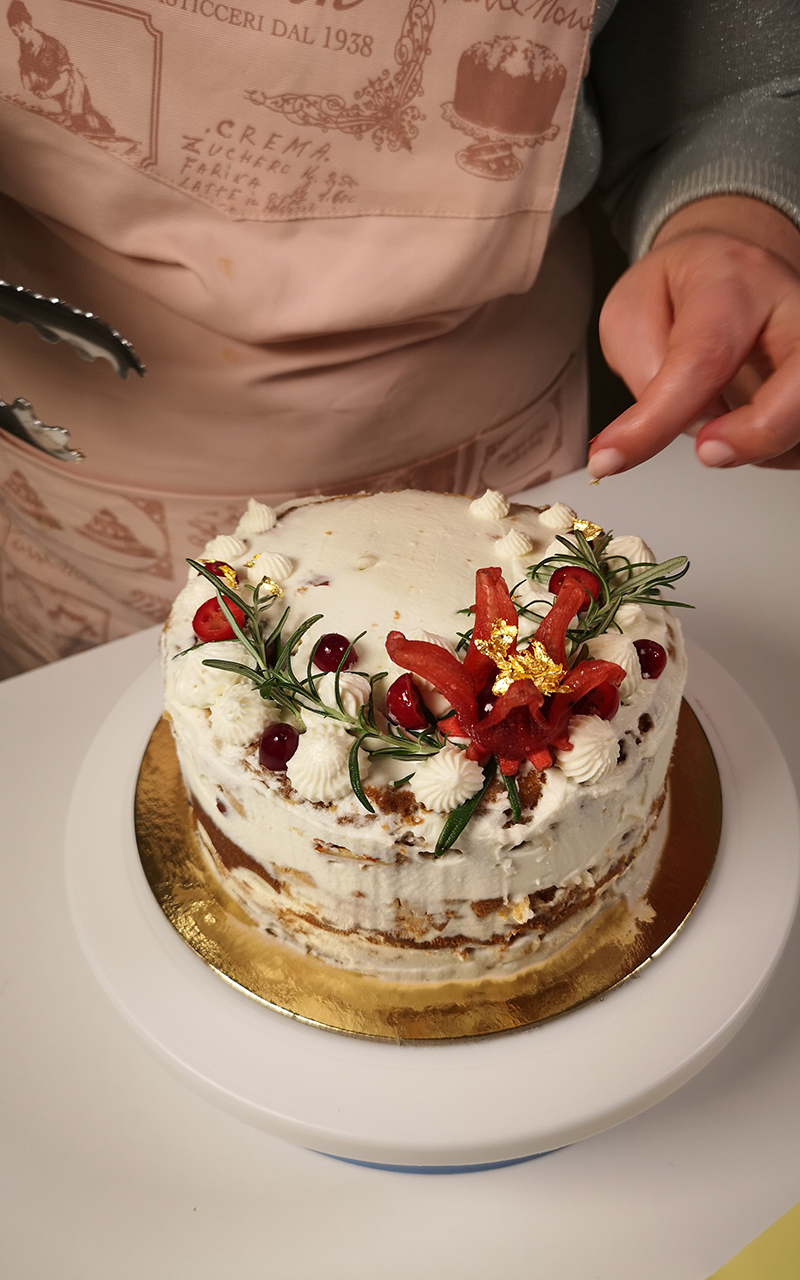 Happy holidays!