Discovering flavors with Susanna Cariolaro, on a journey combining wines and beers with the artisanal goodness of Made in Loison desserts.
Loison continues its research to discover the best pairings between wine and desserts. After delving with Giulia Sattin into the most suitable pairings for Colomba and Panettone cakes, we discover together with Susanna Cariolaro which drinks go best with our desserts. Susanna works as a sommelier for prestigious hospitality companies both in Italy and abroad, and will soon sail on the "Ritz-Carlton Yacht Collection," a luxury cruise promoted by the Ritz-Carlton Hotel chain, which will take her to tell her passion for wine between the Mediterranean and the Caribbean.
In this video, Susanna and Edoardo Loison introduce us to refined pairings between wine and some of Loison's most popular desserts, such as Filone, Sbrisola, and Bonissima.
(And there is also a surprising pairing with beer!)
How did you approach the world of wine?
After finishing my master's degree in Tourism and Hospitality Management in Barcelona, I started working as chef de rang for a major hotel in Milan. It was there that I fell in love with the world of wine happened. If this "lightning strike" happened, I have to thank my colleagues who introduced me to the taste and stories behind "Wine". I was so fascinated that I decided to resume my studies to pursue a career as a sommelier.
What has been the best experience that this passion for wine has led you to?
There are so many moments that come to mind, but without a doubt, the most beautiful experience was just that time in Milan. Discovering this world, which was still mysterious to me, and doing it together with people who shared my same passion gave me an unforgettable enthusiasm.
And the Loison world, when did you approached it?
I met Loison Pasticceri during a gastronomy event at the Golf Club in Brendola. At this event, brands of excellence in the food and wine sector from our territory were being presented. Among these brands, there was also Losion, and I immediately understood the passion and quality behind these products.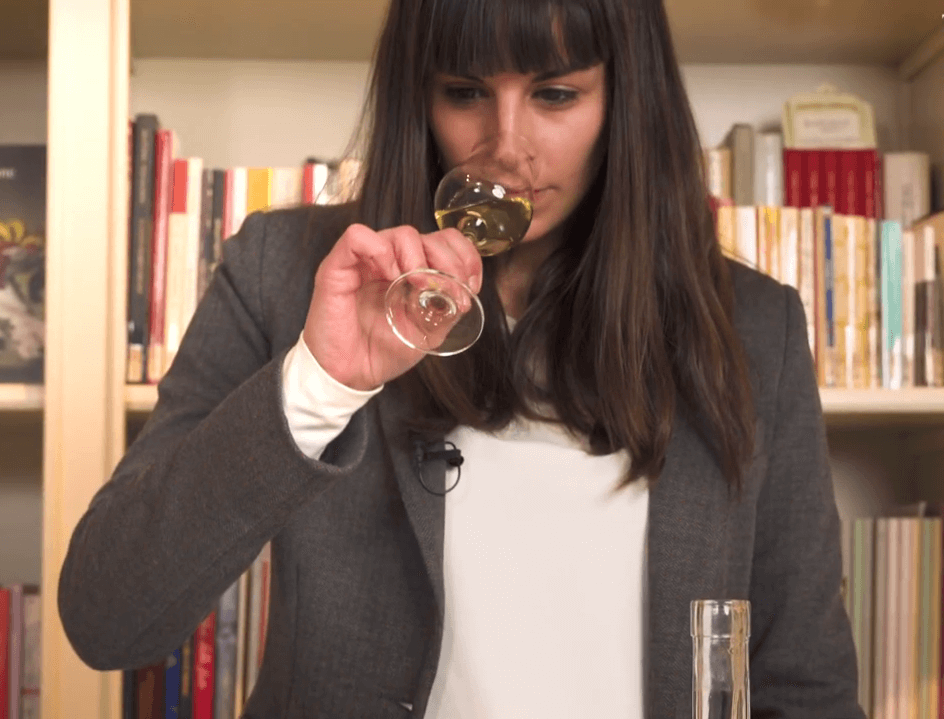 How did the collaboration with Loison come about?
It was at that event that I met Dario, and since then there has always been a willingness to collaborate. Therefore, when Dario contacted me proposing this video, I was glad to immediately accept.
What do you think are the most important criteria for deciding how to pair a dessert with wine?
I usually start by tasting the product, and only then I do make a wine selection and decide whether a pairing by contrast or one by concordance is better. You have to figure out whether the tastes overlap or balance, paying attention to technical factors such as the structure of the wine or its aromatic intensity.
Wine and desserts are a classic pairing, while much more particular is the pairing with beer. How did you decide to pair a product with beer?
The flavor of the chosen beer is intense, with sweet tendencies thanks to the notes of ripe fruit, so I immediately thought it would be perfect to accompany a product with spicy aromas such as Filone Pera e Spezie. The natural effervescence of the beer then is perfect for cleaning the mouth after tasting.
What was the pairing that surprised you the most?
Beer with Filone was the most surprising pairing because it is the most unusual one. However, I must say that the most successful pairing was the Chocolate Tosa with Barolo Chinato. It was a real and complete sensory journey, involving the nose and mouth and also leaving an important persistence on the palate. Truly perfect.
Thank you Susanna for this interesting talk. We recommend readers to follow the video to discover all the other pairings, while I would say that for us it is a must to end with a slice of Tosa and a glass of Barolo.
Absolutely! Thanks to you and see you next time.