It is a nice idea that lends itself to recover the left-over slice in an original way: here the Panettone is proposed with ham, yogurt, salad and mustard.
Nothing is thrown away of the Panettone. This is demonstrated by Alberto Basso, chef and patron of the restaurant Tre Quarti in Grancona (Vi), with his "Apricot & Ginger Panettone sandwich".
To learn more about Alberto Basso click here.
Remember to subscribe to our YouTube Channel for the latest video recipes from our Chef Friends!
The recipe
To learn how to make this recipe, you can either read the instructions below or you can watch the video in which the Chef explains how to recreate it.
Ingredients
4 servings
4 slices of Loison Apricot & Ginger Panettone
8 slices of dry-cured Spanish ham
6 lettuce leaves
150 grams of Greek yogurt
3 teaspoons of Dijon mustard
Directions
Flatten the Panettone slices with a rolling pin; cut the crust off and shape the slices into rectangles.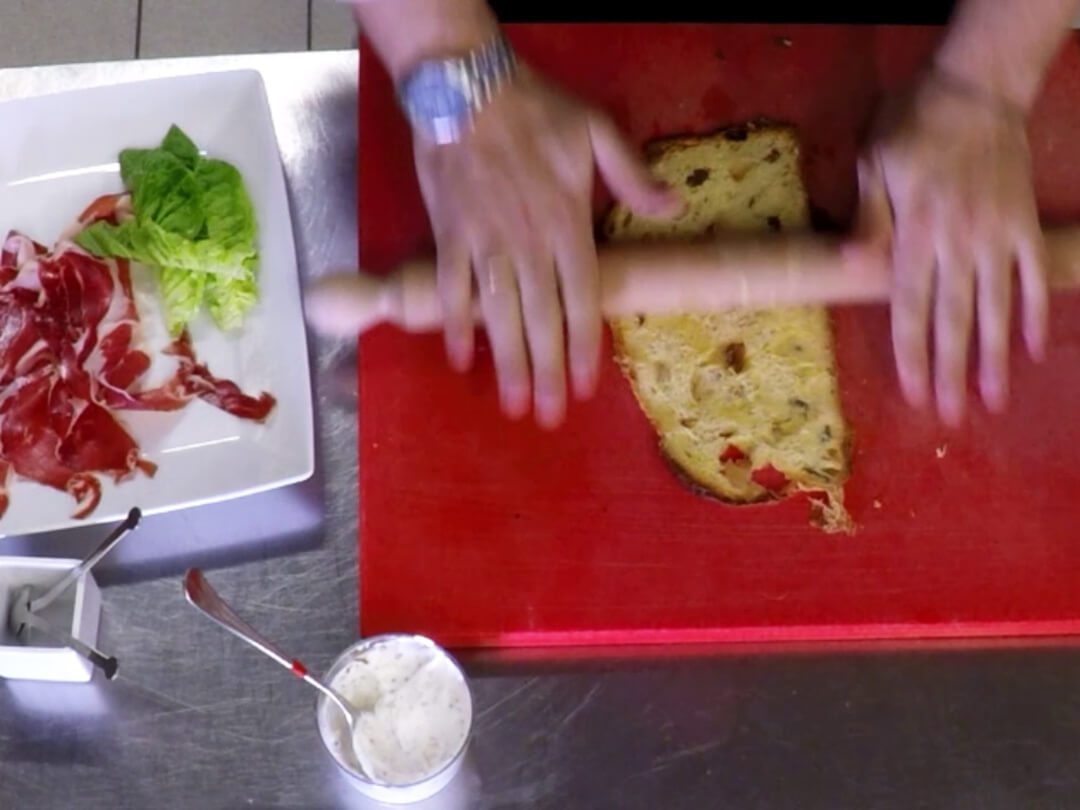 Mix the mustard with the yogurt and blend well. Spread this on the Panettone slices, then layer the lettuce leaves and the ham.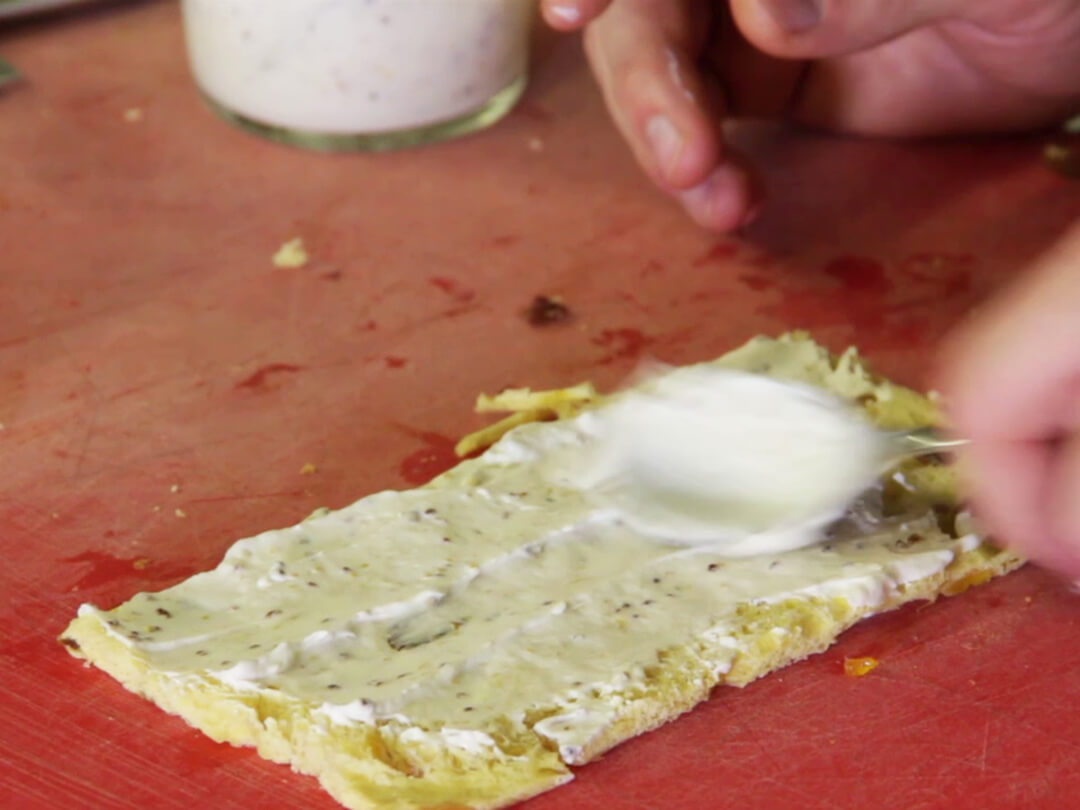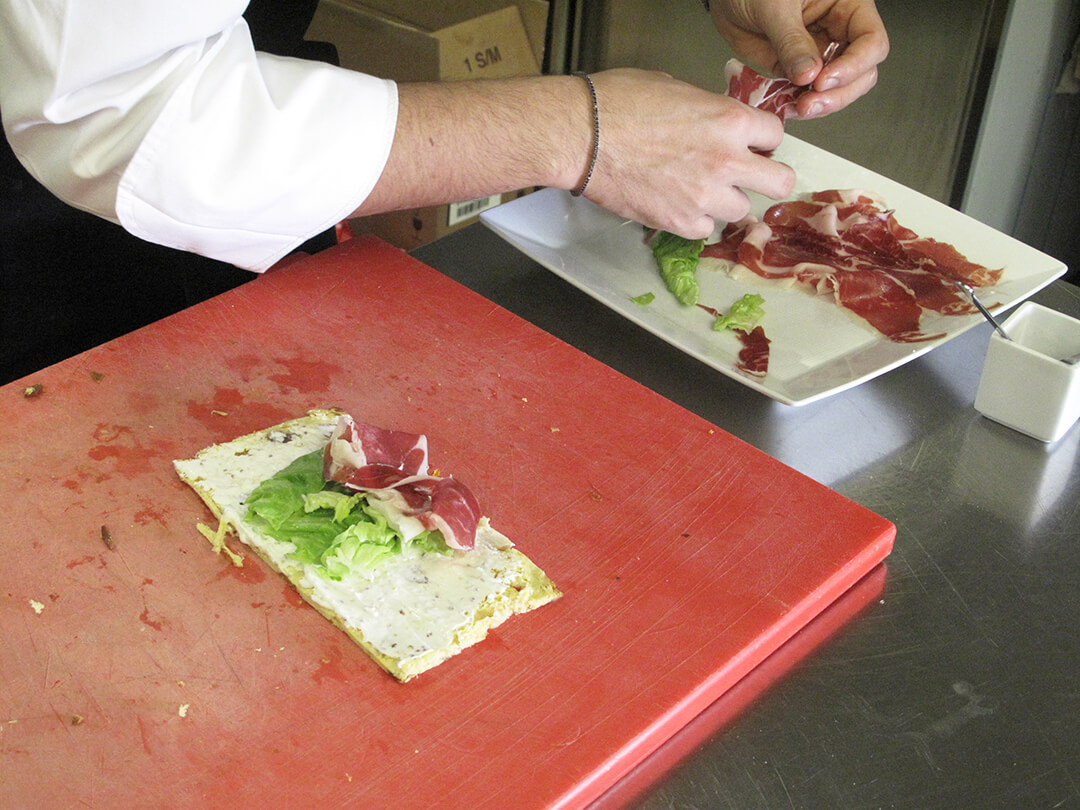 With the help of some plastic wrap, roll each slice tightly.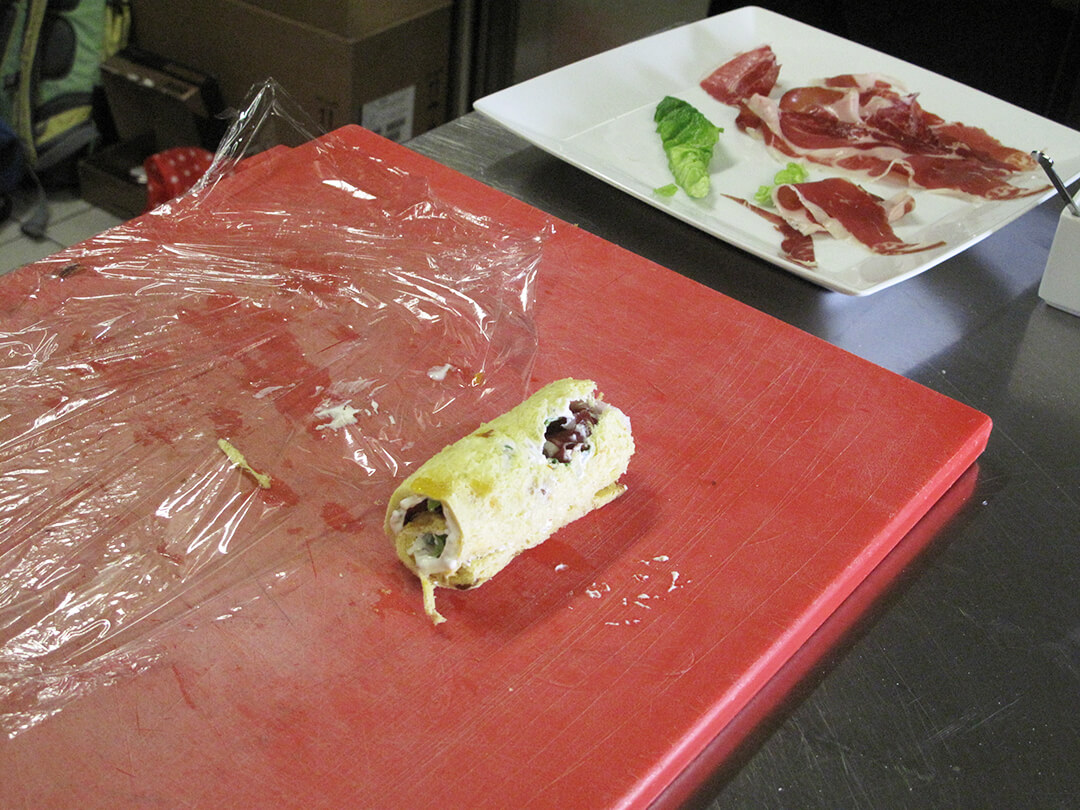 Refrigerate the rolls for 10-15 minutes to make them firmer. Finally, remove the plastic wrap, cut the rolls into large slices and serve.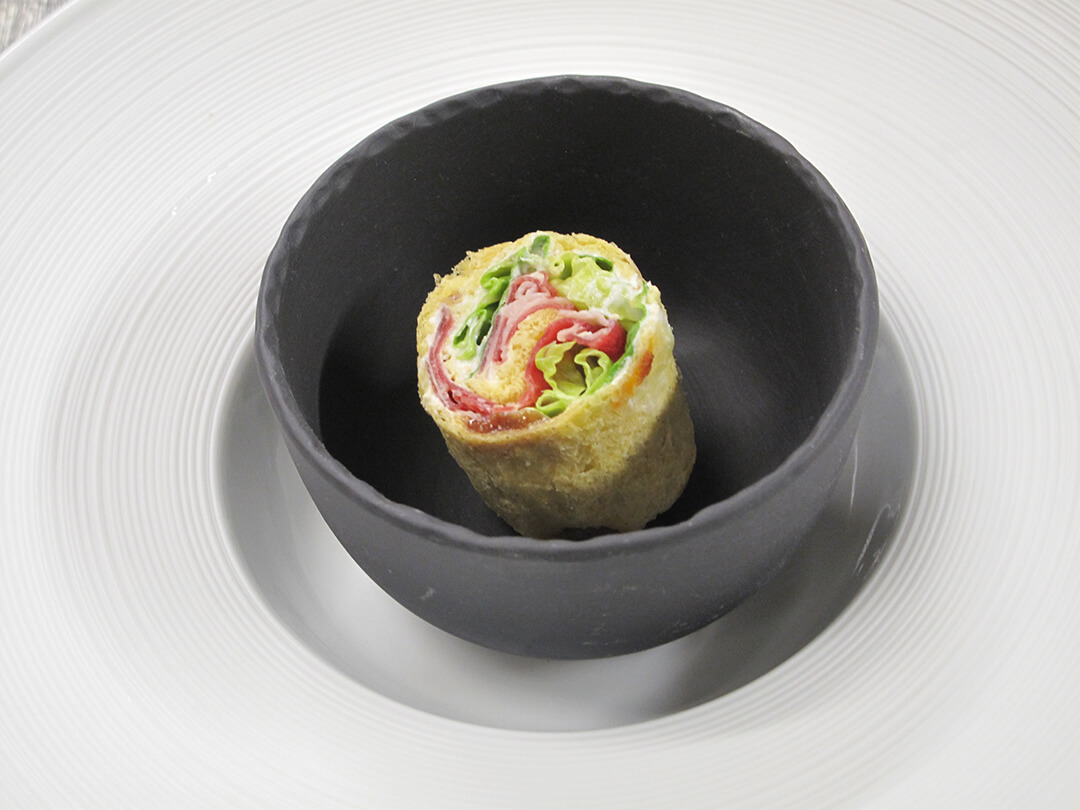 Enjoy!