A summer dish, fresh and tasty, that first captures the sight and then the palate!
Alberto Basso, chef and patron of the restaurant Tre Quarti in Grancona (Vi), has been able to balance well the strong flavors of the ingredients of this recipe "Burrata with anchovies, herring caviar and Loison Panettone".
To learn more about Alberto Basso click here.
Remember to subscribe to our YouTube Channel for the latest video recipes from our Chef Friends!
The recipe
To learn how to make this recipe, you can either read the instructions below or you can watch the video in which the Chef explains how to recreate it.
Ingredients
4 servings
12 fresh anchovies
1 slice of Loison Classic Panettone
1 onion from Tropea
4 cherry tomatoes
1 whole burrata cheese
Smoked herring caviar
Salt and pepper
Extra-virgin olive oil
Water
White wine vinegar
Directions
Clean the anchovies, remove the entrails and filet. Season with salt and pepper. Cut the Panettone slice into 24 cubes measuring 1x1 cm each and dry them in the oven at 100° C for about half an hour.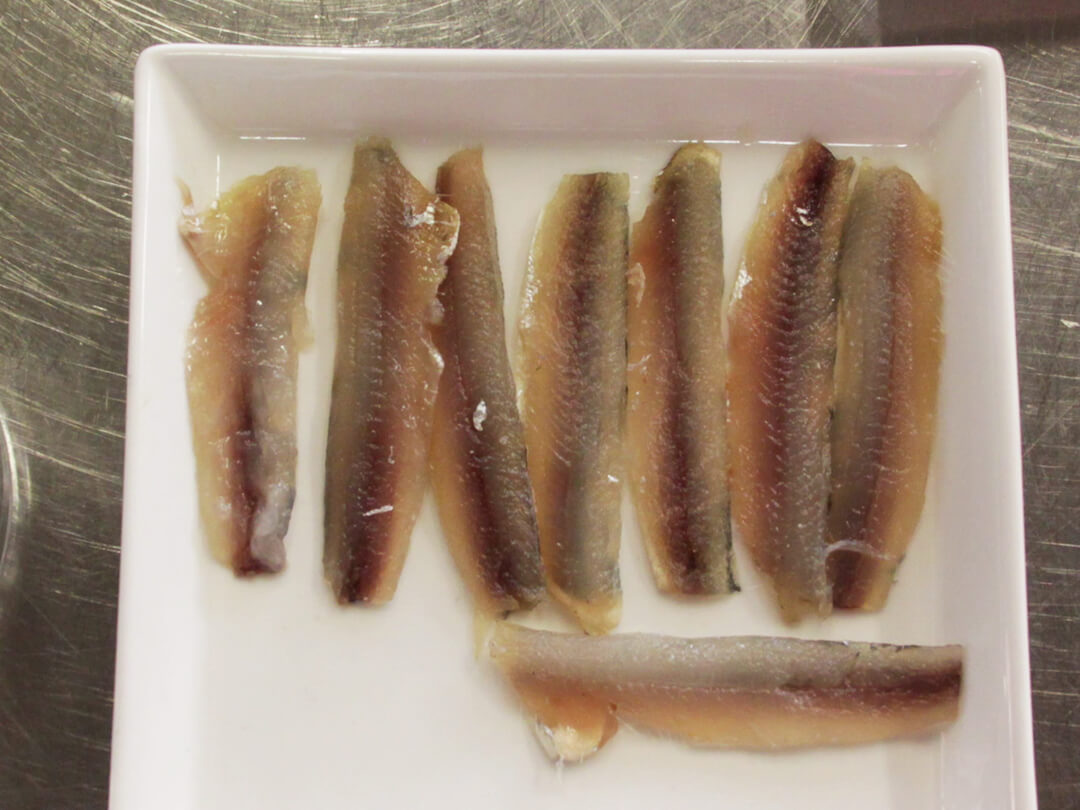 Cut the onion into thin strips and blanch in water and vinegar (100 grams water and 40 grams of white wine vinegar). Cut the tomatoes in half, season with salt and pepper and dry them in the oven at 100° C for an hour to an hour and a half, until they have reached the right consistency.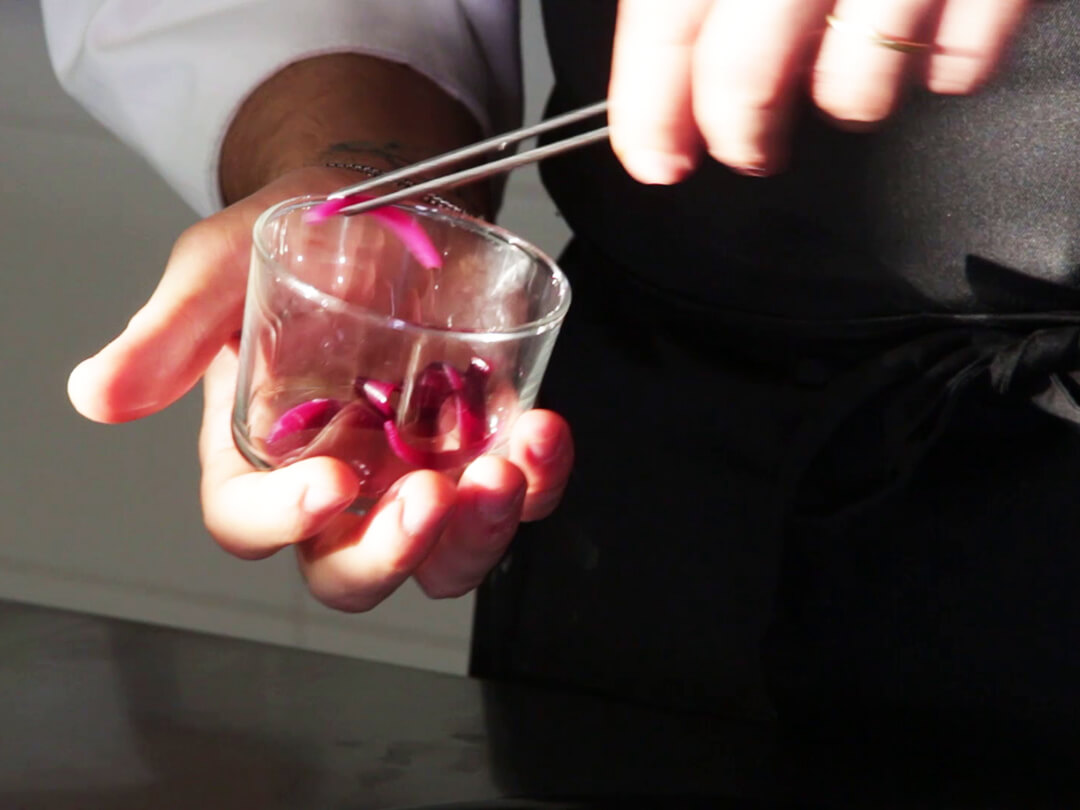 Cut the burrata with scissors, remove the soft interior and divide this into four portions. Arrange on serving plates.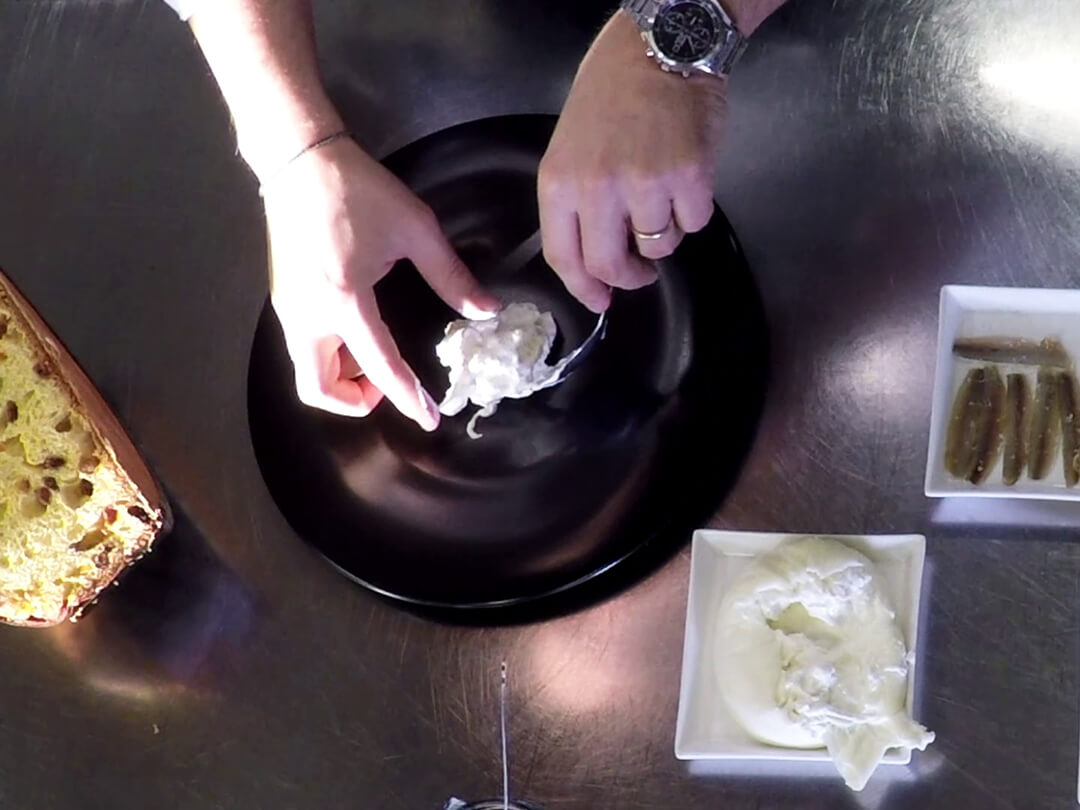 Roll up the anchovy filets (6 per plate) and place them on top of the burrata. Arrange two baked tomatoes and three slices of onion to each plate. Add some smoked herring caviar to the dish and slide in 6 Panettone croutons on the side. Finish with a little oil.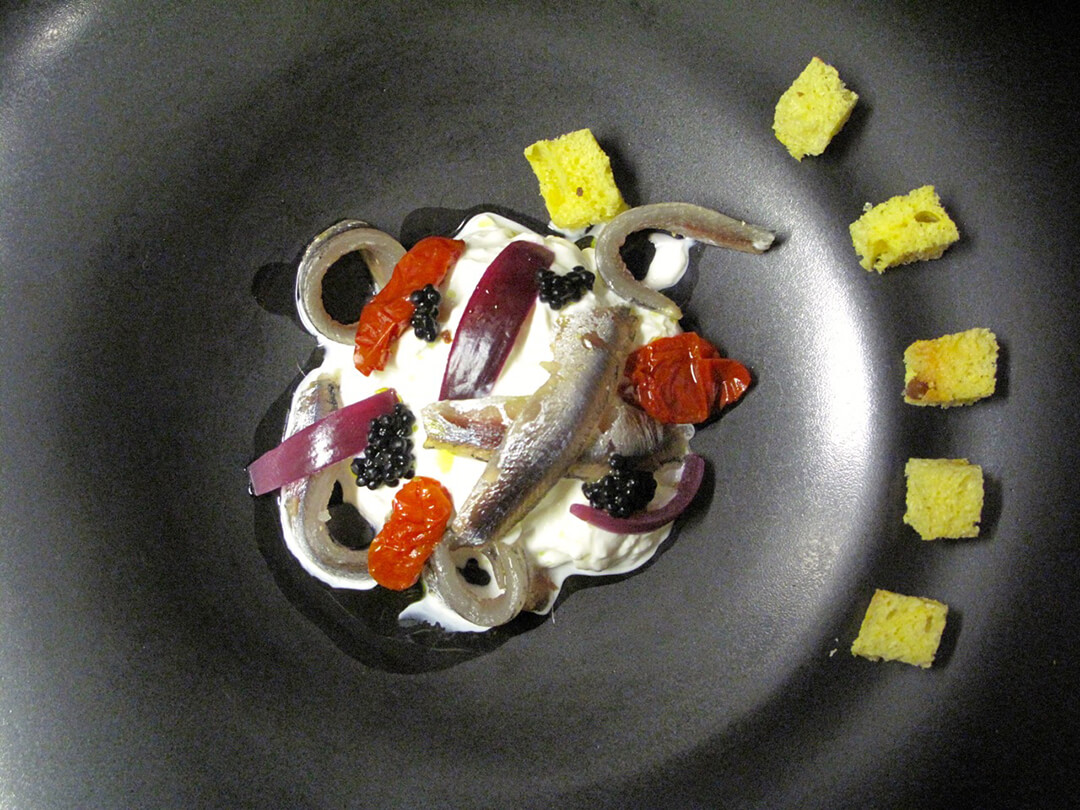 Enjoy!