Cod is an important component for Franco Faveretto. In this recipe, he combines it with the fig of Calabria Panettone, where the lightness of this fruit balances the dish divinely.
Chef and Patron of the Baccalàdivino of Mestre (VE), Franco Favaretto has always loved cod and he also shows it in this dish: "Baccalà Carpaccio with diced Loison Fig Panettone".
To learn more about Franco Favaretto click here.
Remember to subscribe to our YouTube Channel Loison Pasticceri for the latest video recipes from our Chef Friends!
The recipe
To learn how to make this recipe, you can either read the directions below or you can watch the video in which Chef Franco Favaretto explains how to recreate it.
Ingredients
4 servings
2 slices of Loison Fig Panettone, lightly toasted and diced
400 gr baccalà or stockfish (dried salt cod), desalted
12 round, thin slices fresh pineapple
8 medium strawberries, quartered
4 stalks celery, cut into chunks
12 thin slices red onion
Extra-virgin olive oil
Directions
Scallop the baccalà, then transfer it to a bowl. Soak in mild olive oil for at least 4 hours. Drain and set aside. Reserve the olive oil. Meanwhile, cut the pineapple into very thin discs, the strawberries into quarters, the ribs of green celery into large pieces and the tropea onion into thin slices.
Arrange the pineapple slices on a serving dish, top with the desalted baccalà, the strawberries, the celery and the onion slices. Drizzle with some of the reserved olive oil. Garnish with the Fig Panettone croutons and serve.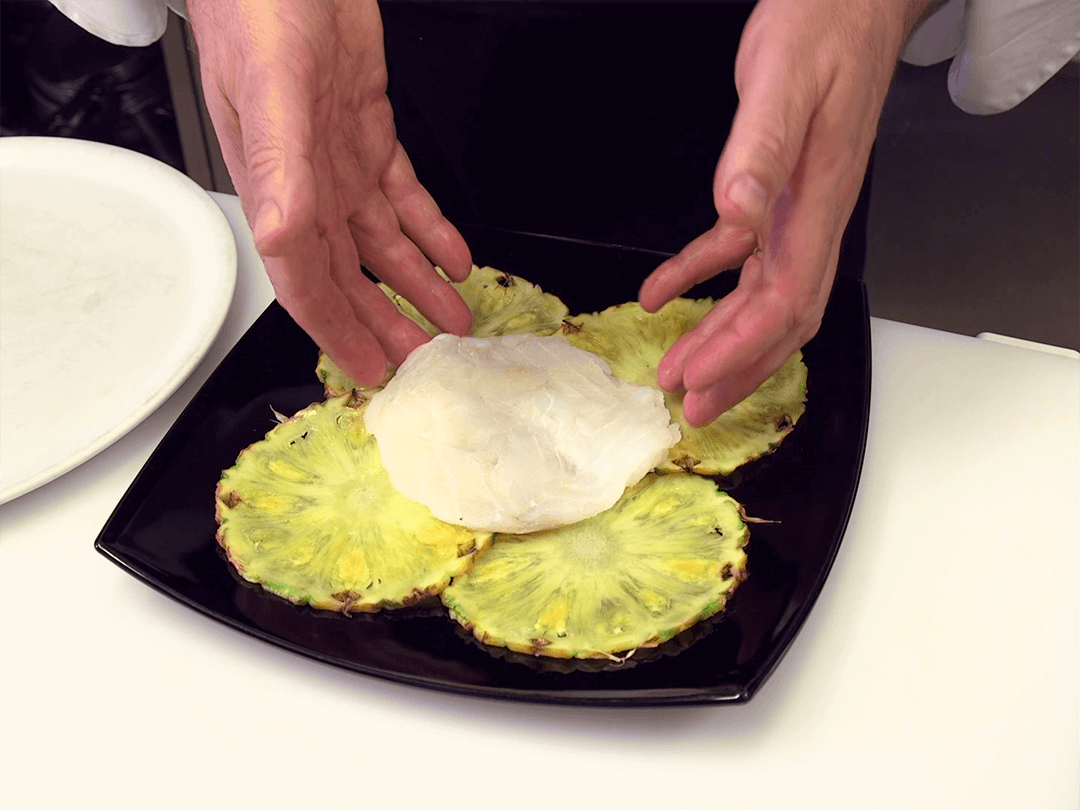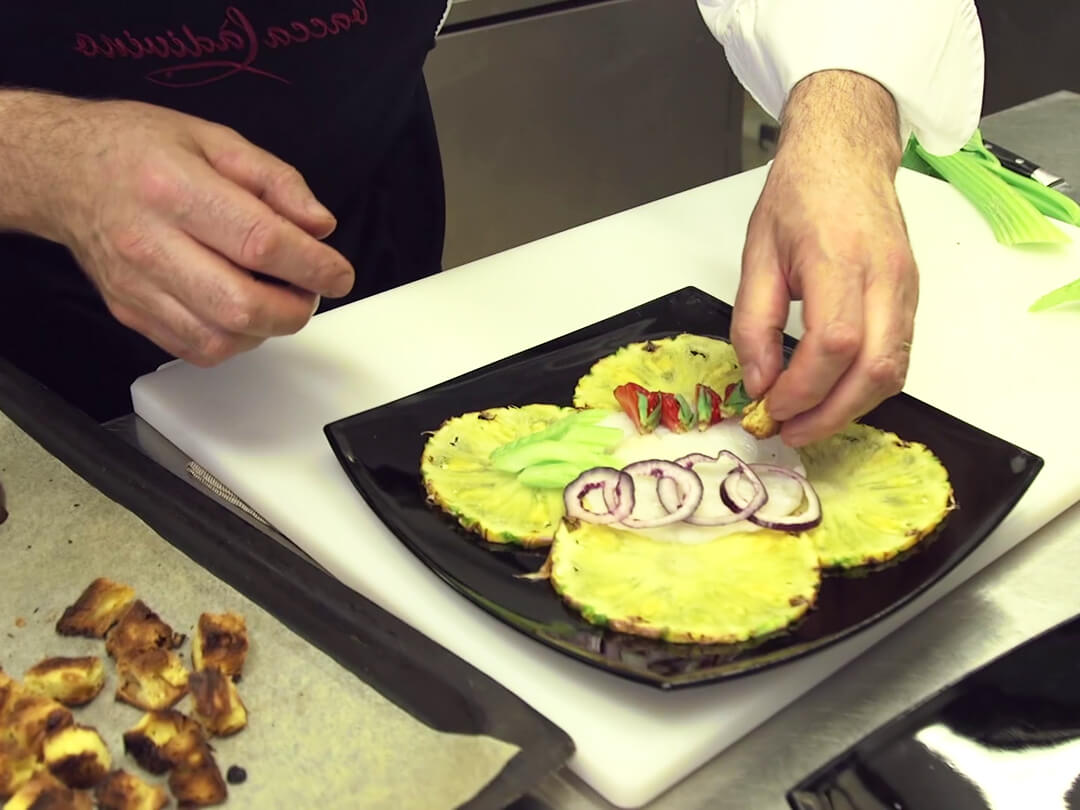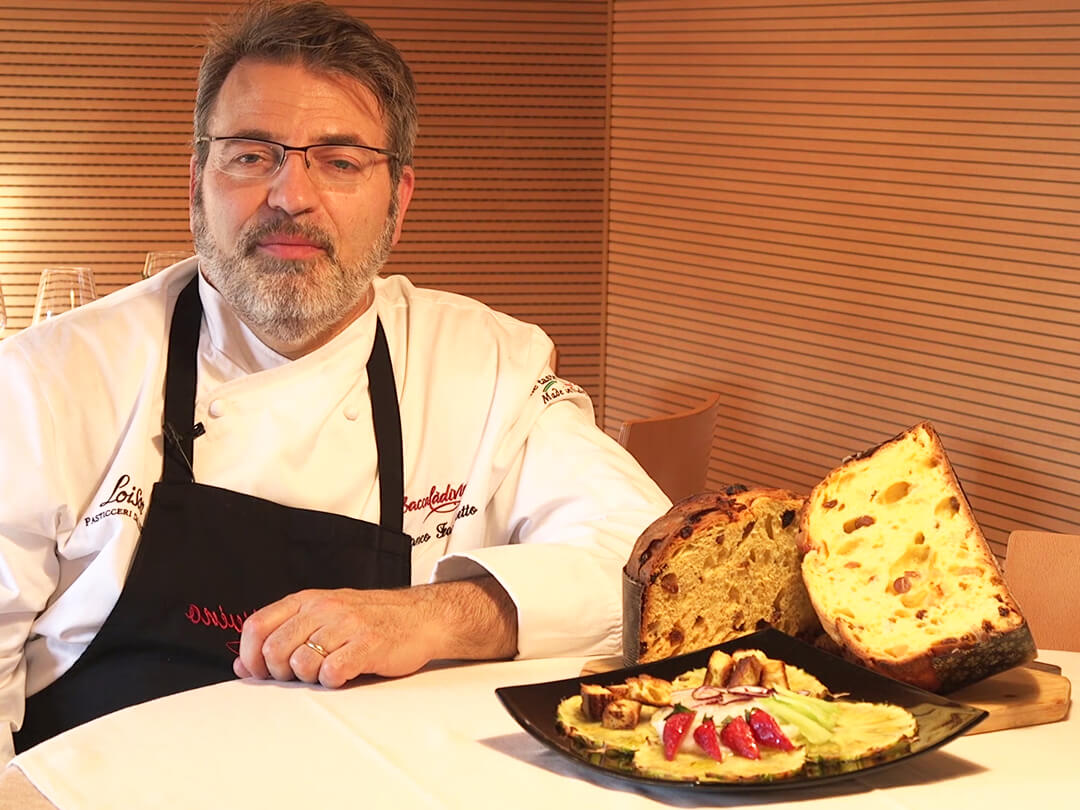 Enjoy!