A seasonal recipe with a delicate but innovative flavor thanks to the Apricot and Ginger Panettone.
Franco Favaretto, chef of the restaurant Trattoria Baccalà Divino in Mestre (Ve), this month has made for us his Pea Soup with Creamed Baccalà and Loison Apricot & Ginger Panettone toasts.
To learn more about Franco Favaretto, click here.
Remember to subscribe to our YouTube Channel for the latest video recipes from our Chef Friends!
The recipe
To learn how to make this recipe, you can either read the directions below or you can watch the video in which Chef Franco Favaretto explains how to recreate it.
Ingredients
4 servings
2 slices Loison Apricot & Ginger Panettone
500 gr. spring peas
3 small scallions, chopped
2 medium slices cooked bacon
1/4 lt. heavy cream
A small bunch of parsley, chopped
A celery stalk, chopped and divided
200 gr. creamed baccalà or stockfish (dried salt cod)
Extra virgin olive oil, as needed
Directions
Sauté the scallions and half of the celery in a little extra virgin olive oil. Add the peas, a little water and cook. Pour in the heavy cream and reduce. Season with salt, then process with a stick blender.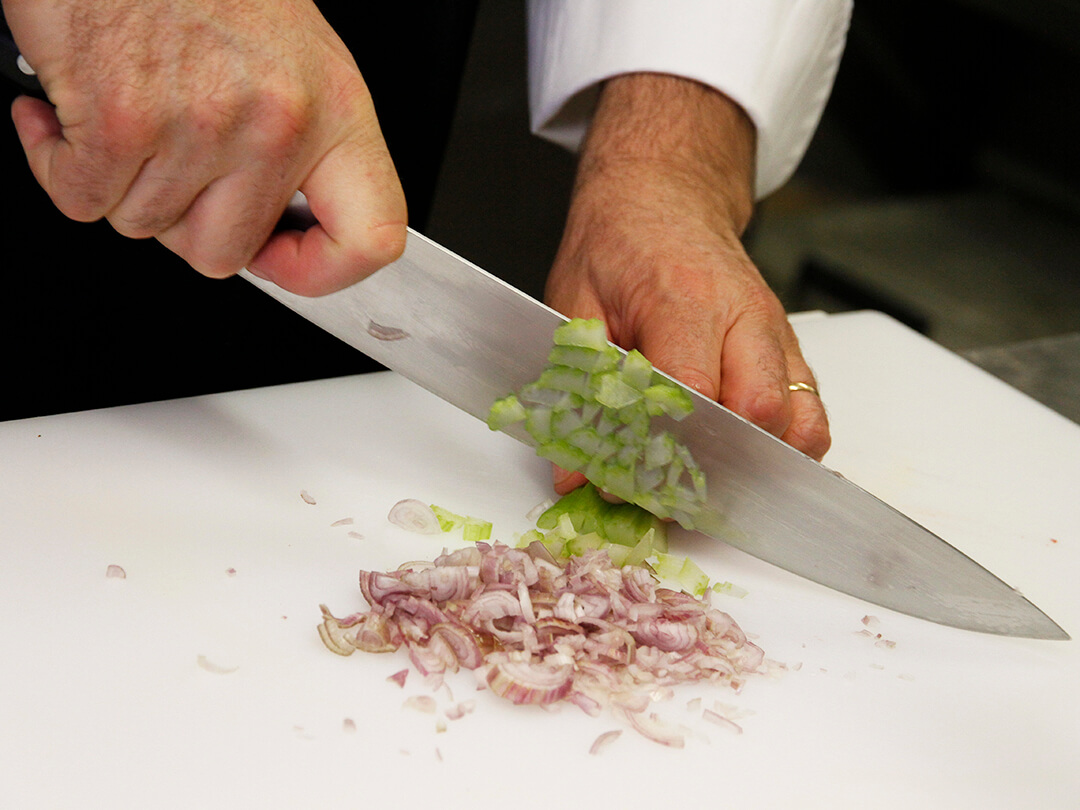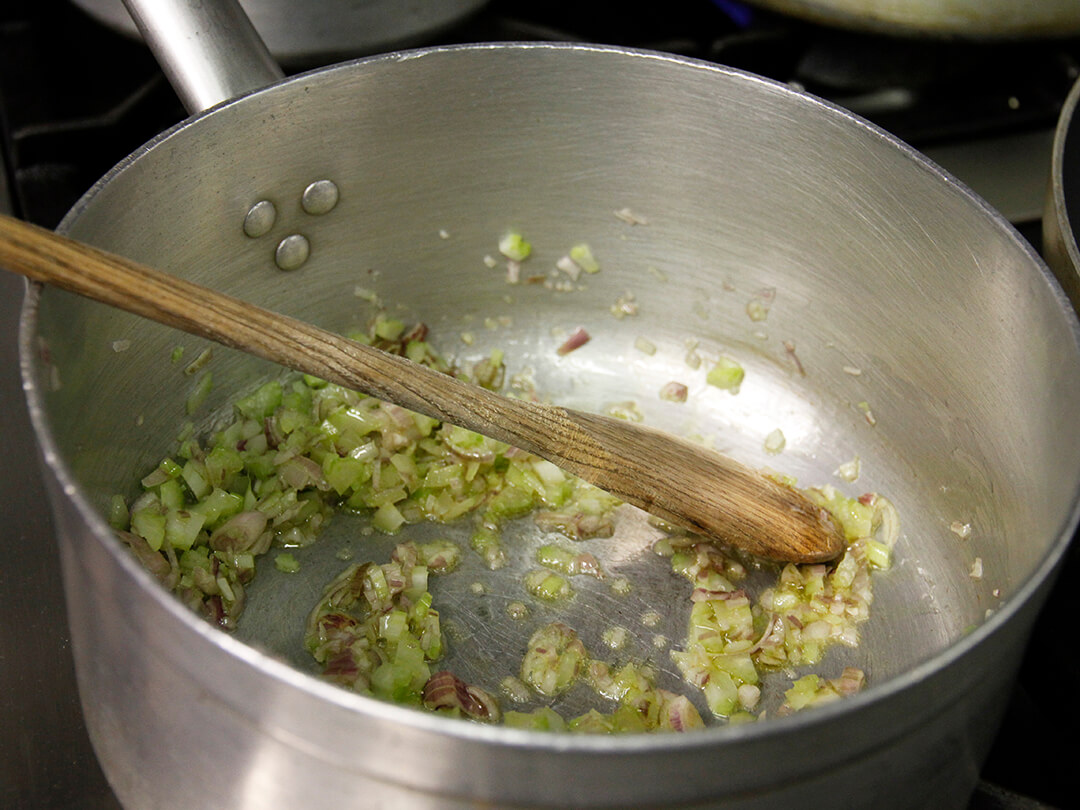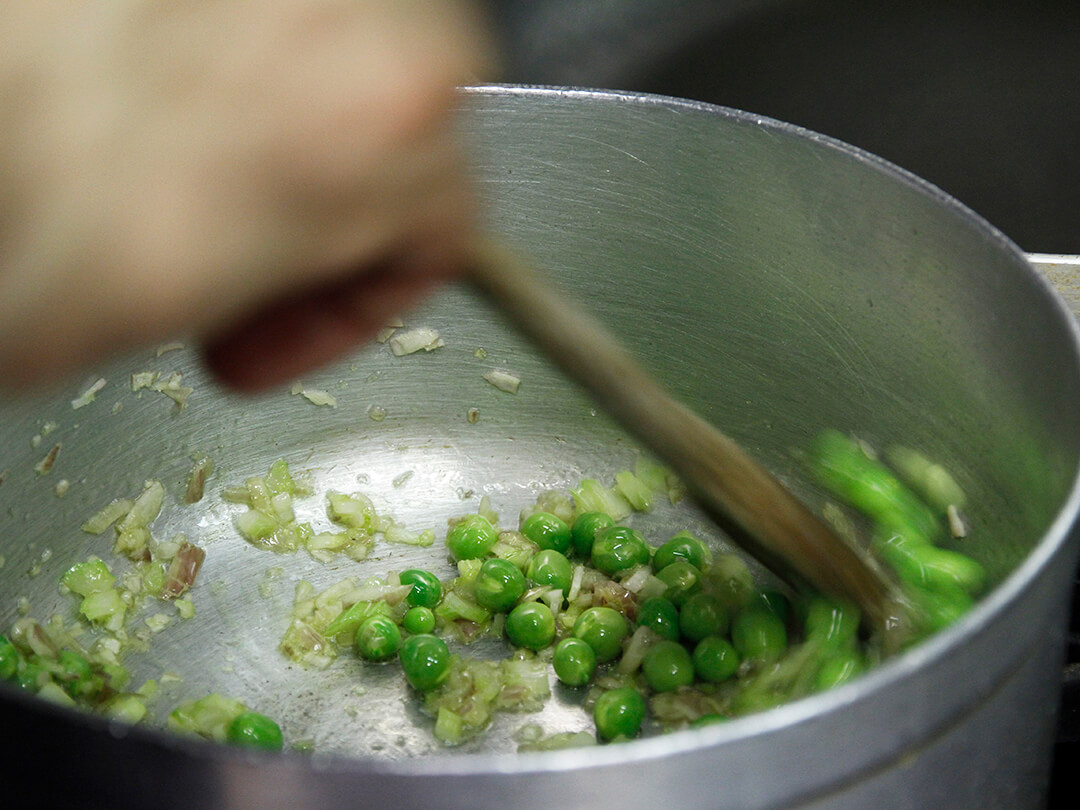 Cut the bacon into small cubes and toast them in a pan until crispy.
Combine the parsley and the rest of the celery with the creamed baccalà.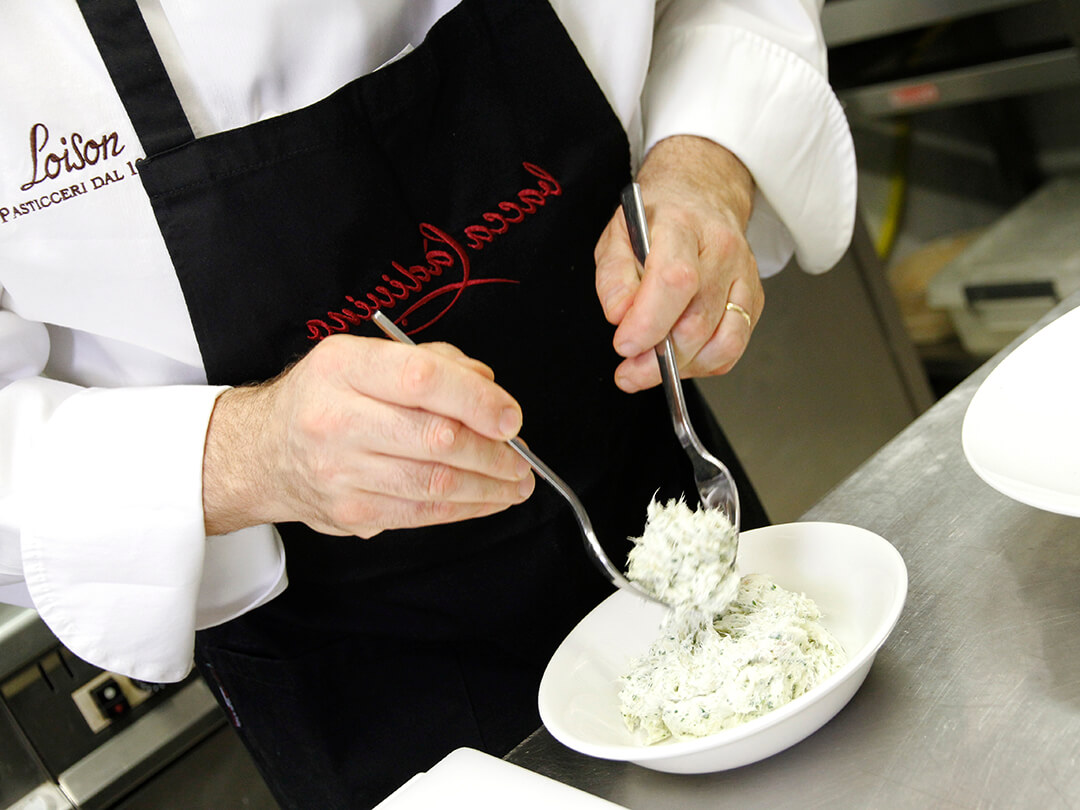 Flatten the slices of Loison Apricot & Ginger Panettone with a rolling pin and toast in the oven.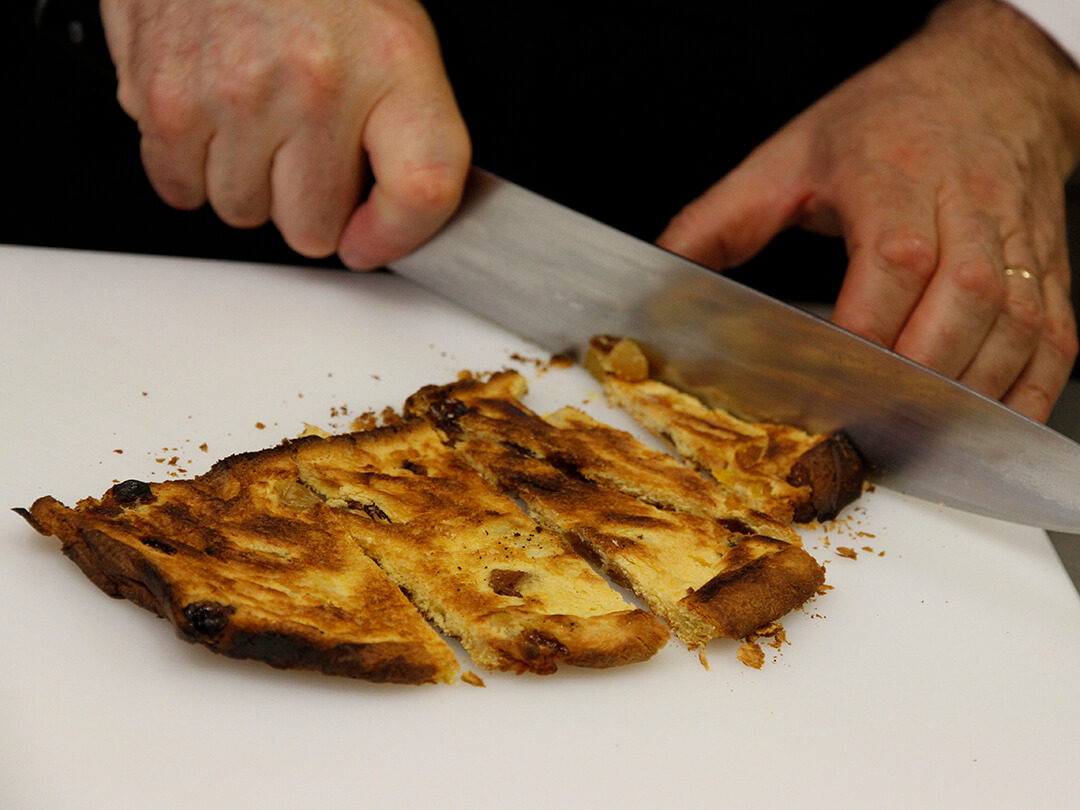 Plating
Pour the pea cream of soup in a large bowl, then place a dollop of creamed baccalà with herbs in the center. Garnish with the fried bacon and serve with the toasted Panettone.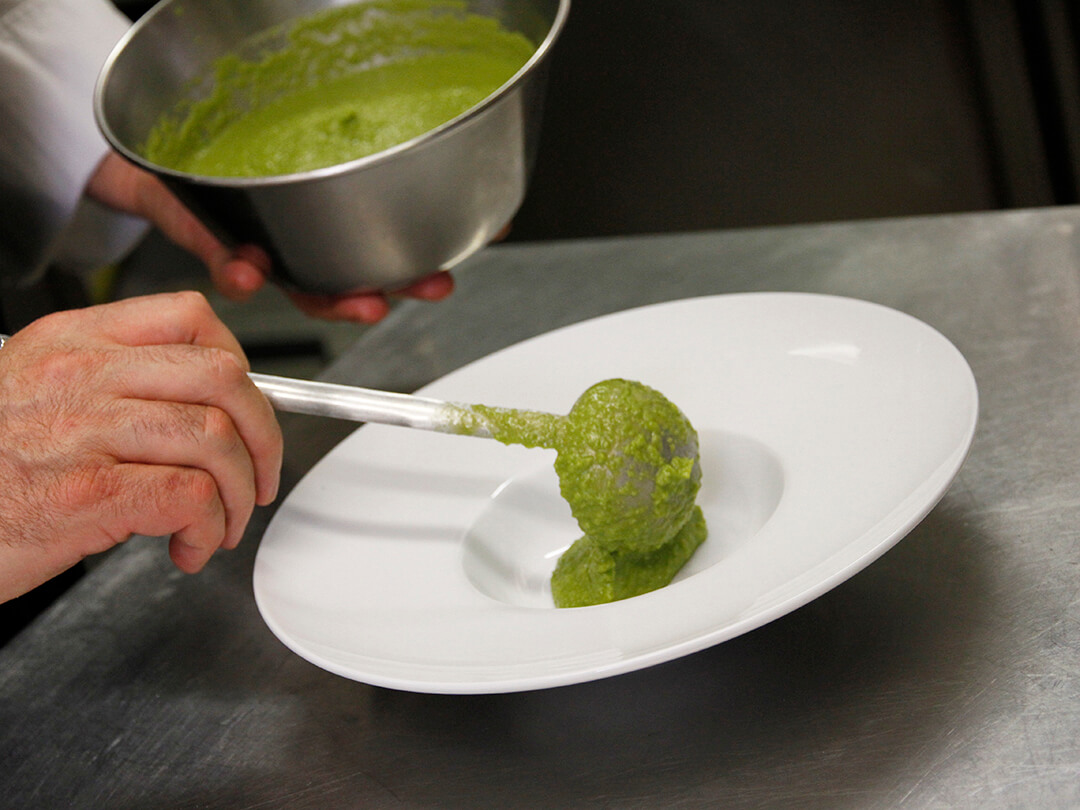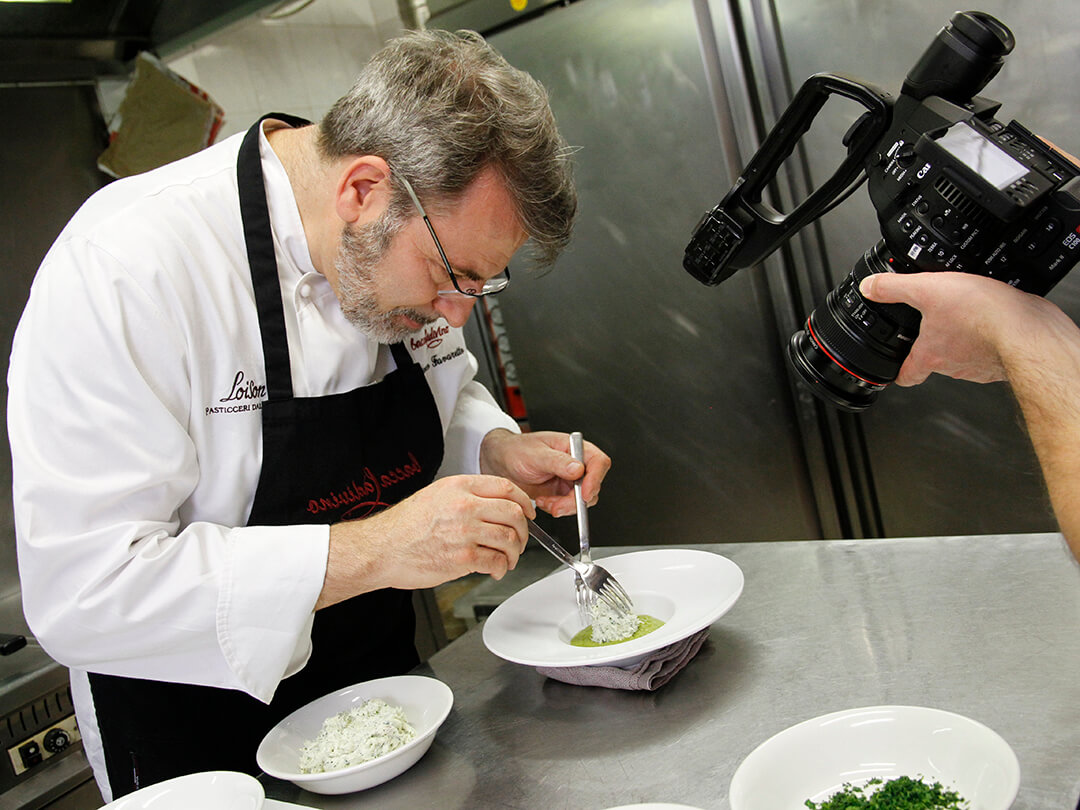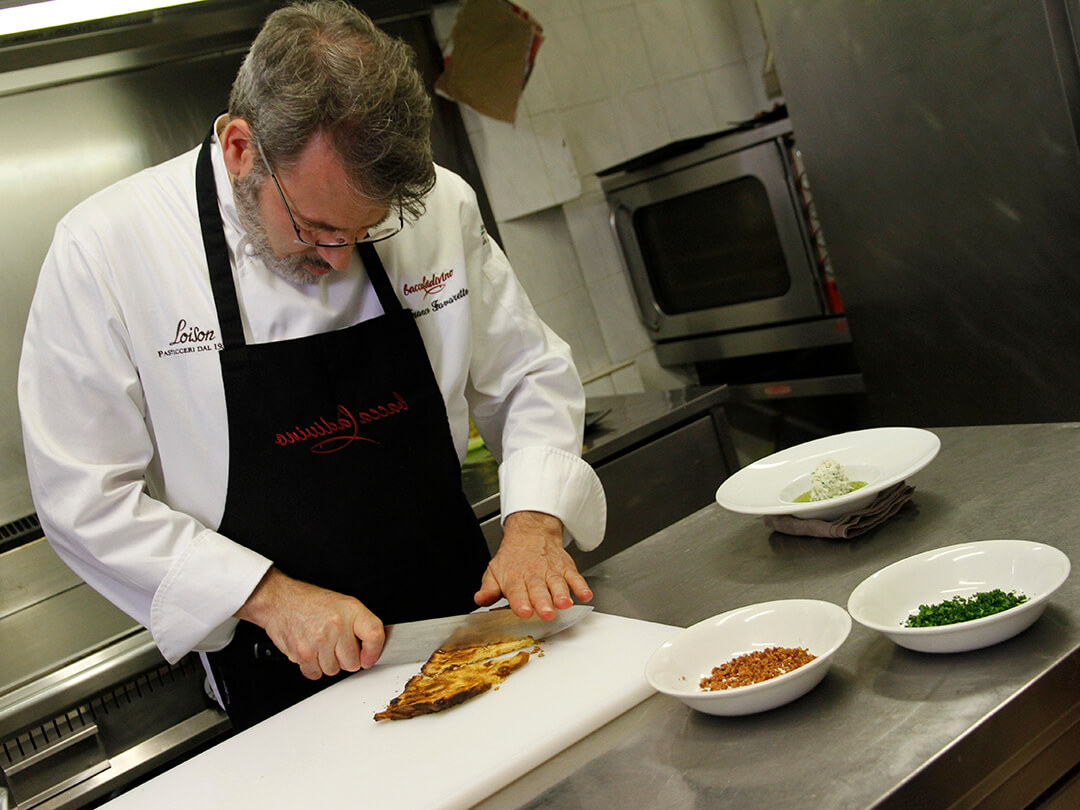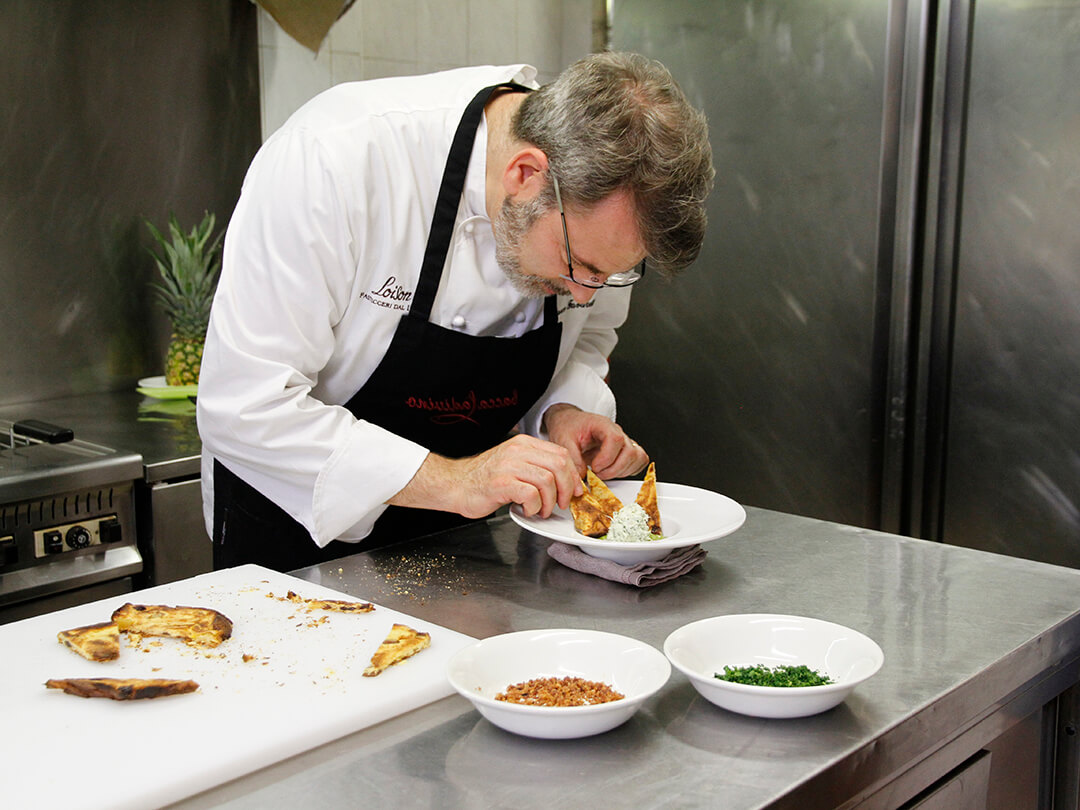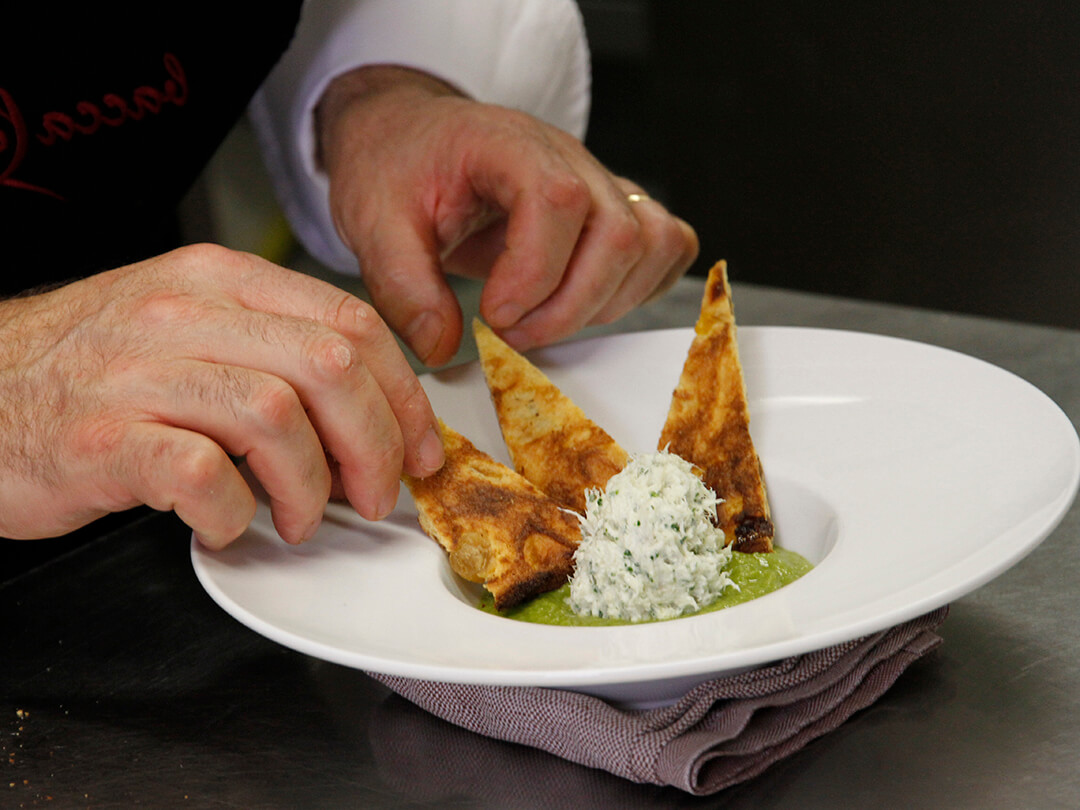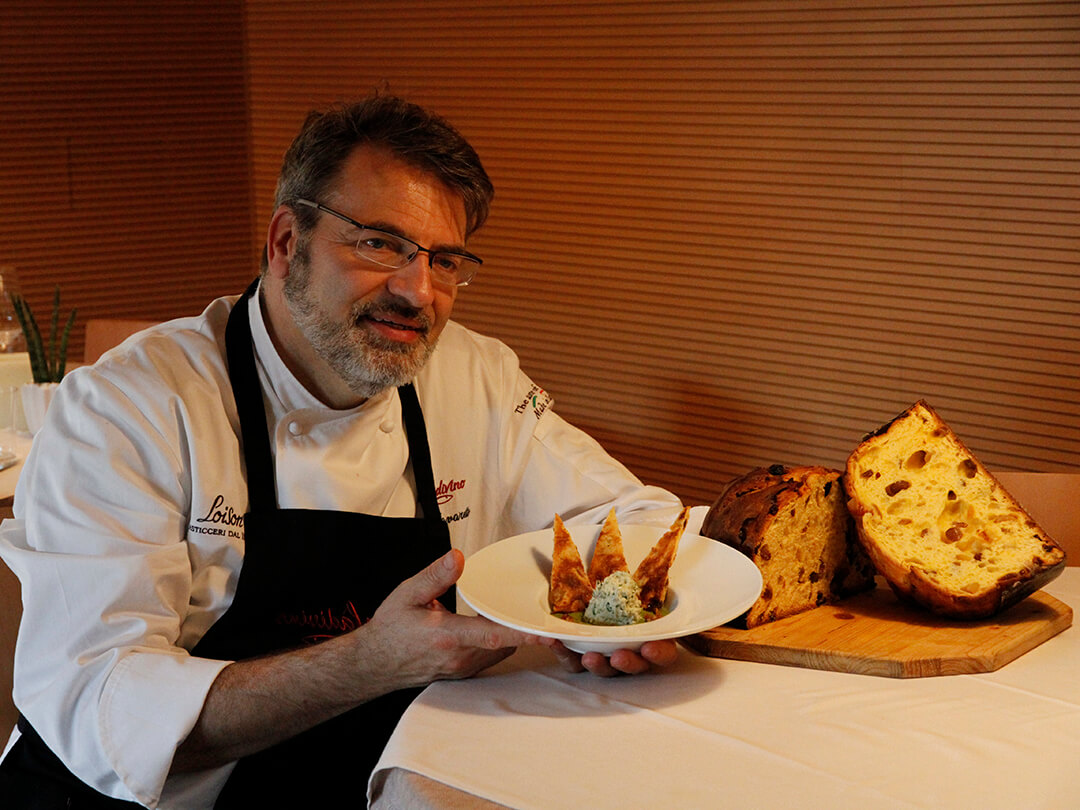 Enjoy!