A recipe that magnificently combines toasted Panettone with beef fillet in a millefeuille version, complemented by ball pepper cream.
For the Made in Loison recipes, this month Chef Cristopher Carraro has prepared Beef Fillet in a Panettone millefeuille.
Made in Loison recipes are "smart" ideas for using panettone in a simple and creative way, creating new sweet and savory dishes.
Subscribe to our YouTube Channel to discover new recipes and the sweet world of Loison!
The recipe
For this dish, you can read the instructions below or follow the video-recipe.
Ingredients
2 servings
2 slices of Loison Panettone (about 200 g)
250 g of beef
150 g of peppers
2 potatoes
Extra virgin olive oil
Salt and pepper to taste
Aromatic herbs
butter
Directions
Cut 6 discs from two slices of panettone with a pastry cutter.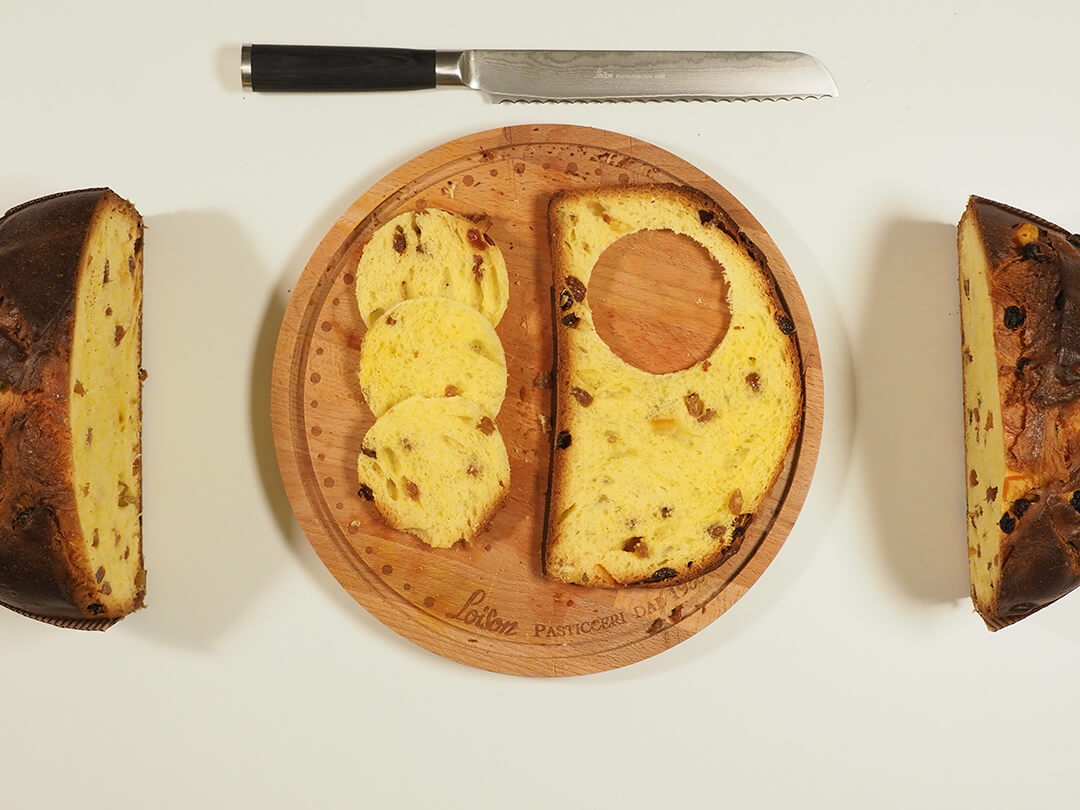 Pour a bit of oil in a frying pan and brown the discs on both sides, adding salt to taste.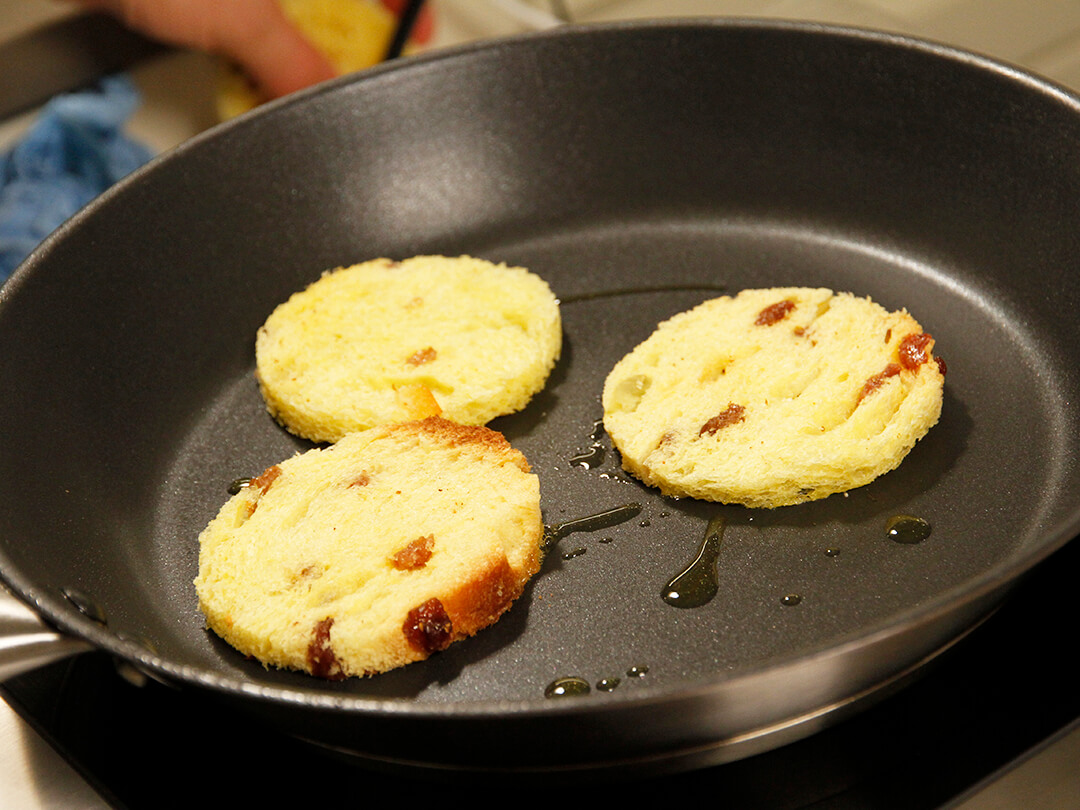 Peel and cut the potatoes into thin strips and cook them in a pan with hot oil.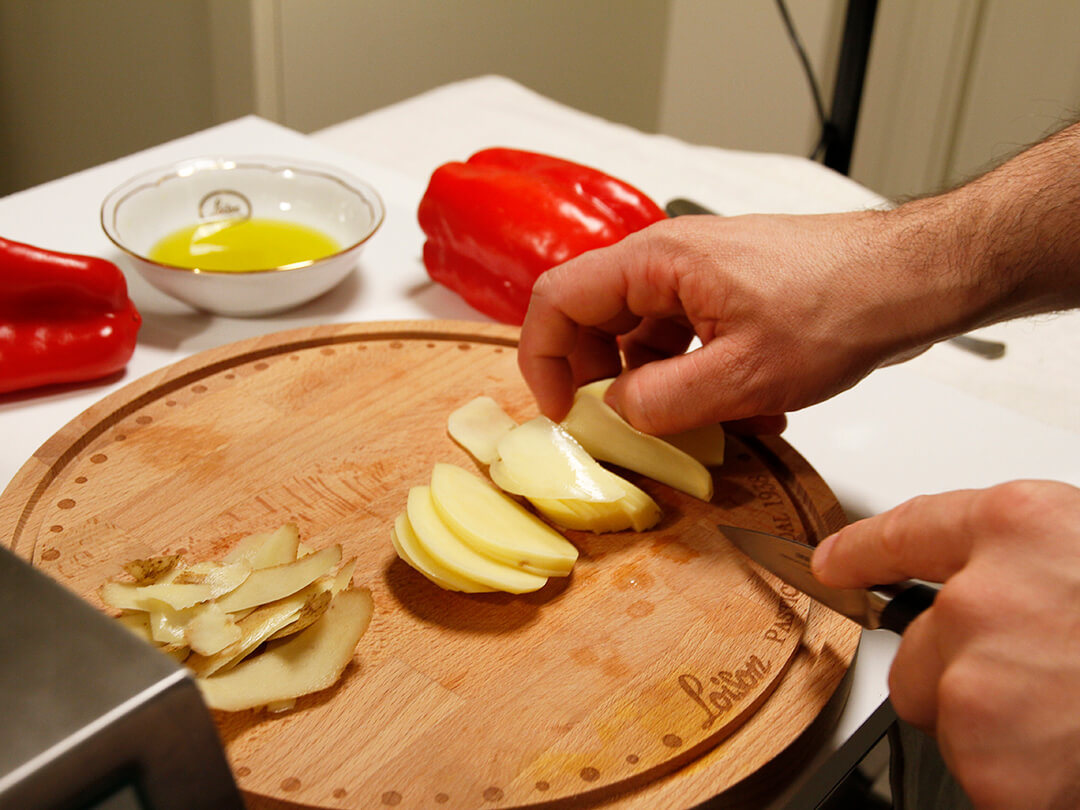 Peel and cut the peppers into thin strips and add them to the pot with the potatoes.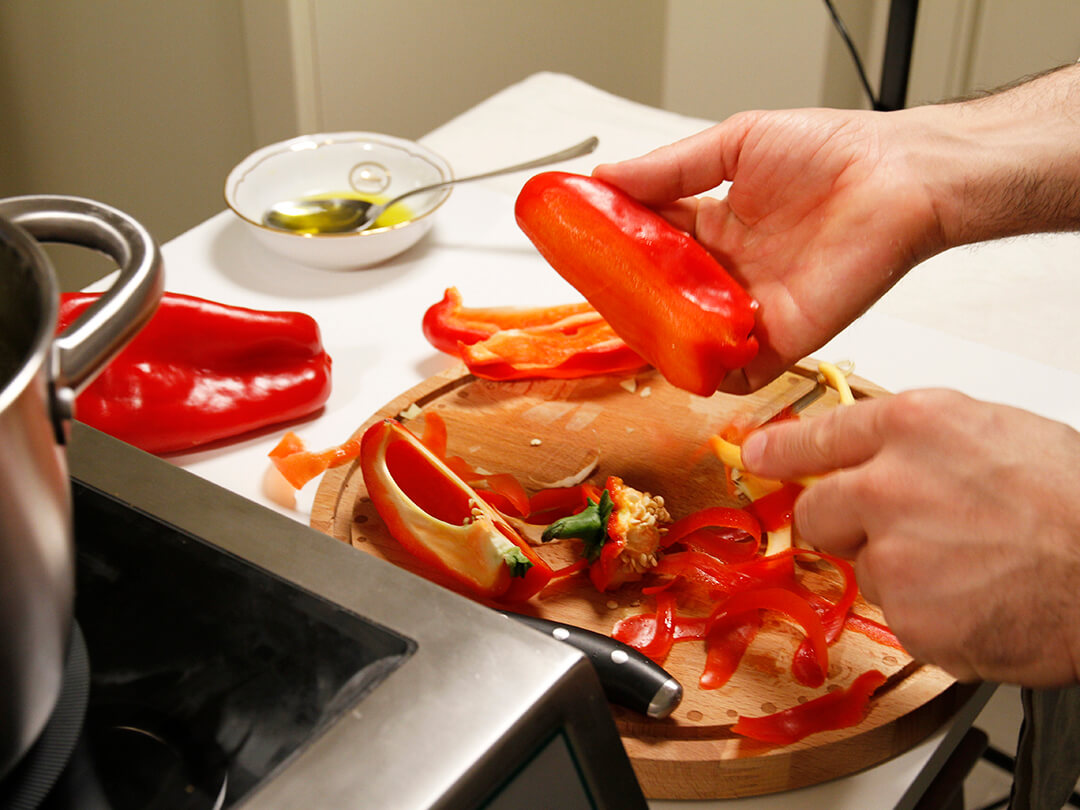 When they are cooked, pour the contents into a blender and blend to create a sauce.
In a hot pan pour some oil and add the beef fillet. Brown on both sides adding the aromatic herbs and a knob of butter. Allow the meat to rest. It should remain pink in the middle.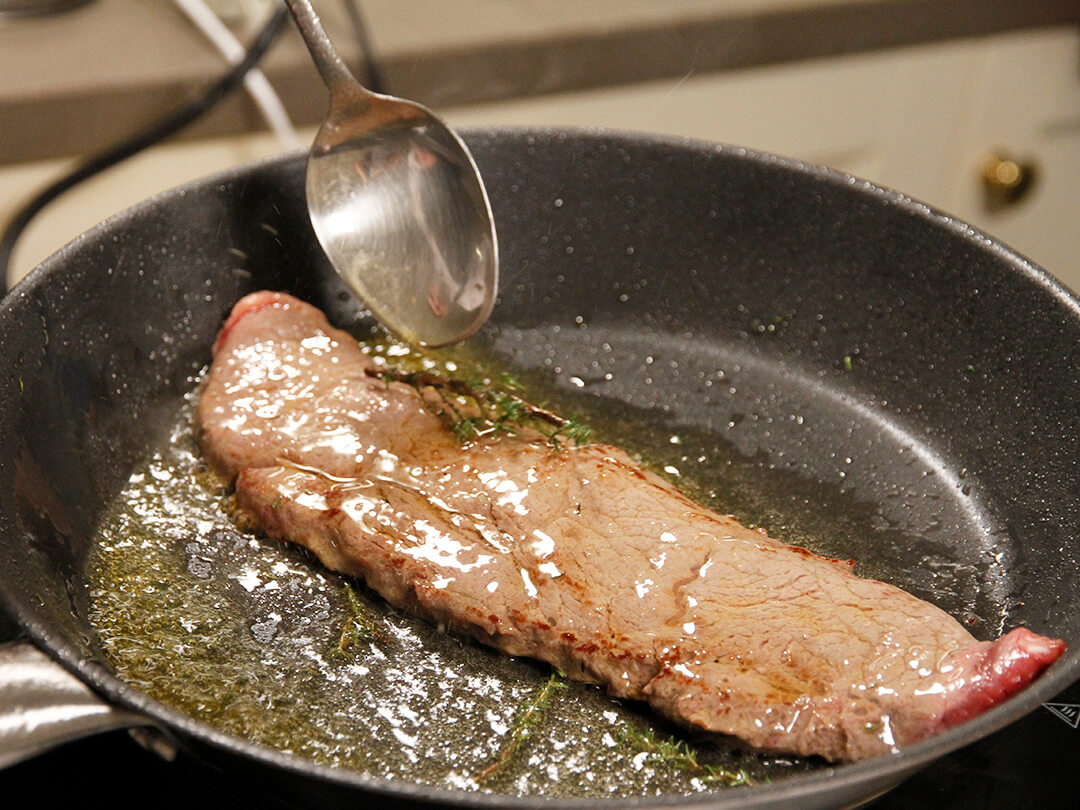 Cut the meat into thin slices.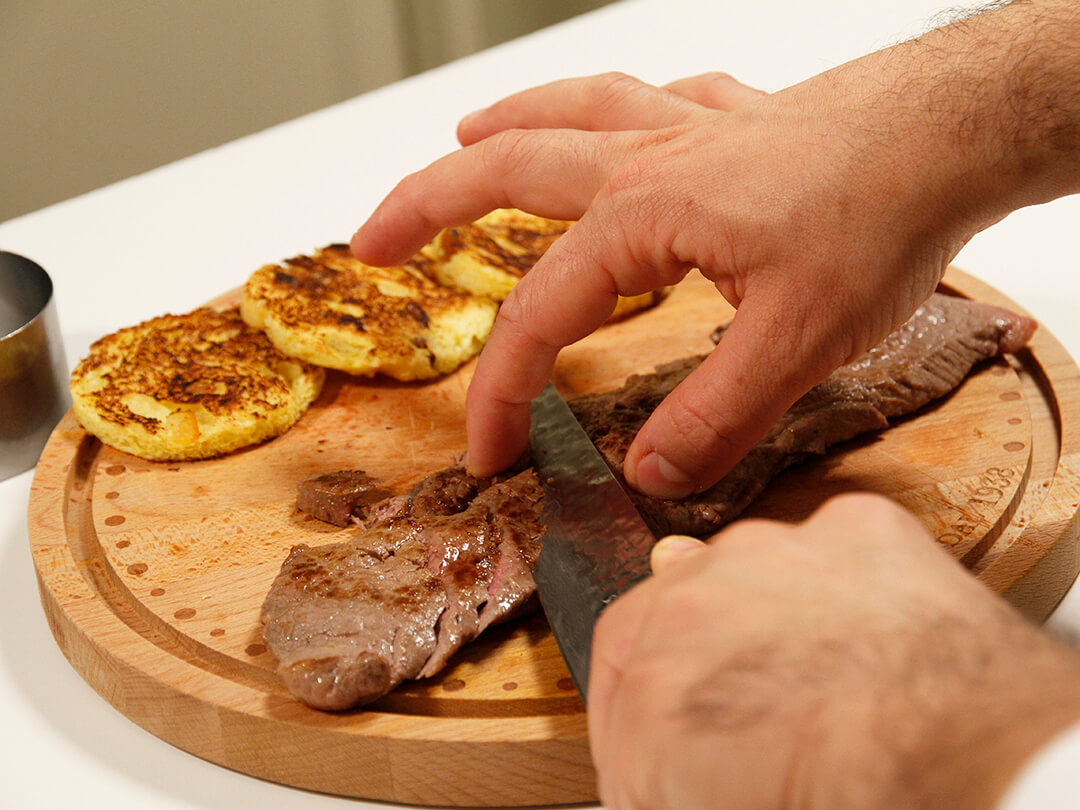 Plating
With the help of the pastry cup, insert the discs of panettone alternating with the slices of meat. Finally, decorate the plate with the bell pepper sauce.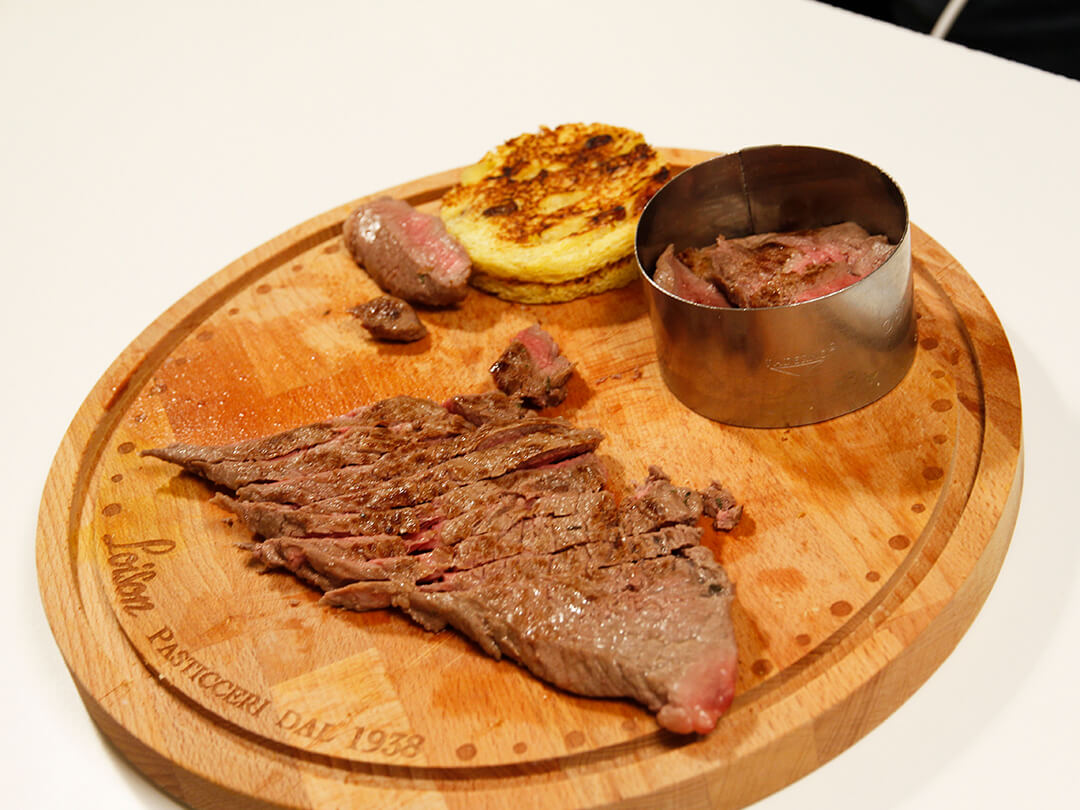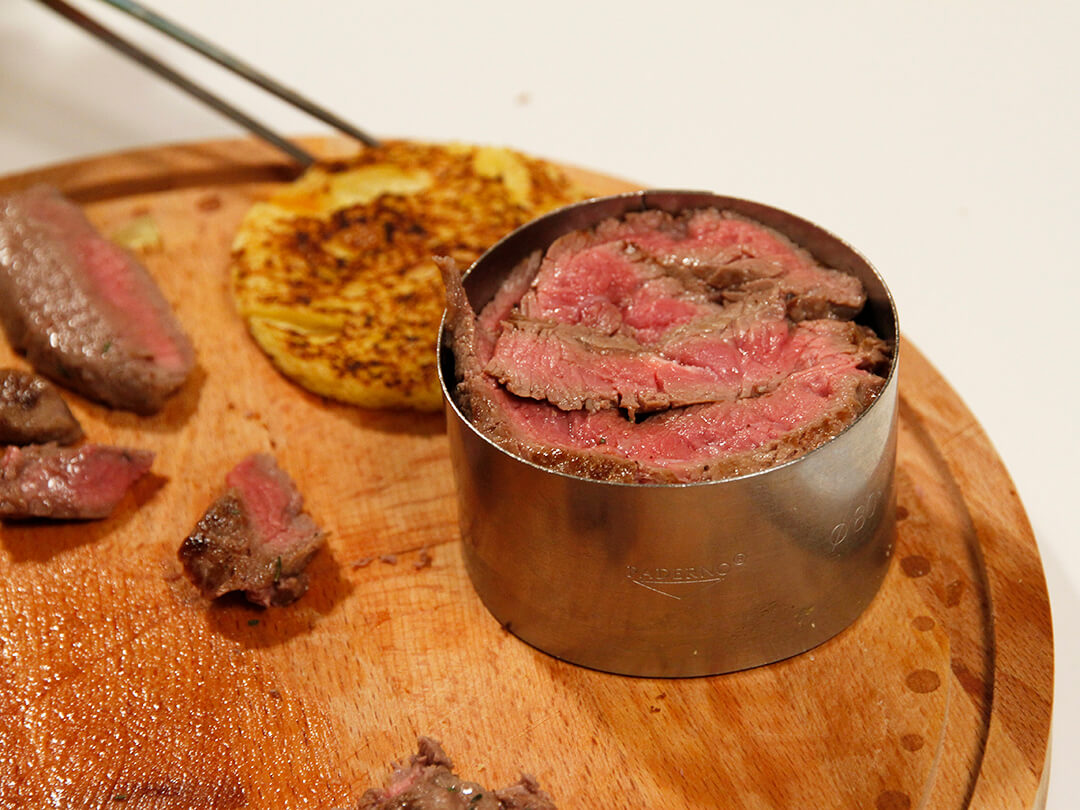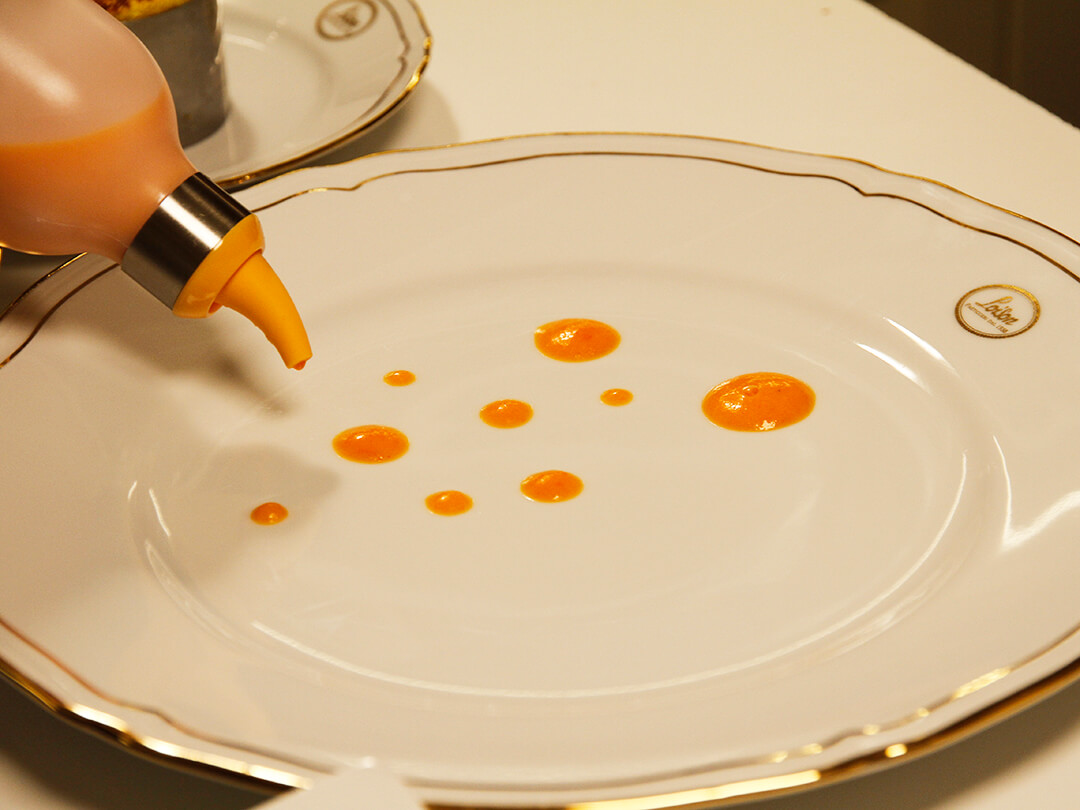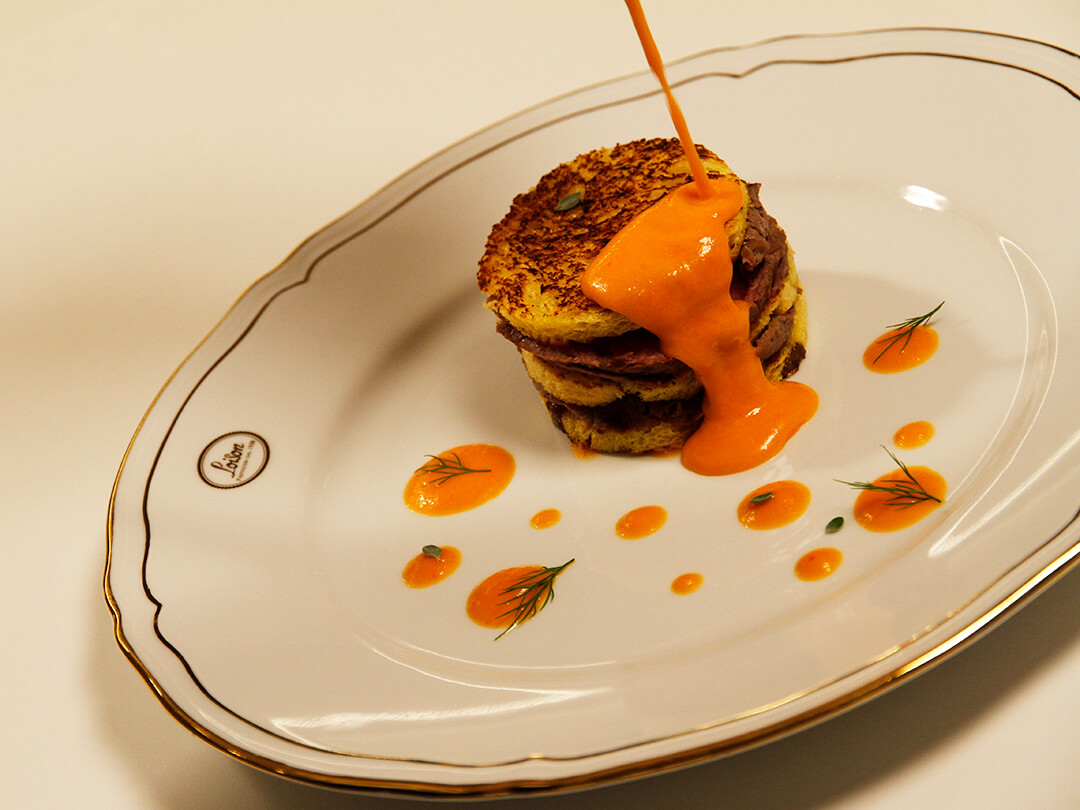 Bon appetit!