"The Chamomile Panettone is not an easy ingredient: it must be enhanced with respect and knowing how to combine elements without overwhelming its delicacy"
Stefano Agostini, chef of the Restaurant 1994 in Padua, presents his sweet recipe "Berry and Loison Chamomile Panettone clafoutis served with ice cream"
To learn more about Stefano Agostini, click here.
Remember to subscribe to our YouTube Channel: for the latest video recipes from our Chef Friends!
The recipe
To learn how to make this dish, you can either read the instructions below or you can watch the video in which Chef Agostini explains how to recreate it.
Ingredients
4 servings
80 g Loison Chamomile Panettone
400 g mixed berries
130 g flour
150 g sugar
4 eggs
40 cl milk
30 g butter, melted
50 g Loison Classic Panettone, crumbled
200 g vanilla ice cream
100 g fruit coulis
Directions
Thoroughly wash the berries in a colander, then transfer them to a bowl and coat with 50 g sugar. Dice the Chamomile Panettone into small cubes. For the sauce: beat the eggs, then stir in the remaining sugar, the flour, the butter and the milk.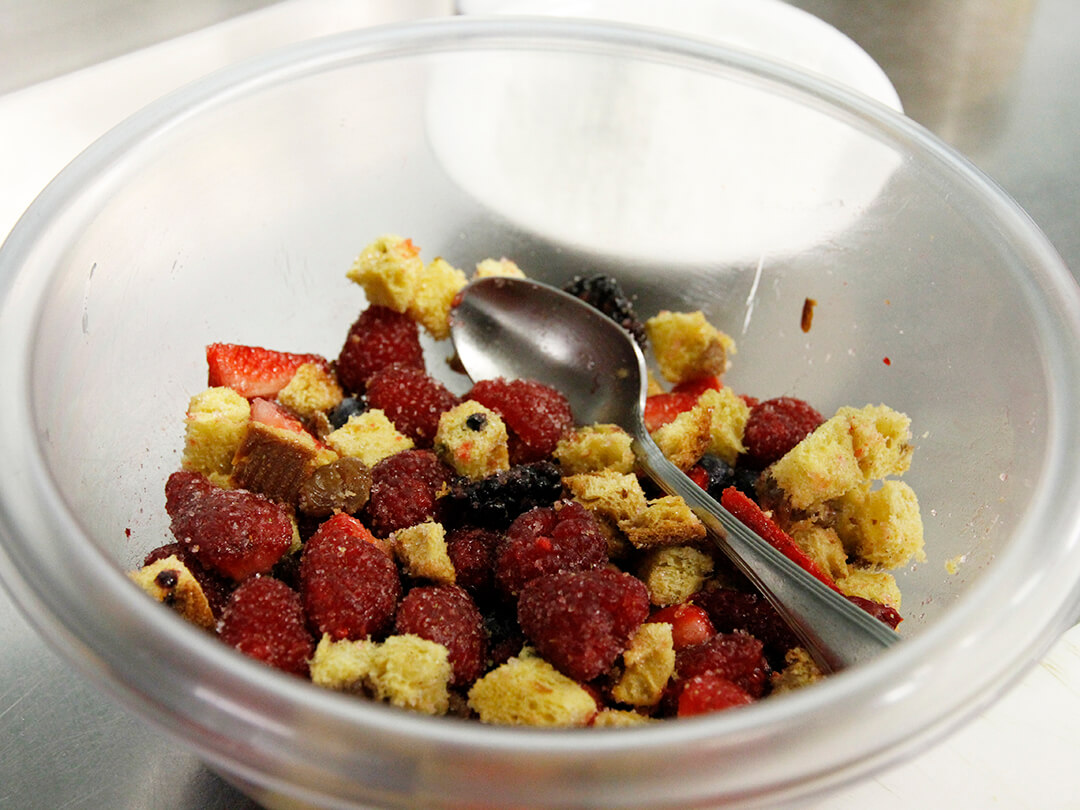 Cover the bottom of a baking pan with the Classico Panettone crumbles, top with the berries, the Chamomile Panettone cubes and the sauce. Bake at 180° C for about 30 minutes. Allow to cool.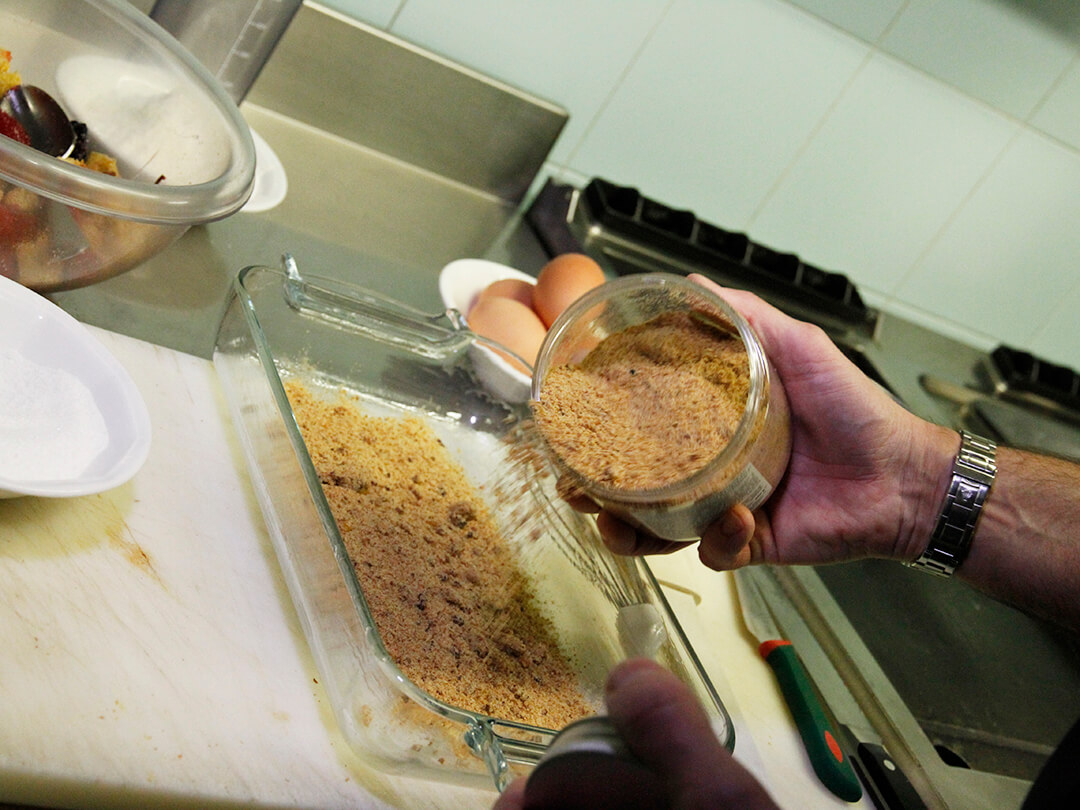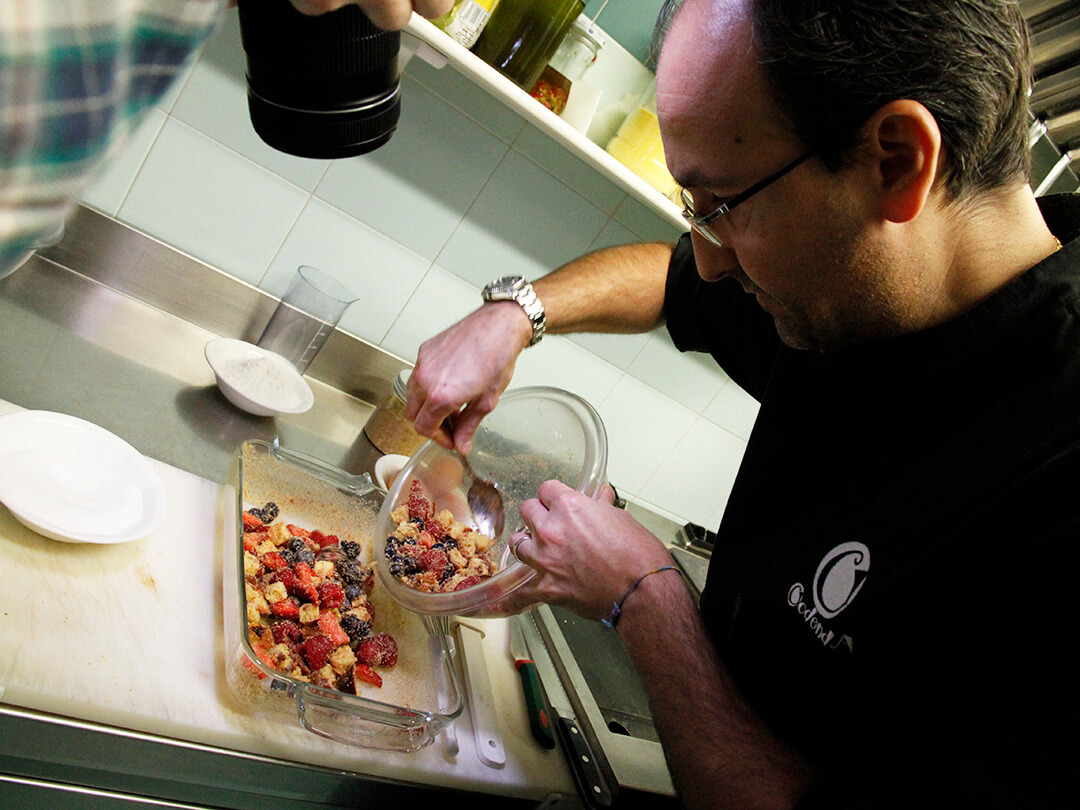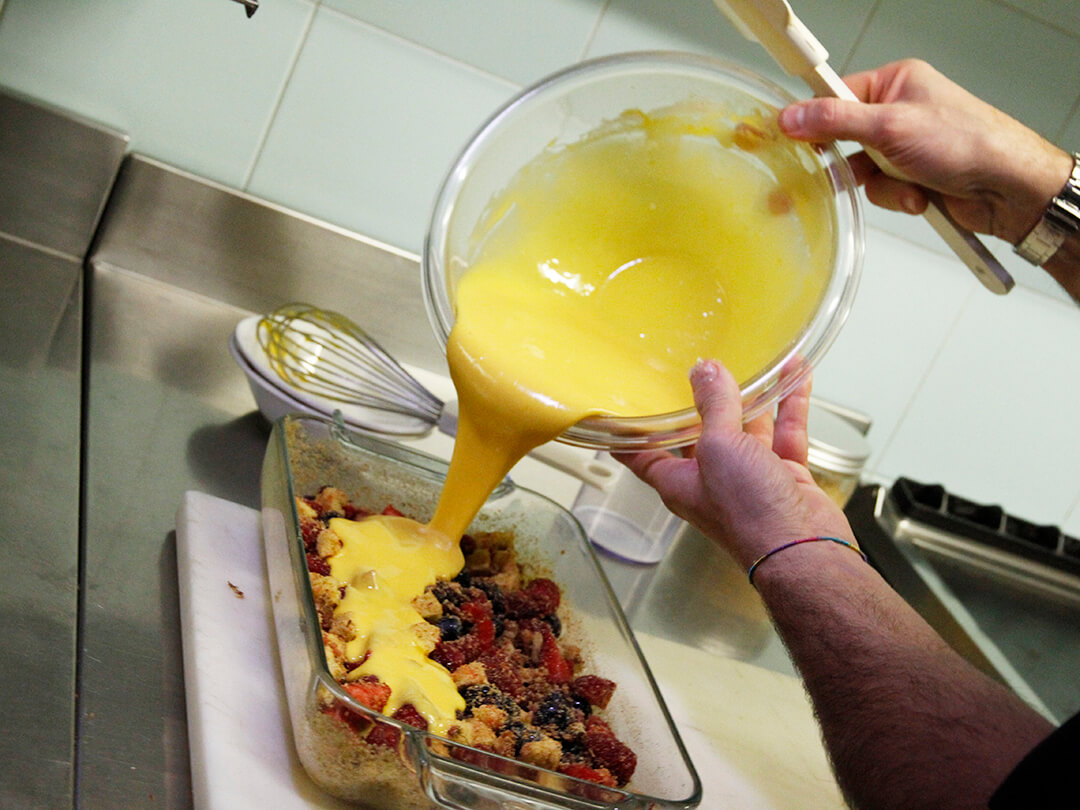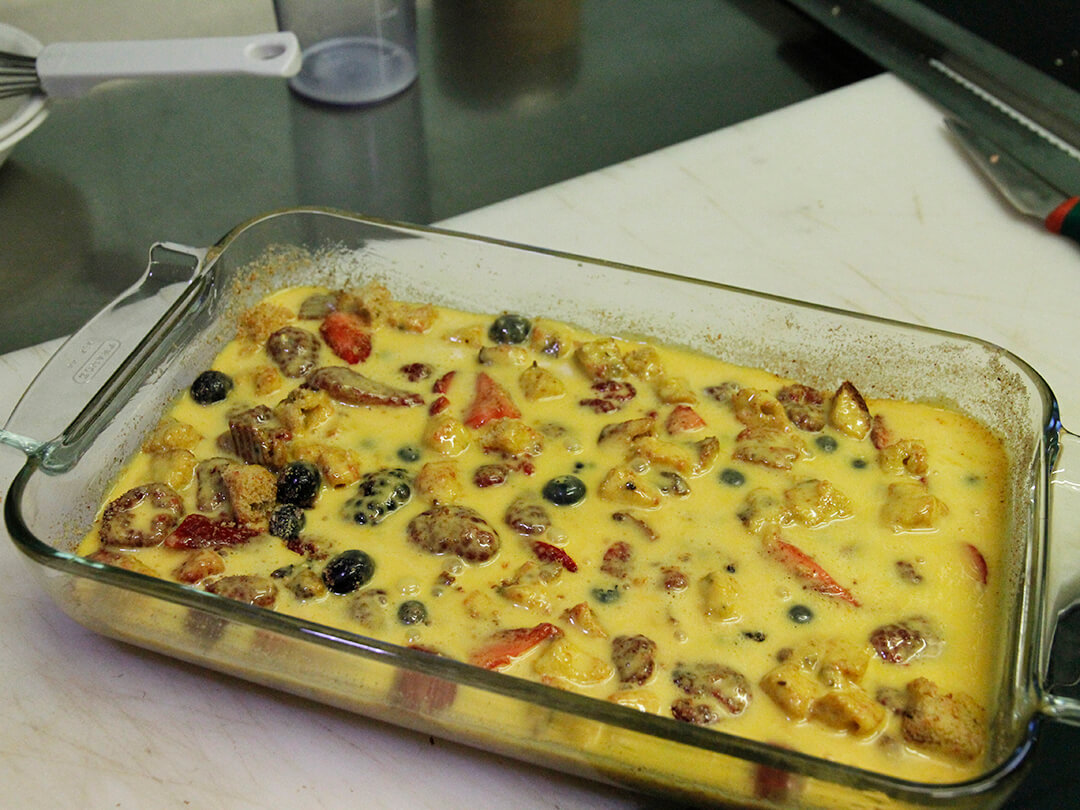 With the help of a round pastry cutter, cut the clafoutis. Arrange one disk on the center of each dish and serve with ice cream and fruit coulis.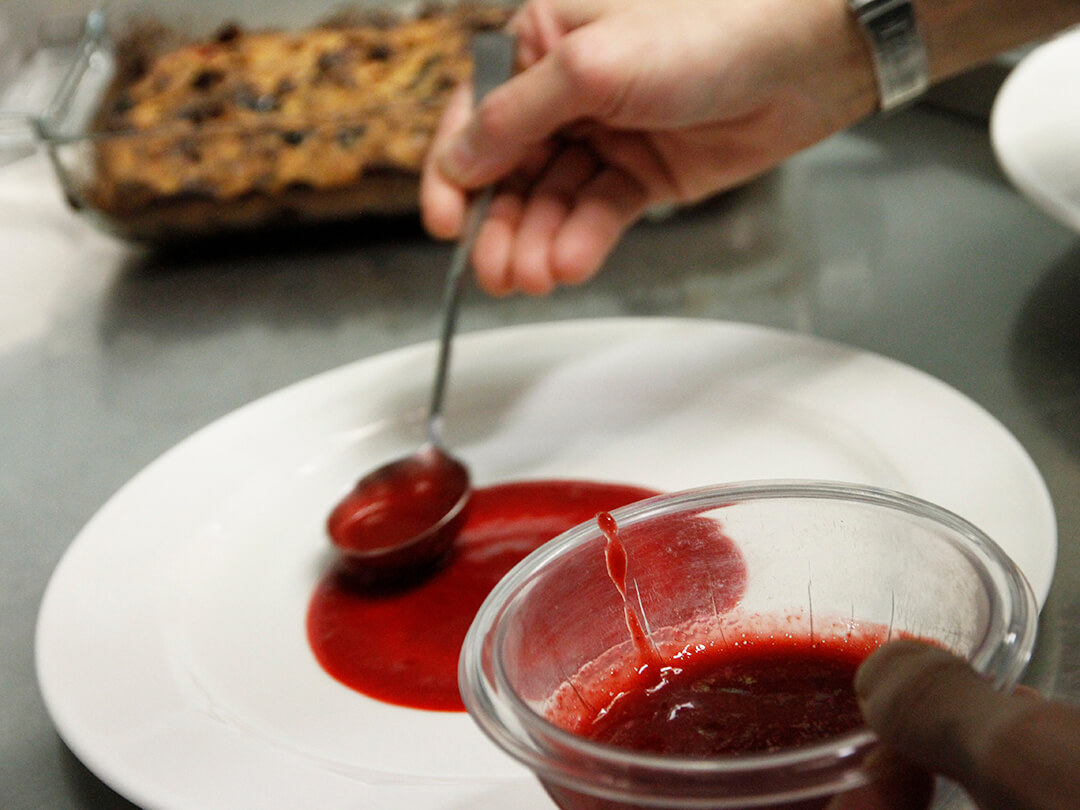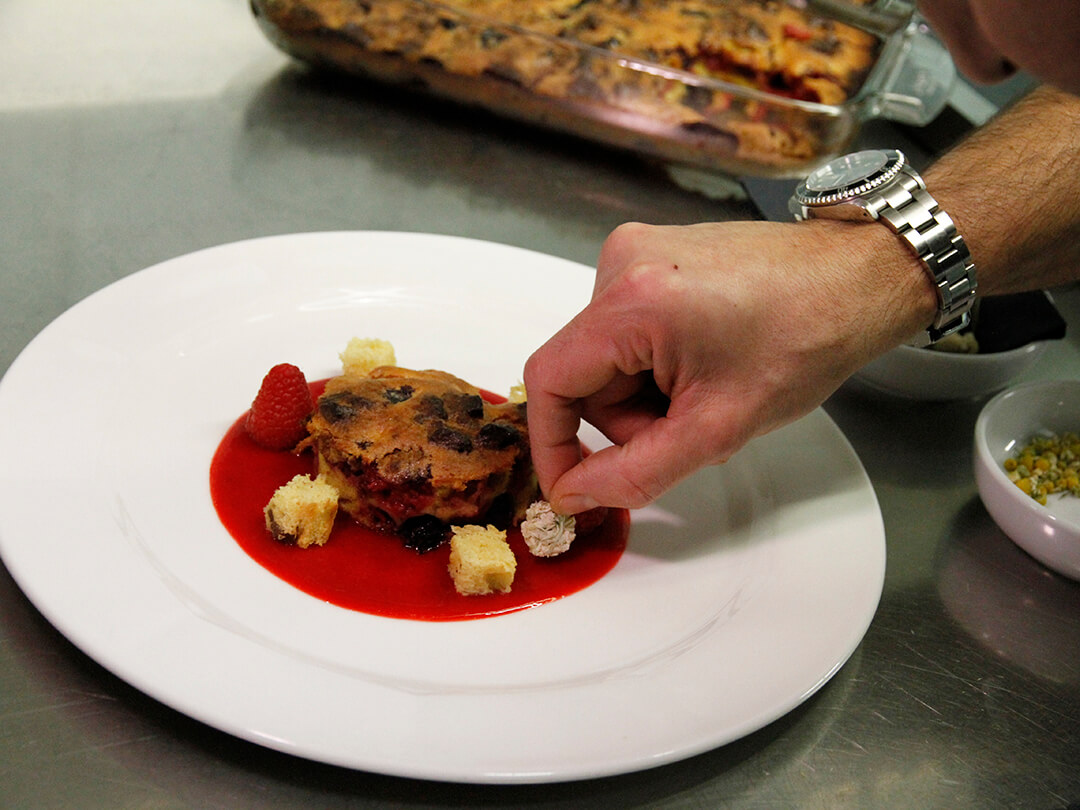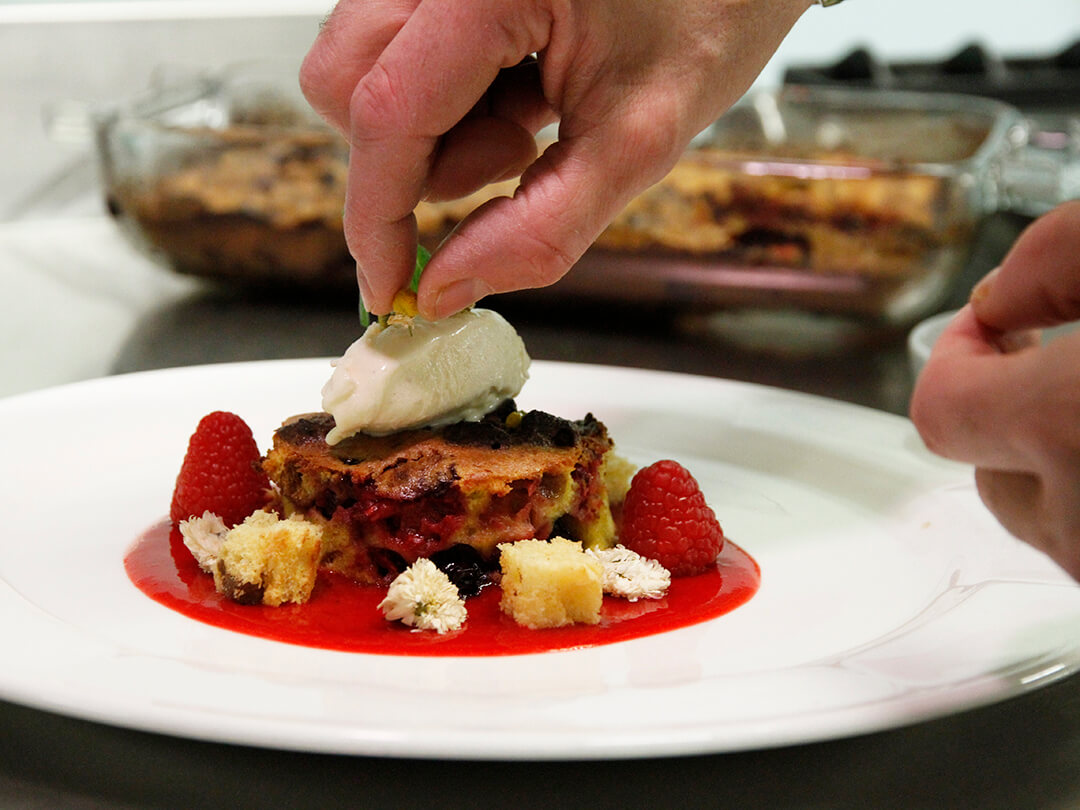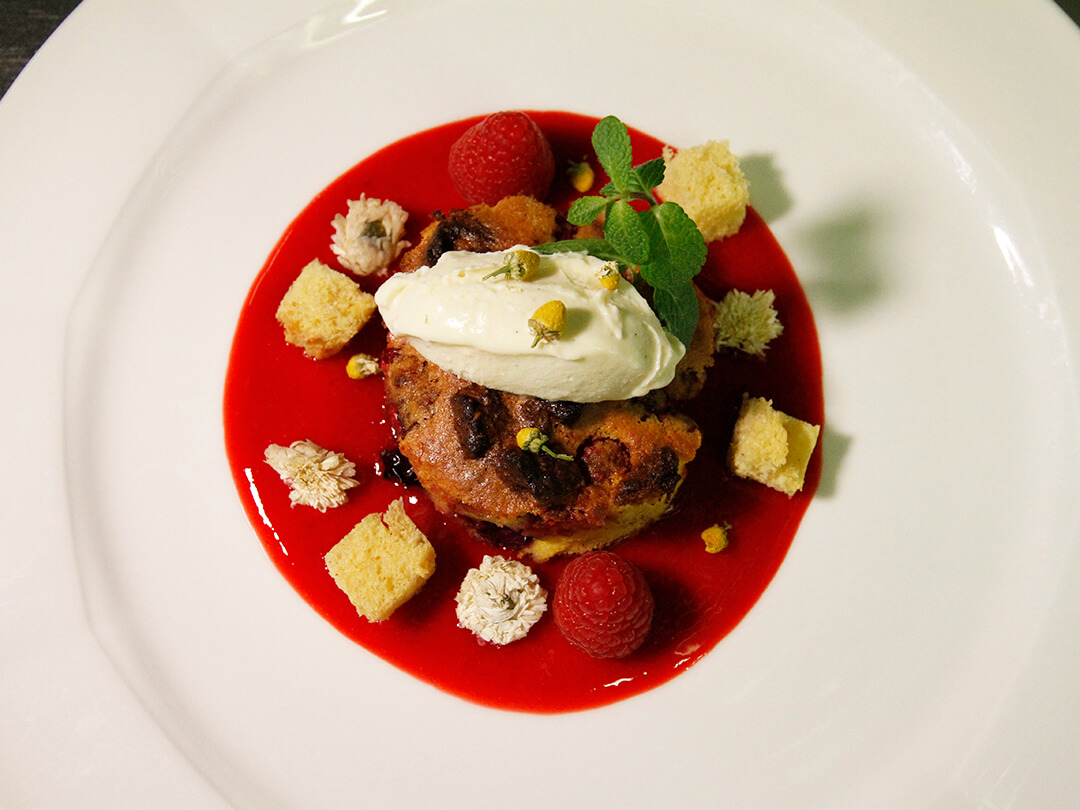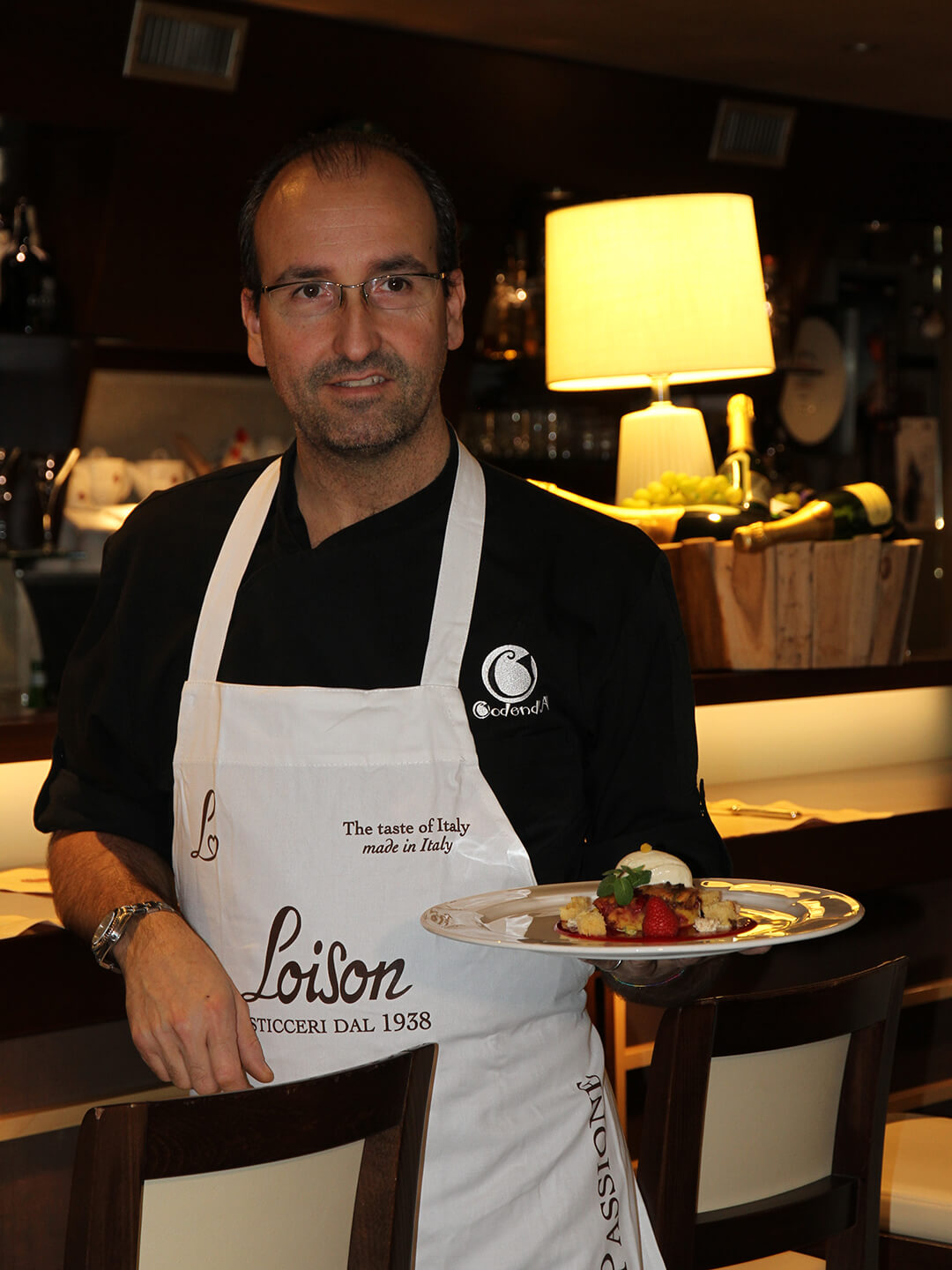 Enjoy!