The borage is a plant rich in beneficial properties useful to detox the body, and it offers many ideas in the kitchen.
Are you a risotto enthusiast, and do you want something different? Danilo Angè offers us his borage risotto with stracciatella, anchovy extract, raspberries, and panettone dust. In this recipe, both leaves and flowers are used.
If you want to know more about Danilo Angè, click here.
Remember to subscribe to our YouTube Channel: you will be updated with new video recipes created by the Loison Chef Friends!
The recipe
For this recipe, you can either read the following instructions or watch the video-recipe where Danilo Angè explains how to proceed.
Ingredients
6 servings
100 g of shallot
480 g of Carnaroli rice
1 dl of white wine
Vegetable broth
60 g of butter
90 g of grated Grana Padano Riserva
400 g of borage and its flowers
120 g of stracciatella
80 g of raspberries
Anchovy extract
80 g of Loison panettone dust
Extra virgin olive oil, salt, and pepper
Directions
Peel the shallot, cut it into julienne strips, place it in a small saucepan, douse it with oil, cook it on low heat for 15 minutes, leave it to cool, strain it and keep the oil.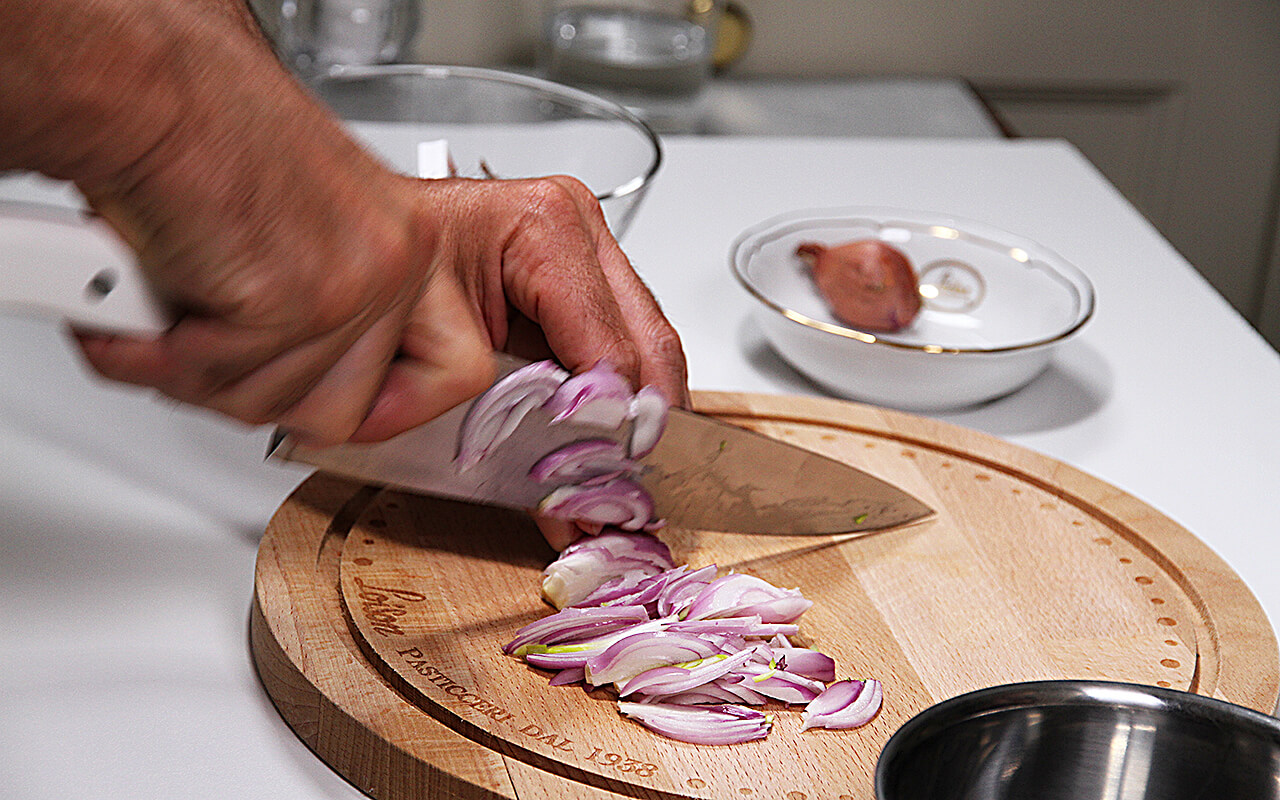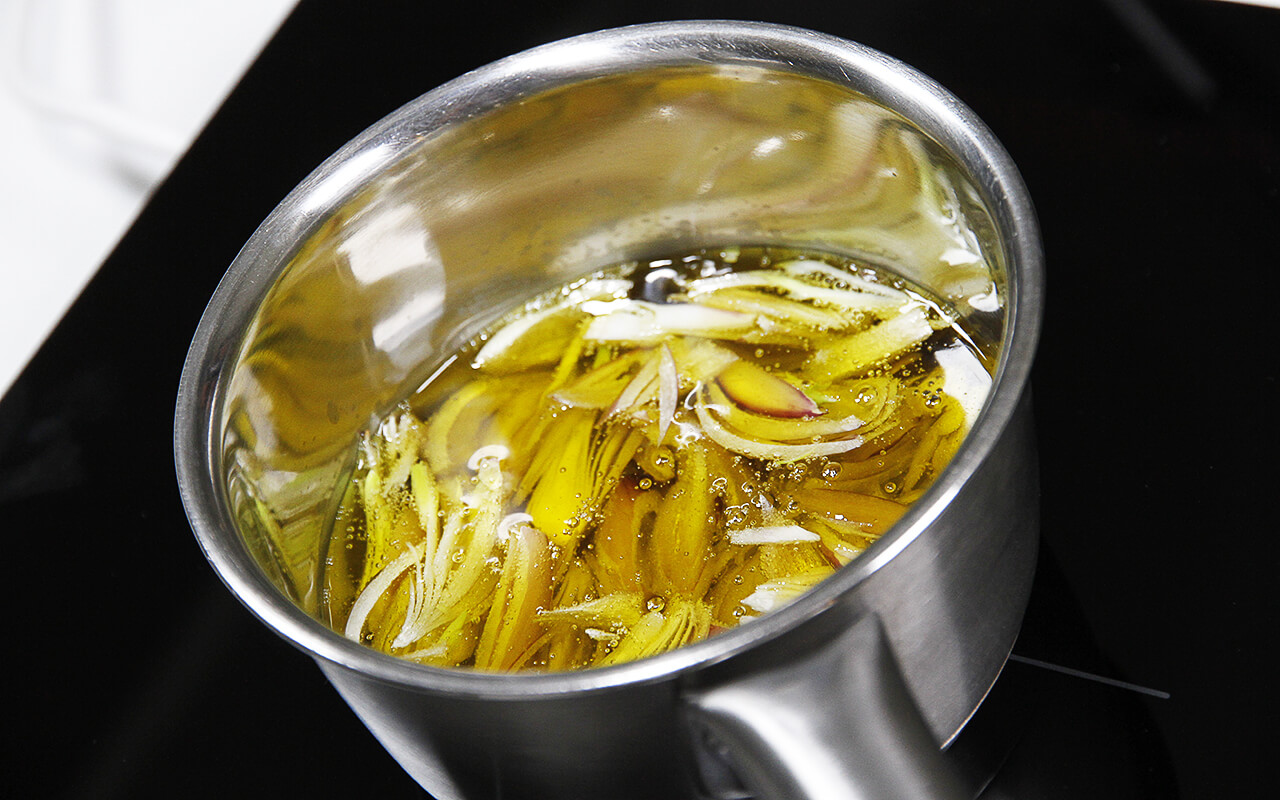 Cook the borage in a little salted water, drain it and blend it.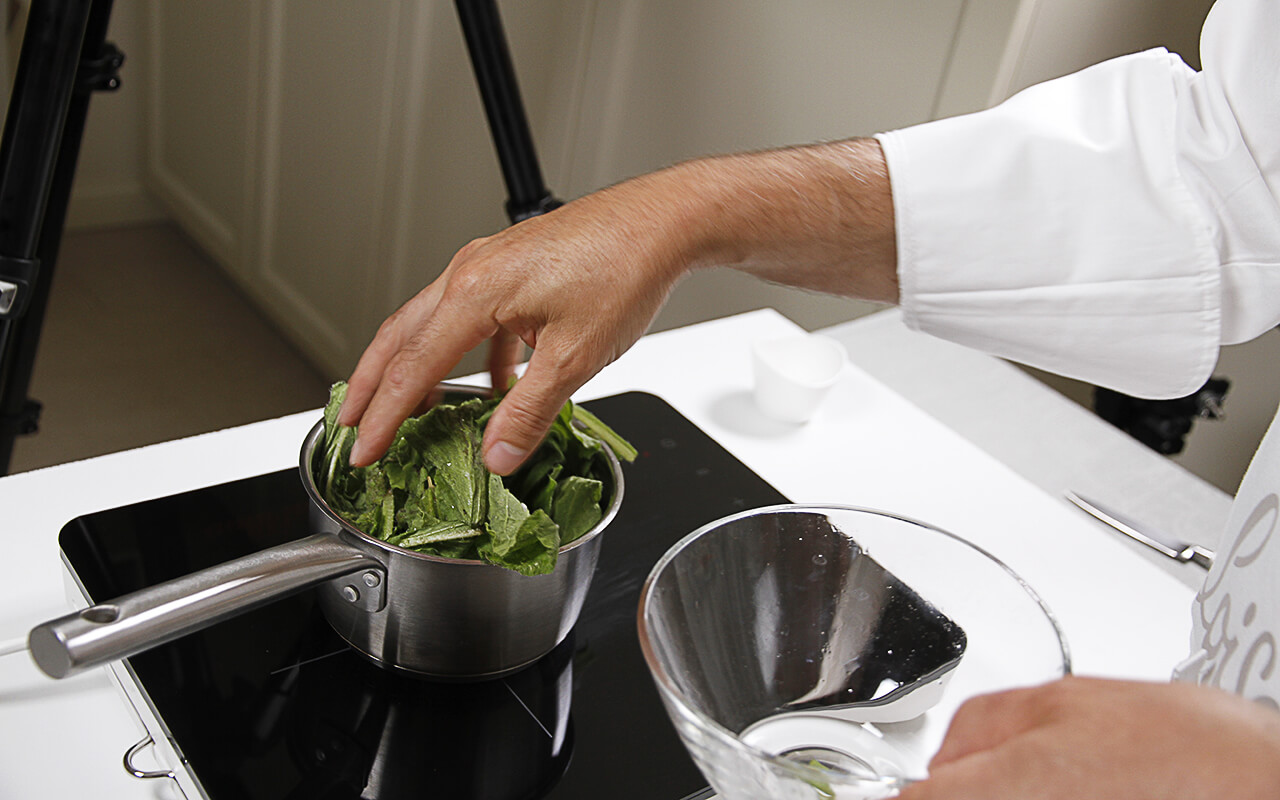 Toast the rice in a small saucepan with the shallot oil, douse it with wine, leave it to evaporate, cover it with the broth, and cook it for 10 minutes.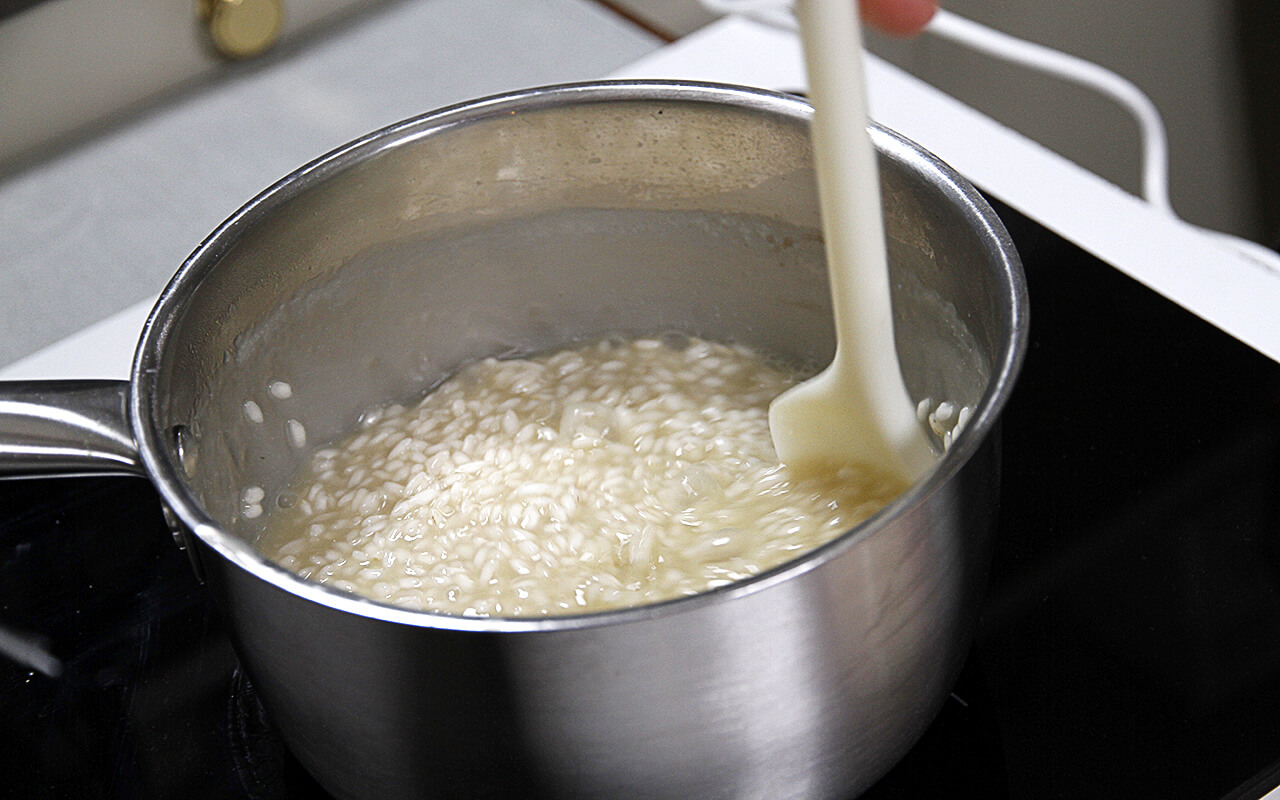 Add the borage cream, salt, pepper and bring to cooking.
Take it off the heat and whisk it with butter and cheese.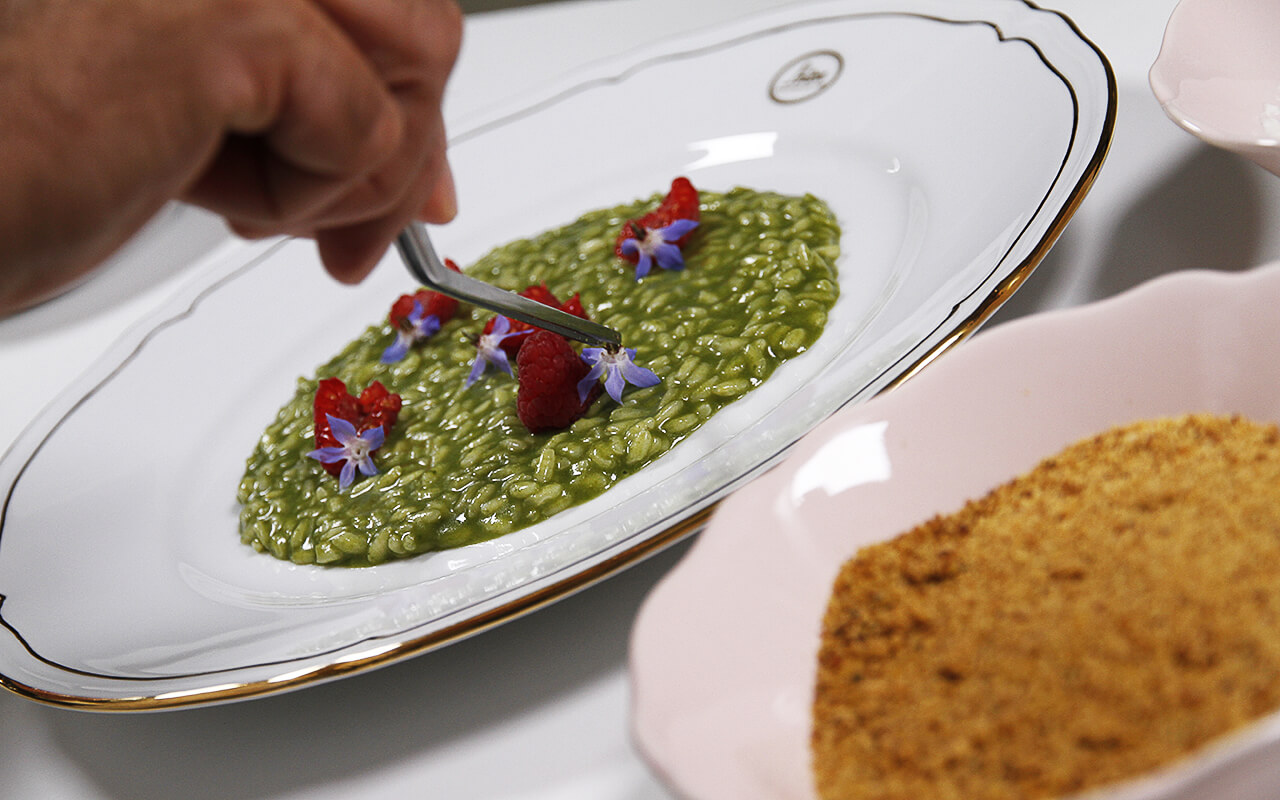 Plating
Pour the risotto into the plates, add the stracciatella, the raspberries previously cut in halves, and a few drops of anchovy extract. Dust it with panettone dust and complete the dish with borage flowers.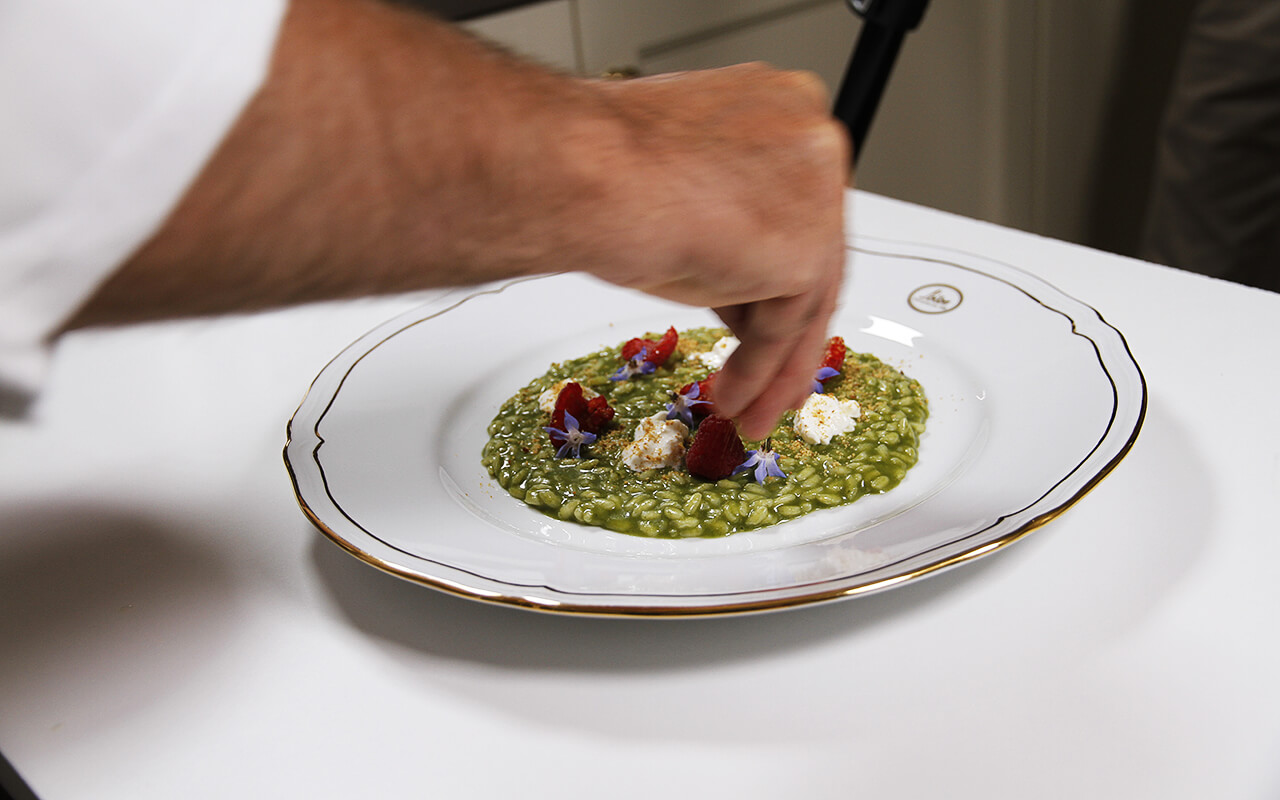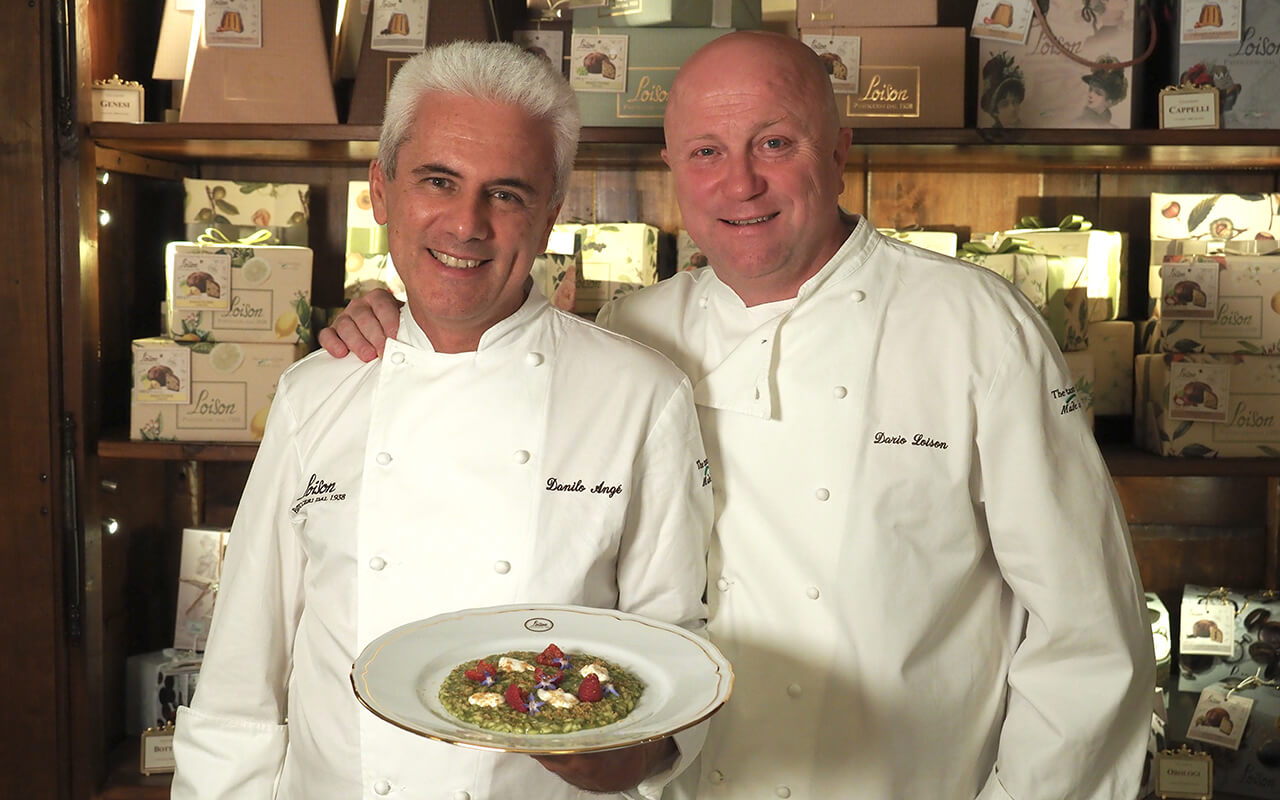 Enjoy!