Are you a raw food enthusiast? Here is a recipe that pairs fish and meat in an unusual and tasty tartar!
Danilo Angé, in his "tuna and fassona tartar with panettone waffles and candied lemon" recipe, paired raw fish and meat and enhanced them with specific ingredients. The 5 citruses Panettone waffle plays a perfect role thanks to its citrus aromas, making it a dish that can also be presented as a second course.
If you want to know more about Danilo Angè, click here.
Remember to subscribe to our YouTube Channel: you will be updated with new video recipes created by the Loison Chef Friends!
The recipe
For this recipe, you can either read the following instruction or watch the video-recipe where Danilo Angè explains how to proceed.
Ingredients
6 servings
300 g of Loison 5 citruses panettone
2 lemons
1 dl of water
30 g of granulated sugar
400 g fassone sirloin
30 g of desalted capers
30 g of desalted anchovies
1 marjoram bunch
400 g of tuna fillet
1 wild fennel bunch
1 orange
60 g of mixed salad
Caper fruits
Extra virgin olive oil, salt, and pepper
Directions
Cut the crust off the panettone, cut it into thin slices, roll it out with a rolling pin and leave it to dry in the oven at 90°C (194°F).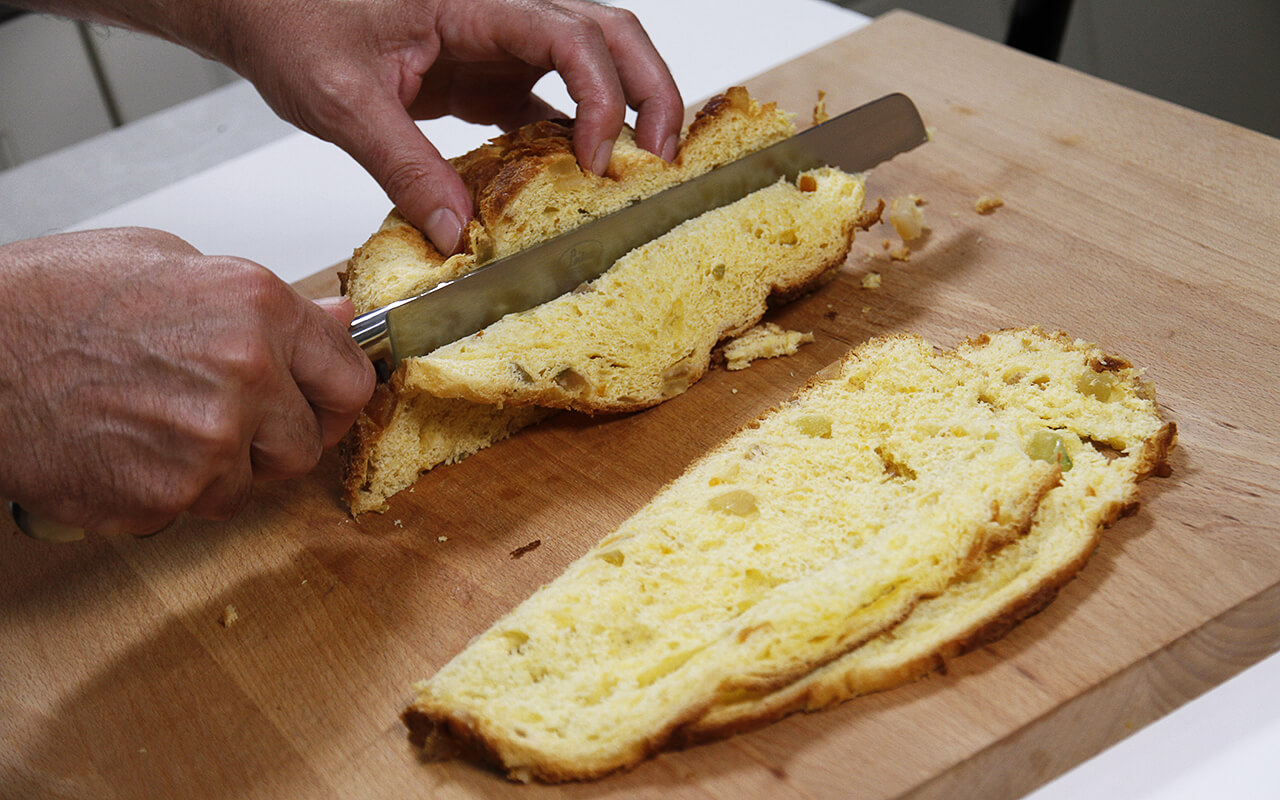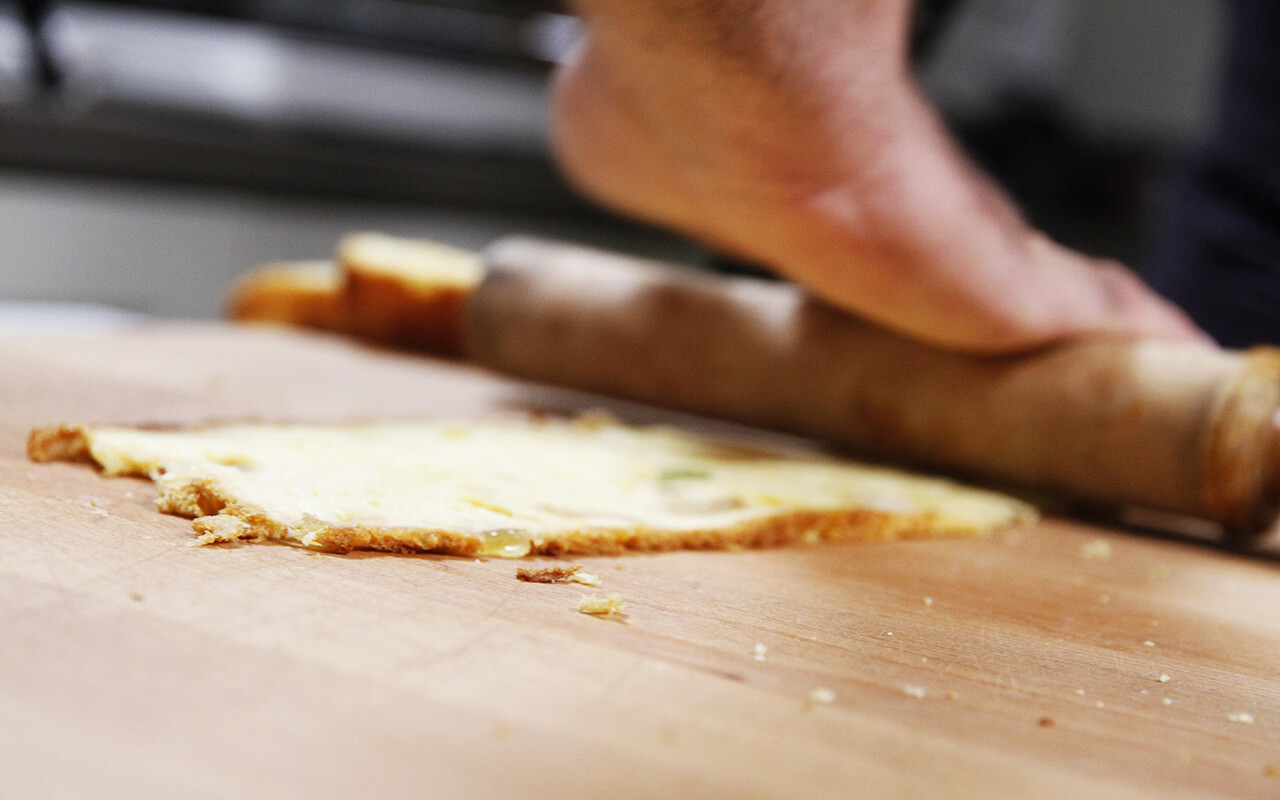 Cut the lemon peel into julienne strips, then cook them in the water with some sugar until all the liquid evaporates.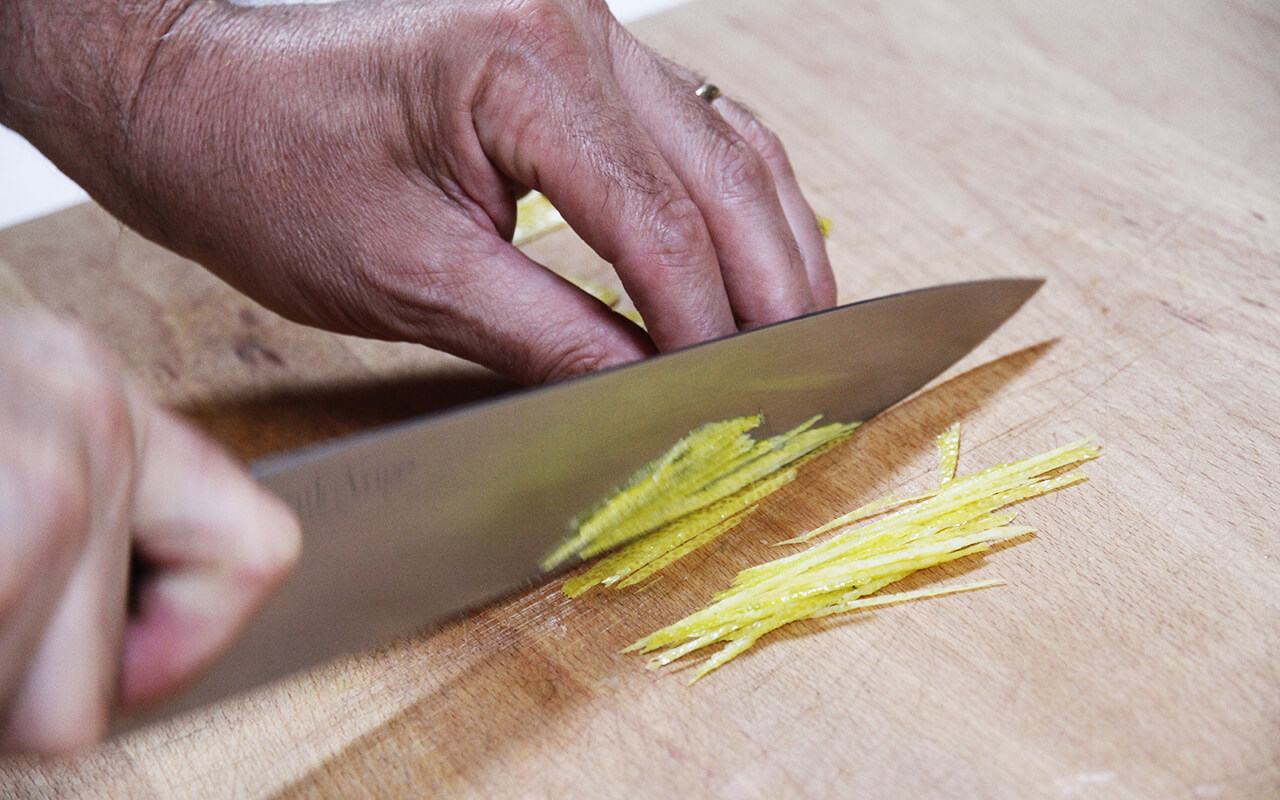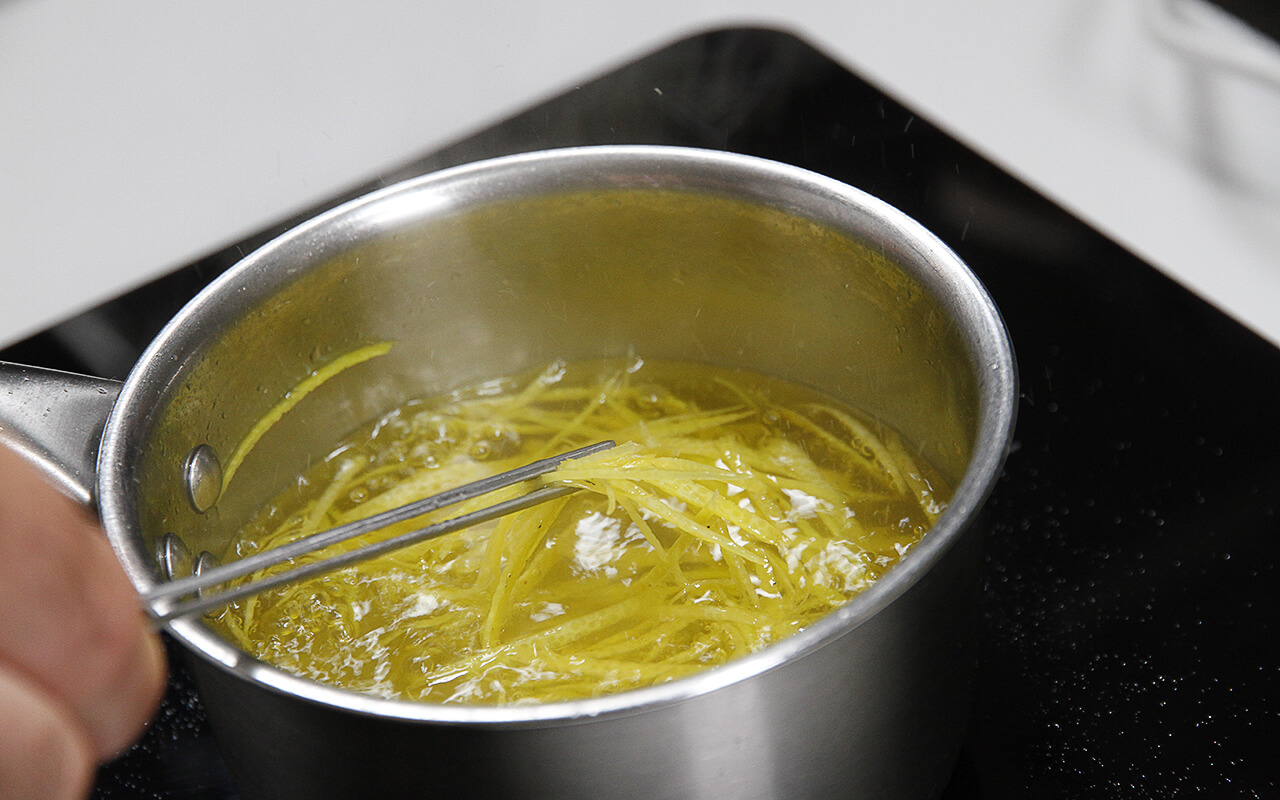 Cut the meat into small cubes, add capers, anchovies, and minced marjoram, then season it with salt and pepper.
Take the skin off the tuna, cut it into small cubes and add the minced wild fennel, grated orange peel, salt, pepper, and oil.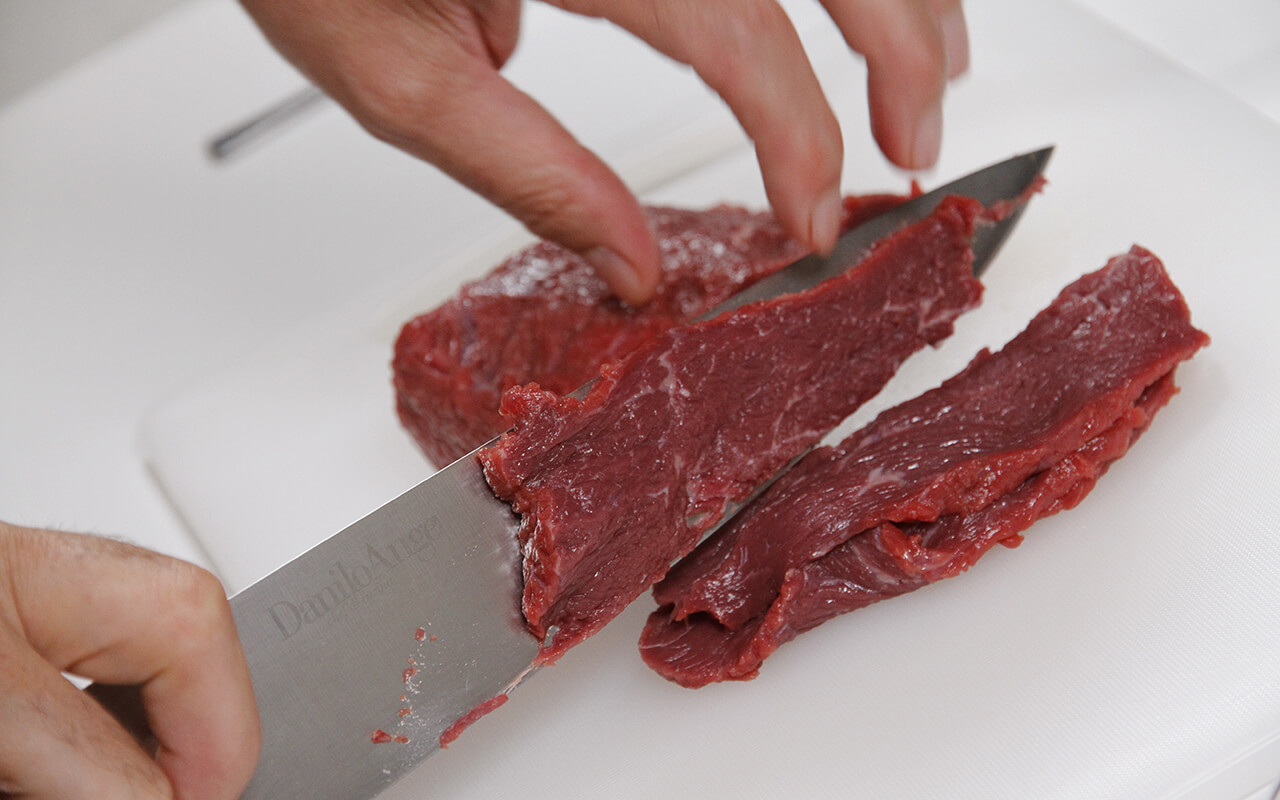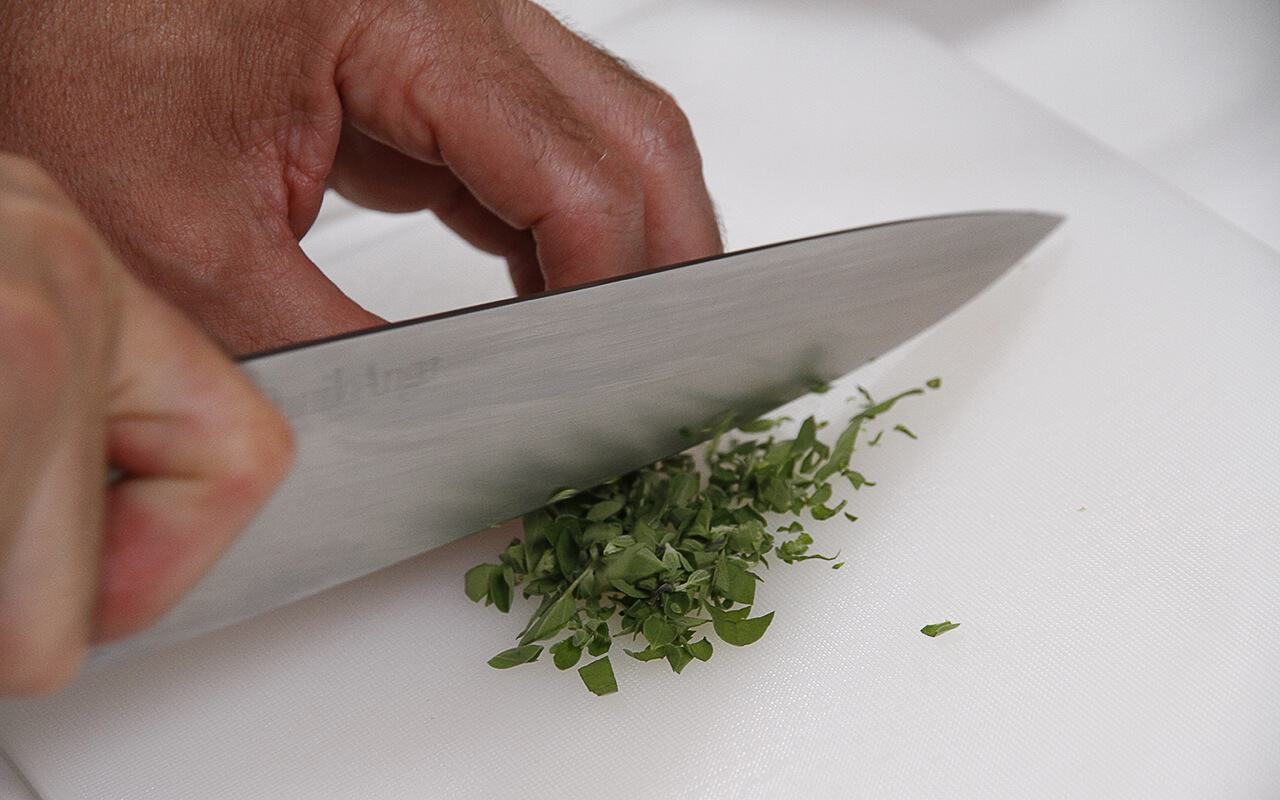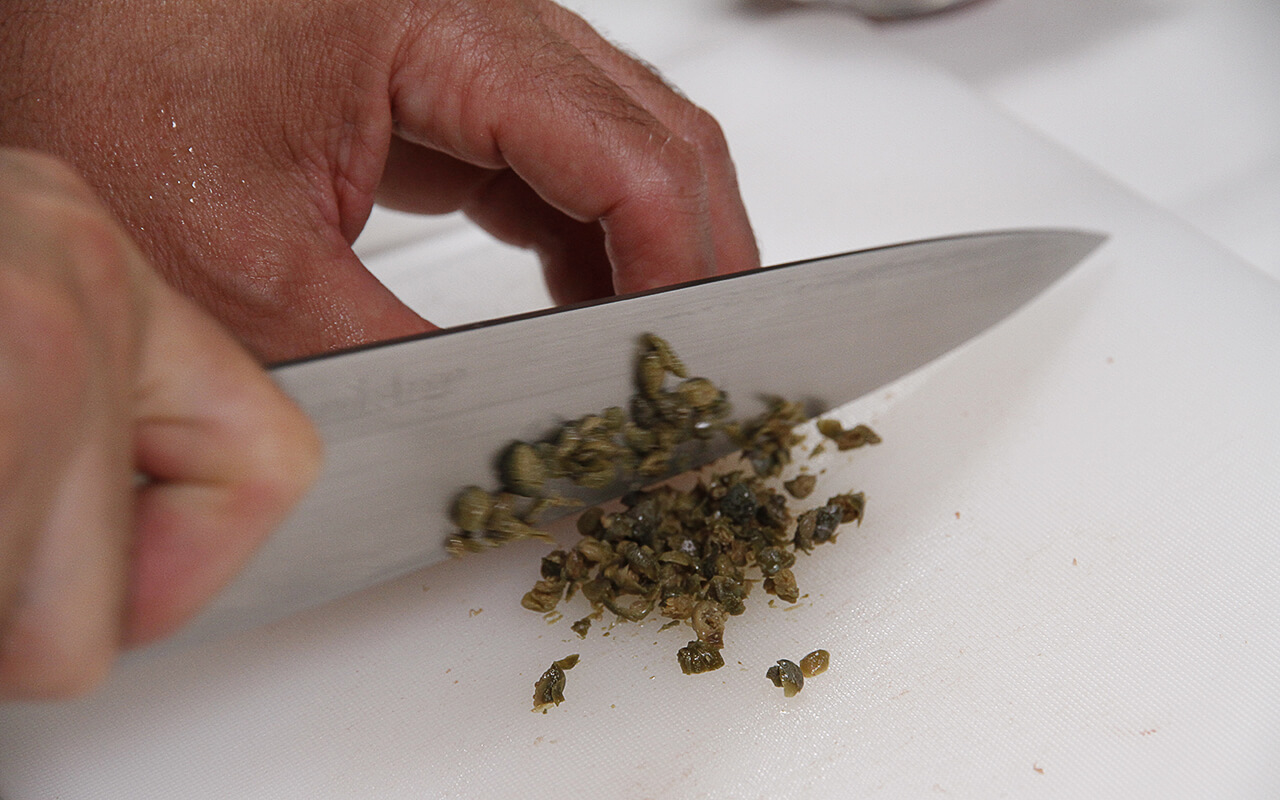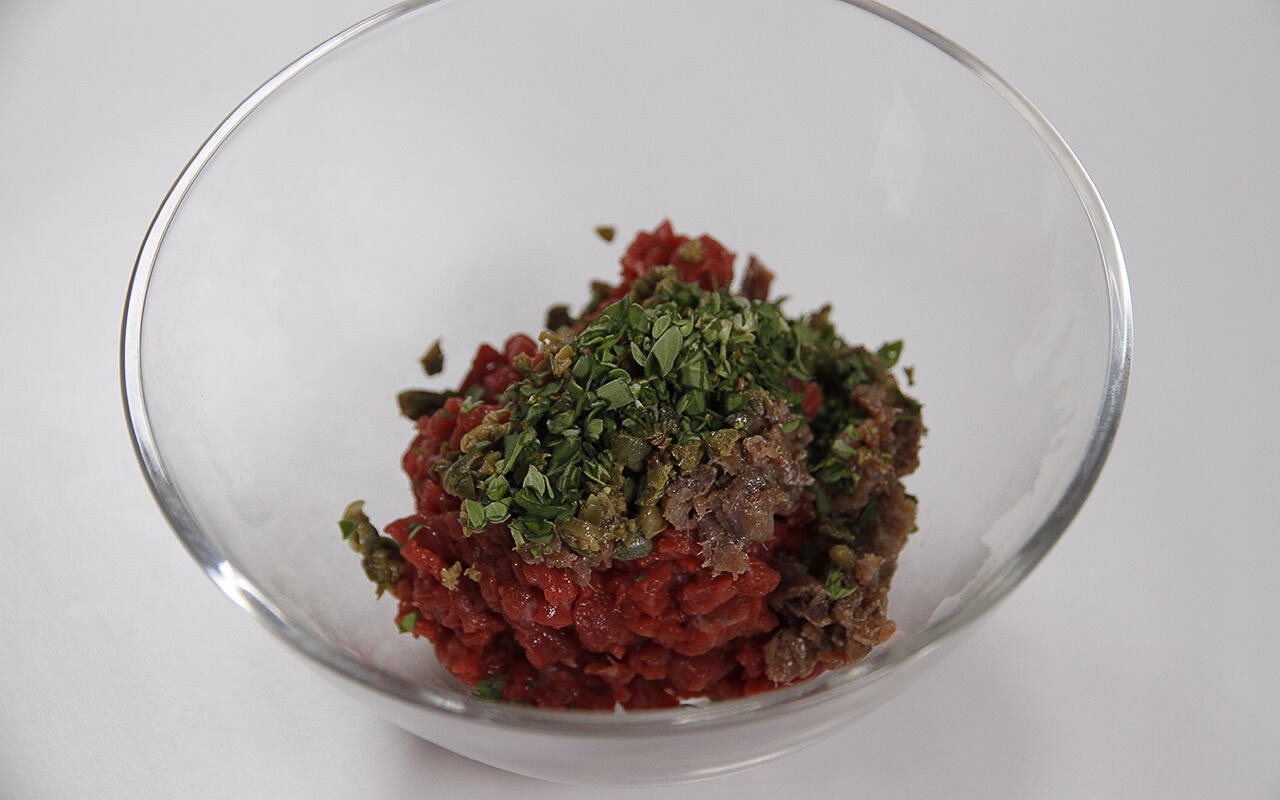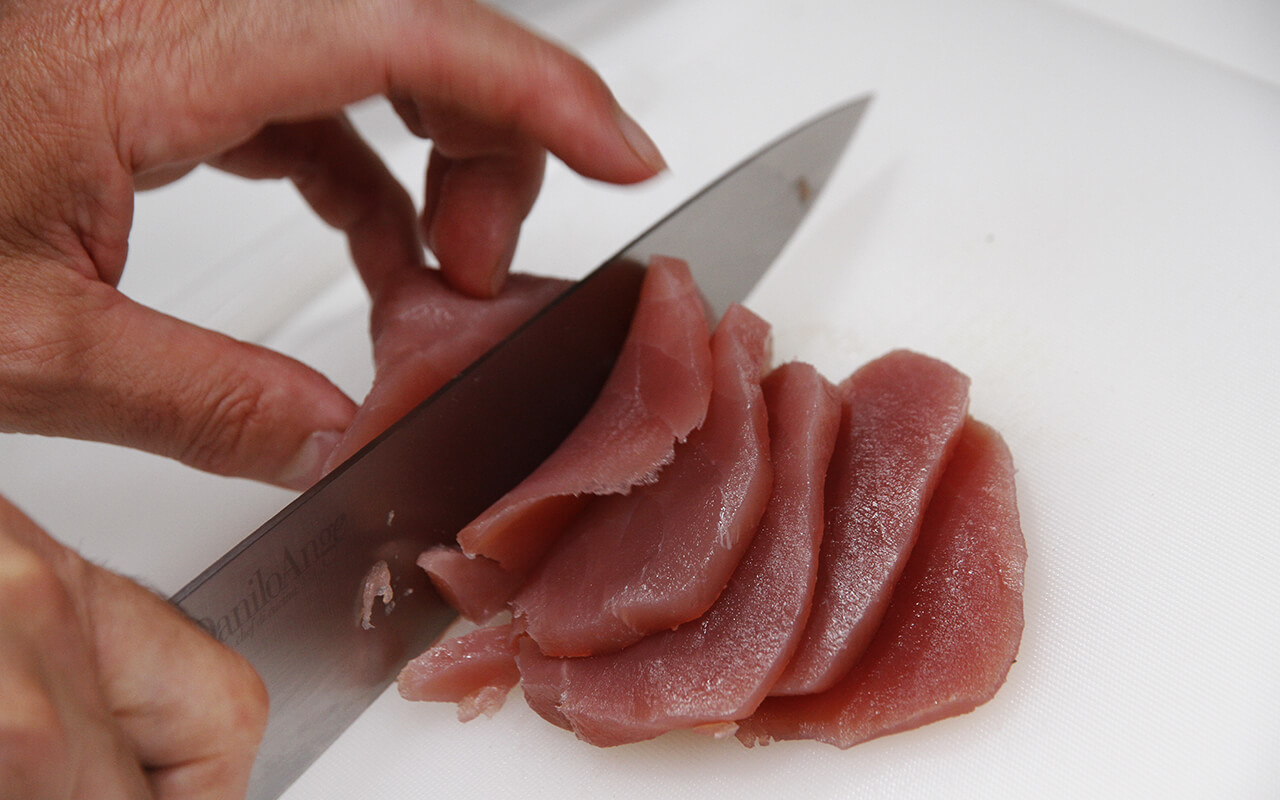 Plating
Place the tuna tartar and meat on the plates. Complete the dish with caper leaves, lemon peel, panettone waffles, and mixed salad.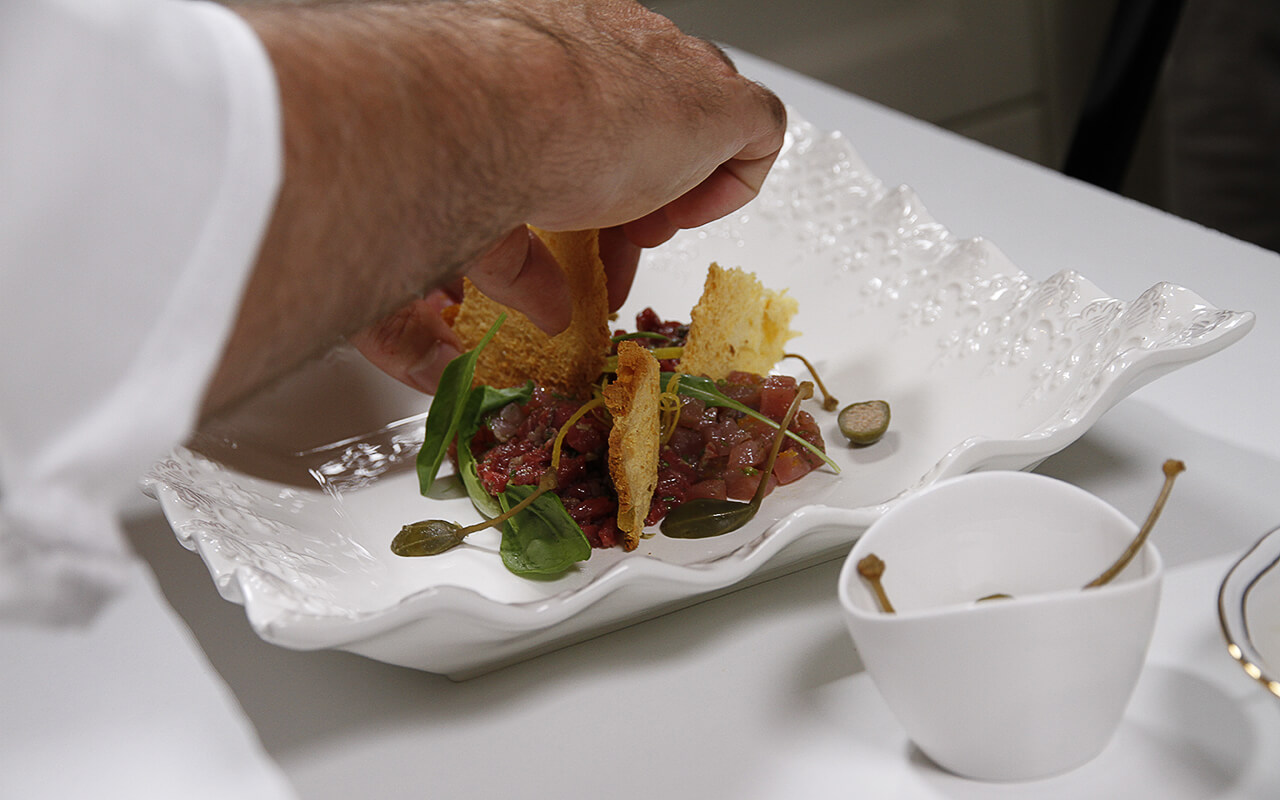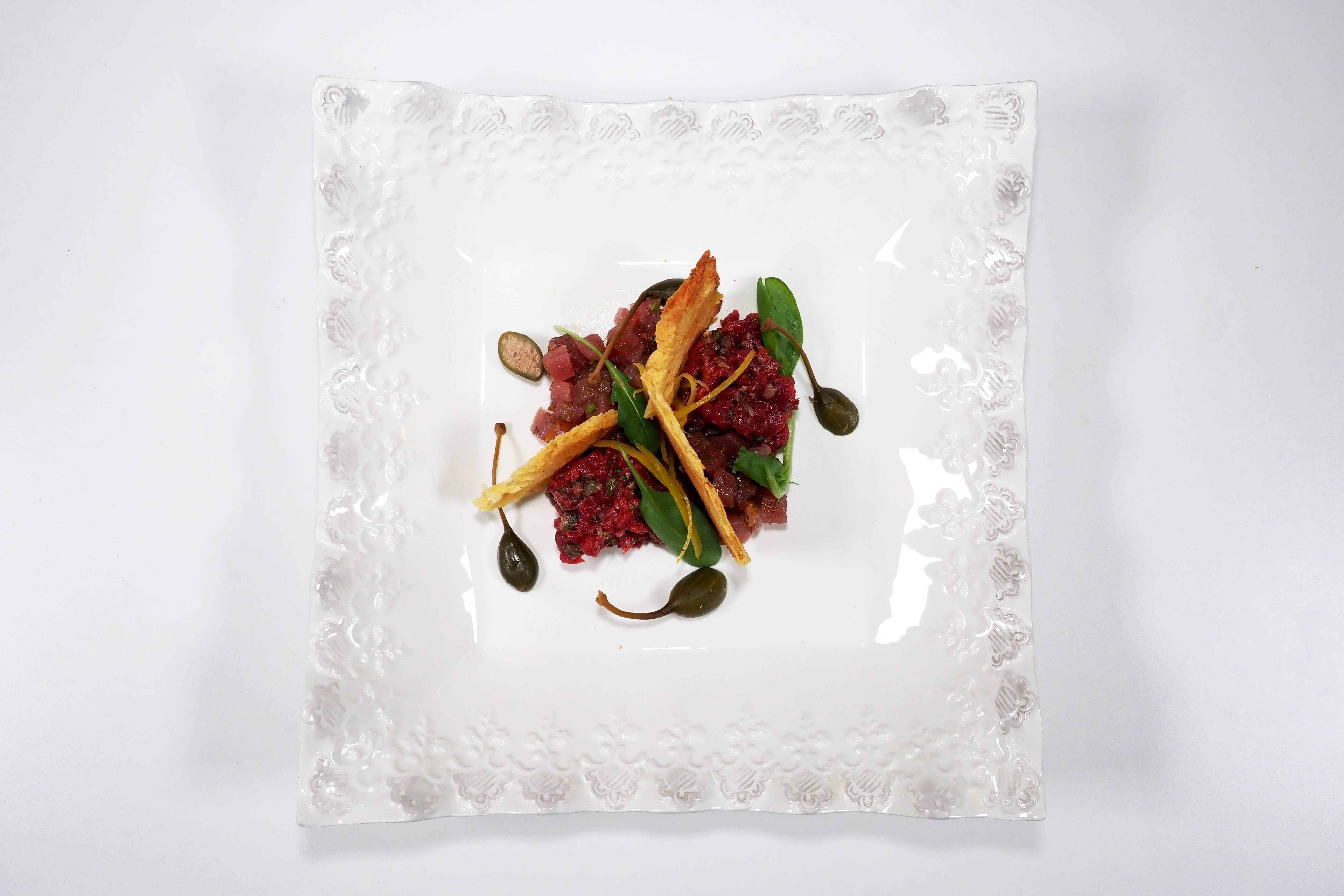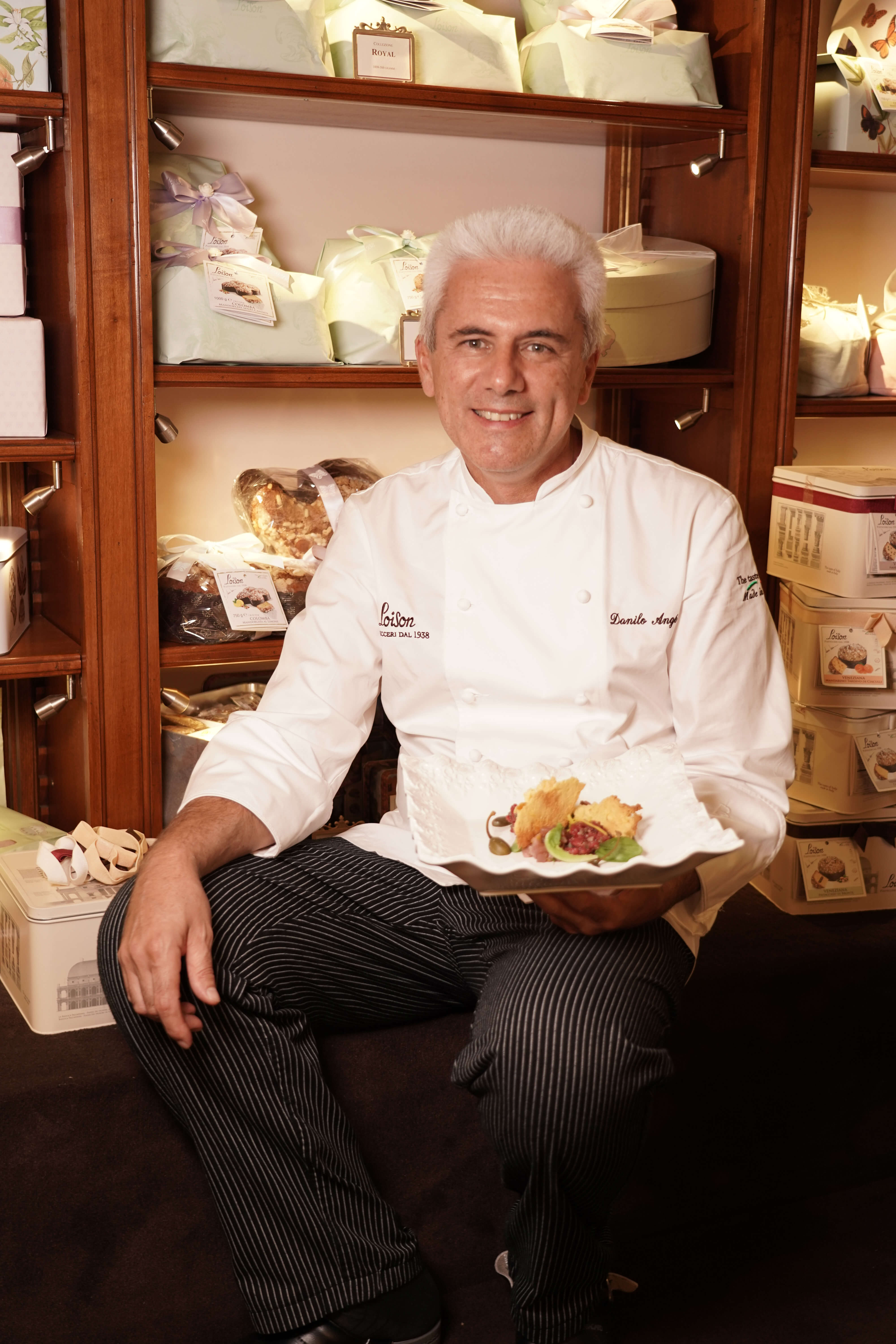 Enjoy!