A combination of temperatures and textures, from creamy to crunchy, always maintaining the balance so as not to overpower the discreet and fragrant presence of the Chamomile Panettone
Andrea Rossetti, chef of the restaurant Radici Terra e Gusto in Padua, this month offers us: Chamomile Panettone with licorice, marshmallow and lemon granita
To learn more about Andrea Rossetti click here.
Remember also to subscribe to the YouTube Channel Loison Pasticceri: you will be updated with new video-recipes by our Chef Friends!
The recipe
For this dish you can read the instructions below or follow the video-recipe where the chef explains how to make it.
Ingredients
4 servings
For the Licorice Cream
-100 g lemon juice
-2 eggs
-40 g sugar
-50 g licorice liqueur
-1 sheet of gelatin
-120 g soft butter at 40°c
For the Marshmallow
-20 g jelly
-100 g egg white
-90 ml water
-100 g glucose
-200 g caster sugar
-60 g cornstarch
-10 g citric acid
-100 g icing sugar
For the Lemon Granita
-400 g lemon juice ice cubes
-60 g sugar
-20 ml limoncello
Directions
For the licorice cream - In a saucepan mix: lemon, eggs, sugar and liqueur. Bring to 85°C. Add the gelatin previously soaked in water and ice. When the mixture becomes lukewarm add the butter, whisk and let cool in the fridge.
For the Marshmallow - Soak the gelatin in water and ice. Whip the egg whites until stiff. Prepare a syrup with water, glucose and caster sugar. Bring to a temperature of 115°C. Pour the syrup into the egg whites while the mixer is spinning and immediately after the gelatin. Continue whipping until the mass becomes cold. Dust a baking sheet with the mixture made of cornstarch, citric acid and powdered sugar. Using a pastry bag, form cylinders, sprinkle again with starch-sugar mixture and let stand.
For the Lemon Granita - Place half of the frozen juice in a blender, add the sugar and liqueur and blend. Add the remaining frozen juice and blend again. Place the mixture in the freezer.
Plating
Cut a slice of Chamomile Panettone evenly. Using a pastry bag, form clumps of licorice cream on top of the slice. On the side, spread a cylinder of lemon marshmallow and a quenelle of lemon granita. Decorate to taste with a few mint leaves.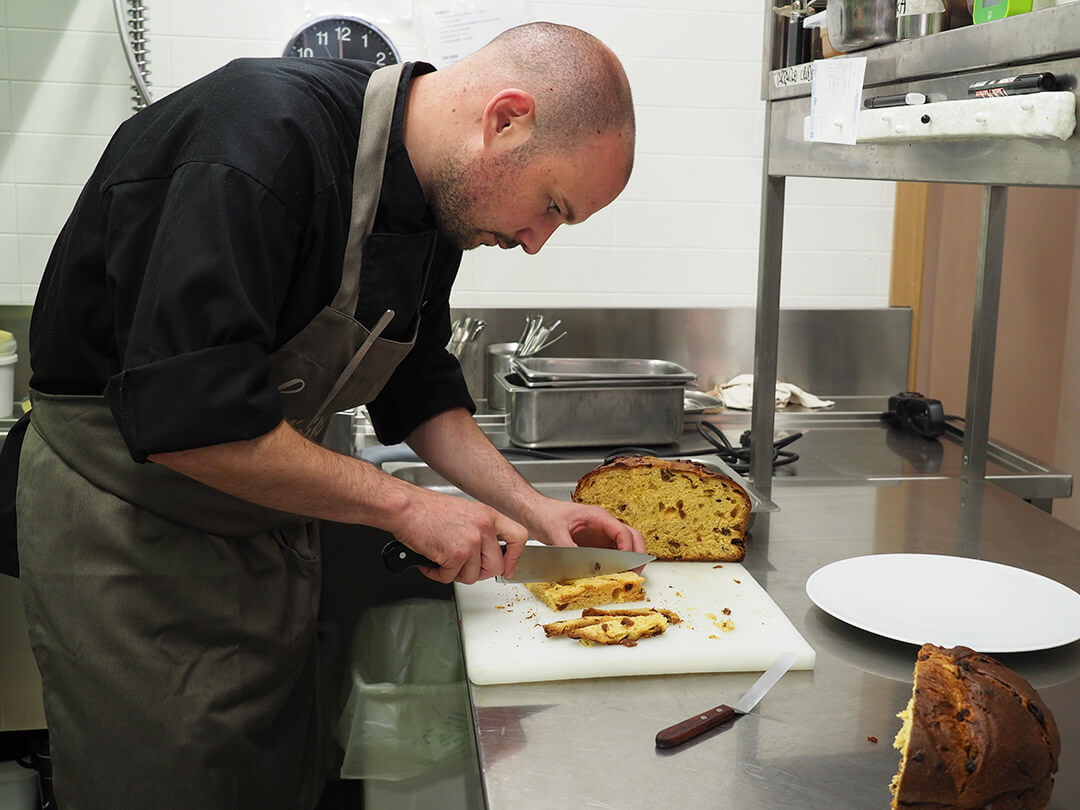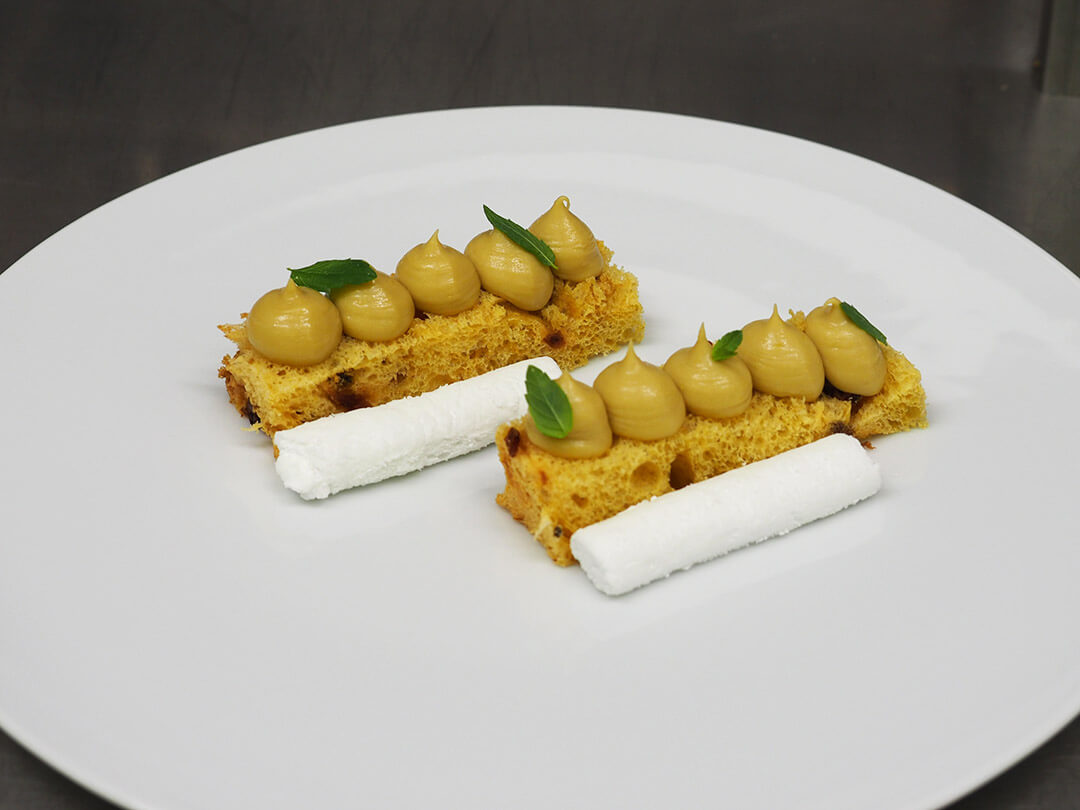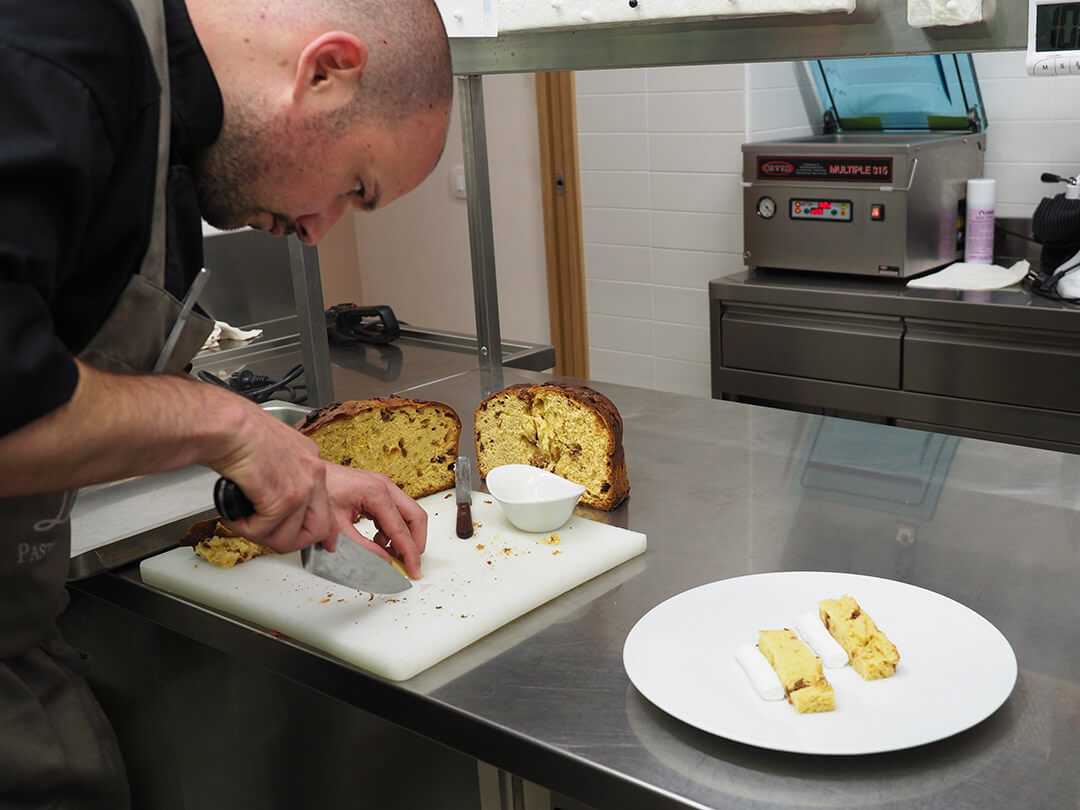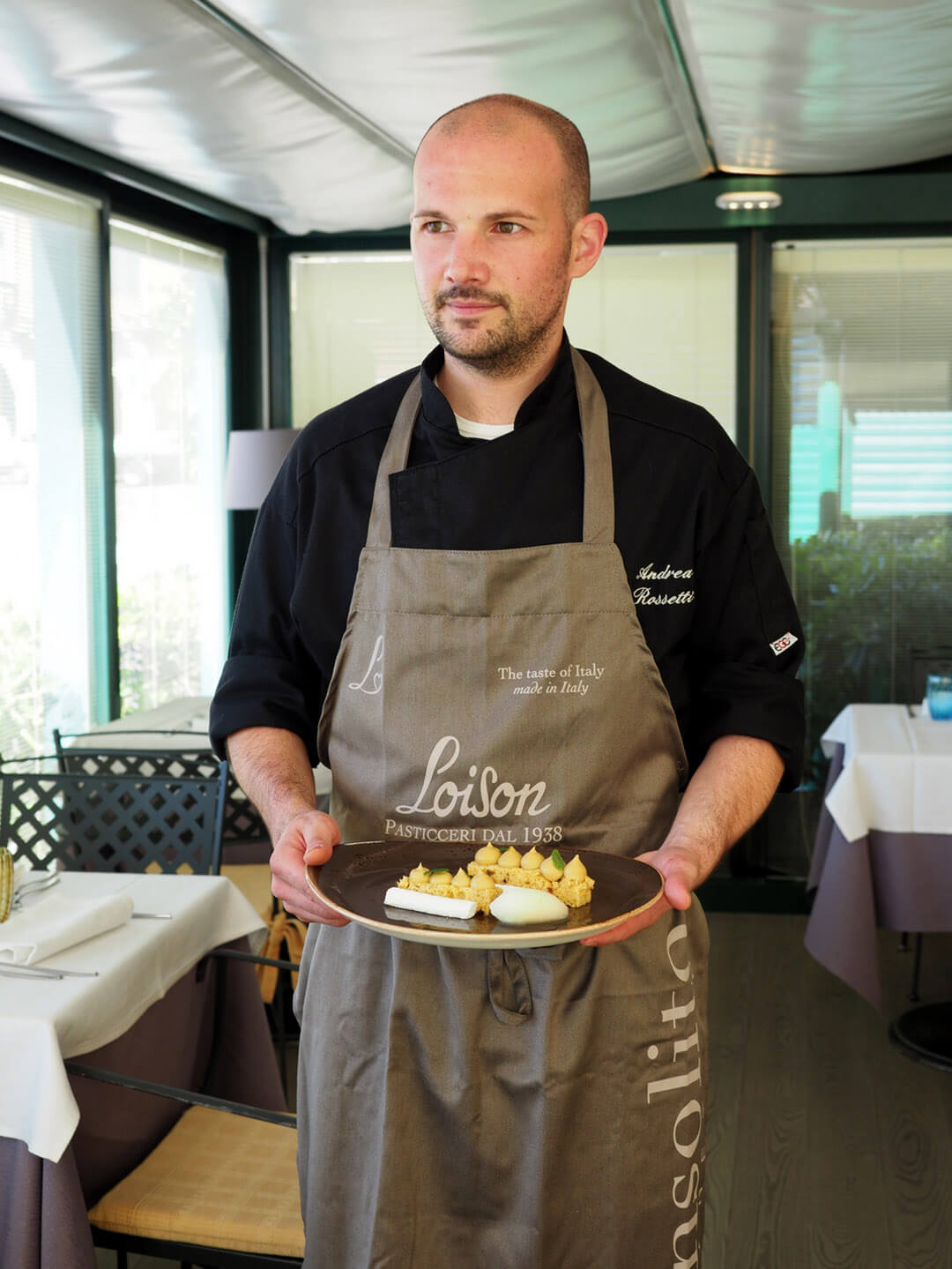 Bon appetit!