An elaborate dessert that offers a variety of colors, flavors, and aromas apotheosis.
Chef Daniele Zennaro expertly transforms the Loison "Sour Cherry and Cinnamon" Veneziana used for this dish into croutons that look like pieces of tree bark with, on top of them, "cherries" with a delicate foie gras heart.
If you want to know more about Daniele Zennaro, click here.
Remember to subscribe to our YouTube Channel: you will be updated with new video recipes created by the Loison Chef Friends!
The recipe
For this dish, you can either read the following instructions or watch the video-recipe where Daniele Zennaro explains how to proceed.
Ingredients
4 servings
For the foie gras cherries
- 12 candied cherries
- 250 g bowl of duck foie gras
- 200 g of cherry syrup
- 300 g of water
- 25 g of powdered vegetal gelatin
For the garnish
- 250 g of almond milk
- 350 g of Loison cherry and cinnamon veneziana
- Edible flowers
- Mint sprigs
Directions
Cut the foie gras bowl and knead it to soften it. Line a semi-sphered silicon mold with the foie gras, add a candied cherry in each hole, and cover it with another bowl. Leave it in the fridge for 1 hour to let the foie gras solidify.
When at the right temperature, unmold and shape the spheres around the cherries, move them inside a blast chiller* to get firm and cold spheres (-18°C/-0.4°F).
Meanwhile, boil the cherry syrup with water and gelatin; add, if necessary, a few red drops to stabilize the cherry red shade.
Place the cherries on a toothpick and dip them, while frozen, in the warm gelatin 3 times to create a red skin around them and make them look more similar to a real cherry. Let them rest in the fridge until the bowl is at the ideal temperature.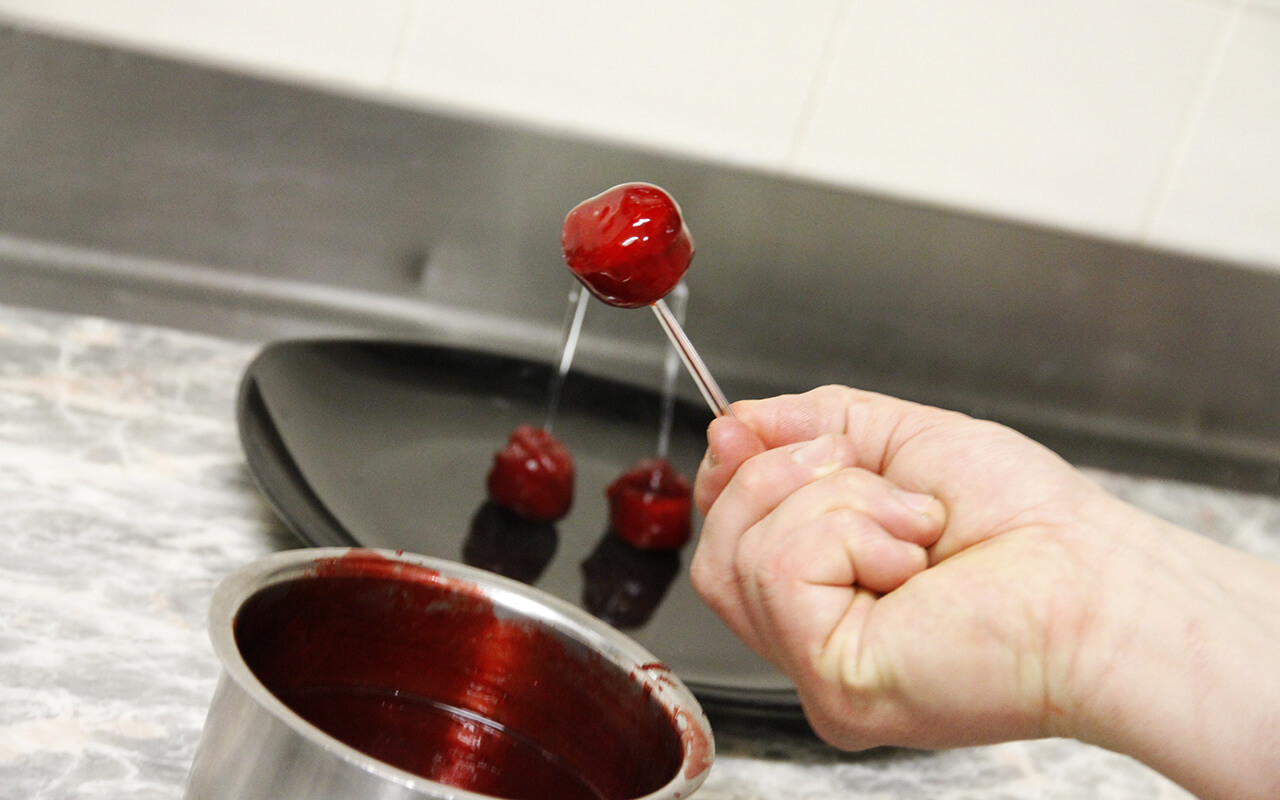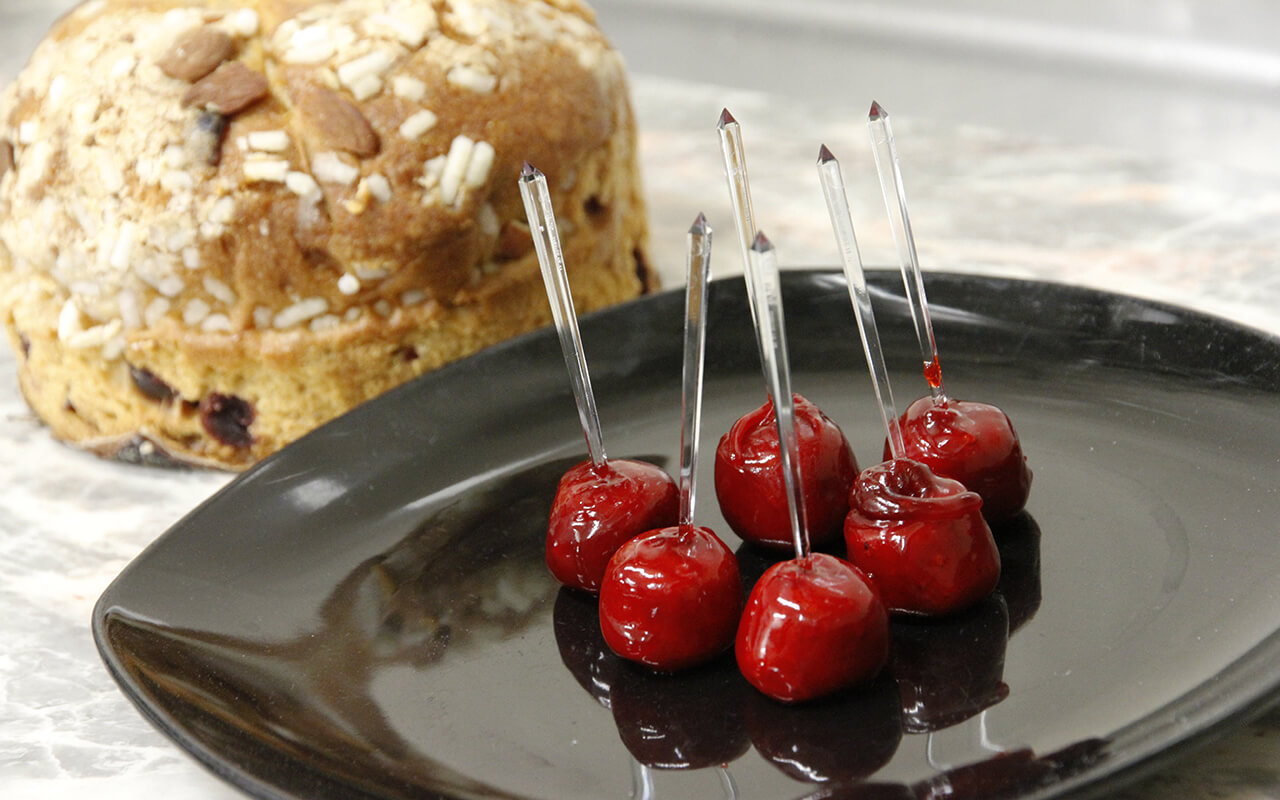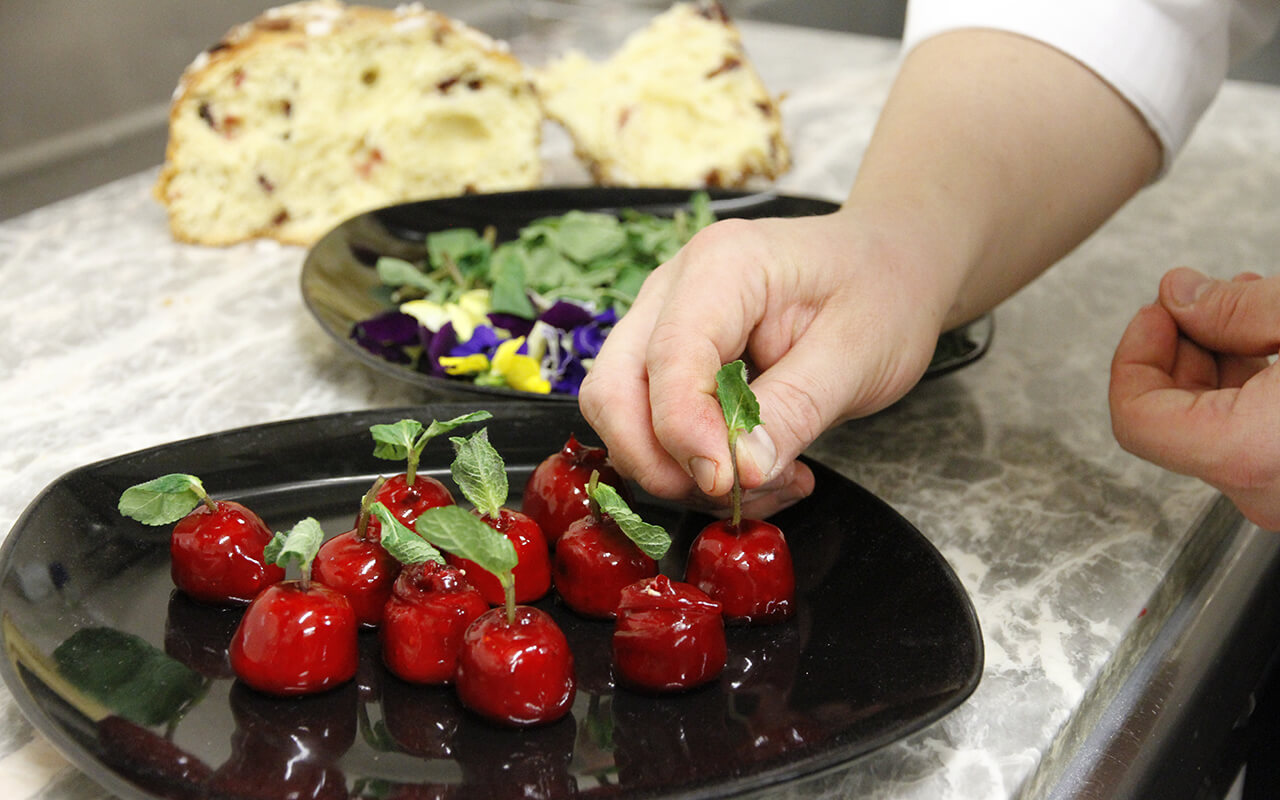 Snap a piece of veneziana by hand, so it has a very irregular shape but is big enough to hold 3 cherries; move all the veneziana pieces in the oven at about 200°C (392°F) for about 5 minutes until you get a crouton that looks like a piece of tree bark.
Whip the almond milk with the vaporizer to get a thick and white foam.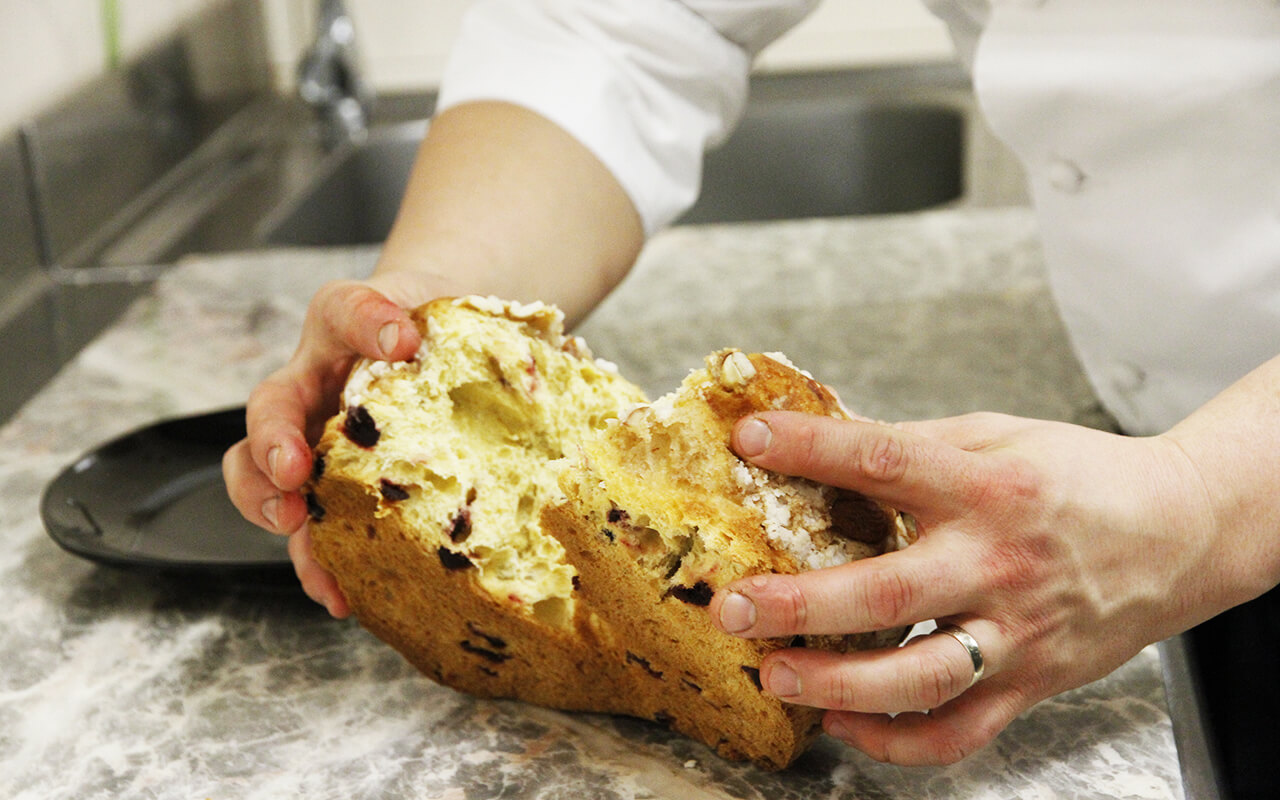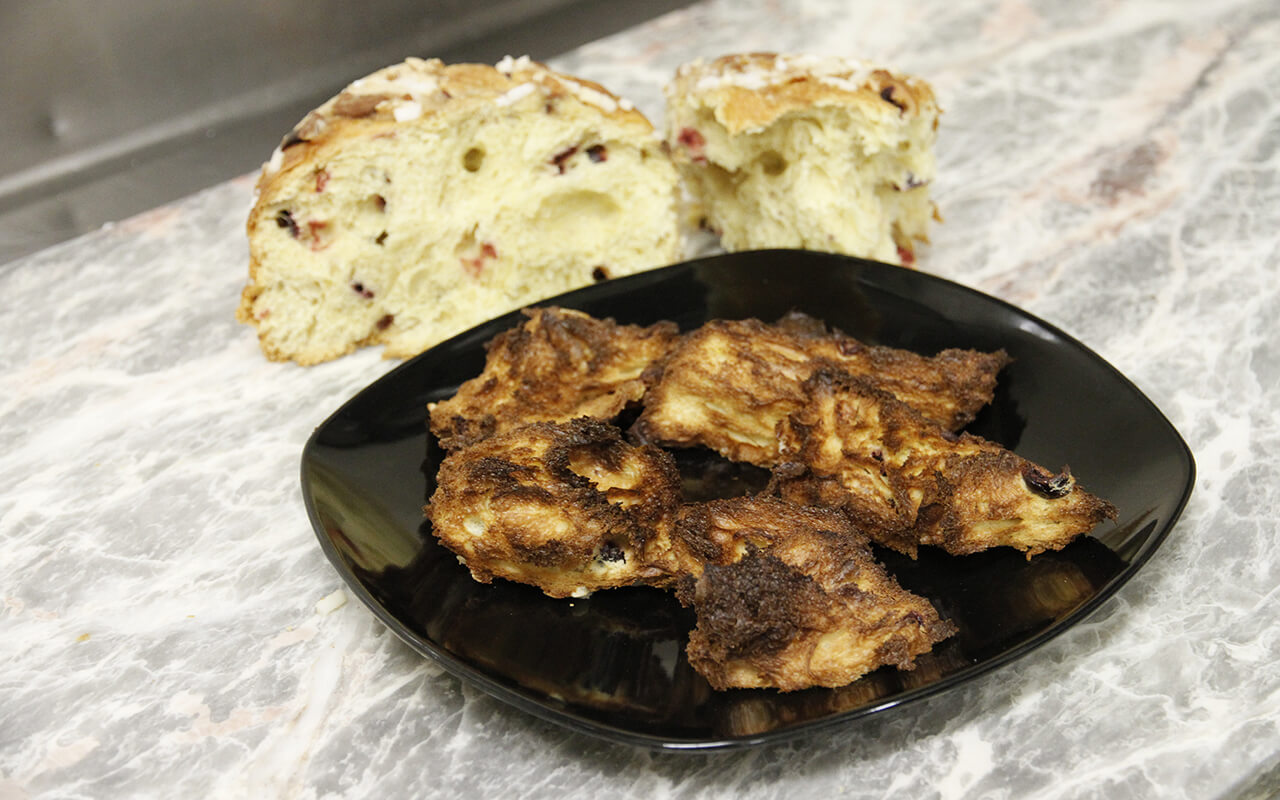 Plating
Place the almond milk foam at the center of the plate, place the veneziana crouton on top of it, and complete the dish with the fois gras cherries and a few edible flowers.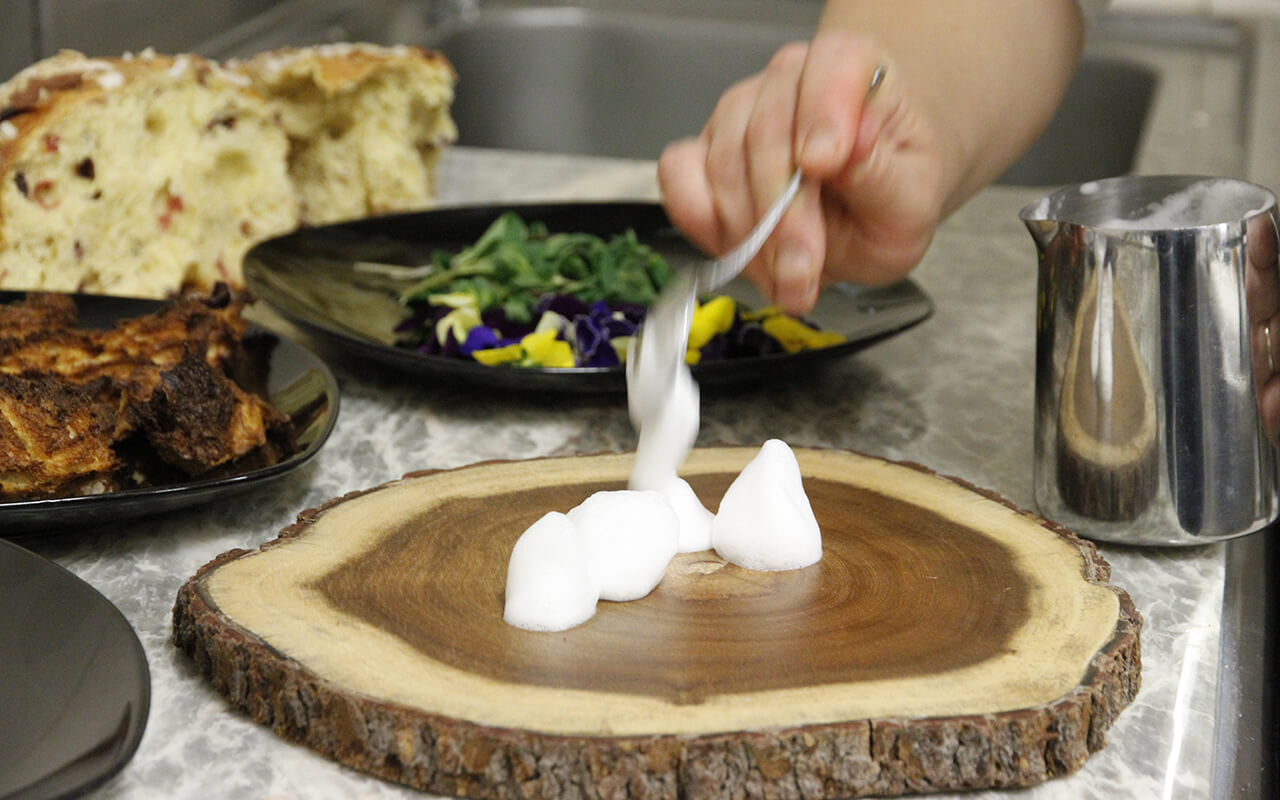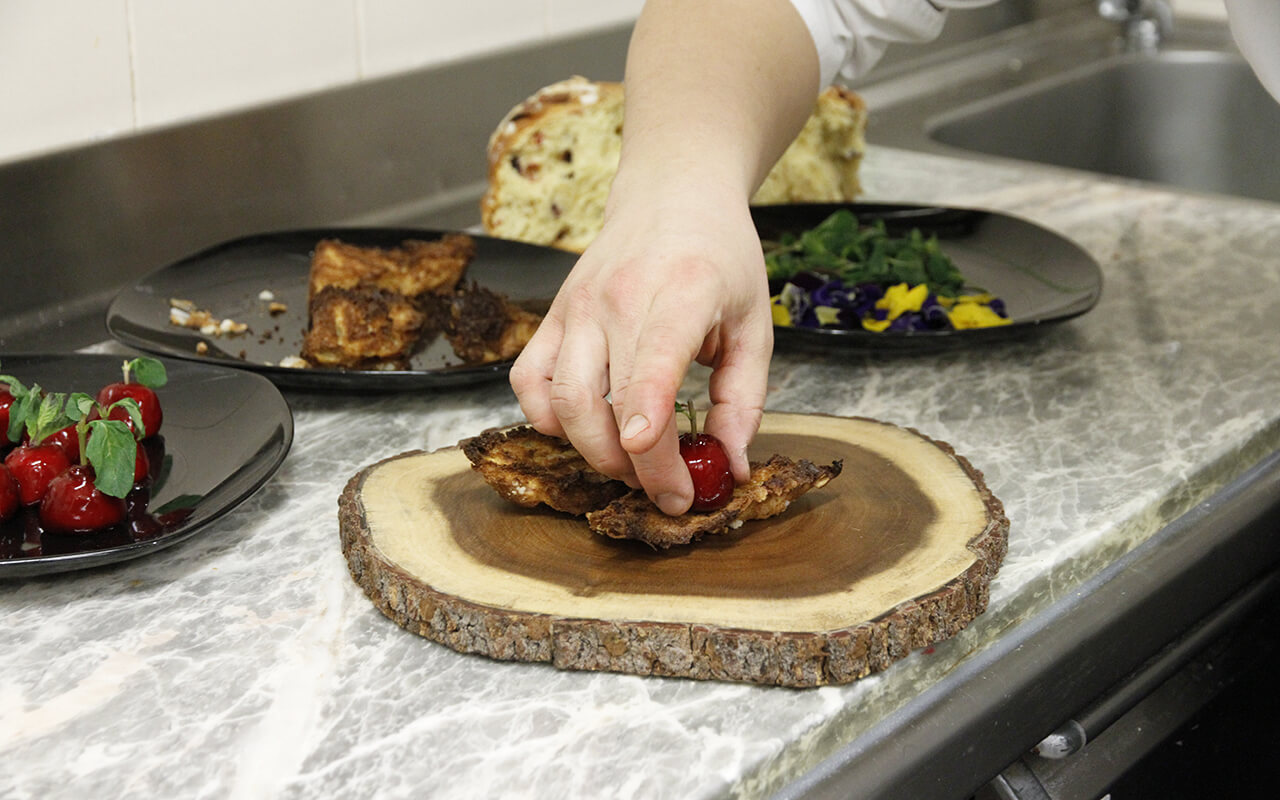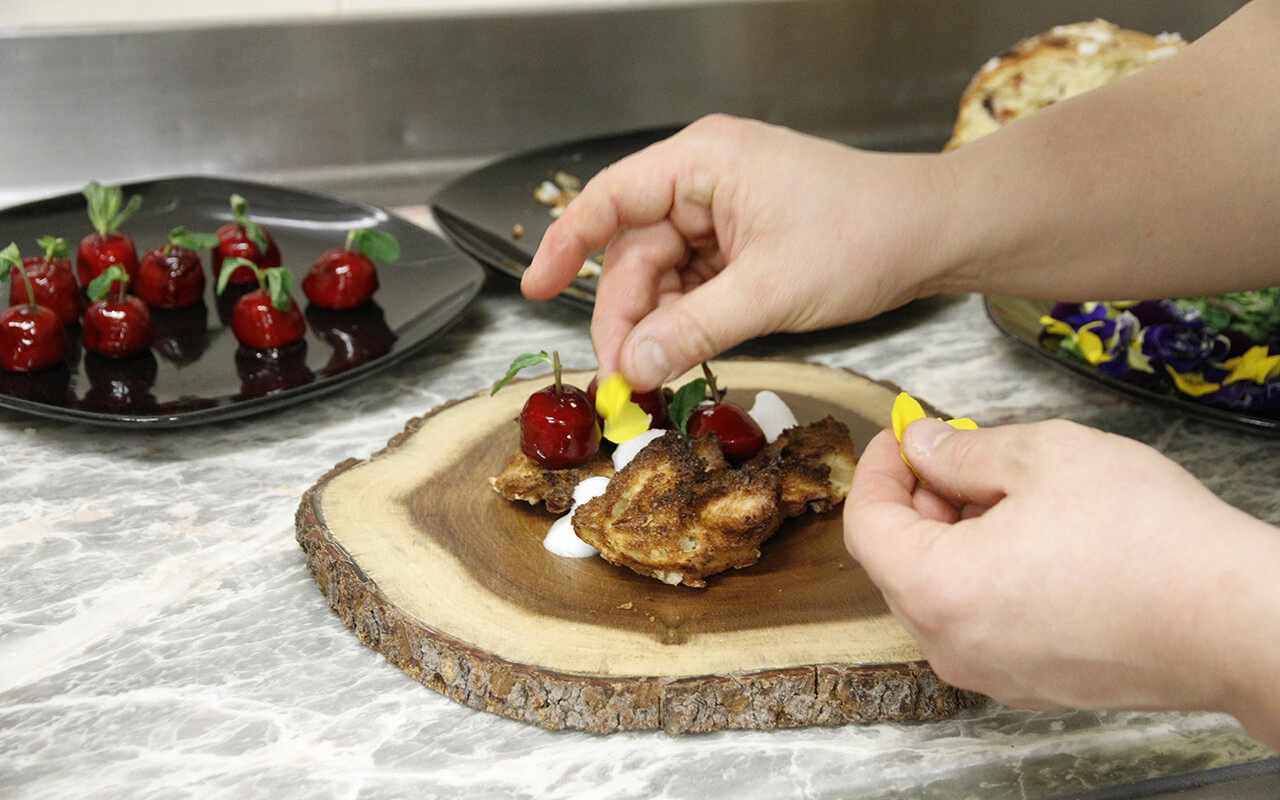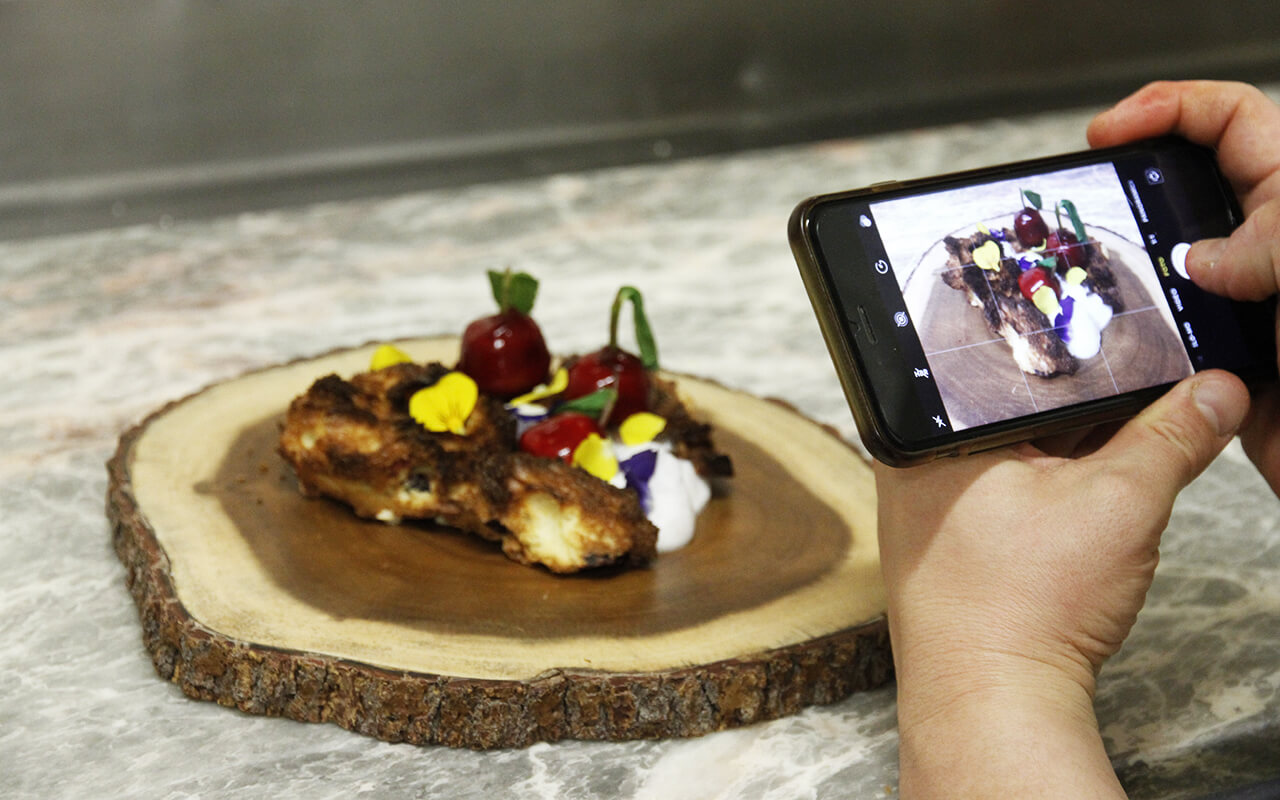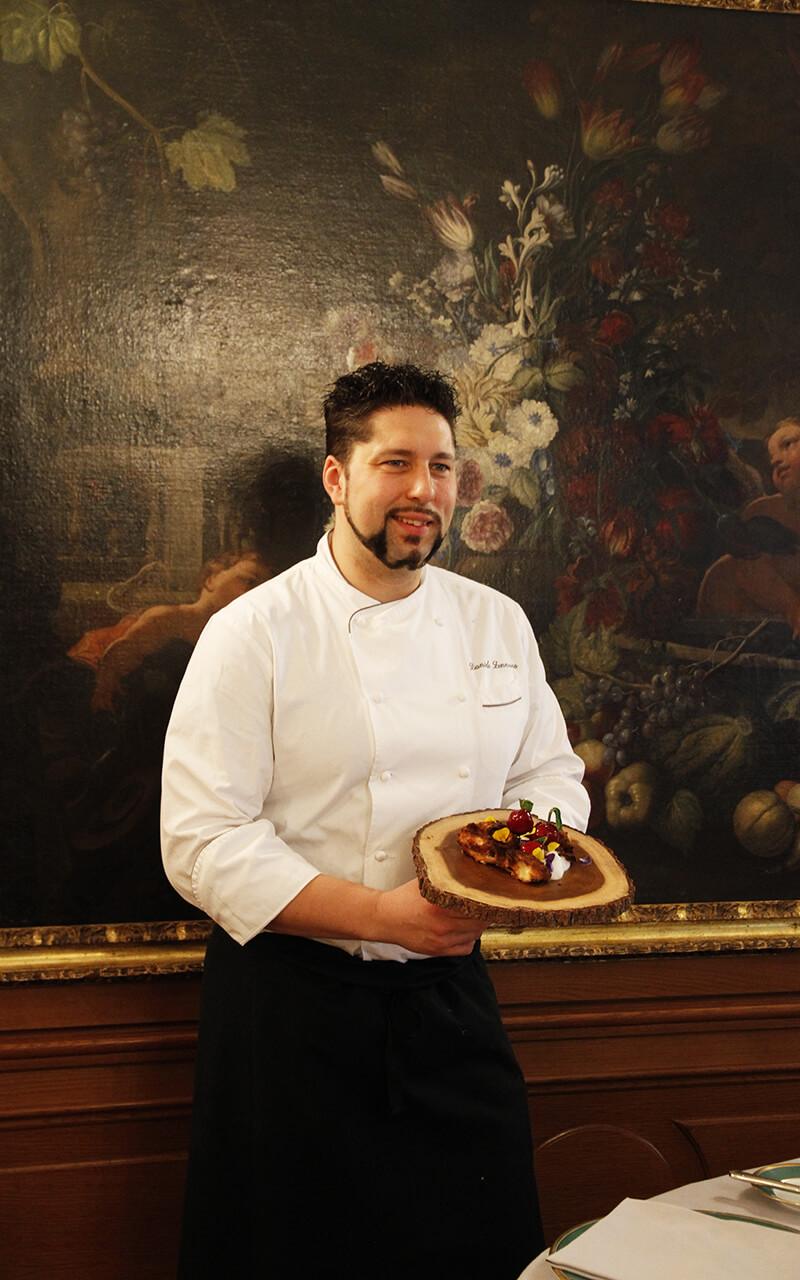 Enjoy!